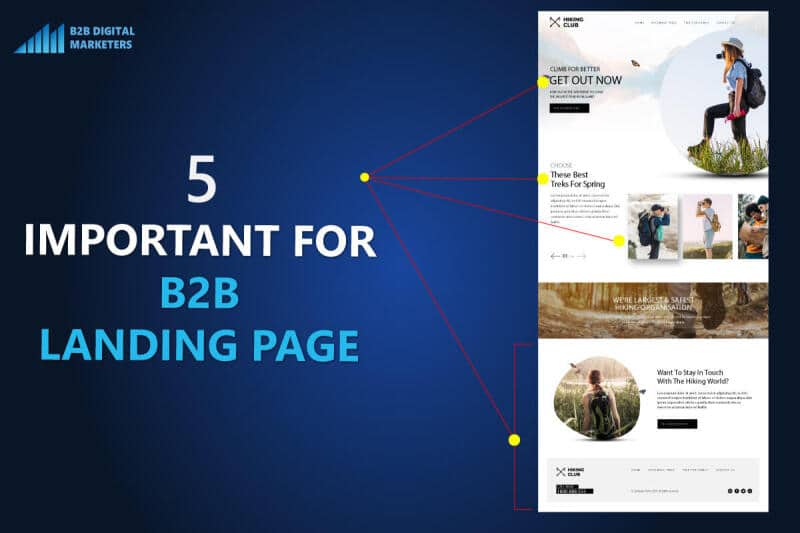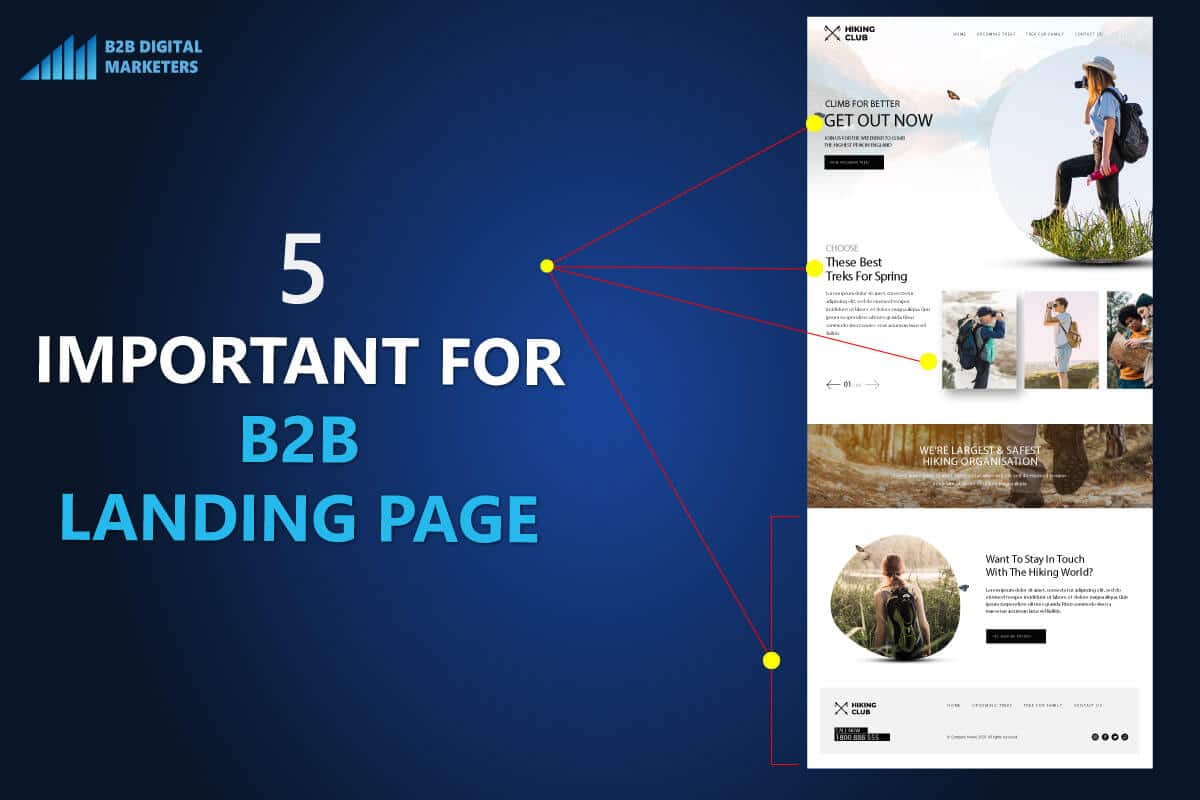 In this article, I am going to share with you some of the best tips for B2B Landing Pages in 2021.
Let's discuss the 5 important B2B Landing page tips to understand how effectively create and optimize your landing page to maximize your results from your PPC campaigns.
PPC campaigns are a fast way to start driving leads for your business, especially in the beginning when your website does not have enough organic traffic to get the leads.
Therefore, many b2b organizations are moving to online advertising for quick wins. But unfortunately, almost 44% of b2b organizations do not use any landing page and instead of that, they are navigating their users into the homepage.
This can cause losing a lot of leads as just having 10-15 landing pages can increase your lead generation by 55%.
And that is a lot of leads you might be missing out if you are not using landing pages for your advertising, and not only for that, but also for your call to actions such as:
Call Back
Pricing
Learn more
All of those need to have some sort of landing page to increase the conversion rate of your website and conversion rate per page.
So, let's look at the 5 most important tips for the b2b landing page to maximize your conversion rate and get the most out of your budget:
1. Make Your Headline Compelling
Making compelling headlines for your b2b landing page is tip number 1 and a starting point for you to start effectively generating leads from it.
The reason why you need an effective headline is that that is the first thing your users see and if it does not create any impact on them, then they will bounce back.
What I mean by impact is that your headline must have USP (unique selling point) which grabs the attention and make your users keep scrolling down on your landing page to learn more.
"On average, five times as many people read the headline as read the body copy. When you have written your headline, you have spent eighty cents out of your dollar". — David Ogilvy
Let me give you a few tips of mine on how to write a good headline.
Simplicity – 6-8 words

How to Become Ridiculously Self-Aware In 20 Minutes
Why Long Walks Will Change Your Life

Use within numbers your headline – It shows bite-size information for them.
The First Word matter

"5W": "What", "Why", "When", "How" or "Who"

5 types of headlines

How to
Listicle – 10 best b2b digital marketing strategies
Educational – The science behind people are more like to take action
Statement – Traditional marketing is dead
Reader centered – Your marketing is not bad or ineffective, but your brand is.
You need to remember that people are busy, or at least they think they are busy and therefore your headline must show that it is worthy of their time. Your headline is the breaking point for your user whether he/she will keep scrolling down or bounce back.
Tip number two for b2b landing pages is about UX (user experience) and how well you have structured your landing page.
Is it easy to find information such as contact information, product videos, pricing, etc? Or your users must spend some time and effort in searching for it? If yes, then most probably they will leave before actually putting in the effort and go somewhere else.
According to Impact, 79% of users who don't find what they are looking for on one website, will go on searching on other websites.
Therefore, it is important to create a landing page that is easy to navigate across, so your users can quickly get the information when they are visiting you.
These tips for the b2b landing page have changed a lot, that is why I want to press this as 88% of all visitors said they would not return to a website after a bad user experience.
So how to make your b2b landing page having effective navigation to enhance the UX?
Those are the points I would recommend starting
Clear CTA – have only two to three types of consistent CTA and not a thousand different types of CTA on the landing page.
Clear and clean design to understand each section of your b2b landing page

Easy to find product video, pricing, testimonials, CTA, and contact information

Have only important stuff, do not bore them with unnecessary stuff
3. Use Appealing and Responsive Design
Your website is not just plain text, pictures, some buttons, and your contact information. It is more than just that. Therefore, let's discuss another important tip for your b2b landing page to optimize your conversion rate.
Your website is mostly the first thing your potential customers will interact with you and therefore it represents your brand the same way as a salesperson visiting on-site.
Landing pages are the online salesperson to take your potential customers to the next level and you only have 8 seconds to make a good impression on your users.
According to Kinesisinc, 75% of people form their opinion about a website based on website aesthetics. So, if your website is not looking good, people will not trust you. That is a simple truth.
And that does not only apply to the browser version but also tablets and mobile phones. 85% of adults believe a website's mobile version should be of the same quality as the desktop one – or even better.
Yes, a mobile-friendly website is not anymore, a luxury but must as 56% of organic search traffic comes from mobile phones.
Let's look at these few statistics about poor mobile version website:
48% of users get frustrated when a website is not mobile responsive.
According to responsive web design stats, 60% of users will not trust a company that hasn't optimized for mobile.
Users are 5 times more likely to leave a website if it is not mobile-friendly.
And the list could go on and on, but I hope you have got the point. But unfortunately, 50% of landing pages are not responsive and therefore very little effective as I said, 56% of organic search traffic comes from mobile phones.
4. Speed Matters
Google has just released a new UX experience for users called Core Web Vitals.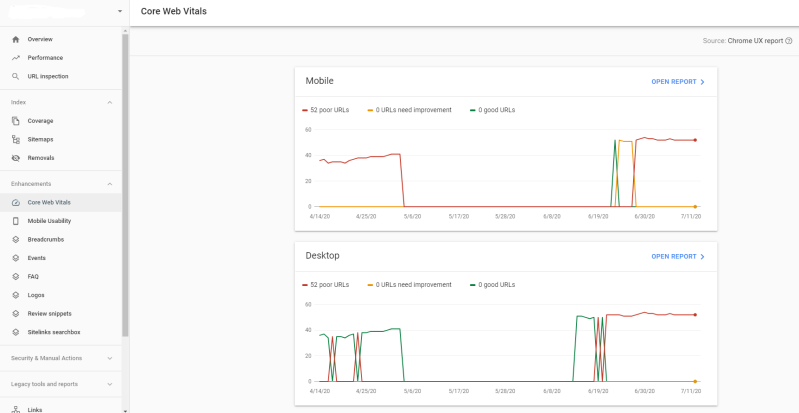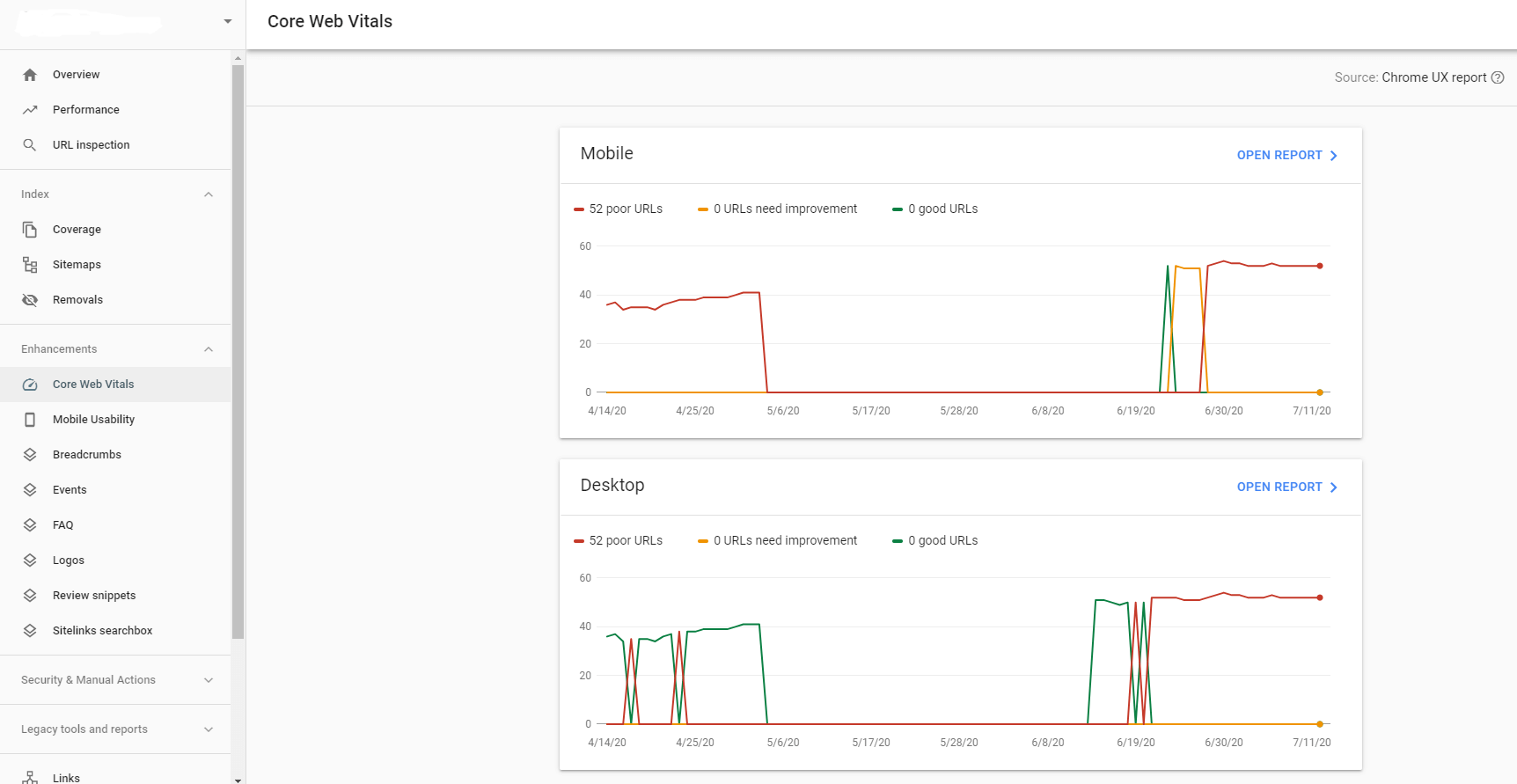 What does this feature do is that it monitor your website and then show how your website is doing in terms of speed.
As stated by Google Chrome UX Report: Data for the report comes from the Chrome User Experience Report. This reflects actual usage data on your site from users around the world.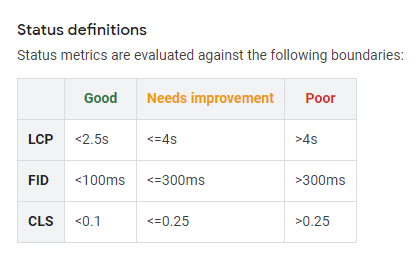 Those are the parameters Google wants you to follow to improve the user experience and if your website does not follow this, it can be punished by lowering your ranking and therefore losing traffic and business.
Accordingly, to Think with Google, it takes about 7 seconds to load a landing page on average.
And because the slow loading website is a bad UX, Google is taking every step to provide their users with the best possible experience, otherwise, they might lose their users, because nobody wants to have a recommended a slow website.
So how does it apply to your b2b landing page?
First, the bounce rate increases by 123% if page loading time becomes more than 1 second. (Think with Google) which can cost your business plenty of money.
By Design Resources, Slow-loading websites cost their owners $2.6 billion in losses each year.
This is stunning numbers and yet many businesses do not have to realize that speed matters for their landing page and website.
Which is a great opportunity for you, so what do you wait for?
5. Leverage Social Proof
Leveraging social proof is one of the best marketing strategies to optimize your conversion rate and therefore bring more leads to your business.
Because leveraging social proof is a great way to showcase your credibility, expertise, and experience of your organization without you saying.
Because honestly nobody trusts you if you say you are the best, but if your customers say you are the best, then potential customers will find it interesting.
According to Business.com, 77 % of customers read online reviews before choosing a product. Therefore, your b2b landing page must contain the social proof aspect as well.
Remember, if your users do not find the information on your landing page, they will bounce back to another one and they will be searching for testimonials and reviews of the product somewhere else.
The reason why is because they want to see that they are not the first one who is trying your products or services as that is for them taking a big risk.
Only around 5% of the market are the early adopters (people who want to be the first to try new things).
So actively collect your testimonials and reviews from your happy customers as it will rapidly increase the conversion rate of your b2b landing page.
Conclusion
The B2B Landing page is an essential part of your website and without it, you are missing out on a lot of leads for your business.
But just having some b2b landing page is not good enough so that is why I have come with this article where you can learn the most important tips for b2b landing to improve your conversion rate and achieve great results for your organization.
Of course, there are more than just those things, but these aspects of the b2b landing page are often overlooked by marketers even though they should pay extra attention to them.
Related Articles:
Resources:
Disclaimer
Some pictures are coming from Freepik and some of my links are affiliate links, which means if you purchase something, I might get some small commission as a reward for reference. Of course, I am actively using all these services and products and I only affiliate products or service I have full trust in their quality!