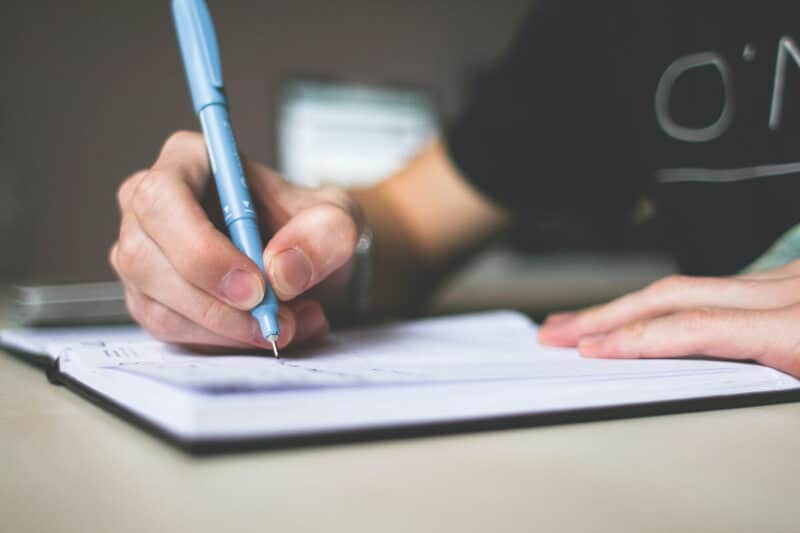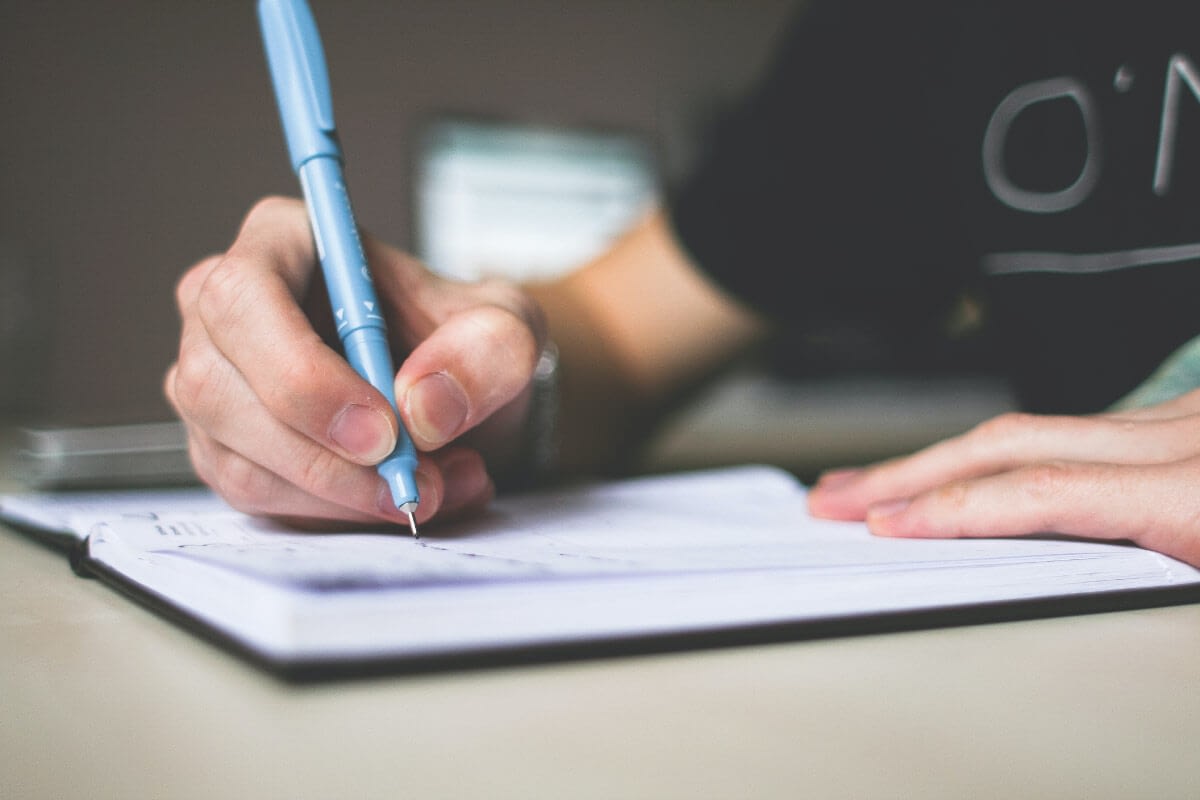 Collecting your customer story should be one of your first marketing activities before you start anything else. As it will give you credibility, create trust with prospects, and show that you have already done some work and not only that, but you have done it successfully. So, it is recommended if you are starting a company, your first go-to-market activity should be collecting the success of your customers with your product and service.
Although case studies and customer success stories are a great way how to showcase your expertise to other prospects, share a bit of your story with the prospect and shorten a sales cycle, not many companies actually do collect cases.
With that being said, I hope you are recognizing why you should be creating a b2b case study and dedicated some time to it, as it will help your business. In the end, it doesn't require so many resources as more to have the courage to ask for it from one of your happy customers to share their story of how they were and are working with you.
So, let me give you a framework which I always trying to keep whenever I collect customer case study to create a natural story for readers to get them excited about the story.
Also, I want to prospect find themselves in one of the stories with similar pains and needs, so they will feel, that I am the one who can solve their problem.
But remember, once you start collecting b2b case studies and publishing them, people will be asking about them to prove that they are real, so make sure, that they are!
Okay, let's dive into how I structure my case study to highly convertible stories.
undefined
1. Ultimately Create Details about the Story
Before you start writing your story, you need to collect enough data from your customer through an interview in the best possible case. Otherwise, you can ask them to fill up an online form with your questions, but that usually ends up with misunderstanding the question and with a short answer.
Try to make sure, you are talking face to face with your customer to get the sweet details about the story.
You can conduct the interview through an online conference, but from my experience, it is better to do it face to face, as you get to be more personal and find out the details that make the story always more interesting.
And that is actually the point of great customer story. To have a detail of your story what makes it more interesting, trustworthy, and of course, it better converts the prospects into customers.
Yes, try to focus to create these details when you are explaining the story of your customer how they successfully implement your product and service.
This will make your story easy to read, interesting with a high converting rate. Remember, people love story and every great story has the kind of special real details. So, make sure you get them!
2. Introduce Your Customer
Like every good story, it starts with a little bit of introduction, so we do the same. Let's first introduce your customer to the world.
Tell them what they do in the marketplace, how long they have been there, and what is their vision. Just let the readers know enough about the customer that they have a pretty good picture of your customer.
But make sure you do not share any confidential information from your customer because that would just hurt your relationship with them, and it would end up that you do not have the b2b case study at all.
So, as I said, just focus to say a little bit about your customer, the important and interesting points about them in the first few paragraphs. Just do not make it too long as the reader actually doesn't care that much about the customer who is already happy and doing great.
The reader of the b2b case study wants to understand if the customer had a similar problem and you were the one who solved it.
Do not the introduction too lengthy, just enough, so, the reader can have a clear picture of the customer once you move to other parts of the b2b case study.
3. Address Their Problems and Challenges
In the next part, you will address the actual problem of your customer before they have used your product and what makes them that they couldn't sleep at night.
As you probably know, in b2b, you are trying to solve business challenges and problems, which slows down the company growth, or keep them stagnate.
And in this part, you will explain how actually your customer was doing before you What was preventing them from the growth. And what makes them realize that they need to start searching for a solution to their problem.
So, try to focus on questions like what was their problem, and what challenges prevented them from easily solving the problem? Keep this pertinent to the solution, as the reader wants to know whether the solution was actually the solution and not just another expensive toy for a company. If you know what I mean.
This part will give the readers a pretty good idea if you can solve their problem, they will start emphasizing with your customers and finding themselves in a similar situation. (If they are)
If the pains a similar, they will find hope in your product and service and most likely they will contact to find out more information. Great, you got them on the hook, now make sure, you do not pull too hard.
Maybe too soon, let's discuss another part for a successful b2b case study.
4. Share Customer Story How They Searched for Solutions
Now, your reader has a good idea about the problem of your customer, what he was facing, they understand who they are, and what makes them no have a sleepless night.
So, let's describe a bit more about the customer story, now you will be focusing on the story of the customer what he was doing when he realized there is a problem which needs to be solved.
But before, you explain Sherlock Holmes's process of finding out the solution, also briefly explain how he finds out about the problem. What has had a change that suddenly they realize that there is a problem in their company and why they needed your solution.
After the brief explaining how the customer finds out about the problem, then move to a story of how he was searching for a solution. What he evaluated during the research.
Emphasize on how actually the customer found your solution, what was the first contact with you.
How did the customer find out about your solution? Did they consider other providers? What criteria did they use to select your solution? And etc.
Give the reader a rough idea of what was happening with your customer at that time.
5. Share Customer Story How They Implemented the Solution
Great, your customer has purchased from you, they found your product or service the most suitable out of all they have search out there. This is great news for you, but it doesn't end there.
You know that makes happy customers you need to make sure, that they implement your solution in the right way, that they are using it right and in a proper way. This can be tricky if it's new for them and they never use it.
And I bet you did it right if the customer agreed on the customer b2b case study.
So, this part is important for readers to answer the question. What if I buy it, will you be there for me to help me if I don't know?
As you know, customer service is a very important decision-making aspect, because imagine, you have the best product and you do not know how to use it. Then it doesn't matter and it just another expensive toy in your company.
So, with this part, you will explain how you helped your customer successfully implement the solution and help them to really achieve success with your product or service.
Give details about some difficulties if your customer with your solution and how you helped them to solve it fast without breaking a sweat.
Remember, this part will ease your reader's mind that you provide end to end solutions until the customer is successful and fully satisfied with the solved problem.
6. Summarize Results of Solution
Now your reader knows everything they should know, oh hold on. Maybe not, maybe there are too busy to read the whole story and they just want to know the clean details without the blinking stuff. That is fine.
Make sure, you create a summarize of your great and successful story with your customer. This part is important for busy people who just want to know how the story ends.
Short and sweet explaining about the customer, problem, solving, and implementing. Keep it short but still that reader knows everything without reading the whole piece of content.
Trust me, this part is the most important part as most of the time people will come this part to get quick answers. Only a few readers will actually read the whole b2b case study.
Yes, it sounds like a waste of time and better just create this part and that's all. But that is wrong. People want to see it, but don't want to read it.
That is why make sure, you have every part, and do not skip just because people do not read it. Honestly, this article has around 2,000 words. My expectation is that only 300-500 words will be read on average. But if it will help you, I am fine with it!
7. Let Customer Read It and Agree with It
One of my first experiences with helping my customers to create a success story ends up in the bin because I did not realize that people would actually do that.
Yes, my unnamed customer has created a beautiful story, but they did not give to proofread to their customer if they agree with the format and the details they have included in the story. And me, as I did not realize that they included some details which are confident I have happily agreed on the story and let them publish, without double-checking with my customer whether they have let their customer read it before publishing.
Well, they did not, and the customer got upset and request to put down the case study from the website.
So, I want to make sure, it won't happen to you too, before you submit and publish your b2b case study, make sure, that you have agreement from the customer that they like the story, the details included are fine with them and you do not break any confidentiality.
Once your customer is happy with your b2b case study, you are good to go, but before, don't publish it, even though, sometimes it can take some time for customers to read it and approve it. Just be patient and wait until they do.
Summary
Creating case studies is fun, I always love when there is an opportunity to create a customer b2b case study for my company as it gives me a great excuse to spend some good time with my customer, to ask them questions about them, us and how we matched.
It always gives you great insights about your customers. Also, I ask what they would improve if they were me or if just, they have some tips on how to make something better.
The case study gives you a chance to meet your customer on another level and strengthen your relationship with them.
Once you will get to know how to do that and become familiar with it, you will love it too, to create a case study. It is always relaxing, and a good time spends with my customers.
So, make sure, you are creating case studies as it brings many benefits like, shorten the sales cycle, improve conversion rate and easy to make for your company.
You will see, once you have published a few on your website, how sales will be happy, customers too and your prospects, as well as they, found somebody who can help them.
More to learn:
B2B Target Audience Guide to target the right prospects
B2B Inbound Marketing Guide to bring more leads
B2B Content Marketing Guide to attract more leads