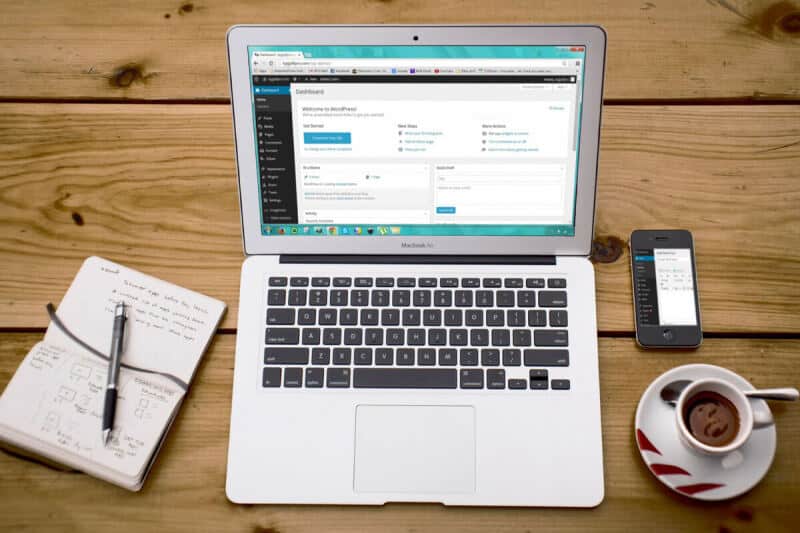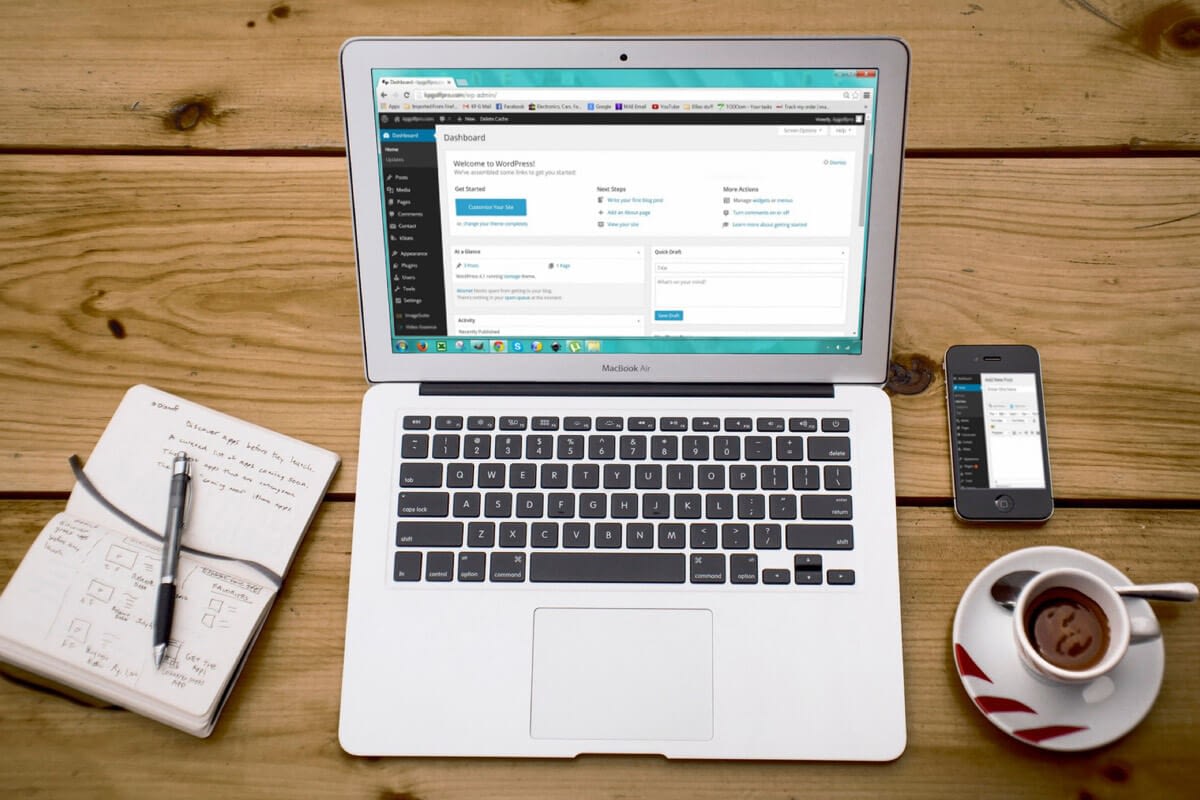 If you are in a position when you are starting a b2b company and you can't figure out where to start with your digital marketing and your content marketing strategy, then this article will help you to understand how to create a strong marketing foundation for your business.
Because is very important to market yourself wight and it doesn't matter whether you have the best product and the best customer service when people do not know about you. Yes, I am assuming that you have great products and you are determined to provide your very best to your customer, you just need to help to build a new digital marketing plan for your b2b company.
This guide is for b2b content marketing professionals, startups or anybody in the b2b sector who needs to create a new marketing strategy or enhance the old one. I am going to explain to you which b2b marketing principles, strategies, and tactics to use so you can start growing your business. After the article, you will know exactly where to what to do, so stick with me until the very end.
Related Article: The Complete Guide to B2B Content Marketing in 2020
undefined
Values – Learn to Communicate Your Company's Unique Story to Your Customers in Content Marketing Strategy
What is it that makes you special, different, and unique from competitors? Why would I want to buy from you? is there anything from me?
And many other questions your prospect might ask when they first, interact with your company and your product and service.
The reason why it is so hard to get people into your door is that they do not know who you are and they do not trust you. They did not get the reason why they should trust you and be interested in you.
In every beginning visitor:
1) Don't know you
2) Don't trust you
3) Don't care about you
4) Not Interested to talk to you
So, you need to give them the reason why care. Especially when you are starting, then you should be focusing on this key reason why they do not want to do business with you.
Give them a reason to first listen to you, so they can get to know you.
You have just not yet established yourself to prove, you are worth listening to.
So, let's discuss how you can overcome those objectives.
What Makes you Different When Creating Content Marketing Strategy? – Competition Analysis
Finding the reasons what makes you different is always hard and almost every marketing has a problem with this.
But that doesn't mean you should skip this part and jump into right doing. In the book Art of War from
Every Battle is Won Before is Fought."

SUN TZU
Great reading for leaders, marketers, sales, and parents I would say.
But back to the article. Before you start anything, you need to make sure, you know all your cards and you are ready, so you can create a truly comprehensive b2b marketing plan to build a successful company.
That what you want right?
How to Conduct Competition Analysis?
Competitor analysis will help you to understand where you are now between your competitors and how you can improve. This will also determine whether you go in the right direction.
Another great benefit of competitor analysis is that it with helps your messaging so you can clearly articulate why your prospects should buy from you and not competitors. Later, in this article, I will explain more about messaging and how to connect it all together.
I will explain it to you in 5 easy steps how you can create your own competitor analysis so makes sure you are following the process.
Step 1 – What you think makes you different
Let's begin with a document where you list at least 5 points where you believe what makes you different from your competitors. Your unique values and offers.
Try to think from any angle you can and invite other team members to help you why you think you are different. Take this exercise seriously as it will show you, where you could be doing mistakes in your marketing which need to be quickly fixed very fast before it hurts you.
Step 2 – Research your Competitors
Start listing your competitors so you can start fresh and understand what is currently happening in the market place.
For researching your competitors use their websites, social media, blogs, articles, and other people in your company.
Be honest with your answers and let other people share their perspective on your business. Try an anonymous survey throughout your company or ask you're good customers.
The purpose is to get as accurate information as possible and the more sources the better. It might hurt but it is worthy!
For more information consider using and SWOT Analysis on your competitors to enhance your research and come up with more data to further improve your business to business marketing.
Step 3 – Analyze your research
Once you can see all the data about your competitors, you will get a good understanding of where you are and how others doing their selling and marketing, and why they might perform better, or why they can become a big threat to you.
Here you want to focus on what makes you different and special from them. So, you do not need to compete with them head-on but rather come up with your uniqueness.
This will help you better understand yourself, market place and competitors and find where could be opportunities for your business.
Tips on what to focus
on:
Customer service
Experience and knowledge
Customers
Location
Price
Create a spreadsheet and ask yourself questions and then score yourself how you compare yourself with other competitors.
Use a scale from -5 to 5 where -5 means they are much better then you are and 5 means that you are much better than them.
Ask yourself more questions and be honest with your answers. Also, try to ask your colleagues and customers with you have a great relationship. Remember, it might hurt but it's worth doing that.
It will give you a perfect overview of where you are now and what to do in the future.
Should I Change or Update my Competitor Analysis?
You should consider doing it again every year because things are changing all the time, especially in this disruptive age.
Communicate Your Unique Story in Content Marketing Strategy
Focusing on your value proposition or your unique story is important and if it is done well, it will resonate with your company and your audience. You will synchronize your message across multiple channels and keep being consistent.
Consistency is one of the main factors why people start to like you.
Before you start reading more, answer these questions: If you do not have customers yet, answer theoretically.
Who do you sell to?
Who are your best customers? Who would be your best customers?
What makes you different than your competitors?
Why do your customers buy from you? Why would your future customer buy from you?
What is the Value Proposition?
The reason what makes your company's product and services special to your audience. It is why your prospect should buy from you and not from your competitors.
The thing why your specific product and service will add more value or it is a better solution than other similar offerings to your marketplace.
In other words, you need to find your "wow" factor that people will be forced to buy from you otherwise they will be missing a great opportunity. And people do not like to lose something as regret is stronger than gratitude.
Study shows that people are more prone to make a decision when they feel they can lose something. The study stated that "losses loom larger than gains" (Kahneman & Tversky, 1979).
Look at a few great examples of value propositions from other b2b companies.
B2B Value Proposition Examples
Consider having a value proposition for each of your products and services so you can create better tailored messaging for the right people.
Nowadays content marketing strategy is about personalized content to your target audience.
Tips for creating a successful value proposition
Articulate your specialty.
Describe your "wow" factors.
Make it unique and memorable.
Specify vertical markets and segments.
Include location if appropriate.
Do you need to change or update your value proposition?
Times are changing and prospects with it. For you to stay up to date, you need to constantly evaluate your messaging whether it is still trendy.
You need to focus if it still resonates with your prospects if they are still interested in what you are saying so they still coming in.
If you start feeling that your sales are lacking then you might need to consider updating or completely change your value proposition based on how the marketplace change.
Understand How Your Prospects Buy – The Buyer's Journey
Today B2B Decision-makers conducting their own research before they contact a salesperson. IDC Study shows that decision-makers are 57% through a buyer journey before they even contact your company or anybody else.
So, what is 57% and the remaining 43%, and how you can tap in so you are the one they will contact?
Learning how people going through the buyer journey will help you to determine where you should start.
6 Stages of Buyer Journey in Content Marketing Strategy
The research firm IDC identified six stages a buyer goes through when they are making a purchasing decision. This applies to basically any products or services whether they are in B2B or B2C industry.
I believe you will find yourself too in this journey even in the smallest transaction.
We will be talking about the 5 key stages applicable to any b2b company.
Explore
Evaluate
Purchase
Educate
Renew (Not included as only applicable for a subscription-based product or services
Advocate
The goal is to nurture your prospects with content and messaging to bring them on board. That is why is so important to keep consist of messaging across multiple platforms in your content marketing strategy.
About which platform we will talk about later.
Yes, people are more demanding because there are almost unlimited resources to learn and ways how people can interact with firms and that it makes it hard to keep up.
1. Explore
The first stage is prospect focusing on searching information using specific keywords and search terms in search engines like Google.
Currently, prospect only acknowledge their pains and needs and they just searching for more information to educate themselves on what is available in the marketplace to find the possible solutions.
At this stage, your prospect will not contact you, it is very rare that people go straight to the source, they rather educate themselves to avoid possible mistakes and getting fired. Especially in the b2b industry. Where the stake is high and the price too.
Here you need to communicate the unique and specific value proposition.
Great marketing Strategies for Explore Stage in Buyer Persona:
LinkedIn
(Social Media)
Website
Blog
Events
2. Evaluate
Once prospects have enough information then after they usually, start taking first initiatives towards their possible choices for their business challenges.
They start requesting more information like whitepapers, demos references and they are more willing to connect with a salesperson.
Here it is your great opportunity to present your product and services to your prospect. But you must remember that you are not the only one who prospect contacted.
In this section, the prospect is evaluating you whether you fit them. If you can solve their problems better than competitors. So, you must be very careful about what you communicate to your prospects especially when you know very little about them.
So, make sure, you deliver the right content with them and they will be happy to share their information with you. But you must first offer them something that is valuable for them. Like whitepaper, ebook or even demo.
Exchange information for information.
Great Content marketing Strategies for Evaluation Stage in Buyer Persona:
Email Marketing
Videos
eBook/white paper
3. Purchase
Here is your prospect ready to buy, they have enough the information they need to make the decision. Here it is critical to make sure, your prospect wants to deal with you.
So, you must provide good reasons for why you should be the one.
Provide them as much as you can, as close to their business the case so they can see the value to be with you.
Great marketing Strategies for Purchase Stage in Buyer Persona:
Case Studies/Success stories
Testimonials
Quotes
ROI Tools
Contact on a similar case (If you can)
4. Educate
Here you have won your prospect and he/she became your customers. At this point you do not give up on them and chase a new prospect, you still have some work to do. But trust me, it is much easier and cheaper once you get them on board.
So, help your new customers to succeed with their new solutions, so they feel that they made the best possible choice. Deliver them easy step by step processes and be there with them when they need you.
Do not let them feel regret. The chance they will provide bad feedback is higher than a good one if they are happy.
Try to cooperate with services, sales, and marketing to create a upsell or cross-sells.
Here a customer still doesn't have a strong relationship, so it is very important to give him a reason to stay with you and not walk away or at least regret their decision.
Great marketing Strategies for Purchase Stage in Buyer Persona:
FAQ
Tutorials
Customer service package
5. Advocate
At this point, the customer loves you. You did your best to satisfy them and solve their needs. You have done a great job and it is time to harvest your hard work.
So, meet your customer and ask for:
Testimonials
Social Media shoutouts
Referrals
Remember that buyer journey works for you as a benchmark to determine where are your prospect and customers so you can provide a great experience for them when they interact with your company at every touchpoint.
As I said, it's a journey, for some faster for some slower, but in some way or other, they go through it. So, make sure they have the best experience possible.
So, as you are working towards establishing your b2b marketing, keep your mind on the buyer journey so know where to put your focus so that you are focusing on the right things.
Tip for Buyer Journey
Tweak content and messaging where your prospects are depending on your journey.
Just winning the deal is not the end of the work. Make sure even after you satisfy your customer and great after-sale experience.
Is Content a King in B2B Industry? – How to Get Establish with Social Media and Blogging with Content Market Strategy
At this point, you might understand why a content marketing strategy is so important and what you can be missing if you do not implement it right. But if you are still on the fence and not sure whether you should be using it, then let me give you a few more reasons why you should use Social Media and Blogs in your digital marketing.
Why Using Social Media and Blogging?
Most probably you are already using some social media and reading blog posts. Whenever you want to connect with your friends you go on social media, or even to stay up to date with trends.
Whenever you are learning something new whether it is some hobby, work, or your kid is sick you first go to google and ask questions Within a split second you've got thousands of results of blog articles, pictures, and videos, etc.
All of these are in some form or other content marketing strategy. People spend a lot of time online today and that is where the gold is or in our case the leads.
But how does it work in B2B Marketing?
Both platforms are giving us a chance to communicate our thought leadership, share our expertise in the form of relevant and helpful content. Keep our target audience up to date with industry trends technical knowledge.
Also, it gives us the chance to connect with them and hear what prospects are saying. There is much more you can do with being online and create content on social media and blogs.
So, let's dive in!
The Roles of Website, Blog, and Social Media in Content Marketing Strategy
Let me further explain what each of them does and how it serves in modern digital marketing in the b2b industry.
It is critical for you to understand each of these platforms and how they can interact with each other to create a powerful strategy to connect with your prospects.
Website
It is like a store but online for your business. It is a digital home for your business. This one is first-hand information for your customers and prospects and usually, they first interact with your business.
The website is designed to sell, provide information, and support to your visitors and customers. Usually, the information on the website is changing slowly like for example your company history, contact information, locations, products, etc.
But also, there are places that need to be updated regularly like Landing pages, Call-to-Actions, offers, and upcoming events.
Blog
Is different from your website, like I said, the website is primarily created to sell your product and services, but the blog has a different purposes in your digital marketing strategy.
Here you want to establish credibility and expertise by sharing your knowledge and thought leadership through blog posts designed by you or by professional writers which you can hire cheaply nowadays.
Try to focus more on the technical part of the knowledge your company has and what value you can provide to your readers. Give people a source of information where they can search, learn, and develop. Soon or later they will start trusting you as an expert in the industry.
All of this will help you and actually, it is a great way to drive organic traffic for your website which can be converted into leads
So, remember, a blog is a distribution place for your expertise to gain trust so people can start becoming interested in your product and services.
Read more on Blogging: Is B2B Blogging Still Effective or Already Dead in 2020?
Social Media
Social Media is another place where you can connect with your customers and prospects but in different ways than the blog and website.
Here you can create more personal touch and be more friendly. Social media has a different vibe for people to compare when they are visiting the website.
It is a great place to listen and interact with your customers and prospects and learn from each other.
Also, you can grow your brand awareness by growing your following and with that distribute your content and other marketing materials.
Yes, it is a great way how you can grow your business inexpensively with a bit of effort. And if it is very well planned then your website, blog, and social media benefits and that helps you with SEO and that can bring you more business.
See where I am going?
Blogs and Blogging
Let's look a bit more into a blog and what it can really do for your business and how you can start driving traffic to your website.
Like I already mentioned, the blog helps you to establish credibility for your business and share your deep knowledge in your industry.
All this can be very valuable for your visitors which directly affects your SEO if people see your content as valuable and useful, that improves SEO and that will bring more traffic to your website.
But all comes down to content that needs to be useful. Once you create this place where you share your meaningful insights it will help you stand out from your competitors and people can see you as a number one choice for their problem.
Technical Knowledge
Expertise
Thought Leadership
Industry Insights
Trends
How to Set Up Your B2B Blog?
There are a few key things you should consider when you want to set up your b2b blog to generate more traffic.
For sure you heard about SEO and about so many of strategies and tactics you should use to rank number one. That can be very confusing especially when you are running your business and do not have enough time to do all the research and you don't want to hire a professional SEO freelancer.
Therefore, let me give you the best practices for you to create a strong foundation when you are starting with your blog to generate b2b leads.
Domain name: The best practice for creating a blog website is to create in the framework of blog.yourdomain.com. For example, on my website. (Consider that this is a blog website whose main priority is blogging and not a
Create Categories: Try to divide your post into categories which two mains are technical knowledge and thought leadership. Then create subcategories. For example, on my website, you can see I am focusing mostly into two things which are Digital Marketing (Thought Leadership) and Tools for marketing (Technical knowledge) but everybody is different.
Design: Focus on more to design your website and blog to reflect your branding like colors, messaging, logos, and other aspects of branding. Also, mind that design should be clean with obvious for people to easily navigate across your blog and website.
Responsive: One a very important aspect of your blog and website generally is your speed. Make sure your website is going fast on any device whether it is a computer with a large screen or old android. Your website needs to provide information fast and fast I mean 2 and more seconds is already slow.
Patient: One very important aspect is also how long can you wait? Because once you start creating a blog it can take some time to start generating some meaningful traffic for your business. So be patient and wait. Typically, it takes around 40 weeks for your blog to start picking up. If you keep generating content. So, dedicated at least a year to your b2b blog and you will see how it works for you.
B2B Social Media Platforms
There are many ways how you can use social media marketing for you to achieve your objectives and I want to share with you the most beneficial in the b2b industry, so you know where to starts.
For sure you are using social media and you find useful information out there or at least entertainment, but what about your business? Are you searching for more prospects on social media? If not let me explain to you, how you can do that.
In social media, you have many types of people who can help you to improve your marketing. There are followers who follow their favorite brands or others. You can find influencers who are having a lot of followers interested in their topic. And then there are brands like you, who want to catch and achieve some business goals. Whether it increases brand awareness or bring more leads.
How to Use Social Media in b2b marketing?
Social Media is a great way to drive more traffic to your website and increase brand awareness. But how do you do it?
Focus more on sharing thought leadership about your industry and try to connect with influencers with the following matching your target audience.
If you have videos, those are great ways to engage with your followers, but they are costly.
Share your new blog post or your events. Show them what is happening within your business, which event you participate, what is changing and what followers should know about you and your product and services.
Next, make sure you are trying to get your followers to opt-in your email list. Give them a clear call to action, to sign up for your email list so they can get the newest information related to your offerings. Those people who did that, are very strong leads and soon, they will engage with you, so make sure that those people are in.
What Social Media Are the Best for B2B Company?
As I already mentioned, there are many types of social media and it can be difficult to choose, so let me list down the most common in b2b marketing.
Those are the main social media with which you should start and build a solid foundation, but I am not saying you should not pioneer in a different one, it just safer to get in the proven b2b social platforms and later try water somewhere else.
Okay, let's get into more detail about each social media so you can determine with which one you want to start.
LinkedIn is a marketing platform for b2b industry and professionals to connect and develop relationships with business-oriented people. You can provide and get a lot of information about prospects like their industry, position, company, and many more.
Networking is another benefit of LinkedIn, people are searching for information and meetings with interesting people who might help them with their pains and needs. And who knows, it might be you and your solution.
Establishing credibility through LinkedIn is done by leadership thoughts which are very important especially when you are in b2b. People need to trust you, see that you are an expert in your industry.
Branding your company and increase visibility on LinkedIn to targeted prospects is another great advantage of the platform.
Researching your prospects and clients is much easier and efficient due to the platform that is focusing to keep people always up to date with their professional life. So, use it for finding more information about your prospects.
Driving more traffic to your content. Like I said, publishing content gives you many benefits, and you can double it with your LinkedIn profile, where people are hungry for your content, especially the thought leadership and technical knowledge.
Remember, the LinkedIn business page works like a mini version of your website.
Facebook: Has the most active people on their platform and it has good potential for your business to bring more leads. Focus especially on the branding on Facebook, where you share photos of your company, events, workshops, or some promotions.
Let them know what is happing and what is coming soon.
Event promotion is successful with Facebook thanks to great targeting options on their platforms. It is because the average age for Facebook users is 35+ and it is going upper. Younger generations are moving to other platforms like Instagram (Owned by Facebook)
People on Facebook are usually more chilled, and you can bring a softer and more friendly part of your business. You can connect with your prospects more on a personal level and see what their hobbies are for example.
Photos are doing great, so try to share more photos than written posts, as people and Facebook, engage with the photos more.
Also, you can share your blog posts, but Facebook does not really promote people going off their side, so the interaction is lower than when you try to keep people on their platform.
The company page is like on LinkedIn, your mini version of the website
Twitter: The focus of Twitter is to share easy to consume content within short posts and microblog posts. So, people on the go can keep up with the news in the world.
As I said, micro-blogs are great for you to post your news quickly and thoughts that are easy to consume.
Leadership thoughts are very popular there and you should put your focus on it. Something like Donald Trump. He has a lot to say over there.
Company branding is part of Twitter too, people want to get quick news which helps your branding if you can keep up. Remember, it needs to be real-time news. Don't get too old.
As I mentioned already, post a micro post so you can drive more traffic to your website for more information related to your post.
YouTube: is one of the largest social media platforms and also the second largest search engine in the world billions of people using it, right after Google, which owns YouTube.
It is a great way to share your knowledge to establish credibility and improve your thought leadership.
Also, creating a video will boost your engagement with your prospect and rapidly improve your branding. Just remember, it is a bit of a long run the same as SEO, it takes time to build something, but usually, it is worthy.
Just remember, a picture says a thousand words, so how many words does a video tell?
Share your "how-to" expertise.
Best Practices for Blog Posts, Social Media Posts, and Profile
So, you have decided which social media are the best for you to achieve your objectives and now you most probably thinking, how to start and what are the best practices to succeed and not just burn money and time on it?
Social Media
First, you need to realize that you won't get it perfect on your first try, even though I wish you would, but most likely not. And that is okay, just keep improving and refine your social media until you will get it right. Start with this, do not get too worried and try to be perfect, be real and get perfect after.
Let's talk about the best practices for Social Media more. Talking on social media is written more in a conversational tone, like you trying to create a conversation with your prospects and clients.
So, use dialogue and conversation to engage with them.
Well, I am saying being engaging and communicative but keep it professional, do not spam them, otherwise, you go quickly or they will leave quickly. Focus on being a thought leader, not a spammer.
Also, do not try to sell on your social media, as it won't happen, and you will just damage relationships and it will cost to people leave you.
Next, make sure you have all information correct and up to date with your website and your social media profile, do not try to confuse people.
Blog
Is about writing articles, about your industry, products, and services. Creating a blog requires knowledge and expertise, as the most important aspect for SEO is a blog and for the blog, it is good content.
So, how do you create good content?
First, start with your audience, who are they, what they want to know, why, and how you can be the bridge for them to get what they want.
So, make sure you created related and educational content for your audience targeted to them. Do not try to use a shotgun approach – the more the better. As it doesn't work, and it will just hurt you and your SEO.
Next, make sure you are avoiding plagiarism as the internet is alive and once it is there, then It will hurt you for really long. You do not want to look like a copycat.
Be original and create your own personality when you creating or outsourcing writing blog posts. Try to match your company culture within your writing. The same with your pictures, create unique and specific to your company so people can easily associate your pictures and writing like your signature.
The thing you should never do is to try to put down your competitor, do not bash them, or hurt them as people will not trust you and only you would hurt yourself. Focus on yourself and what you can bring (value) to your readers.
Another thing is to moderate comments. Nowadays there is a lot of spam and people can just blow up your comment section full of crap. I recommend do not use comments at all as it takes a lot of time to maintain it and it does not really help SEO anymore and, mostly it hurts your business.
How Often to Post on Social Media and Blog?
Before you actually get scared and you will give up, it is always to start somewhere and then scale once you will get to handle it. These recommendations are high-end and this one should be your goal to achieve once you get hang of it.
So please, do not think you have to start posting right away the next day like this. Once, you actually start creating and posting media to find your rhythm. Try to aim that a year from then you will achieve this frequency.
First focus on consistency, try to find what you can handle, it is just once a week? Your first aim is to get you used to the social media and blog post, also it is better for your following too. You do not want to scare them with so much content before you establish some credibility and following.
Remember, you are not alone if you feel that you can't handle it alone, there are plenty of freelancers and vendors which you can outsource some of your work or all of it.
Also, you can find software to manage and automate your posts for more efficiency and less time-consuming.
Use Content Calendar
Creating an editorial calendar can be a useful thing to make sure you are always on top of your content posting. As I already mentioned to you, it can be hard and no one expects you to do it right for the first time, as long as you keep learning and refining your b2b content marketing strategy.
Using the post calendar helps you with creating and publishing content as you have an overview of what you are going to post and when.
It will keep you accountable, once you will see all your content coming in, then you do not need to think about what to post tomorrow or next week. It will give you laser focus and let you post regularly and consistently.
Also, it will show you where you are posting so you won't miss whether you announce your blog post on your social media or your workshop.
Tips for Your Content Calendar
Create ideas of the topic
Where & when you will publish it
Create content based on a schedule (Are you having a technical workshop? Create content before to attract people to learn more)
How to Measure Success?
Creating your success starting with measuring and if you do not measure your activities then you can barely succeed.
I want you to remember
"If you can't measure it, you can't improve it." By Peter Drucker
Starting your b2b marketing with measuring you need to first look at what do you want to actually achieve? Or what are your objectives for this campaign? Whether it is LinkedIn, YouTube, or blog.
Types of Objectives in B2B Content Marketing Strategy
There are many different objectives depending on many
factors so I will list down the most common and I use to track success for my
content marketing campaigns.
But don't be worry to use your metrics which you think are
important to you!
Getting leads: Filling up your pipeline with new leads.
Increasing new sales:
Improve your average order value or lifetime value of a customer.
More website traffic: Bring people to your website/blog.
Increase followers: Have more people to follow on your social media.
Increase email subscriptions: Increase the number of subscribers for your email.
Increase engagements: People share more your content, leave a comment, and likes your posts.
Creating your measures of success is directly depending on your objectives what you want to achieve. But feel free start with these basics and then add more once you feel comfortable with measuring your success.
Summary
Starting in b2b digital marketing doesn't need to be hard if you know where you are going and have a good guideline. Creating a comprehensive plan starting with knowing your company. Know where are your resources, also your weaknesses.
Knowing well your company gives you the benefit of finding the right direction for your marketing and dedicated your time and resources.
So, before you start doing anything from marketing, you should know who you are and then you can shape your digital marketing plan.
We thank to all resources available out there. Please, visit listed resources as they have valuable content to learn more about content marketing strategy!

Resources: