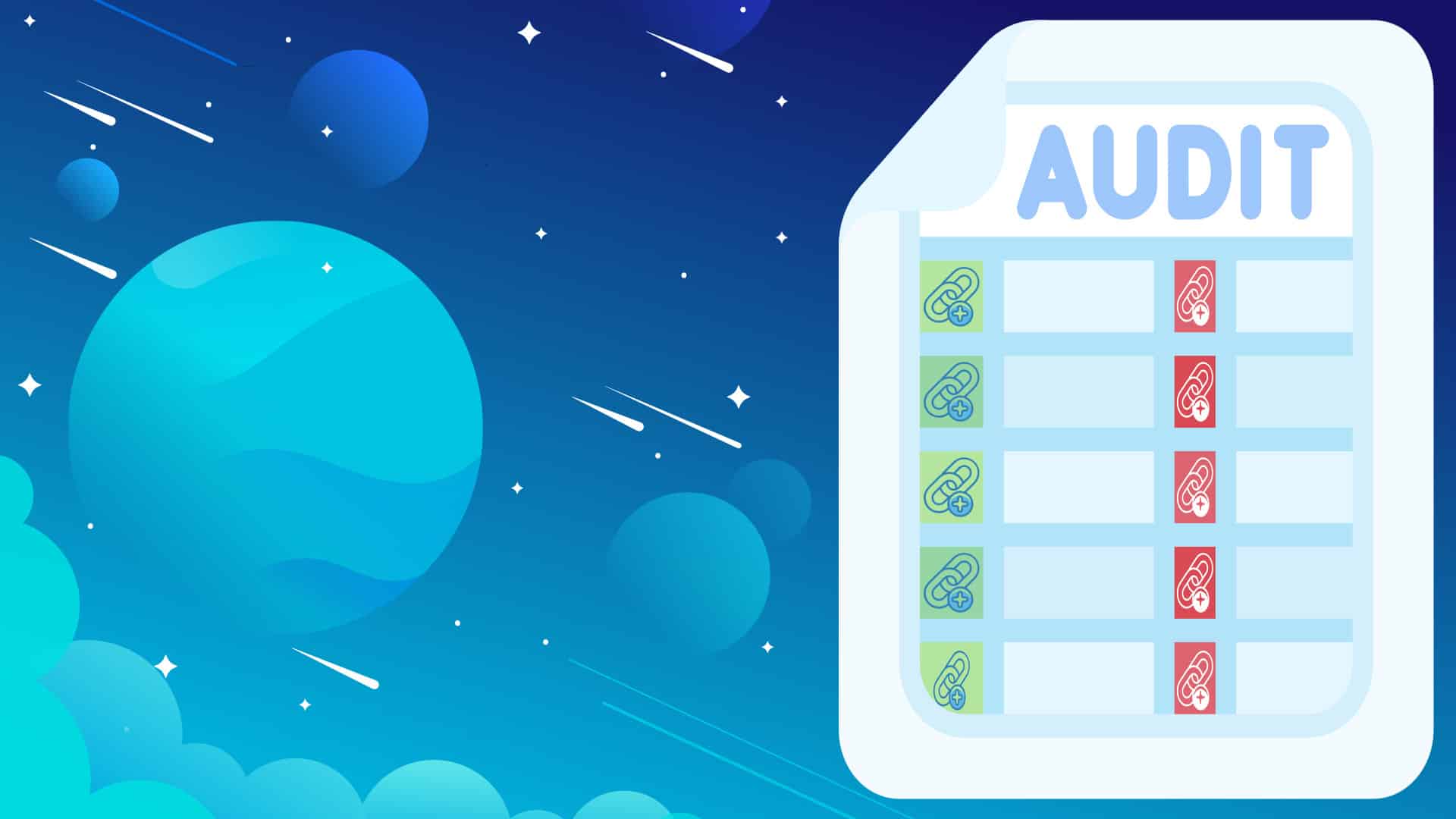 In this article, I am going to show you everything you need to know and how to do a backlink audit to ensure your website backlink profile is nice and healthy and is not in potential danger of the Google link penalty.
This is especially important if you have hired link building agency, been building links by yourself, or want to make sure nobody is using Negative SEO against your website.
Not only that, but it also helps you to better understand how your website is getting links, so you can double down on what works and see your SEO grow much faster.
Let's get started!
What is Backlink Audit?
Backlink Audit is a process of finding backlinks pointing to your website and analyzing them in order to find any bad backlinks that can negatively affect your ranking and disavow them before that happen. It also helps you to better understand how your website is attracting high-quality backlinks and often marketing agencies will do backlink audits before they start link building campaign for your website.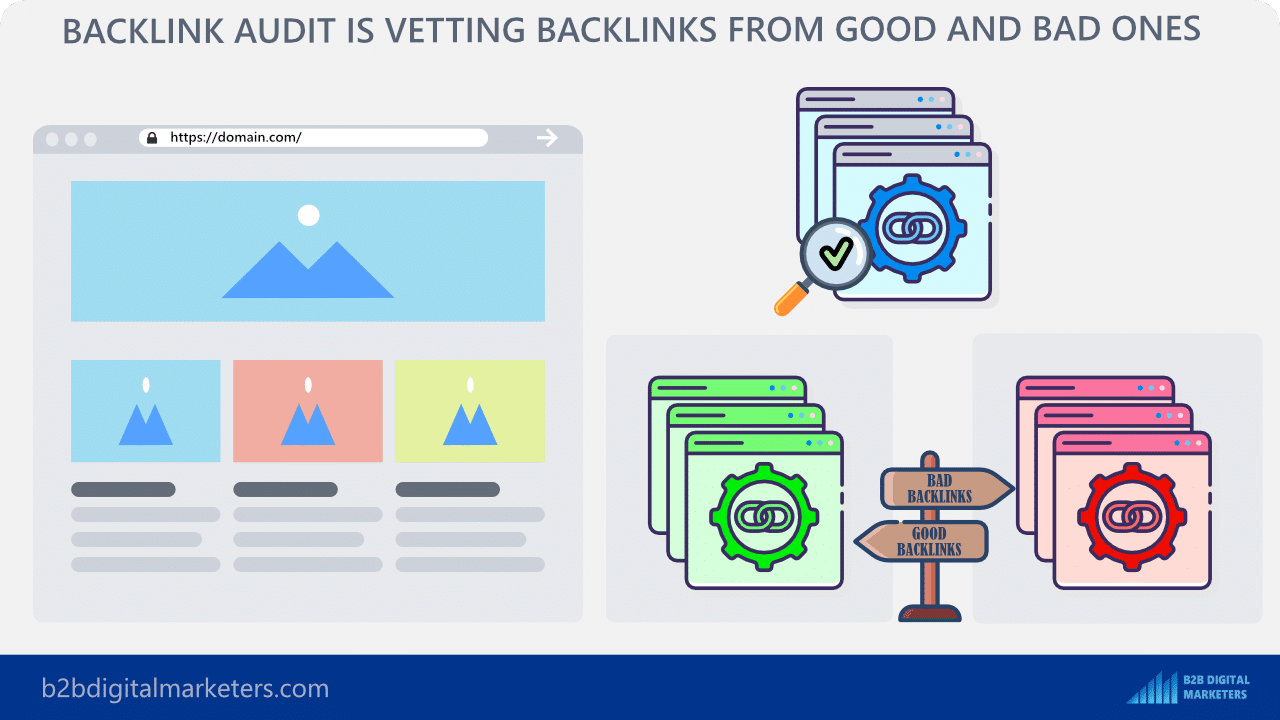 Why Do You Need to Do Backlink Audit Regularly?
Backlinks are arguably one of the most important Google ranking factors that affect your ranking, and this can be in both negative and positive ways.
Therefore, it is essential for you to know what your backlink portfolio is, how you are getting your backlinks and where your backlinks are coming from.
And this becomes even more significant if you are consistently building backlinks or you have hired link building agency.
This information helps you to effectively formulate your link building campaign to build backlinks in the most natural way possible, find bad backlinks, and most importantly find any possibilities of unnatural links that Google can pick up and devaluate those backlinks or could result in a penalty.
And also to ensure your link building agency does not do anything dodgy just to meet the numbers…
And yes, most of the link building strategies will get you unnatural links, however in many cases Google marks links as unnatural only if you follow any of these strategies:
Obvious guest posts
Automatically generated content
Keyword-rich anchor texts
Generating tons of comments on other websites
Manipulating redirects from other sites
Hidden text and links
Any form of paid links
Scraped content
Doorway pages
Pages with malicious malware or not safe for users
Over optimized forum comments
Widely distributed links in the footers or templates of various sites
And many more other ways.
Over the years Google got tons of information to identify any bad and unnatural links and has a sophisticated spam algorithm that can fairly accurately pinpoint any dodgy website.
And doing backlink audits on regular basis is super important, so here are 3 reasons why:
Reason #1: Protect Against Negative SEO Attack
The first reason is to protect your website against negative SEO attacks.
Negative SEO can come in many different forms, from hacking your website, scraping your content, fake negative reviews to pointing unnatural and toxic backlinks to your website.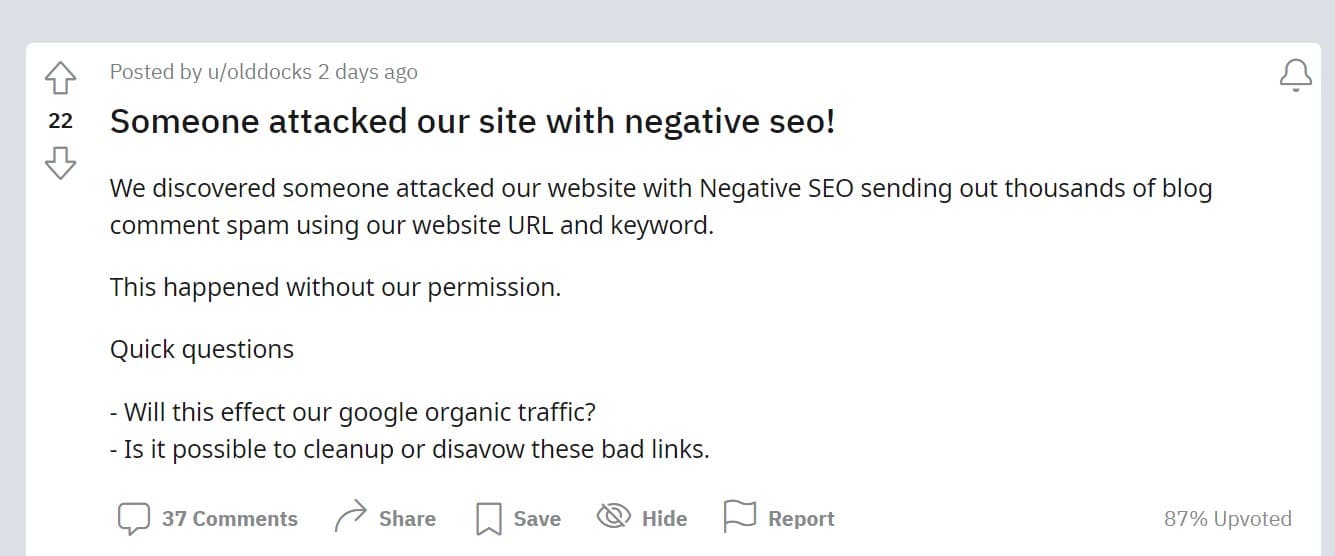 And while Google is getting better at picking up negative SEO attacks and mostly ignores any links that come from that, there are still ways how negative SEO can ruin your ranking.
And backlink audit can help you to pick up any sign of a negative SEO attack and quickly take appropriate action to ensure your website won't be affected.
Reason #2: Prevent Any Loss of Rankings/Traffic
The second reason why backlink audit is so important is that you can quickly lose your ranking and traffic if unnatural and toxic backlinks are pointing to your website.
I have seen cases where a company hired a link building agency or an SEO link building expert who just build any backlinks to meet the quota regardless of the quality.
I mean do you really think that you can get 3,300 high DA backlinks for just $145 and in 5 days?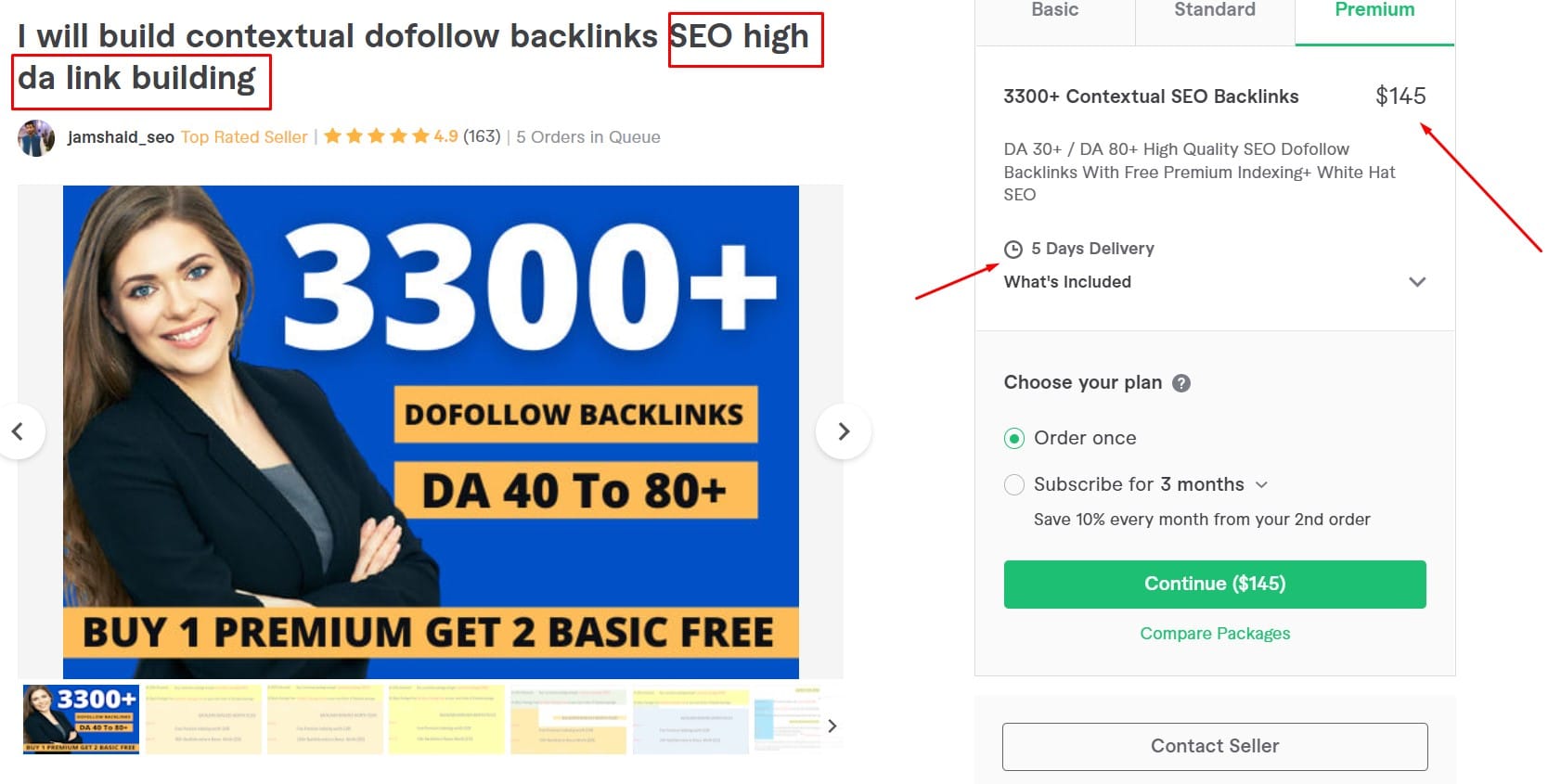 This often can result in losing traffic and rankings for your website instead of increasing and doing a backlink audit helps you to prevent your website from losing traffic and ranking.
Also, it helps you to check on your link building agency or expert just in case, to ensure you get your money worth.
Reason #3: Prevent Any Manual Actions from Google
And the last reason why backlink audit is super important is that it helps you to prevent any manual actions from Google.
There are a number of different manual actions Google can take against your website, some of them which I have already mentioned: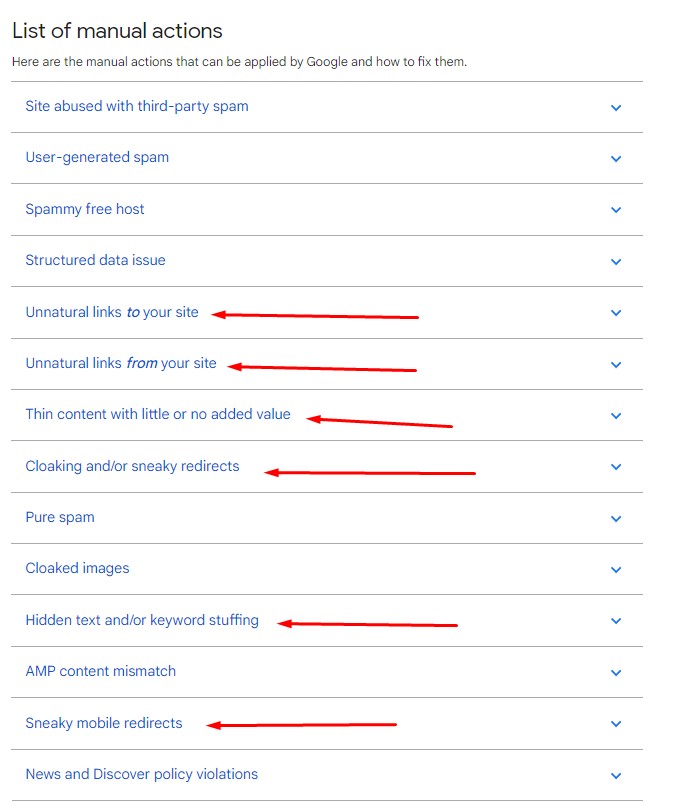 Of course, if there are any manual actions taken against your website, they will let you know and you can easily find it in Google Search Console.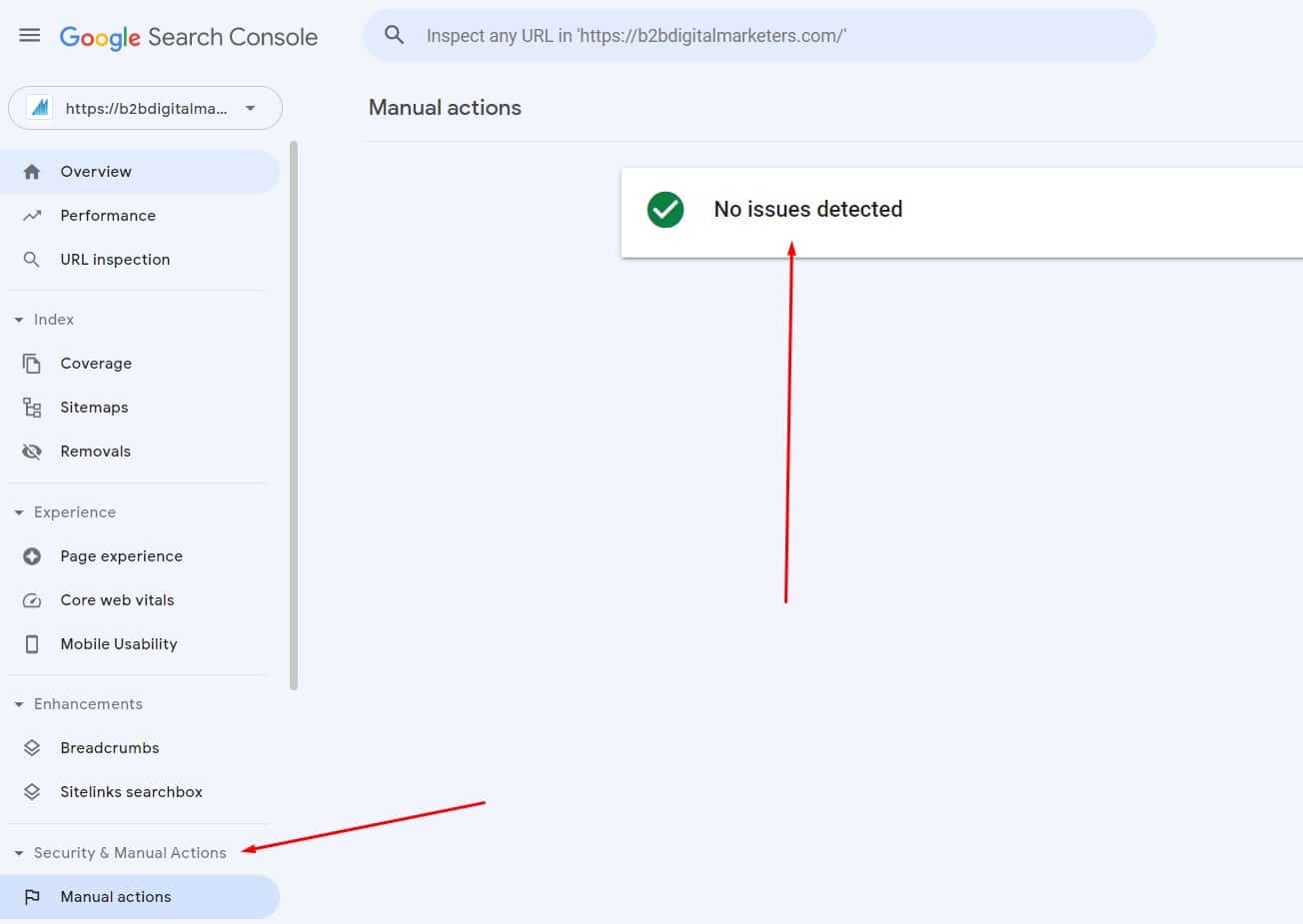 However, it's always better to avoid it, as once you get penalized, you will lose ranking, traffic and it will be hard to get it all back even if you fixed all the issues. Therefore, doing a backlink audit can help you to prevent getting some of the manual actions from Google.
Where Can You Find Your Backlinks? [5 Essential Backlinks Audit Tools]
Alright, before we get started with how to do a backlink audit, I want to show you a couple of ways where you can find most of your backlinks.
And the reason why I am saying most is that because none of the tools will give you all the backlinks there are pointing to your website, but you will get all the backlinks you need to know to avoid manual actions, loss of rankings, and other important information about your backlinks.
So, let's get started where you can find your backlinks:
Webmaster Tools
The first tool to check your backlinks is to use webmaster tools, specifically the