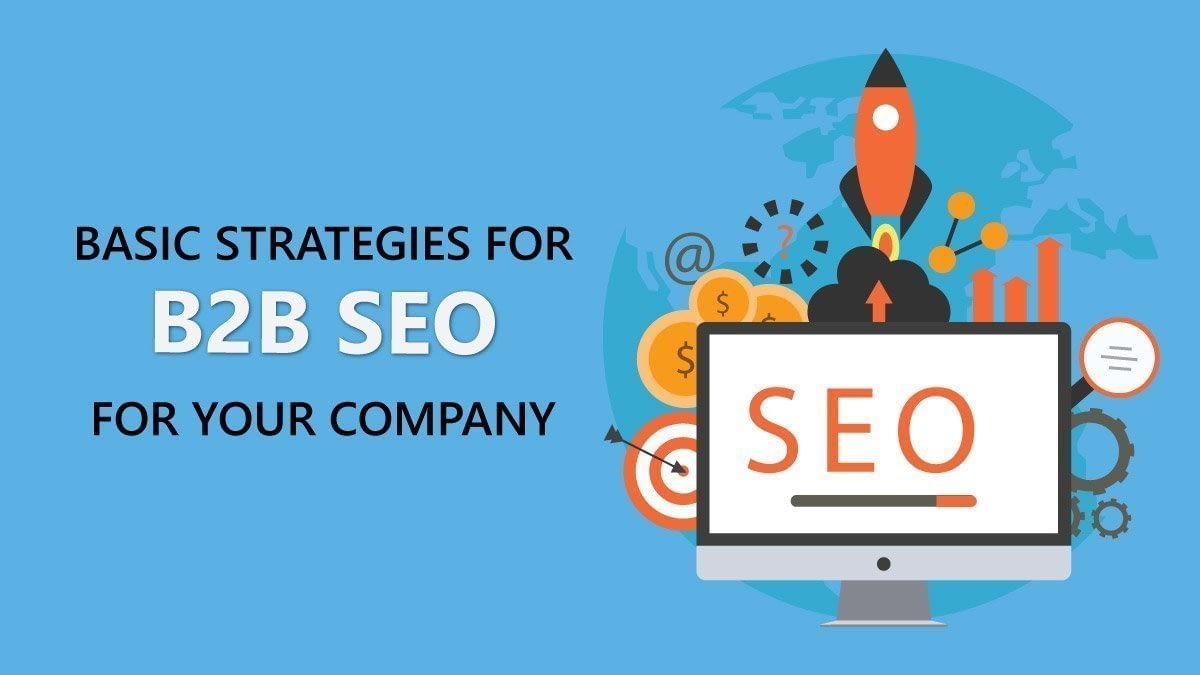 SEO is a big topic for everybody, and it can take years and years to actually develop the skill to become really successful in the world of the internet. Luckily nowadays you can find great freelancers online which can do all the hard work for you without you breaking a sweat and your wallet.
But even though you can hire freelancers online, you should still learn the basics of SEO for your b2b company so you can effectively monitor the outsourcing job. You don't need to be an expert, but you should know what he/she is doing.
Or if you want to learn more about SEO, I am here to explain to you 5 SEO basics that every b2b blog should have implemented to successfully drive organic traffic.
Before we start, check out this video about SEO from Google, as it will help you understand a bit more about SEO and the article itself.
1. Website Speed
In recent year's website speed became very important from the SEO aspect, as Google and other search engines have noticed that if the website loading speed is slow then people start leaving the website even though the quality of content is great.
It has been proven that website loading longer than 5 seconds are already too slow and people will not stay on it, they won't even let it fully load and move to the next page.
So, if your b2b website is loading slowly most likely search engine won't even rank you as they know that people just don't like it. I mean they pay for fast internet and they got a slow loading website, how frustrating.
Remember, having a great website with much to offer is
worthless when people can't even load it.
The optimal loading time is below 1s, but anything above should be alarming for you and you should do something about it.
2. User Experience
I have already touched upon the website speed and that it has something to do with user experience, as the lower the experience is the more likely people will be leaving your website and goes somewhere else where the user experience is better.
SEO is based on people's behavior and if people are not happy on your website due to poor user experience as I already mentioned, slow loading website and other problems, like bad navigation and hard to find information on your website.
So, make sure your website is user-friendly, easy to navigate, and easy to find important information such as contact details, pricing, product description, and others. Because people won't spend a second to bother themselves and search for something on your website. They want to have it quick and easy.
That's why if your website is user-friendly then people will stay longer on also will be coming back to you again and again.
3. Good Quality Content
Think from a reader perspective, people usually turn to Google when they searching some solutions to their problems and content supposed to be the guide to solve the problem or the solution itself.
It should be helpful, educational, and smart that when people reading your content they will have "aha" moments every time. This means that the content is good.
But on another side when the content is too obvious and everybody could figure it out, then people tend to leave to the next page, that means that search engine would lower your ranking as you do not offer enough value to your readers.
Yes, that's right, good quality content should add value to readers with every word they read. Once this is achieved, then you will rank higher and your SEO will do well and your B2B blog too!
Therefore, when you are creating a content focus on what value you can really offer to them.
4. 2,000+ Words Content
You might hear about 500 words is golden for SEO and that's all that you need to start ranking, but unfortunately, that is not true. Nowadays, longer post performs much better than shorter due to more keywords and the value it can offer.
But as I mentioned, the value of the content is important and rather write 500 words of very valuable content than 2,000 words full of crap.
Also, I understand that it is not easily come up with 2,000+ articles especially every week when you are starting with blogging. Therefore let me give you a piece of advice that changes my whole SEO for my B2B blog.
I always aim for 1,000 words per article, counting how many sections do I have there and what it takes to have the 1,000 words. Let's say I have 5 Sections within the article, that means each section should have 200 words at least which is not that hard.
Once I finish and publish the article, I will come back to it and always expend it with more sections and increasing the words count within the article. Like this I can easily write articles with 3,000+ words and my articles are always fresh and up to date.
5. Keywords
If you did a bit of research about SEO for sure you have found that keywords are super important, and you should focus on that very much.
Hence the topic Keywords in SEO is another skill you can learn on your own with so much information there and therefore I want to give you a piece of easy advice on how you can become good at it without knowing much about it.
Your B2B Website has some kind of purpose why it exists and what you want from your target audience and that usually are the keywords you want to focus on.
Let me explain it a bit more.
If you are selling cleaning services for offices and corporations in Boston so they do not need to hire extra people to clean everything.
From this, you already know that "Cleaning Services for Office in Boston" is the top keyword you need to focus on. From this, you need to think, how you would ask Google so you would find your services. E.g. Cleaner for my small business in Boston"
Try to come up with as many keywords/phrases as you can think of.
And from this, you will start understanding what should be written at your b2b blog/website, you will have a solid foundation and ideas of what keywords to have on your website.
Bonus
Also here is extra bonus and those are another 6 important SEO strategies for your B2B blog you should focus on!
Pictures + Videos
Responsive Design
Link building
Meta Description
Basic Principles of Headlines
Optimize URL
B2B SEO Infographic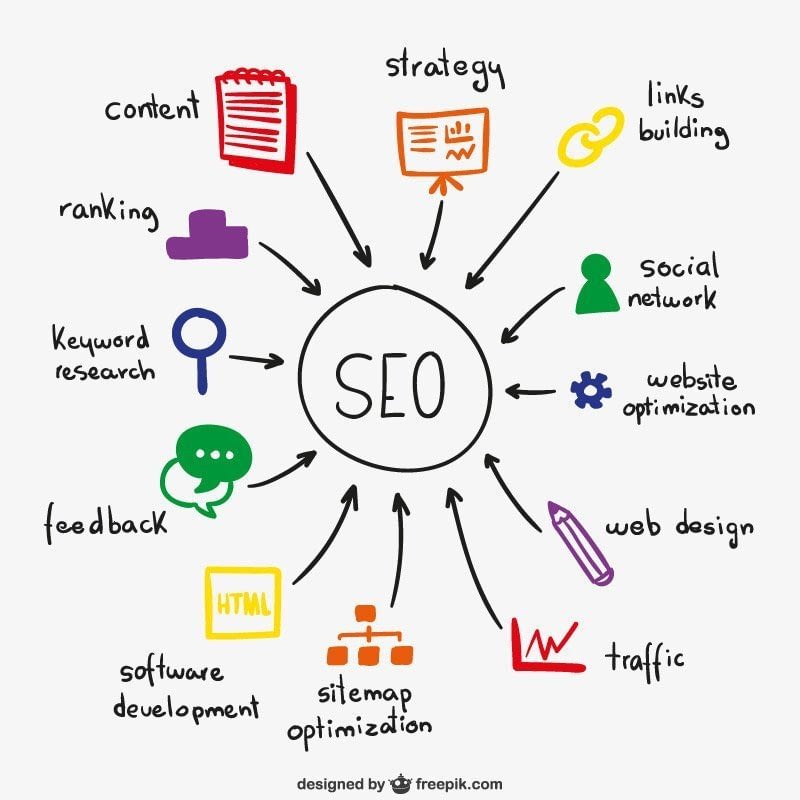 Summary of Top 5 SEO Basic Strategies for B2B Blog
Remember, that the b2b SEO basic is about people and how well you can deliver answers for their questions. Nobody wants to spend hours searching for answers and the one who first offer easy to understand and helpful content with answers on their questions usually wins the #1 ranking on google.
Because SEO was created so people will keep searching on Search Engines and get their answers. It is all about people and not machines as machines become smarter.
It used to be, if you tick all the SEO boxes then your b2b blog will skyrocket, but Google and other search engines are smart enough to find out that you focus on SEO aspects but don't care about people, but that's wrong.
Remember, people are the one who influences the SEO the most and you need to create content for them, not for search engines.
Related Article: