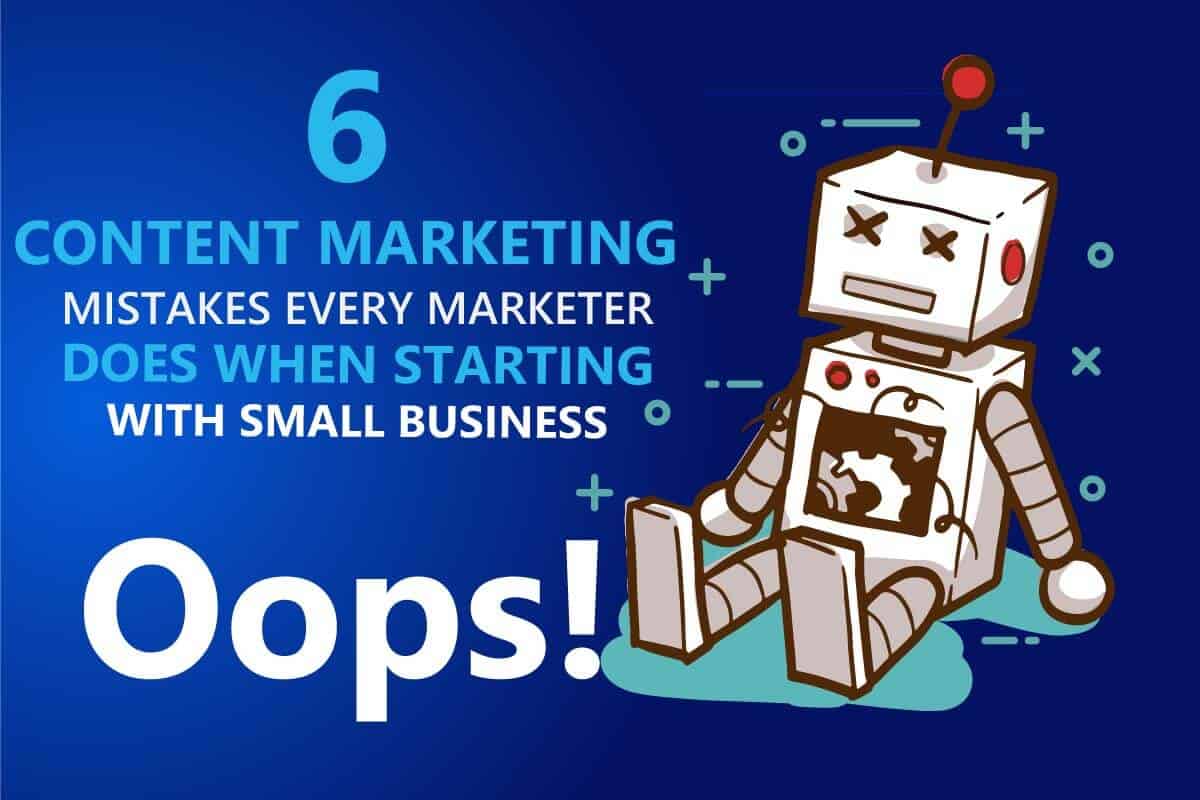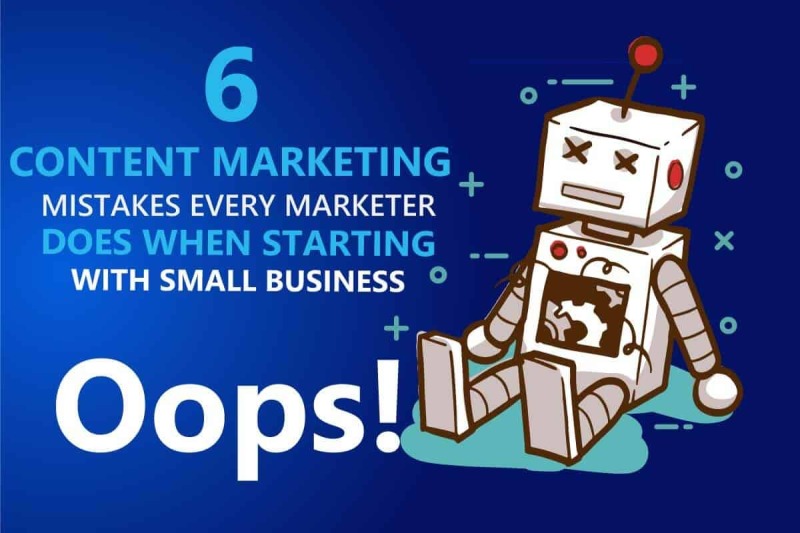 In this article, I will share with you the 6 very common content marketing mistakes marketers make when starting with content marketing for small business and how you can fix that, step-by-step. These mistakes are also closely related to B2B content marketing as well.
You probably heard about content marketing and its benefits and how other people and companies are gaining great results from content marketing which you can achieve as well, whether you are a small business or large business. But of course, you must avoid doing mistakes.
When I started content marketing for small business, I made a lot of mistakes that influence my results which I had to fix to get the optimal results from content marketing. That causes me to slow down but I have learned a lot.
And these mistakes are made by a lot of marketers whether they are experienced or not, as starting your content marketing for a small business is different from already doing content marketing for established brands.
Therefore let me share with you the 6 very common content marketing mistakes I and other marketers made when started content marketing for small businesses.
1. Not Having Proper Content Marketing Plan
The first and very common content marketing mistake is not having a proper content marketing plan in place.
Far too often I am seeing marketers or business owners just writing articles without actually planning what they will be producing.
And according to the Content Marketing Institute, 63% of businesses don't have a documented content strategy, which can cause poor content creation workflow and poor results.
This is a mistake that causes businesses to give up on content marketing as they can't see the results that they want to achieve. And this is because they have no plan that they can follow and they just drift around.
A plan helps you to focus on your targets and goals and start driving better results, for example, you need to have a plan for your company blog to know what keywords you want to target to start ranking for that particular keywords.
And this is extremely important as just randomly produce content will not rank high.
So, what can you do about it?
First, you need to sit down and come up with 2-3 keywords you want to really rank for. Like for example for me, it could be Content Marketing, SEO, and Digital Marketing.
Second, start planning your content marketing only around those keywords and I really recommend you start with only 2 keywords maximum 3.
And I have produced the entire video about How to Create a Content Marketing Plan for Small Business so check it out here this video, so you know how to go about it and fix it.
2. Focusing on Wrong Keywords or Not at All within Their Content
The second content marketing mistake marketers make when starting content marketing is focusing on wrong keywords or not having focus at all within their content. This is also one of the biggest blogging and b2b blogging mistake you can make.
Keywords are the most important for conversion rate, click-through rate, open rate, and anything related to create an effective content marketing strategy.
Therefore, if your content marketing strategy has the wrong keyword targeting you will be driving different website traffic that will not convert because they are not your buyers.
Like for example, my blog is about business marketing, but if my keywords will be mostly around business finance and operation, then my traffic or users are not the people who I want to attract, to convert them for my products or services. Therefore, my content marketing strategy will be ineffective.
So how can you fix that?
First, you need to find your related keywords to your business. So ask yourself question what's my business about? For example, My Business is about selling exotic coffee or My Business is about helping businesses with Finance.
Then take the two most important words or three, which are exotic coffee and Business Finance. Then use one of the keyword research tools, like for example:
KeywordTool.io where you put the keyword Exotic Coffee and you got plenty of ideas, also you can choose Questions or prepositions. The same applies to Ubersuggest. Also check out Ubersuggest alternatives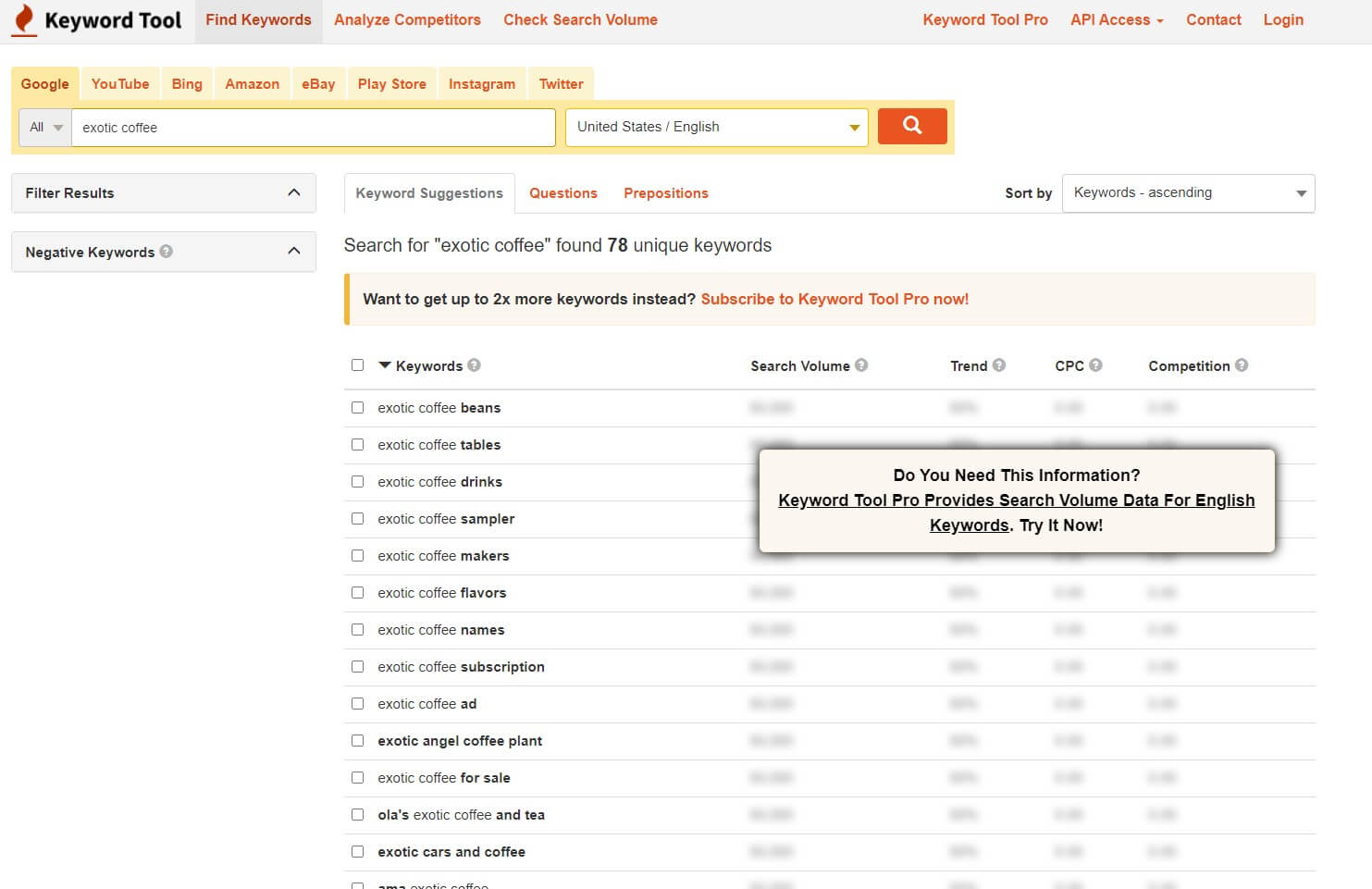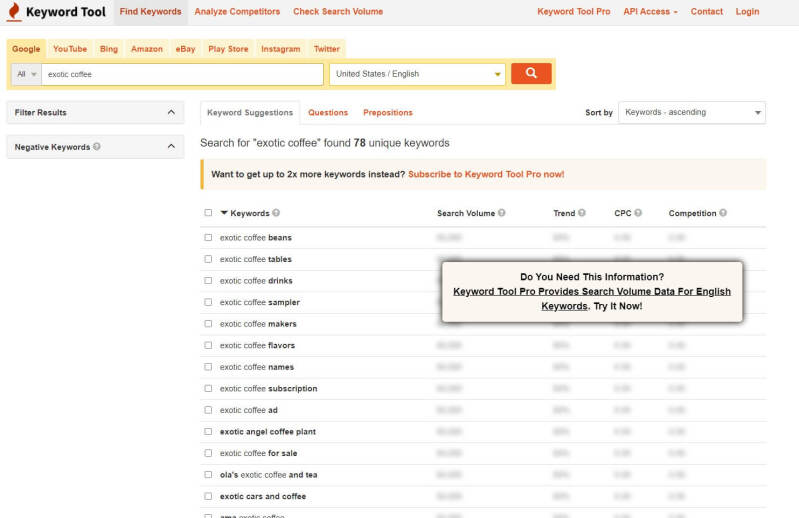 Or my favorite keyword research tool Amazon Kindle Store ebooks.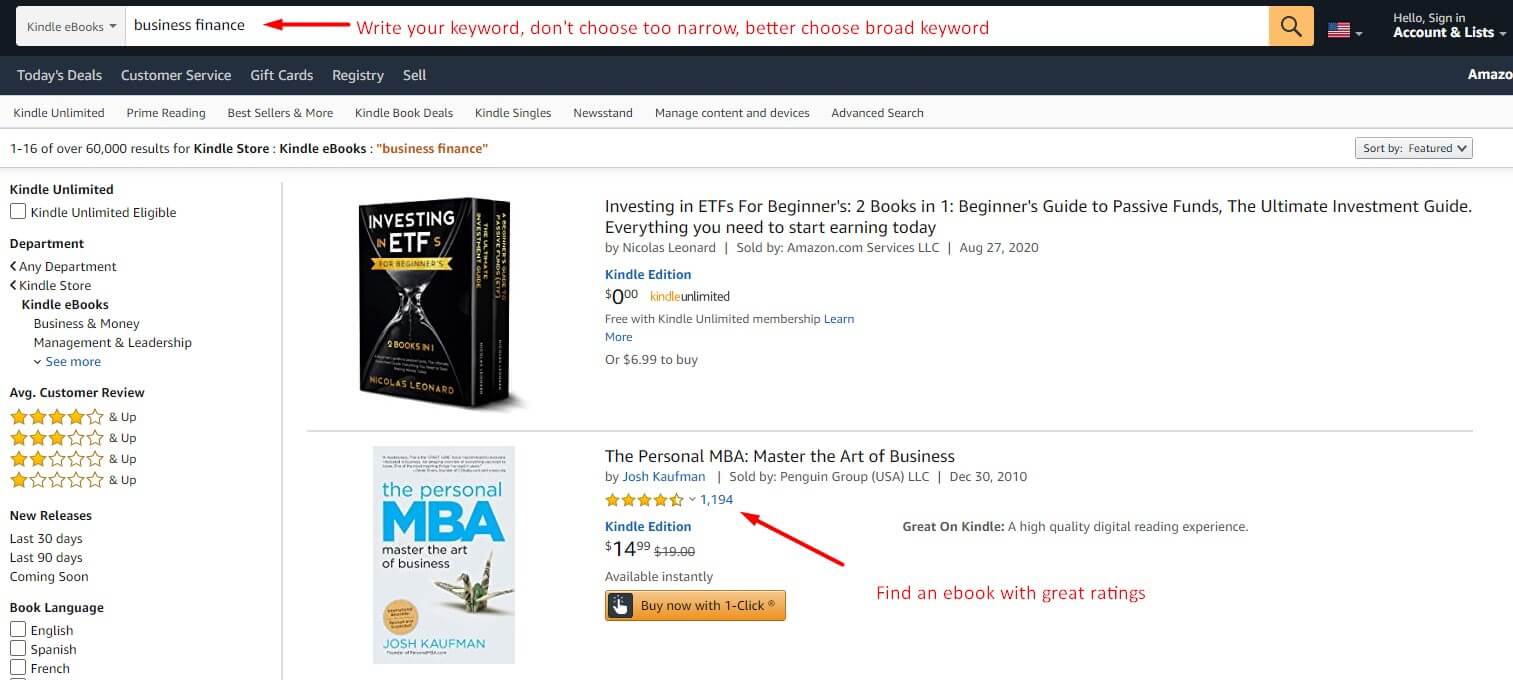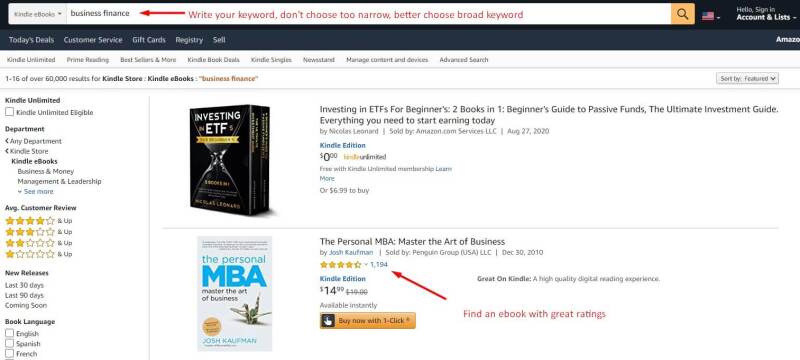 Simply go to Amazon Kindle Store, use the keyword, select the most rated book, click on the look inside.


and find the table of contents and you will have plenty of ideas. (Thanks to Brian Dean from Backlinko to share with me this trick!)


Or even better, buy the book and read it and you have enough keywords for your content marketing.
Also, I have talked about more about keywords and how to select them in this video, so check it out.
3. Spread Themselves Too Much Across Too Many Content Channels
The third mistake marketers make when starting content marketing is just go on too many channels at the same time and then having a hard time keeping up.
The truth is, having multiple channels is a great strategy for many reasons, such as multiple lead and traffic sources, Good for SEO and to improve your customer experience.
But if your team is not large enough, then you just spread yourself too thin and you will be not able to manage it effectively and you will not drive any positive results for your marketing.
Therefore you must properly estimate your marketing resources so you are not aiming too high that will discourage your team or too low that you will not see any results.
So how can you fix it?
The first I can recommend to your small business is to start with a maximum of 3 basic channels and get them right. Those are one social media channel, email marketing, and blogging. Those channels are already proven to drive high-quality leads.
Therefore, it is great to start with them, but also it depends on your business, industry and how large is your marketing team, is it just you as a business owner or 1 marketing member?
But you can also hire freelancers from Fiverr or UpWork to help you with social media or email marketing.
With blogging, I would recommend you learn how to write blog posts as you are the subject matter experts or you can find freelancers within your industry, but generally speaking, if you want good quality blogs, then you need to spend more money on this.
Because finding a good and creative writer for your niche is quite difficult because most of them are writing already for themselves or are taken by some else who is paying very well for their services.
Related:
4. Not Producing Content for Target Audience & Buyer Personas
The fourth mistake marketers make when starting content marketing is not producing content for their target audience & buyer personas.
This one is a big one. You need to know that whenever you are producing content it is for the people who want and can buy your products or services, and not for yourself.
This will highly help you with prequalifying your leads and reducing your time to qualify them yourself.
Therefore, if you are starting your content marketing you need to know who is the target audience and buyer personas. Because it will lead you to produce your content for them and around their interest. This leads to a higher conversion rate, speeding up the sales cycle, and reduce cost per acquisition.
So how can you produce your content marketing for target audience & buyer Personas?
First, you need to create your target audience and buyer personas. The easiest way to do that is to look at your current best customers and find similarities within demographics and firmographics such as age, location, gender, job title, a certain position, hobbies, etc.
Then create your personas, which is basically a fake ideal customer, based on the information from the target audience.
To give you an example, let's use the targeted keyword examples from previous, which are Exotic Coffee and Business Finance so:
Mr. Peter, is 30 years old, working as a finance manager with long hours and very often working overtime. Morning Special Coffee is the ritual he can't give up staying productive througho