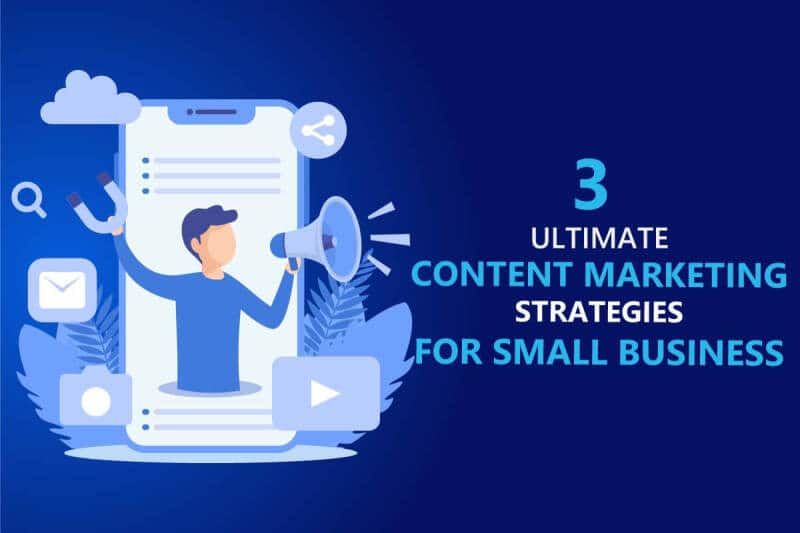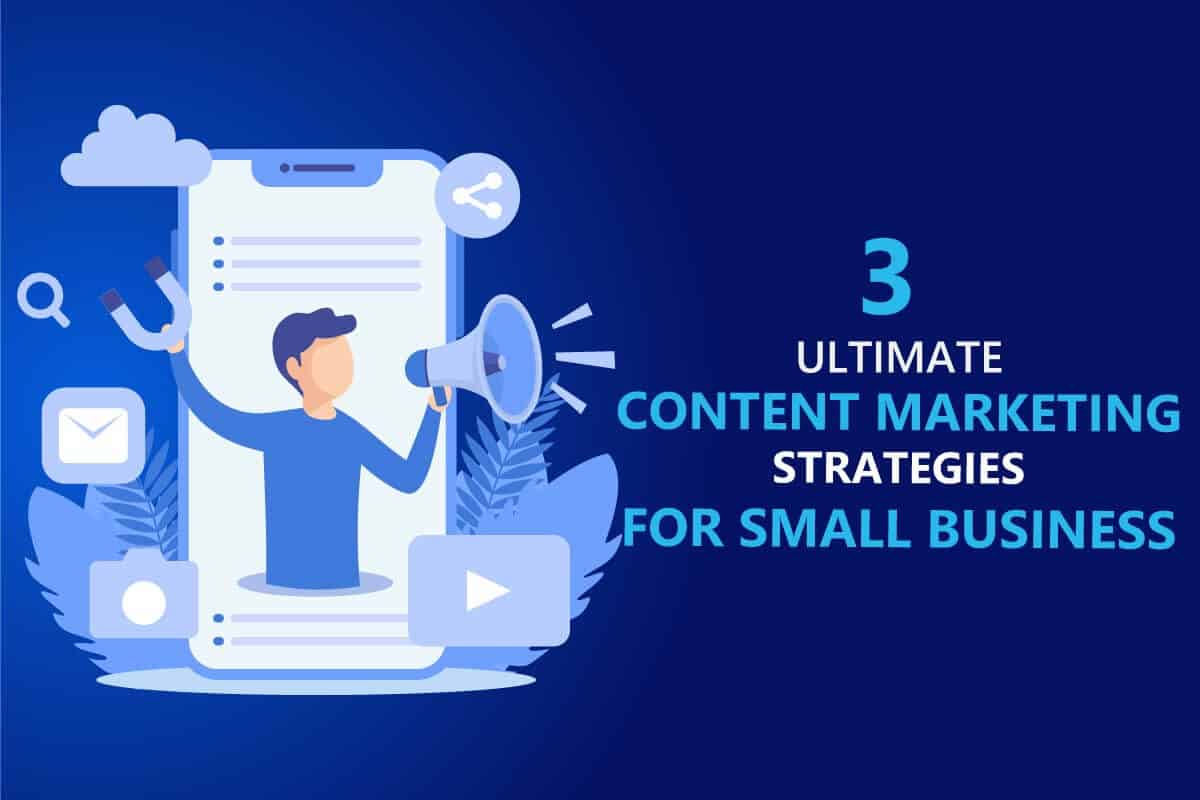 In this article, I will explain the 3 most important content marketing strategies for small business to start step-by-step in 2020 to generate more website traffic, more leads, and more customers for your small business.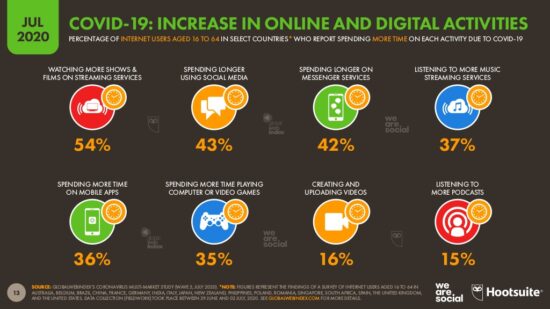 Some marketers say, that content marketing is the only digital marketing strategy that left and some marketers say that content marketing is the biggest opportunity for any business whether a small business or large business, content marketing can and will create more opportunities for your small business.
Therefore, many small business owners start looking into content marketing strategies and how to bring more website traffic, leads, and customers for their business.
And luckily it is not difficult if you learn and start with fundamentals of content marketing strategies for small business.
And that is my aim in this article because I am going to explain to you step-by-step the 3 ultimate content marketing strategies for small business to start in 2020.
So let's start with the first on our list of content marketing strategies for small business in 2020.
#1 – Blogging for Your Business
The first on our list of content marketing strategies for small business is blogging for your business.
Blogging has gained huge popularity among businesses of all sizes as it drives highly targeted website traffic for businesses without a huge investment. (Blogging benefits)
And Of course, large corporation outsourcing or have in house content marketing team that regularly publish new blog posts. But it does not mean you cannot get your piece of cake as well.
And actually, there is still a lot of room for small businesses to start blogging as it is estimated that there are almost 6 million searches on Google every day and 15% are new to Google.
Also blogging brings many benefits such as higher ranking for your website, more leads (up 3x times more than paid advertising), and more clients for your small business.
And it doesn't matter in what industry you are in, as there are always readers for your industry and actually the odder the better.
So, how can you start blogging for your small business?
First, you need to have a content marketing plan, please do not be the one who thinks can wink it and win it. Just don't do that please do that.
So for content marketing plan, I have created an entire video on how to create a content marketing plan for small business step-by-step, make sure to check it out here.
Alright once you finish your content marketing plan, then you need to start executing your content marketing. For this, I have also created an article about How to Write a Great SEO article to maximize your website traffic.
I am sorry it is not packed everything in this article, and you must go here and there, but then the article would be too long and I would repeat myself. So sorry about that.
Alright and lastly, you need to promote your articles, and if you do not have where that's okay, because our next two content marketing strategies for small business will help you with that.
Related Articles:
#2 – Email Marketing
Okay, the second on our list of content marketing strategies for small business is email marketing.
Many marketers thought that email marketing was dying before the COVID-19 situation, now half of them wish they would start, and the other half is extremely grateful for email marketing.
For some reason, people had more time to read emails and purchase more during MCO, so it was a great strategy and still, it is. For example, one of my clients just started email marketing a few months ago and already driving leads and clients from it. And we are talking about ERP systems that cost between $50,000 to $1,000,000 or even more.
So, email marketing is not just for small and cheap products, but I believe everybody can sell their products and services with the right technique.
Therefore content marketing strategies for a small business like email marketing is extremely effective to start driving leads with digital marketing without huge investment such as PPC.
So how can you start your email marketing?
In the first step, you need to start collecting email addresses, that's why blogging is great because it helps a lot. Therefore, use forms and pop-ups on your blog post and ask your readers to subscribe. It is not the best to collect email addresses but it works and it is great to start with and later on move to things like content upgrades.
Btw you can check out this video, where I talk more about content upgrades.
In the second step, you need to have an email marketing automation software where you can collect email addresses and later on created automated emails. Trust me it helps a lot and saves a ton of time.
My recommendation for email marketing automation for small businesses is GetResponse, Moosend, or HubSpot.
Alright and the third step you need to create a welcome email and email marketing onboarding sequence. That are 3-5 emails in a roll for your new subscribers to help them go around your blog and website
It is fairly simple to do, you can check out this video to learn more about onboarding sequence and more about email marketing. "5 Best Lead Nurturing Practices for Email Marketing"
Related Articles:
#3 – Choose one Social Media
And the third on our list of content marketing strategies for small businesses is to choose one social media.
Social media is great to bring more leads, increase brand awareness, and influence your potential buyers to start the initial research about your products and services.
And social media helps you because your potential clients using social media to research your products and services.
Also, according to HubSpot, 75% of B2B buyers use social media to support their purchase decision.
So, all of this enhances the omnichannel experience of your brand and massively increases your brand awareness and it can drive you more leads. Because marketers can see results from social media in just 6 hours a week.
First, you need to decide what social media are the best for your small business based on your target audience and the type of content you want to publish.
Is it videos, pictures, posts, or whatever it is, you must first decide which kind of content you want to produce. For example, if you are a cake bakery or coffee shop then you might consider more visual social media such as Instagram. But again, it depends on your type of industry.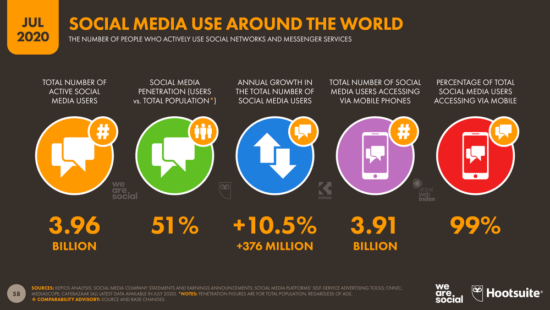 Just look around at your competitors and you will see which one is the best for your business.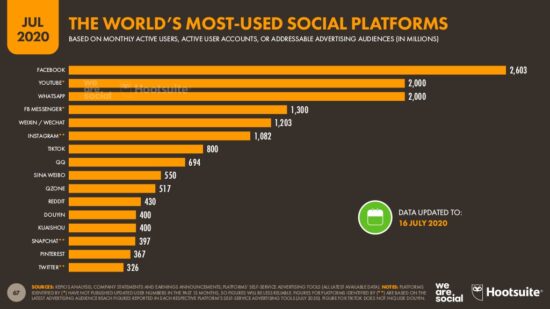 Second, you must get equipment, again, it depends on what you choose, if you want to produce videos on YouTube, you might want to get some microphone, camera, and lights to bring your quality at a more professional level which I strongly recommend.
And the last what you need is content marketing tools, which tremendously helps with your social media results. For example, for LinkedIn I am using a scheduler, so once a week I spend 15-20 minutes scheduling all my posts and I am good. Then just reply to comments and give some likes.
And to make it easy for you, I have put links on the bottom for my favorite tools for YouTube, Instagram, LinkedIn, Email and Blog you must use to get the best ROI from your content marketing so check it out.
Related Articles
Conclusion
Content marketing strategies for small business are extremely helpful to grow your business with a small investment, therefore small businesses must move to the digital marketing space and start producing content for their target audience.
So, content marketing strategies for small business can and will bring bigger website traffic, attract more leads, and bring more customers to your business.
That is why it is important to start your content marketing journey now, so you can start benefiting sooner.
Because you must remember, to start having positive results from your content marketing you must produce consistent content and be patient because it might take 6 months to a year to start to bring some results.
My Recommended Tools:
Blogging
Email Marketing
YouTube
LinkedIn
Instagram
Related Articles:
Disclaimer:
Some pictures are coming from Freepik and some of my links are affiliate links, which means if you purchase something, I might get some small commission as a reward for reference. Of course, I am actively using all these services and products and I only affiliate products or service I have full trust in their quality!