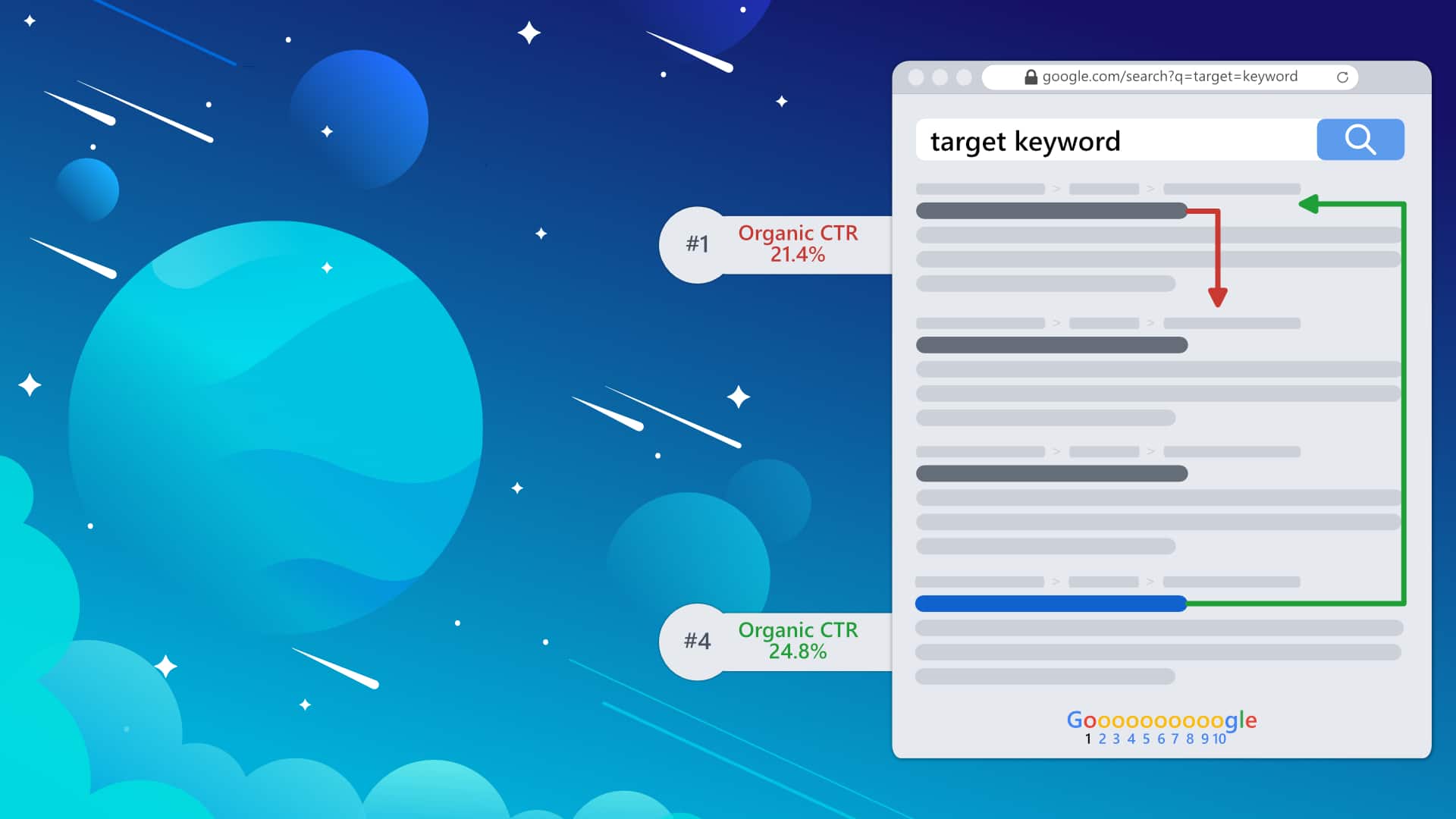 CTR Manipulation in SEO can be done in two ways, the one way is often fast and very effective, but also short-lived as it is against Google quality guidelines. The second CTR manipulation way is the right way to improve your CTR, get more clicks to your website, and increase your ranking position.
And in this article, I am going to explain both ways, how it works and how to manipulate CTR the right way without being penalized by Google but actually being rewarded using the right CTR manipulation techniques and best practices:
What is Click-Through Rate (CTR)?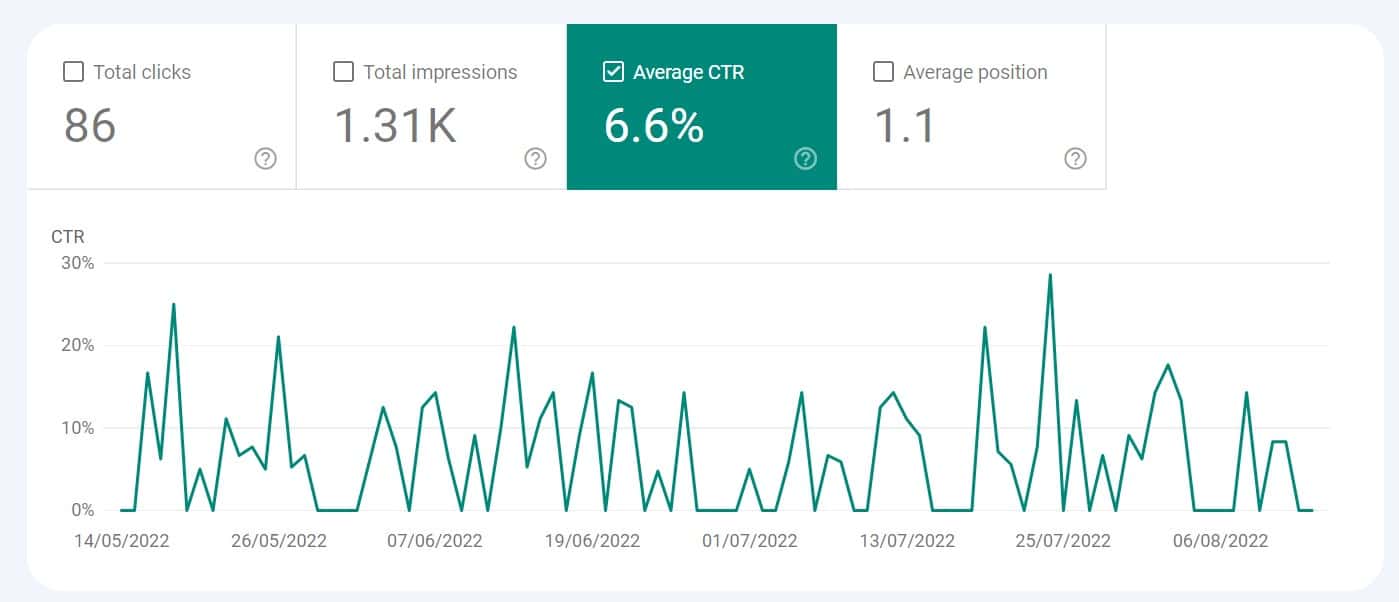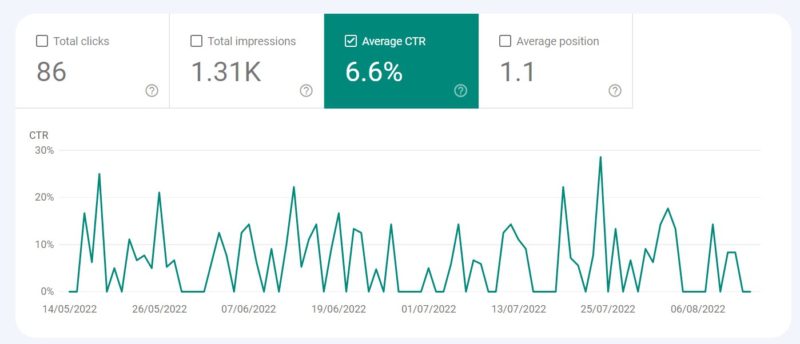 Click-Through Rate (CTR) is a ratio calculated based on impressions, which is a metric that represents how many times your search results or ads have been seen by people, and how many of those people that saw your search results or ads click on them. Therefore, CTR is one of the user signals used by search engines to better understand how relevant the ads or search results are to the searcher query.
Here you can see the CTR formula: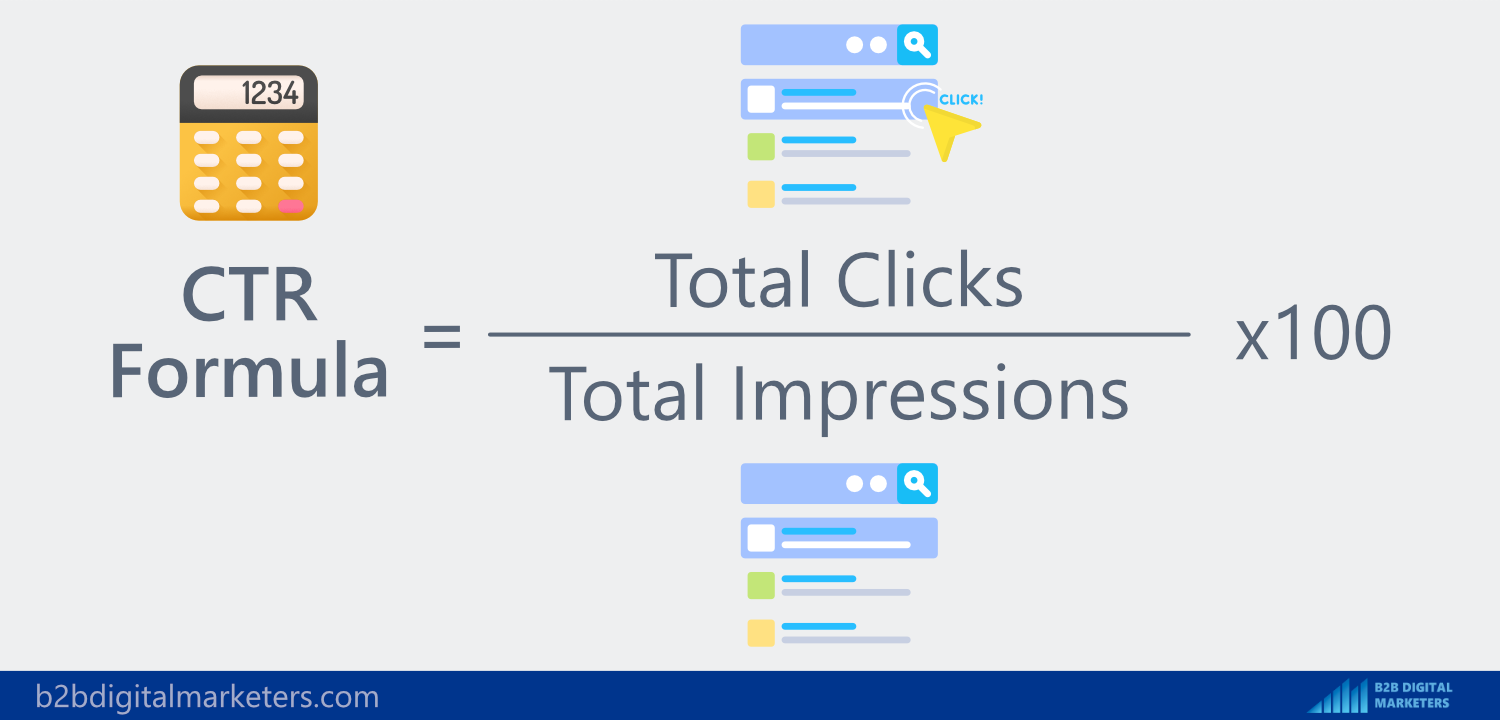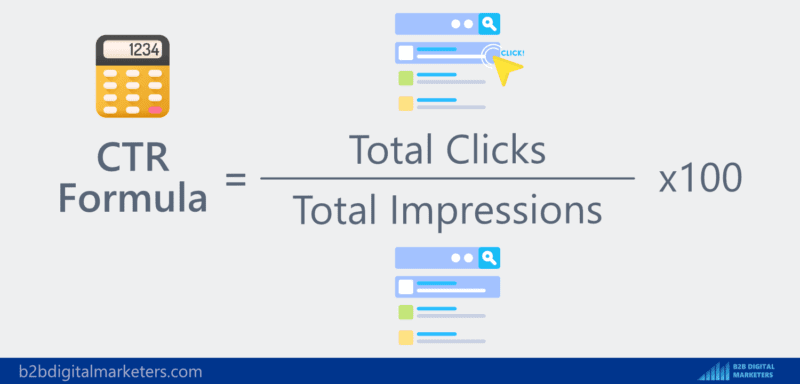 In an organic setting, If the CTR is lower in search results, it means people were finding it less relevant to what they are looking for. Thus, Google did not deliver the right results and will reshuffle it. However, if the CTR is higher, then the search results are relevant to the search query.
Let's give you an example of an organic CTR from the Google Search Console:
In Google Search Console you can see that one of your pages has 1,000 impressions. This means the page has appeared 1,000 times in the search results in the given period.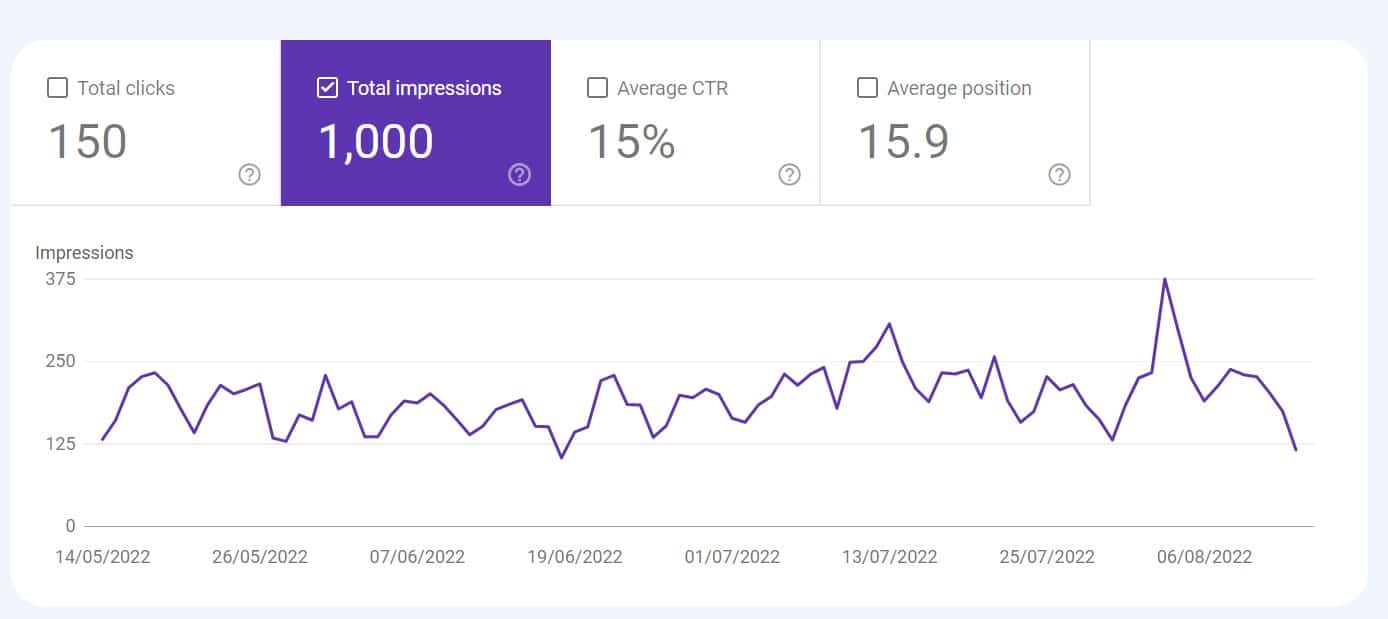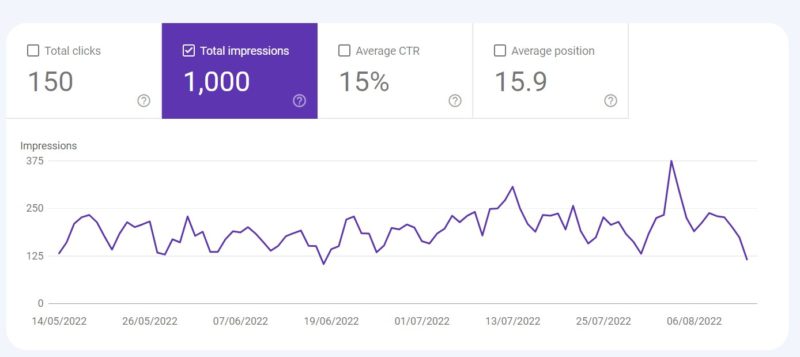 Now, this can be for many different keywords, as according to research, your page can appear for hundreds or even thousands of different keywords, each generating a different number of impressions.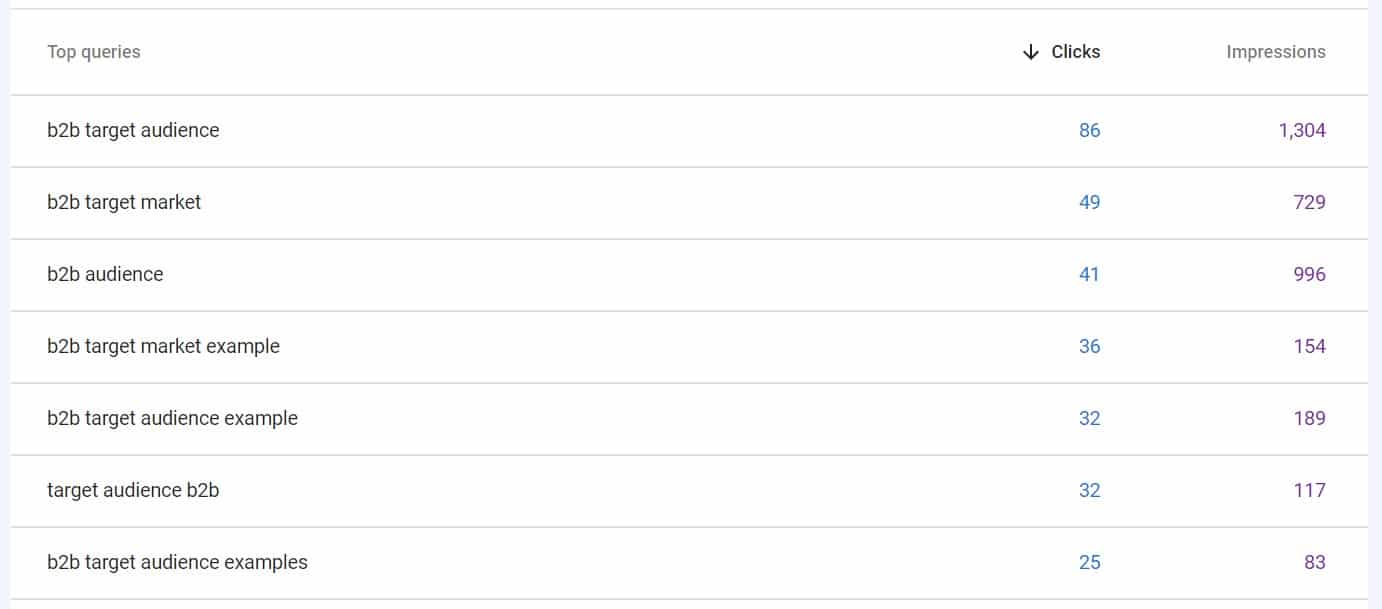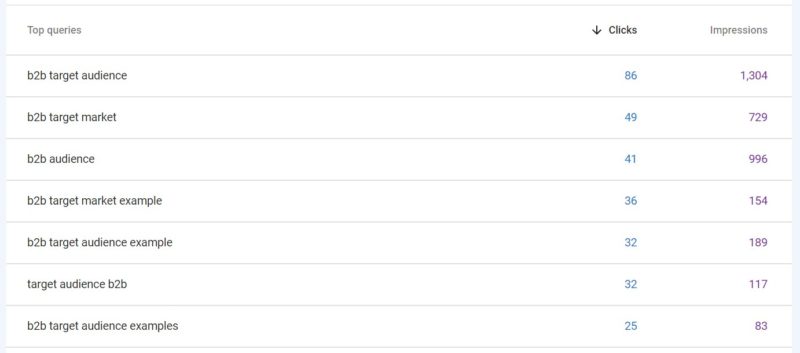 Also, unlike in advertisements where impressions are calculated every time the ads are visible on the screen, in organic search results impressions are calculated every time your page appears for the search query regardless of if somebody sees your page in SERPs or not. So if you rank on the 8th page of Google for certain search queries and nobody went that far to see your page, it is still calculated as an impression.
So, from the 1,000 impressions, 150 people clicked on your search results.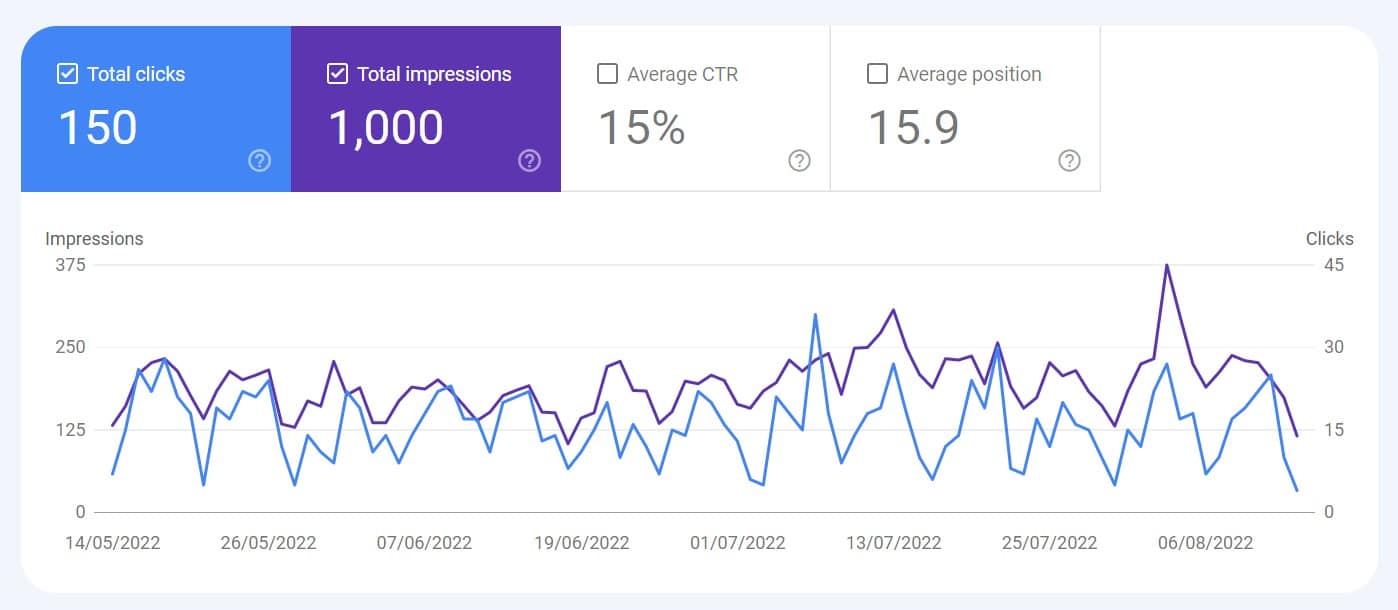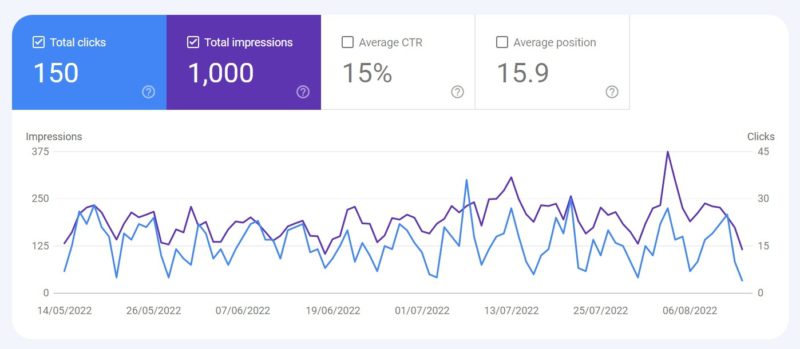 So based on this, you can use the CTR formula: Total Clicks / Total Impressions * 100 = CTR %, we can calculate 150/1,000*100=15% CTR. So, we know this page has an organic CTR of 15%.
What is a Good Organic Click-Through Rate?
Good organic click-through rate can largely vary based on the ranking position and the SERP features that appear for the query. According to the research Databox, a "good" organic CTR for a website ranges between 3-5% and anything above could be considered a great organic CTR.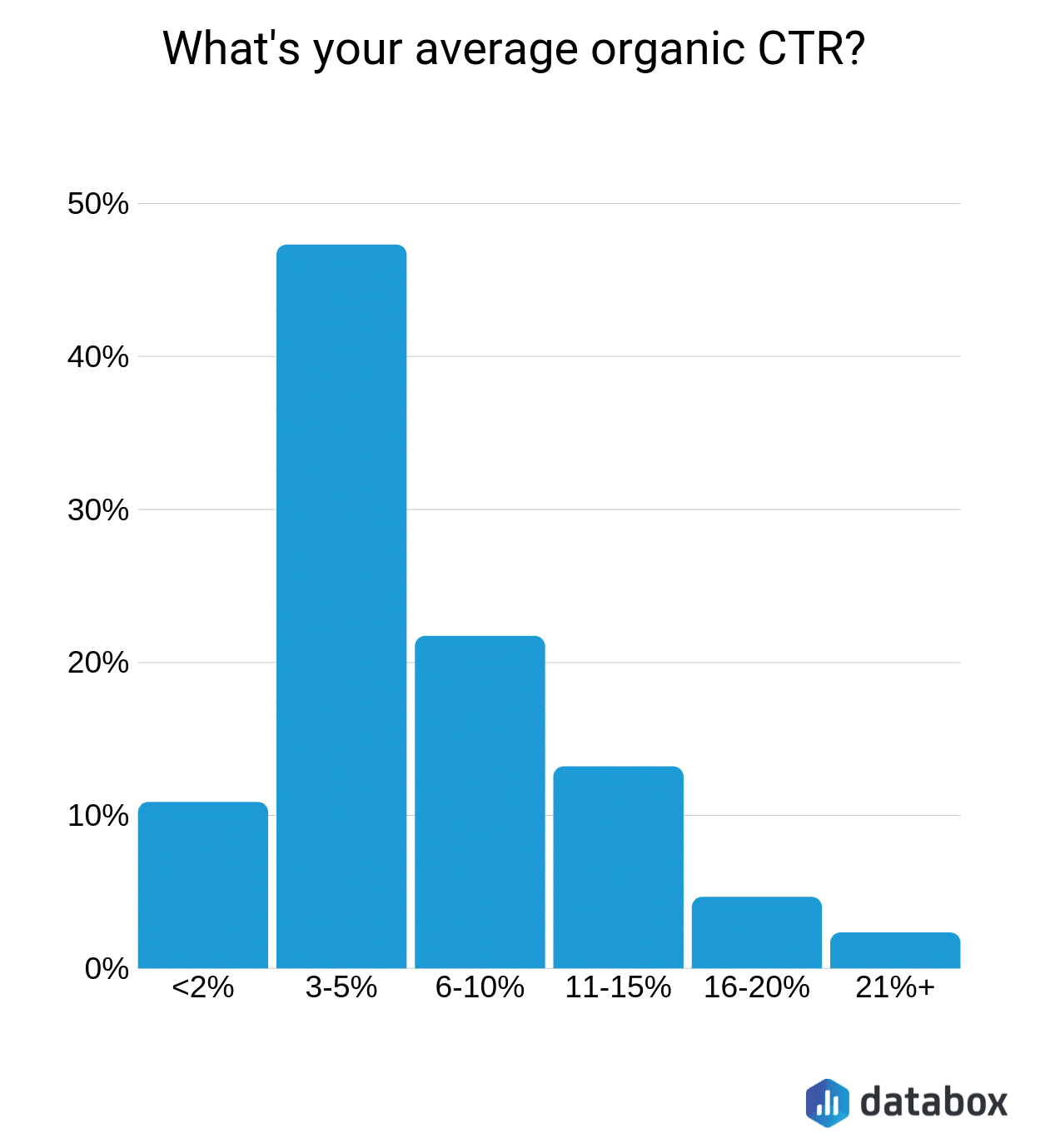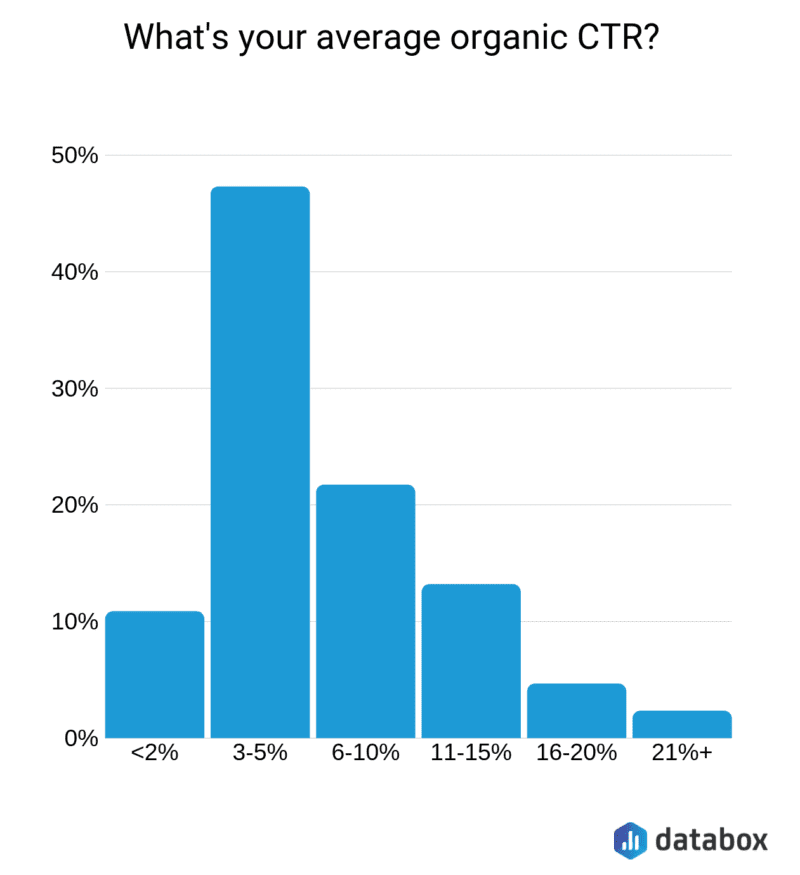 While in terms of organic CTR per ranking position a good click-through rate for the #1 result in Google's organic search results is CTR of 27.6% according to Backlinko.