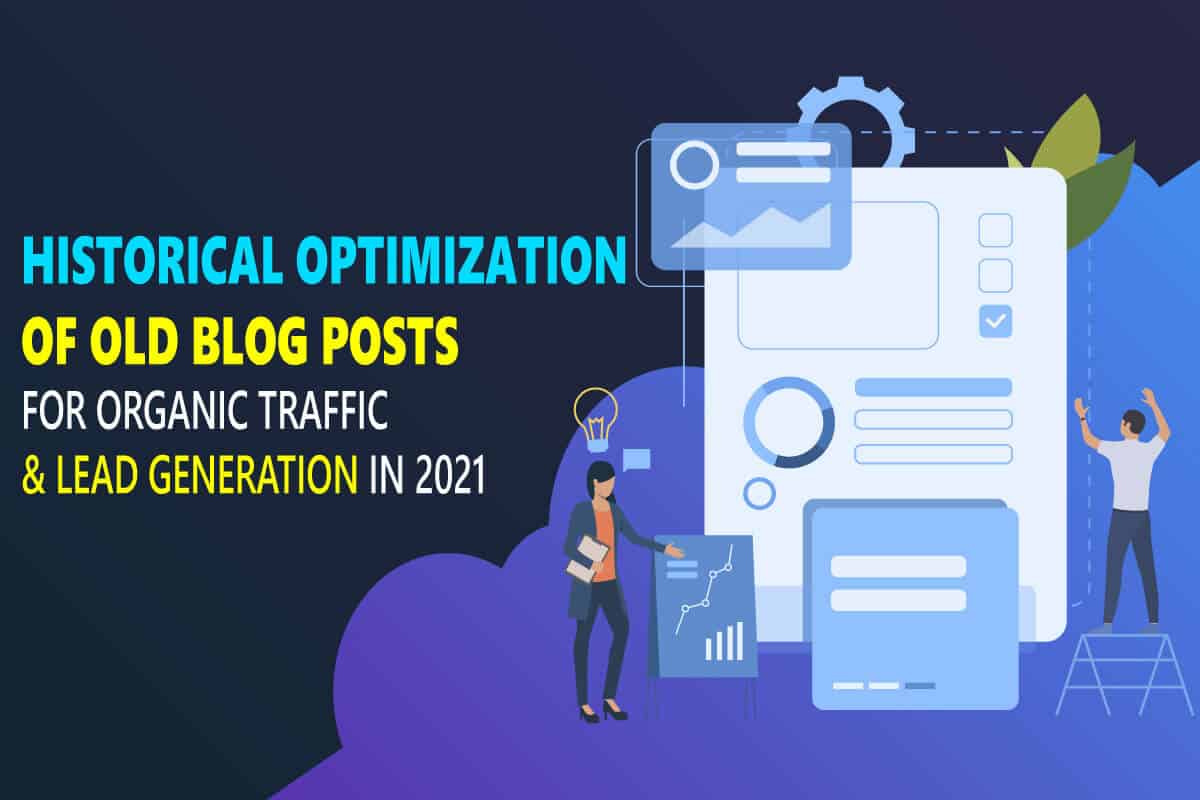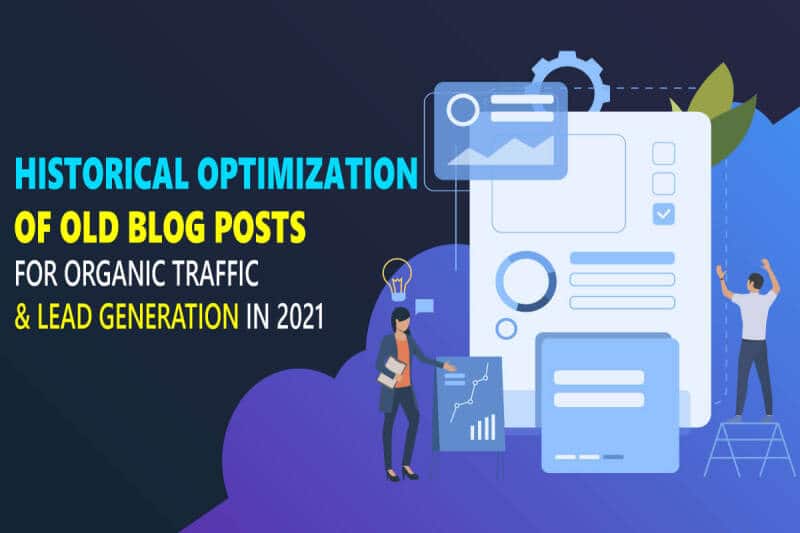 In this article, I am going to show you exactly step-by-step how you can start with historical optimization of your old blog posts and old pages to double your organic traffic and leads for your business.
Historical Optimization of old blog posts is one of the most efficient strategies marketers can use to drive high organic traffic and leads for their business. 51% of companies say updating old content has proven the most efficient tactic implemented. (SEMrush 2019)
This simple yet powerful strategy can increase your article's lifespan and fill up your content marketing calendar.
But Historical Optimization strategy is overlooked by many marketers and unfortunately, only 38% of bloggers are updating older articles.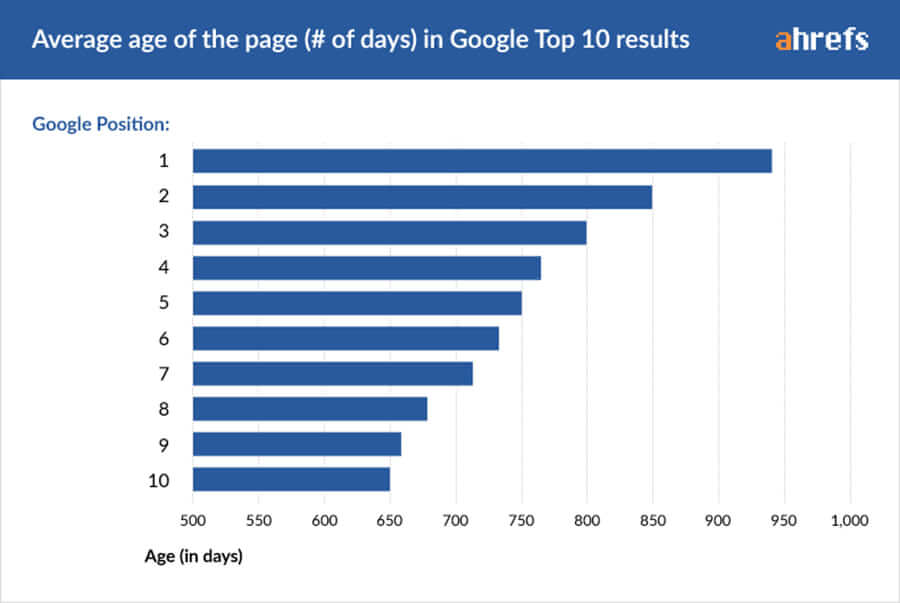 (source)
But to get on top of the Google Search results you must start updating your old content to keep it fresh and up to date. Because according to Ahrefs research, the average Top10 ranking page is 2+ years old. And those that rank at position #1 are almost 3 years old (on average).
That means new articles rarely show up on the top of the page and if you want to have a chance you must start optimizing your old pages because nobody will visit outdated content on your website.
So without further due, let's get started with the historical optimization of your old articles.
Step #1 Find 1+ Year Old Blog Post Used to Perform Well
The first step how to start with the Historical Optimization of your blog posts you must analyze the blog posts that used to perform well on a search engine but not anymore.
And this is a relatively simple task to do that as if you were using Search Google Console since the beginning you have your website.
So, head inside your Google Search Console and go to Performance, and select Pages next to the Queries tab.


In this section, you can see all your indexed pages, how many impressions they are getting, their average position, CTR, what countries are visiting them the most, etc.
Now let's change the date so you can see data from a year back and decide which blog posts need historical optimization to increase ranking, organic traffic, and lead generation.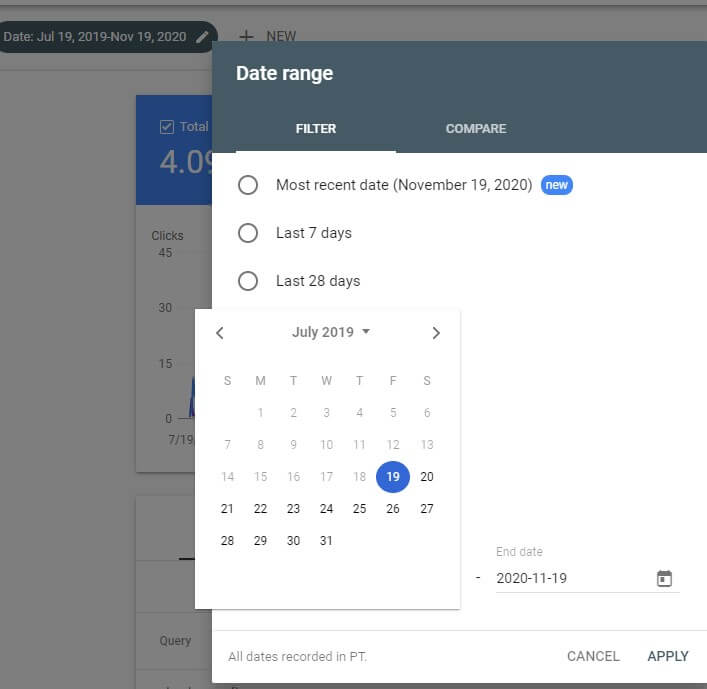 Alright, and once you have changed your data then simply check blog posts that have a lot of impressions one by one.
Here you are searching for blog posts that used to have a high ranking, with a lot of clicks and high impressions. Also, if you have historical data within your CRM or any other software, knowing what blog posts drove the greatest number of subscribers or leads will help you to make a better decision.
But I would not spend too long on this as there is a lot of work waiting for you, just take an hour or two to find the best 20 blog posts on your website that needs an update.
Step #2 Find Relevant Keywords the Blog Post Ranked but Are not Properly Mentioned
Alright, the second step after you have decided what blog post you want to start with historical optimization you have to find relevant keywords that your blog posts ranked for, but you did not mention them.
Again, you can go back to your Google Search Console profile and click on the selected blog posts which will show clicks, impressions, CTR, and average position only for the selected page.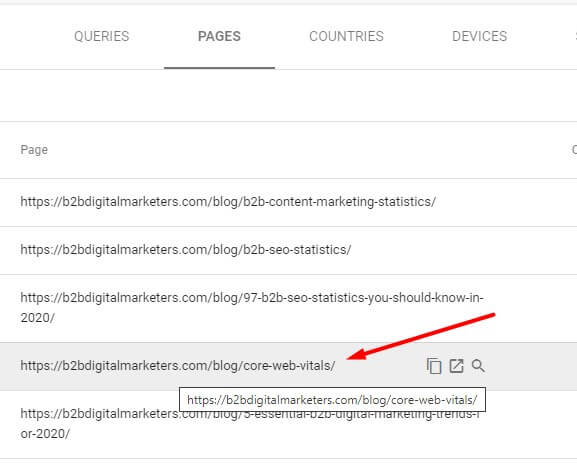 Once you have clicked on the page then you can see all the information to start with the historical optimization for your selected old blog content.
Here I want you to click on the queries to see all the keywords your old blog post was and is ranking for and also sort the keywords by the highest number of impressions by clicking on impressions.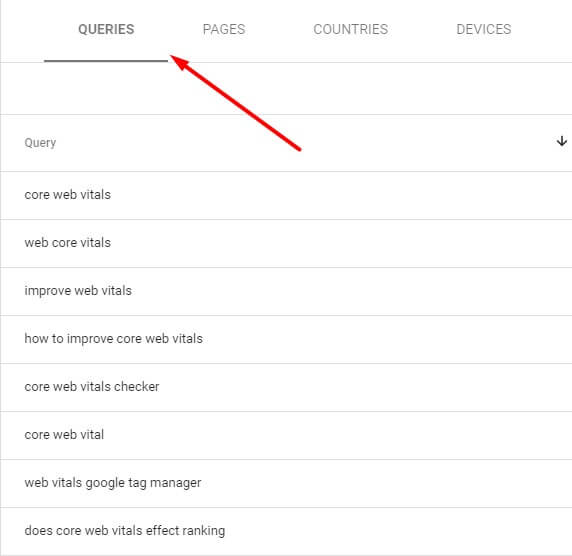 Also do not forget to include display all four statistics:
Total of Clicks
Total Impressions
Average CTR
Average Position
So, you can get an accurate picture of how the keyword is performing. I would start with keywords that got a lot of impressions but not a lot of clicks. You can see it as those keywords have a low CTR percentage.
Okay once you start searching for the keywords within your Google Search Console I also want you to open the old article that you want to optimize and use the search bar to search keywords within your blog content. You can just click CTRL + F or Command F on Mac and the search bar will pop up on the top right corner.
And now we will search for keywords that your old blog post was ranking for, but you have not covered it or even properly mention it within the article.
Just go one by one and if you feel like the particular keyword was mentioned more than enough I would say at least 2-3 times should be enough, then go to the next one.
Here you are searching for 1-2 keywords that your old blog posts are getting quite a lot of impressions and also have the potential to expand your old blog articles as another topic and add extra value and information that you have not included previously.
In my example, I have found two keywords " how to measure core web vitals " and "core web vital tools" that I have not used within my article but are excellent for to be included.


And like this, you will find related topics that are not included within our old blog content and you can expand on the blog post.
Step #3 Add New Section with the New Relevant Keywords
The next third step to do historical optimization of old blog content is to include your newly found keywords/topics within your article.
This is relatively simple, just open your word or any document pro