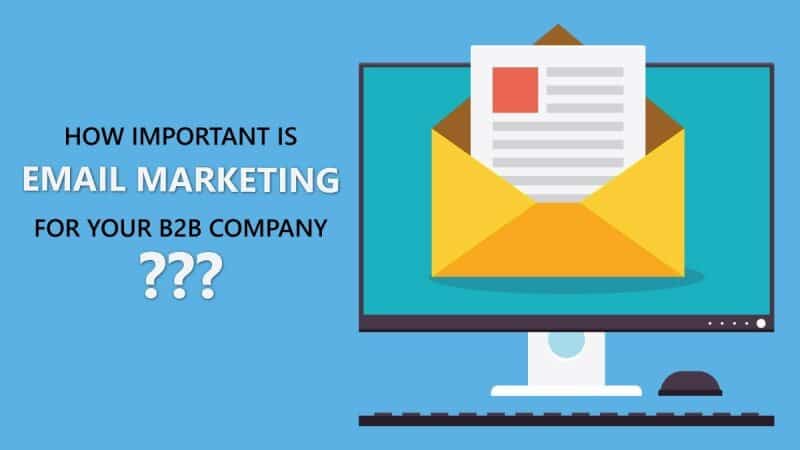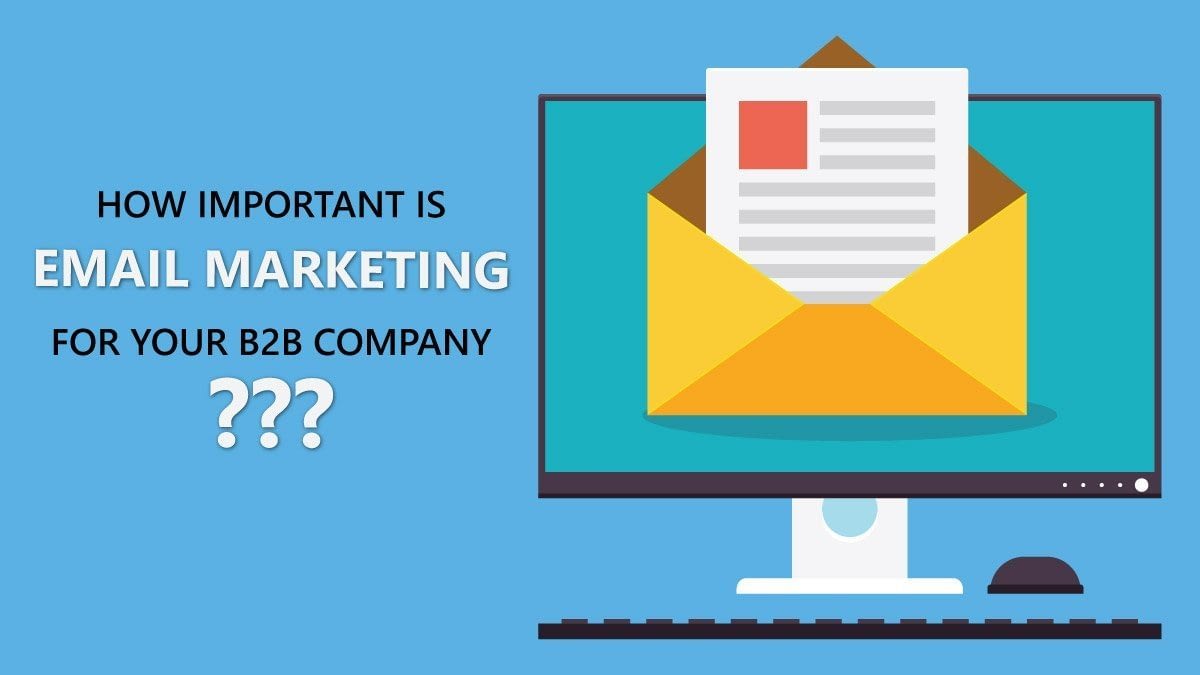 Is email marketing dead, is there anybody actually reading emails or is it just full of junk? Many marketers are asking these questions to determine whether they still should use email marketing
But the truth is that Email marketing for b2b is still definitely very important as it is one of the top b2b marketing strategies out there with approximately 4400% ROI investment on average. It also gives you benefits like a shorter sales and conversion cycle, stronger leads, and consistent lead generation. Definitely still one of the basic and important b2b marketing tactics. But chatbots start replacing it.
B2B marketing still works for companies and with b2b marketing personalization, you can create powerful lead generation to consistently drive new leads to your business. Also, learn more in my article b2b marketing personalization about personalization
What is Actually B2B Email Marketing?
Generally, the email marketing campaign is an act of sending promotional messages through email platforms whether about products, events, news, or anything else what the company wants to share, usually within segmented people based on their interest, behavior, demographics, or other similarities to the selected group. But any sort of communication with a prospect is email marketing.
Also, you should remember that every email is under strict law requirements and you need to make sure you keep the laws to avoid being sued.
The laws are depending on where you are sending the email,
whether it is in the EU, America, Asia, or all of them, you need to make sure you
keep all the legal requirements like for example
Unsubscribe option in each of your emails needs to be included.
Location of your business also needs to be included within emails
Clear headlines and subjects misleading, and false headlines are against to law too.
There are many other laws you are required to keep, but that depends on where you are located and who are the recipients.
Email isn't dead. It's one of the few marketing channels we can use to build an authentic connection with the humans that keep our businesses alive.

Hubspot.com
B2B Email Marketing Statistics Why It is Still Important
As I already mentioned, b2b email marketing is still widely used around b2b industries and it doesn't seem to go anywhere any time soon.
Collecting email addresses helps you also to distribute content and create lead nurturing for your buyers. Because remember that not everybody is ready to buy now, and you do not want to lose them.
That's why email marketing is powerful as it gives you a great, no pushy way to stay in contact with your prospects until they are ready to buy.
B2B Email Marketing Statistics
How to Use Email Marketing in B2B Effectively? [5 Tips]
Using email marketing within your b2b marketing is not difficult
and there are essential tips and tricks you should keep when you are creating your
email marketing campaigns.
But there are many other strategies you can use and you should try which works for you and which don't, there are many factors that influence the results, but I will share with you the most basics b2b email marketing tactics.
But remember that your industry plays a big role in how you set up your email marketing campaigns but let me share with you my top 5 tips for b2b email marketing campaigns.
5 B2B Email Marketing Campaign Tips
Personalize
Mobile Friendly
Segmentation
Automate
Analyze Data
1. Personalize is about to build a relationship with your target audience and strengthen the trust between you and your prospects. With tactics like using their names and specially tailored content to their interests, you will increase your engagement and CTR.
2. Mobile-Friendly as you could see in statistics 35% of professionals checking their emails on the phone and with improving digital technologies and cloud systems, the number is expected to rise even higher. So, make sure that your emails are mobile-friendly, and everybody can read it because people do not click on "if you are not able to see this email click on this link" that's just a dead end.
3. Segmentation is essential for your b2b marketing as you are able to create tailored messages to each of your groups depending on their interest, behavior, role, and other aspects you find important to segmented. This improves your ROI by 760% so make sure to use it.
4. Automate your email marketing like drip marketing and lead nurturing as it is easy to use with many email automation services out here, which you can buy quite cheaply. Thanks to that you can automate a ton of your work and focus on what is important.
5. Analyze your data is crucial as you need to know what emails doing best and why. With other tactics a/b testing you can determine whether your email campaigns are working and what should be improved. So, always make sure you analyze your results.
Of course, there are many other tactics you can use within your b2b email marketing and those I have provided are just basic, but a solid foundation to start if you have not or you are missing some within your email marketing.
Look at the video and learn more about email marketing as I
believe it is relative to B2B as well.
How to Increase B2B Email Marketing List [Infographic]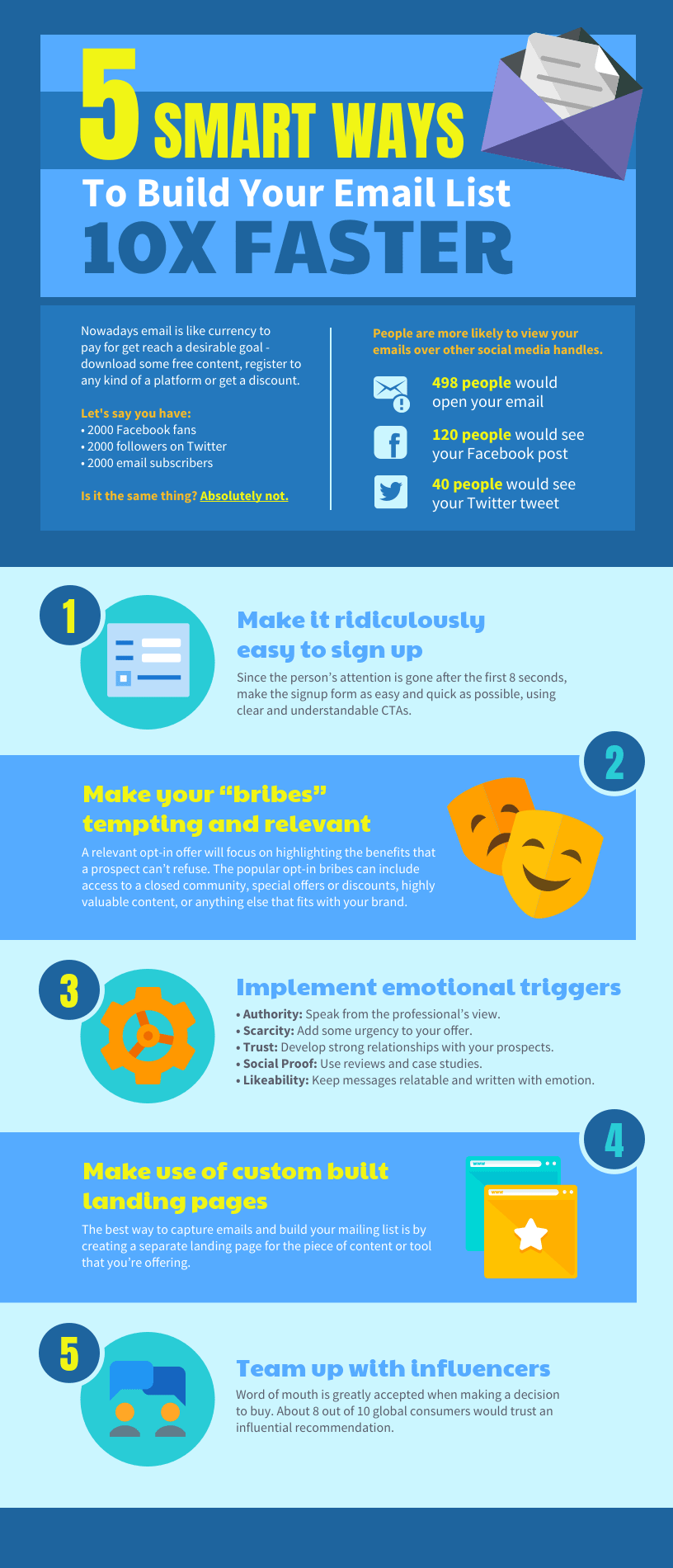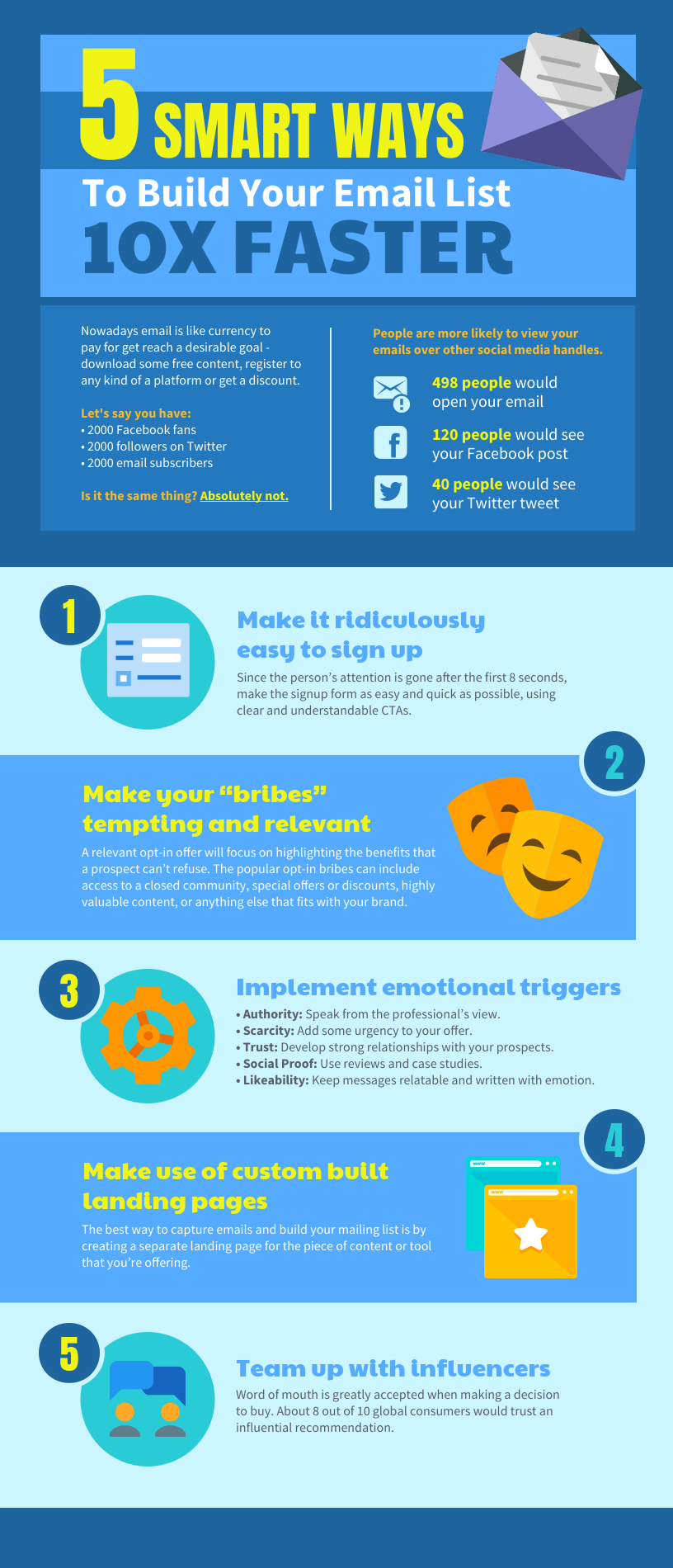 Summary of How Important is B2B Email Marketing
Email marketing is still a very effective way of how to connect and keep your prospects. It doesn't require that many resources and it is a great way how to improve your marketing within a relatively short period of time.
So, yes b2b email marketing is still very important and you
should definitely start it as soon as possible, at least collect emails.
But remember to keep all the laws as you do not want to be suited by companies especially by the larger than you.
Resources: