In this article, you are going to learn where and how to add keywords in WordPress in a step-by-step process so that even if you are an absolute beginner and non-SEO guy you will be able to fully optimize your pages and blog posts for SEO.
You will learn the best practices for SEO such as, where Google is searching for keywords to better understand your content in order to properly index it, how exactly to add keywords in WordPress quickly and easily, and even how this will improve your ranking.
So, without further due, let's get started.
Why Adding Keywords in WordPress Is Important in SEO?
Keywords are important in SEO because they give you a clue about what users are looking for on the internet, whether it is for informational, commercial, or navigational purposes. Based on this you can target users that could be interested in your products or services and navigate them to your website by providing valuable and relevant content.
And keywords are still very much the cornerstone of your website search engine optimization and every time you are creating content on your website that you want to be found on search engine result pages (SERPs) you will need to use keywords as well as other SEO techniques to rank the content.
And there are more reasons why keywords are important in SEO and here are the four most important ones:
1. Google Uses Keywords to Better Rank Content
The first reason keywords are still important is that Google uses keywords to rank your content better.
Google's sophisticated algorithm is using hundreds maybe even thousands of signals and ranking factors to determine which page will rank for a certain keyword and what will be the ranking position in the search.
It uses technologies such as Natural Language Processing, Multitask Unified Model, PageRank, Neural Matching, and much more.
And what all these fancy technologies do is basically look at your text, images, and videos on the page, including looking at the keywords you are using so they can serve your content accordingly.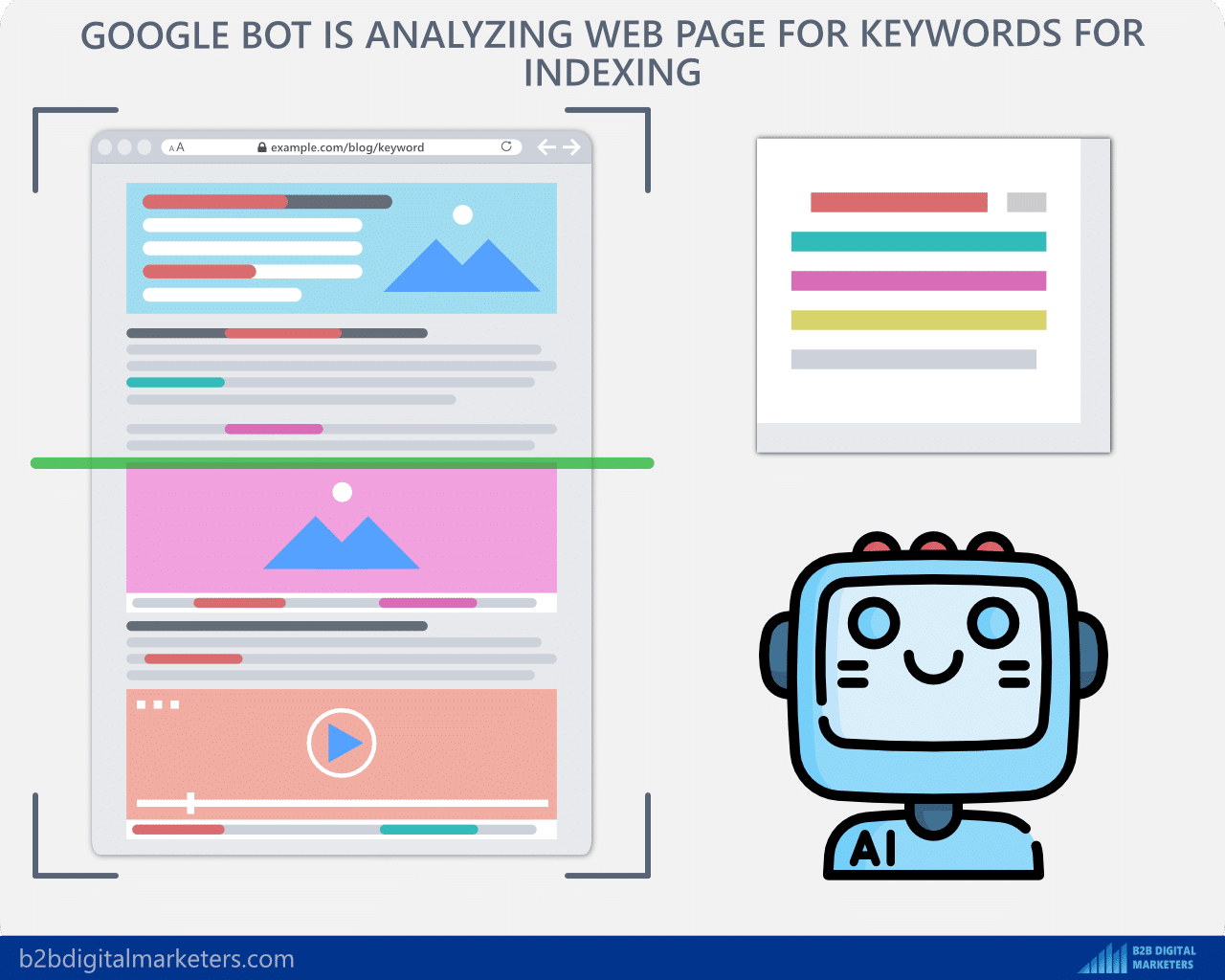 All this allows Google to serve accurate search results even for the most unique and weird queries we have at 4 clock morning.
2. Users Are using These Keywords to Visit Your Website
Another reason why keywords are important for SEO and why you should add them to your WordPress is because keywords are queries used by people with the intention to visit any website that matches their intent.
Basically, keywords give you a clue about what people are searching for and then create content in order to bring them to your website.
Therefore, by searching for keywords and targeting those SEO keywords you know exactly whether the keyword has the potential to bring any organic traffic or not, instead of blatantly writing about random topics and hoping it will somehow appear in the search.
3. Keywords Allow You to Drive Your Target Audience
The next reason why keywords are important is that they allow you to drive your B2C or B2B target audience to your website.
By targeting keywords your target audience is using to learn more about your products, services, or whatever your target audience might be searching for.
A great example of targeting their target audience with keywords is HubSpot.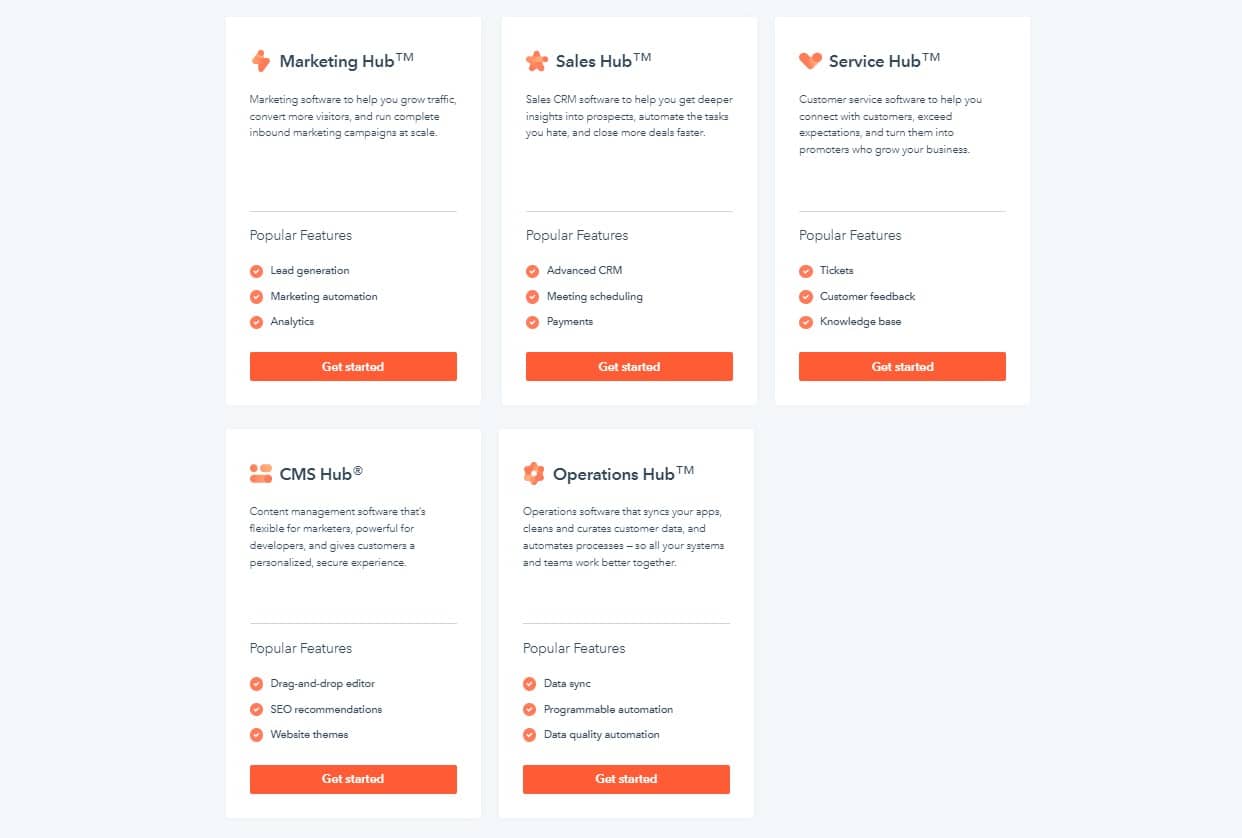 They are selling comprehensive CRM software and their target audience is people in the sales, marketing, and customer service departments.
So, apart from writing everything, there is to CRM, they also produce articles about sales, marketing, and customer service because that's what their target audience is looking for.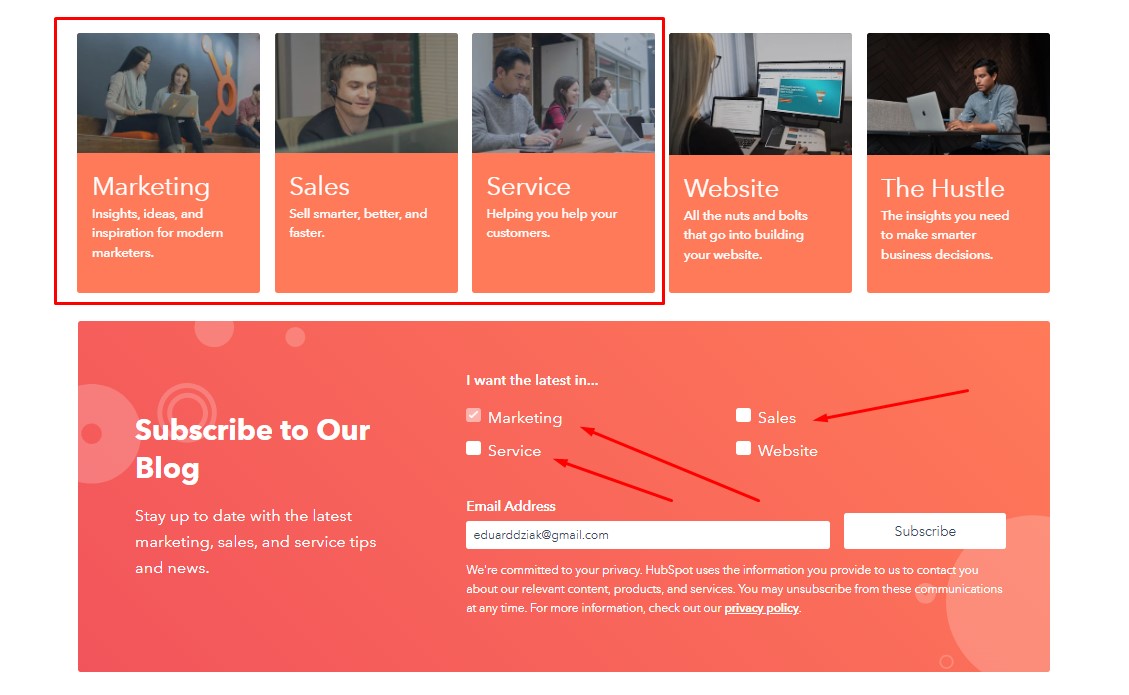 If you are in sales, you probably will be searching for sales articles to learn more, if you are in marketing, you will search for marketing articles and that same goes with customer service.
Therefore, by targeting keywords related to your niche and to your target audience's interest, you will be able to drive tons of organic traffic that matches your target audience and create massive brand awareness.
So, once they will start looking for your products or services, previous exposure to your brand could be the decisive element in choosing you, instead of your competitors.
So, it's no wonder HubSpot is bringing 10k leads every month.
4. Keywords Drive Profit to Company
And the last reason I want to mention why keywords are so important is that they will help you drive profit to your company.
As said, by targeting keywords, you will bring your target audience, but that doesn't mean you will only drive brand awareness with your SEO strategy.
Quite otherwise, keywords are excellent for driving high-quality leads, b2b sales leads, and customers for your business.
The reason why keywords are excellent for driving profits is that in every stage of the buyer journey there are keywords you can target to bring your personas to your website. Thus, with keywords, you can bring potential customers to all stages of the buyer journey.