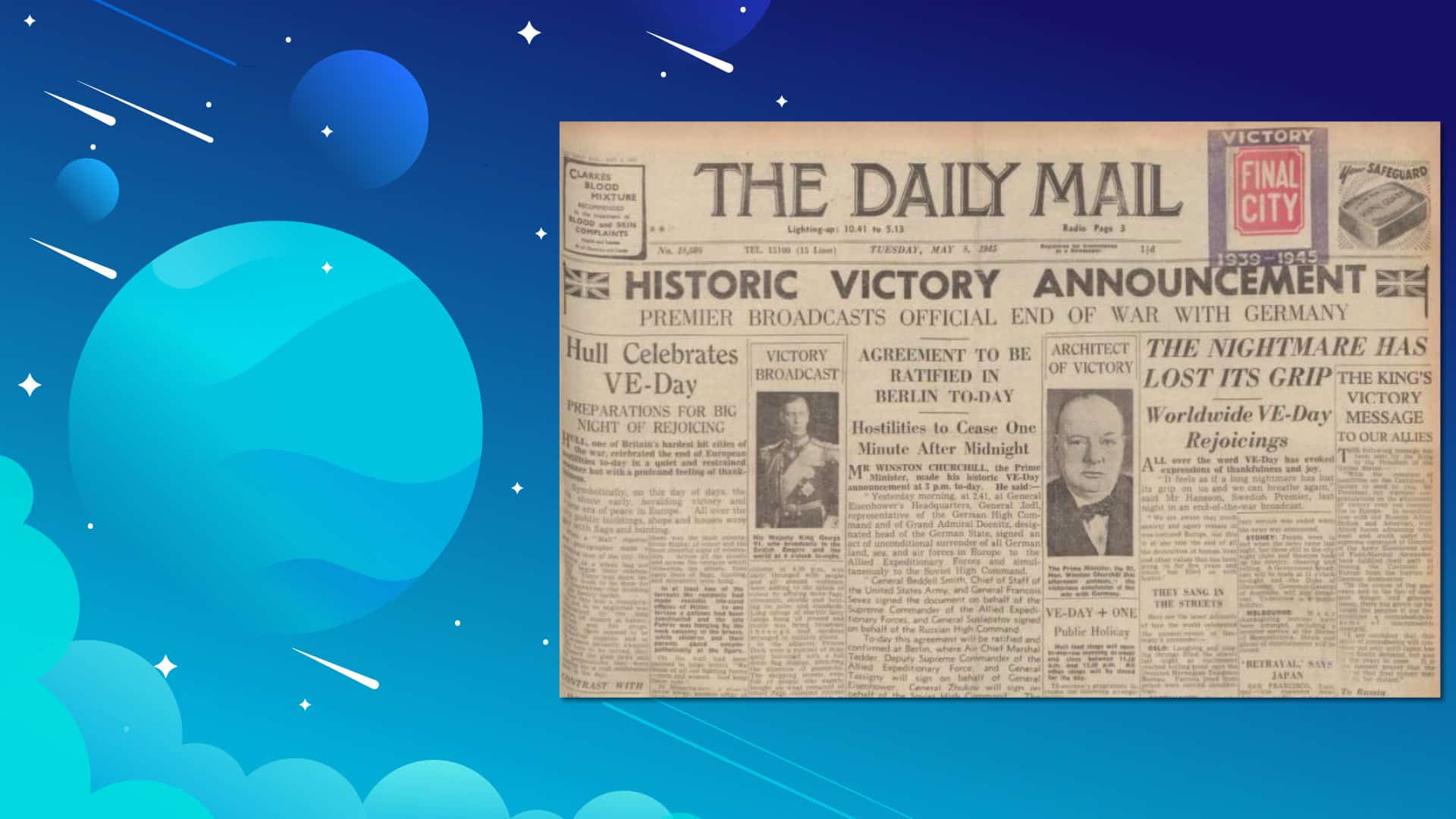 In this article, I am going to share with you the best practices, tips, and tricks to write SEO-friendly headlines for your blog posts, product pages, category pages, and any other pages that are intended to drive organic traffic from search engines.
Why Headlines are Important in SEO?
When it comes to headlines, people are not the only ones who read them to better understand your content and decide whether that's something they are looking for or not.
Headlines are important on-page SEO factor that you should not neglect in order to write SEO-friendly content and here are 4 main reasons why headlines are important in SEO:
1. Google Uses Them to Better Understand Your Content
As already said, people are not only ones that scan your headlines, but search engines as well.
In order for Google to better understand your content, they are scanning your website content, images videos, and headlines as well.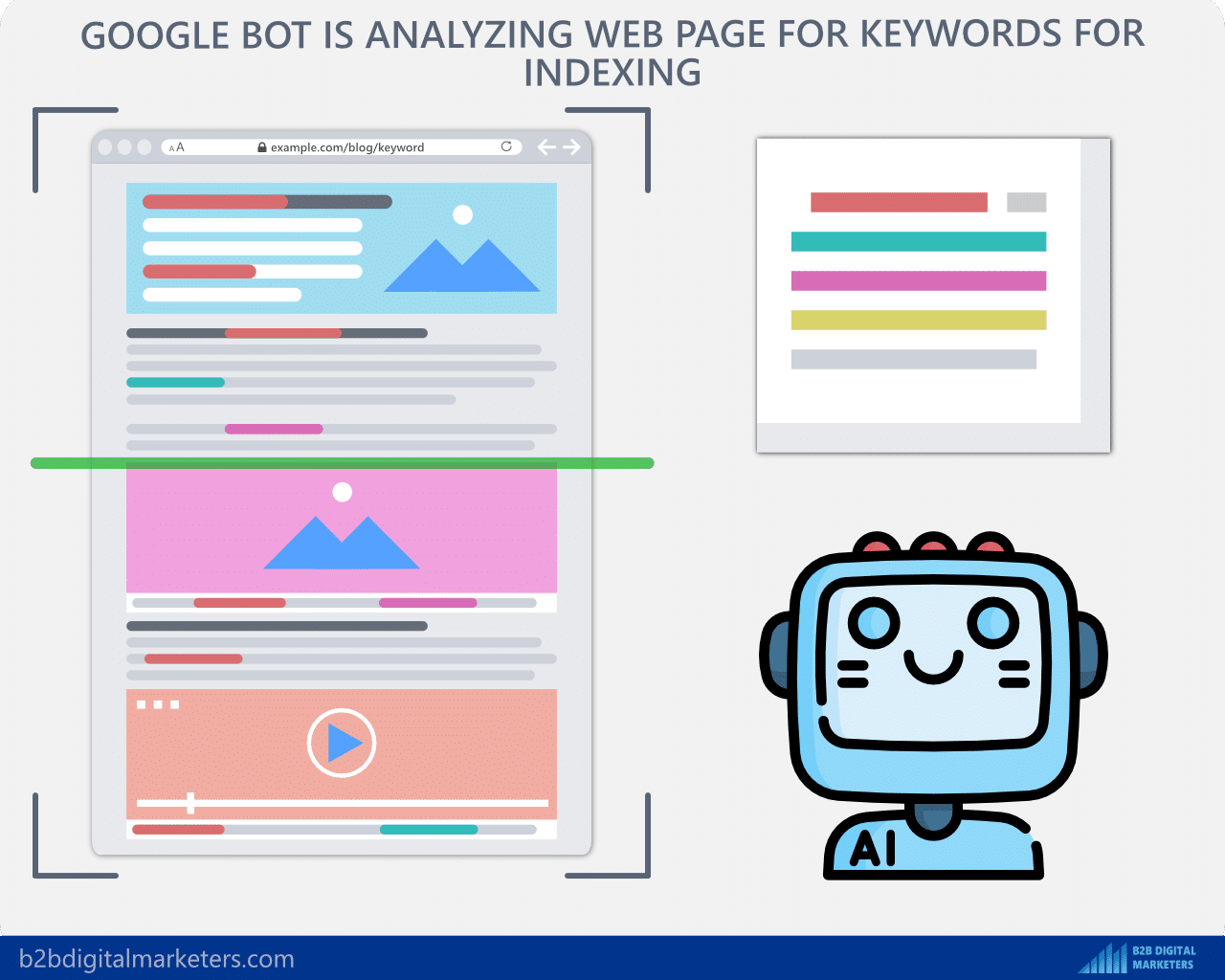 Therefore, by properly optimizing your headlines you not only help Google to better understand your content, but also improve your ranking for your primary keywords.
3. Good Headlines Lower Bounce Rate and Increase Time on Page
Another reason why headlines are important in SEO is good headlines lower bounce rates and increase time on the page.
Headlines are the most prominent part of your website and 8 out of 10 people read your headline while only 2 out of 10 people read the content.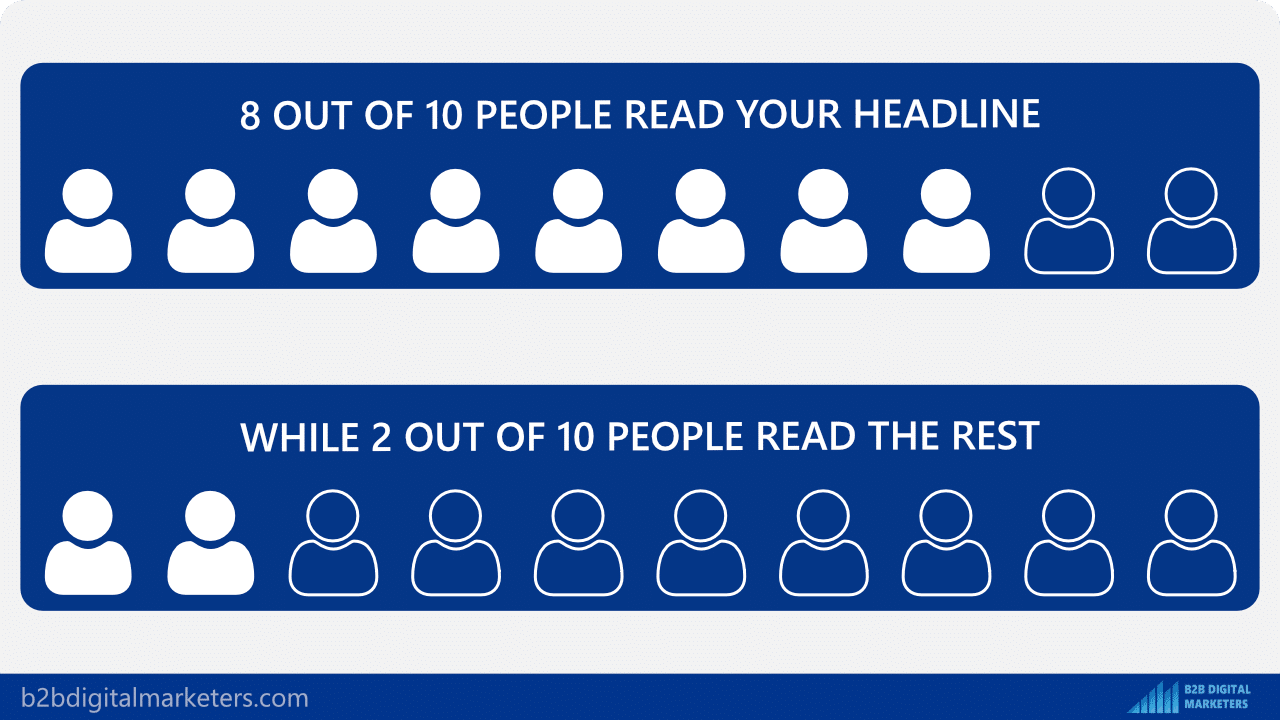 Therefore, by writing more relevant headlines to your target keyword and search intent, you will get more people to go through your content, thus spending more time on your website and less bouncing back to search for another web page.
And these are user experience metrics tracked by Google which are used when assessing your web pages for ranking and obviously the better user metrics you have, the better ranking you achieve.
4. They Provide Quick Answers
People skim, in fact around 20% of users have time to read your content, while the rest will skim through the content. This was true 20 years ago and now it's no different. (Source)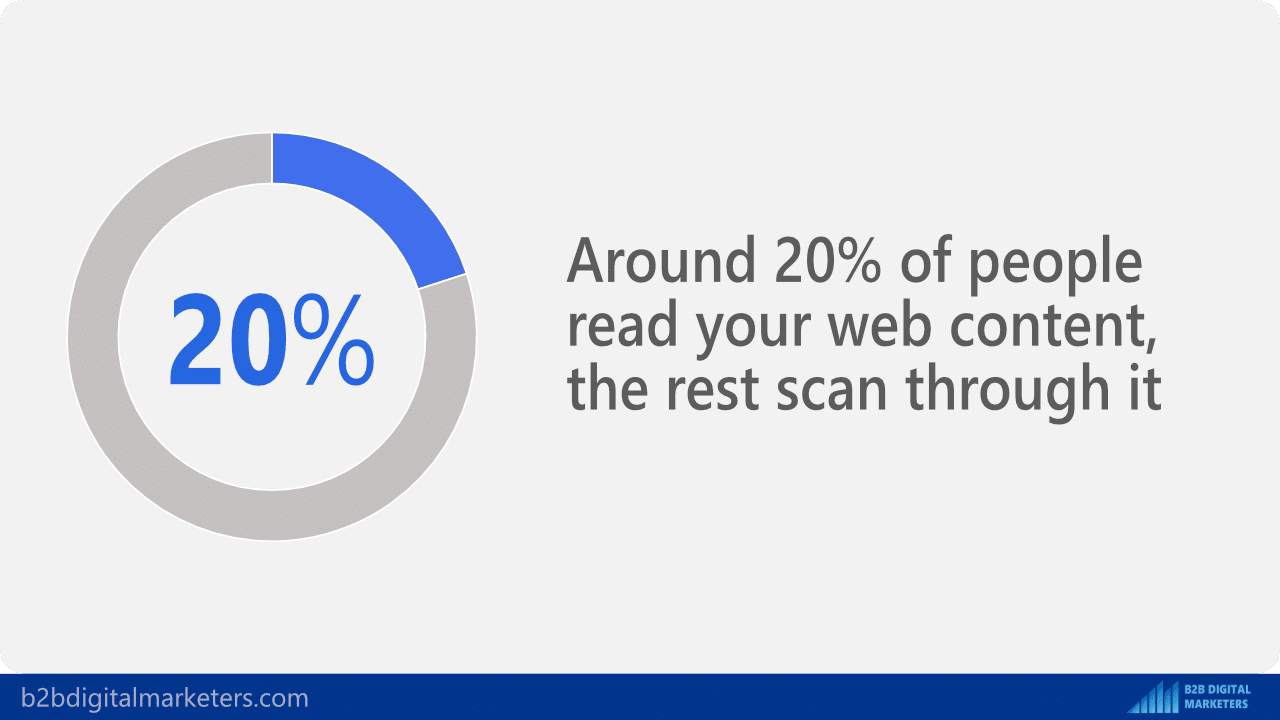 And headlines help them to find the exact section they are looking for. Regardless of the topic, there are always parts within the content users don't want to read and they want to read.
This can be parts of content they already know of, they are not interested in, or they just need only one bit of information so they can carry on whatever they are doing.
This is called search intent and it means the reason why users came to the search in the first place and in most situations, it is only for a small piece of information. Therefore, by using headlines, you chuck your content which allows users to scan the content and find that piece of information they need, thus you satisfied their search intent.
And this is exactly what Google is looking for if you satisfy search intent for a certain keyword, it means you have the right content so based on this Google will improve your ranking so you can satisfy more people with search intent for the searched keyword or any similar query.
Difference Between Headline and Title Tag
The main difference between the headline and title tag is that headline is located on your web page and is considered the title of your web page while the title tag is located on the search engine result pages (SERPs) and it is the blue text that works as a link to the ranking page.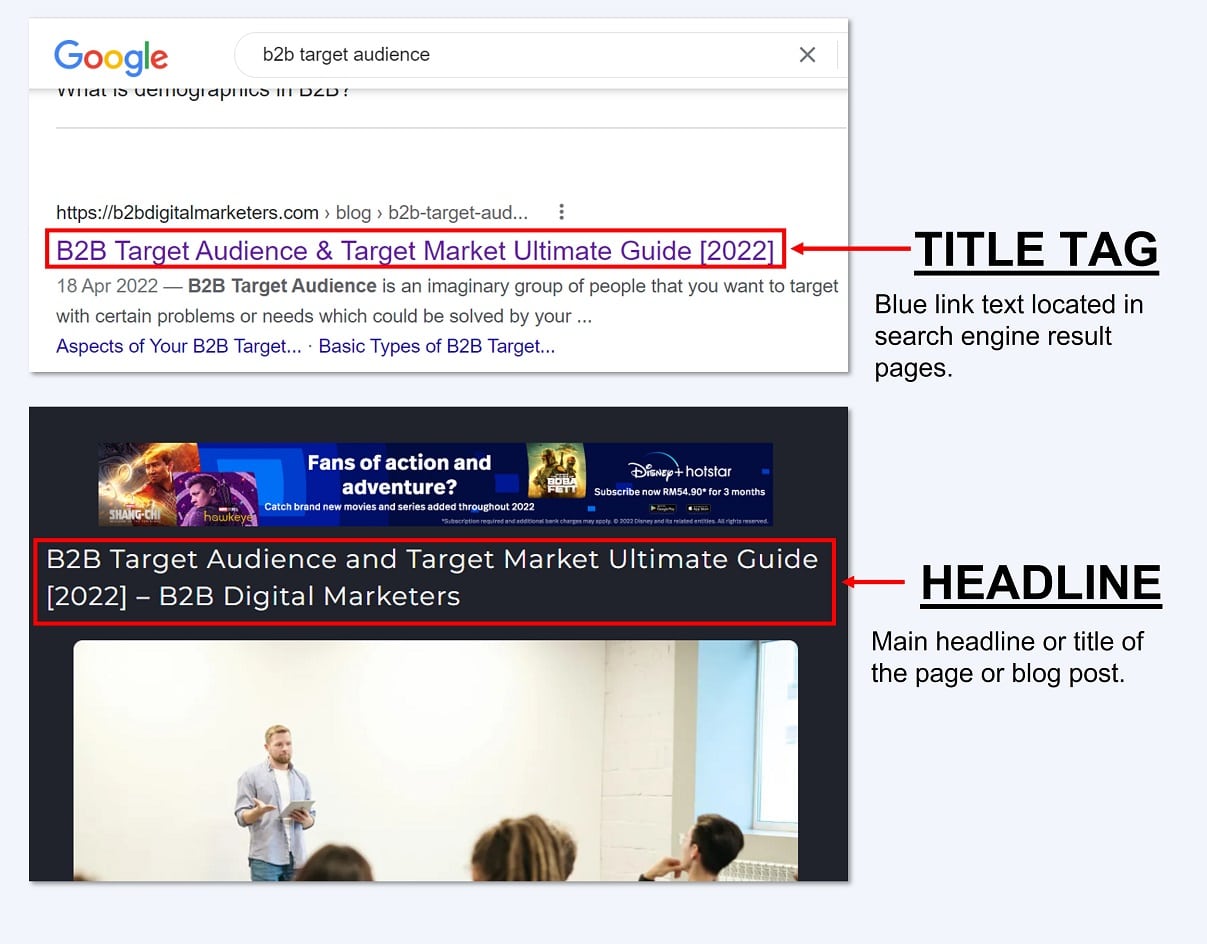 In most scenarios, SEOs and webmasters keep the headline and title tag exactly the same for search engines to make it easier to understand the content and not confuse users.
However, they can differ as well.