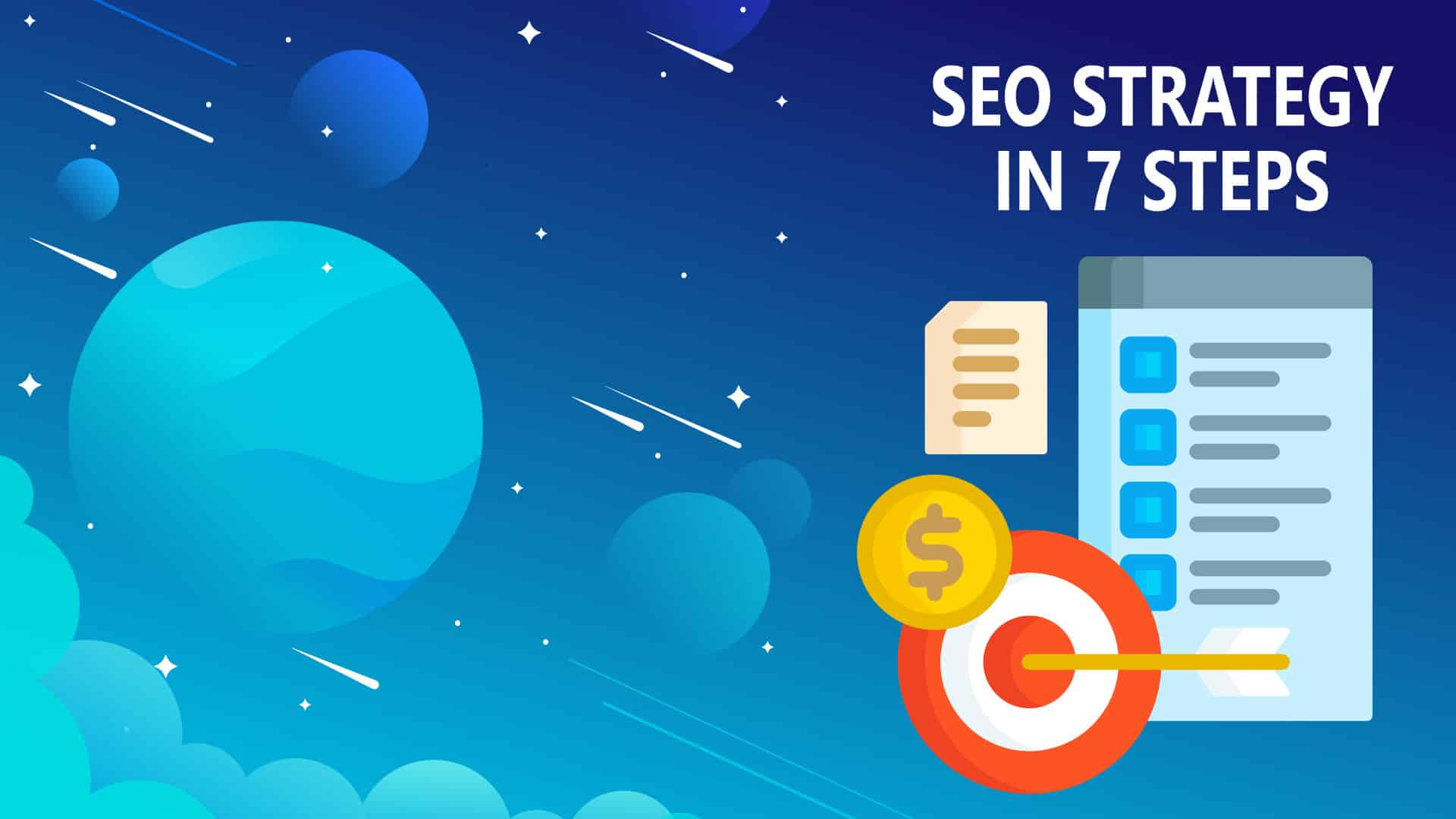 Are you wondering how SEO success stories happened and generated tens and hundreds of thousands of organic users within a short period of time?
The secret, well-planned, and executed SEO strategy. And in this article, I am going to teach you how you can do that too!
In fact, I have used this exact SEO Strategy process to generate 6 figures in revenue and 7 figures in opportunities for my client within just one year, during MCO.
So, if you want to learn how to boost your SEO results, then buckle up, because we are starting:
What is an SEO Strategy?
SEO Strategy is a systematic process of planning and executing an SEO plan in order to increase website visibility in search, drive targeted organic traffic, and generate leads or sales depending on the type of business. This process includes several steps from keyword research and planning, organizing and creating content to measuring and monitoring your SEO results and everything in between.
Why Do You Need an SEO Strategy?
SEO Strategy is a fundamental part of your SEO success and without planning your SEO strategy you are planning to fail, thanks, Benjamin!
Each and every day there are over 7,5 million blog posts published and this number is going to grow, and it doesn't even include all the web pages created to target keywords.
This means, the competition is ever-growing, and you cannot just wing it anymore if you want to succeed with an SEO. That's why you need an SEO strategy.
Also, if you have been inspired by some of the SEO success stories to start with SEO, then they did not happen by chance, but by meticulously planning and executing an SEO strategy plan.

Therefore, if you want to be generating thousands and millions in revenue and opportunities, bringing thousands of users to the website, and increasing brand awareness, then you need an SEO strategy.
And there are many more reasons, why SEO strategy is important, however, you have been using the internet, to learn, buy, discover and entertain yourself for a long-time so you understand and see how SEO is important.
And SEO Strategy helps you to get people to come to your website to learn, buy, discover and entrain themselves.
So, let me show you how:
How Do I Create an SEO Strategy?
Like with everything, so with an SEO, you need to know how things work, what comes first, second, and so on.
So here is a quick overview of my 7 steps SEO Strategy implementation plan that we will cover here:
Start with keyword research
Start producing SEO content
Optimize your web pages for on-page SEO
Launch your off-page SEO campaign
Optimize your website for technical SEO
Start tracking important SEO metrics
SEO strategies to be continuously updated
Using this methodology helped me and my clients to drive an ever-growing amount of targeted traffic, leads, and revenue for a business.
So let's break down each step, providing you with the best SEO strategies for every step.
Step #1: Start with Keyword Research
The first step of your SEO strategy should be keyword research so you can find the right SEO keywords in your niche to drive your target audience, generate more leads and/or sales from SEO.
Proper keyword research is essential for your SEO strategy as it hugely impacts your success with SEO including your content creation, on-page SEO, internal linking strategy, and even your link building strategy. Learn more about SEO domain cross linking.
And while I will not teach you how to do proper keyword research here again and all the techniques as it wouldn't make much sense because you can watch my video here:
Or you can read my article.
However, I am going to give you four important SEO strategies that you should keep in mind when you do keyword research for your SEO strategy:
Strategy #1: Match Buyer Journey and Site Architecture
The first strategy when you are doing keyword research for your SEO strategy is to keep in mind you should create proper SEO site architecture, also called SEO silos, and match it with the buyer journey.
Website architecture helps both users and search engines to properly understand each and every page and what is the purpose of that page.
By properly organizing your content in the flat site architecture, search engines and users will see whether they landed on a category or product page or on your blog posts.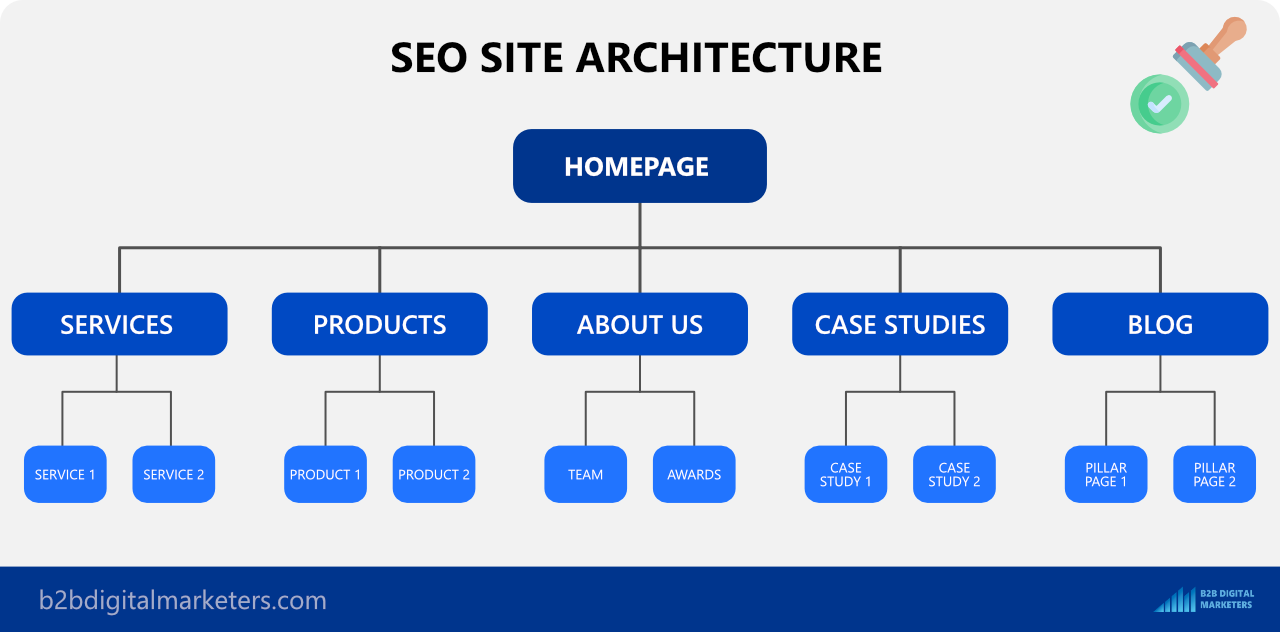 Now, what has site architecture to do with keyword research?
When you do keyword research for your SEO strategy you want to fundamentally find all SEO keywords within your industry for your:
Product Pages
Service Pages
Solution Pages
Blog Posts
The reason why is because you want to target keywords across all stages of a buyer journey so you can drive users to the TOFU, MOFU, and BOFU stages of the buyer journey.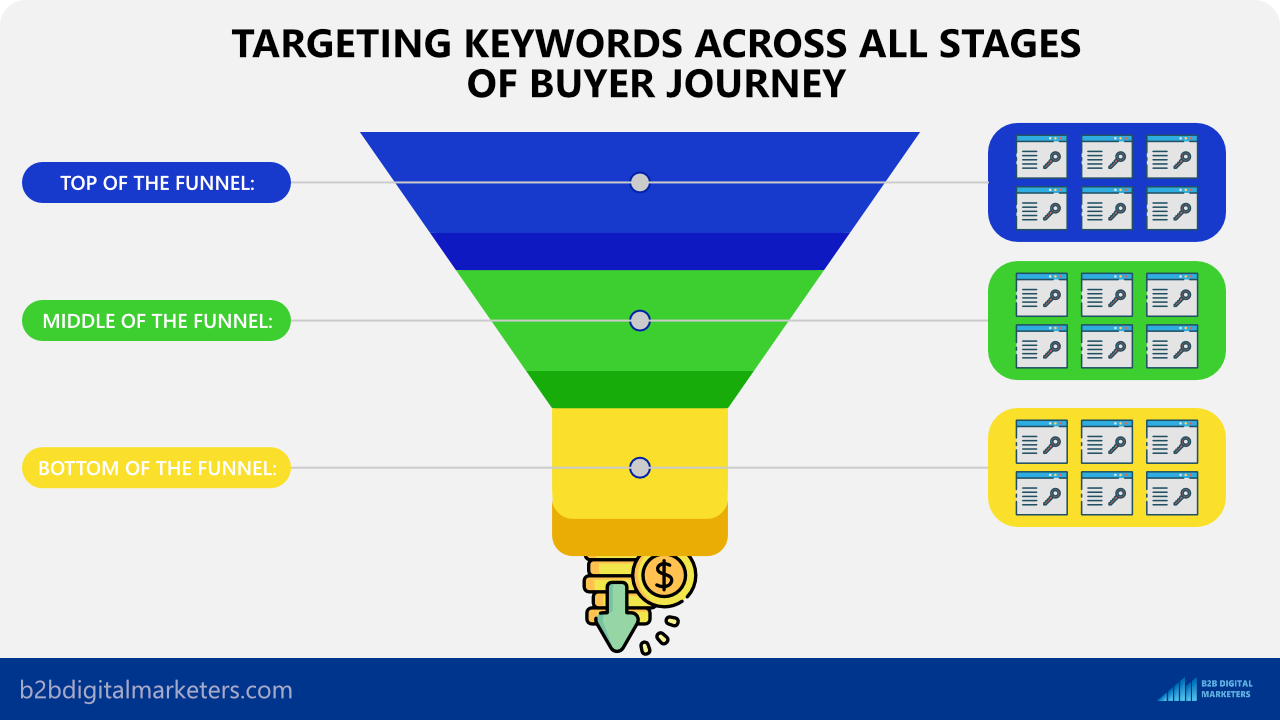 This means your product and service pages should target keywords at the bottom of the funnel to drive high-quality leads, your solution pages should target keywords at the middle of the funnel to move potential prospects to the BOFU stage and your blog posts target keywords at the top of the funnel as well as other stages to move users down to your SEO funnels and generate leads or sales.