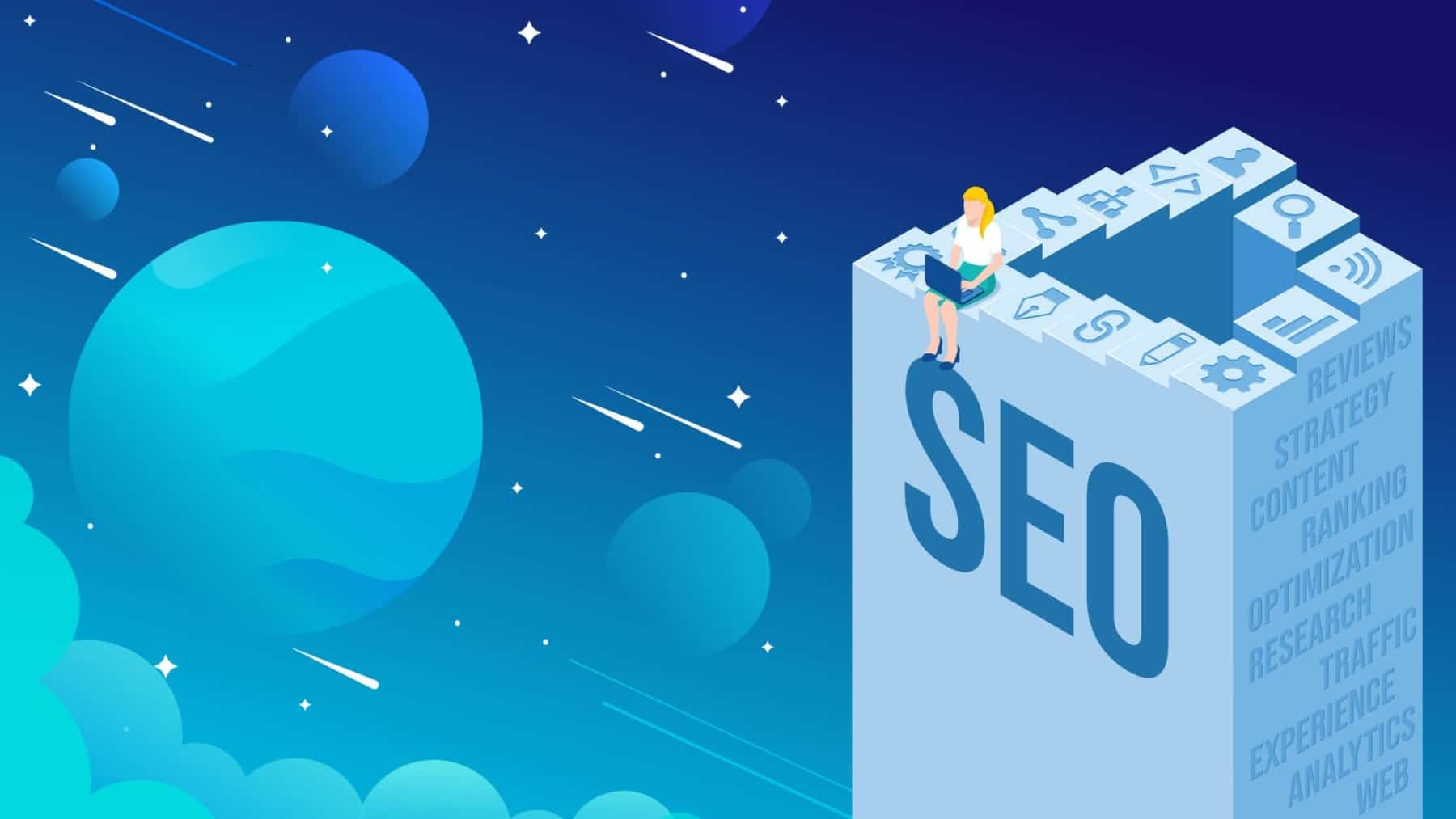 In this article, I am going to share with you the top 15 SEO techniques for 2021 with helpful tips and tricks that will help you to boost your lead generation and organic traffic for your business.
According to 59% of B2B marketers say SEO has the biggest impact on their lead generation goals and using SEO for lead generation is extremely important.
Therefore, let me share with you the proven SEO techniques that will be very much important to effectively drive leads for your business and successfully compete with large brands.
So if you are preparing your B2B SEO strategy plan, then I recommend checking out these strategies I will be focusing on in 2022 to boost my website results.
1. Use Keyword Research Strategy
The first SEO technique that I must mention and is essential to your online success is keyword research as this SEO strategy is crucial for you to not only bring organic traffic but attract your B2B target audience that later can become leads.
And I know that keyword research is one of the top challenges in SEO and many make a lot of mistakes during keyword research. But it is essential to include keyword research within your B2B SEO strategy plan.
Keywords Research is basically an SEO technique to find topics, words, or phrases that people are using to find information and solutions and also your products and services.
It provides marketers with specific search data that can help them better understand their target audience and how they are using search engines to find information and solutions.
So, in reverse, marketers can use this data and information that they have got from keyword research and create pieces of content to target those SEO keywords and answer the questions of their target audience.
Therefore, the right keyword research is extremely important because you as a marketer get all the information you need for you to effectively form B2B SEO and B2B Content Marketing strategy plan.
Also, this helps Google as well, as thanks to keyword research your will be creating specific content for your industry which not only helps Google better understand and position your website, but it helps build the authoritativeness of your website which is one of the important ranking factors.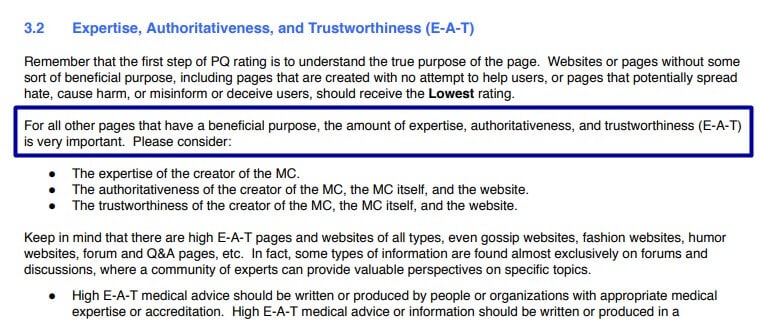 Therefore, whenever you start preparing a B2B SEO strategy plan you must conduct thorough keyword research as this will set your company website for success.
2. Optimize for On-Page SEO
The second on our list of SEO techniques is doing on-page SEO to ensure that your website maximizing the opportunities from your current effort.
I have seen so many bloggers and B2B marketers focusing on all kinds of marketing strategies to bring organic traffic and leads for their business but neglecting their on-page SEO strategy.
You must remember, that on-page SEO strategy is one of the biggest opportunities for you and one of the few marketing strategies that you have absolute control over, and by applying some of the best on-page SEO practices you can easily grow your organic traffic and lead generation.
So what is actually this strategy?
On-page SEO is the strategy to optimize your website pages and their elements in order to rank higher for targeted keywords in the search results.
And some of the on-page SEO techniques are:
Page Speed
Title tags
Meta description
Alt-text and picture name
And there are more on-page SEO techniques that you have absolute control over, and you should take control so you do not miss out on opportunities.
Because this strategy helps search engines and people to better understand what your web page is about by looking at things like title tag, URL path, and meta description.


3. Always plan for Off-Page SEO
The third from our list of SEO techniques is an Off-page SEO strategy that is another super important part of search engine optimization and driving more organic traffic and leads for your business.
So, let's first discuss what is off-page SEO?
Off-page SEO is the practice of optimizing SEO outside of your own website in order to rank higher and earn more relevant traffic in search engines. Off-page optimization is focusing on ranking factors that involve improving search engines and user perception of a site's popularity, relevance, trustworthiness, and authority.
On-page and Off-page SEO strategies are focusing on the same thing, but the way how you execute both digital marketing strategies is different, and generally speaking, off-page SEO techniques are more challenging than on-page SEO strategies.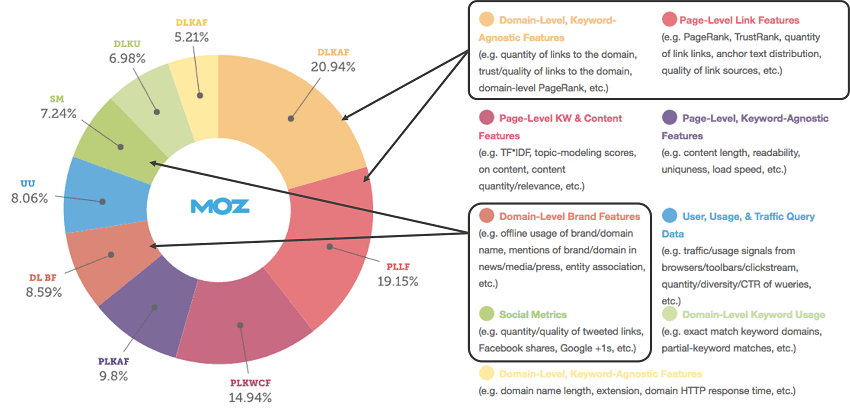 (source)
And while you can use some of the off-page services to help you with that I believe you would be better off hiring an SEO professional. You can also use some of the off-page tools such as SEMrush that is probably the most comprehensive or Ahrefs that is easy to use with powerful SEO features.
Either way, an off-page SEO strategy is super important because it helps you to increase your ranking, organic traffic, and lead generation by applying some of the best off-page practices. Just remember that it is quite challenging.
And according to the latest SEO trends, off-page techniques like link building, which is considered one of the hardest SEO strategies, is still very much important for your site to rank high in the search results.
But there are more off-page seo activities:
Building social shares
Forum posting
Brand mentions
Blog directory submission
Article directory submission
And as you can see most of those are link building techniques that are focusing on getting backlinks from other sites to increase PageRank.
4. Don't sacrifice User Experience (UX)
The fourth SEO technique that you must be working on very hard and consistently is User Experience (UX) as this is becoming more important than ever with Google Core Web Vitals updates.
I remember those days when I could just stuff keywords on my website and start ranking for them, or if I wanted to go really hard, I put the keywords at the bottom of the page and make them the same color as my background to make them invisible to people but not to search engines.
These days are gone, and search engines are getting smarter and one of their main goals is to deliver a better user experience with every search they make. This means search engines like Google needs to update their algorithm frequently.