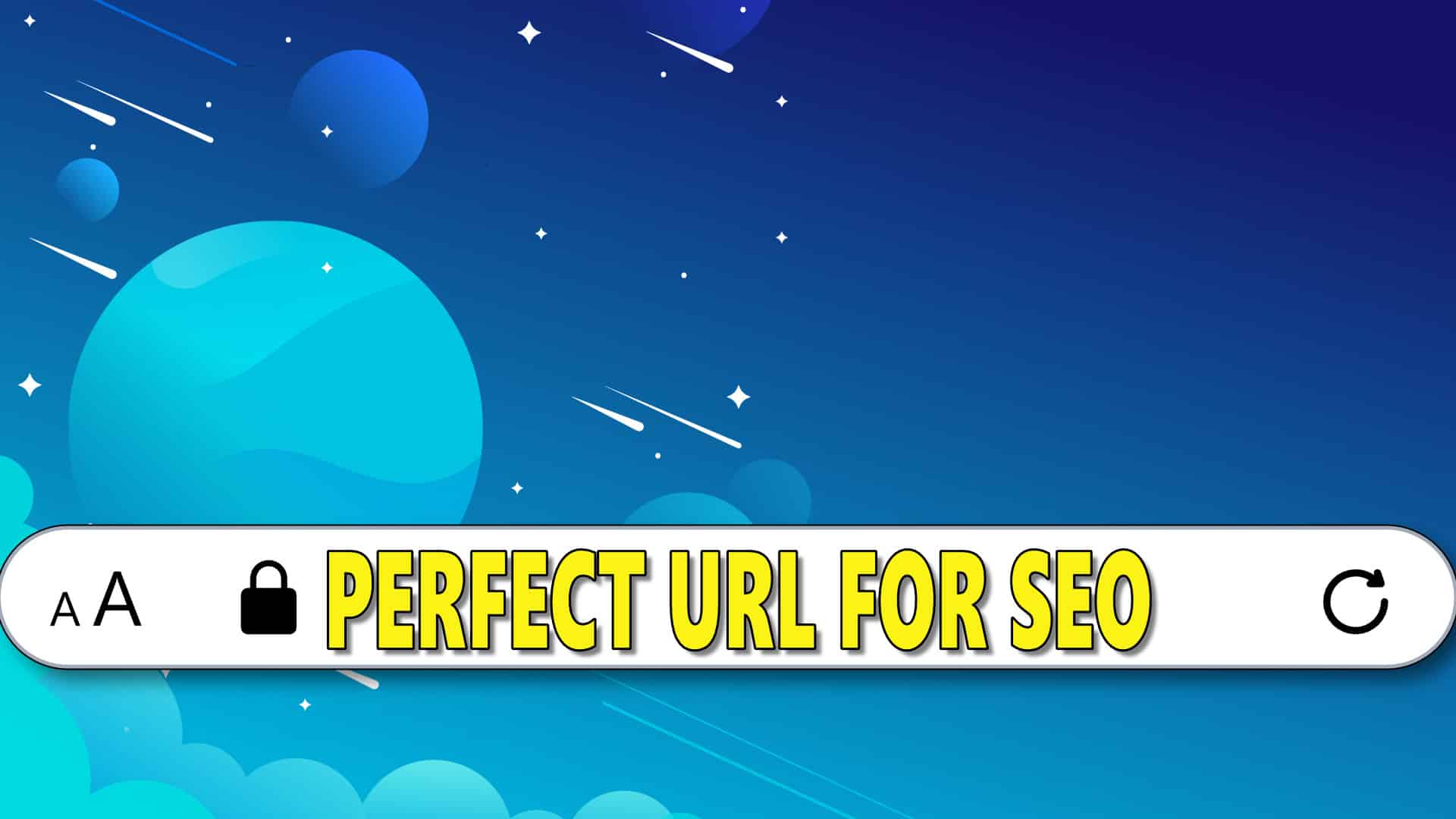 Did you know that URLs are important for SEO and they can improve your user experience, ranking, and indexing of your website? And many bloggers, website owners, and even SEOs are making tons of mistakes and don't create SEO-friendly URLs for their web pages.
In this article, you will learn how to create an SEO URL for any of your web pages and blog posts and increase your ranking and organic traffic by applying the best practices for SEO URLs.
So let's get started!
What is URL?
Uniform Resource Locator (URL) is an address of a website and its pages for search engines and browsers to retrieve any published resources on the web. URL was created primarily for online users as a "nickname" to navigate easily around the internet to hide website IP addresses that are used by computers to communicate with each other.
Just like with home address. Instead of writing home coordinates to send a slow mail, you are using a home address that is easier to remember and find for the postman.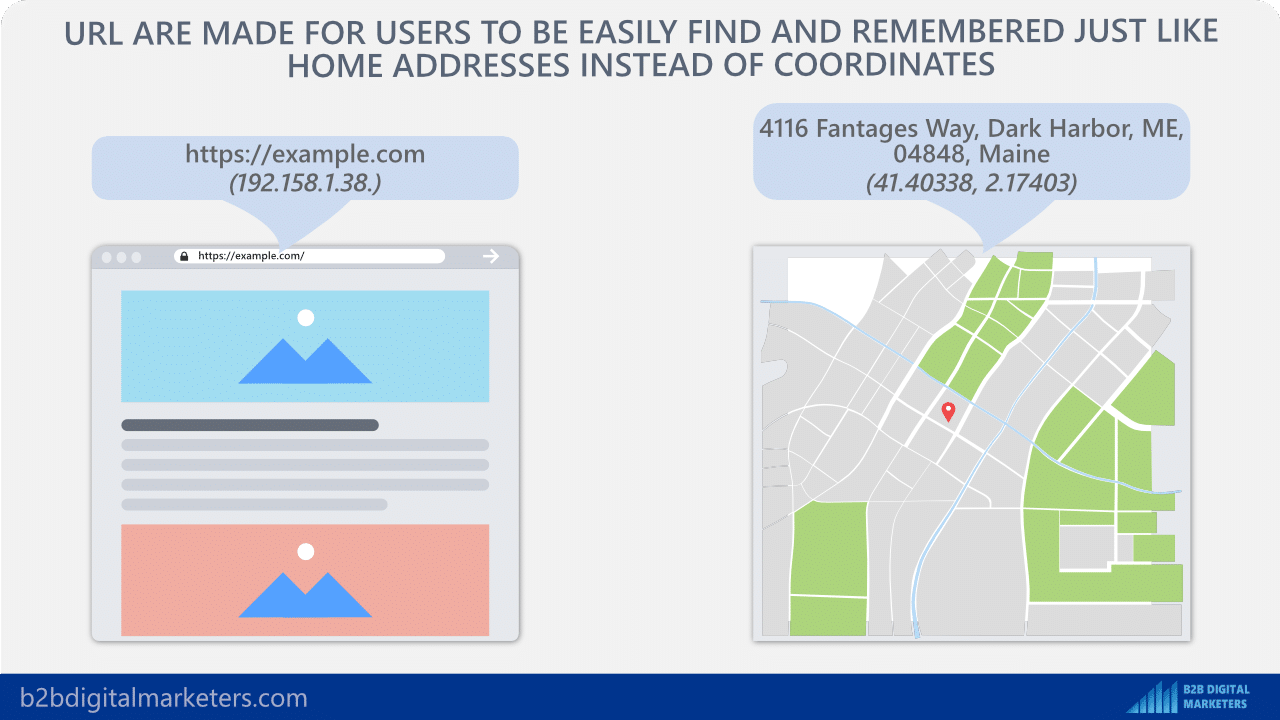 Anatomy of a URL
URL is made up of many different components used by users and search engines to easily find information and identify the purpose of the content.
It's also used by webmasters and SEOs to help users and search engines to better understand the content on the website by using descriptive names within the URL and semantically categorizing it.
For example, SEOs are using fragments/slugs to include primary keywords to help search engines index the content, thus improving ranking. However, all the parts of the URL are essential for SEO.
And in this infographic you can better understand the anatomy of the URL and what's the purpose of each element within the URL: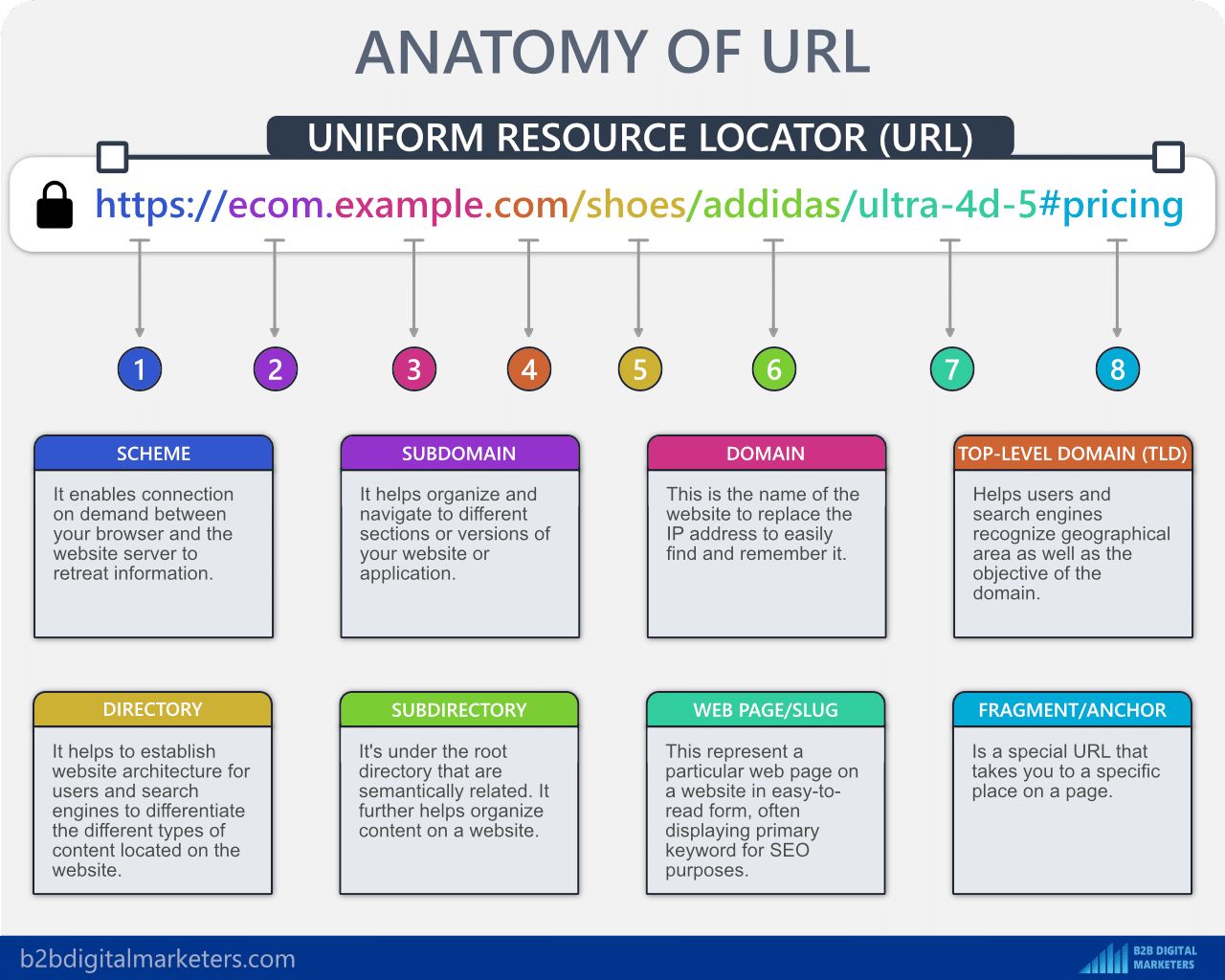 Why is URL Important for SEO?
URLs are playing a significant part in your SEO and can be used in numerous ways to increase your ranking, CTR, and search visibility.
And you shouldn't definitely neglect your URLs like so many bloggers and webmasters do and here you have three important reasons why:
Reason #1: URL Helps Improve User Experience
The first reason is that URLs help to improve user experience.
URLs were made primarily for online users to navigate and understand the webpage they landed on.
Therefore, properly optimizing the SEO URL will help users to understand what's the page about.
For example, if you would visit a page with a URL using only IDs, tags, and tracking codes, it wouldn't tell you anything about the webpage and you would have to read the content on the page to know what's this page about.

However, if you would see a page with a proper SEO URL, you could easily understand what's the page about and where you are. For example, in this picture, you can see the URL and you can easily understand that the page is about link building services by looking at the category path and the slug.

And you don't need to read the page content to understand it.
Reason #2: It's a Ranking Factor
The second reason is that URLs are a ranking factor in numerous ways.
First of all, Google uses URLs as a tiny factor when assessing your website for ranking.
Second, URLs are used by search engines to better understand what's your content about before it is indexed. Therefore, using undescriptive URLs can make it difficult for search engines to properly index your content, which can lead to poor performance in search.
And thirdly, URLs should stay constant and not be changing. Every time you change a URL, it's basically considered a new page by crawlers, and it can take time for the page to regain its ranking back.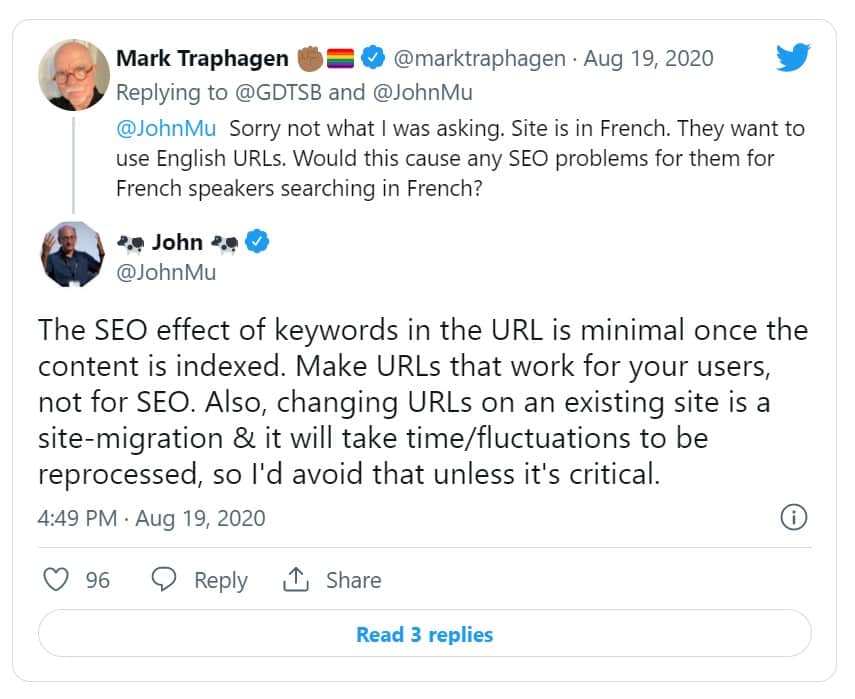 Thus, you should always make your URLs as evergreen as possible. However, on this later.
Reason #3: It's more Click Worthy
And the last reason why URLs are important for SEO is that nicely written URLs not only tell users more about the page and its content without visiting the web page, but also it looks less spammy.
For example, would you click on this link if you would see it on social media? I don't think so, you would think it would hack your computer and expose all your browse history, even the deleted one and you don't want that to happen.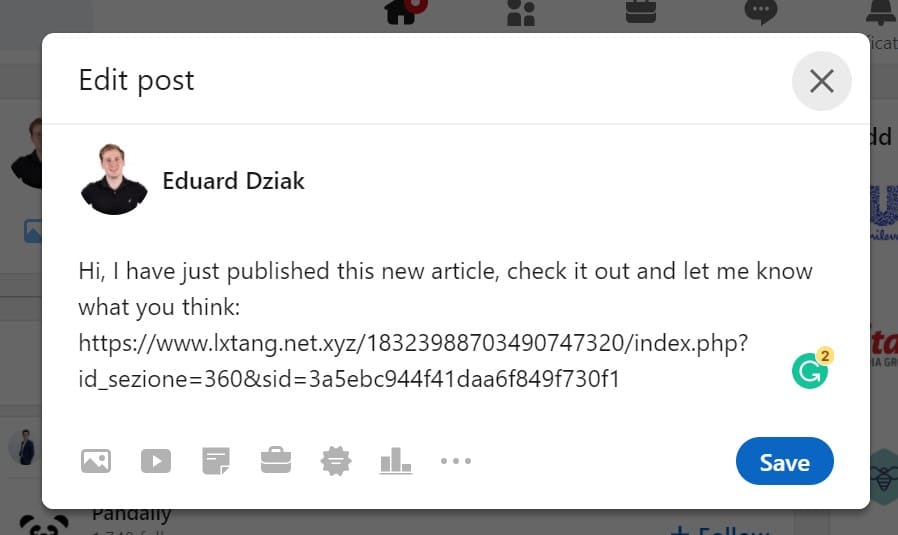 However, you would feel a lot safer if you would see a link like this, whether it is on social media, forums, or anywhere else.