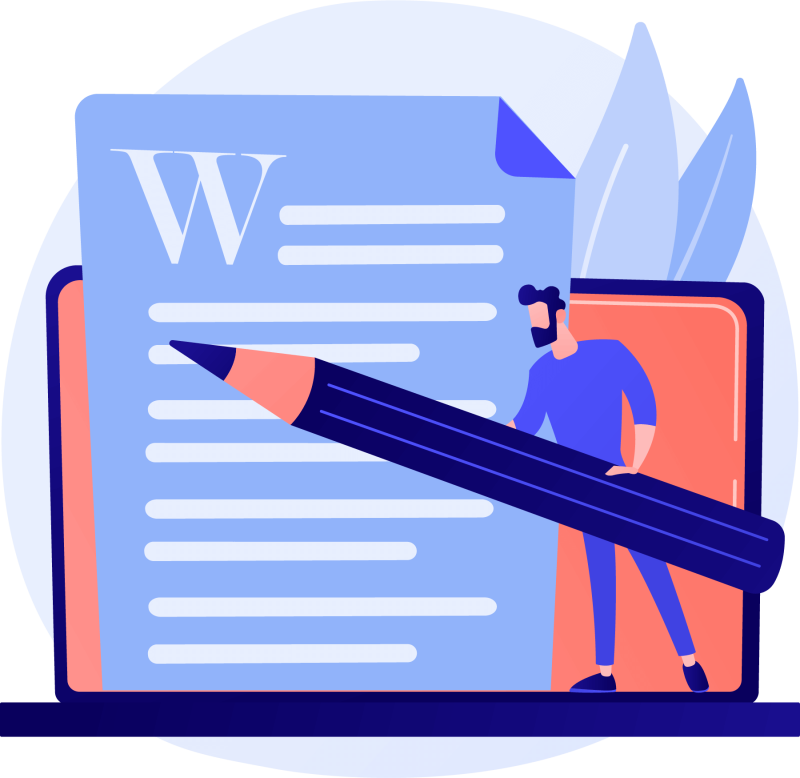 Hi marketer!
Thank you for wanting to contribute to our effort to help fellow marketers to improve their marketing results. Please read the instruction thoroughly!
undefined
Introduction
We accept guest blog posts on B2B topics and of their subcategories:
Digital Marketing
Email Marketing
SEO
Lead Generation
Keyword Research
Buyer Journey/Customer Journey
Social Media Marketing
Search Engine Marketing
We accept guest posts that are longer than 1,200 words, but we might do exceptional on some occasions if the piece of content is extremely valuable and comes with everything the topic should have.
The reason why we accept only articles 1,200+ words is that we believe in thorough explanation so everybody can understand and visualize what the author is talking about. Even though most of our readers are experienced marketers, we want to give the opportunity to learn even the less experienced marketers that might need more detailed explanations.
Therefore, like this, we can ensure, that beginner marketers and pro marketers will receive valuable information that can be applied within their marketing.
If you believe you can write a detailed article, please keep reading and follow the steps!
Rules Before You Apply (Read it, Don't skip it!)
This website is made by marketers for marketers and any article published on our website is only written by actual marketers. Therefore, we only accept guest blog posts written by experienced marketers with at least 2 years of working as a marketing (Position does not matter). So, if you are not a professional marketer, then I am sorry, but we do not accept your guest post.
If you are a professional marketer, we do expect that you have some track records, like LinkedIn or other social media to prove it. We understand that not everybody likes to publicly show their details, that is why you can contact us too and we talk more about this rule.
Also, we do not accept any promotional articles even if it's included with our affiliate link and we do not accept any sort of payment for guest blog posts because we appreciate the hard work you put in the article and we highly value the knowledge that is shared freely with like-minded marketers.
Of course, we do allow do-follow backlinks to your website, that is helpful and relevant to your guest article. Typically, we allow 1 backlink per 1,500 words, but if well justify we can allow a bit more. This might be discussed.
Another thing, do not try to copy-paste! We do not accept republished articles! Only 100% unique articles written for us and nothing less. We do use plagiarism tools to check it! Also, we do reserve the rights to fully own your provided guest article. This means we might occasionally do any update to keep it relevant and high in search engines.
Lastly, we might refuse any article that does not fit our criteria, level of satisfaction, or for any other reason. Also, make sure that your provided topics are not already covered by us or other contributors. A simple search on Google will help you. (site:b2bdigitalmarketers.com (keyword or topic name] E.g. site:b2bdigitalmarketers.com b2b lead generation strategies)
Step #1: Suggest Topics
This one is easy; just suggest 5 topics or keywords you would love to write an article about. Just send it over and we will get back to you soonest.
Remember that these topics must be valuable and educational to our target audience which are b2b marketers and that we do not have already cover the topics. Please make sure to check that. If we see 3 out of 5 topics are already covered on our website, we will not bother to respond to you. I mean if you cannot do simple research like this, then what can we expect from your article, right?
Also please do not send the entire article, right away! Let's work together step-by-step.
To submit your topic ideas, visit Let's Talk.
Step #2: Create Understandable Outline
Once you submit your topic ideas, then we will get back to you on what topic we like the most. We might choose 2 topics or even all 5 topics. This means your ideas are great! Well in this case you can choose your preferred topic that you feel the most comfortable with.
Once you choose your topic, then please send us a rough outline. The outline should have a couple of things:
Title name (H1 tag), name of the article
Headings and subheadings
Some points to understand better what you will be writing within the headings and subheadings.
This is important so we do not misunderstand what you want to write about. There might be a chance that we might request you to take a different approach for a certain part of the article. So like this, you do not have to overwrite the entire section.
Step #3: Submit the Article
Once we have discussed the outline and we have a clear picture of where you are going with the article, then you can start writing the article.
Please make sure your article is well research and you provide statistics, graphs, and other sources to prove your points. You can insert graphs from other sources, just please include the source within the article.
Also, you can add videos to the article. Let's say you are writing an article about Google's new rules, then you can include a video, where a Google employee or a leader in the industry talking about the rule you are describing within your guest post.
Remember, that we value knowledge, expertise, and information and such these should be shared with articles, just make sure you are crediting those who worked hard on the resources you are including within your article.
There is no timeline for submitting your article, as quality cannot be rush, but typically we receive the guest post within 2-4 weeks. But again, this is something we do not really track or mind if it takes longer as long as you deliver a great deal of information and value to our readers.
Please make sure you submit the article within Word (Doc and Docs) due to WordPress does not really work well with Google Docs for some reason.
Step #4: Reviewing, Updating, and Publishing
Once you complete your article and submit it to us, our editors proofread it and check for plagiarism. Then if some changes need to be done, we will inform you.
Otherwise, if everything ticks, then we will post it on our blog. Of course, we inform you about the date and time when the article will be published so you can share it with your audience if you want.
Please remember, to include a short description of you of a maximum of 40 words. Preferably write it in the third person (E.g. Eduard Dziak is a B2B marketer with over 5 years of experience helping companies to digitally transform their marketing) Also, include a picture as our readers want to see who is helping them achieve better results with their marketing.
Final Advice
If you are serious about writing articles for us then make sure you are thinking about the readers and how they can benefit from your article.
Do not just write WHAT and WHY as that is easy and everybody can say what is important and why, but explain to them how they can achieve it and how it works is something only experienced marketers can do.
That is the reason why we accept only guest blog posts from experienced marketers because they do not have only theoretical knowledge, but also practical as well. This is the core of our belief that to get really valuable information and actionable insights from the content, it must be written by experts who have been there and done there.