Compare Unbounce alternatives for your business or organization using our curated list below.
Here I provide some of the best alternatives to Unbounce in 2023. Compare pros and cons, pricing, user reviews, and more from Unbounce competitors and alternatives in order to make an informed decision for your business.
Top 3 Unbounce Alternatives
TL;DR: Best Unbounce Alternatives
Here is a quick summary of Unbounce Alternatives:
Instapage: Best for marketers and beginners with no coding experience that needs more custom design and features.
Leadpages: Best for marketers that are looking for an affordable landing page builder for small businesses with advanced features.
Landingi: Best for beginners who need a very affordable landing page builder with normal functionalities to get up and running very quickly.
ActiveCampaign: Best for marketers that want an all-in-one marketing automation platform with a decent quality landing page builder.
GetResponse: Best for marketers who needs advanced email marketing automation capabilities with fairly good landing page creator for an affordable price.
HubSpot: Best for marketers that need CRM capabilities and want a landing page and form builders to grow their email list for lead nurturing.
ClickFunnels: Best for entrepreneurs who want to create complete sales funnel with all the landing pages and others to maximize sales revenue.
WordPress Website Builders for Building Landing Pages:
Elementor: Best overall WordPress builder with great drag-and-drop functionalities and affordable hosting to create a fast website with beautiful landing pages.
SeedProd: Best drag-and-drop WordPress builder to create WordPress websites and landing pages.
Avada: Best one-time payment WordPress builder to build beautiful websites and high-converting landing pages.
Instapage Alternative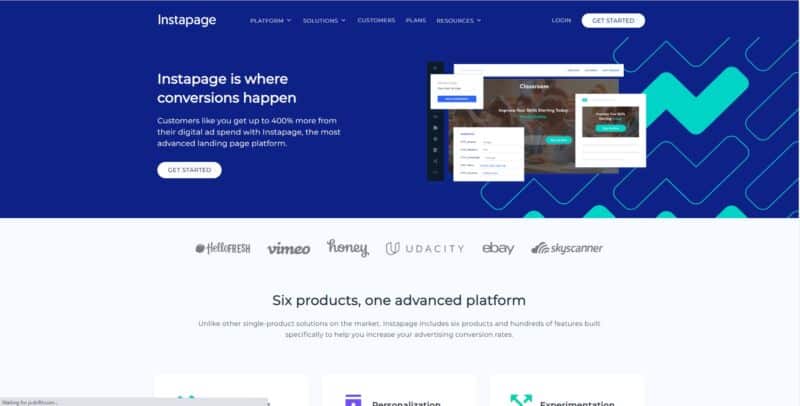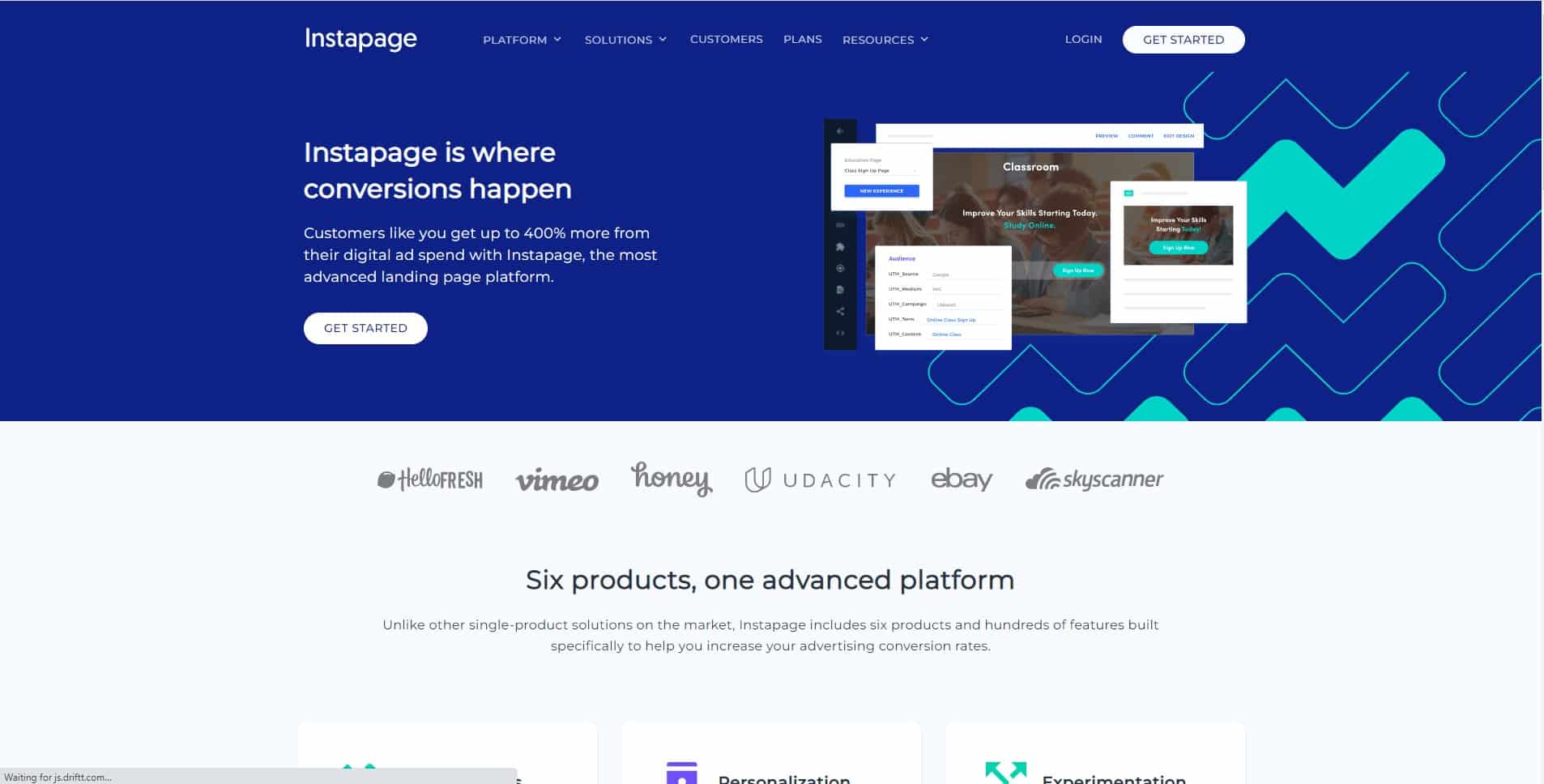 Instapage is one of the most famous Unbounce alternatives offering great landing page building capabilities with features such as personalization, experimentation, collaboration as well as lightning-fast landing pages that load instantly.
The main difference between Unbounce and Instapage is that Instapage offers a more user-friendly and beginner experience that enables you to build landing pages faster for your advertising or other needs whereas Unbounce offers more options and is more flexible in terms of customization enabling you to design a landing page as you wish. Unbounce is also a cheaper alternative to Instapage.
Very beginner friendly

No coding required

Excellent customer support

User-centric roadmap
Only mobile and desktop preview

Glitches in landing page creation

Alignment issues

Mobile editor little clunky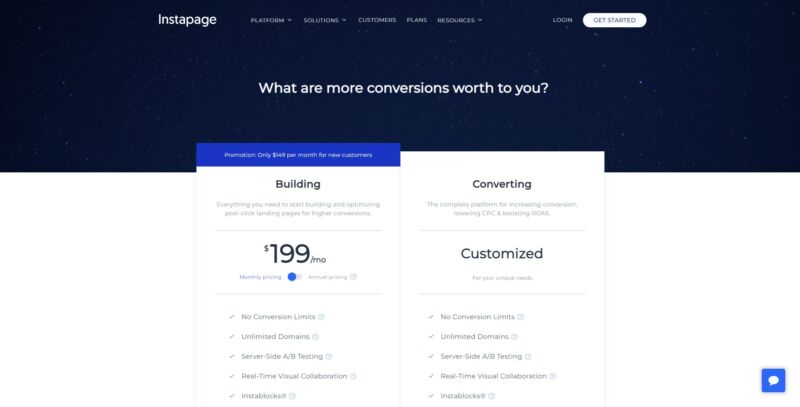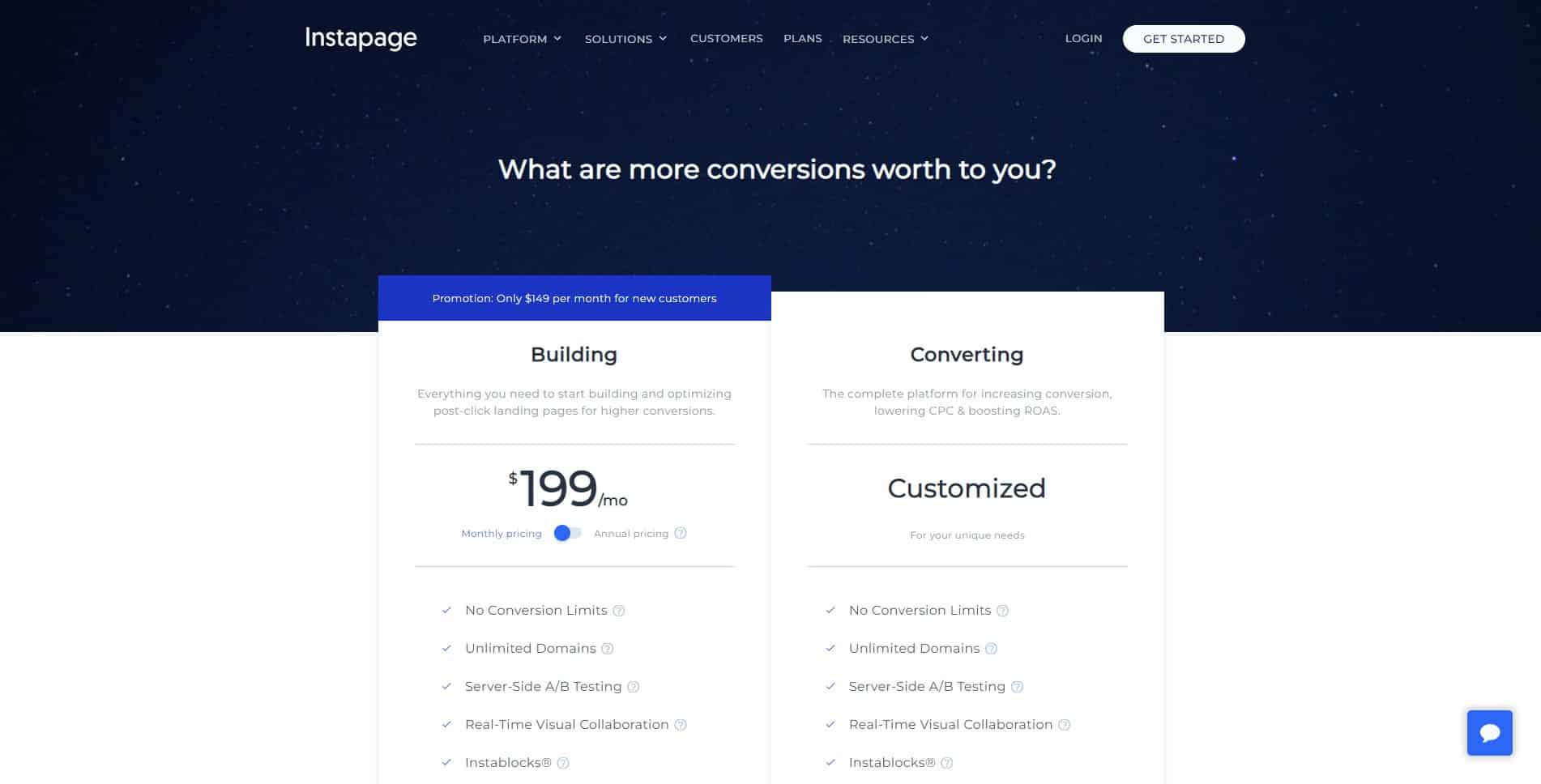 Instapage offers two pricing plans one of which starts at $199/mo or $149/mo if you subscribe to the annual pricing and it offers access to most of their features except for the integrations and more advanced features such as heatmaps, multistep forms, custom fonts, etc.
The second plan gives you access to all of their features, however, the pricing is not public and you will need to contact them, so expect a high cost.
In terms of Unbounce and Instapage pricing, Unbounce is far cheaper starting at $90/mo and that's a price without using a 10% discount on a yearly subscription.
Instapage Best for:
Instapage is best for marketers and marketing teams that have little to no experience with coding and landing page builders and need quickly build websites and landing pages making it one of the best Unbounce alternatives.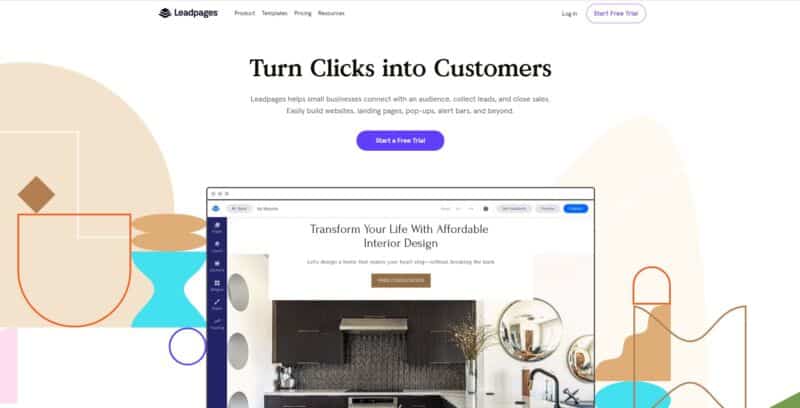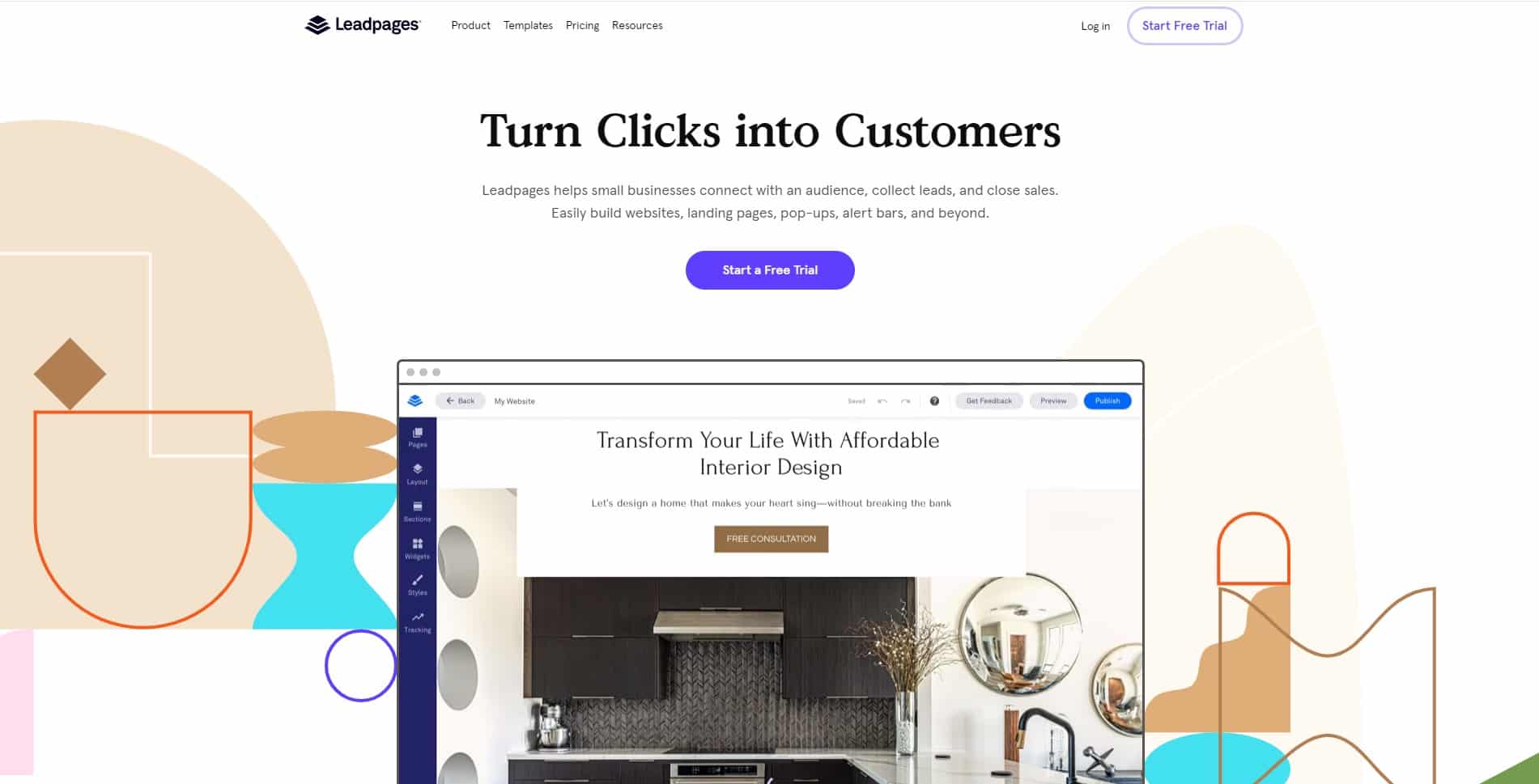 Leadpages is lead generation software helping small businesses to build landing pages, websites, pop-ups, alert bars, and more to connect with their audience and generate leads online. They provide tons of proven templates to help anybody quickly create a website or landing page that can be easily customized to match your branding.
The main difference between Unbounce and Leadpages is that Leadpages is a far more affordable landing page builder with unlimited landing pages with great integration options like Facebook giving you options to build as many landing pages as you need while Unbounce provides better built-in functionality for PPC campaigns and tracking and offers more professional templates out of the box.
Quick and easy to set up

Great lead generation

Coaching sessions for beginners

Very affordable

Excellent customer support
No multistep forms with logic

Cannot create a blog section

Fewer customization functions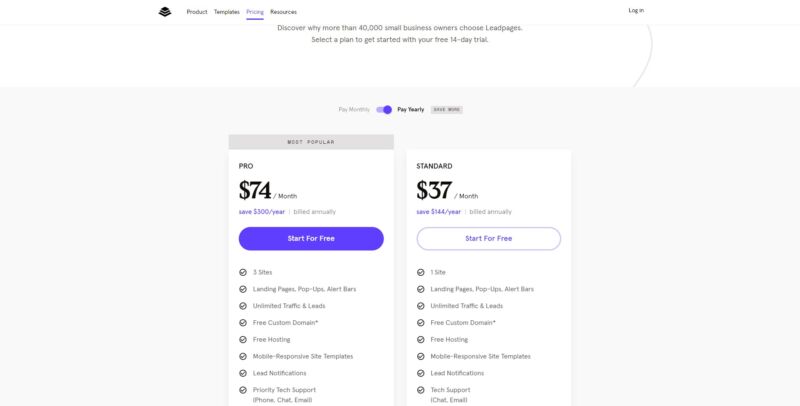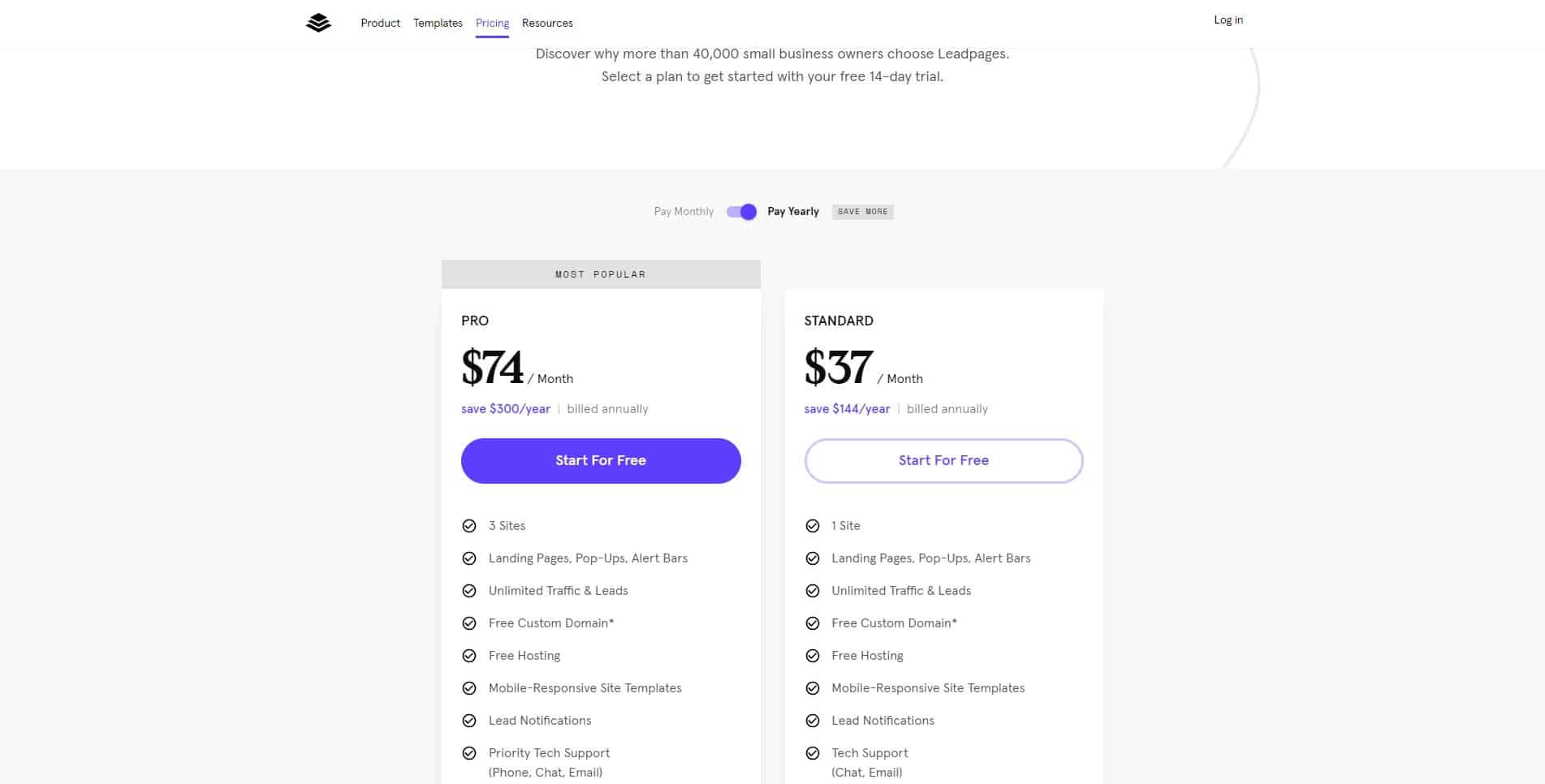 Leadpages pricing offers two plans. The most affordable starts at $49/mo with a monthly plan or $37/mo with an annual plan. It offers access to most of their features such as free custom domain, hosting, lead notification, tech support, 40+ integration, and more while missing access to online sales & payments, unlimited A/B testing, and others.
The second plan gives you access to all of their features for only $99/mo with a monthly plan or $74/mo with an annual subscription.
Making this the best value-for-money landing page builder!
Leadpages Is Best for:
Leadpages is really the best for small businesses who don't have their own marketing team where owners often wear multiple hats, who need quick, easy, and affordable lead generation software with minimum hassle and no experience required to get results from their only marketing campaigns and this makes it one of the most affordable Unbounce alternatives.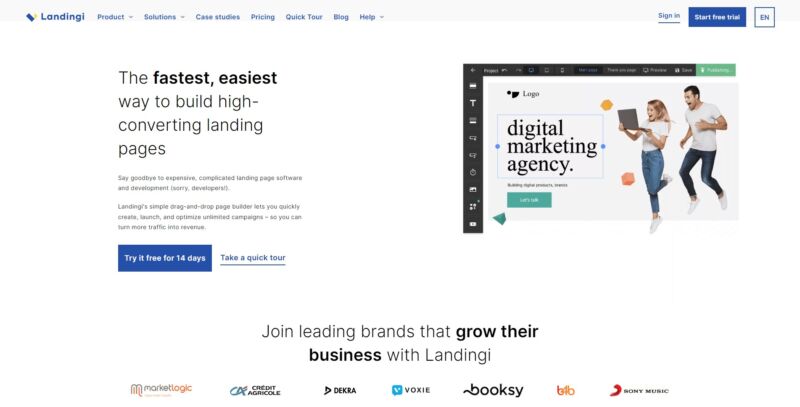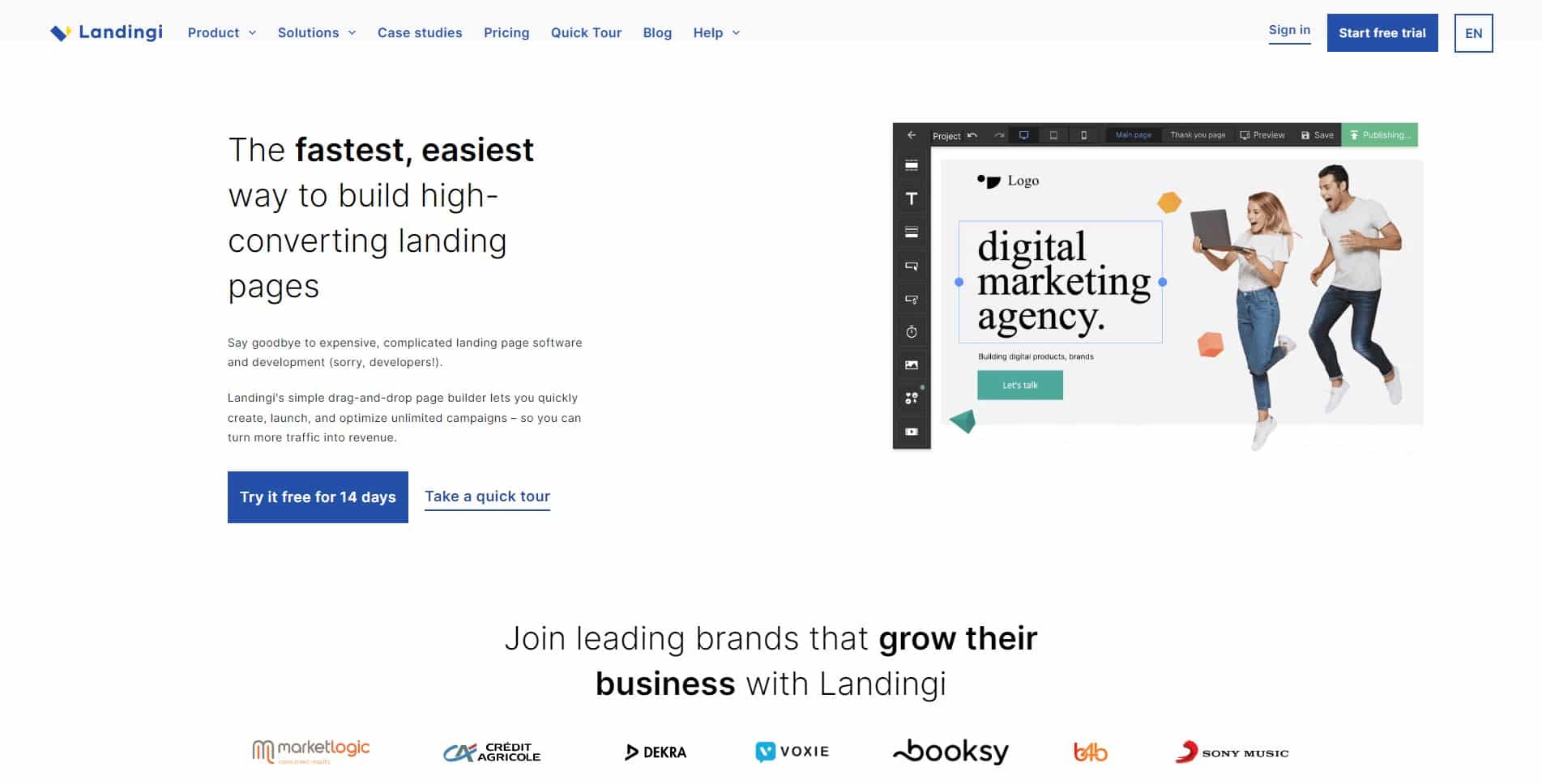 Landingi is another very affordable landing page builder for small businesses and startups with a simple drag-and-drop page builder that enables you to quickly create, launch and optimize unlimited campaigns in order to generate sales or leads for your business.
The main difference between Landingi and Unbounce is that Landingi provides a simple drag-and-drop platform that is very easy to operate however with only simply options while Unbounce offers an AI-powered platform that helps you to boost your conversions which makes Landingi far more affordable and more beginner-friendly, but less powerful compared to Unbounce.
Most affordable landing page builder

Beginner friendly

Great web hosting

Great customer support
Not many templates

Normal drag-and-drop builder

Not many features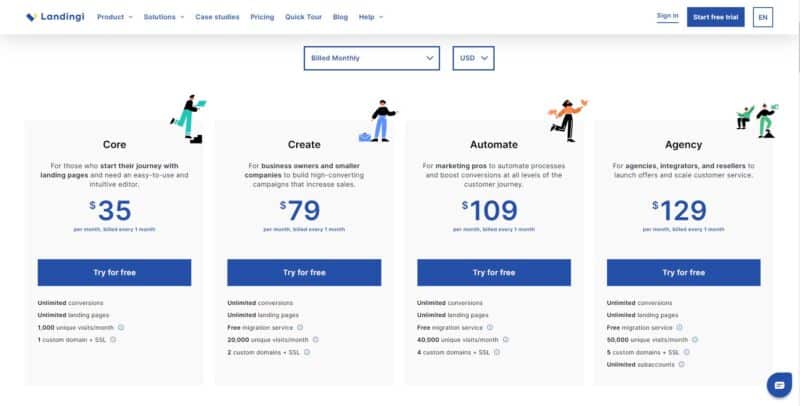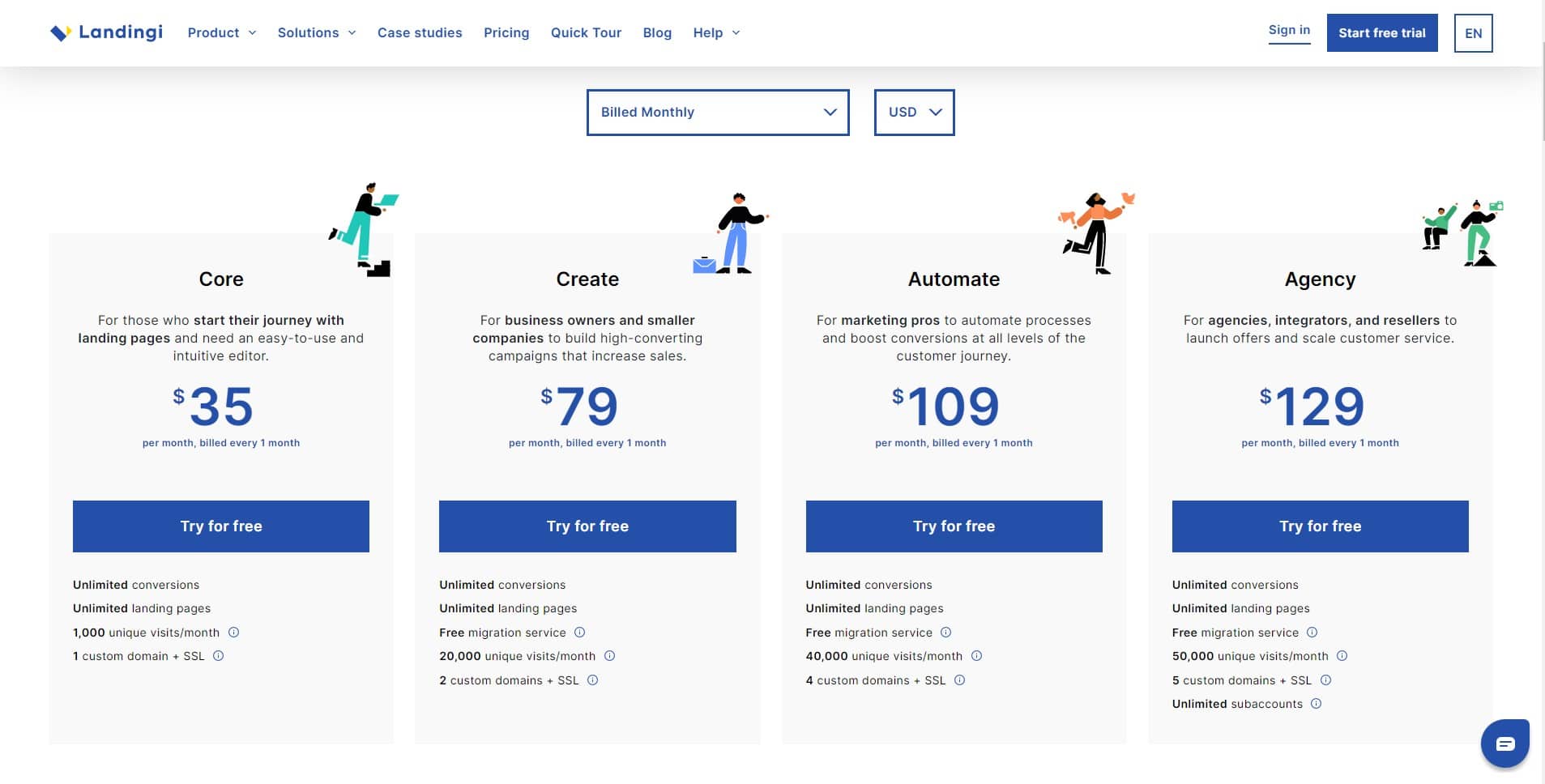 Landingi pricing is very affordable offering four different pricing plans starting from only $35/mo with unlimited conversions and landing pages and capped at 1,000 unique visitors/month and with higher plans, you'll get more unique visitors quota making this one of the most affordable Unbounce alternatives so far on the market.
Landingi Is Best for:
Landingi is best for small businesses and business owners who need to get website or landing pages up and running very quickly and they don't require any advanced customization or features. It gives everything you'll need to generate leads or sales online and it's especially useful for beginners.
ActiveCampaign Alternative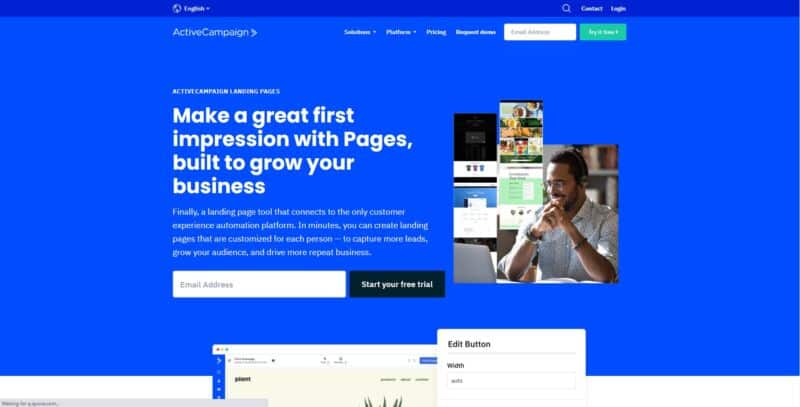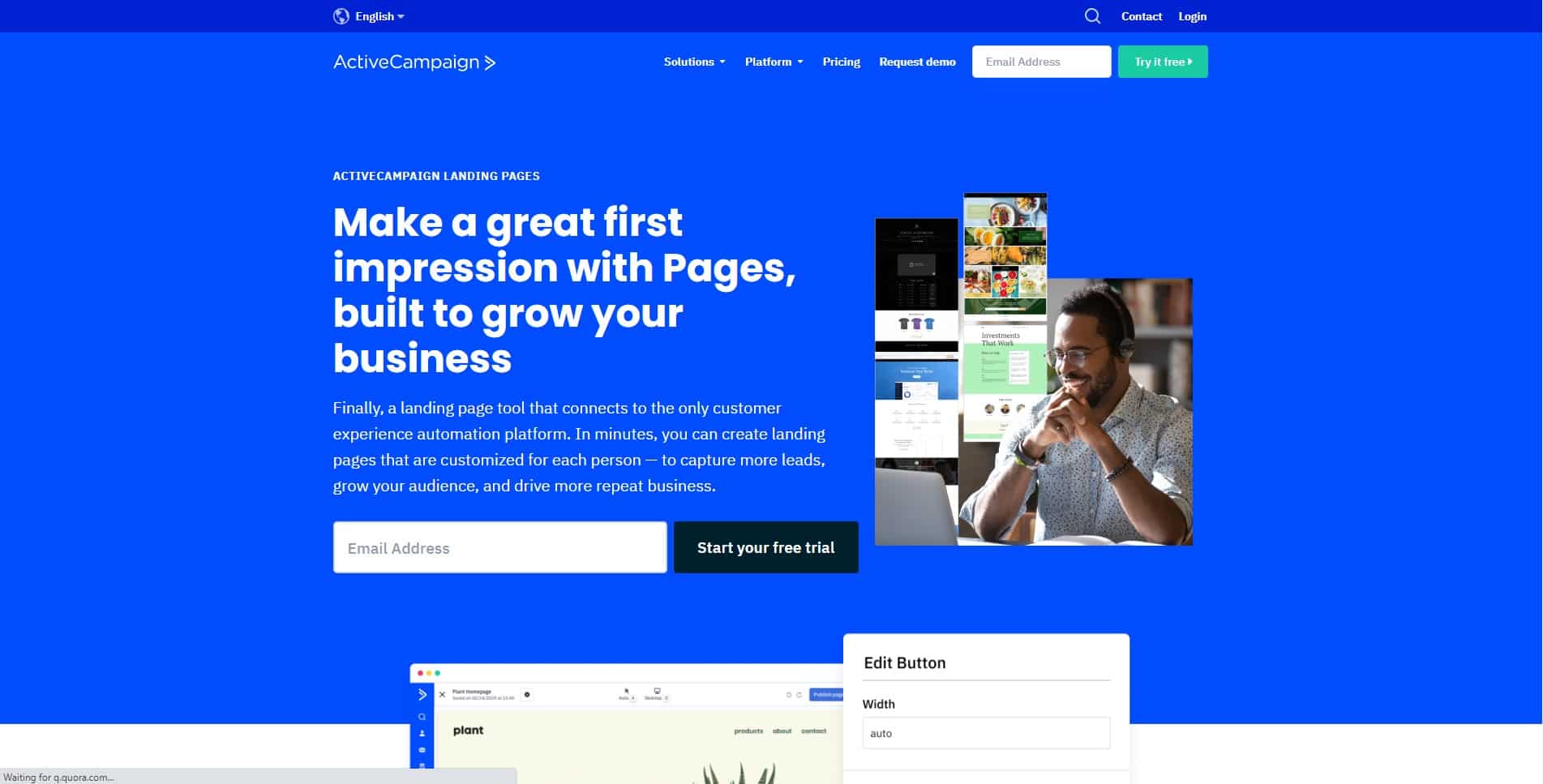 ActiverCampaign is known for its email marketing and automation capabilities but over the years it became an extensive platform with customer experience capabilities reaching far beyond classic email automation features offering solutions for businesses of all sizes including a highly customizable and easy-to-use landing page builder.
The main difference between Unbounce and ActiveCampaign is that ActiveCampaign is not an actual landing page builder but a marketing automation platform with options to build landing pages mainly to collect more email subscribers for your lead nurturing campaign while Unbounce is fully devoted to building landing pages therefore they provide far better options in terms of landing page capabilities.
Not an actual landing page builder

Basic landing page builder

Not many templates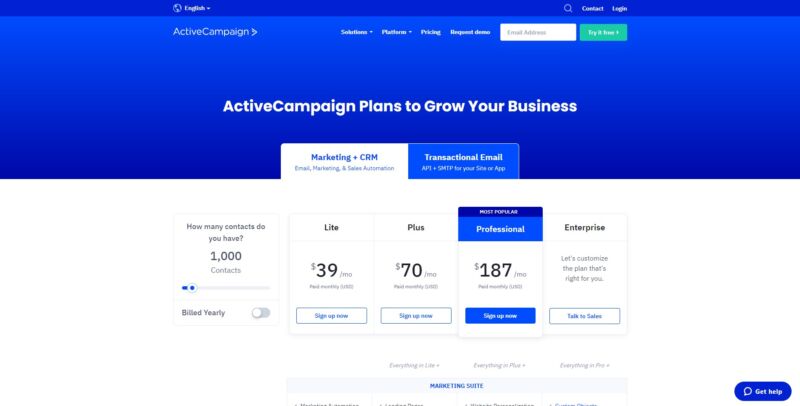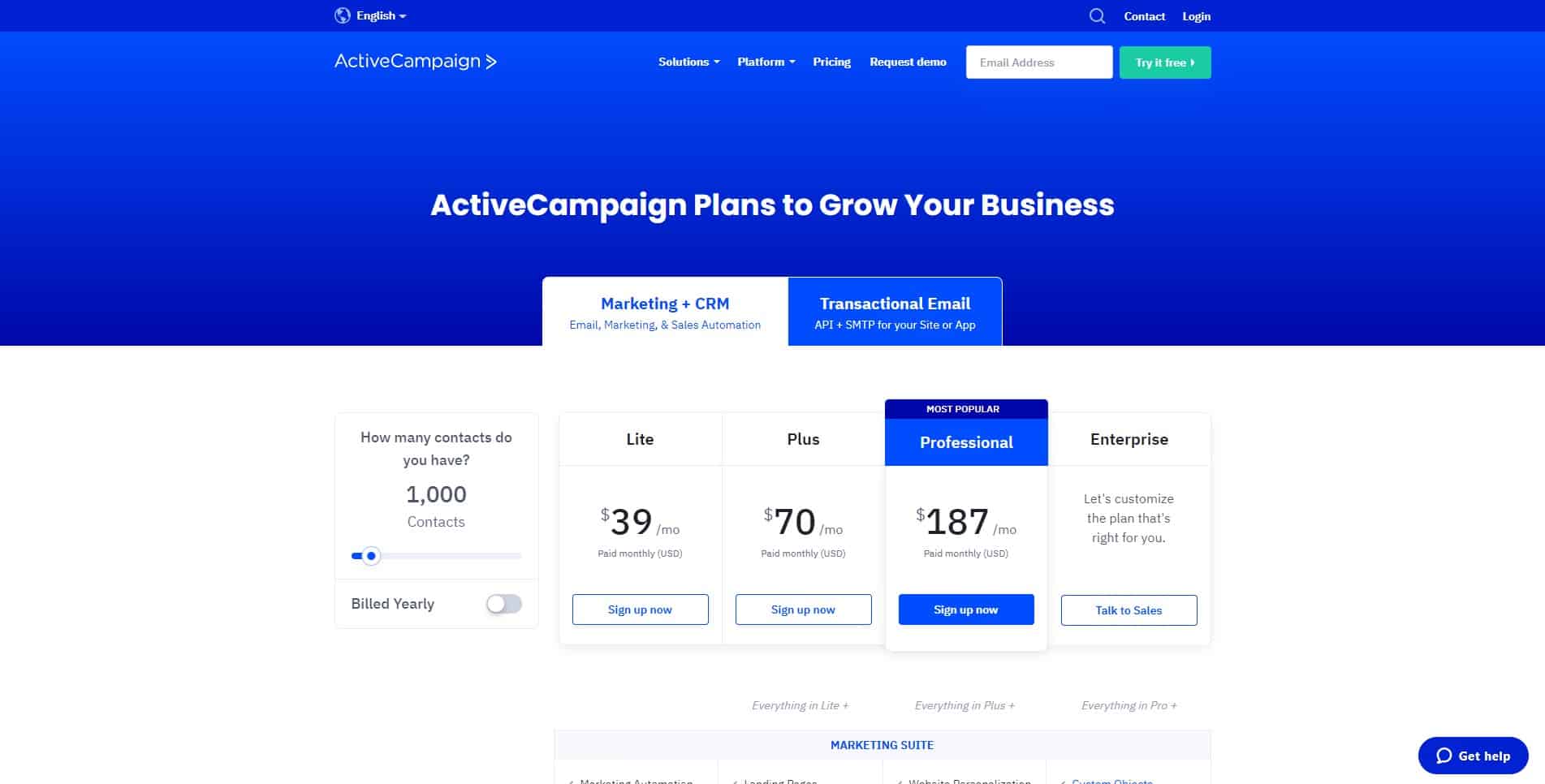 ActiveCampaign offers four different pricing, however, if you want access to the landing page builder you will need to subscribe to the Plus plan starting at $70/mo with 1,000 contacts or higher which is still very affordable considering you'll get access to so many other amazing features.
ActiveCampaign Is Best for:
ActiveCampaign is best for marketers that are looking for an all-in-one marketing automation solution and still need to build decent quality landing pages whether it is for an email list or lead generation.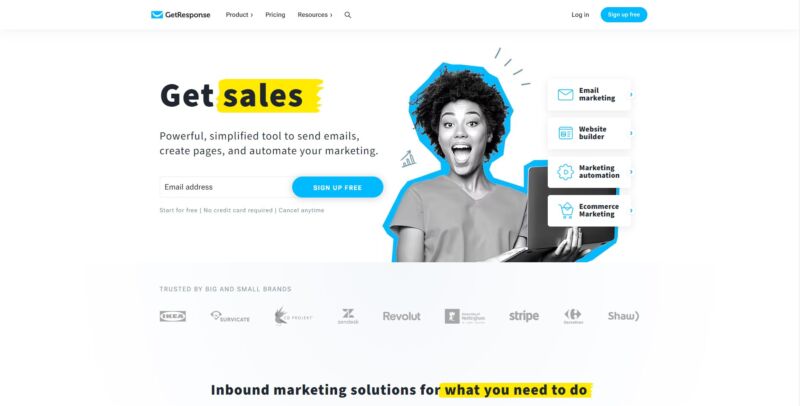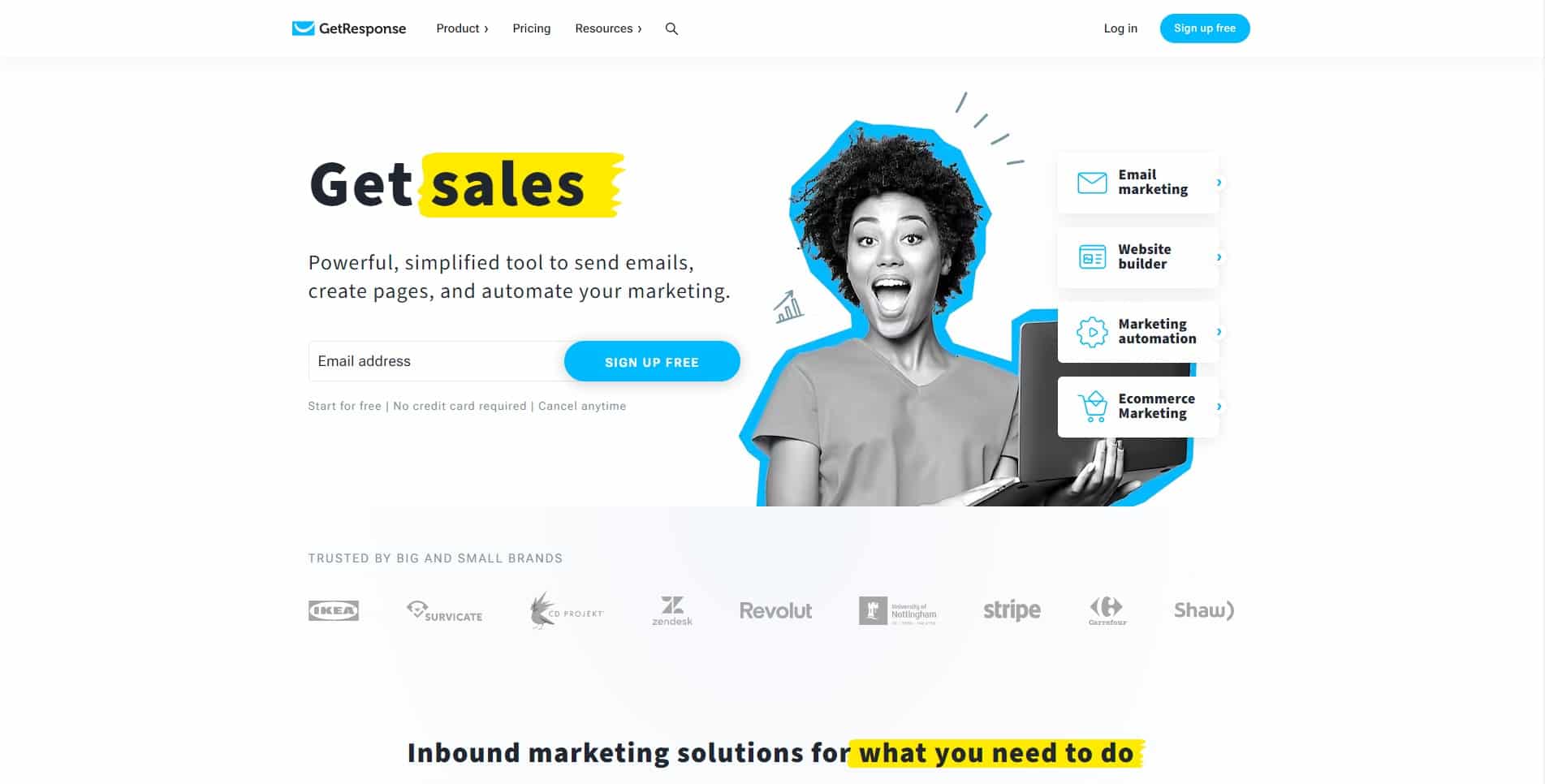 GetResponse is a suite of email marketing automation tools helping businesses to boost online visibility, increase lead generation and create powerful marketing campaigns it includes a free landing page creator to build unlimited landing pages to land you new subscribers and sales.
The main difference between Unbounce and GetResponse is that GetResponse is email automation software offering basic landing page creator capabilities to mostly grow your email subscriber list with a newsletter, webinars, and gated content while Unbounce is purely dedicated to creating stunning landing pages for conversions and sales used during PPC campaigns.
Free landing page creator

Includes powerful email and marketing automation capabilities

Great integration with other tools
Not exactly a landing page builder

Only basic landing page capabilities

Poor drag-and-drop capabilities

Bad customer support for low-paying customers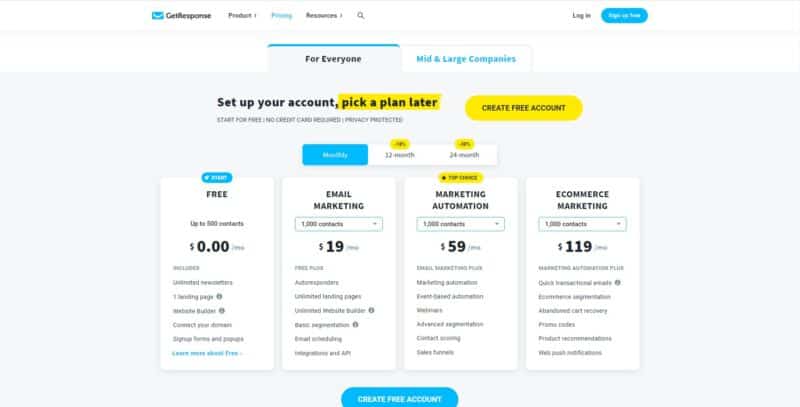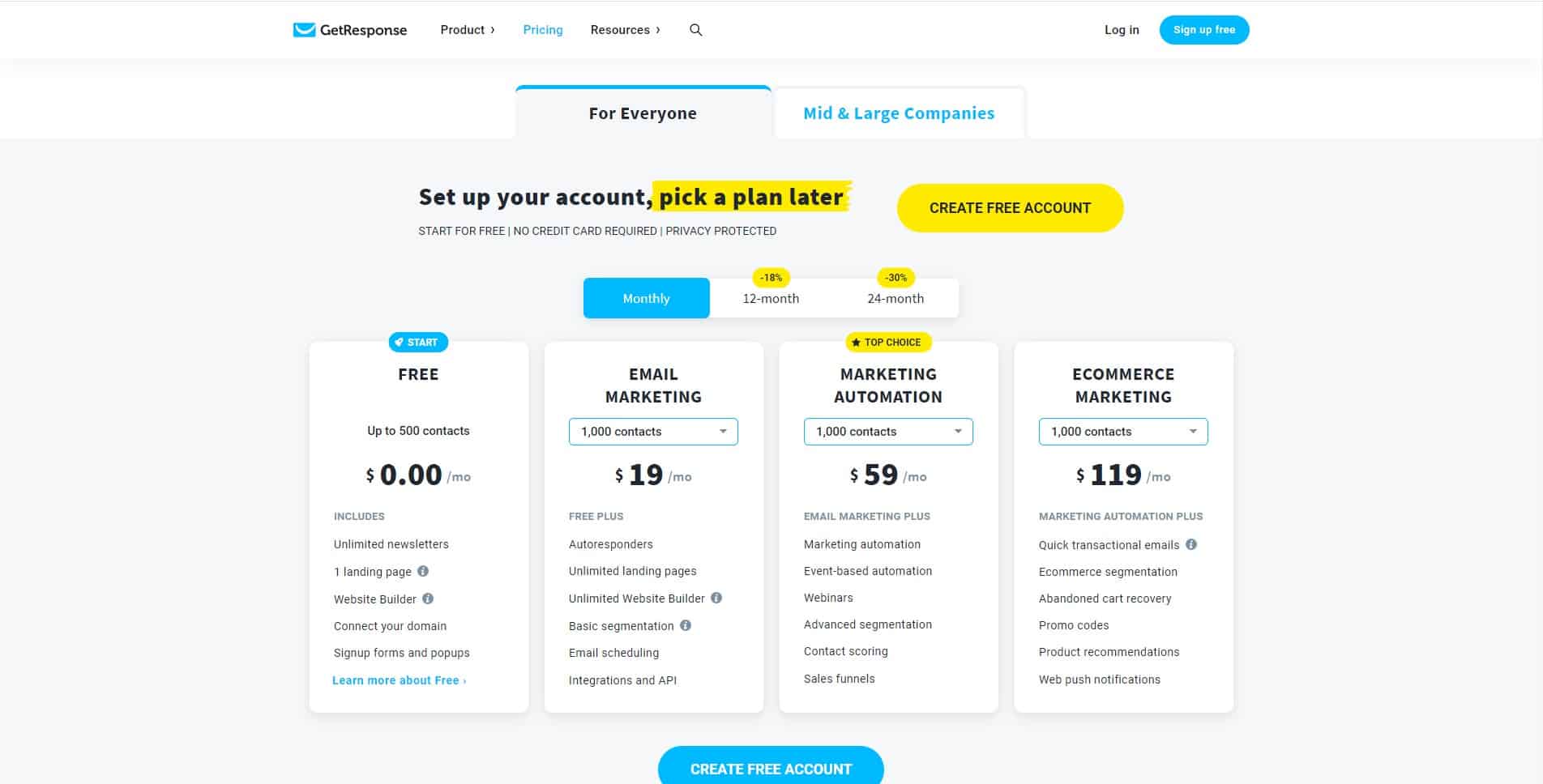 One of the best Unbounce alternatives on this list is definitely GetResponse as they offer free access to their landing page and website builder together with their basic email marketing capabilities. However, even their higher pricing plans are still very affordable compared to their direct competitors.
GetResponse Is Best for:
GetResponse is best for businesses that need advanced email and marketing automation capabilities together with a landing page builder with a smaller budget. GetResponse is not a direct competitor to Unbounce, however with its features and fairly good landing page builder it definitely makes it one of the top Unbounce alternatives.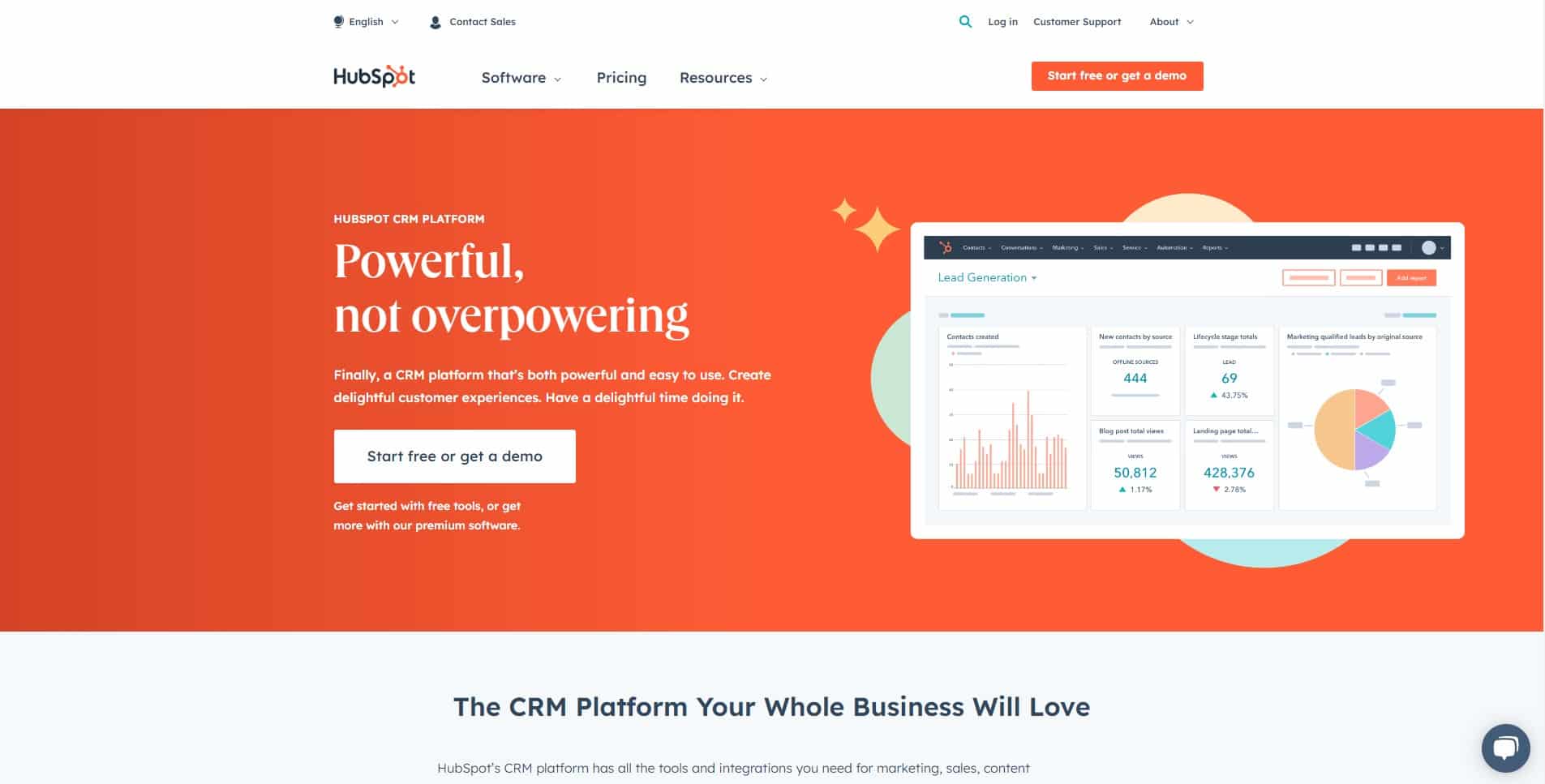 HubSpot is an all-in-one CRM platform that offers marketing, sales, customer service, and website capabilities to help you build out holistic marketing campaigns, and nurture leads into loyal customers and HubSpot also provides a landing page builder.
The main difference between HubSpot and Unbounce is that HubSpot allows you to build SEO-optimized landing pages that can drive you organic traffic be it for your downloadable content, webinars, product pages, and others while Unbounce is mainly focused on PPC-style of landing pages to get you the most conversions. Also, HubSpot's main product is not a landing page builder, and therefore it lacks the capabilities, customization, and options Unbounce has.
Free unlimited landing pages

Free unlimited conversations

Free unlimited unique visits quota

Fully synchronize with HubSpot CRM platform

SEO Optimization
Mostly simple landing pages

Lack of AI to optimize

Not made for PPC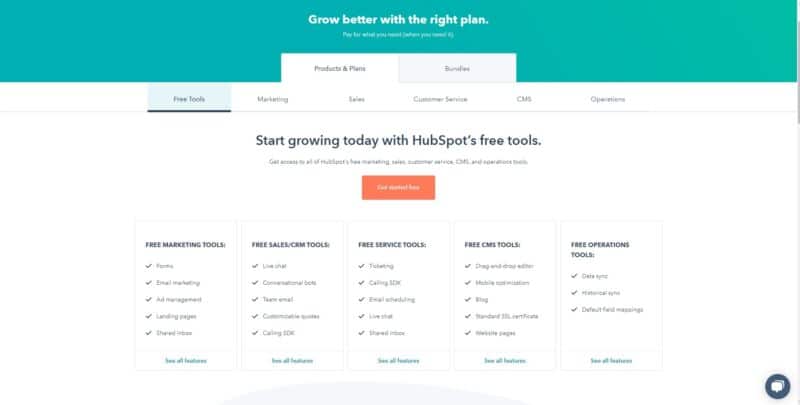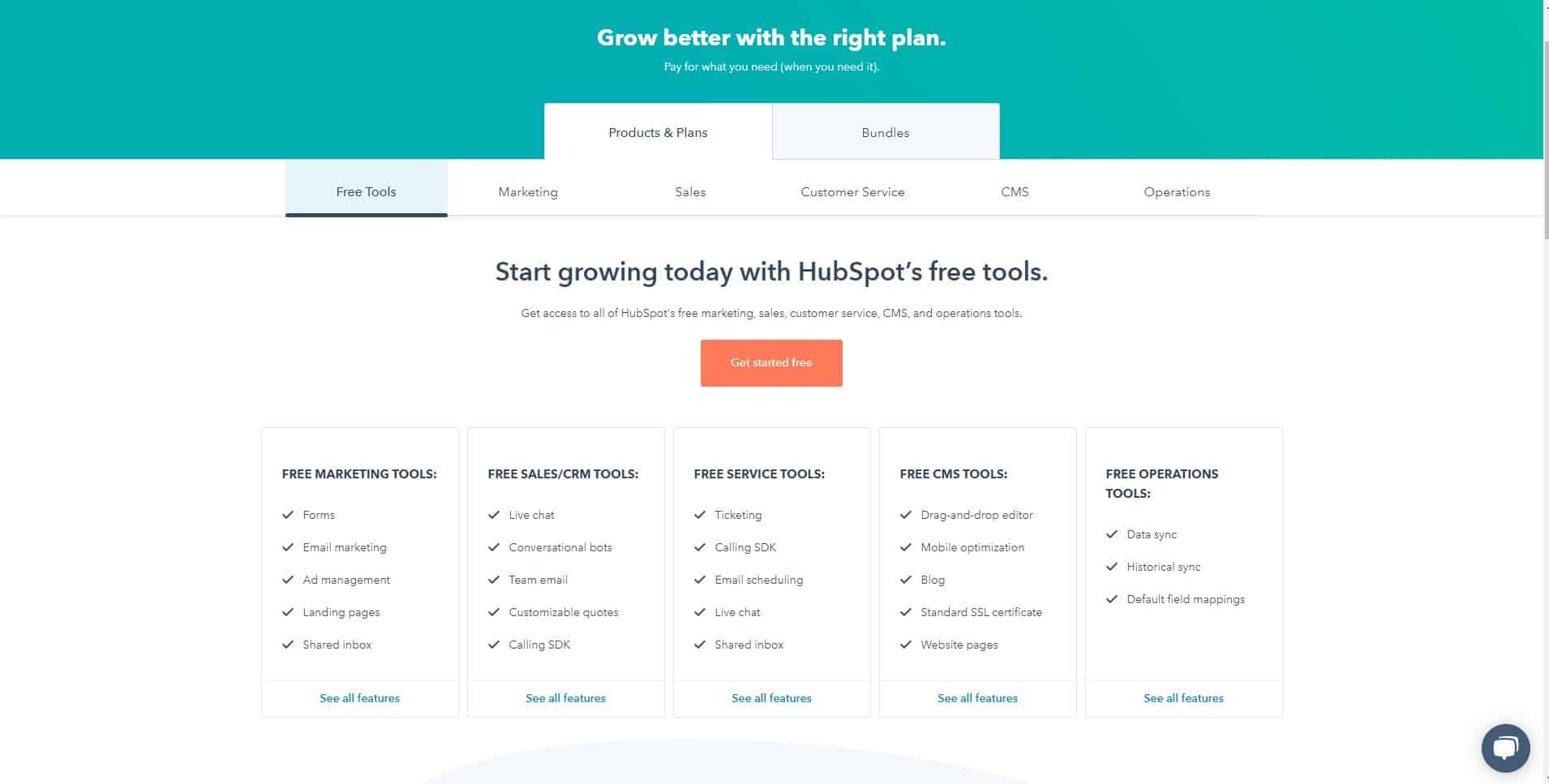 HubSpot pricing is not one of the cheapest as they are focusing on providing CRM capabilities for the entire front-end part of your business. However, they offer the landing page builder together with forms in their free marketing tools with up to 1,000,000 contacts and no limits on users or customer data.
HubSpot Is Best for:
HubSpot is best for marketers that are searching for free CRM capabilities together with landing page and forms builders to start collecting more email subscribers for their lead nurturing campaign. They offer unlimited conversations, contacts, traffic, and unlimited landing pages making this one of the best landing page builders for marketers with a large number of resources that needs landing pages.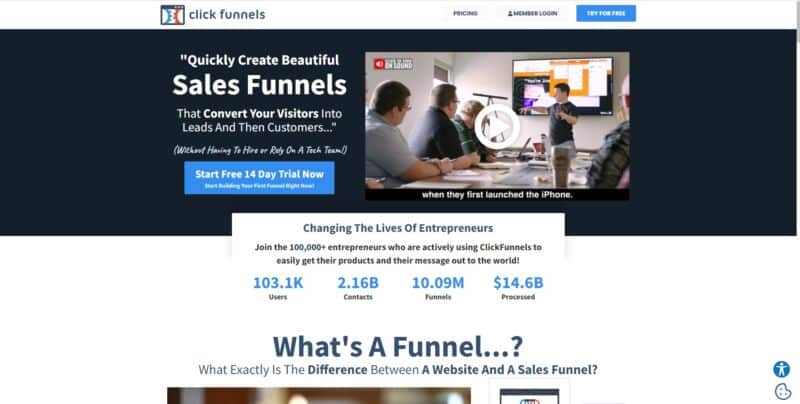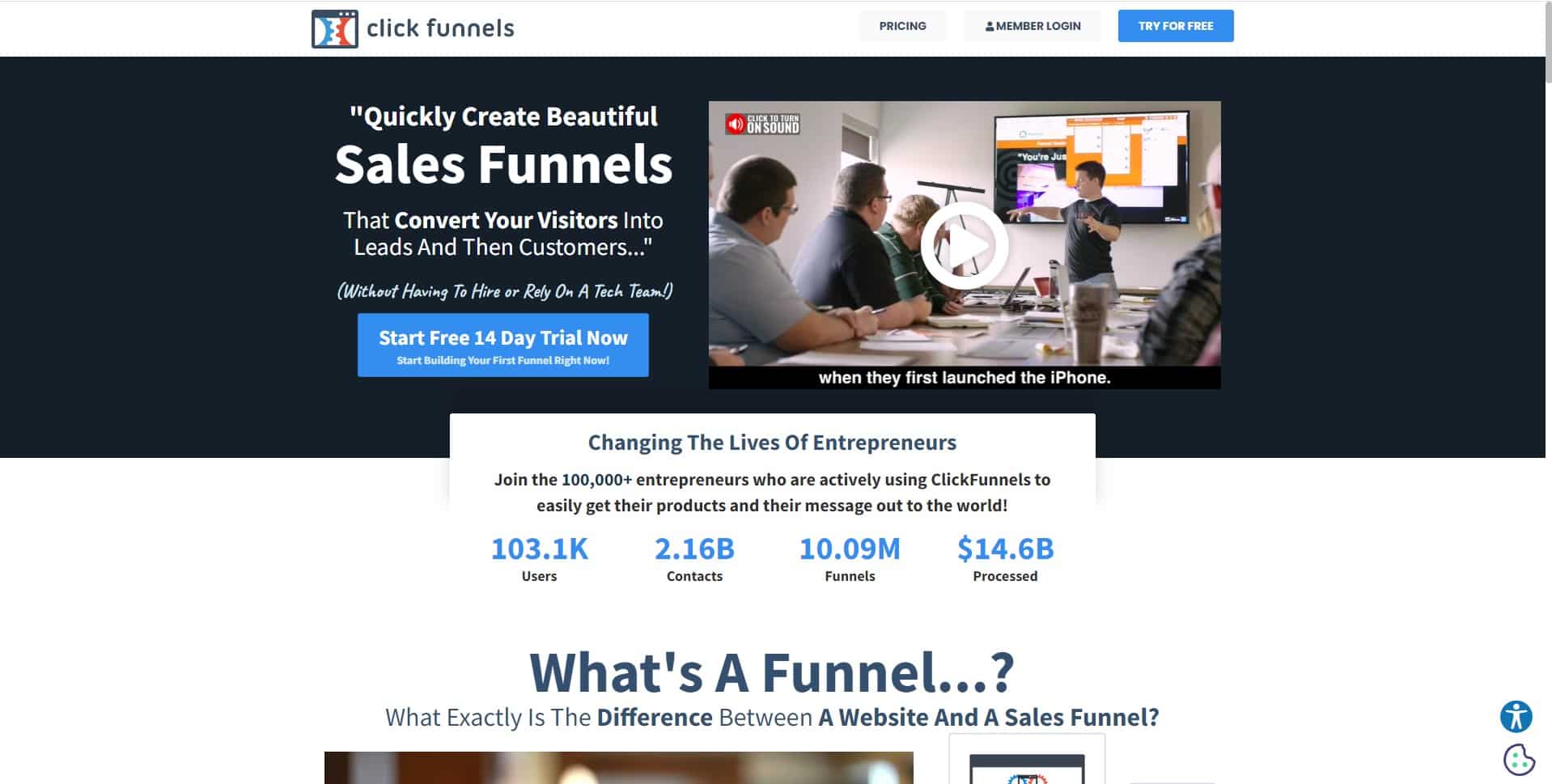 ClickFunnels is a website, sales funnel, and landing page builder for entrepreneurs, and business owners to help them convert as many visitors and increase sales value with a guided sales process for their visitors. It helps to build a complete website as a sales funnel without the need for coding skills.
The main difference between ClickFunnels and Unbounce is that ClickFunnels gives you all the tools to not only build beautiful landing pages but to build the entire sales funnel from the landing page, sales page, payment gateway, upsell page to membership area while Unbounce provides only landing page builder which is great for established businesses such as SaaS, eCommerce or Agencies with website and they just need single sales landing pages for their PPC advertising.
Build entire sales funnel process

Build in autoresponder

Tons of templates

Great integration options

Amazing drag-and-drop builder
Sometimes clunky and unintuitive

Long learning curve

Costly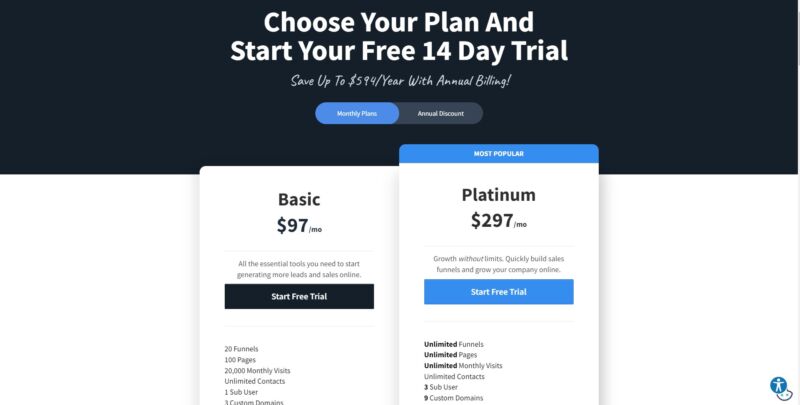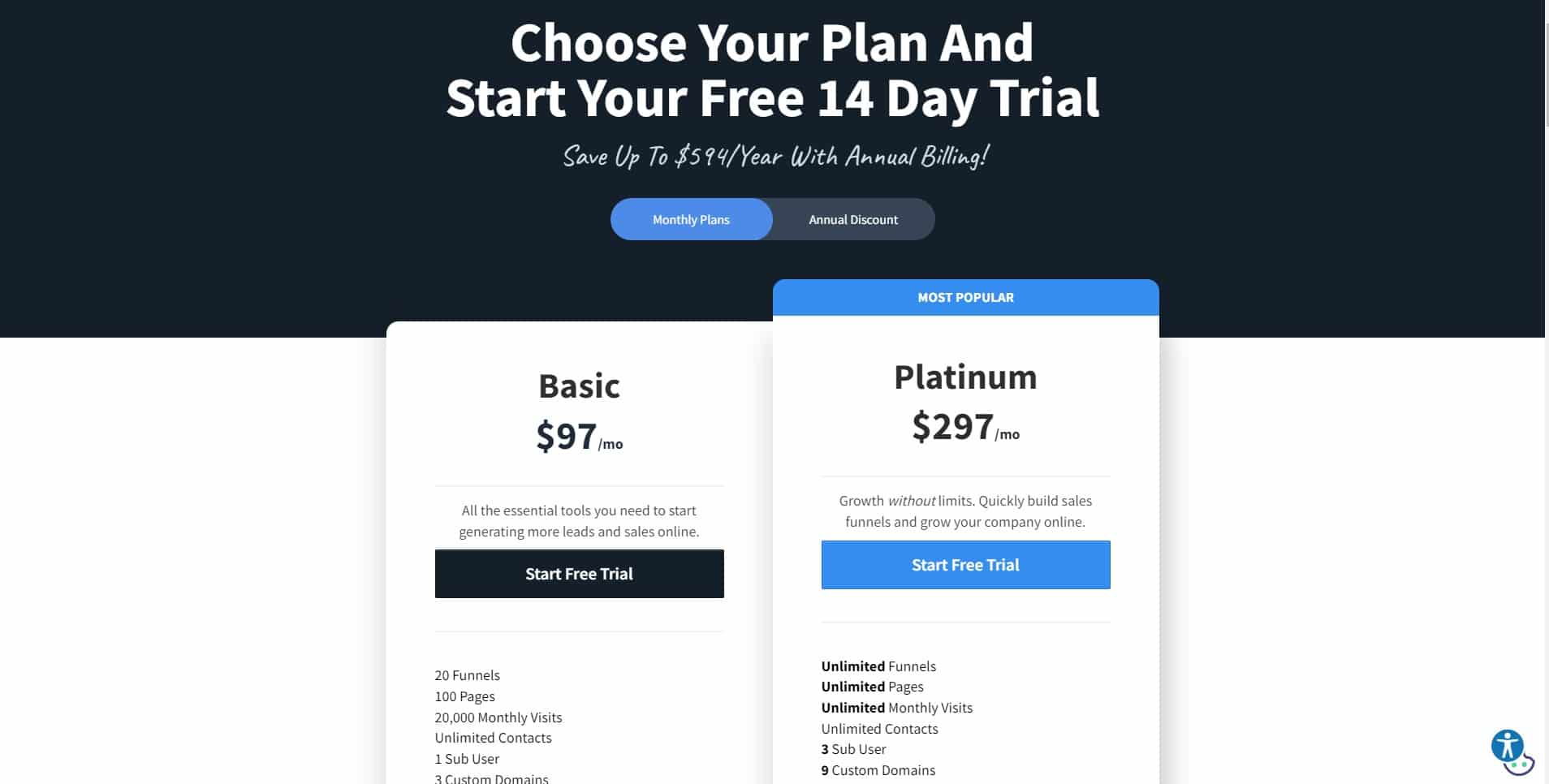 ClickFunnels offers two pricing plans starting at $97/mo giving you all the essential tools you need to start generating more leads and sales online such as 20 funnels, 100 pages and it's capped at 20,000 monthly visits with unlimited contacts and their platinum is for almost $300/mo giving you access to unlimited options.
ClickFunnels Is Best for:
ClickFunnels is best for entrepreneurs with no coding experience who wants to create a complete and proven sales funnel for their product or services to maximize their sales revenue.
WordPress Themes Alternative
And the last Unbounce alternative I have for you is to use WordPress themes and WordPress builders that allows you to build your own web pages as well as landing pages while keeping the budget to a minimum.
With that here are some of the best WordPress website builders that you can use to build your website and as a landing page builder.
Elementor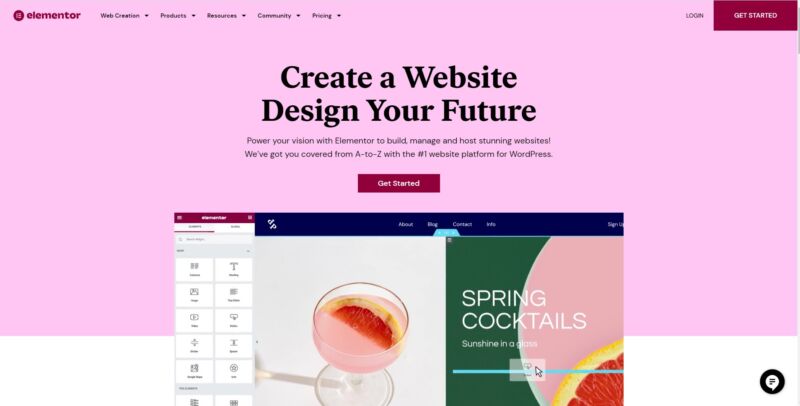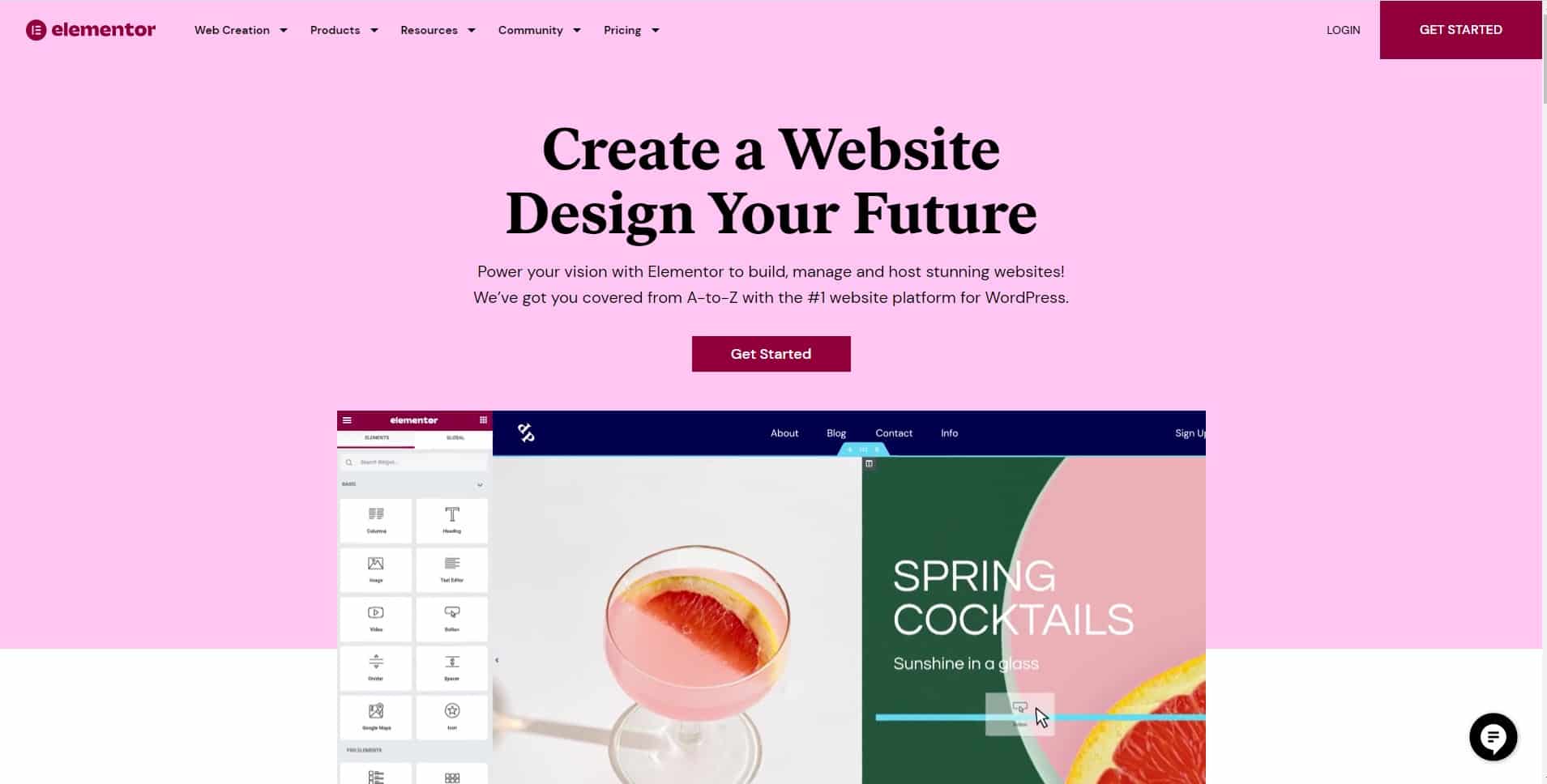 Elementor is probably the most famous WordPress website builder with great drag-and-drop functionalities, is super easy to use, and enables you to build beautiful landing pages regardless of what industry you are in making this one of the best WordPress builder alternatives to Unbounce.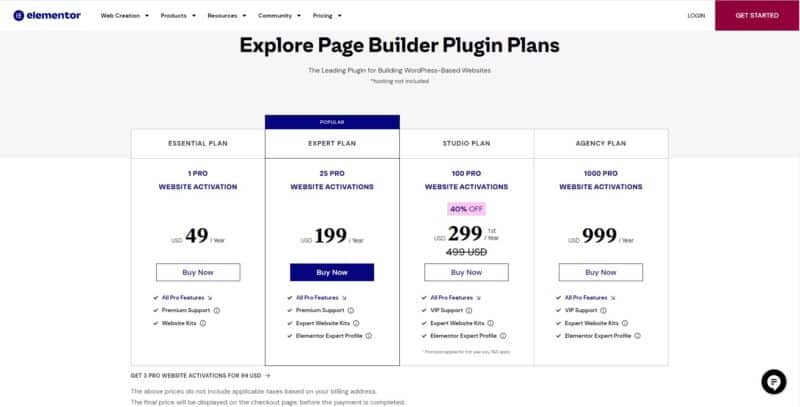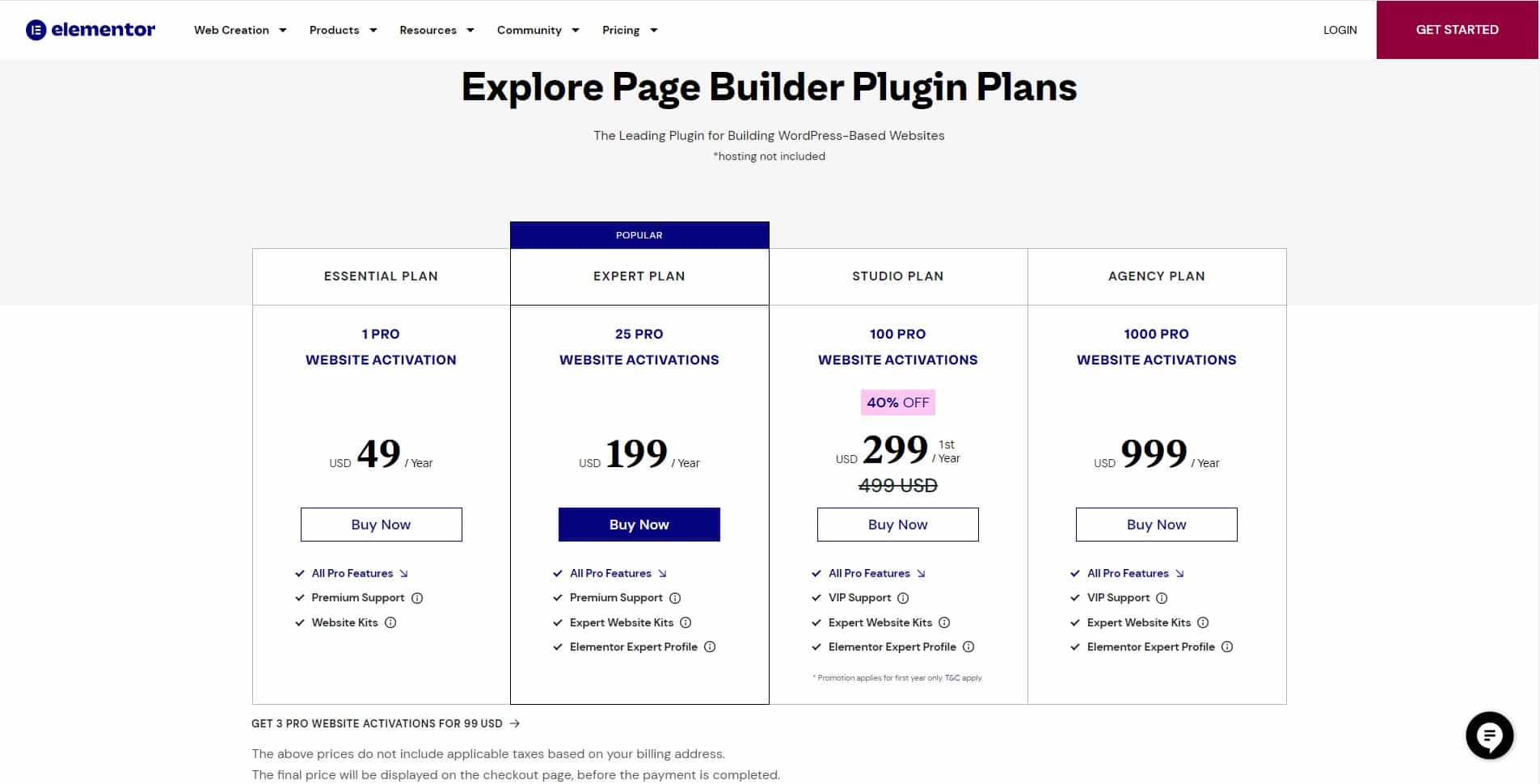 Elementor is also very affordable compared to the other Unbounce alternatives and Unbounce itself as it only costs $50/year for 1 license and of course, if you need more, they also offer plans for that.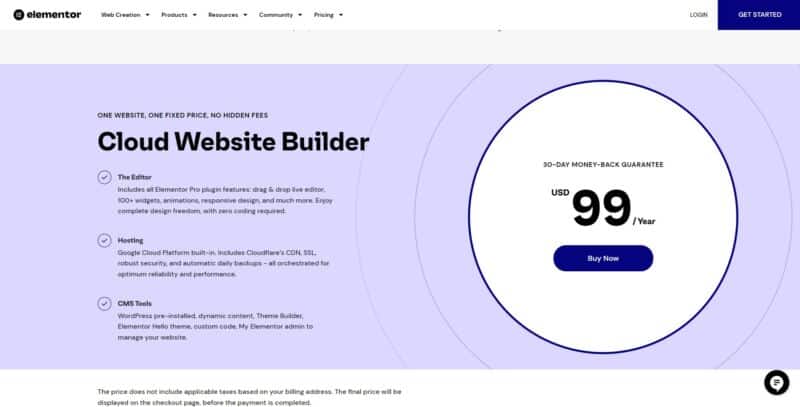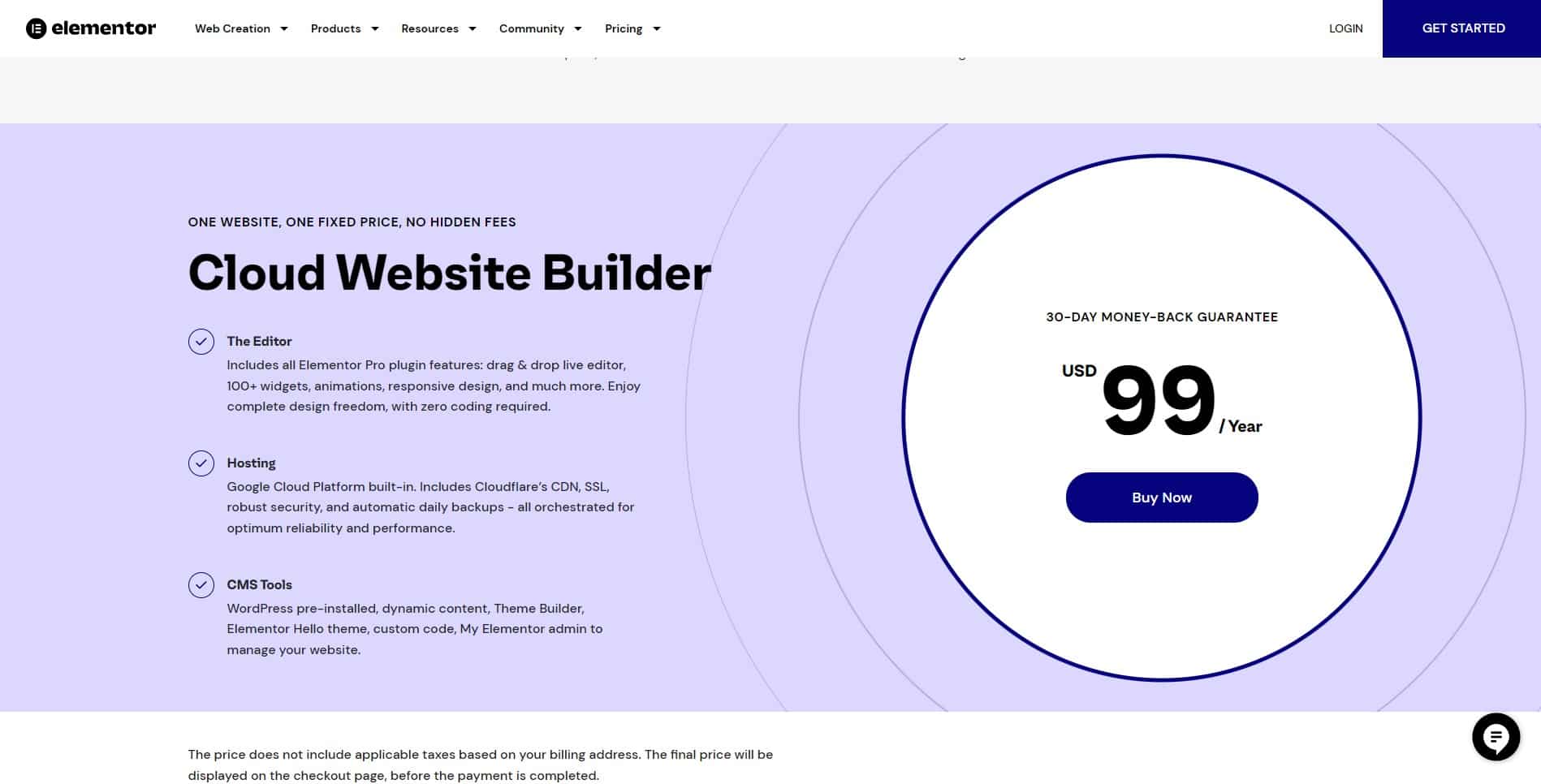 I also like that they offer great hosting together with their WordPress builder for only $99/year which for me makes this a great deal!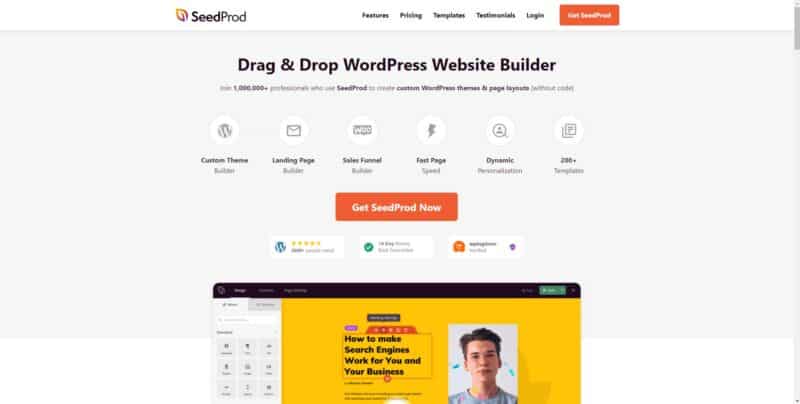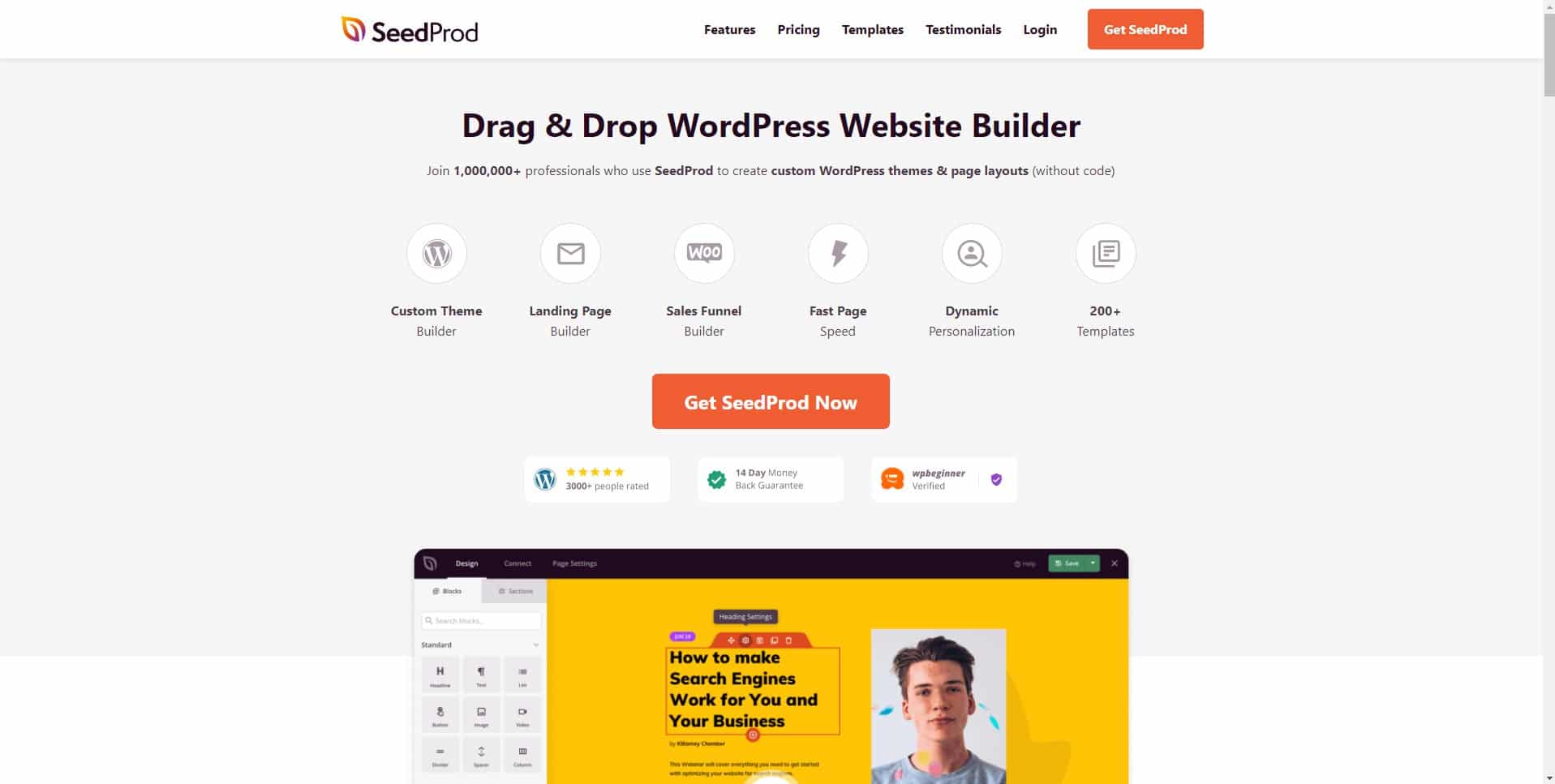 Another great WordPress website builder that you can use for building landing pages is SeedProd.
SeedProd is probably the best drag-and-drop WordPress builder you can use to create a beautiful website, stunning and high converting landing pages as well as the entire sales funnel while making sure your website meets all the core web vitals criteria.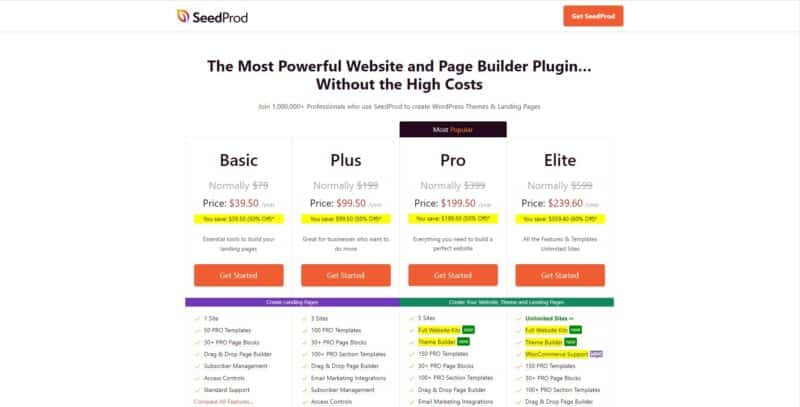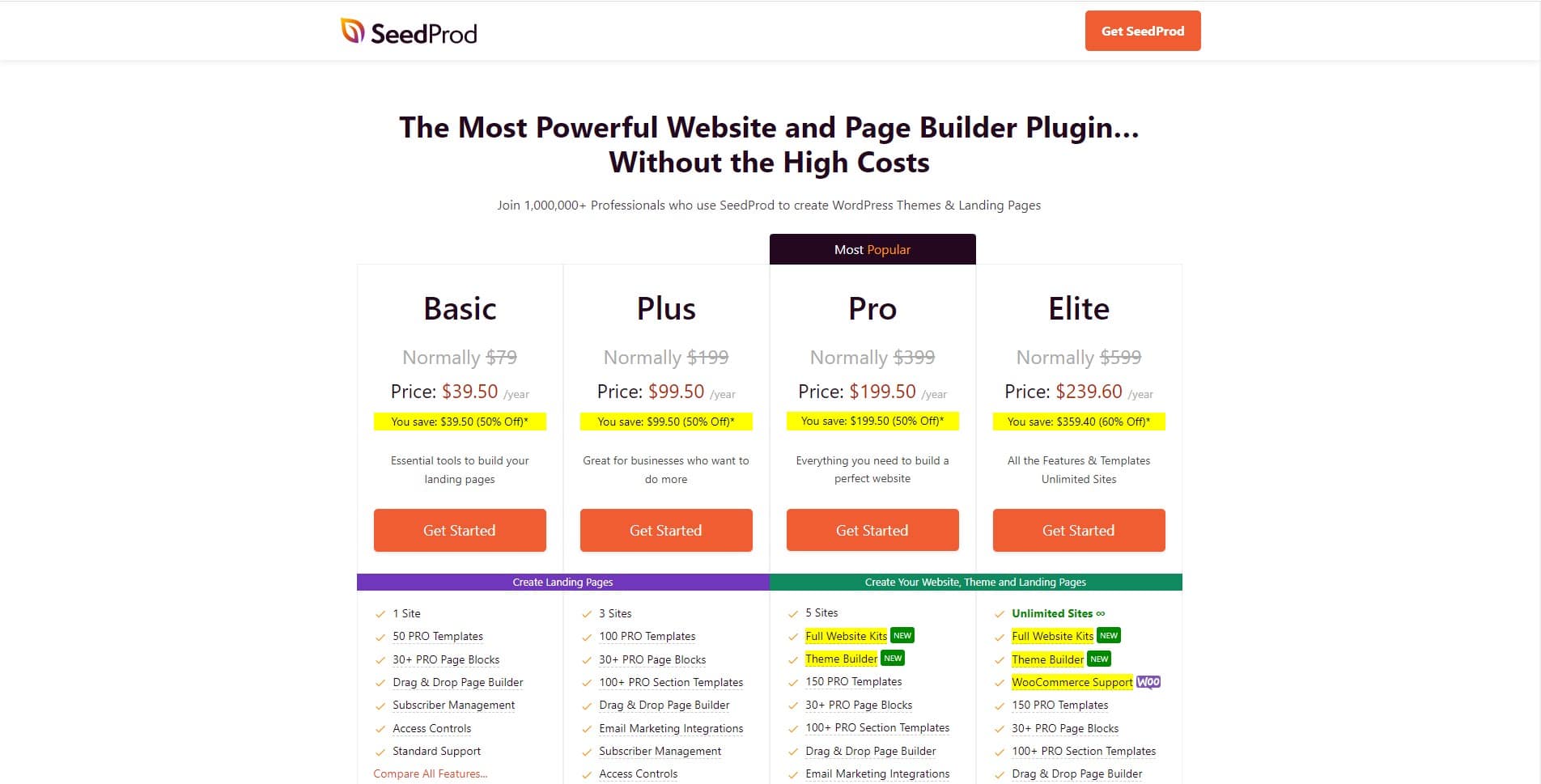 SeedProd is also more affordable compared to Elementor starting at $39.50/year, however, you can expect fewer features overall and not have any integration options which kinda sucks to be honest unless you buy the plus option with 3 sites.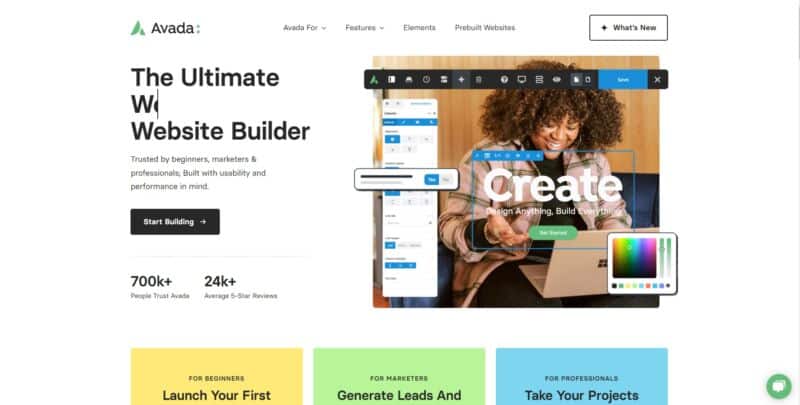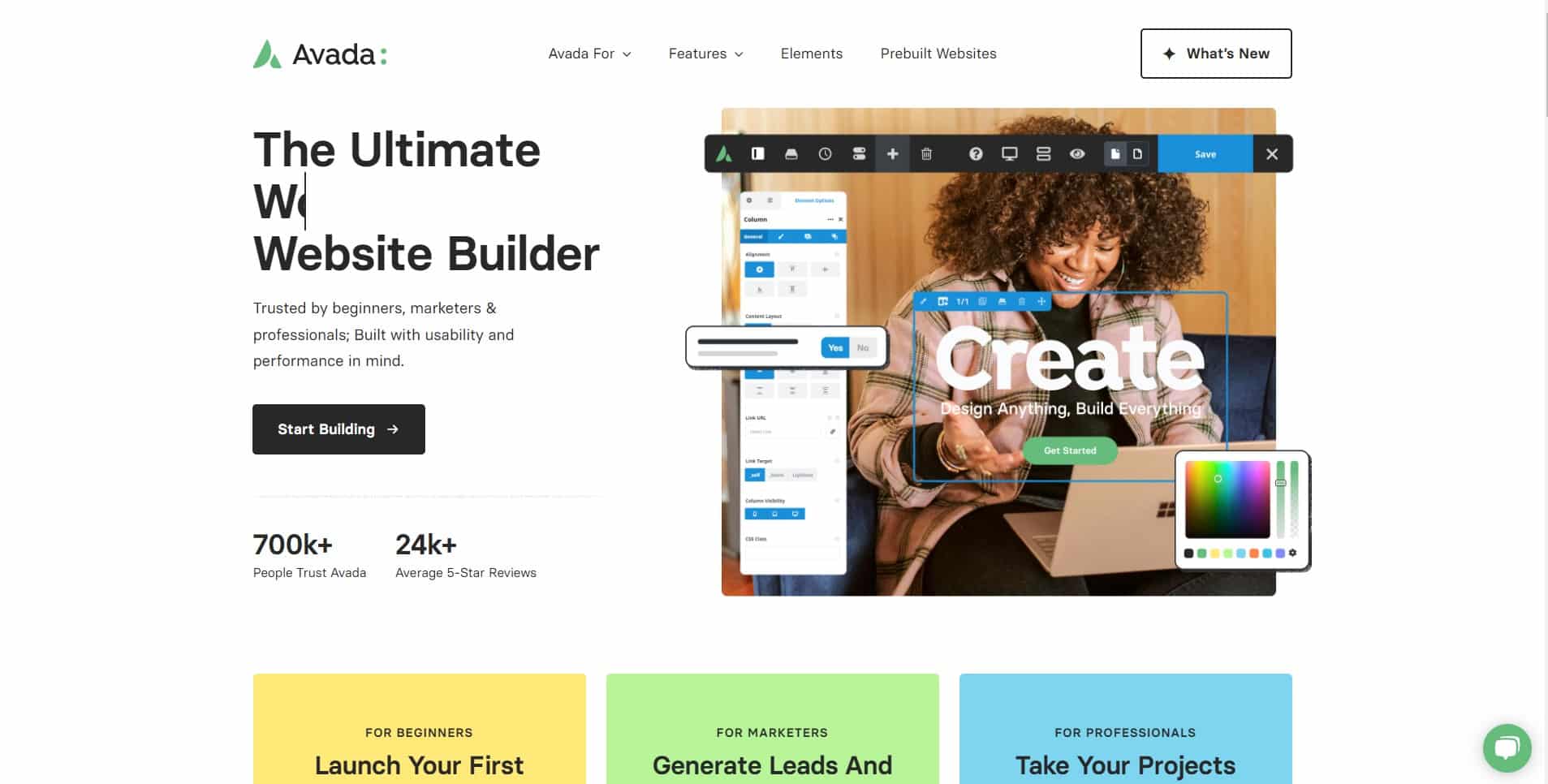 Avada WordPress website builder developed by theme fusion is an excellent, user and beginner-friendly theme that enables you to build a professional website and highly converting landing pages with no prior experience in website building or WordPress itself.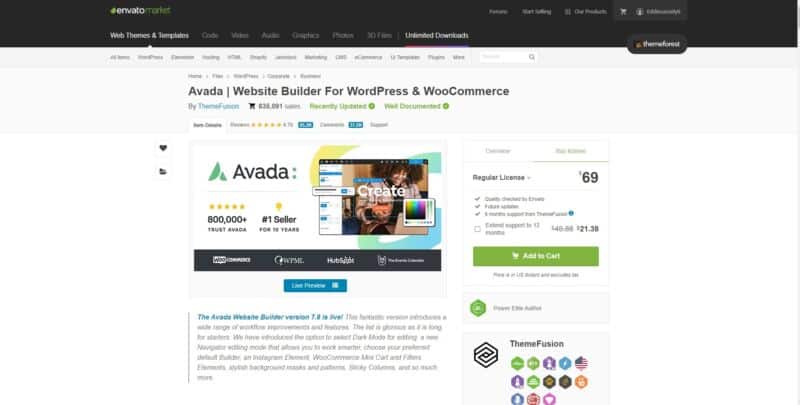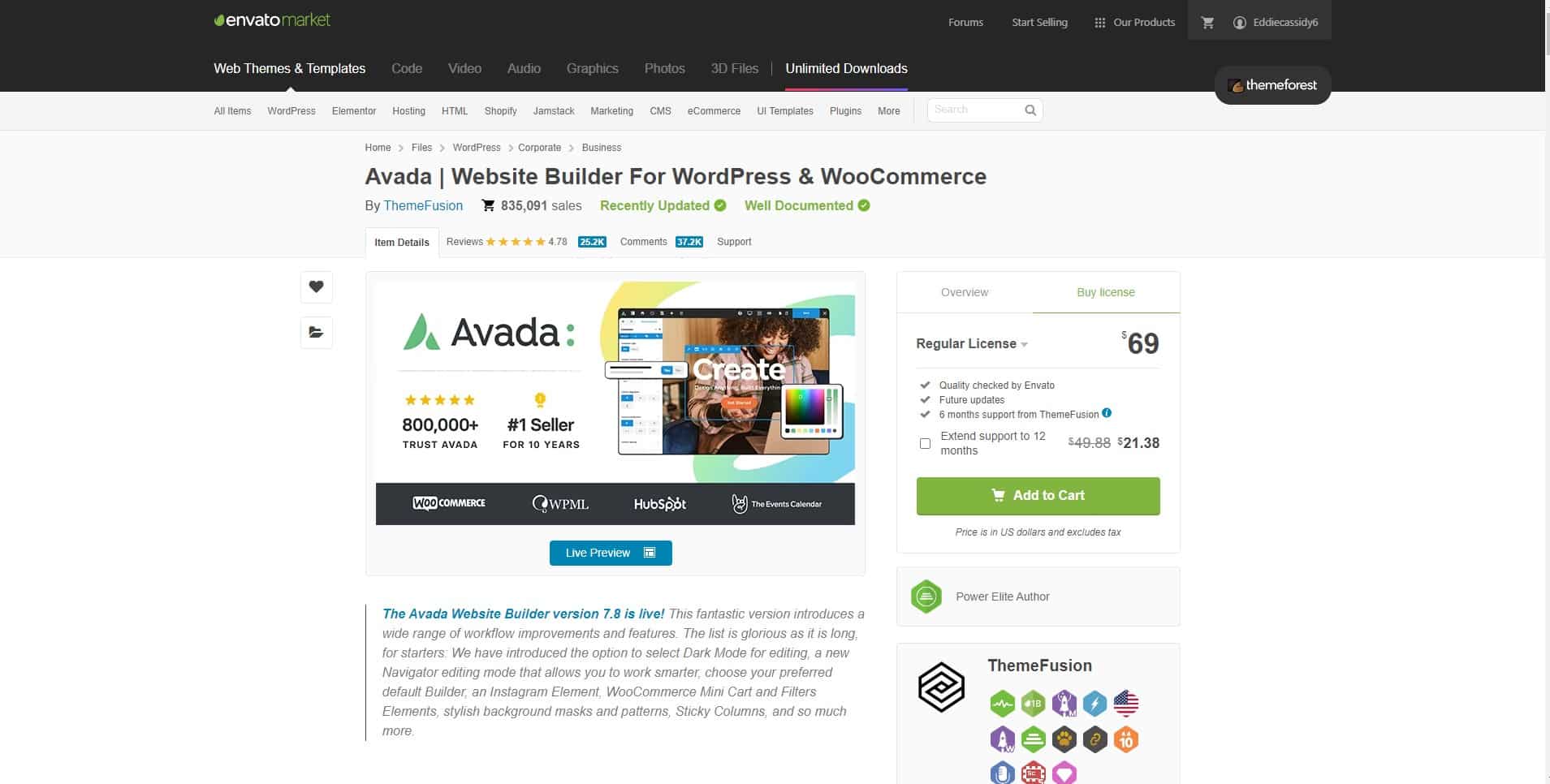 Avada is also a very affordable WordPress website builder with a one-time fee of $69 which gives you access to updates forever. However, you only get 6 months of support, and then if you will want to extend the support you'll have to pay almost $50 for another 6 months.
However, you don't need to pay for support all the time, but perhaps once a year is fine. Bear in mind that once purchased you don't pay anything, and the guys still provide you with free forever updates, so little support for sure would be appreciated. Anyway, I still believe Avada is a great alternative to Unbounce.
How to Choose the Best Unbounce Alternatives?
As you can see, there are plenty of good options and every one of the Unbounce alternatives has its pros and cons. Therefore, it is highly dependent on your situation and where you are going.
For example for B2B and SaaS businesses, I would recommend going with WordPress website builders as you won't need a large number of landing pages and the rest can be easily duplicated and then subscribe to ActiveCampaign or GetResponse for your marketing needs.
While for an eCommerce store you might need to go with a professional landing page builder such as Leadpages or Instapages which helps you to maximize your razor-thin ROI.
So yeah, it depends. That's why I gave you this information so you can decide which Unbounce alternative is the most suited to your situation.
Did you like this article? Do you have some comments, please drop them on my YouTube Channel.
Related Articles:
Also, check out our other product reviews hub.
Disclaimer
This article was created by Eduard Dziak and may contain affiliate links. The following were used to optimize the article for the best user and search engine experience include:
SE Ranking for keyword research and on-page SEO optimization
Surfer SEO for SEO-friendly content creation for users and search engines.
Jasper AI for grammar correction and information enhancement.
The article is based on the author's own experience and knowledge, drawn from both their own work and that of their clients, to provide the latest, proven methods.