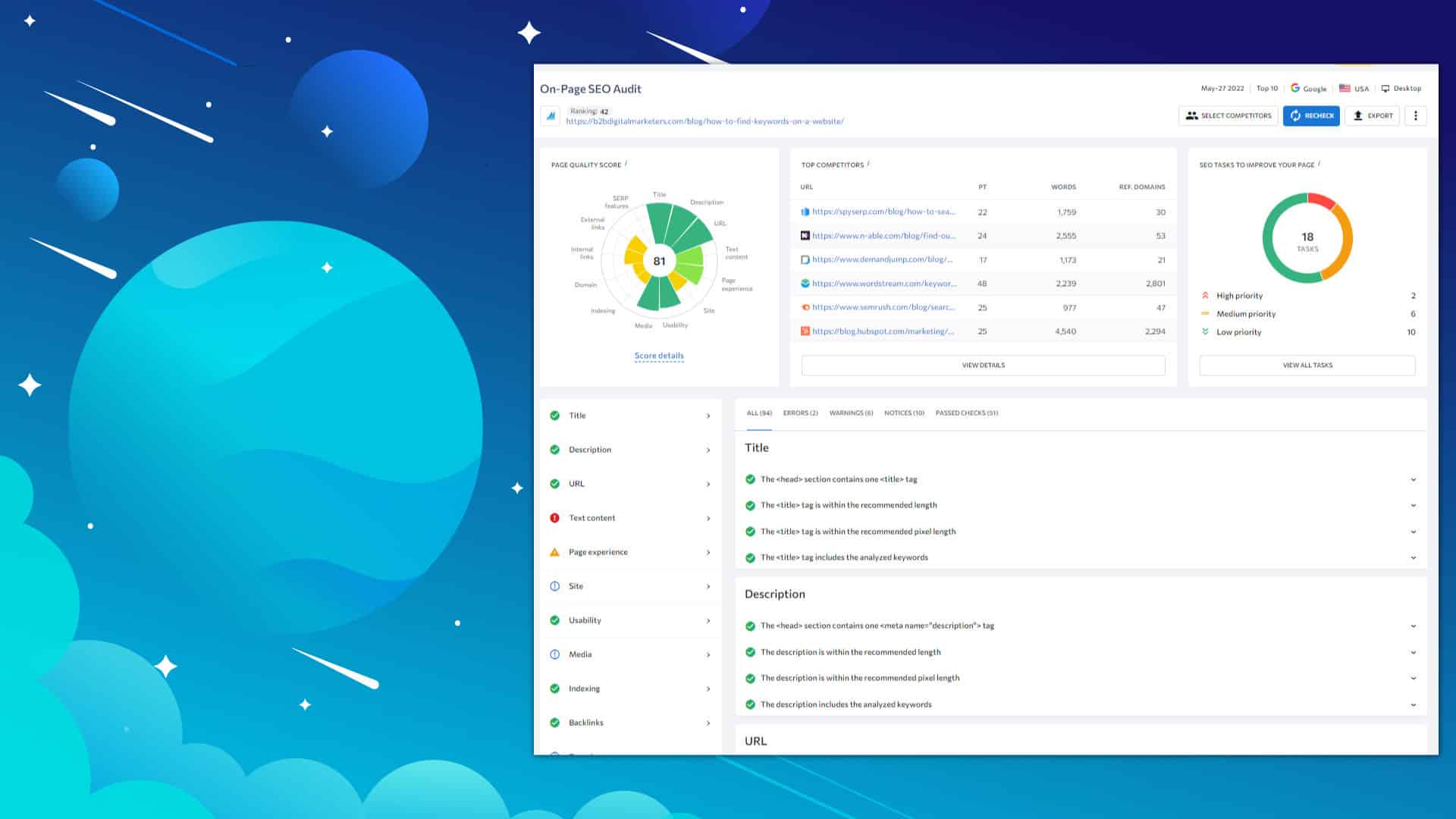 SEO Page Checker can give you tons of data and information, but if you do not know how to use this type of information, then it's not much use of it.
So, in this article, I am going to share with you the best ways and strategies how you can use SEO Page Checker tools to improve your website ranking and traffic with tons of examples that even if you are an absolute SEO beginner you will see the potential of such a tool.
1. Properly Optimize for On-Page SEO, Technical SEO & Fix SEO Issues
The first and probably the most obvious way to use the SEO Page Checker tool or On-Page SEO Checker is to ensure you have properly optimized for on-page SEO, Technical SEO, and fix all SEO issues.
When you are publishing new content on your website, there are a lot of SEO aspects that you need to focus on and of course, you can forget something. Heck, even I forget to do something or make SEO mistakes all the time.
And so, whether you are an SEO Pro or Rookie, using SEO Page Checker helps you to ensure everything was done correctly.
SE Ranking On-Page SEO Checker is an AI-powered tool that checks your web page against 94 SEO parameters and compares those against your top-ranking competitors and shows you all the errors, warnings, notices, and passed checks.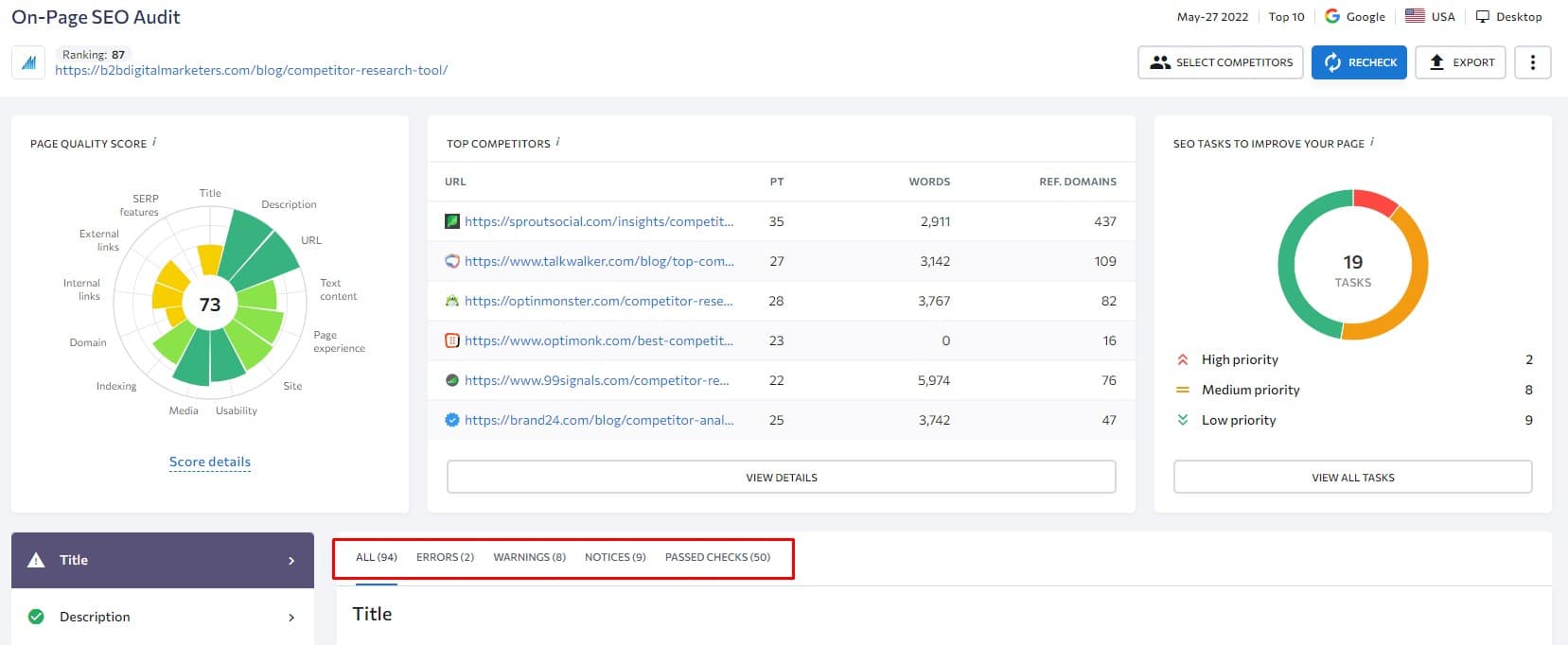 For example, you can see that my serve response is pretty bad compared to the top 5 ranking pages which is one of the Technical SEO aspects I should fix.

However, my other SEO aspects have been done correctly such as Media has been properly optimized, which means I have properly optimized my images for SEO.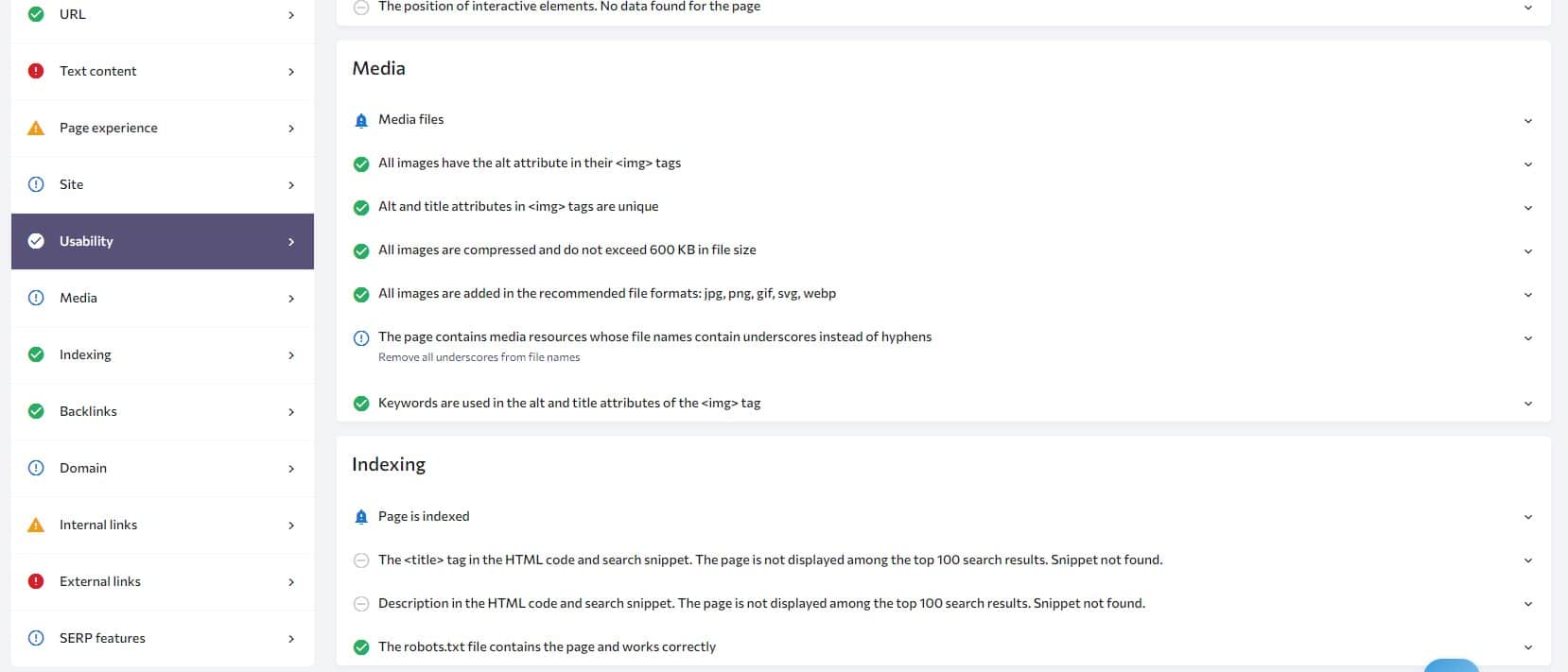 Or I included my primary keyword in the most important of the page such as headings or introduction.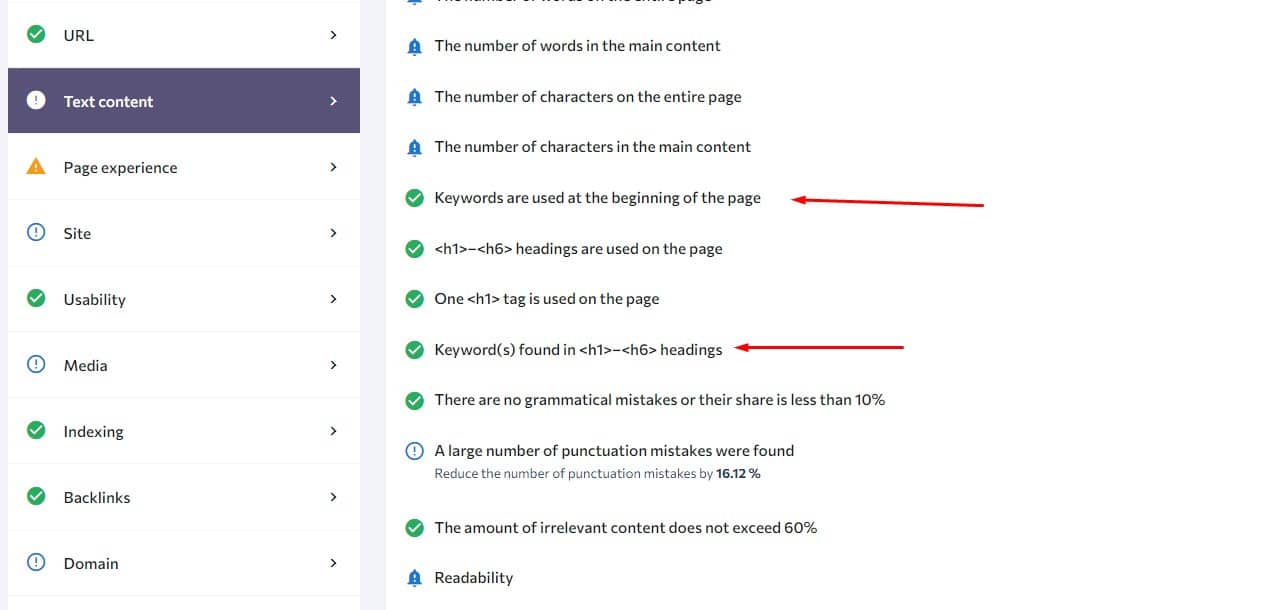 And these are just a few examples, but the report contains many more on-page SEO, technical SEO, and even link buildings ranking factors to ensure your page is properly optimized for SEO so you can rank in the top position.
Definitely, every time you are publishing new content on your website, you should run this bad boy and use it as your SEO checklist to ensure you did not forget anything that could potentially cost you ranking and website traffic.
2. Understand Your Competition
The next way how you can use the SE Ranking SEO Page Checker or On-Page SEO checker is to better understand your competition.
As said, the tool not only checks your website, but it does a competitive comparison with the top 5-10 ranking pages which helps you better understand who you compete with.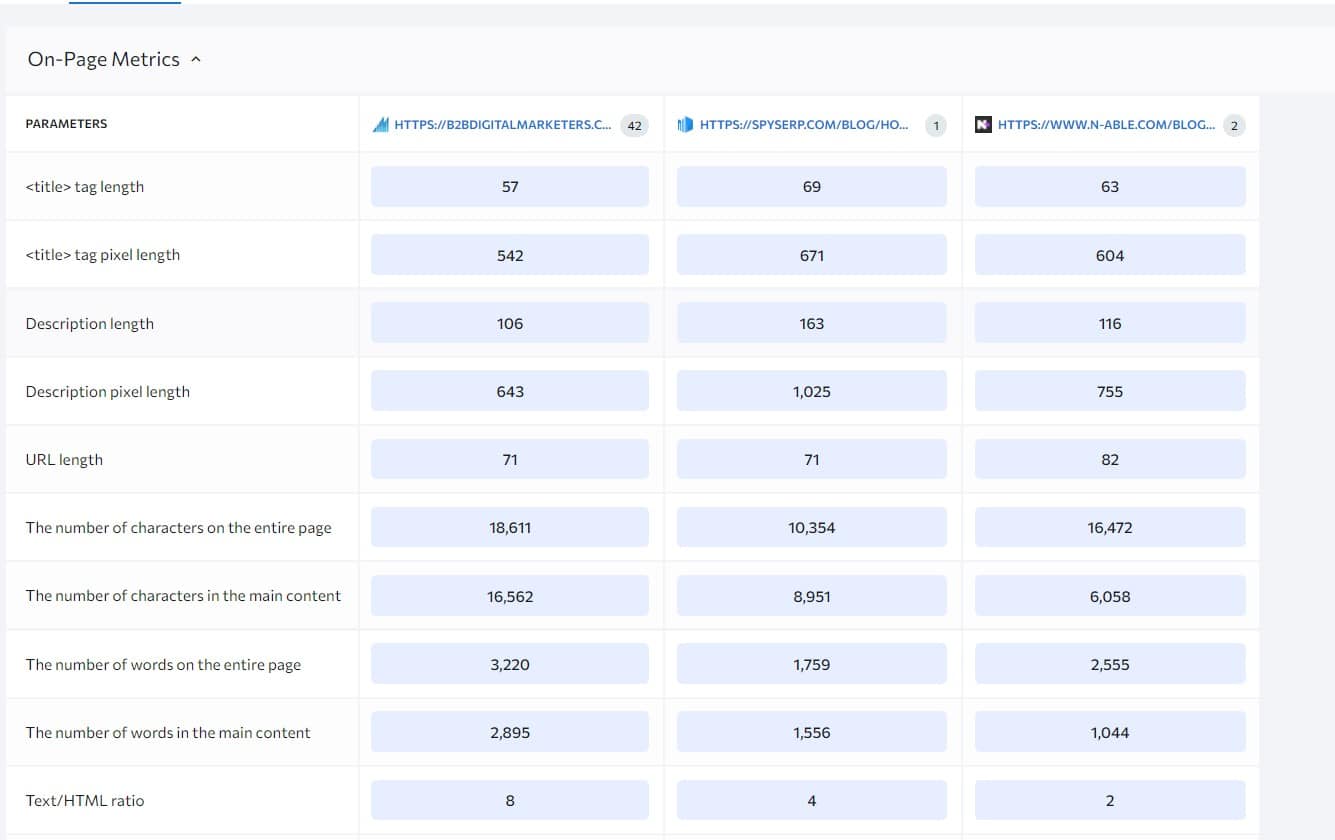 This will allow you to easily compare your page with your competitors and figure out where you are lacking and why can't you hit the top 10 positions.
For example, in the Competitive Comparison report, you can look at the number of words in the main content, if they have more words on content it could mean they have covered the topic more in-depth. Thus, you should review if you have provided enough information.

Or you can look at their website and page authority one of the big ranking factors to rank in top positions for target keywords.