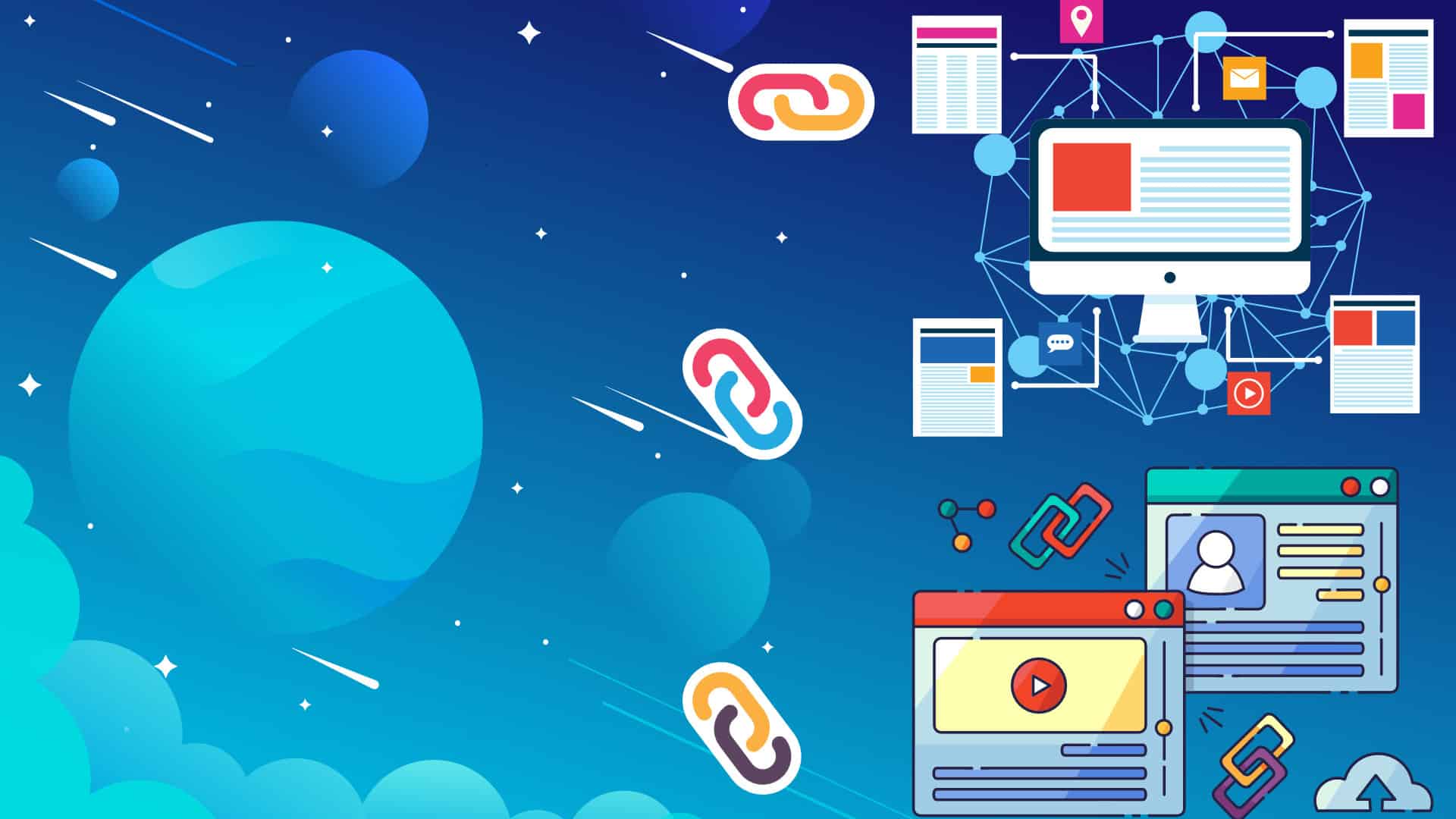 In this article, I'm going to show you some creative link building strategies, advanced link building strategies as well as some older strategies that still work like a charm if you do it properly.
So if you are ready to launch your link building campaign, boost your off-page SEO and build some seriously high-quality backlinks, then check out these best 13 link building strategies.
Let's get started:
Strategy #1: Guest Posting
The first link building strategy on our list and definitely one of the most well know and still very effective is guest posting.
Guest posting has been around for ages and it is widely used by link building experts and marketing agencies to get high-quality backlinks.
For example, Leo Widrich the founder of Buffer App has used guest posting to acquire 100,000 customers in the first 9 months.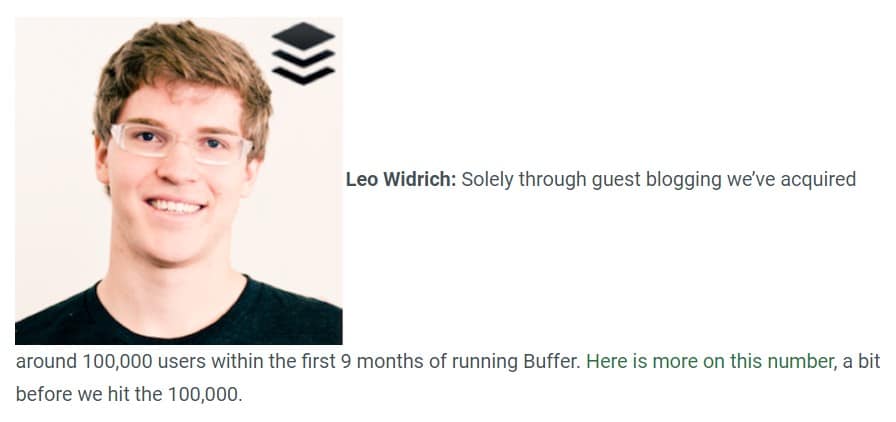 Or Brian Dean has written over 200 guest posts and now he is ranking for one of the most competitive keywords in the SEO niche.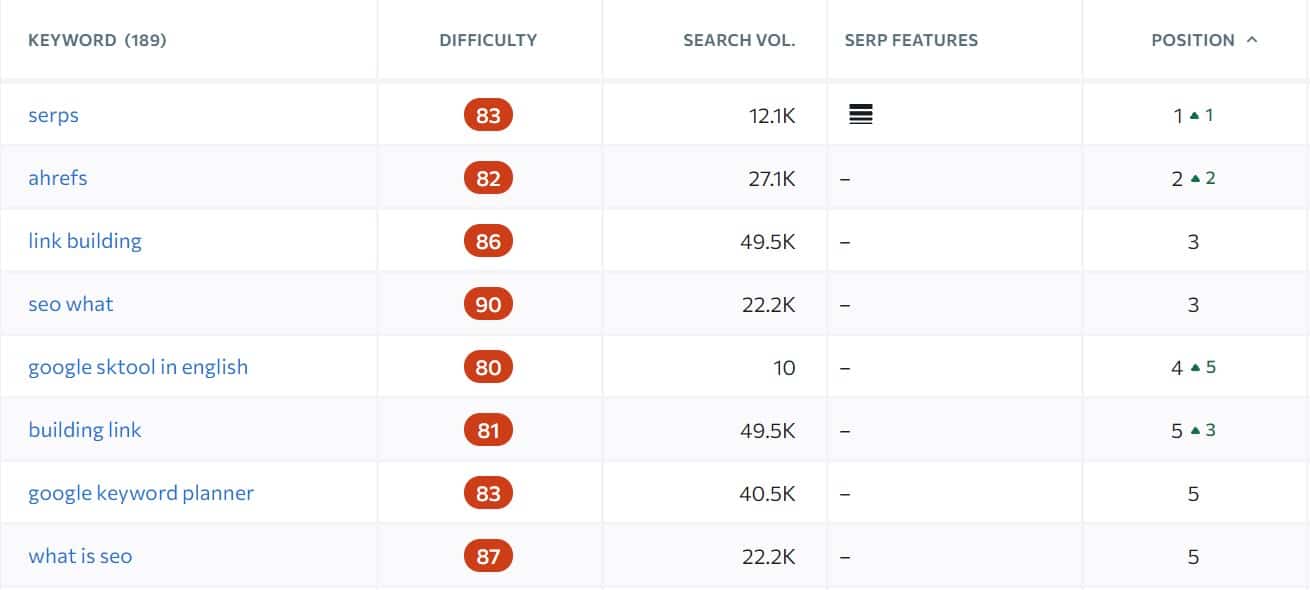 However, the big problem with guest posting is that Google does not like it. As said by John Mueller, guest posting for links results in unnatural links and he says Google already devalues them.
Therefore, the old ways of doing guest posting don't work. Google algorithms are trained to identify guest articles as they are pretty obvious.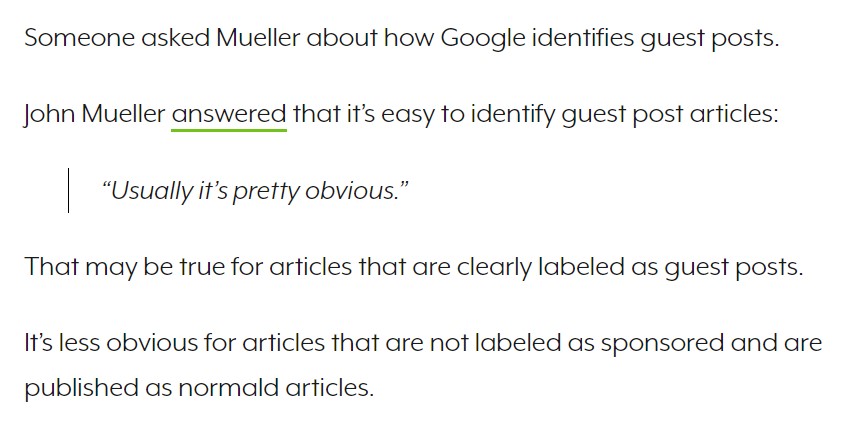 However, that does not mean guest blogging is over. You only have to be smart about it. And if you want to learn how to properly do guest posting without Google devaluating your backlinks, then you can watch my video here:
Where I explain everything you need to know about guest posting and how to make it effective.
Strategy #2: Resource Link Building
The second and as well as very effective link building strategy is resource link building.
This link building strategy can help you get many high-quality backlinks for your website and resource page link building is one of my all-time favorite link building strategies for many reasons:
Reason #1: Resource link building is one of the easiest link building strategies if you dedicated a lot of your time and resources to content marketing and blogging.
It is because this strategy focuses on finding web pages where they recommend outside resources to learn more about a particular subject. For example, in the SEO niche, this could be this page on Best SEO Blogs to Read from Naven.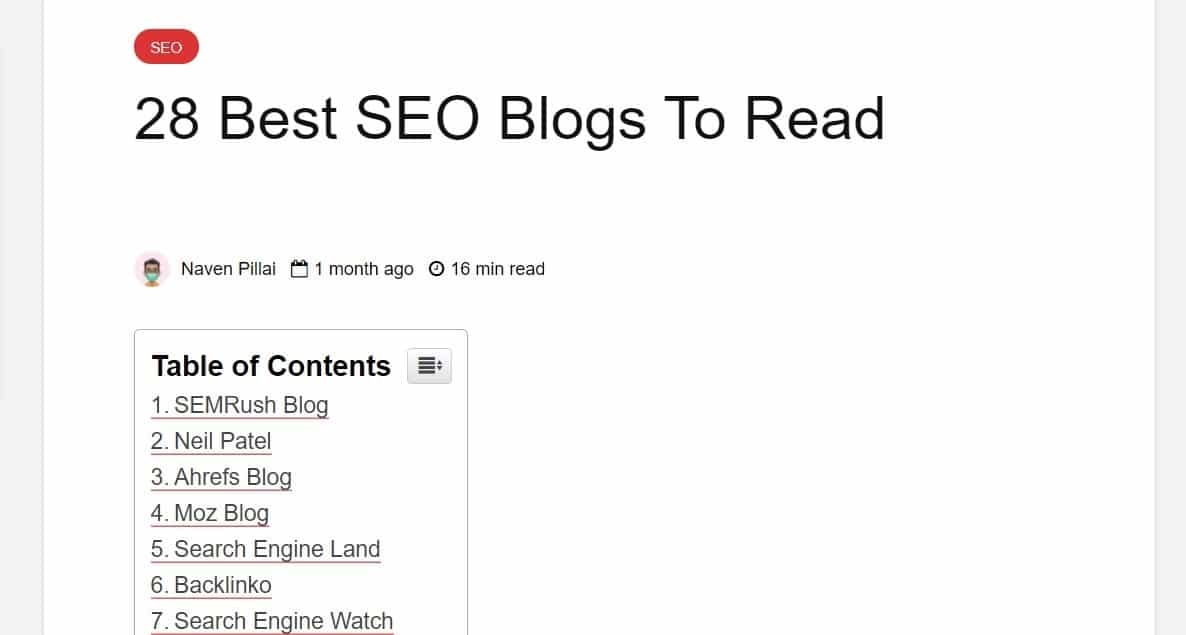 As you can see, he created a curated list of the best resources in the SEO niche on the internet. Now, you can see why this strategy can be so effective if you spend a lot of your time and resources on content marketing.
Reason #2: The outreach processes are much easier as in many cases the ones that create resource pages also provide a way to get in touch with them.
If we come back to the "Best SEO Blogs" example, we can find at the bottom of the page that Naven has included his email to reach him out. This makes the blogger outreach process much easier as often you don't have to find the email address of the right person unlike in the guest posting strategy.
Reason #3: Pitching for resource page link building is much easier than with other link building strategies.
The reason why it is easier is that resource pages are literally made for great resources to be included within, so if you are a great place to learn about a particular subject then pitching your website or blog is much easier.
You just need to let them know about you and let them decide if you are worthy to be featured on their resource page.
And on top of that, you are making their life much easier because every page on your website should be regularly updated, as Google likes that, therefore, providing them with new resources helps them update their web page and improve their ranking.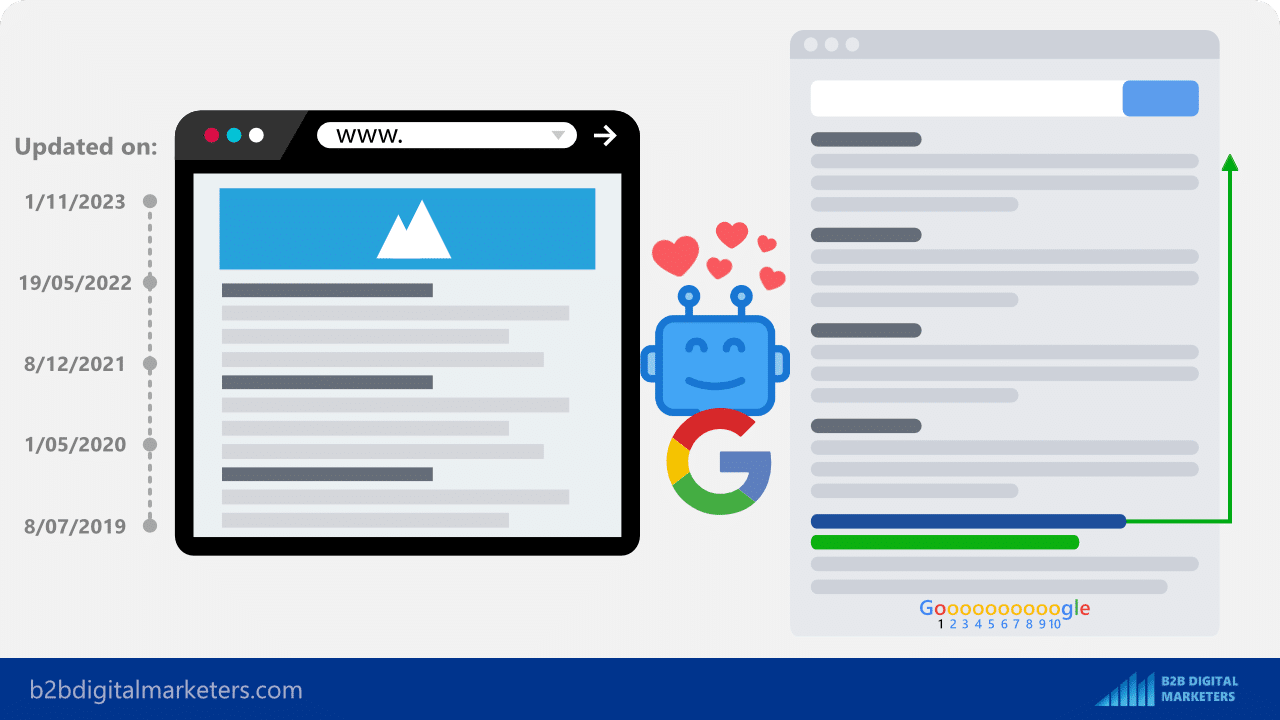 So, don't forget to mention this as well, often SEOs forget that, and it can help you to get an extra reason why they should take the time and include your blog.
Strategy #3: HARO Link Building
The third on our list of link building strategies and arguably the easiest on this list is HARO link building.
With HARO (help a reporter out) you can earn super high-quality backlinks with minimum effort. Journalists from niche authority site all the way to the most well know outlets like Inc, Bluehost, CIO Magazine, and even you can find New York Times, WSJ, and others that are using HARO to get in touch with experts.
So, for you to start with HARO link building you simply need to register at HARO and you will receive three times, Monday to Friday journalist queries for you to answer.