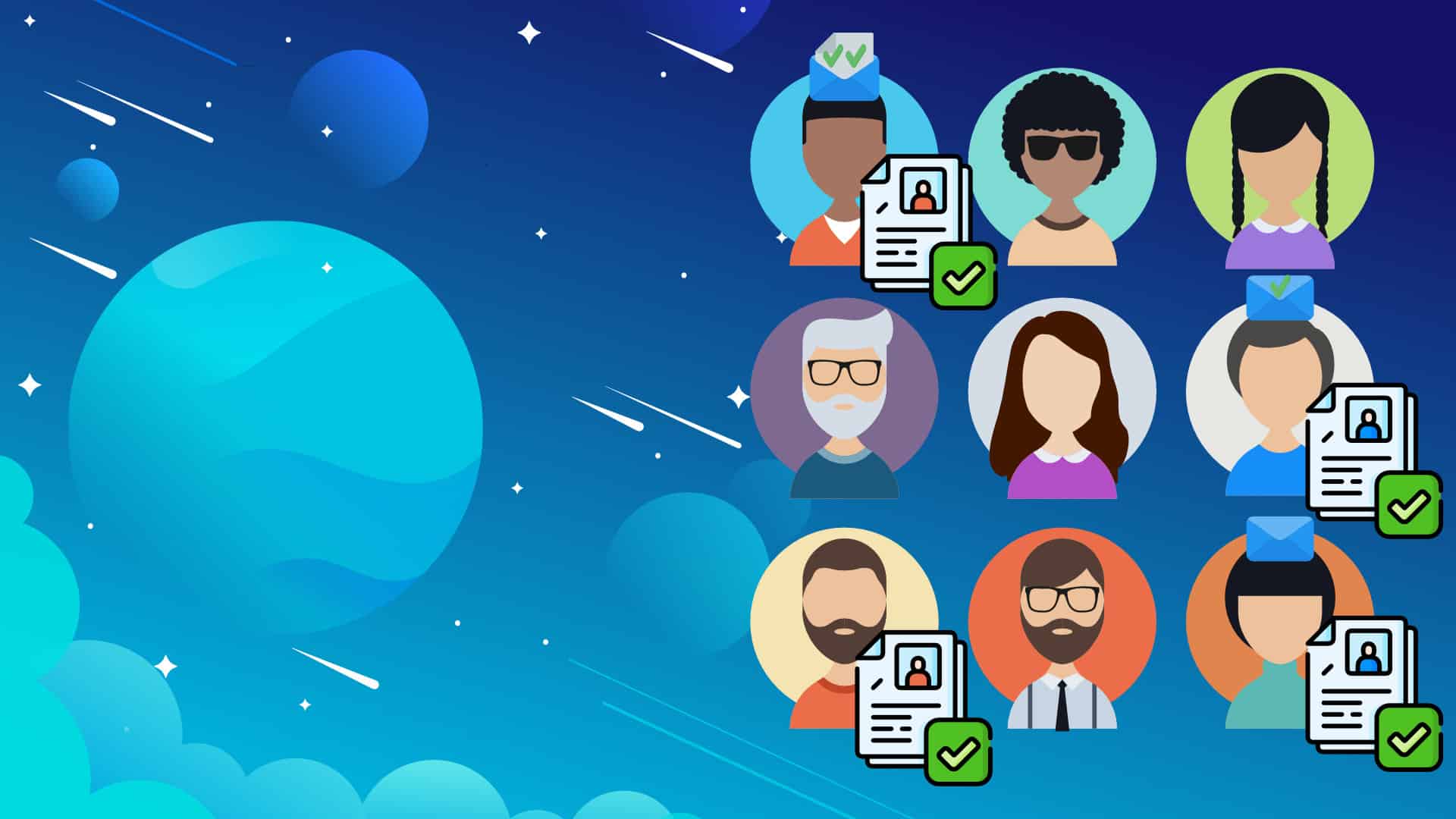 In this article, you will learn how you can become an expert in blogger outreach. You'll discover how to find the right blogging sites, segment them, how to find the right person and their contact information, how to create the perfect emails that convert, and finally how to scale the whole process.
Not only that, but I will also give you the best practices for blogger outreach to ensure your first blogger outreach campaign doesn't end up in spam or deleted but gets the desired results.
And you will learn a lot more and we have a lot to cover, so let's get started:
But before that, if you learn something new throughout the video, please give this video like, write a nice comment below and subscribe to my YouTube channel for more best SEO and marketing practices.
What is Blogger Outreach?
Proper Blogger outreach is a process of researching, connecting, and persuading bloggers in a non-spammy way by using outreach tactics and strategies in order to achieve your objective such as giving you a backlink, promoting your product or services, collaborating, and others. Also, at the same time build a relationship with your prospects and it is an essential strategy for growing your website and online presence.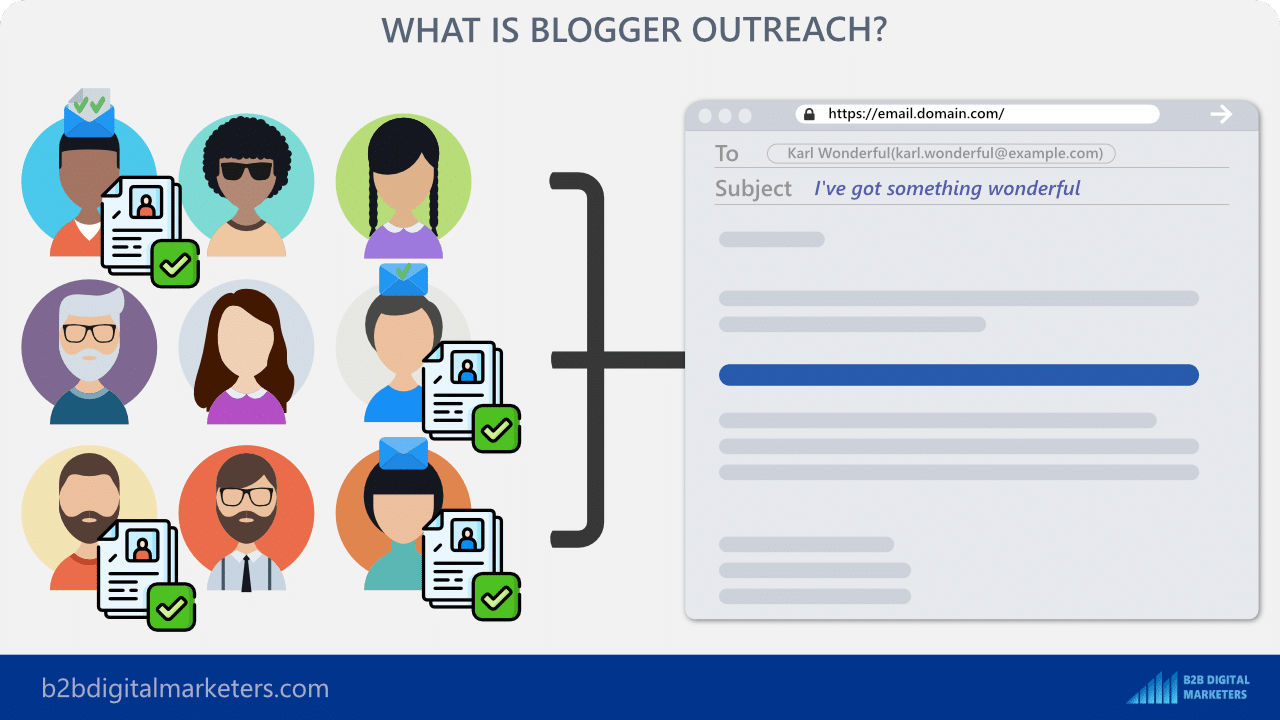 Unfortunately, most people that are trying to do blogger outreach want to simplify and half-ass the process, avoid the difficult parts, scale it without personalization, and in any other way save their time, which often results in terrible emails like this one: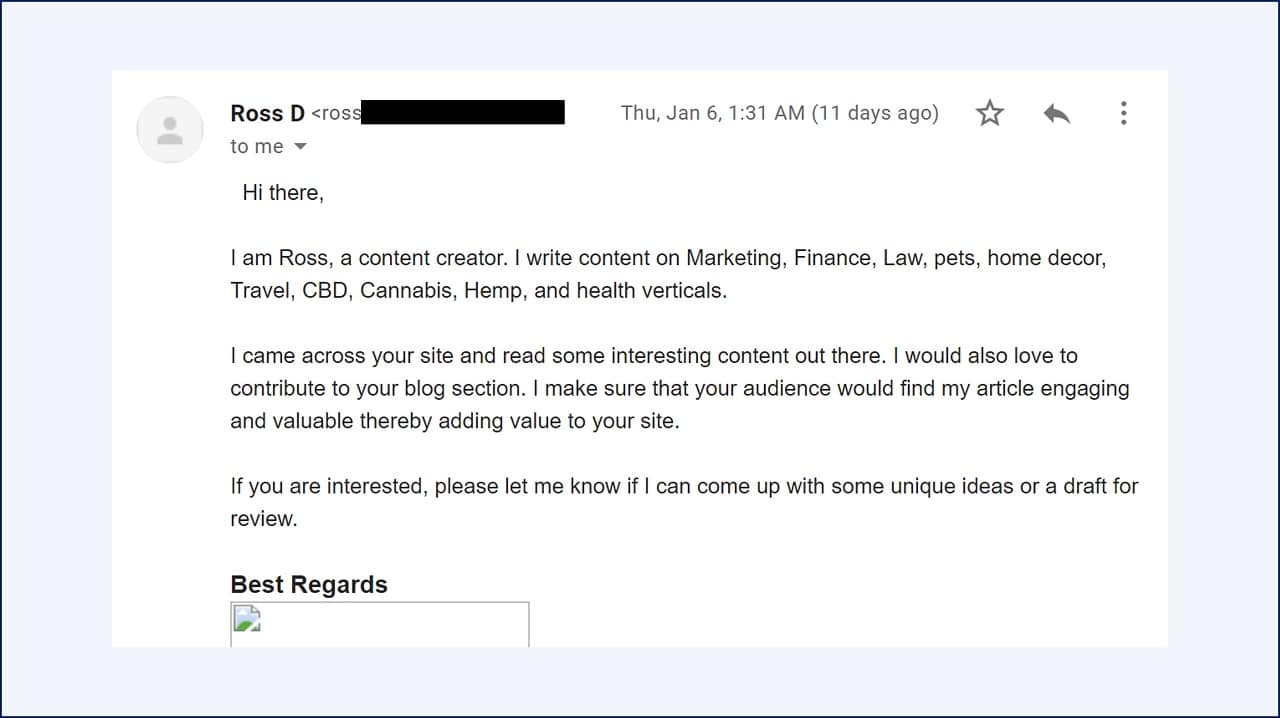 But this is not a blogger outreach. Blogger outreach is personalized, researched, and well-crafted plan, with a message to the right person to build relationships, get what you want, and with a clear beneficial outcome for both parties.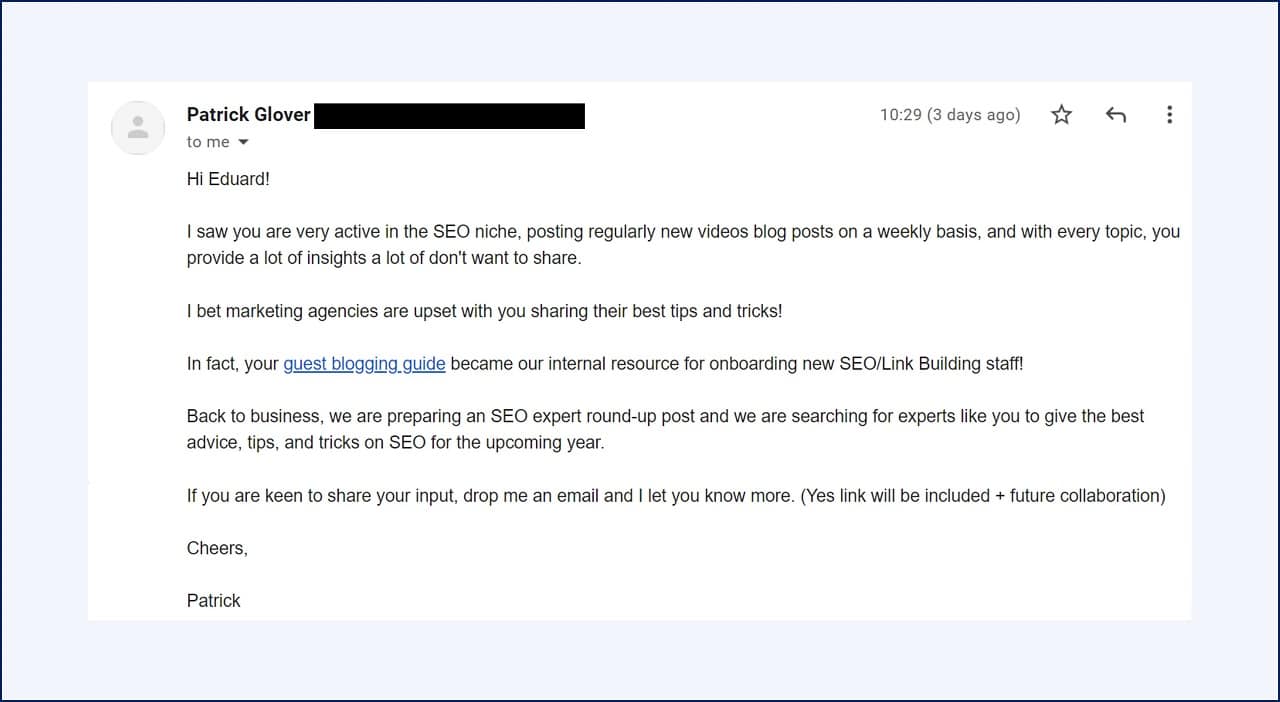 It takes time and resources to do it the right way and sending hundreds or even thousands of emails with personalized <NAME> is not personalization.
Yes, there is a lot of bad blogger outreach, honestly, most of them suck, so in this article, you are going to learn to do blogger outreach the right way and not the spammy way!
Benefits of Blogger Outreach
Blogger outreach is one of the most important parts of SEO strategy to grow your website visibility, ranking, and organic traffic. It's also a great promotional strategy as you can reach your audience without organizing or participating in expensive events.
Blogging for business or fun became a very popular activity of many people and businesses and according to Growth Badger, there are over 600 million blog posts.
And on just WordPress alone, each month, more than 409 million people view over 20 billion pages on WordPress.com sites.
And to cut through the noise, blogger outreach is one of the "secret keys" to growing your business online. It helps you promote your products and services by connecting with influential bloggers/companies that attract your target audience to their website.
Blogger outreach is a powerful strategy and by regularly doing it, it can bring you a ton of benefits, but here are three main benefits of blogger outreach:
1. Main Source of Backlinks
The first and arguably the biggest reason why everybody is doing blogger outreach is that it will be your main source of high-quality backlinks, especially at the beginning.
Blogger outreach is SEOs daily bread because if you want to build backlinks for your website on a consistent basis you will need to do blogger outreach.
Backlinks are one of the most important Google ranking factors, the more backlinks you have, the more your ranking will grow. In the end, SEO in its very simple form is just content and backlinks at this present moment. (source)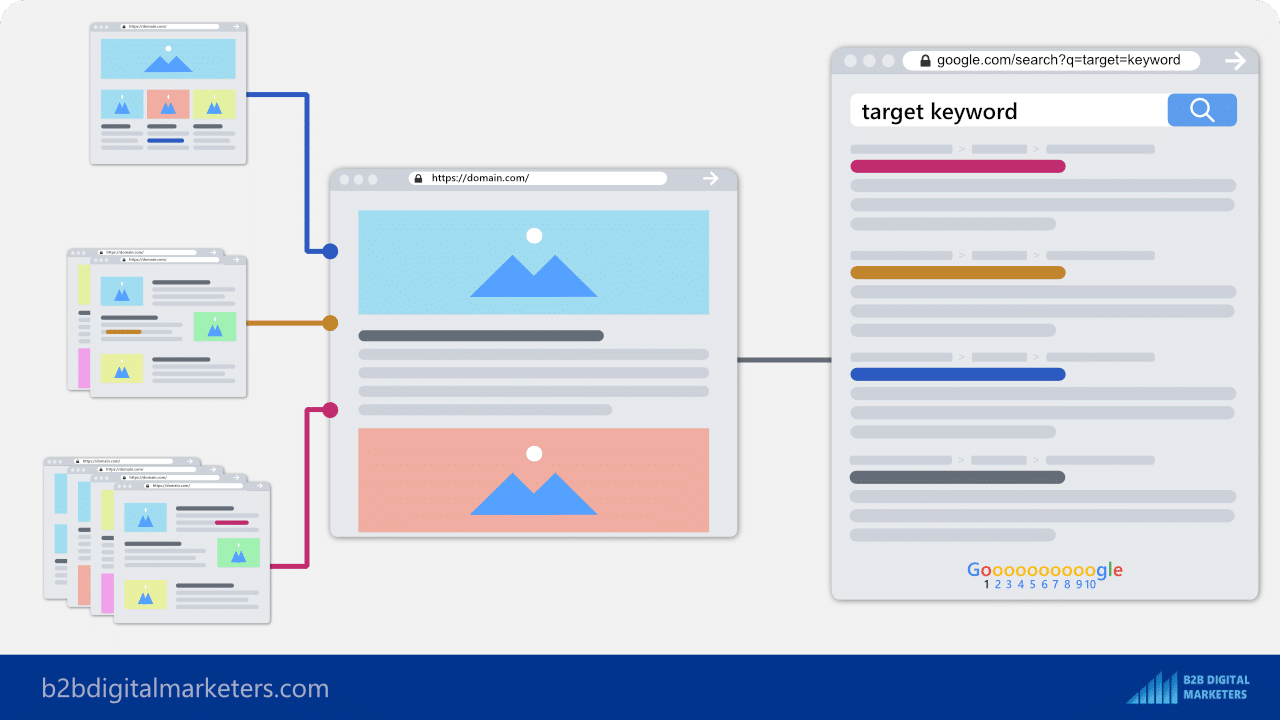 And unfortunately, for you to get backlinks you cannot just sit around and hope you will attract backlinks as Google wishes you would do.
Because for you to naturally attract backlinks, you need to bring users to your web pages, to bring users to your web pages you need to be ranking, and for you to be ranking, you need backlinks.