In this article, I am going to share with you the 6 Google Ranking Factors you should know to boost your website ranking.
The SEO game is changing all the time as Google is constantly updating its algorithm to provide a better user experience. Furthermore, Google is reported to change its search algorithm around 500 to 600 times each year.
This can bring a lot of pressure on SEOs to stay ahead of the competition and keep improving the ranking of their company or client websites.
And not only that but to actually get ahead of your competitors you have to move from reactive business to proactive and anticipate Google's next move before they do that.
Otherwise, you face so much competition that is trying to take the sweet first page. So, like in business, you must collect all the data that are available and transform it into insights that help you make a smarter and more informed decision.
And that is what I have done past 2 years, I have collected as much information about Google's recent and future planned updates and noticed that they are heavily investing in improving engagement and user experience ranking factors.
Therefore, these are my top 6 ranking factors that I believe you should know and focus on to boost your ranking and organic traffic:
1. Core Web Vitals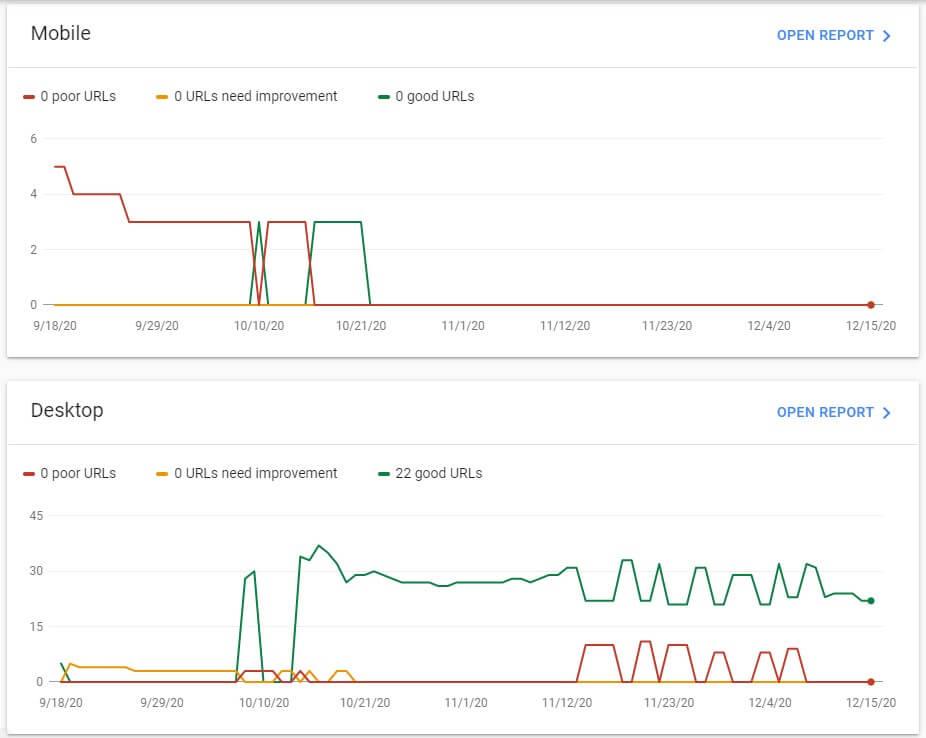 Obviously, the first ranking factor I have to mention is Core Web Vitals that Google starts rolling out in the middle of 2020 and planning to go-live in 2021 May. But we will see, as due to Covid-19 it has been already postponed once.
Core web vitals are a new set of metrics or page experience ranking signals that Google introduced to improve user experience by websites following ranking factors such as:
Mobile-friendliness
Page speed load
Safe browsing
HTTPS-security
Intrusive interstitial guidelines
Web vitals are initiatives by Google to provide unified guidance to website owners for quality signals that are essential to delivering a great and safe user experience on the web.
At this moment metrics that makeup Core Web Vitals are three:
Largest Contentful Paint (LCP): This is a metric that measures how long it takes to completely display and ready to interact with the largest content above the fold.
First Input Delay (FID): This is a metric that measures how quickly your website responds when your user clicks or taps on something.
Cumulative Layout Shift (CLS): Is a metric that calculates how the layout of your website shift and move during loading.
This set of page experience metrics are not final as according to Google, we should expect Web Vitals will be evolving over time and future improvements and additions will be added to furthermore improve user experience.
Of course, Google will provide prior notice and a predictable, annual cadence for webmasters to prepare their websites for future Core Web Vitals updates.
Thus, we can expect that Google will definitely put high weight on Core Web Vitals page experience signals that will affect your ranking or even being penalized if you are not following web vitals recommendations.
2. Keyword and Latent Semantic Keyword Targeting
The second-ranking factor that you should know and optimize your website around is focusing on keywords and latent semantic keywords targeting.
Doing your keyword research has a high impact on driving new organic traffic according to 51% of surveyed marketers.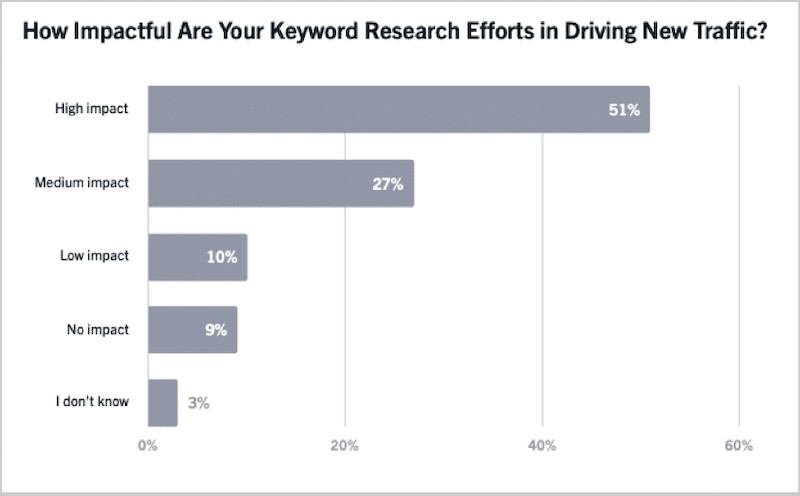 (source)
And the first part is obvious for most of us and that is you should be targeting the right keywords to attract the right target audience and certainly, you should not try to target all keywords but first only those that drive leads and sales mainly.
To find such keywords you can use an SEO tool like SE Ranking that will show you the exact keywords your competitors are bidding on as those are the golden keywords that make them money.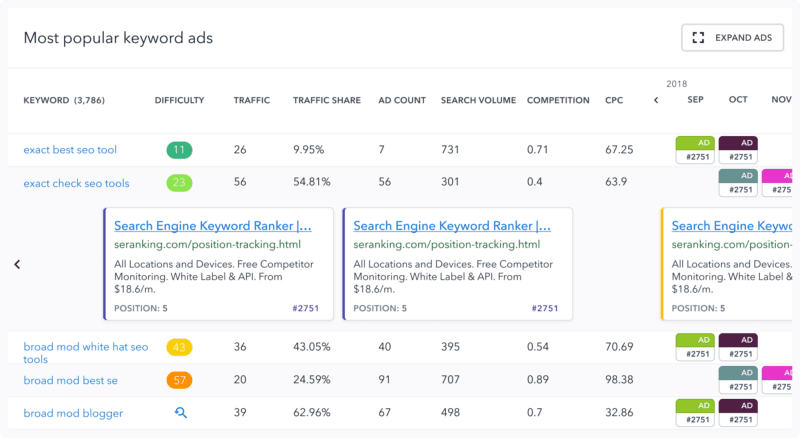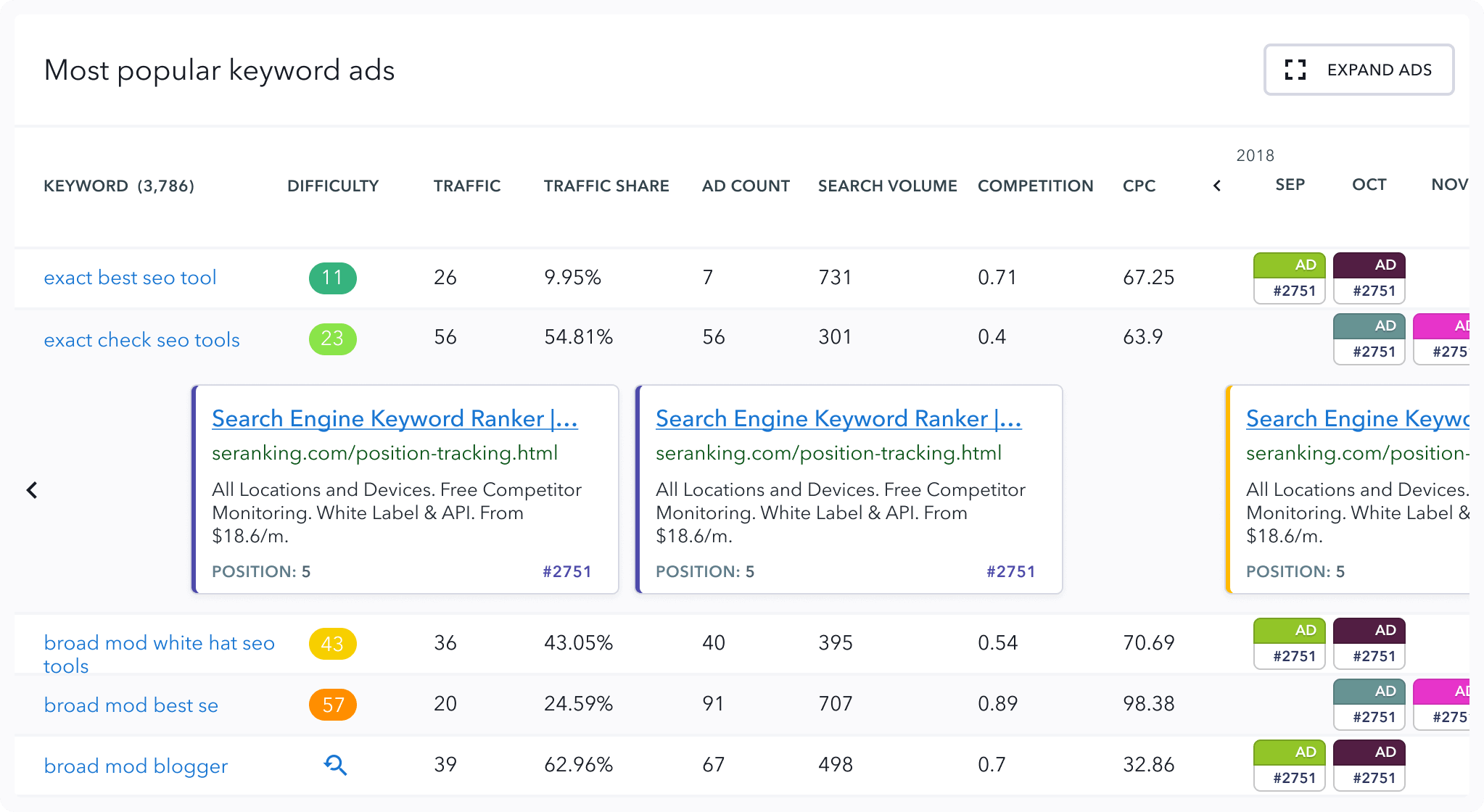 Also, you can use Google Keyword Planner and find keywords that have a high price for top-of-page bids and high average traffic.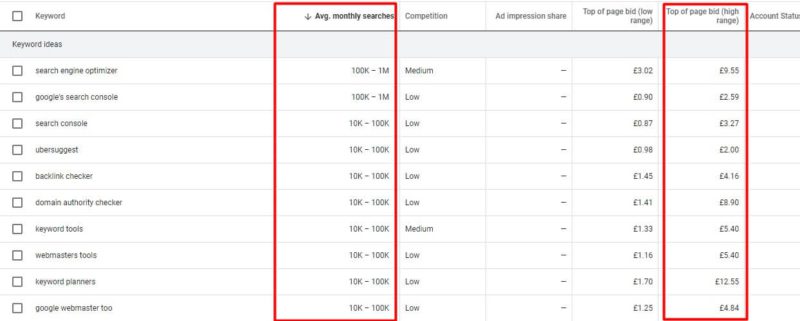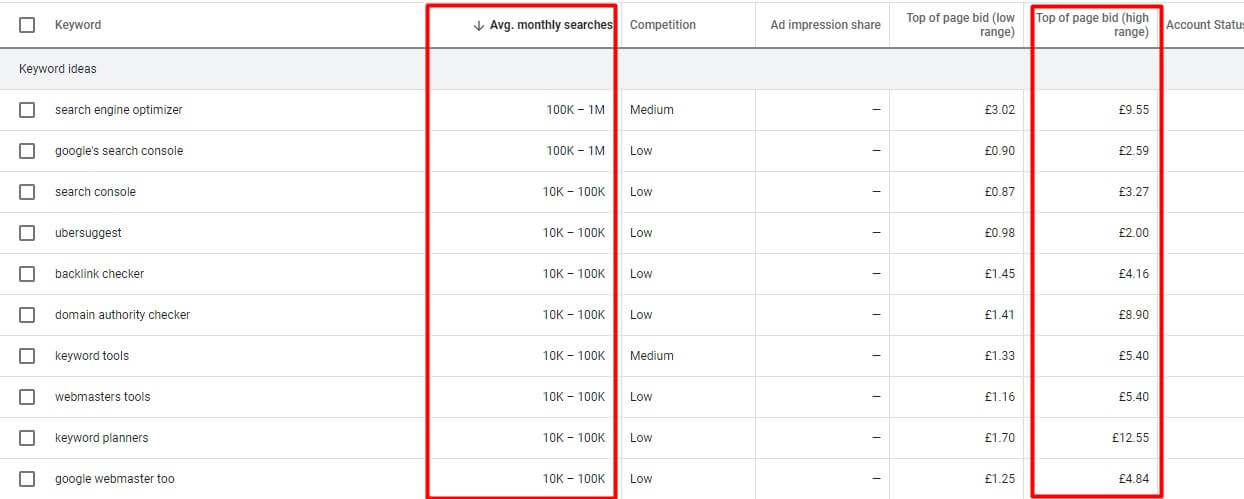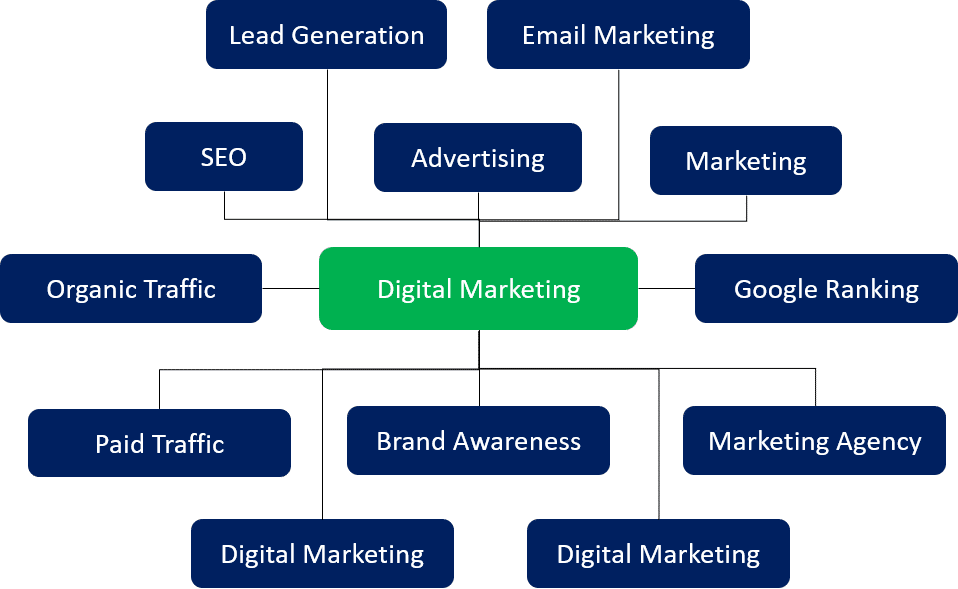 Using latent semantic keywords is the way how you should start thinking about creating content as you cannot just simply focus on one keyword or phrase, but rather the topic itself and what information people are searching for.
Because in the recent Google research paper, they explained how Google analyzes words frequently occurring together to understand the content main topic and user intent.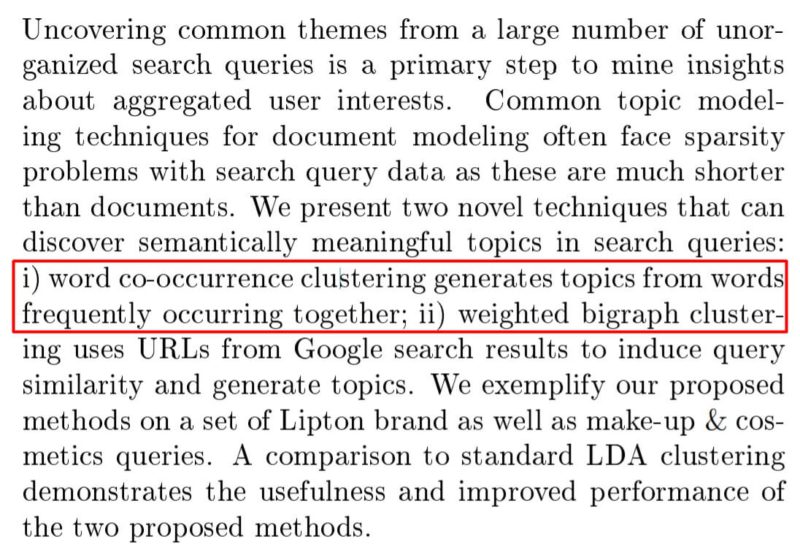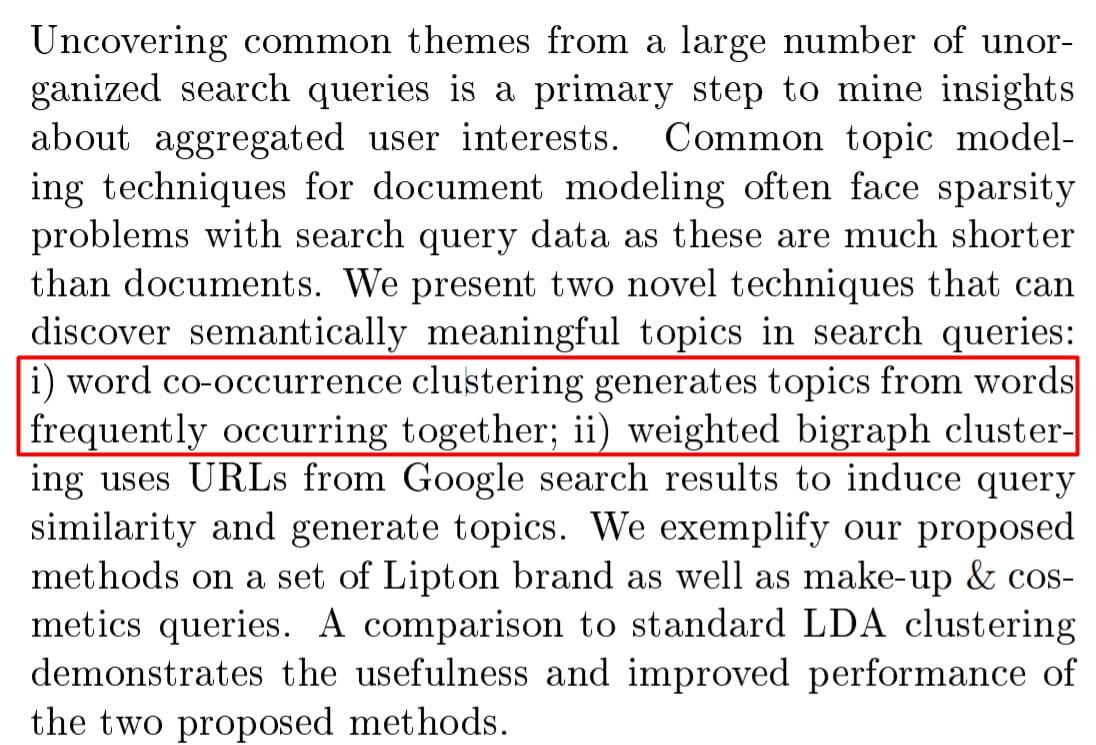 Thus, from these materials we can conclude that LSI keywords are important for SEO, and using them correctly brings benefits for both SEO and user experience as LSI keywords:
Help to prevent from being a spam
Help to rank for more accurate terms
Increase the value of the content
Rank better for related searches
To summarize, targeting the right keywords helps you to find the right topics for your website, attract your target audience and increase your organic traffic, while LSI keywords help optimize for the topic, not just the phrase, and provide more in-depth and relevant content that searchers are looking for.
Remember, that Google is searching for relevancy by understanding user intent and the true meaning of the phrase. Thus, you need to level up our SEO game and go beyond the phrase and optimize our content around the context and search intent.
3. Backlinks
If you have been in SEO for some time you know that backlinks are arguably one of the most important parts of improving site ranking and driving more organic traffic to your website.
And while Google is trying to prevent some of the black hats SEO practices to increase PageRank by using link schemes that include:
Buying and selling links to pass link juice
Large scale article marketing or guest posting campaign
Link 4 Link (l4l) type of trade
Requiring links as terms of services
And other strategies to increase PageRank by getting more links in a not natural way because that is not what Google is searching for.
Because Google wants backlines to happen naturally and As said by Google:
"if other prominent websites link to the page (what is known as PageRank), that has proven to be a good sign that the information is well trusted."
This means that backlinks are still very important, but we can expect that Google does take some precautions to recognize spam and link schemes which can result in penalties or removing the site from a search.
This doesn't mean you shouldn't take any action, but you should do link building strategies to increase your domain rating and start increasing your site ranking, just make sure you follow the best link-building practices and do everything by the book.
To learn more check out link building benefits and backlinks benefits.
4. Multi Intent Search Queries "People Also Ask"
Google is getting smarter with its algorithm to provide the most relevant and accurate information. To do that they need to recognize user intent by inspecting the connection between all words of a search term (keyword).
This helps Google understand the semantic meaning, the context, and user intent of a search query which is called the semantic search.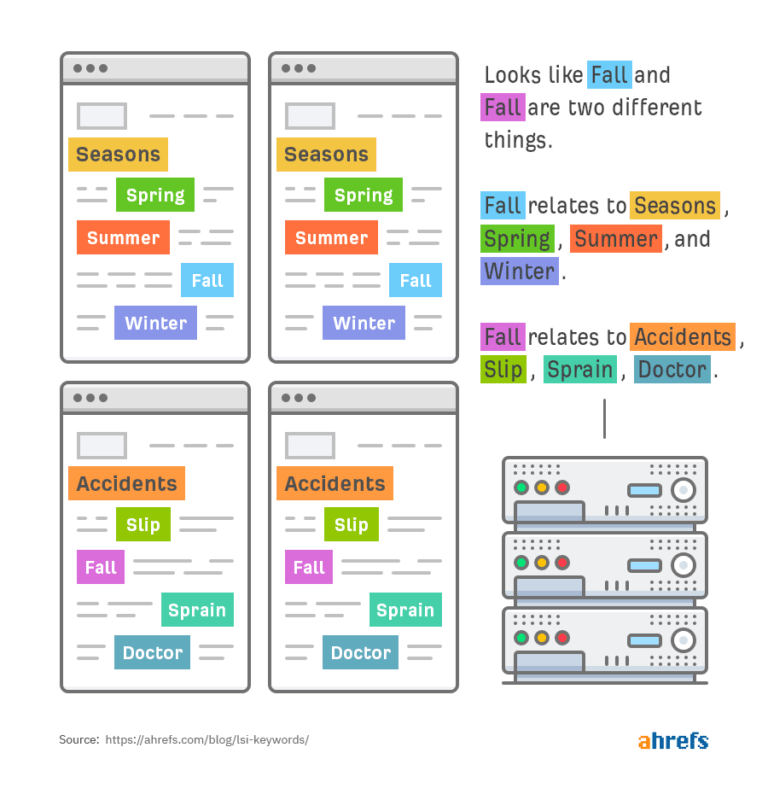 (source)
But due to a diversity of language, many queries are having multiple search intent, for example, just the word Fall, or Apple can have multiple different meanings.
That is the reason why using LSI keywords is important. This is the way how search engines can better understand your article and search intents as already mentioned.
So how does Multi Intent Search Queries tied to ranking factors?
Google wants to provide more comprehensive results to even the most intricate topics, as an example given by Google:
"ears popping on a plane,"
They might be looking for the cause or for remedies.
Because sometimes the words we are using are broader and there could be numerous meanings of that, especially in cases, we are learning about the topic. Therefore, Google has introduced multifaceted featured snippets.

(source)
Also known as "People also ask" featured snippet.
This featured snippet hides a great potential for you to rank for high competitive keywords and drive extra organic traffic especially for broader search terms and difficult keywords to rank for.
Because you might not necessarily rank in the top for a search term like SEO or SEO tools, but you still have a chance to drive organic traffic with these highly competitive keywords.
By optimizing your content around broader search terms that come with "people also ask" you can start driving organic traffic from these keywords as your website can appear within the suggestions.
And like this, you can massively increase your organic traffic and start ranking even for the most difficult keyword by optimizing for multiple intent search queries.
Just simply use a broad keyword within your niche and go one by one "people also ask" and then create content to answer the questions that are related to your keyword.
This strategy also helps to increase the search authority of your website as you can provide more relevant content which creates more signals and help search engines better understand your website and your targeted niche.
And like this, you can build your authority and later even rank for those highly competitive keywords.
5. Freshness of Content
Another Google ranking signal that you should know and optimize for is the freshness of your content on your website. So, does that mean updating more often to always have fresh content?
Before I dive in, you should a bit understand what is fresh content. Basically, Fresh content is any content that has been recently published or updated to ensure users are getting the latest information.
Of course, there are some exceptions like historical articles, that the information tends to stay the same and rarely being updated unless you are like Pluto.
But I assume most of your articles are information types that should provide the latest research, information, data, and statistics to deliver the most and relevant value to readers.
Therefore, ensuring your content is always fresh and updated is a big part of SEO and Content Marketing strategy as you should regularly do historical optimization of your old pages and old blog posts.
Google is always trying to give you fresher, more recent search results, and Google does use a freshness algorithm designed to give you the most up-to-date results.

Also, according to botify, they have found in plenty of instances where updating content correlated with more keywords ranking and higher-ranking positions, they also found instances where changing the content actually correlated with worse rankings.
Thus, updating and publishing new content is not always about improving your site ranking as you must always make data-driven decisions based on your SEO KPIs and website data.
I recommend do historical optimization of pages and articles older than 12 months. Focus on those that used to drove a lot of traffic to your website and/or leads for your business. Because these old pages and articles tend to drive it again.
6. Protection of Website
The last from our list of Google Ranking Factors that you should know to improve your ranking is the protection of your website because Google wants to provide a safe experience. Therefore, Google examines billions of URLs and software and content on those pages in their search for unsafe websites.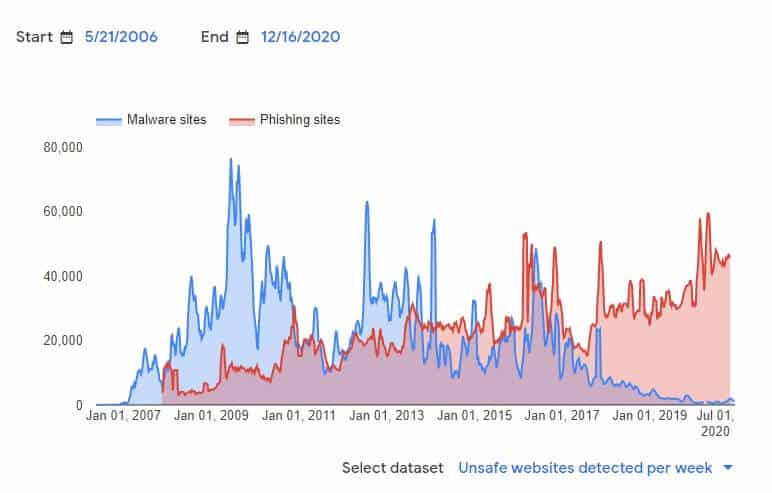 They look for sites that contain malicious software or phishing sites to steal sensitive details, but also, they look on vulnerable sites, that are an easy target for hackers to steal users' information.
This is probably one the most important ranking signal that your website is influenced because if you do not provide a safe experience to your users, Google can totally remove your site from search or in light cases warn users that your website is not safe.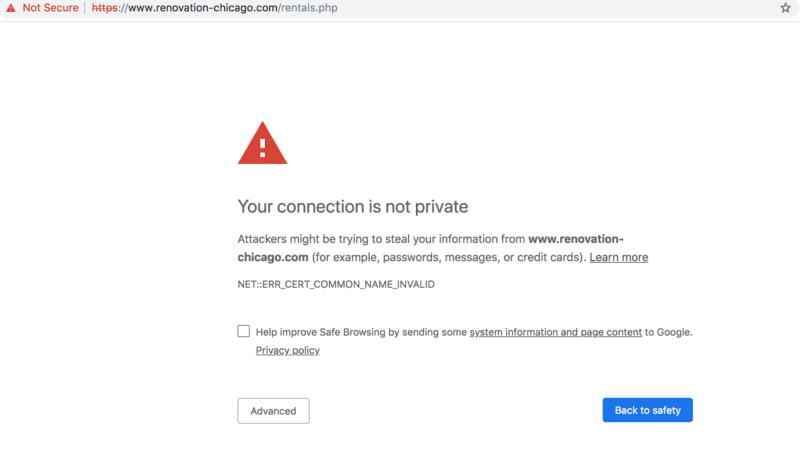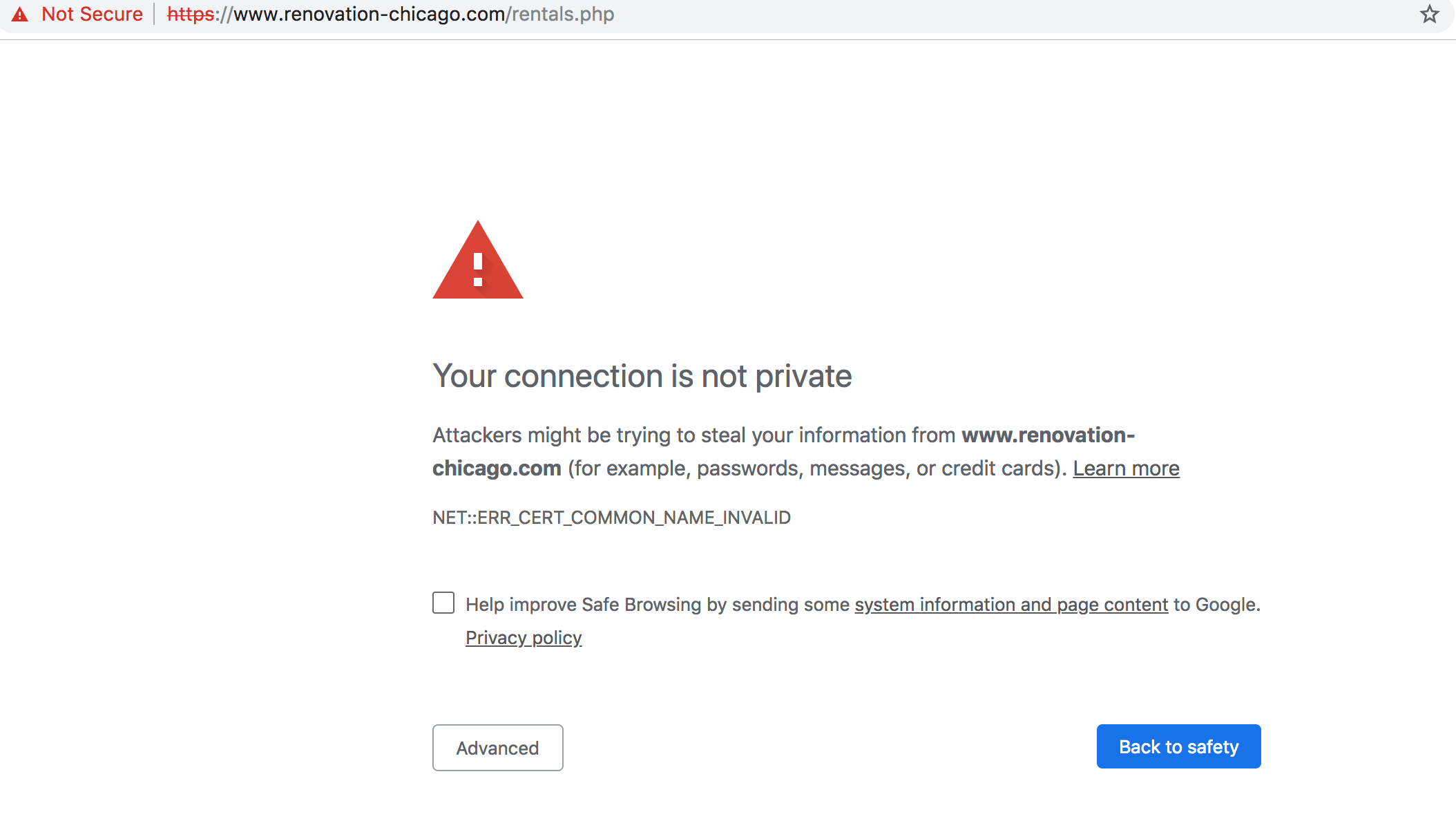 Being hacked sucked, because your ranking will drop, advertising will stop, lose organic traffic and everything with it and it can take pretty long to recover from a hacked website. Google reports that it can take up to 90 days for website owners to clean up their websites from an attack.
Therefore, you should always ensure that you provide a secure experience that Google and other search engines require from the website.
Using HTTPS to provide a safe browsing experience to your users is essential for your website, but I also recommend using some of the security tools as well. Otherwise, you might not even appear in the search results.
Conclusion
While there is not an exact number how many of ranking signals is Google using to determine the site ranking, generally is known that there are over 200+ ranking factors.
Of course, some of them are less ranking signal and some are more and within this article, I wanted to share with you some of the ranking factors that you should pay close attention in order to improve your site ranking and drive more organic traffic to your website.
In my personal opinion of watching how my websites and my client's websites are ranking, also from news and experts' opinions, the most important ranking signals are around engagement and user experience.
Things like average time on the website, bounce rate, backlink, safe experience, website speed, etc. are user experience and engagement metrics that Google seems to focus on to deliver a great user experience to their users.
Therefore, my final advice is you should pay close attention to your engagement metrics and user experience as these can move the needle by a bit.
Related Articles:
Also, check out our SEO hub page to find all our SEO resources.
Disclaimer
Some pictures are coming from Freepik and some of my links are affiliate links, which means if you purchase something, I might get some small commission as a reward for reference. Of course, I am actively using all these services and products, and I only affiliate products or services I have full trust in their quality!