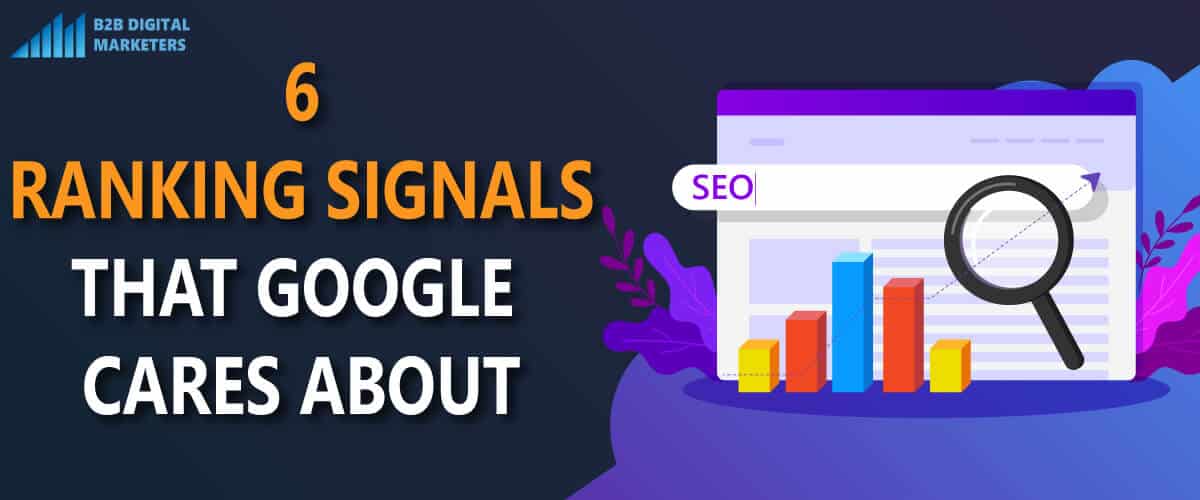 In this article, I am going to share with you the 6 Google Ranking Factors you should know to boost your website ranking.
The SEO game is changing all the time as Google is constantly updating its algorithm to provide a better user experience. Furthermore, Google is reported to change its search algorithm around 500 to 600 times each year.
This can bring a lot of pressure on SEOs to stay ahead of the competition and keep improving the ranking of their company or client websites.
And not only that but to actually get ahead of your competitors you have to move from reactive business to proactive and anticipate Google's next move before they do that.
Otherwise, you face so much competition that is trying to take the sweet first page. So, like in business, you must collect all the data that are available and transform it into insights that help you make a smarter and more informed decision.
And that is what I have done past 2 years, I have collected as much information about Google's recent and future planned updates and noticed that they are heavily investing in improving engagement and user experience ranking factors.
Therefore, these are my top 6 ranking factors that I believe you should know and focus on to boost your ranking and organic traffic:
1. Core Web Vitals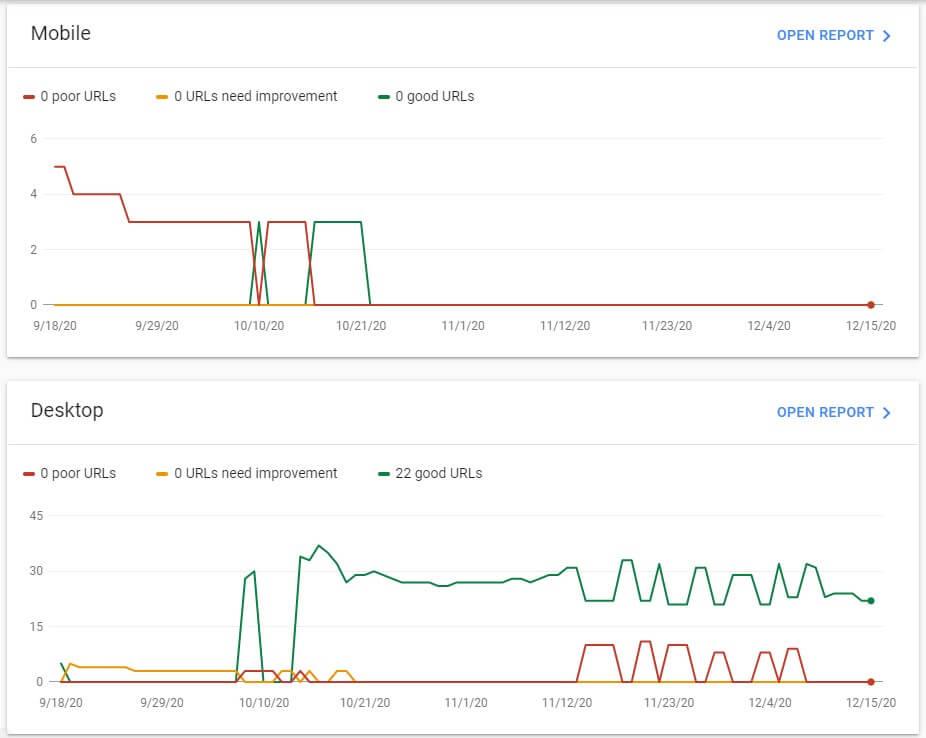 Obviously, the first ranking factor I have to mention is Core Web Vitals that Google starts rolling out in the middle of 2020 and planning to go-live in 2021 May. But we will see, as due to Covid-19 it has been already postponed once.
Core web vitals are a new set of metrics or page experience ranking signals that Google introduced to improve user experience by websites following ranking factors such as:
Mobile-friendliness
Page speed load
Safe browsing
HTTPS-security
Intrusive interstitial guidelines
Web vitals are initiatives by Google to provide unified guidance to website owners for quality signals that are essential to delivering a great and safe user experience on the web.
At this moment metrics that makeup Core Web Vitals are three:
Largest Contentful Paint (LCP): This is a metric that measures how long it takes to completely display and ready to interact with the largest content above the fold.
First Input Delay (FID): This is a metric that measures how quickly your website responds when your user clicks or taps on something.
Cumulative Layout Shift (CLS): Is a metric that calculates how the layout of your website shift and move during loading.
This set of page experience metrics are not final as according to Google, we should expect Web Vitals will be evolving over time and future improvements and additions will be added to furthermore improve user experience.
Of course, Google will provide prior notice and a predictable, annual cadence for webmasters to prepare their websites for future Core Web Vitals updates.
Thus, we can expect that Google will definitely put high weight on Core Web Vitals page experience signals that will affect your ranking or even being penalized if you are not following web vitals recommendations.
2. Keyword and Latent Semantic Keyword Targeting
The second-ranking factor that you should know and optimize your website around is focusing on keywords and latent semantic keywords targeting.
Doing your keyword research has a high impact on driving new organic traffic according to 51% of surveyed marketers.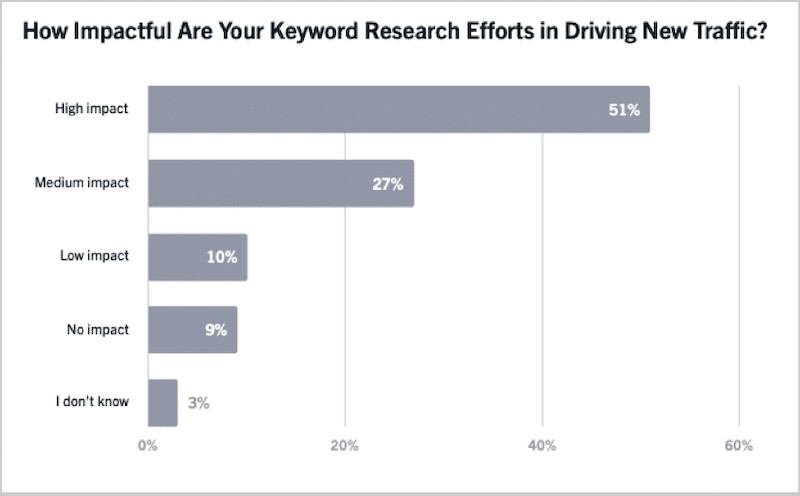 (source)
And the first part is obvious for most of us and that is you should be targeting the right keywords to attract the right target audience and certainly, you should not try to target all keywords but first only those that drive leads and sales mainly.
To find such keywords you can use an SEO tool like SE Ranking that will show you the exact keywords your competitors are bidding on as those are the golden keywords that make them money.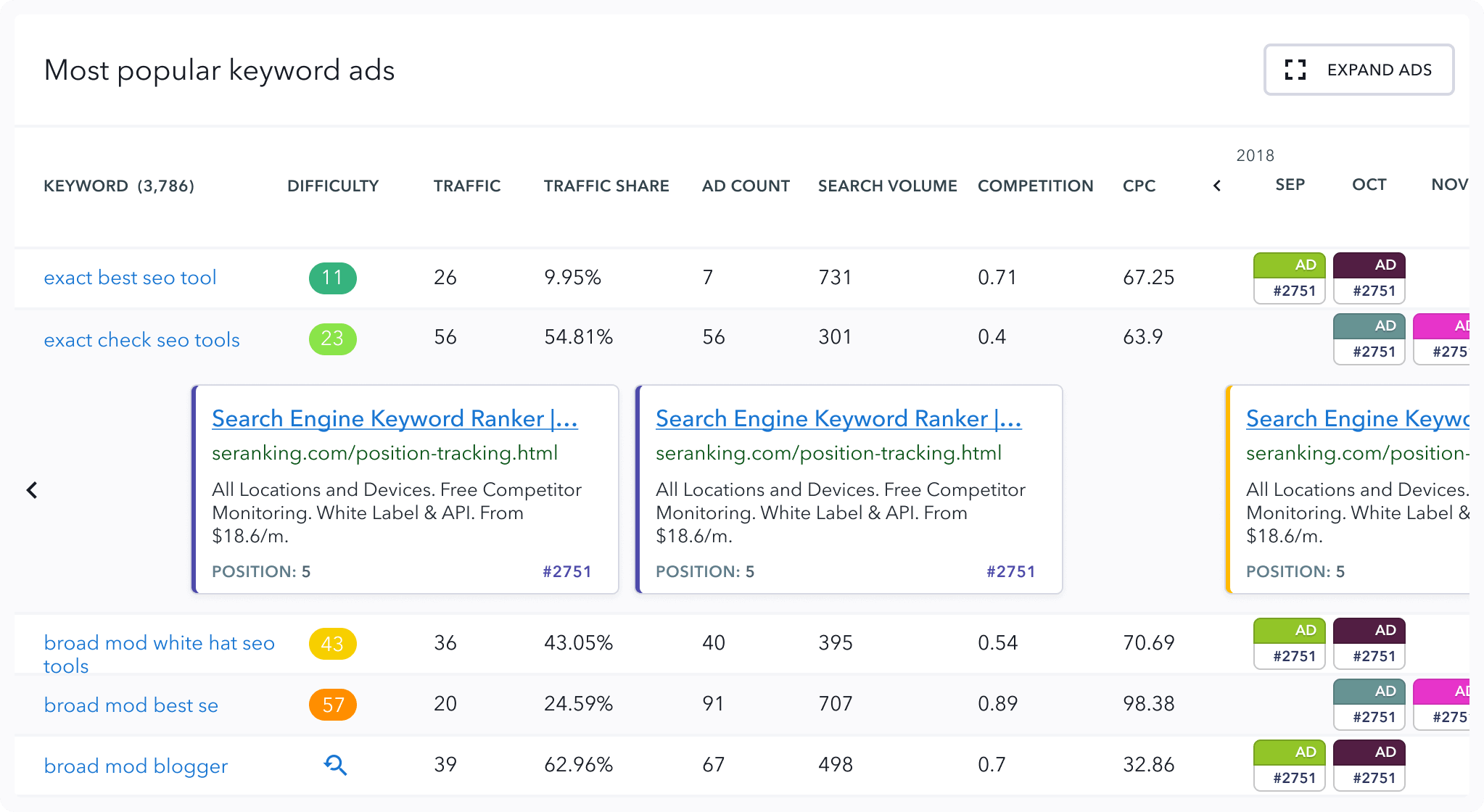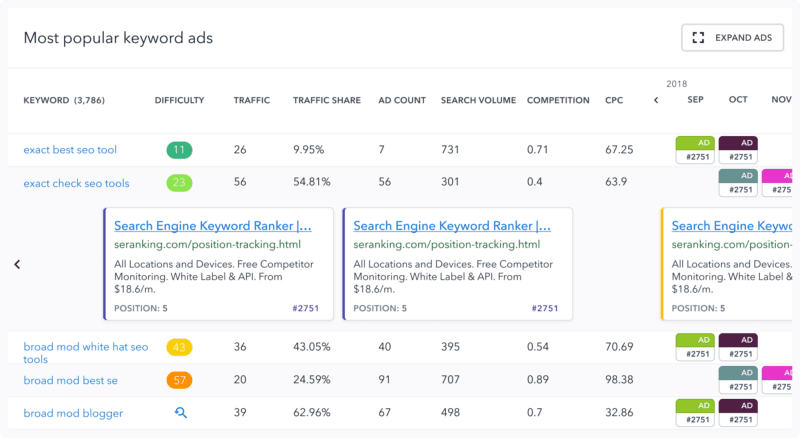 Also, you can use Google Keyword Planner and find keywords that have a high price for top-of-page bids and high average traffic.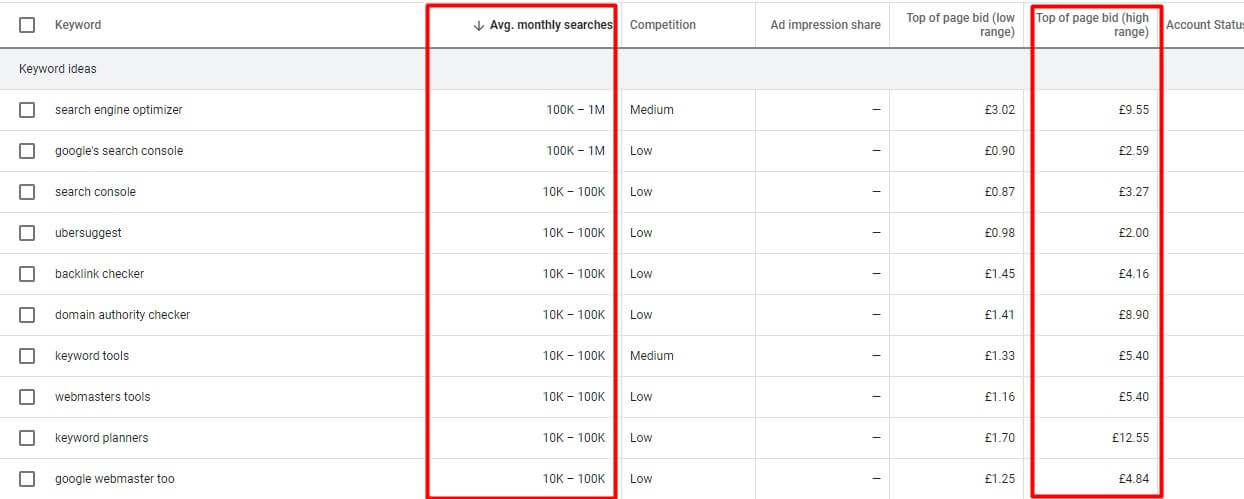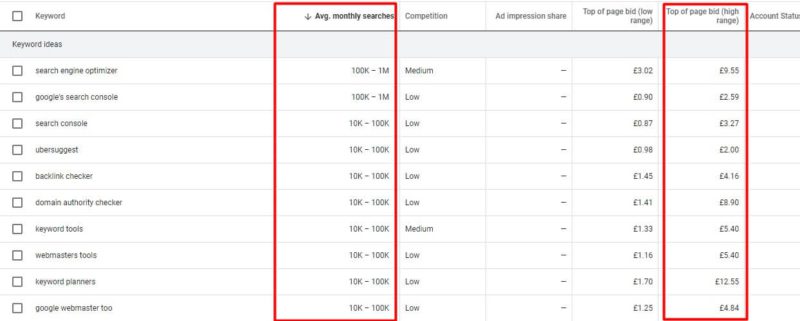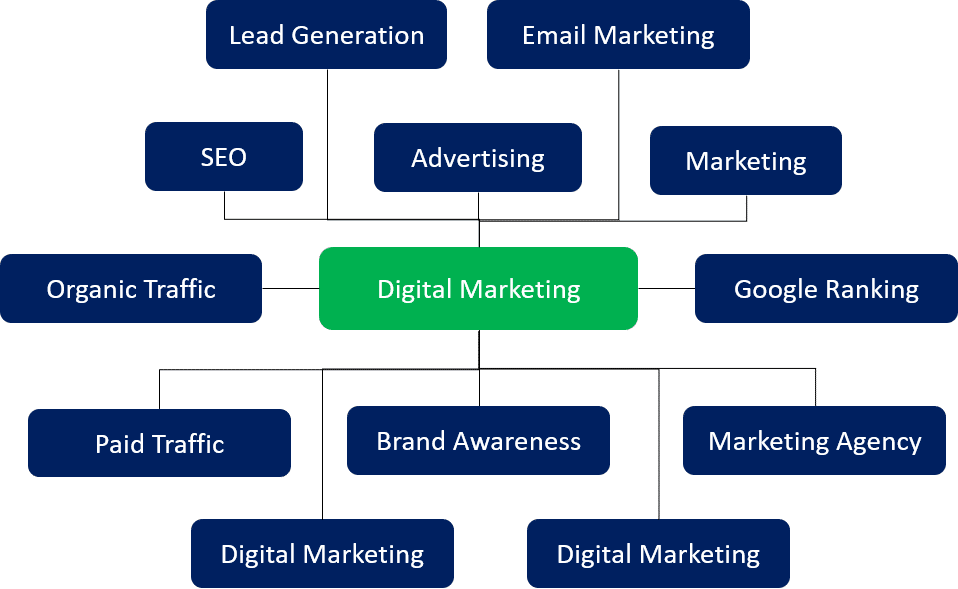 Using latent semantic keywords is the way how you should start thinking about creating content as you cannot just simply focus on one keyword or phrase, but rather the topic itself and what information people are searching for.
Because in the recent Google research paper, they explained how Google analyzes words frequently occurring together to understand the content main topic and user intent.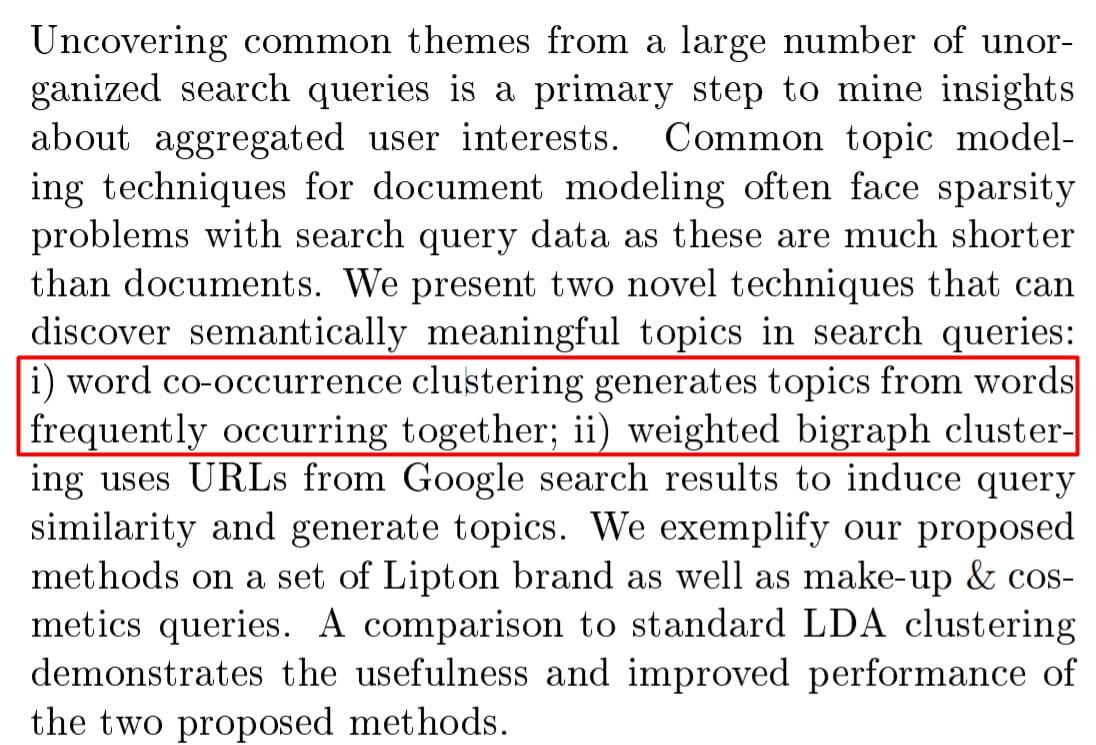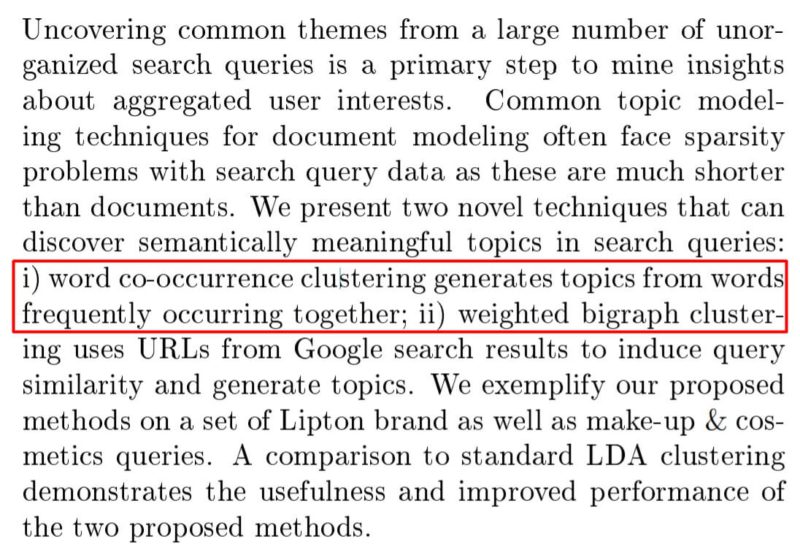 Thus, from these materials we can conclude that LSI keywords are important for SEO, and using them correctly brings benefits for both SEO and user experience as LSI keywords:
Help to prevent from being a spam
Help to rank for more accurate terms
Increase the value of the content
Rank better for related searches
To summarize, targeting the right keywords helps you to find the right topics for your website, attract your target audience and increase your organic traffic, while LSI keywords help optimize for the topic, not just the phrase, and provide more in-depth and relevant content that searchers are looking for.
Remember, that Google is searching for relevancy by understanding user intent and the true meaning of the phrase. Thus, you need to level up our SEO game and go beyond the phrase and optimize our content around the context and search intent.
3. Backlinks
If you have been in SEO for some time you know that backlinks are arguably one of the most important parts of improving site ranking and driving more organic traffic to your website.
And while Google is trying to prevent some of the black hats SEO practices to increase PageRank by using link schemes that include:
Buying and selling links to pass link juice
Large scale article marketing or guest posting campaign
Link 4 Link (l4l) type of trade
Requiring links as terms of services
And other strategies to increase PageRank by getting more links in a not natural way because that is not what Google is searching for.
Because Google wants backlines to happen naturally and As said by Google:
"if other prominent websites link to the page (what is known as