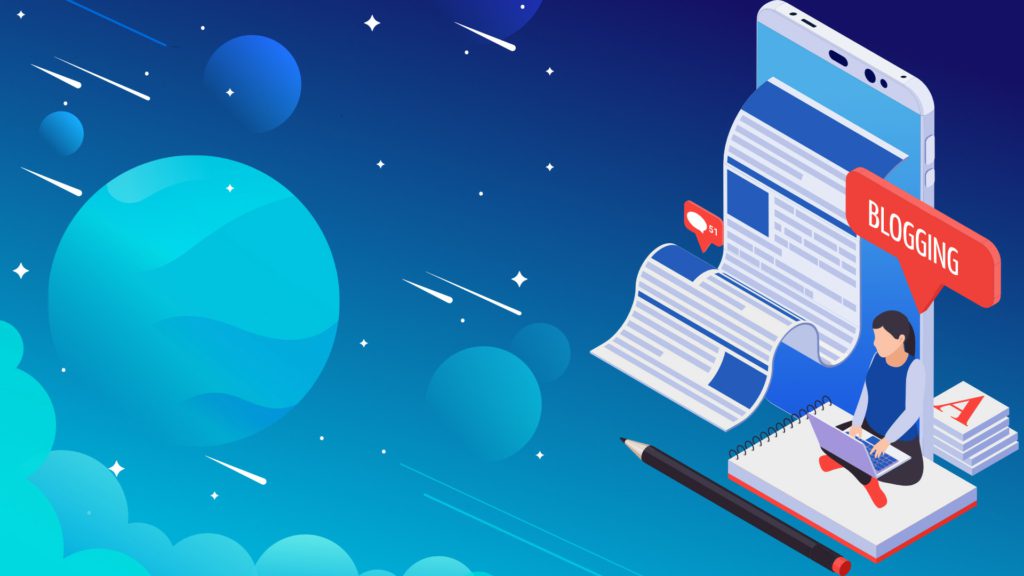 Are you looking for a way to get tens and even hundreds of backlinks the right way without Google penalizing or devaluating your backlinks, then keep reading!
Guest posting is arguably one of the best link building strategies to increase your ranking and website traffic if done correctly.
The traditional way of doing guest posting is no longer effective and the Google algorithm can quickly discover the obvious guest post and devalued the backlink resulting in barely getting any benefit you would normally get from a "natural" backlink.
And in this reading, I am going to share with you how to do guest posting or guest blogging the right way so Google doesn't catch you and you get maximum SEO results from your guest posting, let's get started:
What is Guest Posting?
Guest posting or guest blogging is a process of getting other prominent websites to publish your written blog post on their blog with DoFollow link pointing to your website in order to get link juice, thus increase your PageRank, website ranking, and traffic from search engine results pages (SERPs).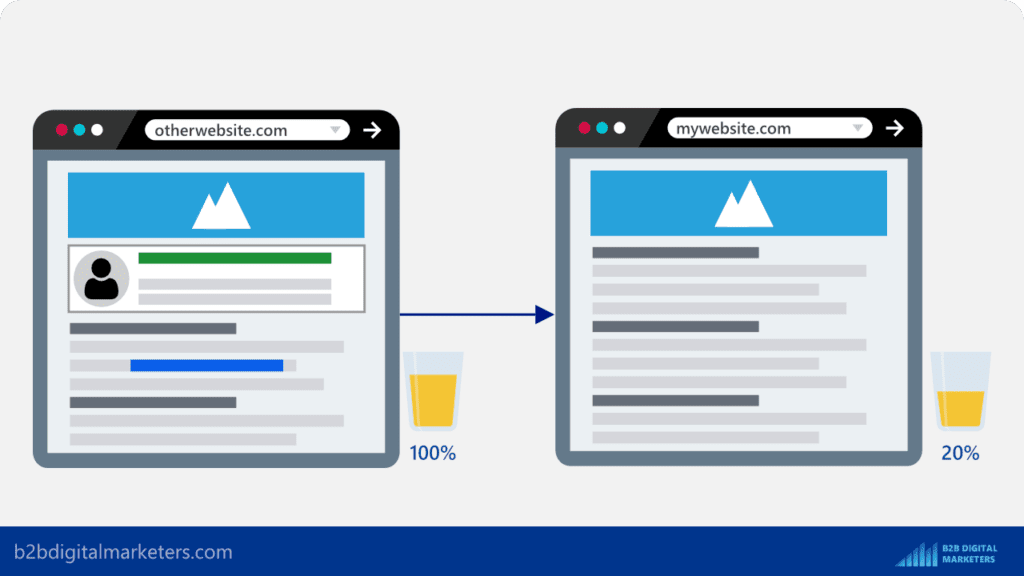 Guest posting is one of the easy link building strategies that is recommended by link building experts like Matt Digitty and used by link building agencies to earn links for their clients quickly and easily.
Is Guest Posting Good for SEO?
Guest posting or guest blogging is great for SEO and one of the best ways to increase your domain authority or PageRank if it is done correctly.
It is super beginner-friendly, and I recommend everybody to continuously search for guest blogging opportunities. Especially for those who are just starting out and need quickly to build high-quality backlinks.
Using a guest posting strategy helps you to acquire backlinks from other prominent websites. These backlinks are used by search engines to evaluate your website and are considered as one of the most important ranking factors when assessing your website for ranking.
Google itself even stated this on their website how they search for quality content:
For example, one of several factors we use to help determine this is understanding if other prominent websites link or refer to the content. This has often proven to be a good sign that the information is well trusted.
And many of the successful bloggers have used guest blogging to increase their website traffic, domain trust and to rank higher.
For example, Leo Widrich, the founder of BufferApp used the guest blogging strategy to acquire 100,000 customers in just nine months. He wrote around 150 guest posts.
Another great example is Brian Dean that published over 200 guest posts and now he is ranking on top results for some of the most competitive keywords in the marketing niche and drives almost 500K organic traffic from search engines according to SE Ranking.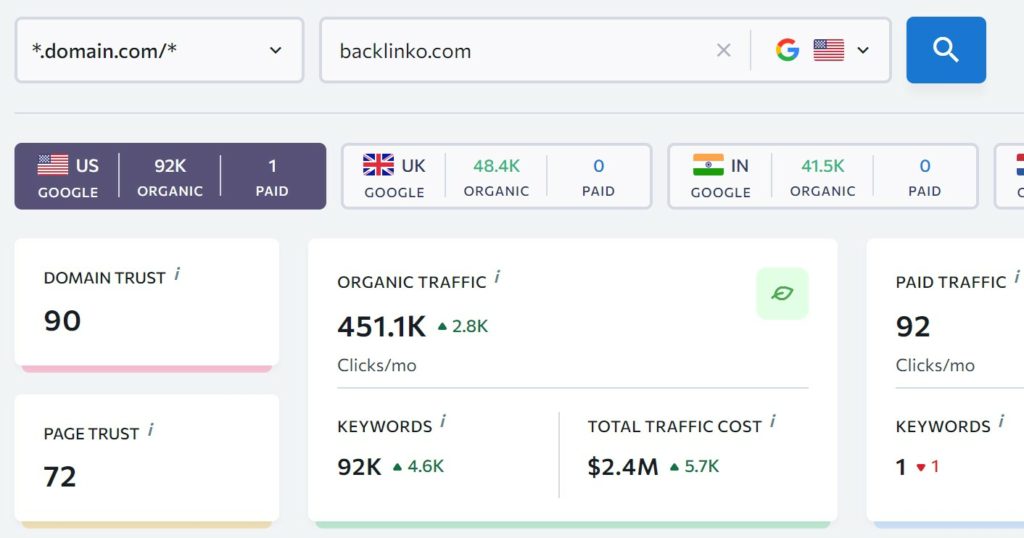 With that being said, you need to also know that Google does not like guest blogging, as said by John Mueller, guest posting for links results in unnatural links and he says Google already devalues them.
However, that does not mean guest blogging is over, you just need to be smart about it to ensure your guest post is not so obvious so it doesn't get caught by the algorithm as the traditional way of doing guest posting is pretty obvious.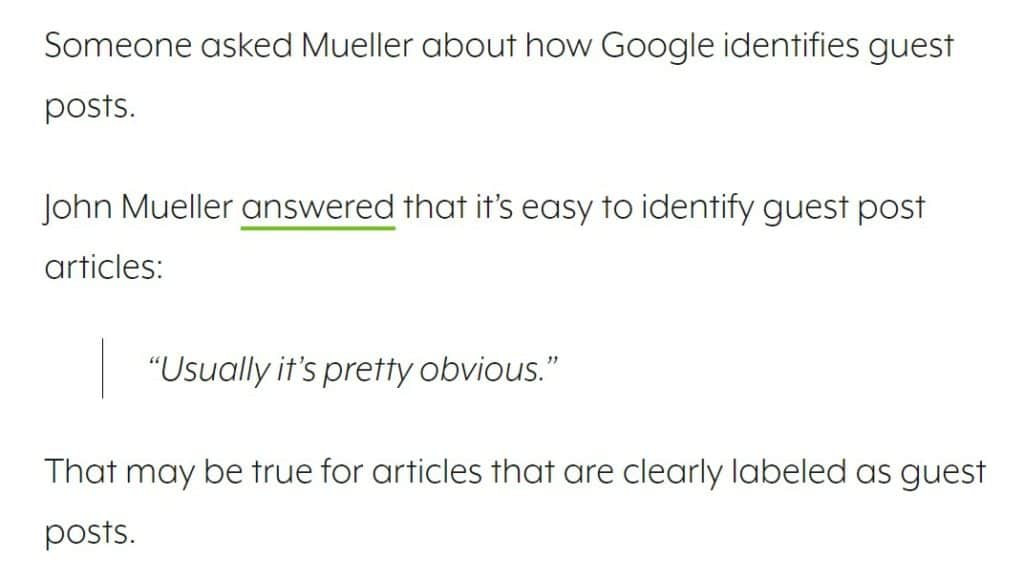 With that let me show you how you can become a guest blogger without being so "obvious".
How Do You Become Guest Blogger?
As I said, there are a couple of things that you must do to not get caught by Google.
With that here is my 6 step process to increase your guest posting conversion rate, your SEO impact from guest posting and to not get caught by big G.
Step #1: Prospecting
The first step is to find guest posting prospects.
When it comes to finding prospects for your guest posting you want to avoid anything that obviously shows that website accepts guest blogging opportunities.
With that let me show you two famous techniques link building gurus recommend to use to find guest posting opportunities, but you should not use:
Technique to AVOID #1: Using Google Search Strings
This is by far the biggest guest posting mistake where you use Google search strings to find guest blogging opportunities such as these:
Keyword + "submit blog post"

Keyword + "write for us"

Keyword + "submit news"

Keyword + "submit content"

Keyword + "submit your content"
For example, in my case it could be something like this: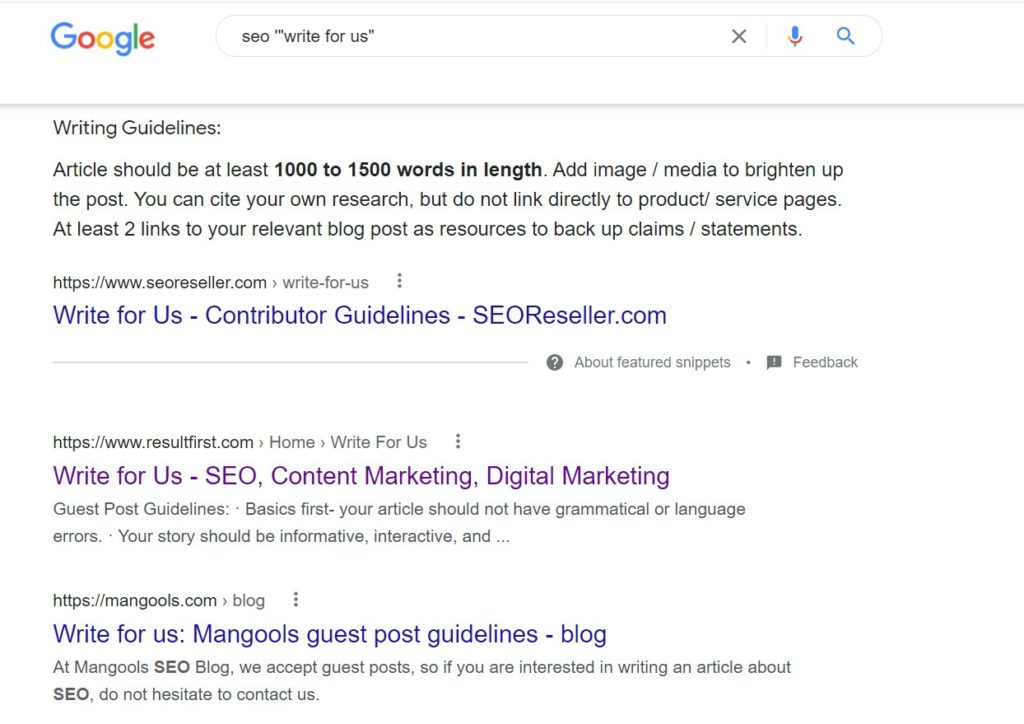 Of course, this is as obvious as it gets and Google will quickly devaluate any backlink you obtain from sites like these. Therefore, don't waste your time searching for guest posting opportunities using this method.
Technique to AVOID #2: List of Sites that Accept Guest Posts
The second method you should avoid is to search for a list of sites that accepts guest posts.
Countless websites publish a list of sites that do accept guest posting on their website.
Just pop into Google something like this: "list of sites that accept guest posts keyword".
For example: "list of sites that accept guest posts supply chain"