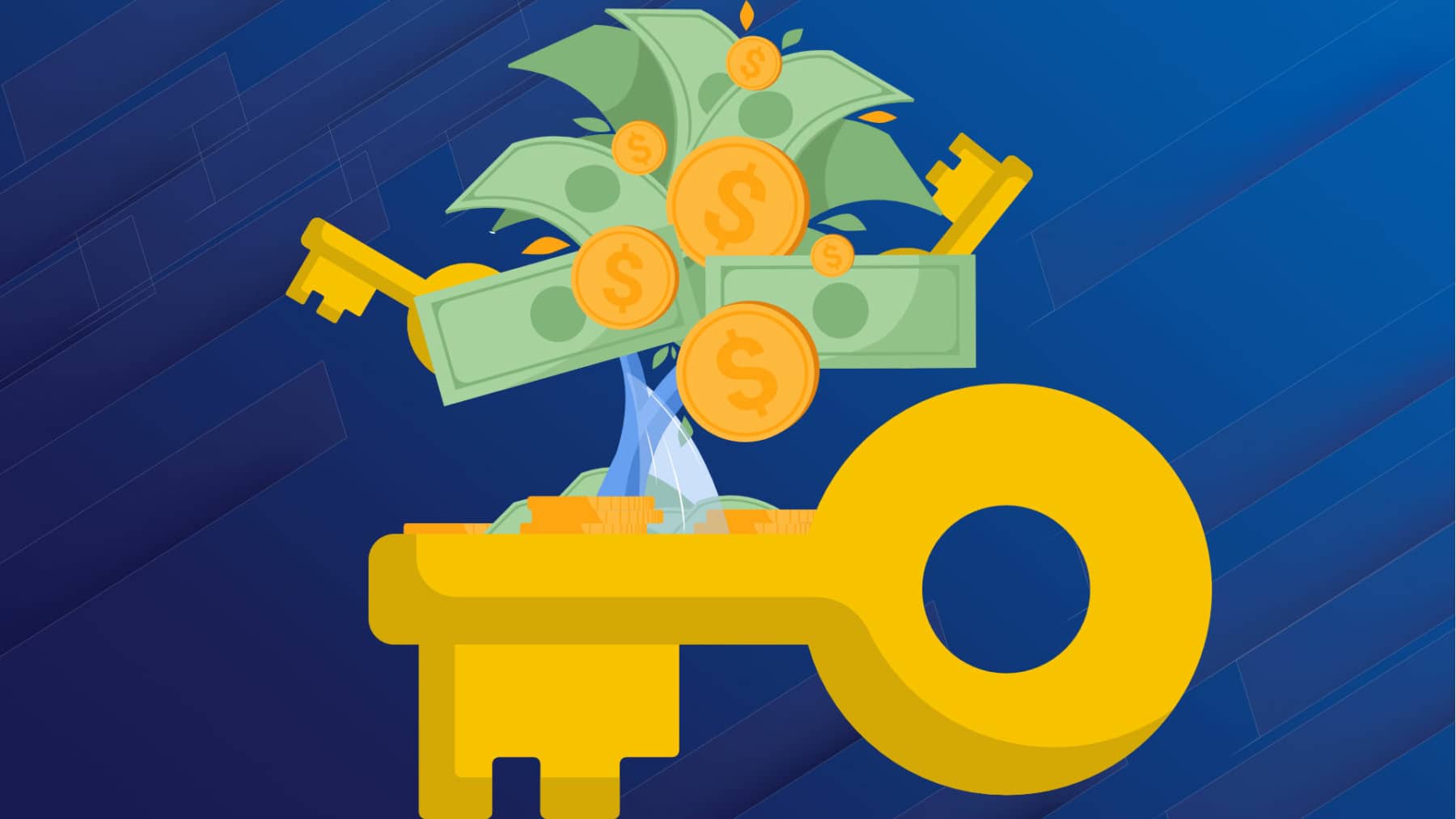 In this article, I am going to show you exactly how you can find profitable keywords that drive you consistently new leads or sales for your business, in a step-by-step process.
In fact, I have used these exact steps to generate high-quality B2B sales leads with organic traffic of less than 1,000.
(In the graph below there are missing 9 organic leads, that reach out to us via email or phone, so in total it is 23 organic leads from Google and then 2 leads from Bing. So in total 25 organic leads with less than 1,000 organic traffic.)

And without further due, let's get with finding profitable keywords for your business.
Step #1: Understand your Target Audience Buyer Journey
The first step to find profitable keywords is to understand your target audience and what is their buyer journey.
If you want to drive sales with your content, you must help your target audience to buy. It means you must provide the essential information that supports the completion of critical activities necessary to make a purchase.
Whether you are in B2B or B2C, your buyers are researching to learn more about your products before they make any purchase. And the more expensive the product is, the more information and research need to be completed.
With that being said, first, you must create your target audience. I know you must hear this one many times, but it's really hard to market when you don't know who.
That is why first figure out what is their pains and needs and how your product can solve those problems.
Once you know who you market, then it is time to map your buyer journey. Essentially there are four stages of the buyer journey:
Awareness Stage: That is when your prospects start asking questions about the pains and needs, they are experiencing. For example, "why is my pc slow?" or "how to find profitable keywords?"
Consideration Stage: That is when your prospects define their problems and searching for options to solve them. For example, "best gaming RAM "or "best keyword research tools"
Intent Stage: That is when your prospects know what they need, but they need to know more about the specific product or service and validate their decision. For example "xtreem ram review" or "SE Ranking vs SEMRush"
Purchase Stage: That is when the prospect is searching for the best deal. For example, "cheap xtreem ram" "SE Ranking pricing".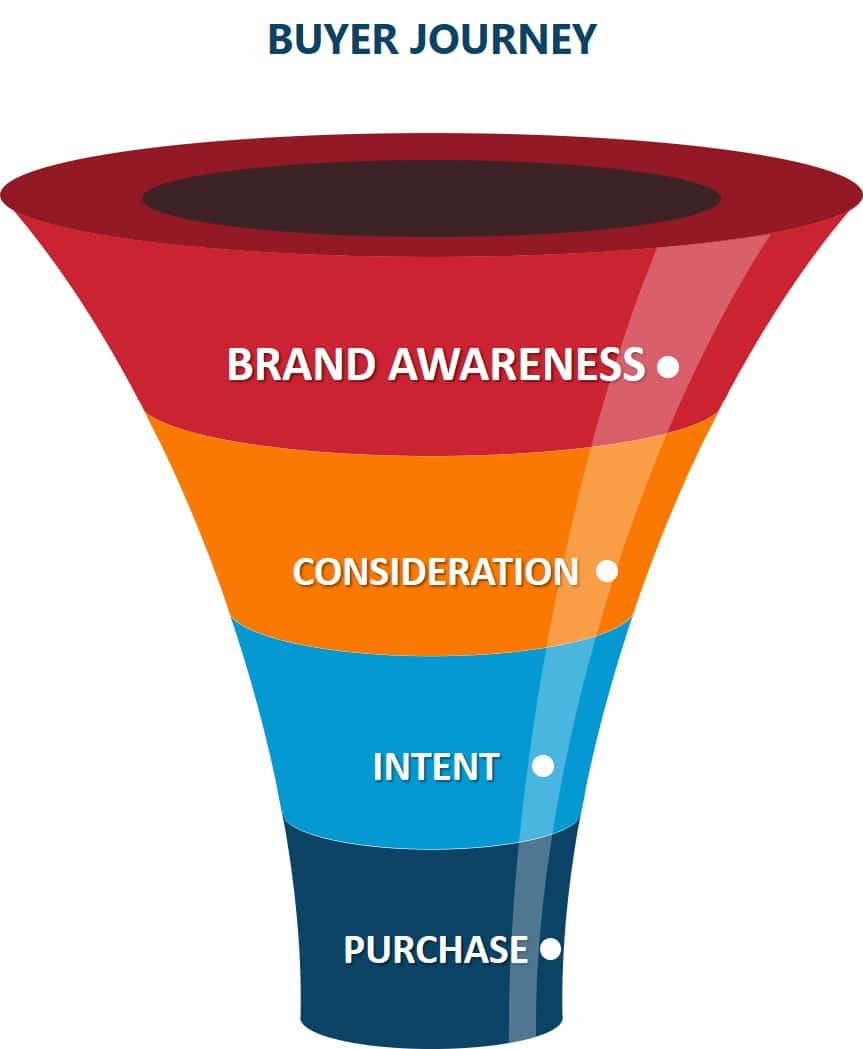 Obviously, the most profitable keywords are at the Consideration, Intent & Purchase Stage. Often these keywords will be long-tail keywords as they tend to be more specific.
However, it is highly recommended when you do keyword research to have keywords for all stages of your buyer journey to maximize your exposure and potentially influence your reads to choose you and not your competitors.
And keywords for the brand awareness stage often have the largest search volume and most of the keywords you'll find will be for brand awareness.
Step #2: Understand the Search Intent
The second step of finding profitable keywords is to understand the search intent.
The search intent means the reason behind the search query.
In general, 99% of SEO keywords, you'll find can be categorized into four different types of search intent:
Informational: This is when a searcher is looking for information. Often this could be relevant to your product or service. For example "how to do keyword research" if you are selling SEO products or "how to fix a computer" if you are selling computer components. These keywords have often very little value as search is not searching to buy but learn.
Navigational: This is when a searcher is looking for a specific brand. For example "Amazon", "SE Ranking", or "BMW". These keywords can be extremely valuable for resellers but hard to rank for.
Commercial: These keywords are often used when a searcher is looking for a specific product or service but needs to learn which one is the best. Often these keywords feature words like "best, top, review, comparison or attribute + product name". A few examples could be: "best keyword research tools", "SE Ranking Review, "blue BMW", "iphone 13 vs samsung s22". These keywords are the golden ones.
Transactional: This is when a user is searching to make a purchase. They have enough information, they know what they want, and only what they need to find now is the best deal. For example, such keywords could be: "SE Ranking discount", "SE Ranking pricing", "iPhone 13 coupon", or "BMW Sweden"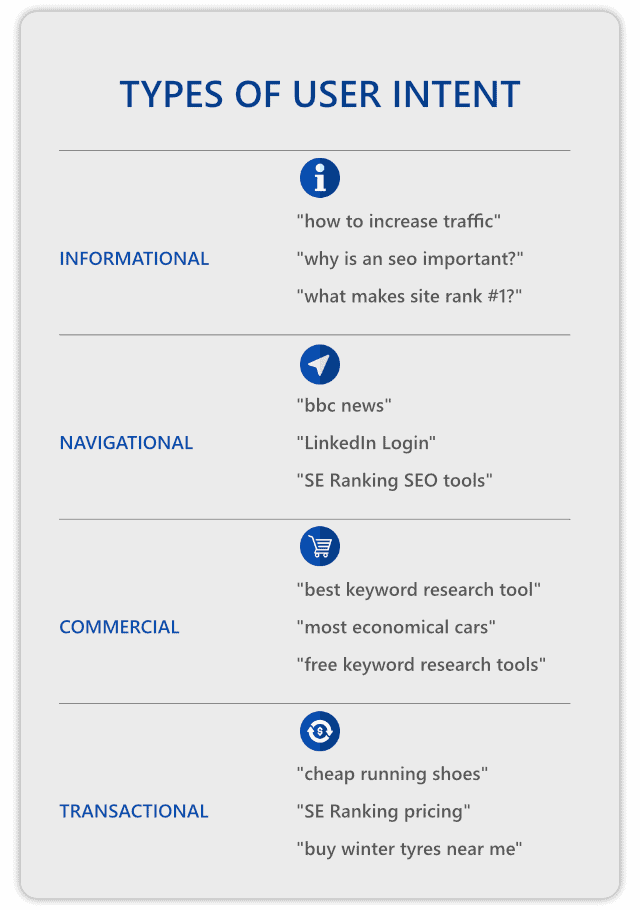 You might also notice that the search intent aligns with the buyer's journey.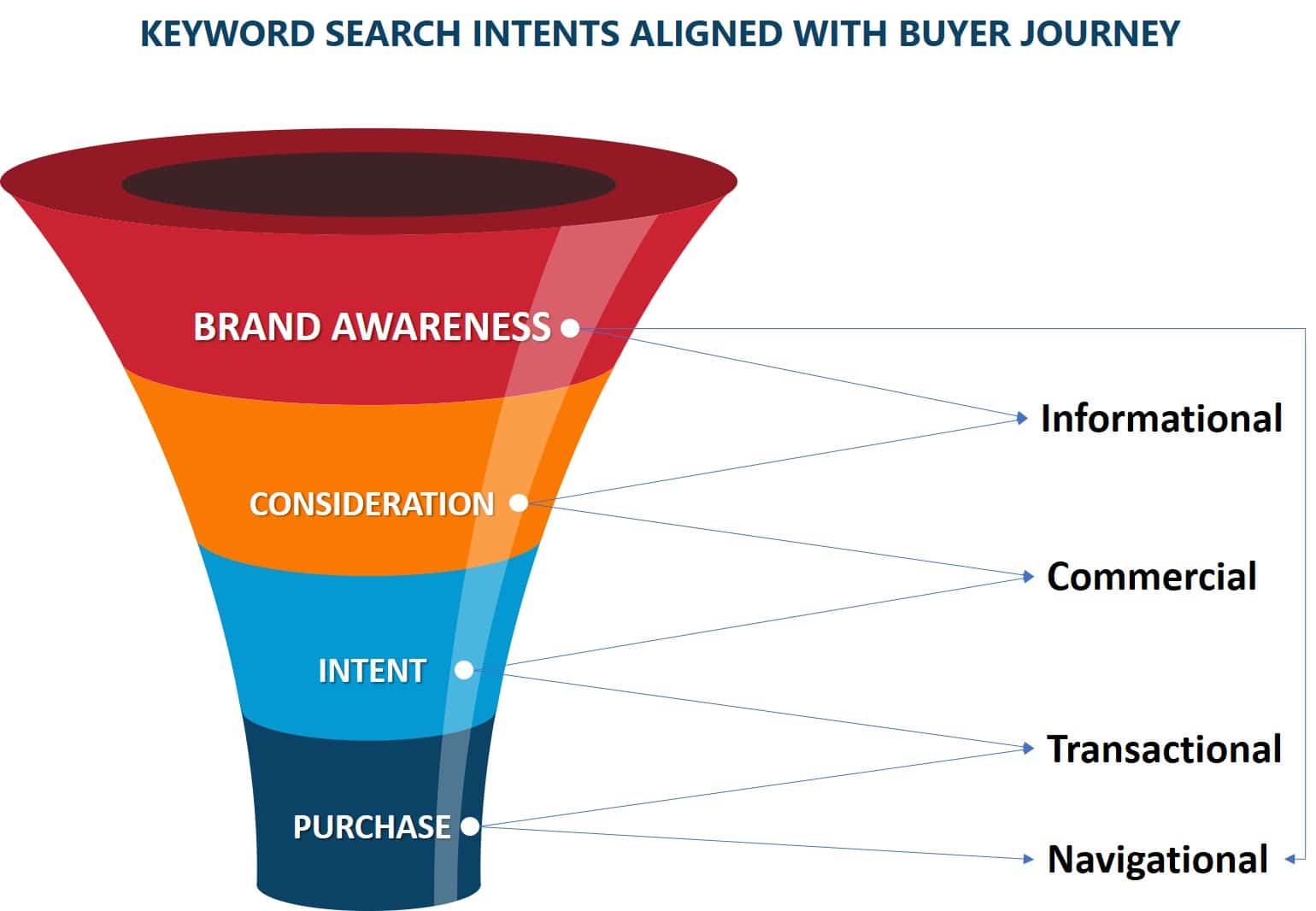 With that, now you understand the principles of what makes keywords profitable. Remember, organic traffic doesn't pay the bills and one of the main reasons why you were not driving any leads, sales, or affiliate sales could be because all your keywords were focused on information search intent.
Step #3: Generate Seed Keywords
The third step is to generate seed keywords relevant to your niche.
Seed keywords are short queries with one or two words with broad meanings. Any keywords with general meaning are often seed keywords.
An example of a seed keyword could be "car". However, this is a very bad seed keyword example because it is too broad and it will be very hard to cover enough topics so Google can associate your website with the keyword because there are millions of relevant keyword ideas for this seed keyword.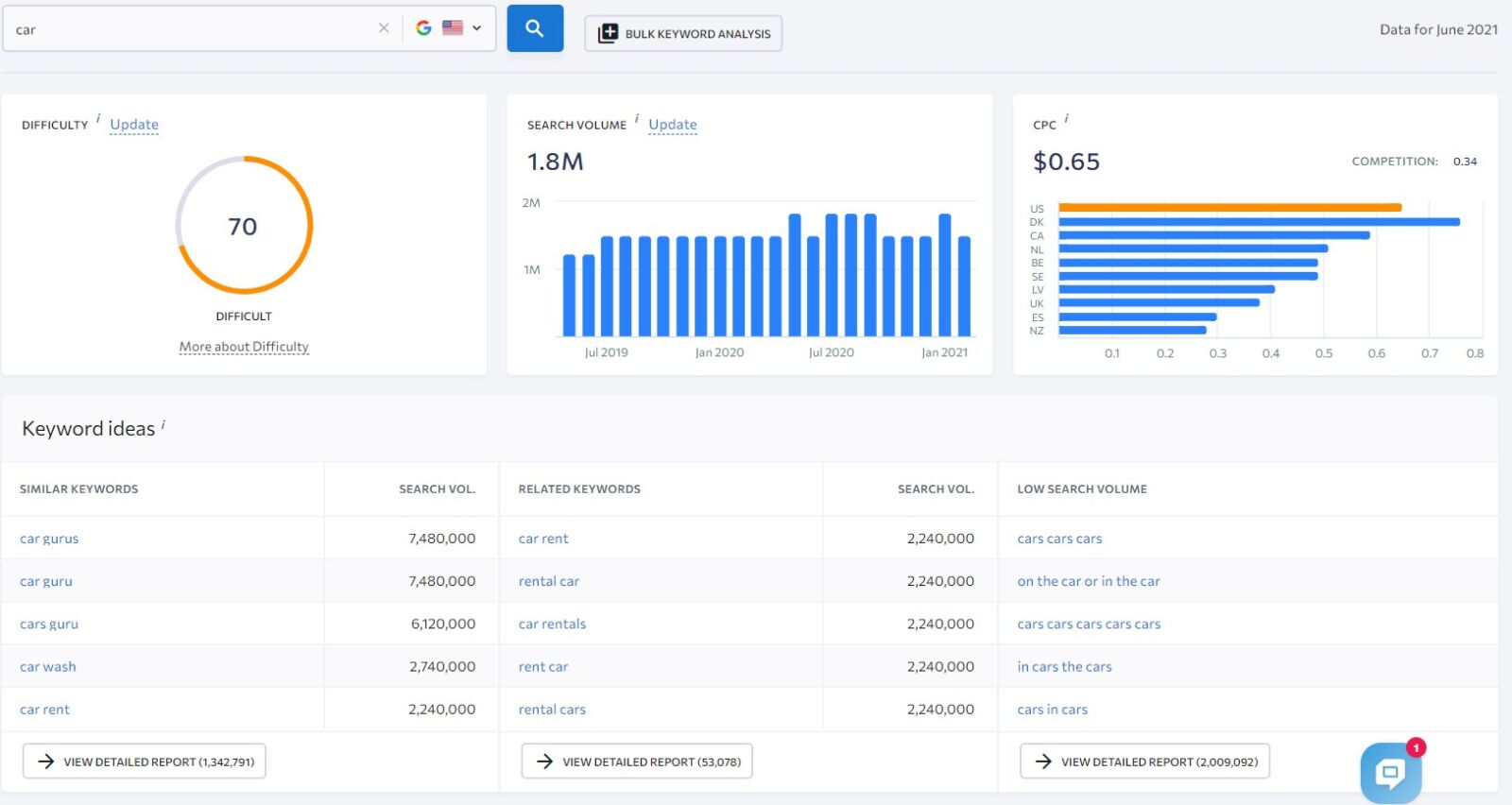 Therefore, a good seed keyword example could be "electric cars" or "hybrid cars". This is still a broad keyword with high search volume, but you narrow down your targeted niche and you have a much better chance to find profitable keywords and become the authority for this broad/seed keyword, despite it has higher ranking difficulty.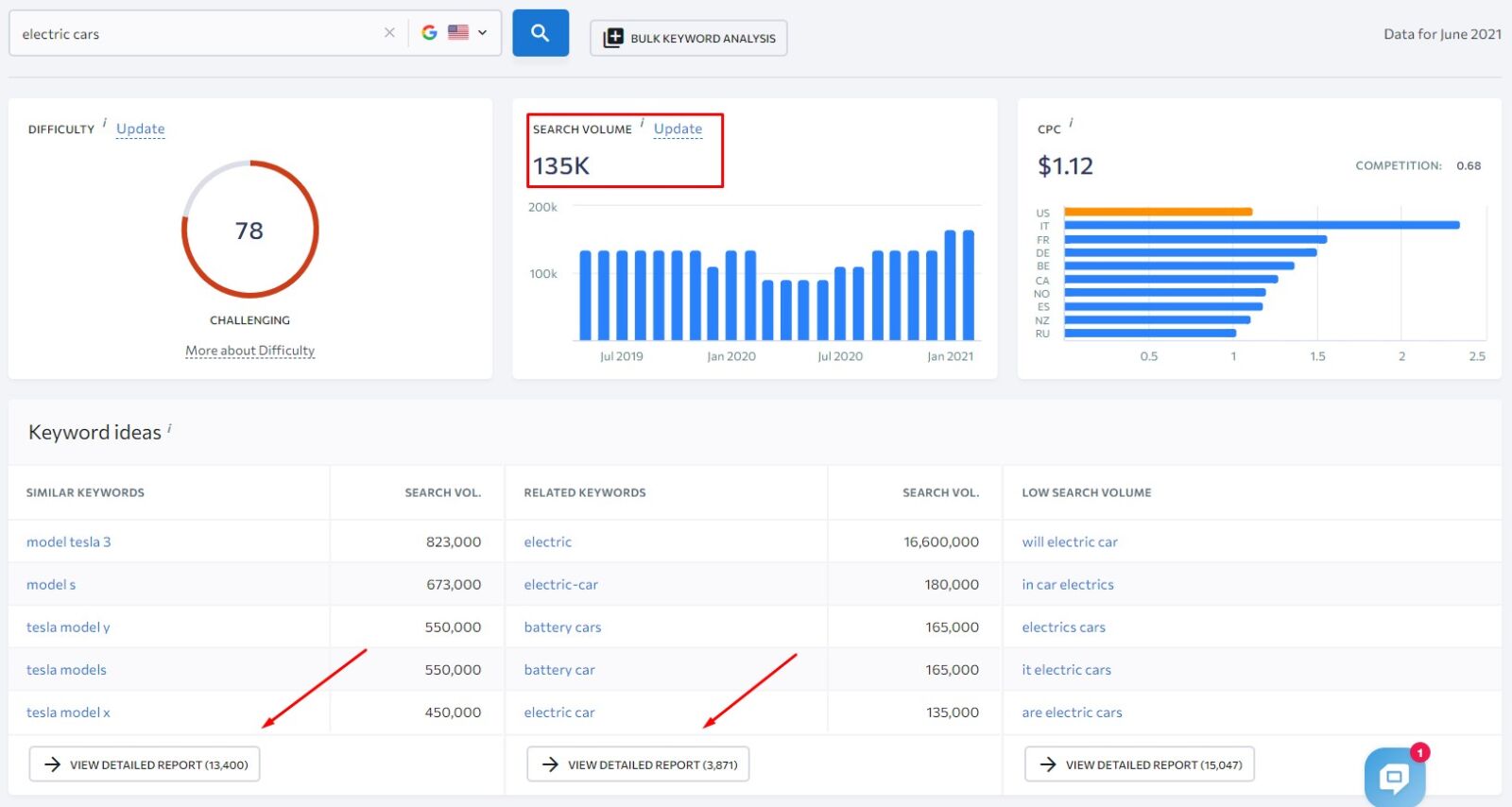 Of course, this depends on your market and your niche. But the more specific you can go with seed keywords the better. Just think of the seed keyword as a broad topic you want to own in SERPs. The reason why is because you want to focus on creating topic clusters.