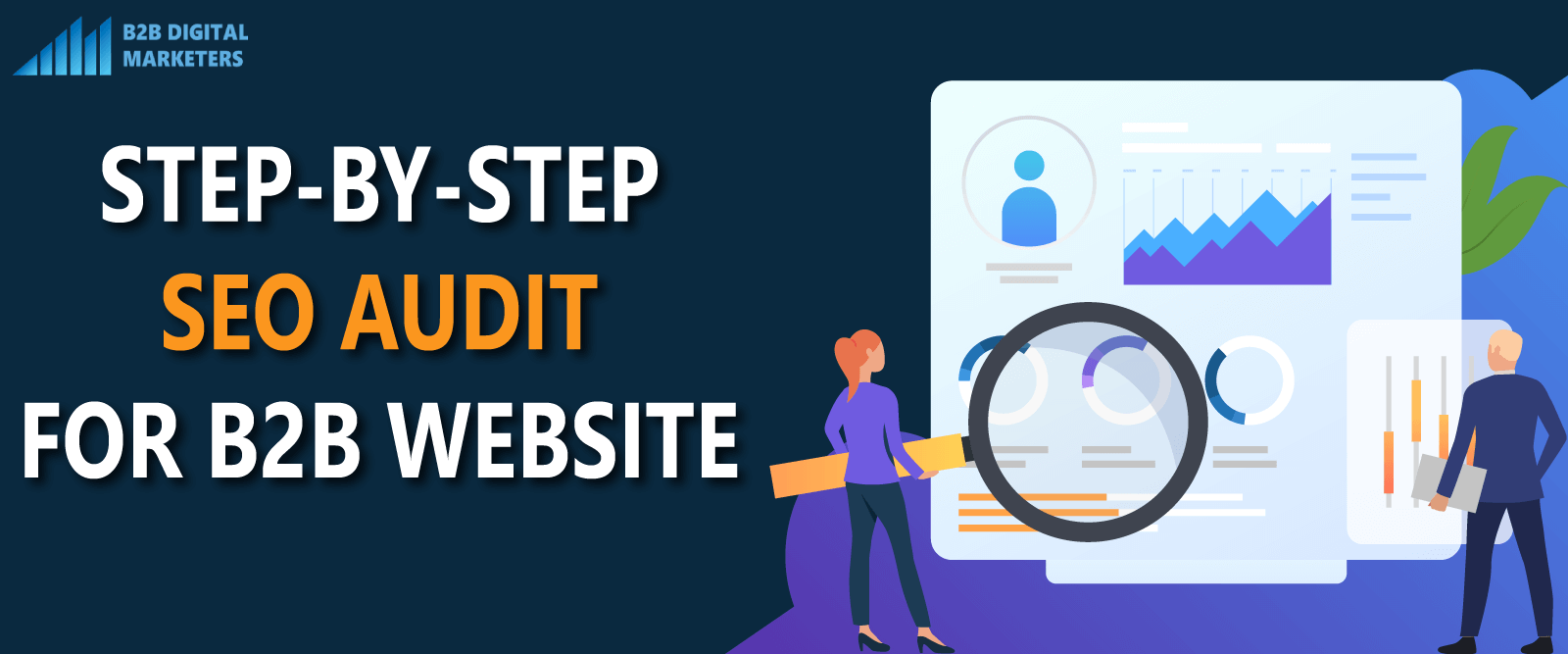 In this article, I am going to share with you how you can do an SEO Audit for your company website to generate more organic traffic and most importantly leads for your business, step-by-step.
SEO Audit is important for your website to ensure the long-term success of your company's website performance. SEO Audit is necessary to do regularly to keep your SEO Strategy for B2B up to date and not having issues on your website that could cause to lower your ranking.
Therefore, I have prepared for you a step-by-step process to effectively perform a SEO audit to drive more organic and relevant traffic to your website that can convert as SEO leads for your business.
So, grab a coffee, and let's perform a thorough SEO audit for your website so you can dominate your niche! Also check out my B2B SEO audit if you are in B2B industry for more information.
Step #1: Install SEO Audit Tools
The first step of SEO Audit is to ensure you have installed some kind of SEO audit tools that help you to speed up the whole process of auditing your website without manually checking every single page on your website.
SEO audit tools help you to check your website regularly, at least once a week. It will crawl your website and then show you exactly where is your errors and how you can fix them.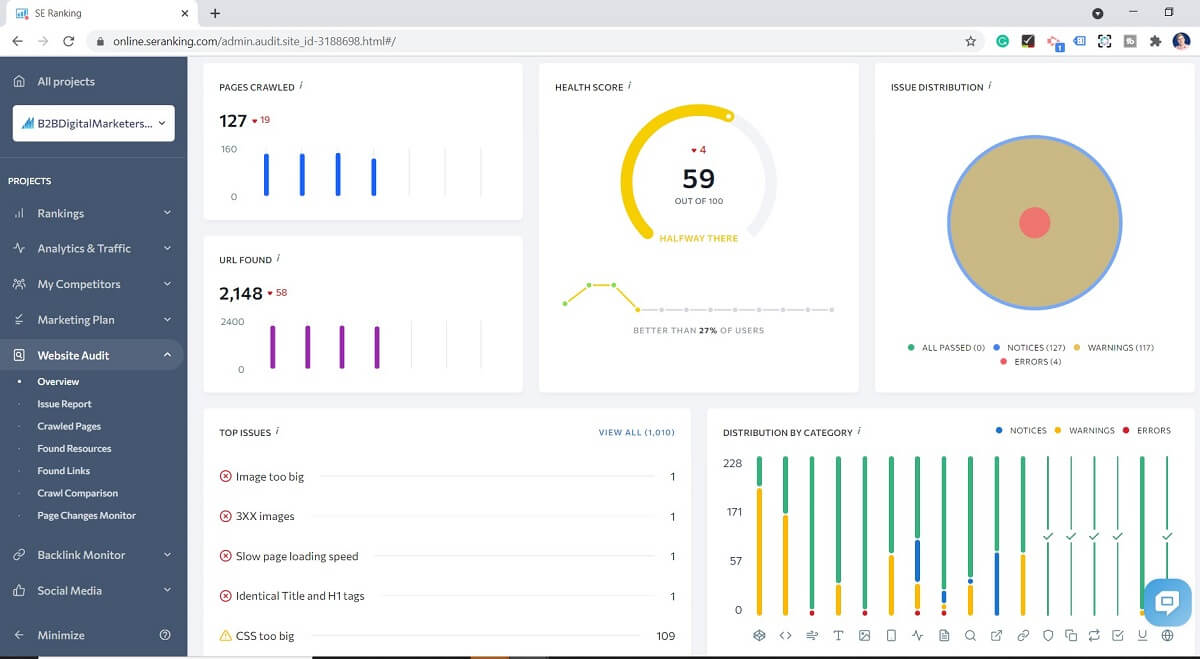 They will show you exactly what pages are affected and then direct you on the page with additional information to quickly discover the errors on that particular page.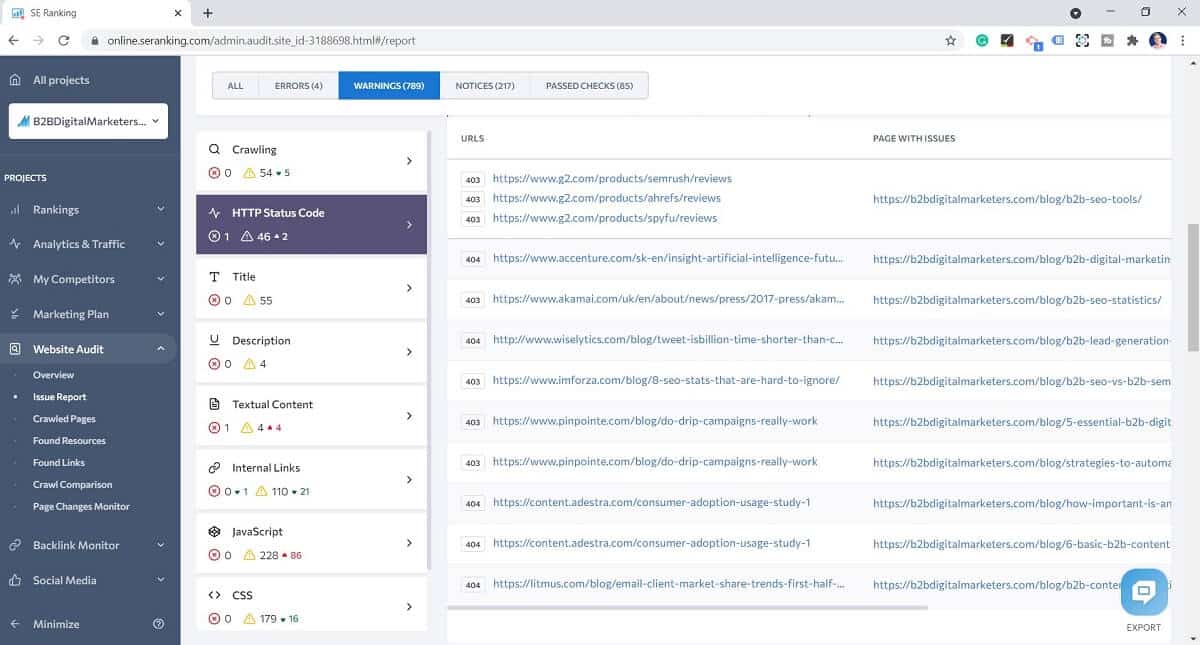 Having SEO tools on your website is extremely important and helpful and it will not only save you a ton of time but also keep you ahead from losing your organic traffic due to poor website health.
So, there are many SEO tools you can use on your website, and if you want to learn more about it, you can watch my video here where I recommend my favorite B2B SEO tools.
But I want to mention a few tools you have to have on your website installed. Don't worry, all these tools are for free and will not only help you with SEO but with your conversions, targeting and so much more.
So these tools are:
So make sure, you have installed them on your website. Don't worry, it's super easy and there are a ton of great tutorials on how to do that if you are not sure.
Once you are done installing these tools, then they will start collecting information from your website and then display them within their dashboards.
Please be aware this is not a full tutorial on how to use these tools and find the errors, so if you are not familiar with the tools, then I recommend you to watch some of the tutorials on that.
Also before we move on, please make sure you have set to crawl your website manually for the first, so you can move to the next step. It might take a few hours so be patient.
For SE Ranking, simply login to your account and go into Website Audit in the left sidebar, and click on "Restart Audit".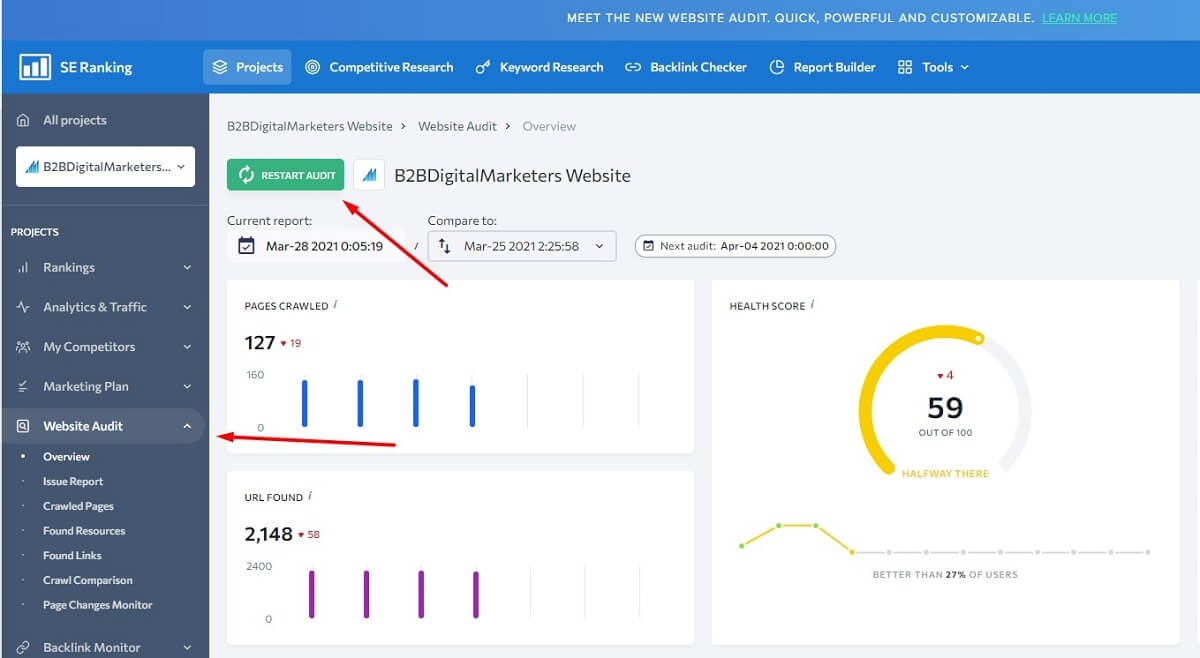 And for Ahrefs Webmaster Tools, log in to your account, click on-site audit in the navigational menu, select your website and click on "New crawl" on the top right corner of your site audit.

However, for the simplicity of this tutorial, I will be using SE Ranking to perform the complete website SEO audit.
Step #2: Find Your Technical SEO Errors
Once you have installed the SEO tools on your website, they will show you if you have any SEO errors on your website. If you have never done this, then the likelihood is that you probably will have a lot of errors on your website.
But don't worry as by end of this SEO audit guild you will be able to fix all those mistakes and most probably, your rankings and organic traffic will improve.
So, the second step is to only focus on your technical SEO error such as:
Mobile-Friendly website pages
Your page speed
Your crawlability
Dead links on your website also known as 4xx, 5xx, and 6xx pages
HTTPS status
Using the right Schema/Structured data
Core Web Vitals
All these errors are serious problems that will most likely stop you from appearing in the search engines or at least at the high positions.
To discover your technical SEO errors, you can use Google Search Console and check your Coverage report and Core Web Vitals report in the left sidebar.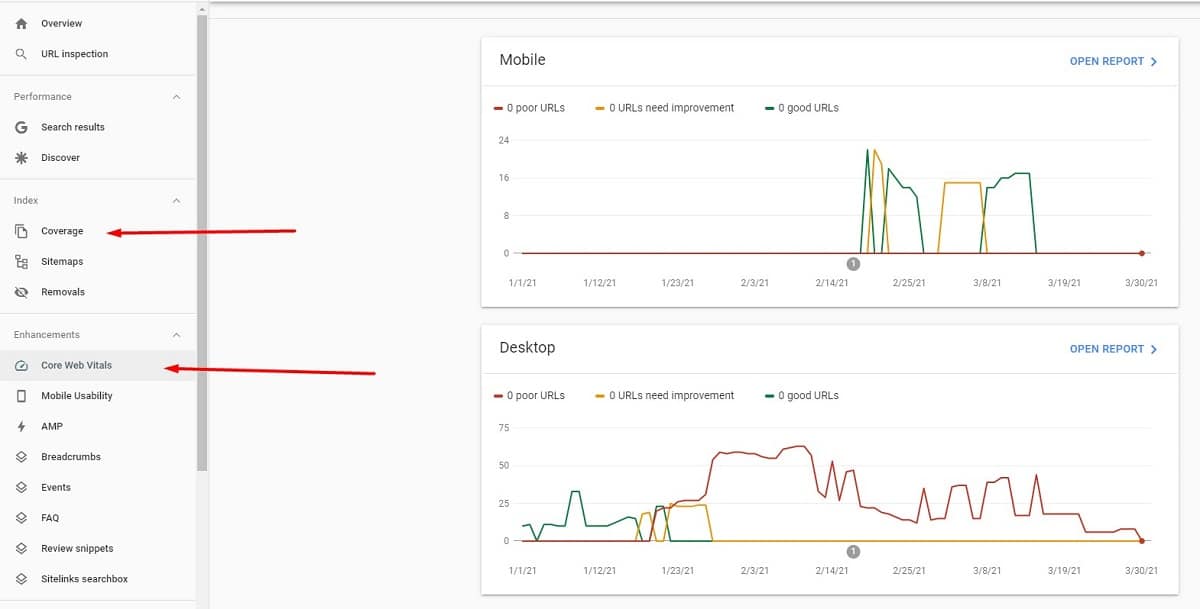 Also use the SE Ranking website audit tool, where you can see all issues your website has, but for technical SEO related issue, focus on these reports:
Website Security
Crawling
HTTPS Status
Website Speed
Mobile Optimization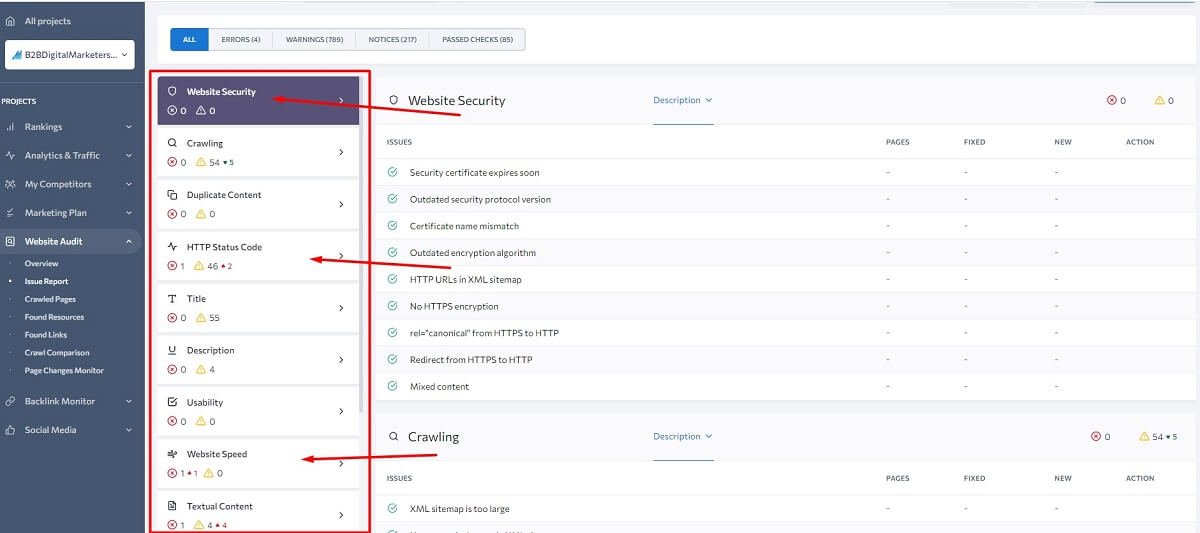 So, before you do anything else, make sure that you find these technical SEO mi