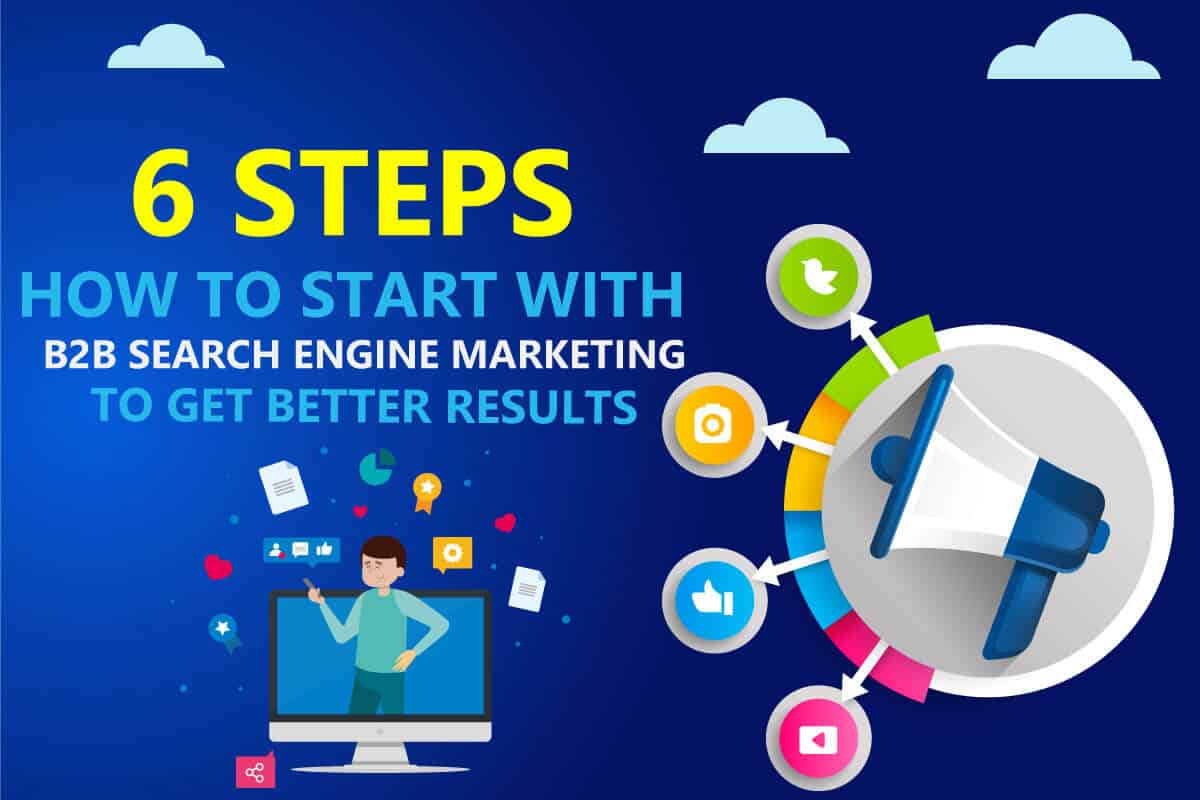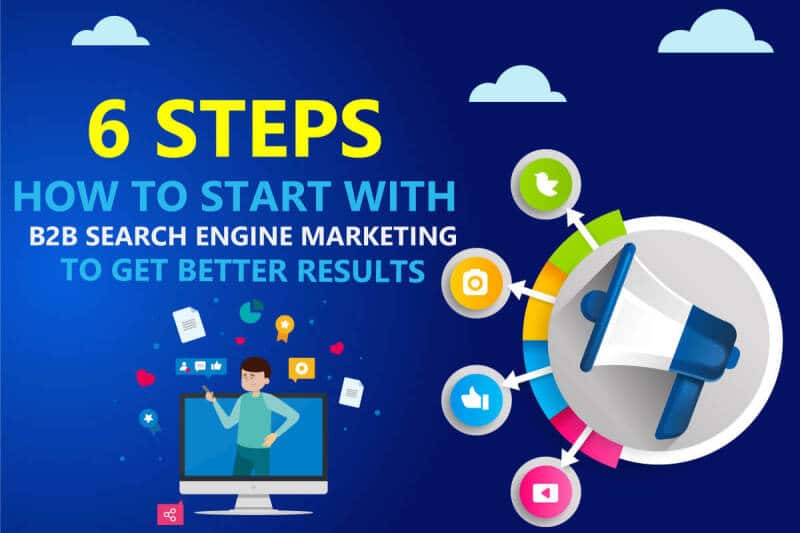 In this article, I am going to share with you how to start with b2b search engine marketing to effectively drive leads for your business and improve your online presence, step-by-step.
Today SEM is an important part of business, especially if you are starting and your website is not bringing any organic traffic, as this provides a quick solution to drive leads for your business.
But even if you are not starting but already a well-established company, running b2b search engine marketing is another basic and important channel to be, to capture those leads as well and bring more opportunities for your business.
And because modern advertising platforms provide great features for you to very precisely target your audience, you can increase your ROI above average with a few steps.
And that is what I am going to share with you, how I am setting up my b2b search engine marketing campaigns to get 5% and higher conversion rates with a lower cost per click.
Also remember, this guide is mostly made for Google Ads and Bing Ads, but you can utilize it for Facebook, Instagram, and LinkedIn as well, as most of them provide very similar features.
Alright, and without further due, let's start advertising!
Quick B2B SEM Stats
Before we get to the actual steps on how to start with b2b search engine marketing I want to quickly look at some data about SEM and if it is worthy to start with it.
According to Clutch, 75% of people say paid search ads make it easier to find the information they are searching for on a website or search engine. – People are no longer afraid to click on ads to be sold they are willing to be sold if you provide the right information or solution. You just need to make it easier for them to understand it and find information.
According to Google (So It should be legit), since 2015 more searches are done on mobile devices than desktops every day. – That means your website should be ready, but we will discuss this a bit later.
And lastly, I want to look at this graph.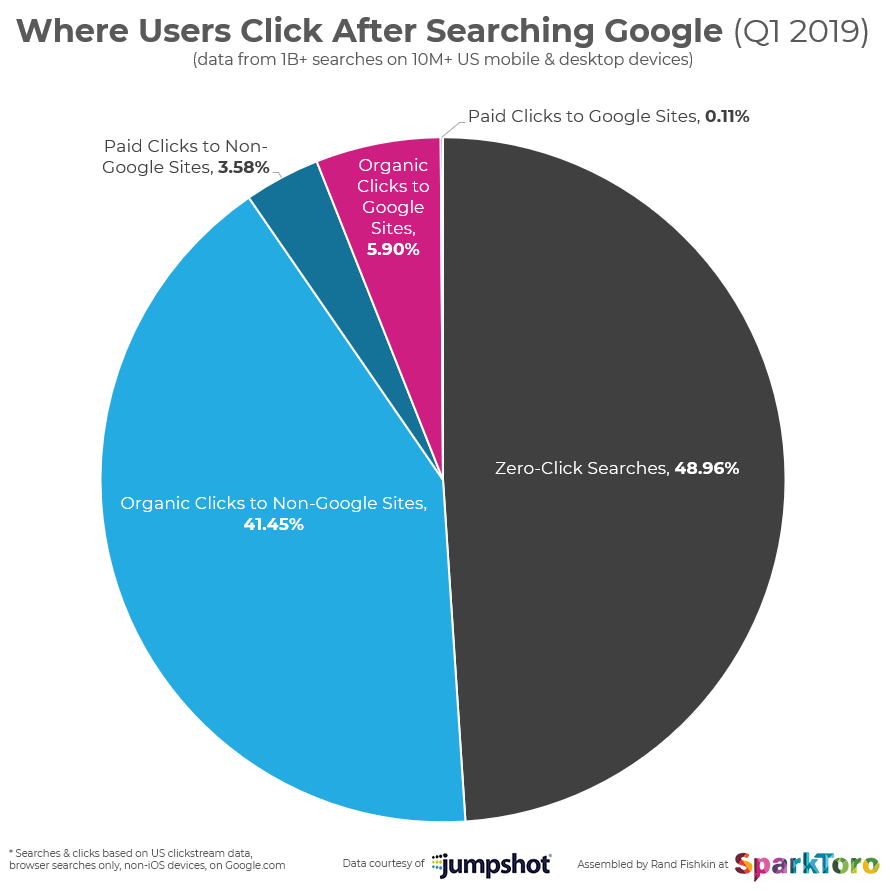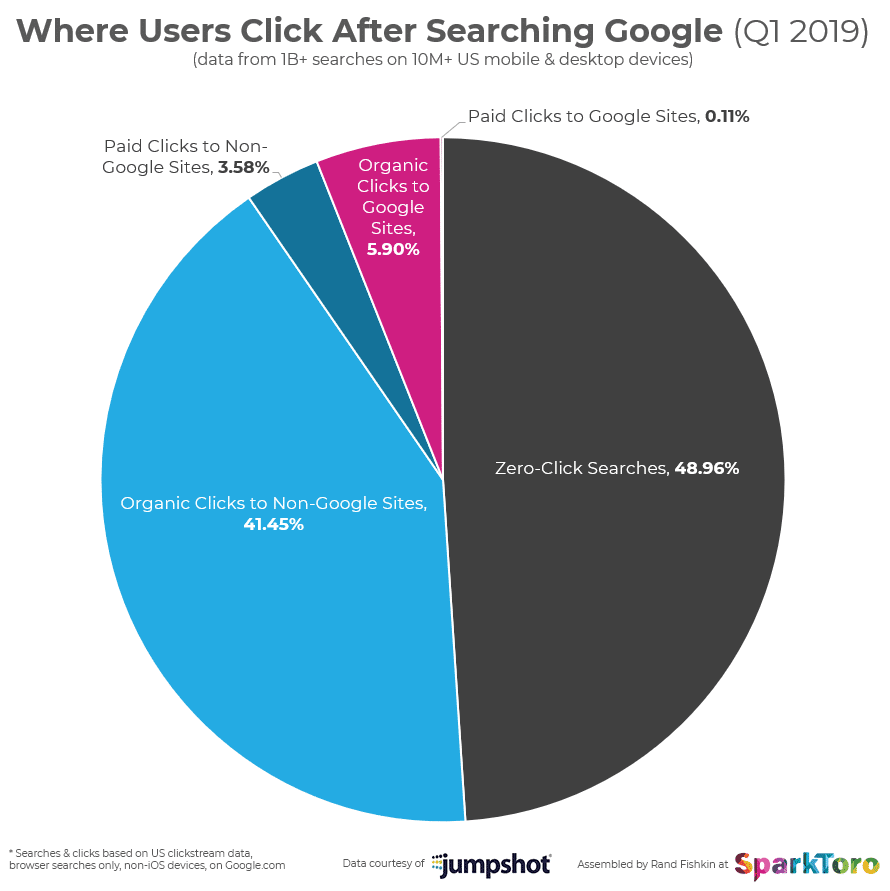 This graph represents where users click after searching Google and as you can see, the majority (48.96%) actually does not go anywhere.
And to answer this question, the United States Congress has asked Google's CEO Sundar Pichai, to answer it, but Google could not answer the question as they do not know why users terminate the search.
It could be that some users are dissatisfied with their answer, others may have found what they needed (Like the zero level search results can provide)
Like what is the weather today?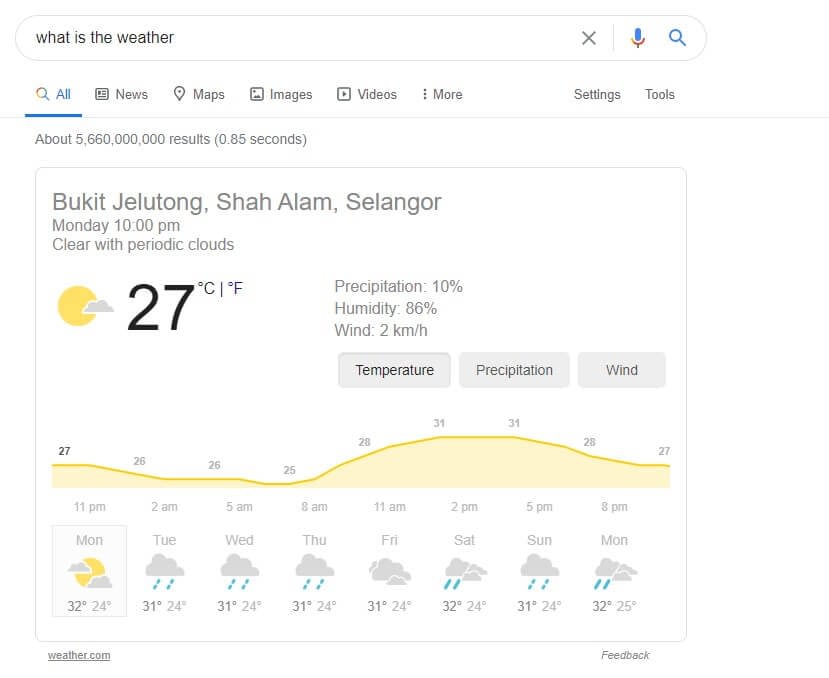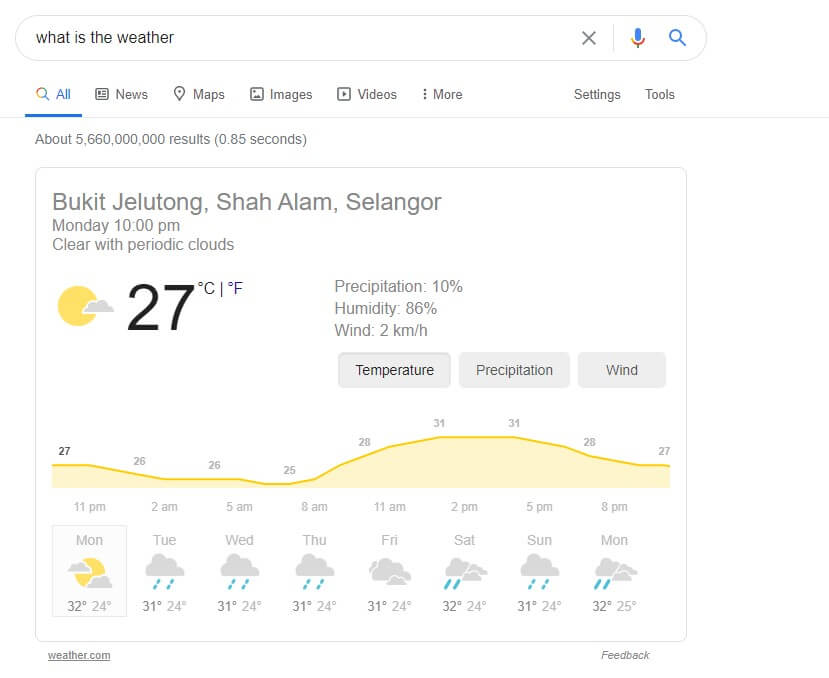 Or even more complicated questions, what is SEM in Digital Marketing?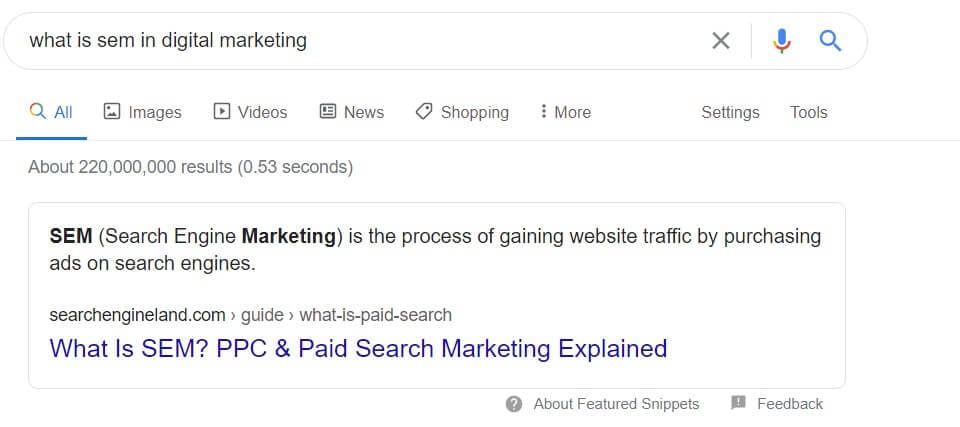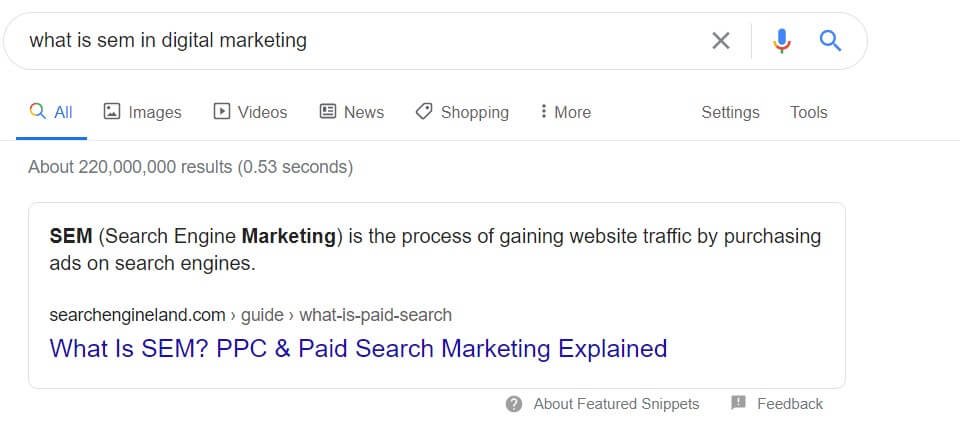 But Unfortunately, Google does not really know why 48.96% of searches result in zero-click searches. And which is not even important for us, at least not for this video.
The important question for us right now is, what about the 3.58% paid clicks in non-Google sites? Is it worth to go after it and spend your marketing budget?
The quick answer is yes! Because Google has roughly 2 trillion searches each year.
And my point is that Google paid ads can provide you with users that are currently and actively looking for your products and services.
Therefore, you should expand your digital marketing into search engine marketing, especially if your organic traffic has not kicked in or you do not even use any b2b digital marketing strategies to generate organic traffic.
Benefits of Using B2B Search Engine Marketing
Using B2B Search Engine Marketing can bring benefits to your organizations and discover why you should use B2B SEM for your business we need to discuss the most profound benefits of using SEM.
Of course, these benefits are not promised that you will achieve them, but also it doesn't mean you will not get even better and more benefits for your business.
Everything depends on how well your settings are done as well as the platform you are using.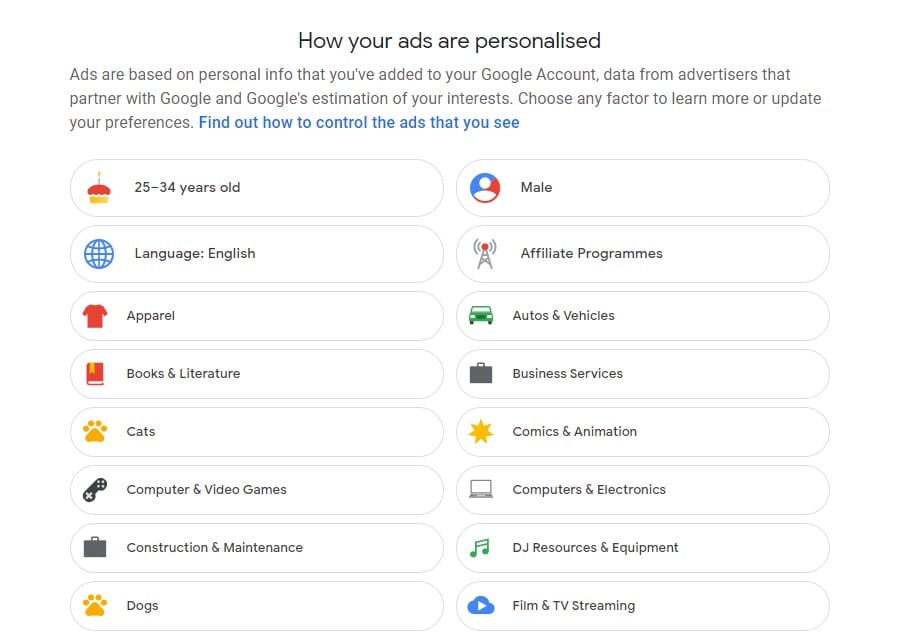 But these are the most common and important benefits you can achieve using b2b search engine marketing:
Reach Your Prospects Instantly: Search engines have already traffic every day waiting for you to be captured and with advertising, you can instantly appear in the search results and start driving clicks and prospects for your business.
Increase Traffic to Your Website: Unfortunately, not every click will end up in requesting in demo or getting in touch with you in any way. According to WordStream, the PPC campaigns average a conversions rate of 2.35%. Therefore to increase your Conversion rates you must focus on more than just getting leads.
Brings Massive Brand Awareness: B2B Search Engine Marketing can increase your brand awareness by up to 80%, depending on your budget. (Google)
Great Targeting Options with Almost Endless Possibilities: Platforms like Google Ads, Bing Ads, or Facebook Ads for Facebook and Instagram brings great features for you to target any audience, anytime and anywhere.
Pay Only When They Visit Your Website: There are numerous options you can choose for your advertising, but the most effective for generating leads for your business is using CPC (cost-per-click) options which means you pay only when somebody likes your ads.
And there are many more benefits of using B2B Search Engine Marketing, but these are usually the most important that matters to marketers and business owners when starting with advertising.
So, without actually further due, let's get into the actual steps on how to start with b2b search engine marketing.
Step #1: Set Your Goals and Budget
The first step is to set your goals and budget for your b2b search engine marketing.
This step can be hard if you have never started any Digital Ad Campaign, whether on social media or anywhere else, as deciding how much you should pay can be like shooting in dark.
But do not worry, there is actually a way how you can calculate how much you want to spend from your marketing budget based on the goals you will set.
So, first, you need to decide your goals. Also, I want you to consider your current digital marketing mix and how it can help you achieve your marketing goals and then analyze how you can use B2B SEM to maximize the impact of your current efforts.
Alright, let's say you have set one of your goals to generate around 50 leads each month from your Google AdWords.
And to generate 50 leads you need approximately 2,500 clicks from your Google AdWords, or in other words, the conversion rate is 2%.
Yes, I know, the conversion rate is approximately 2.35% in b2b industries, but trust me, usually in the first 6 months you will be happy for 2%. And I like to hope for the best but prepare for the worst.
Alright, so now when you know you need 2,500 clicks then you n