In this article, I am going to share with you 7 powerful and essential SEO tips for beginners to help you rank #1 on Google and get more leads for your business organically.
So if you are new to SEO and not an SEO expert and you want to rank #1 on Google this upcoming year, then watch the entire video to learn what matters most in the SEO game in 2022 so you can focus on the right things to get the most out of your marketing efforts.
So if you want this video valuable to make sure to subscribe, leave a comment below and give a like to the video because it helps me with the YT algorithm.
And without further due, let's boost your SEO this year!
1) Create Great Quality Content & Lots of It
The first on our list of SEO tips is to create great quality content & lots of it for your website.
According to 72% of marketers say the single most effective SEO tactic is creating relevant content on your website. Honestly, most of your SEO work will be dedicated to creating relevant content on your website in order to rank on search engines for your targeted and relevant keywords.
This started in 2013 with the release of the Hummingbird update, later in 2015 Google has launched their algorithm RankBrain, which is a machine learning and artificial intelligence system and lastly, in 2019, Google's latest search algorithm updates the BERT which is a neural network-based technique for natural language processing (NLP) pre-training.
All these Google's algorithms are one of the largest Google updates that they have released to help users to find more relevant information as soon as possible. And that is why creating relevant content on your website is so important and the future of SEO.
Before all these updates I still remember that the single most effective SEO tactic was to stuff keywords at the bottom of your page and then hide those keywords by using the same color as your background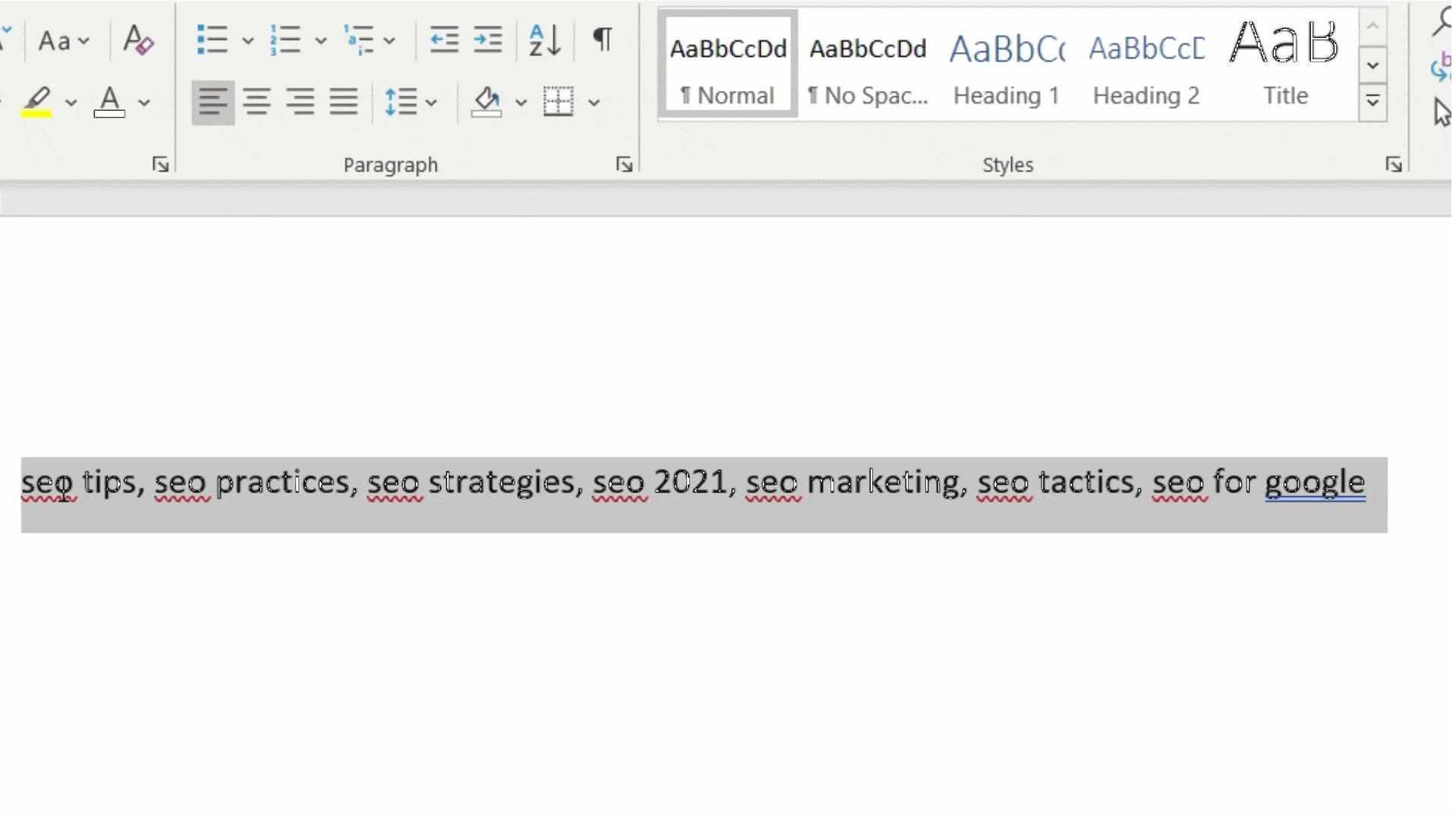 But this SEO strategy is a long-time gone and you need to be much more sophisticated with your content and keyword placement, where to put your keywords and how to add keywords.
Because Google is looking at individual words and keywords you are using within your content to better understand what your website is about. This is when semantic SEO comes into play and why is so important to be focused on your website.
2) Semantic SEO
I did not want to make this part so long, but I feel I need to explain a bit more about semantic SEO.
And while I recommend you to learn more about Semantic SEO, in nutshell it is basically using related words to your targeted keyword within the content.
For example:
Let's say I am writing an article or ultimate guide about a car, thus the word "Car" is my targeted keyword. So, examples of semantic words for the car could be something like this:
These are just a few examples of semantic words for my targeted keyword, but because this keyword or topic is so broad, there could be thousands of semantic words for it.
So, in another example let's look at a more narrow long-tail keyword such as "Types of SEO strategies". This keyword is much more specific and a user who is searching for it has a clear intent which is learning about the types of SEO strategies or also know the categories of SEO strategies.
Therefore, the semantic keywords for this could be something like this: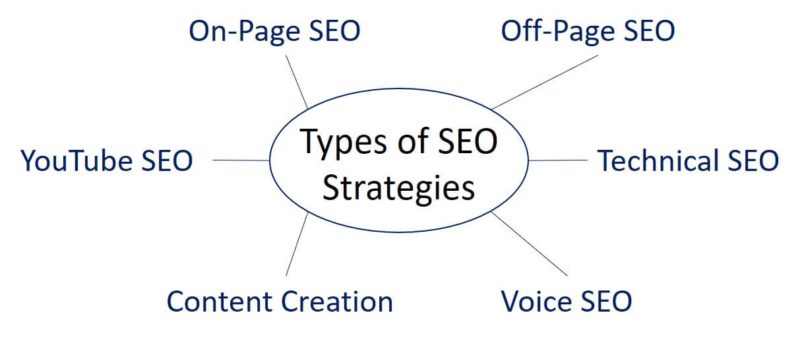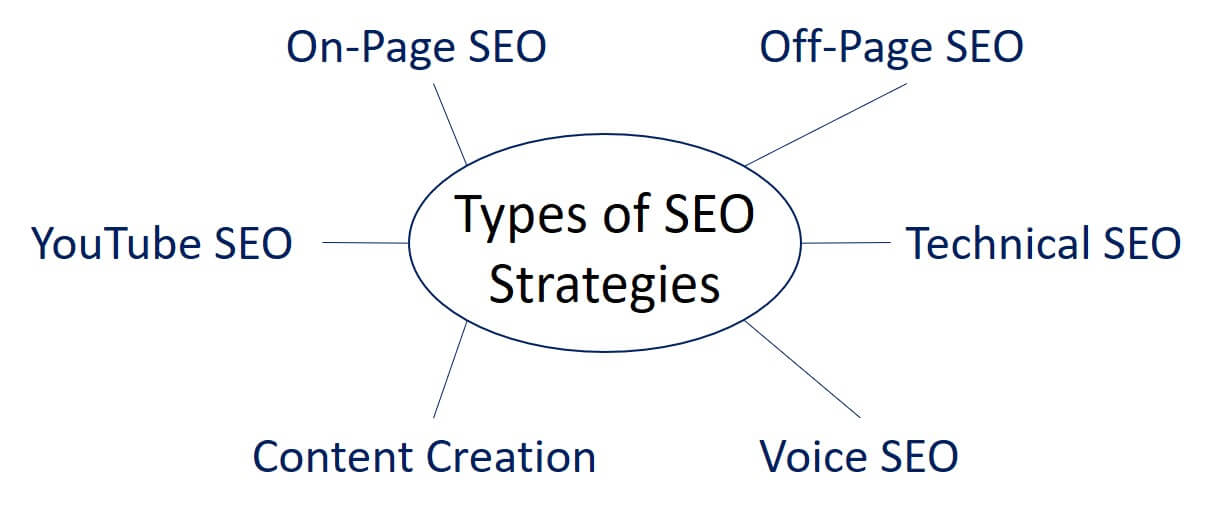 And I could go so much deeper about semantic SEO and this topic deserves its own video, but if you are new to semantic SEO then I definitely recommend you to learn more about it.
But in conclusion, content creation is arguably one of the most important SEO tactics that you need to be doing to at least start ranking.
Without high-quality content, you can't even rank and of course the more content you create on your website for example:
Product and service pages
Blog posts
Resource pages
About Us
The higher is the chance you can rank for keywords and the more content you have on your topic, the higher is the chance you can rank high.
But there is more to it, so keep reading!
The second on our list of SEO tips that you should focus on to rank #1 on Google is to generate backlinks and social shares for your content.
In 2016, Google already said that the two most important ranking signals are content, which we have already discuss and now we are going to discuss the second most important ranking factor which is high-quality backlinks.
High-quality backlinks are links that are coming from high authoritative websites to any of your web pages. Often these websites are well known within the niche and whenever you are searching for a topic within your niche, there is a high chance you will find this kind of website.
And why they are high authoritative websites is because first, they have a ton of great content on their website, and second because many websites small and large are referring to them as one of their sources or go-to place to learn more about the niche topics.
So how can you get high authority for your website?
Well, it's not easy and it will take you a while, but if you are already creating high-quality content, then you have the cornerstone of increasing your authority.
Without this nobody will ever link to your website. Therefore make sure you have your content nailed down and you deliver the most amount of value you can within your content.
@methode @JohnMu What's the main important factor for rank a website in top search results on a particular phrase?

— Saroj Kumar (@sarojnishad) September 6, 2017
Once this is done, then there is time to start generating backlinks and social shares. Again this is not a full guide on how to generate backlinks for your website and I strongly recommend learning more about it.
But my favorite strategies to get more backlinks are:
Create Guestographics (Learn more from Backlinko)
And for getting more social shares my favorite strategies are:
Send your content to people you have linked to
Create snippets from your blog post and share it
Remember, link building strategies are not easy even for experienced marketers, according to 41% of SEO experts consider link building to be the most difficult part of search optimization.
So don't get discouraged when things get tough because it will get hard and you will have to put extra effort to acquire some of the high-quality links for your website, but if you are serious then you need to start building backlinks.
4) Optimize Your Title Tags & Meta Description
The third on our list of B2B SEO tips is to optimize your title tags & meta description for every of your web page you have published.
Alright, so you have created a lot of great quality content on your website. Also, you have worked so hard on getting backlinks on your website, barely sleeping and eating and you did it. You have gain high authority for your website.
And all this hard effort landed you on the number one page in search results for your targeted keywords, but that is not it. Because now you need to get the engagements metrics high to climb up the first-page ladder, especially these metrics:
Bounce rate
Session duration
Click-through rate
And the reason why you need to have these metrics high is that Google does track these metrics to understand how your users interact with your website.
Typically, the first two metrics, bounce rate, and session duration are related to the quality of your content. If your content does not provide the value or information the user is searching for, then they will bounce back and go to the next page.
This sends a clear signal to Google, that the other page provides better and more value to the user inquiry and thus should be rank higher. That's why quality and relevant content is so important.
But CTR metric is commonly overlooked even though is one of the most important metrics you should track especially if you already rank on the first page of Google.
And to prove it, In 2014, Rand Fishkin, founder of Moz, conducted a case-study with his Twitter audience. At 6:03 PM, his target website ranked 7th for the target search phrase. He tweeted out to his audience, asking for his followers to search the specific keyword and click on his website, which then sat at position 7. By 9:01 PM, his website ranked in the first position.
But that is not it, as in 2009, the head of Google's webspam team at the time, Matt Cutts, was asked about the importance of maximizing your organic CTR. Here's a key quote that says it all:
It doesn't really matter how often you show up. It matters how often you get clicked on and then how often you … convert those to whatever you really want (sales, purchases, subscriptions)… Do spend some time looking at your title, your URL, and your snippet that Google generates, and see if you can find ways to improve that and make it better for users because then they're more likely to click. You'll get more visitors, you'll get a better return on your investment. (Source)
To summarize it, Google does expect you to have a better CTR (check out CTR manipulation) and other engagement metrics than the site below you, and if you don't then you will be sent back to non-click noman land, the page two, and lower in a search result.
But if some websites rank above you, it does not always mean, that their content is better than yours.
It could be that their title tags and meta description are more click-worthy. Therefore remember, that your title tags and meta description play a much bigger part than you might think.
Your CTR directly reflects your effort you have put into the title tags and meta description. So, if you have spent already so much time creating great quality content and getting backlinks, it would be massive waste to slack on your title tags and meta descriptions.
5) Connect Your Content with Internal Links
The next SEO tip is relatively easy to do, but often overlooked or skip by marketers and that is connecting your content with internal links.
Internal links are hyperlinks that point or direct users to another relevant page of the same domain. Often this is used as a reference or additional information on the given topic.
Internal links are important for many reasons such as it helps search engines crawl your website and discover new pages or recrawl the pages again which helps to discover new keywords on your current pages.
And there are many more reasons why you should use internal linking on your website and do it regularly, at least 1-2x a year to ensure you are pointing to the right pages.
Let me explain what I mean by the right pages.
Ahref's has come up with an SEO strategy to help you to increase your ranking for your money pages. This strategy is called The middlemen method, where you attract links with your high-quality blog posts and then pass the link juice to your product or service pages in order to increase ranking.

That is another reason why my first tip to create a lot of high-quality content is so important. Your content is the key to rank #1 in search results and internal linking gives you a certain level of control to decide what pages you want to rank high.
Thus, I recommend you watch this video from Ahrefs, where you can learn how it works and how you can use it to your advantage!
6) Keep Your Site Health High with SEO Audit Tools
Another super important SEO tip I have for you is to keep your site health high by using some of the SEO audit tools.
Your website health score shows you how many SEO mistakes, errors, and warnings you have on your websites such as HTTP error status codes, title tags errors, broken images, slow pages and so much more.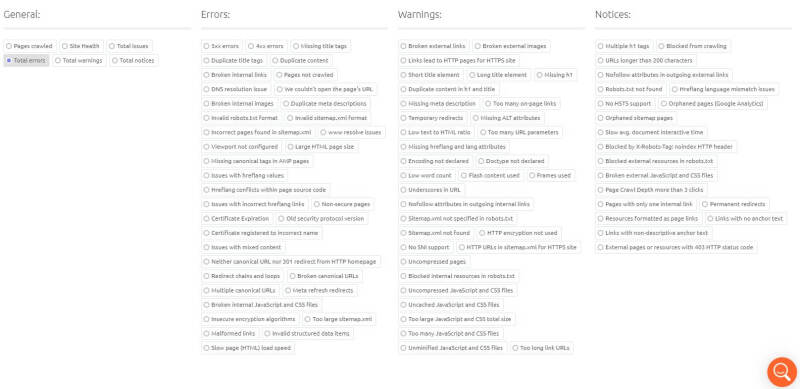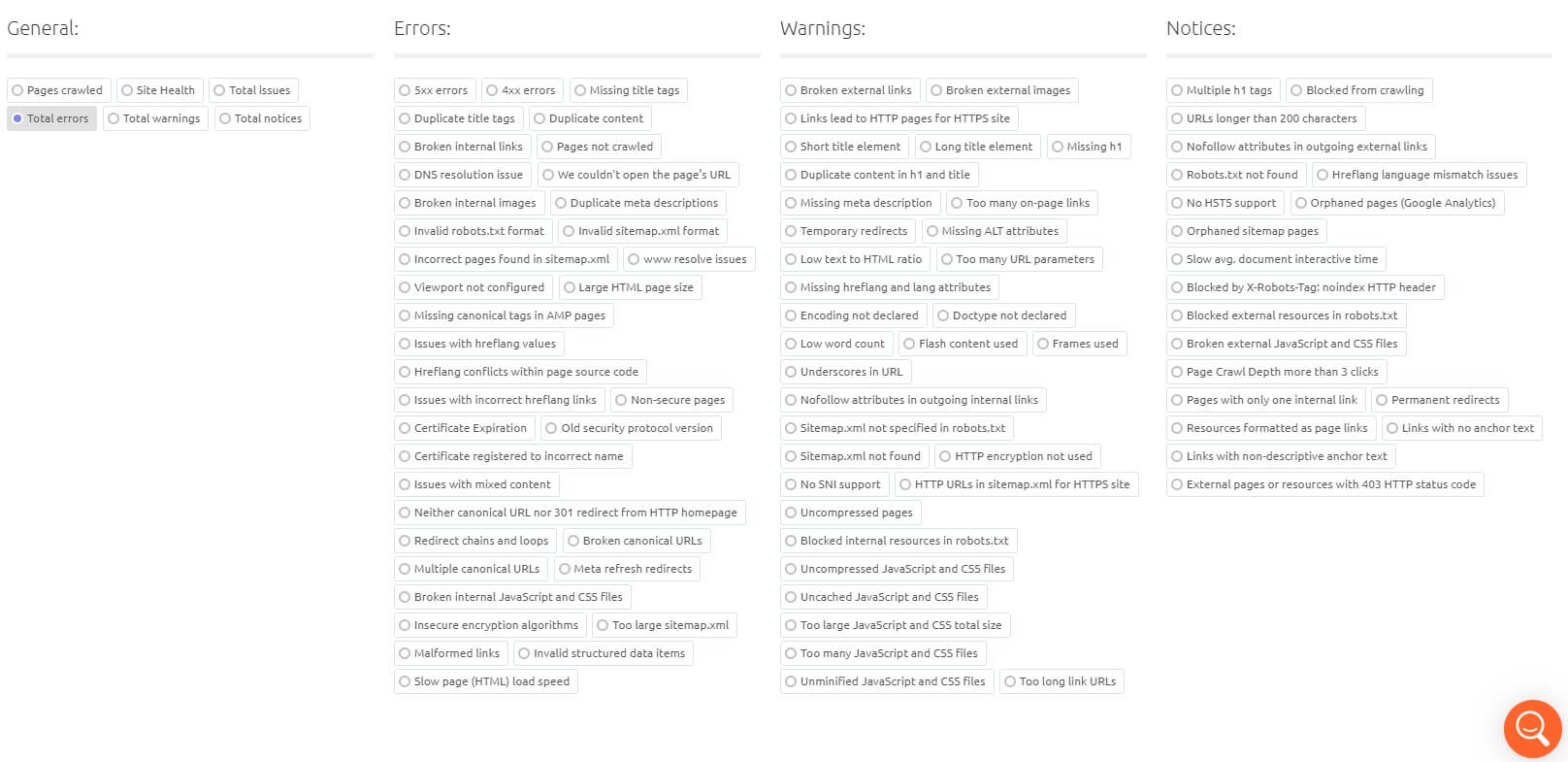 (Source)
Having errors on a website is quite normal and it happens all the time because along the way when you are adding new pages, changing URL structure, removing content, and do updates on your website you make some SEO mistakes, thus, lower your site health which could negatively impact your ranking on Google.
So how do you check the health of your website?
Monitoring your site health on Google and other search engines can be done by using some of the SEO tools that help you to regularly scan your website. Typically, once a week and helps you to remove those errors.
There are plenty of SEO checkers or SEO optimization tools you can use but I want to recommend to you my two most favorite website analyzers that help me keep my website site in tip-top condition.

The first and one of my all-time favorite SEO tools to check my website health is SEMrush.
This is a paid tool, but when you subscribe to SEMrush, you will get a bunch of other cool features you can use to improve your ranking, but let's just focus on their site health checker.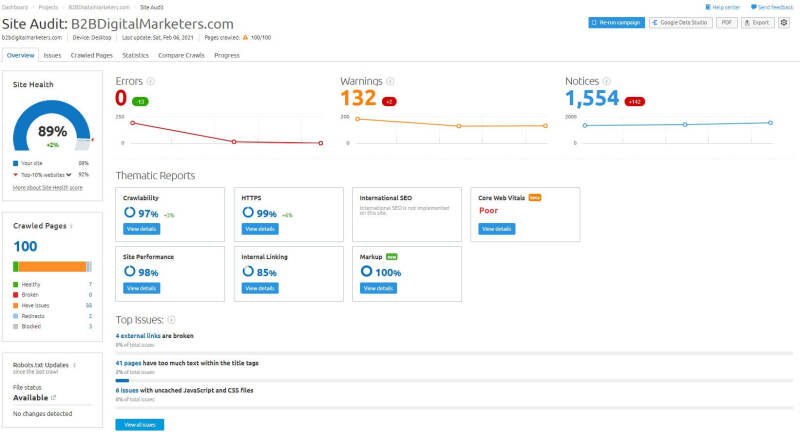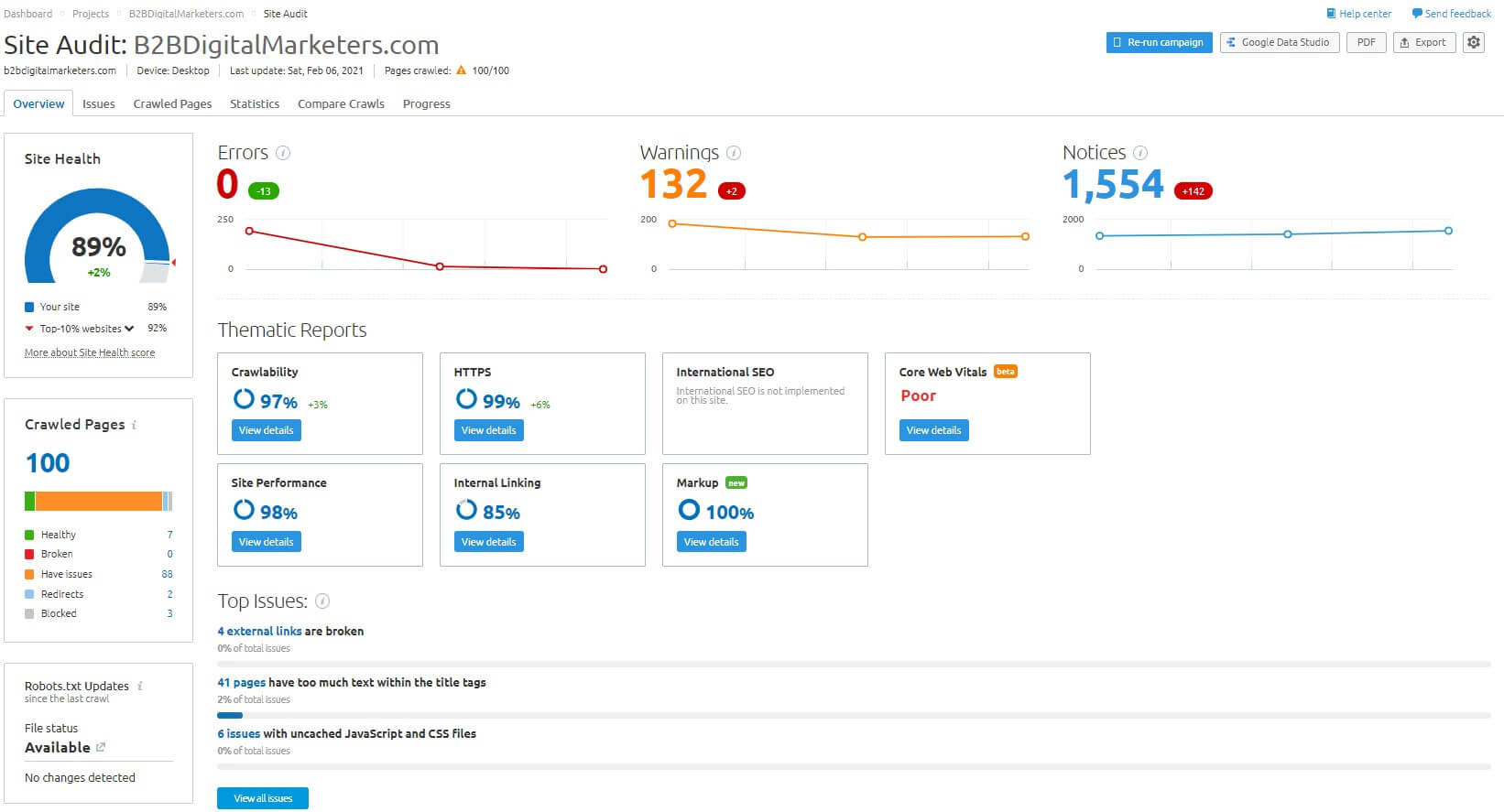 SEMrush site audit will show you all kinds of errors, warnings, and notices you have on your website. Also, it helps you to check your crawlability, HTTP status, site performance, internal linking and so much more.
This is the ultimate tool to ensure a high score for site health. And while the site audit is free of charge, the amount of pages you can crawl is so little, that only a tiny website can benefit from this and probably you will have to subscribe to the tool to fully crawl your website.
The second and arguably the best free website audit tool is Ahrefs Webmaster Tools.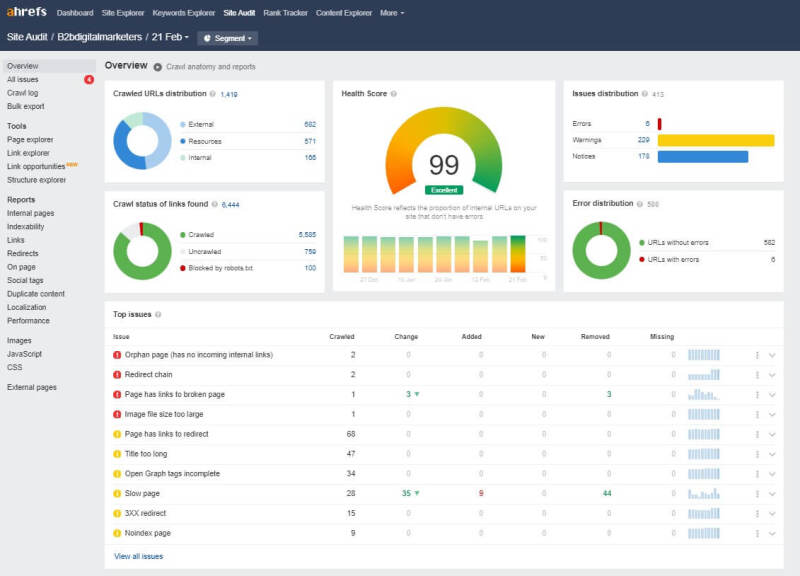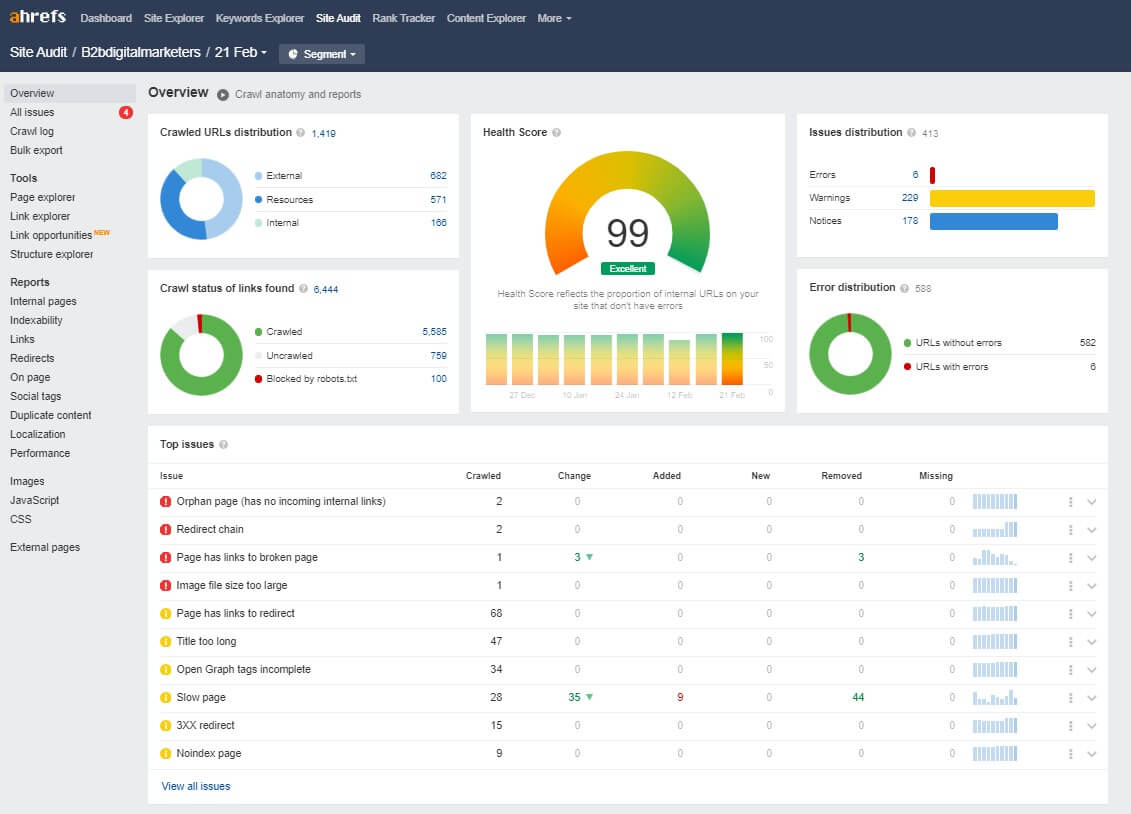 Ahrefs webmaster tools come with more features that you can enjoy for free and I definitely recommend using this tool the same way like I recommend Google Search Console or Google Analytics.
This is an excellent tool to help you monitor your site health and fix your SEO mistakes. Of course, they have a limit as well for how many pages you can crawl, but I believe it is enough for small and medium-size websites to crawl all their pages.
Also, Ahrefs site health checker is super easy to use so you will not have a problem becoming a pro in fixing your SEO mistakes in no time. I definitely recommend Ahrefs webmaster tools as a must for every website owner and marketer!
So those are my favorite SEO health checker tools, and there are so much more, but if you want to try these tools for free, then visit the links and try them.
7) Link Out to Relevant Valuable Sources
The last SEO tip I want to share with you is to link out to relevant and valuable sources that are relevant to your topic.
I believe you are an expert in the industry, and you have so much value to share with others, but you still should do research about a topic you want to write about.
Just a quick note before we move on, this SEO tip is mostly relevant for creating educational content like blog posts and using outbound links on landing pages or your navigation menu is not recommended.
So, whenever you are writing educational content like on your blog posts you should do some research despite you are the expert in the industry.
So, whenever you are writing educational content like on your blog posts you should do some research despite the you are the expert in the industry.
You should find evidence to prove your points such as statistics, research, or case studies. Also adding this helps to increase the value within your blog posts.
Using outside resources is recommended by the best SEOs as it helps improve organic traffic, build trust with your users, and increase your authoritativeness, and even facilitate relationships with other businesses.
And on top of that, it can potentially help you to be discovered by other websites and do your link building.
And even according to John Mueller from Google it is recommended to use outside resources to improve the value of your blog posts. Only make sure you credit the author by linking to the original resource.
As stated:
Linking to other websites is a great way to provide value to your users. Often, links help users to find out more, to check out your sources, and to better understand how your content is relevant to the questions that they have.
Also, from an SEO standpoint, outbound links help even Google itself to better understand your website.
According to Brian Dean the SEO expert, not linking out might be one of the biggest SEO mistakes and as a rule of thumb, you should have 1 outbound link per 300 words.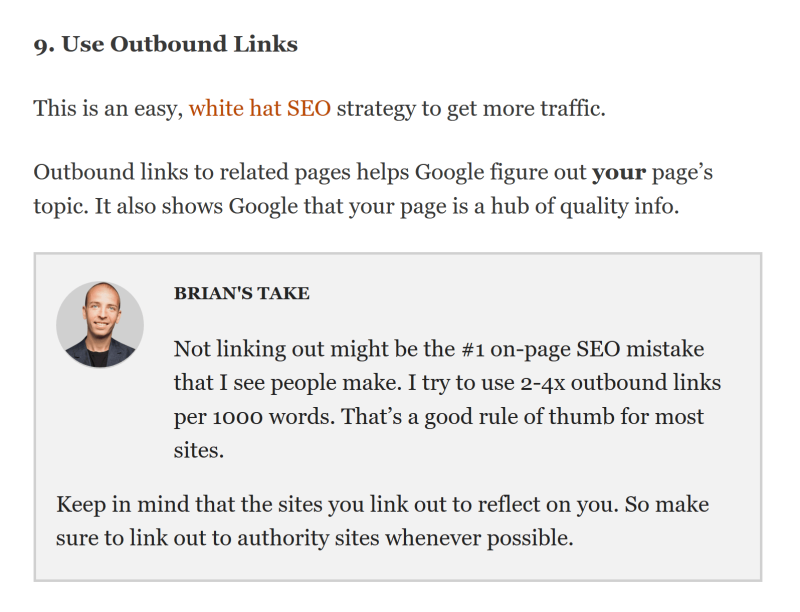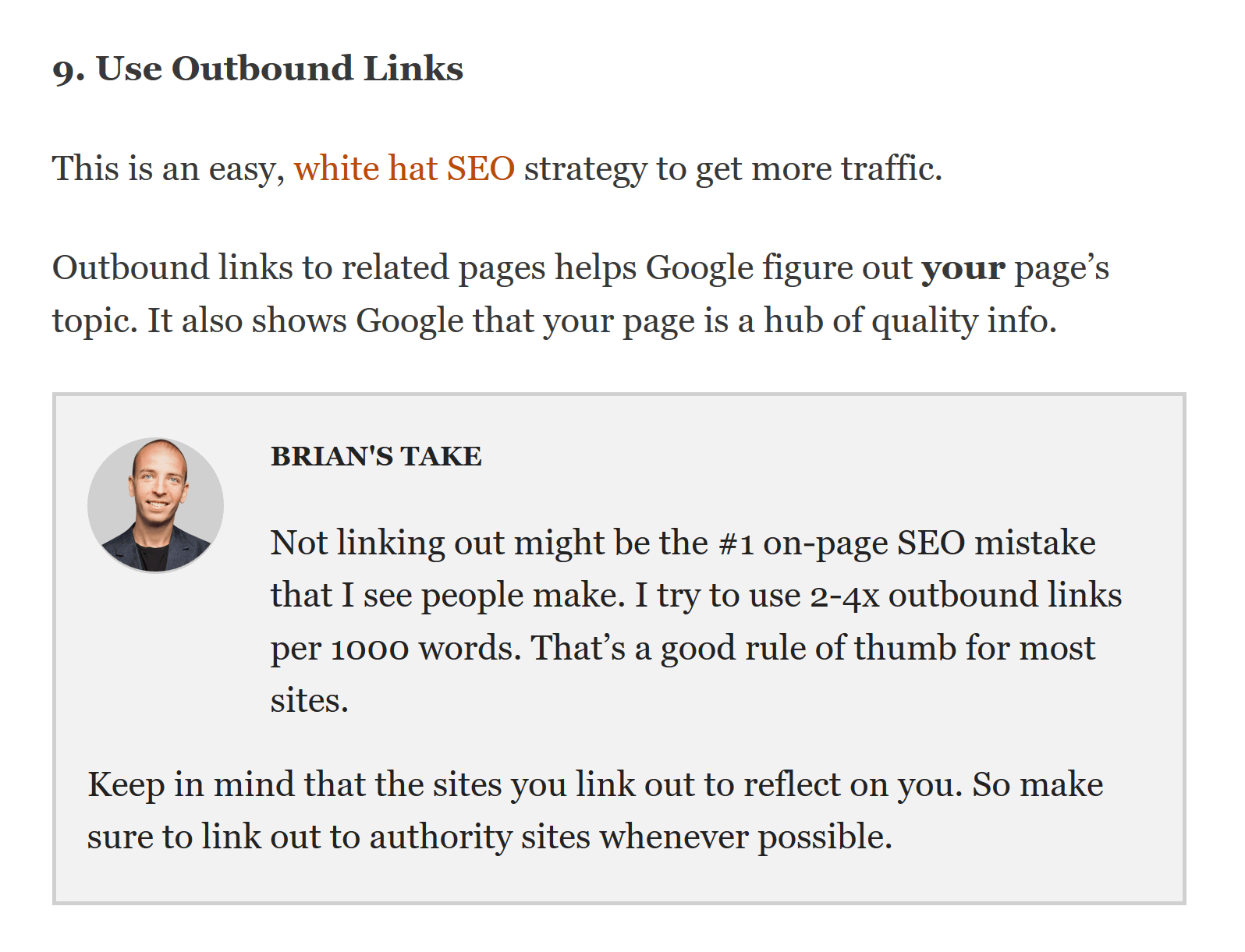 So to summarize it, linking out is important for your SEO strategy because it helps Google to better understand your pages, strengthen topic signals, understand the relationships between the pages and it can help you be discovered by other websites.
And from the user's perspective, outbound links help to demonstrate expertise, which is very important for Google, it helps with adding value and build reader's trust.
Outbound links are important for your website and you should make sure that whenever it is possible you should include them within your content
Conclusion
When it comes to SEO there are so many things you can do and if you have a large team of SEO experts then you should do as much as you can.
But if you are like most businesses or bloggers and doing the SEO with limited resources then focusing on the main things is the key to rank #1 in Google. Also, understanding your niche and doing specific SEO strategies for your niche will drastically improve your results. For example, e-commerce SEO is different than doing SEO for B2B.
Rather than focusing on hundreds of different SEO aspects and doing it halfway, it is better to focus only on a few of them and make sure that they are done properly.
That is why I am sharing with you my favorite SEO tips that help me and clients to improve ranking, get more organic traffic and generate more leads for their businesses.
Therefore, try these SEO tips and let me know how they work out for you on my YT channel.
Related Articles:
Also, check out our SEO hub page to find all our SEO resources.
Disclaimer
Some pictures are coming from Freepik and some of my links are affiliate links, which means if you purchase something, I might get some small commission as a reward for reference. Of course, I am actively using all these services and products and I only affiliate products or services I have full trust in their quality!
Support the B2BDigitalMarketers
Hey, Eduard here.
As a solo blogger with limited resources, I need your support to keep creating in-depth SEO content like this. Please consider joining my Patreon community to help this site grow.
Your pledge – no matter how small – will enable me to dedicate more time to sharing actionable tips and strategies. With your help, I can take this project to the next level and really make a difference for other SEOs and marketers.
I would sincerely appreciate you joining me on this journey as a founding patron. Together, we can build an amazing resource hub. Hope to see you on the inside – thanks for your trust and support!