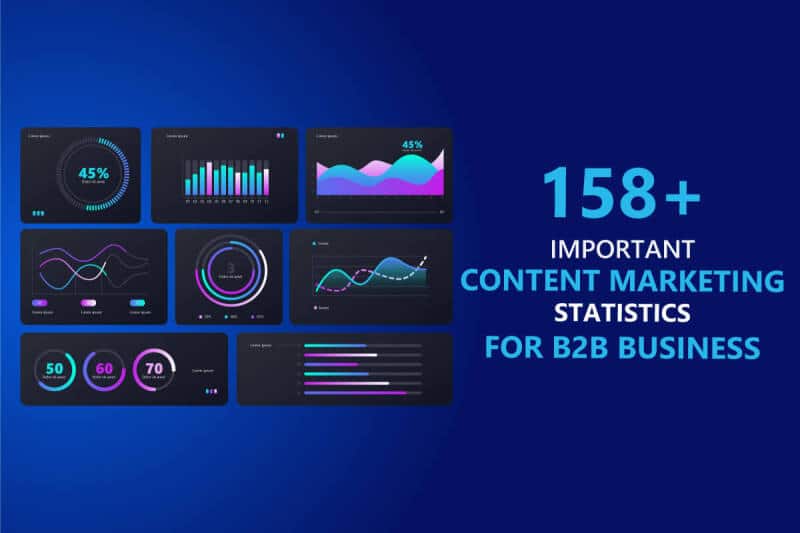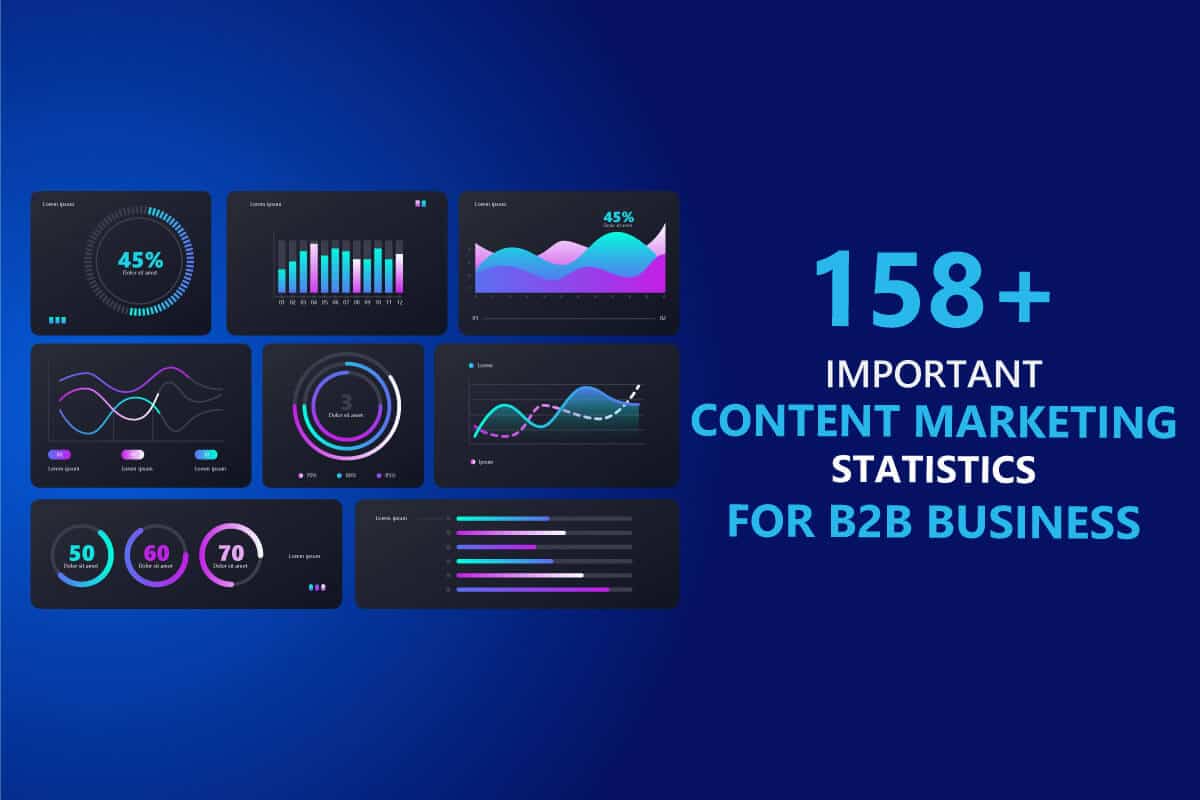 Drive more informed decisions with the latest updated B2B Content Marketing Statistics to drive leads in 2020. Get all the industry knowledge and benchmark about Content Marketing so you know what to aim for. I have divided the statistics in numerous sections for you to easily find what you looking for.
Also do not forget to use (CTRL + F) to find quickly what you need to know. You can select keywords you want to know, so like this, it is easier to find something.
I am constantly updating the B2B Content Marketing Statistics for you so you have the latest information about the current content marketing strategy. But if you see something missing you can hit me up and will be more than happy to add it.
Top Content Marketing Statistics
86% of B2C marketers think content marketing is a key strategy. (Content Marketing Institute)
Content marketing is 3 times more efficient in terms of leads than outbound marketing. (Review 42)
General Content Marketing Statistics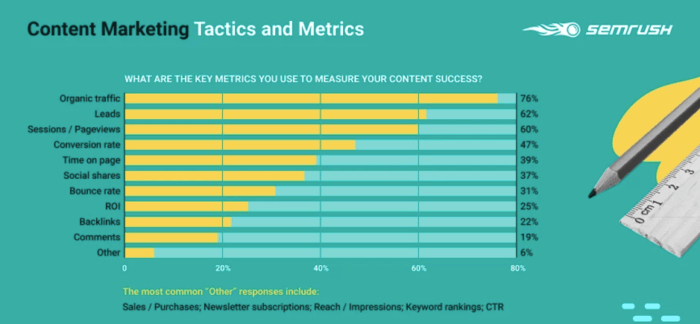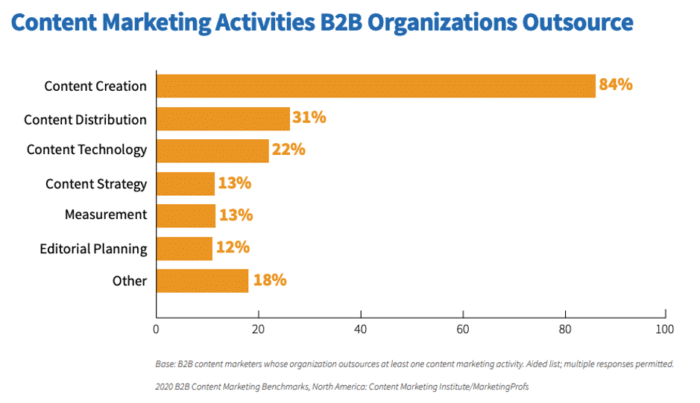 (Image Source)
Content Marketing ROI Statistics
72% of marketers say content marketing increases engagement (Content Marketing Institute)
Marketers who prioritize marketing efforts (e.g. making blogging a serious priority) are 13 times more likely to see positive ROI. (HubSpot)
72% say it has increased the number of leads. (Content Marketing Institute)
Tiger Fitness got a 60% returning customer rate with video content marketing. (Marketing Sherpa)
Content Marketing Challenges Statistics

Blogging Statistics
32% of respondents always checked the analytics of their blog posts (Statista, 2020)
26% of blogs include videos but 41% of bloggers report strong results from videos. (Smart Insights)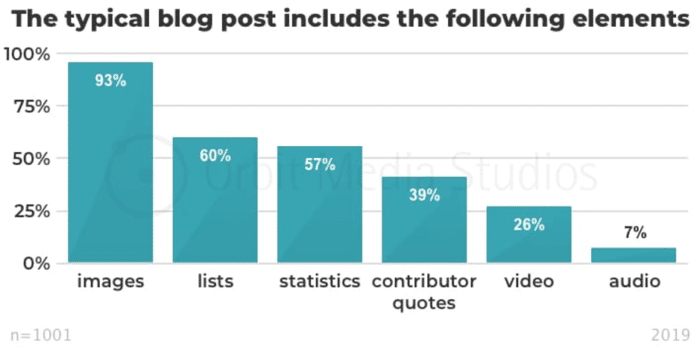 (Image Source)
WordPress users produce about 70 million new posts and 77 million new comments each month. (WordPress 2020)
Blogs are among the primary three forms pf media used in content strategies today. (HubSpot, 2020)
It takes 65% more time to write a blog than in 2014. (Smart Insights)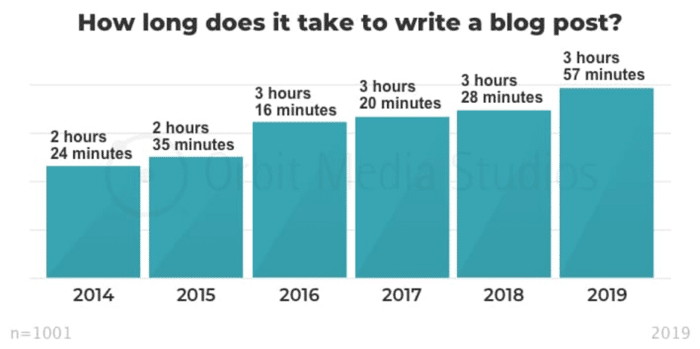 (Image Source)
Video Marketing Statistics
YouTube Statistics
Podcasting Statistics
Email Marketing Statistics
Social Media Statistics
Twitter Statistic
LinkedIn Statistics
Facebook Statistics
Infographics Statistics
Related Content
Sources:
I acknowledge every source I use for my articles and appreciate their hard effort to share their knowledge, expertise & information across with marketers like me! Btw if you want to link to my website, you are more than welcome! 😊
Disclaimer:
Some pictures are coming from Freepik and some of my links are affiliate links, which means if you purchase something, I might get some small commission as a reward for reference. Of course, I am actively using all these services and products and I only affiliate products or service I have full trust in their quality!