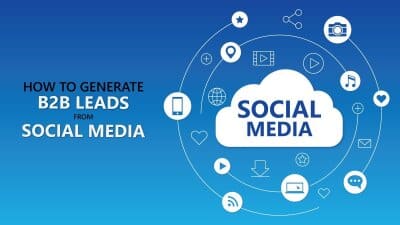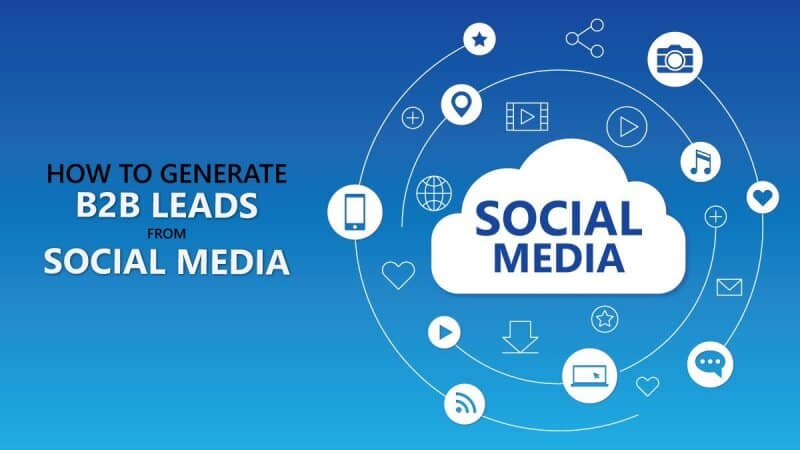 Social media has gain popularity among the b2b marketers and many of them generated b2b leads from one or more social media.
Thanks to modern technologies b2b marketers have been moving more into the digital world to find the leads and bring them in, also to increase brand awareness and educate their audience.
Yes, social media giving us, marketers, a wide range of options on how we can utilize it to reach our marketing goals.
Because nowadays decision-makers spend more time researching products and services more than ever before and many of them are using social media.


Source: https://www.articulatemarketing.com/blog/b2b-social-media-statistics
So, it is no wonder that b2b marketers love social media as they can find easily b2b leads to generate for their business.
But, despite the success of many b2b marketers to generate b2b leads on social media, you must know what you are doing otherwise even the social media being a great platform for you, you still might fail.
Recommended Leads Generating B2B Social Media [Big 4]
Developing a b2b social media strategy to bring more leads needs to start with choosing the right platform for your business as each of the social media has different way how to use them and to bring b2b social media leads to your organization.
So, choosing the right platform before you start planning anything is essential for you to successfully implement social media strategy, otherwise, you might end up spending and using company resources with minimum or no results.
Hence, any marketing strategy needs to have proper planning to be effective and not just jumping right into it and learning by doing, as each of the social media has its own rules and principles which you should follow to have the success.
Also, as recent statistics showed, many marketers have a positive experience with social media strategy:
83% of B2B marketers use social media; making it the most common B2B marketing tactic  [Source: Content Marketing Institute]
54% of B2B marketers said they've generated leads from social media. [Source: Rick Whittington] 
More than 70% of all B2B marketers use at least one of the "Big 4" social media sites (LinkedIn, Twitter, Facebook, and YouTube) to distribute content [Source: Digital Marketing Philippines]
Therefore, let's first discuss the 4 most important social media for b2b businesses to generate leads.
1. LinkedIn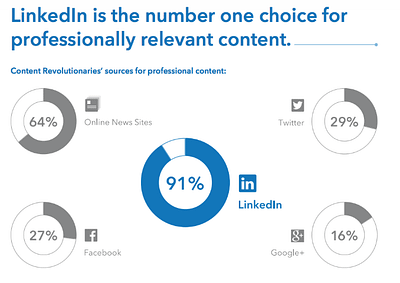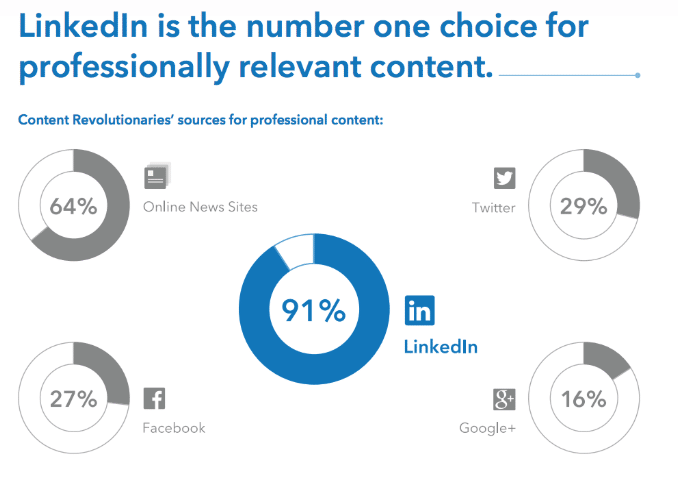 LinkedIn has gained tremendous popularity among b2b marketers with its great lead generation and content distribution results.
Not only LinkedIn can be used to generate b2b leads but many professionals have found it very useful to enhance their knowledge, to find better jobs and follow industry news.
Of course, marketers care about mostly how well LinkedIn can bring leads and increase brand awareness but it is essential to know how people are using social media for effective content and lead generation strategies.
Thanks to B2B LinkedIn statistics, we can see the insights of the platform for us to decide whether it could be relevant to our business.
89% of B2B marketers use LinkedIn to distribute content, making it the second most-used B2B social platform, second only to email. [Source: Content Marketing Institute]
Nearly half (44%) of all B2B relevant leads come from LinkedIn. [Source: GetResponse]
B2B marketers rate LinkedIn as the most important social media platform contributing to their overall content marketing success. [Source: Content Marketing Institute]
For sure LinkedIn has gained its popularity based on amazing benefits it can bring to b2b marketers. But again, each of the social media platforms has its own benefits and just some channels work better than others for different industries.
2. YouTube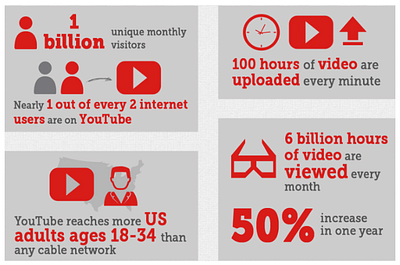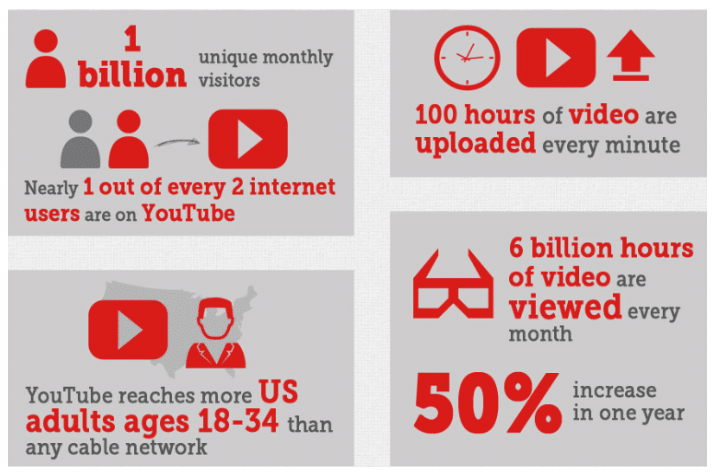 YouTube is another very popular platform among b2b marketers to distribute content and also bring more leads.
As I already mentioned each social media platform has a different way of using it, and on YouTube, marketers are posting videos mostly "how-to's" related to their product and services.
YouTube has become very popular among b2b marketers to achieve their KPI's as recent statistics said:
Video marketing continues to rise as a leading marketing tool, 9 out of 10 companies use videos. [Source: Omnicore]
73% of B2B marketers say video positively impacts ROI and 83% B2B marketers are satisfied with the ROI. [Source: Blue Corona]
YouTube is rated the fourth most effective B2B channel marketers use behind Email, LinkedIn and Print. [Source: Content Marketing Institute]
Definitely, we can say that YouTube is going to be a big thing for b2b marketers based on improving mobile, internet and artificial intelligence technology it is becoming more convenient for people to watch a video rather than read articles.
3. Twitter
The next social media platform for b2b marketing to generate more leads is Twitter.
Twitter is dominating with its short messaging system called "tweets" to quickly update their users on industry news as the tweets can only have 140 characters or less.
Therefore, Twitter is one of the fastest sharing platforms thanks to short messages and life spam of the tweets.
Many professionals are using twitter for sharing their opinions and read opinions of other industry leaders.
As I mentioned many b2b marketers have found success as recent statistics said that:
77% of B2B marketers use Twitter to distribute content. [Source: Content Marketing Institution]
71% of B2B technology marketers said Twitter is their top social media platform for a product launch. [Source: Webiquity]
B2B marketers rate Twitter as the third most effective social media platform. [Source: Content Marketing Institute]
4. Facebook
Last but not least from 4 Big Social Media for b2b Marketers is Facebook.
Despite many opinions about Facebook and it's effectivity it has been rank #4 most-used social media by B2Bs.
As Facebook used to be a great platform for b2c and b2b to distribute content and improve brand awareness, recent changes have changed Facebook and the way how marketers can use it to drive traffic and generate b2b leads.
Unfortunately, Facebook does not drive any more organic results as used to do, and therefore statistics like this showing that Facebook is not what it used to be.
As I do not want to really sound too strongly opinioned about Facebook, but unfortunately, I can't help that recent changes have b