In this article, you will learn what are niche-relevant backlinks, why they are the most important type of backlinks for your website, the best ways how to build niche-relevant backlinks as well as the best practices to maximize your SEO results!
What are Niche Relevant Backlinks?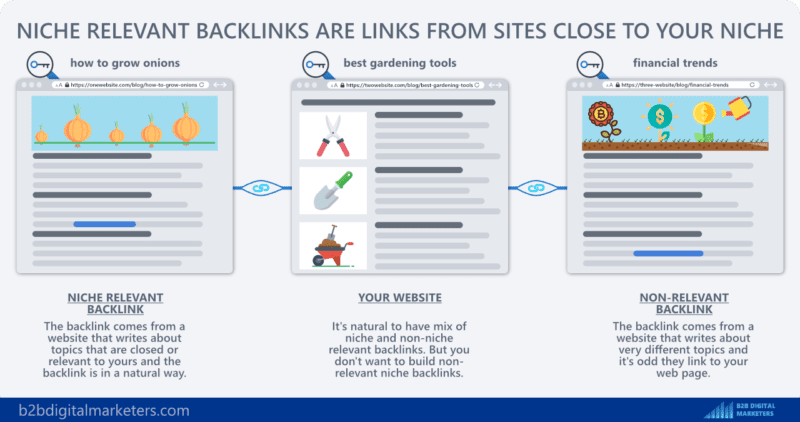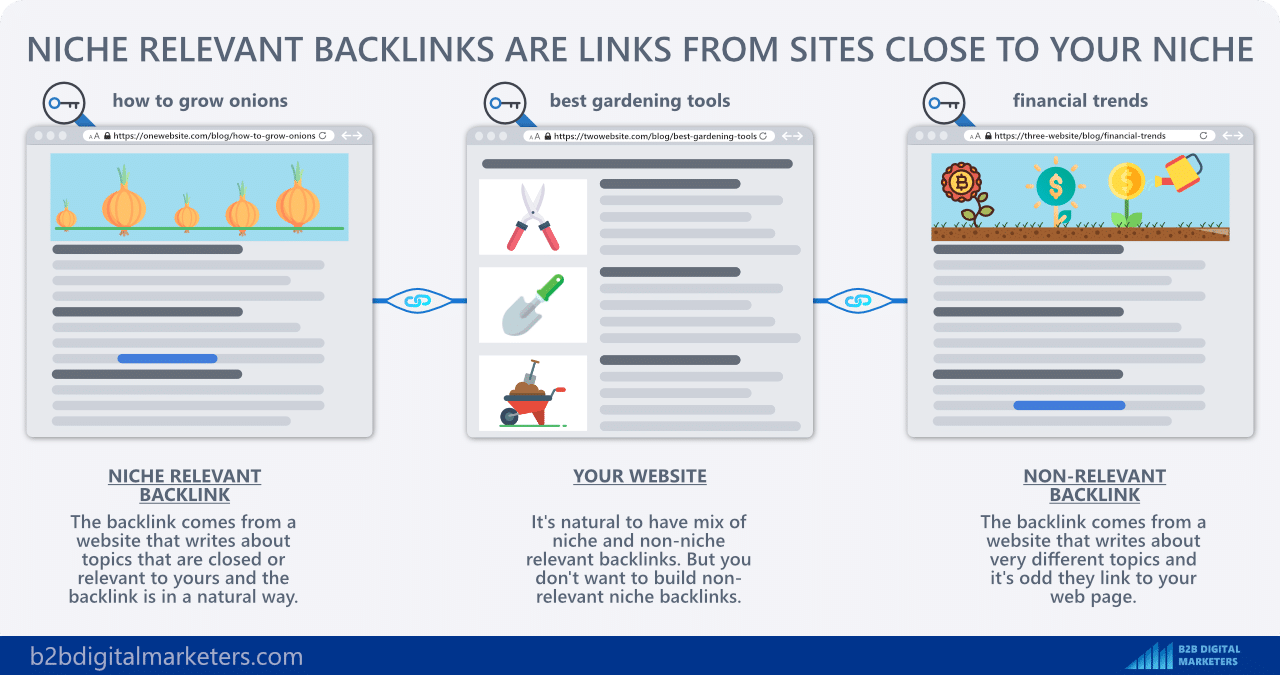 Niche-relevant backlinks are links that come from websites that produce content on similar topics as yours which helps Google to better understand what's your website about and what keywords to rank it for. The goal is to get links from websites that produce content within the same niche or at least within the same industry.
For example, if you are producing content on gardening or planting, then you would want a backlink from a site that produces content on gardening or planting or websites that produces content within the agriculture and home gardening industry as those could naturally mention your topics.
But you would want to avoid getting backlinks from sites on finance or investing, cryptocurrency, supply chain, marketing, cars/motorcycles, etc. as websites producing content around these niches and industries have nothing to do with yours.
It's essential that most of your backlinks are niche-relevant backlinks as getting links from websites that do not write about your niche could be seen as spammy and odd for Google which could lead to Google penalty or worse removing your site from Google search. (Violating Google policies)
Niche Relevant Backlinks vs Backlinks in SEO: What's the Difference?
The main difference between niche-relevant backlinks and any backlinks is that niche-relevant backlinks are links that come from a website that writes about the same or similar topics as yours whereas just backlinks are backlinks that come from all types of websites including niche-relevant sites as well as websites that are not relevant to your niche at all.
Of course, it's natural to have a small percentage of non-relevant backlinks as in rare cases a website can write about different topics or mention topics/keywords that are outside of the target niche/industry.
For example, my niche is digital marketing predominantly SEO, Content Marketing, and Lead Generation, but I do sometimes mention other niches like gardening just to give some examples other than marketing and SEO.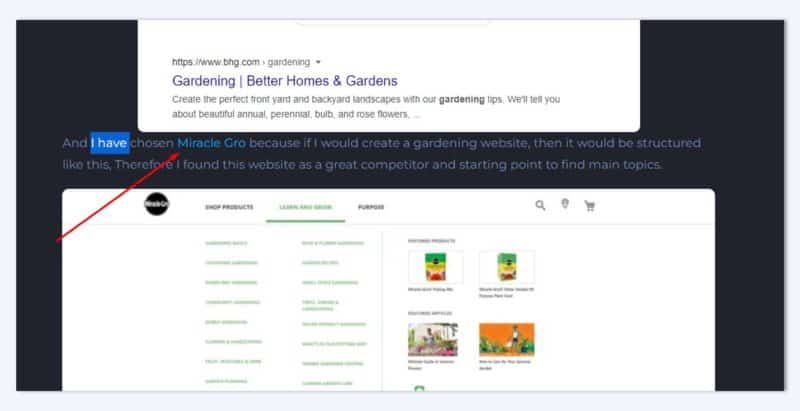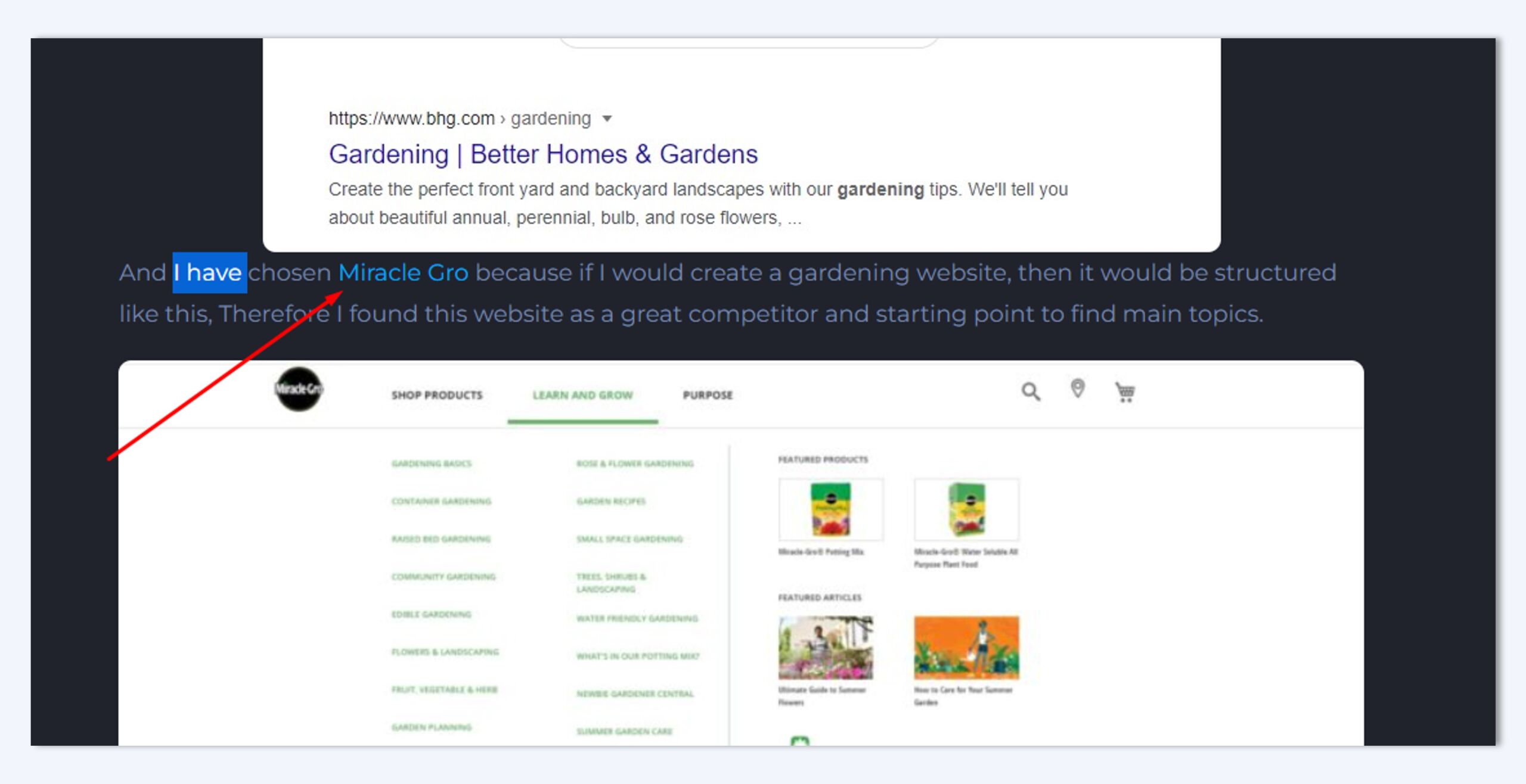 Remember not all links are built equally some links will do more for your ranking and some will do less or even can harm your website.
Therefore, if want to build high-quality backlinks, you will need to stick to mostly niche-relevant backlinks to maximize your SEO results and avoid any Google penalties.
Are Backlinks Still Important in 2023?
Yes, backlinks are still very important in 2023 for SEO performance because Google still sees backlinks as votes to recognize high-quality and most helpful content on the internet as well as looking at others' EAT (expertise, authoritativeness, and trustworthiness) signals.
This is because Google began with the unique PageRank algorithm that allowed them to go beyond just looking at SEO keywords within the text and actually look at the aggregated feedback from other websites.
This and I cite Google:
"For example, one of several factors we use to help determine this is understanding if other prominent websites link or refer to the content. This has often proven to be a good sign that the information is well trusted."
Therefore, link building or building niche-relevant backlinks should still be a part of your B2B SEO Strategy or SEO strategy in order to rank for more competitive keywords.
Why Niche Relevant Backlinks are Important?
Niche-relevant backlinks are the most important backlinks that you should build or invest your money in because they help search engines better understand what's your website about and improve the indexing and ranking of your web pages to drive your B2C or B2B target audience to your website.
Niche relevant backlinks also help search engines to discover your new pages, as well as, help link builders to discover your website which can bring you backlinks opportunities in a more passive way.
With that, there are three main reasons why niche-relevant backlinks are important for your SEO:
Improve ranking for relevant keywords: By building backlinks on websites that rank for similar keywords it sends a strong signal to Google that websites within the same niche found your content helpful. It's like being praised by an industry expert, which is a huge credibility booster. Plus, it helps Google better understand what's your target market and improve its ranking.
Less Risky to Build: Getting links from websites within the same industry is much more common in a natural way of getting backlinks. That's why building niche-relevant backlinks are generally less risky.
High-Quality Referral Traffic: Backlinks can be a great source of referral traffic and building backlinks on sites within the same or similar niche means you can bring users that you are trying to target. This boosts your brand visibility. Plus, this referral traffic is much more likely to positively interact with your content which can positively affect your ranking.
Overall, niche-relevant backlinks are super important, and you want to make sure that you, your team, or link building companies (especially these ones) builds only these types of links for your website.
How to Get Niche Relevant Backlinks?
To get niche-relevant backlinks you can use numerous types of link building strategies that I am going to mention below. Which technique/s you should use purely depends on your skills, budget, and resources.
That's why here I am going to give you the list of the best niche relevant link building strategies and explain which one is good for what so you can decide. Plus, I have added links to these strategies so you can learn exactly how to become an expert in those.
With that here are the best strategies to get niche-relevant backlinks:
With that, these are some of the best link building strategies to build niche-relevant backlinks. However, most of them require some level of blogger outreach. So, make sure you learn that as well.
On top of that, there are many more ways to get niche-relevant backlinks by doing off-page SEO and other off-page SEO techniques. So I recommend you to check out my off-page SEO activity list to learn more.
Niche Relevant Backlinks Best Practices
Once you understand what niche-relevant backlinks are, why they are so important, and how to get them, I want to share with you some of the best tips and tricks to maximize your SEO results while building niche-relevant backlinks.
Therefore, here are the seven niche-relevant backlinks best practices that you should follow:
Search Niche Relevant Websites by Keywords
The first best practice I have for you is to search for niche-relevant websites by the total number of common keywords you share with other websites.
In other words, you want to find sites that rank for the same keywords as you.
Luckily this is easy to do with SEO tools like SE Ranking.
Just pop in your domain into SE Ranking Competitive Research Tools, select your target location or worldwide, and hit on analyze.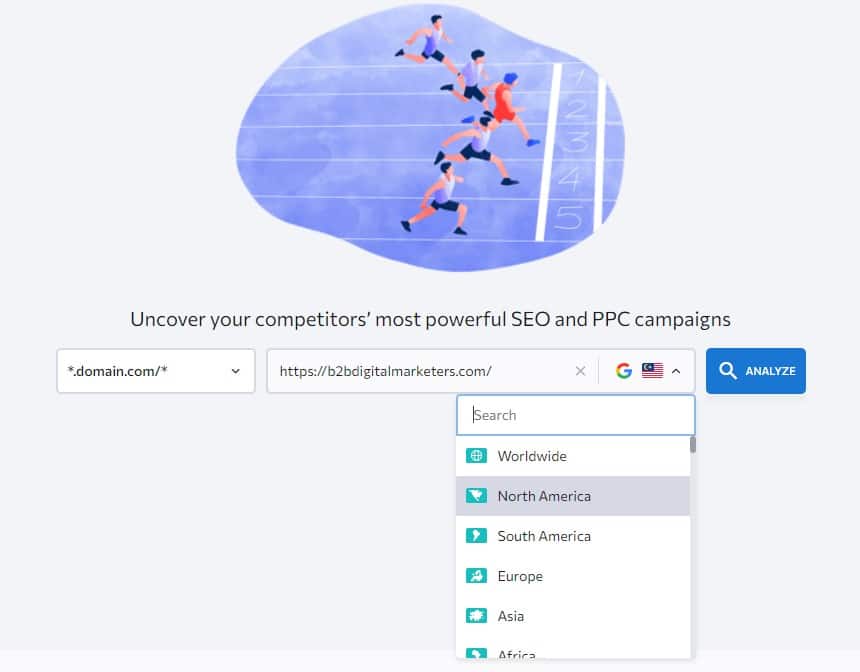 Here, you will get a high-level overview of the analyzed website such as the estimated website authority, organic and paid traffic, organic and paid keywords, the backlink profile, and more.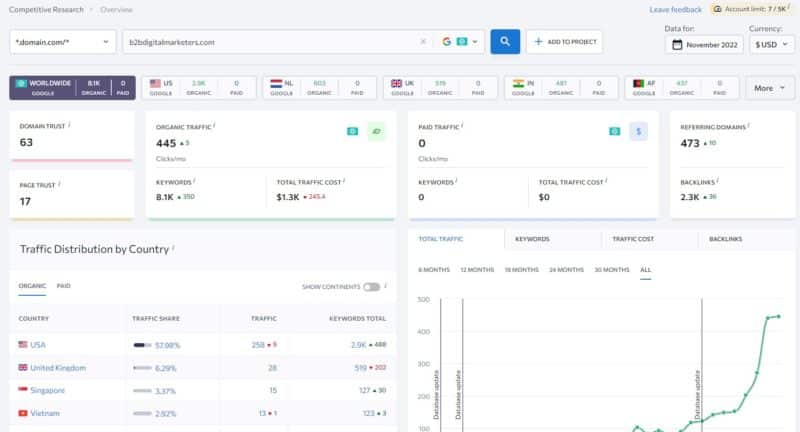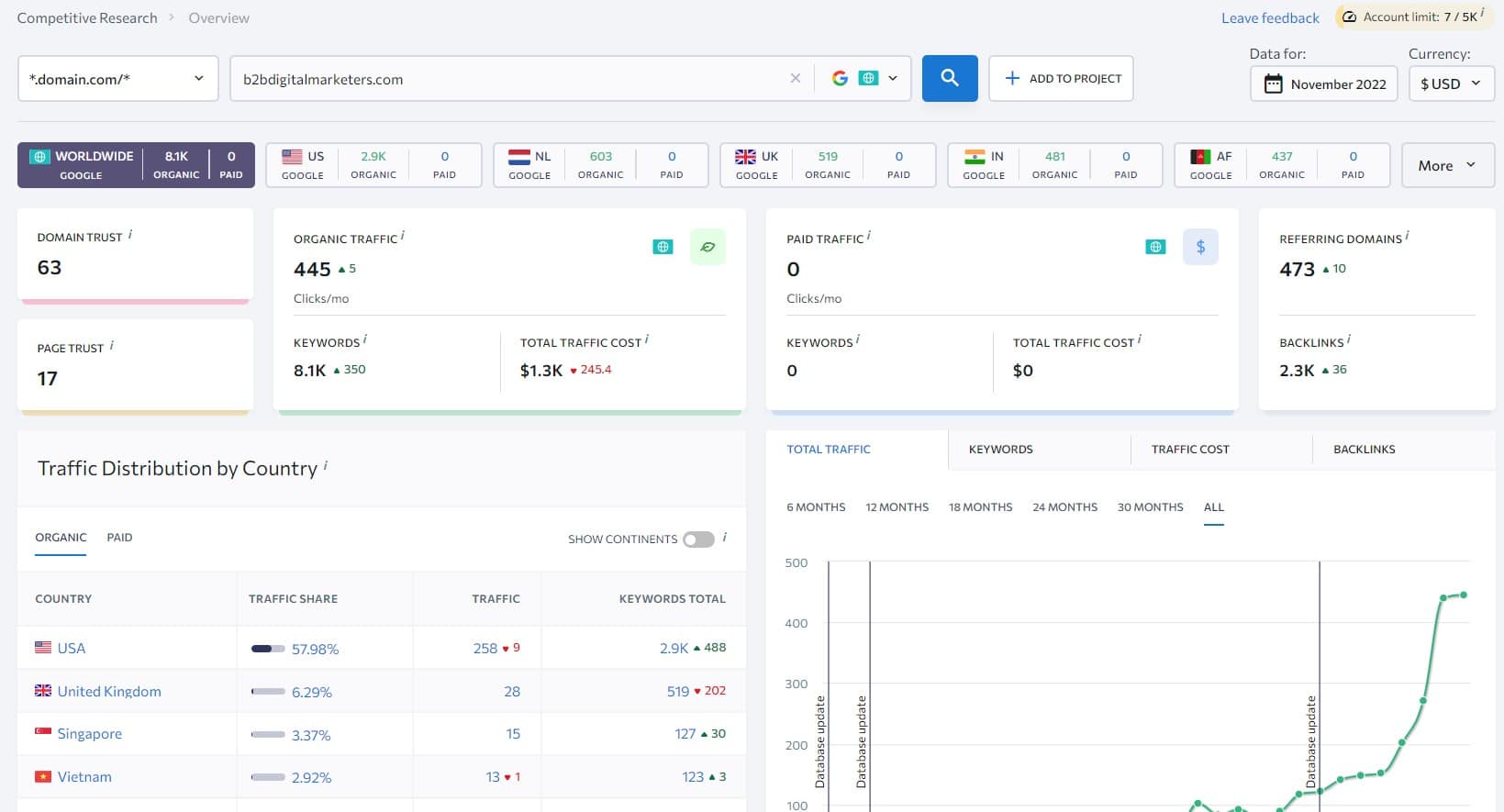 So now, I go to the "Competitors" report.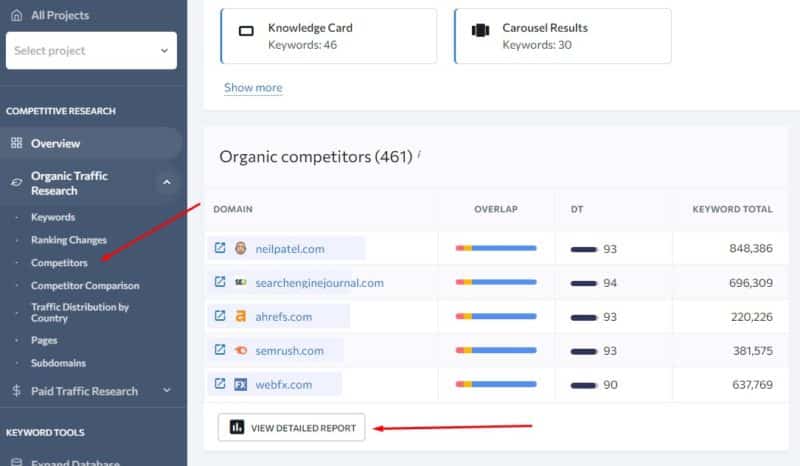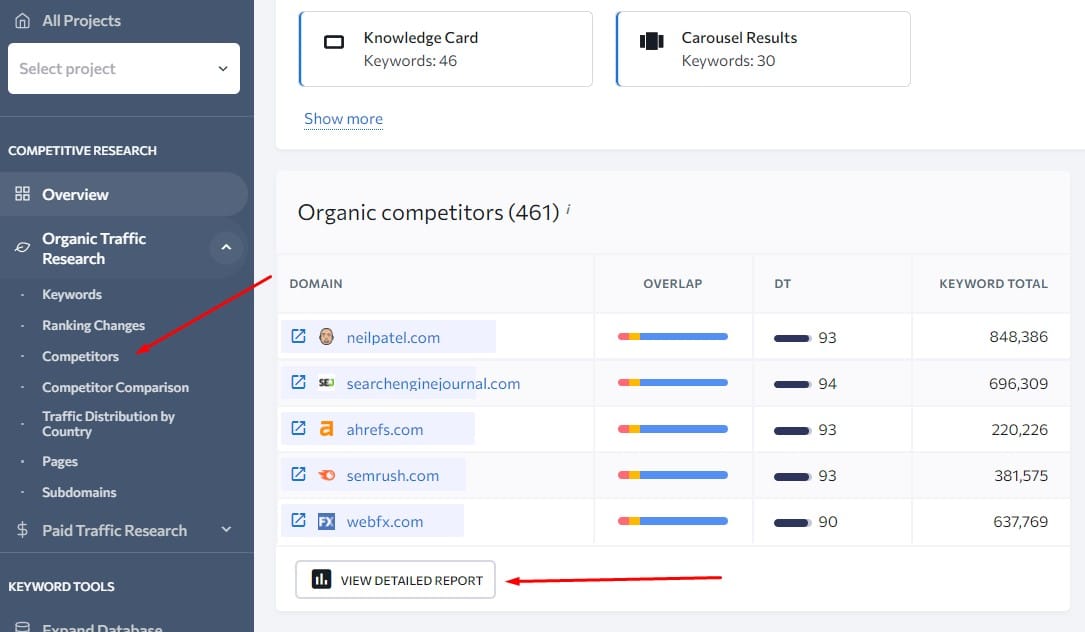 And here I have a list of hundreds of close competitors based on common ranking keywords. So, now with this list, I can launch my link building campaign.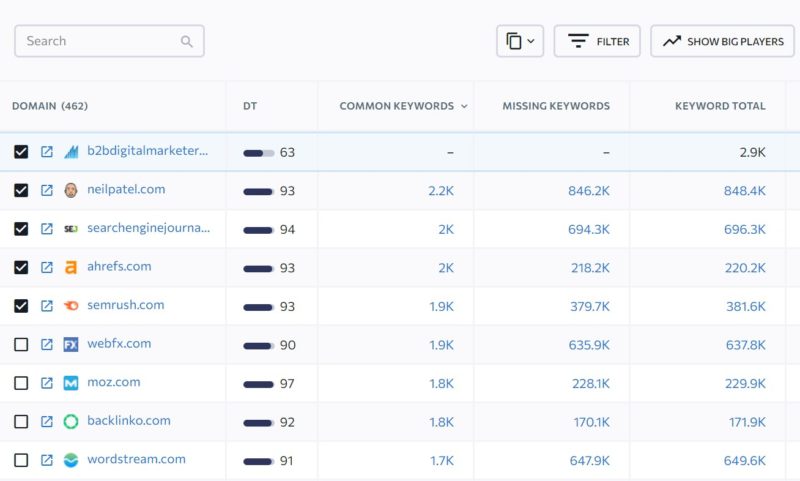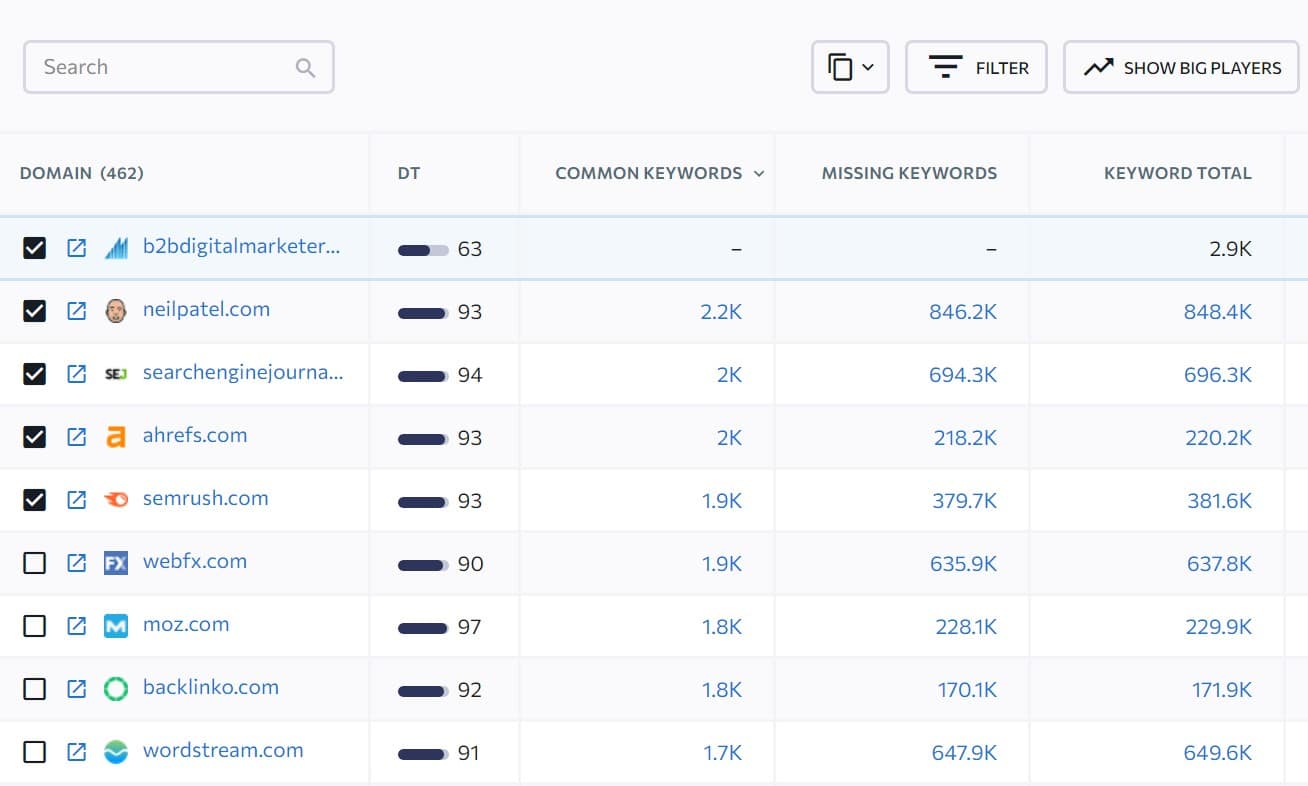 Of course, there are other ways to get a similar list such as typing your keywords into Google and scraping those resources using tools like SEOQuake.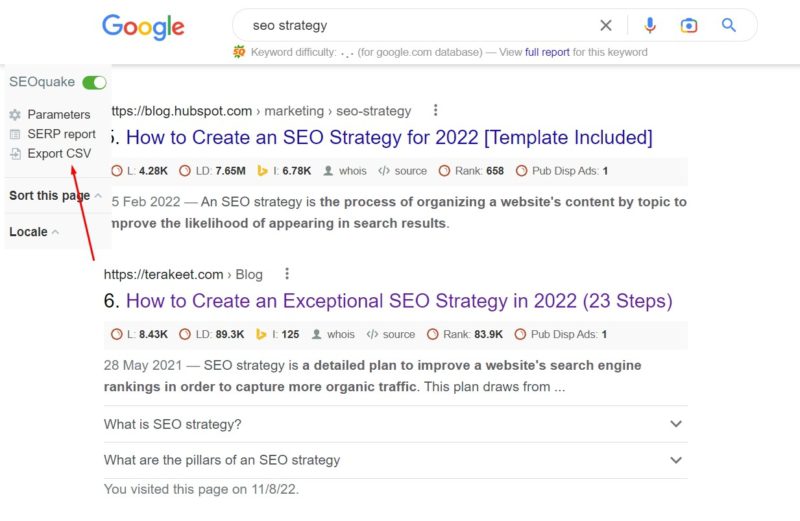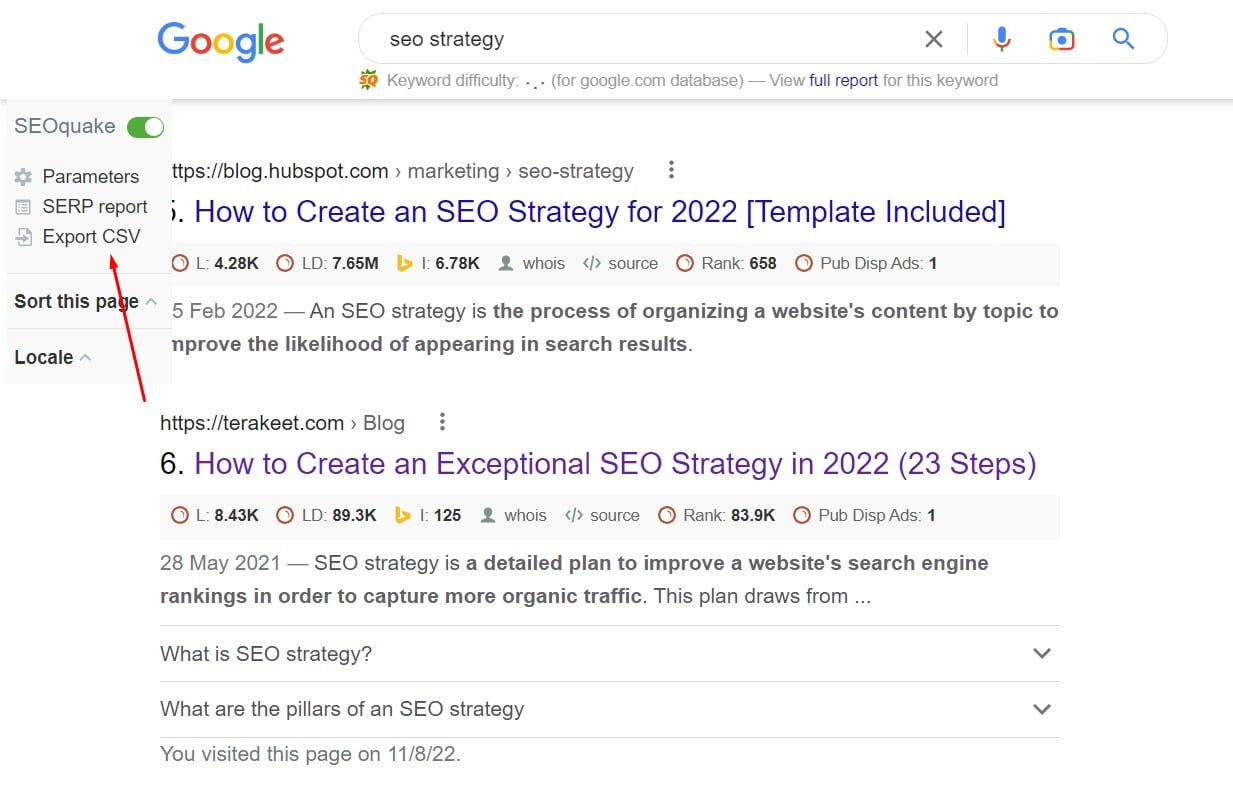 Focus on Threshold of Minimum Required Organic Traffic of a Website
The next best practice when building niche-relevant backlinks is to focus on sites with minimum organic traffic of 500, preferably 1,000 according to your SEO tool.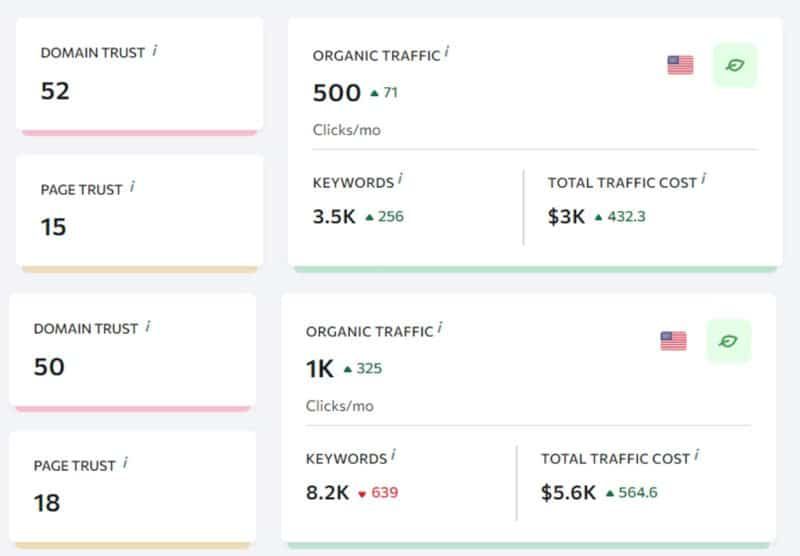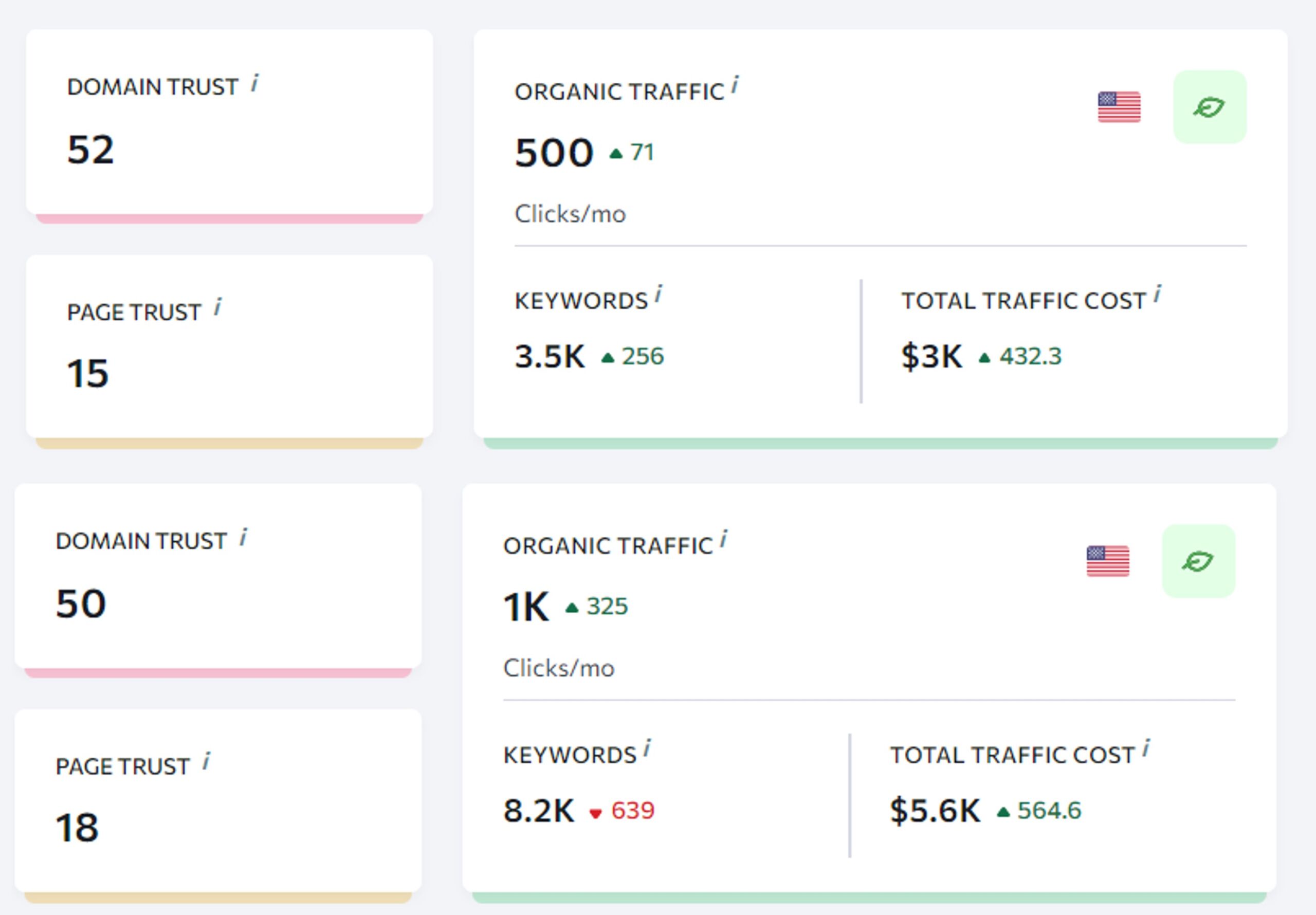 (I am using SE Ranking. If you don't have an SEO tool, then try SE Ranking PRO for 14-days for free, no credit card required.)
Building backlinks on sites means you are getting somehow associated with them. Therefore, it's important that you are building backlinks on trusted sites on Google and organic traffic is a good indication of that.
Because building backlinks on the website with no traffic means they are too small, thus they won't have any impact on your ranking, or if they are having a ton of content, but not traffic, it means there is something very wrong with the website and you don't want to be associated with it.
Focus on Geo-Relevant Backlinks for Local Business
Another super important best practice for niche-relevant backlinks if you are a local business or you want to generate or improve ranking from a certain location is to focus on geo-relevant backlinks.
Google is looking at the website statistics such as their ranking keywords, location targeting, and others, and then assesses your ranking based on the incoming backlinks and geographic targeting efforts.
For example, if the incoming backlink is from a website where 90% of traffic comes from India, then this link will mostly improve your ranking in India.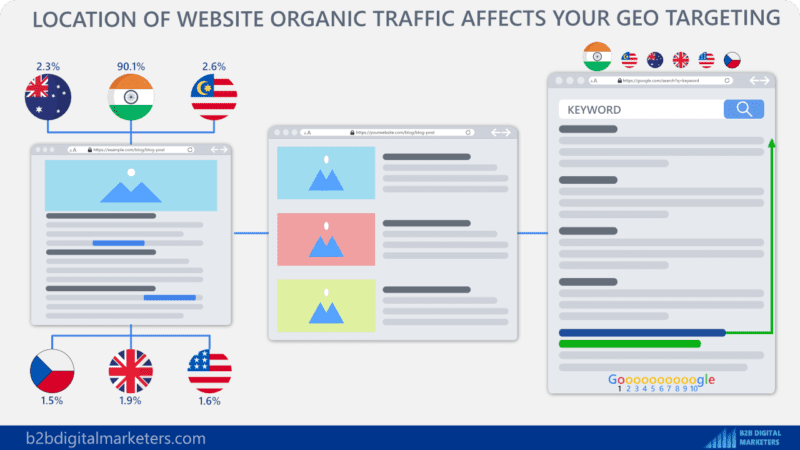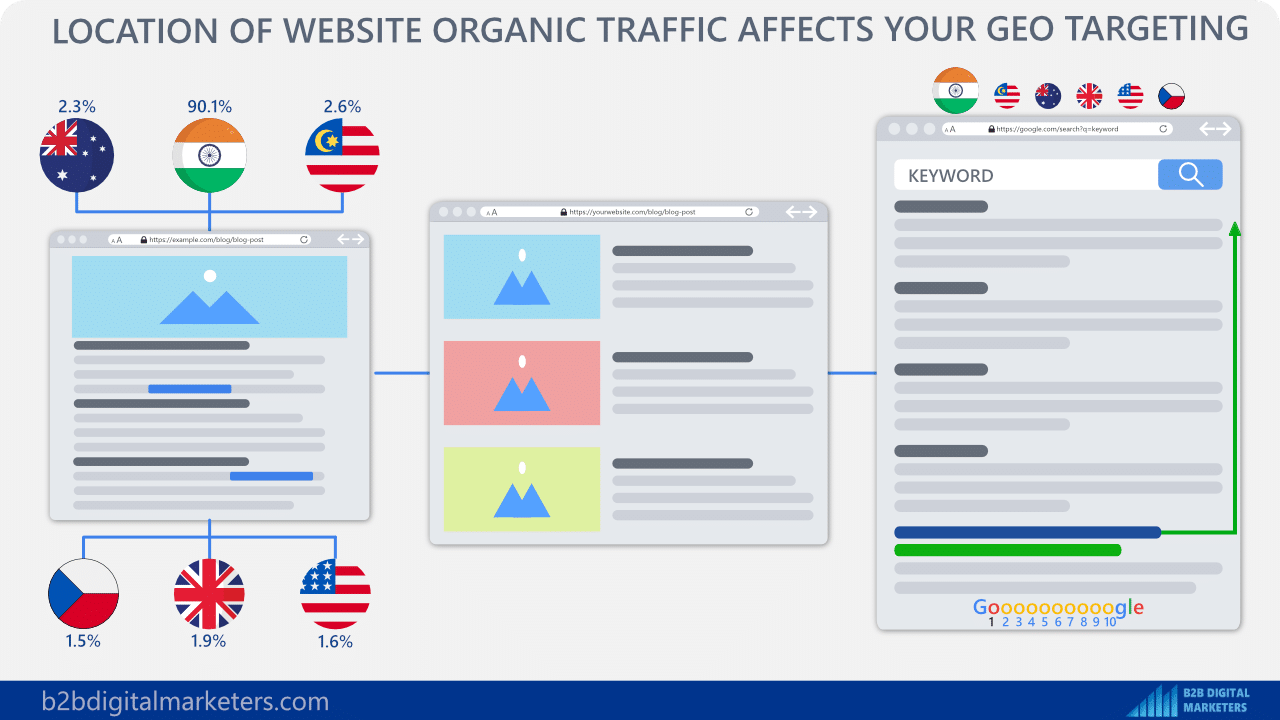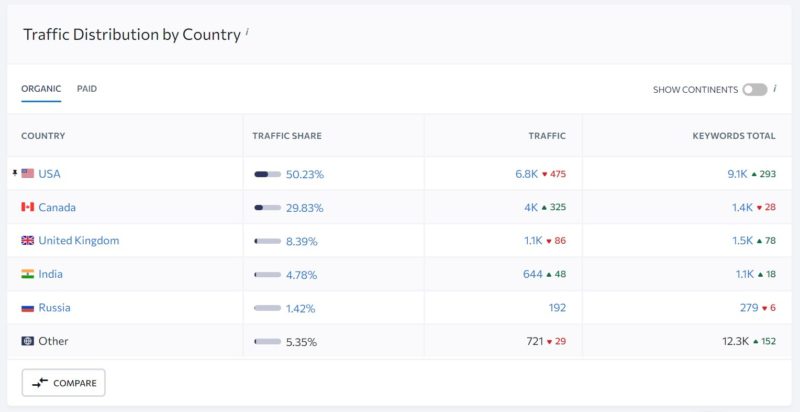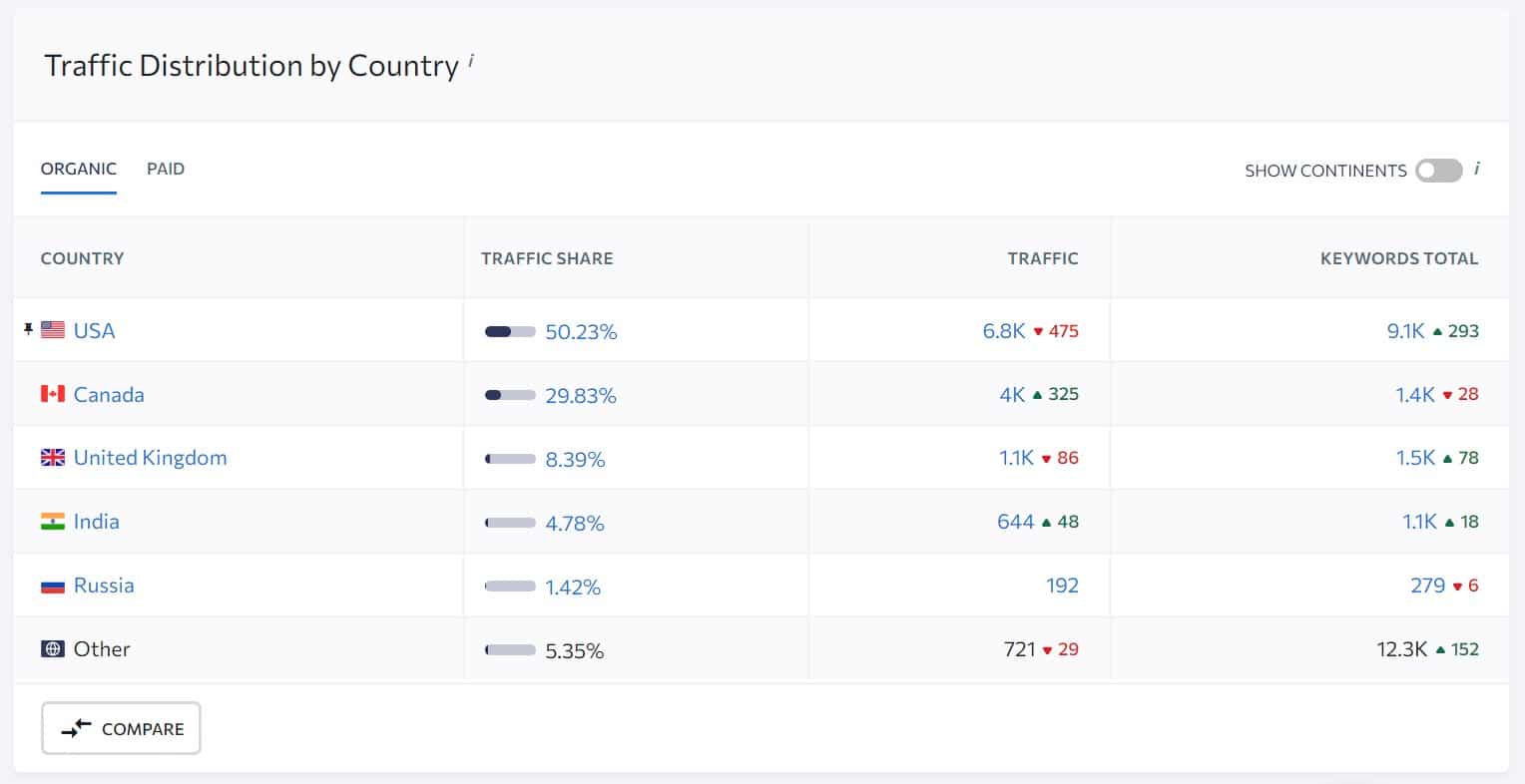 (Get SE Ranking Pro for free for 14-days to test it out.)
This is especially useful if you are a local business and want to improve ranking in certain locations, be it a country, region, or even city-specific location.
Or if you are doing affiliate marketing on your blog, then certainly you can target more profitable traffic locations such as the US, UK, etc. Or if you are only focusing on one country, then building backlinks from sites that drive traffic mostly from your target location will help you improve your ranking and bring more users from that country.
Be Aware of Anchor Text Ratio
One of the biggest link building mistakes you can make is to not follow the anchor text ratio and mostly build exact match keyword anchor text.
This means the ratio of anchor text you are using whenever you build a niche relevant or any backlink to your page.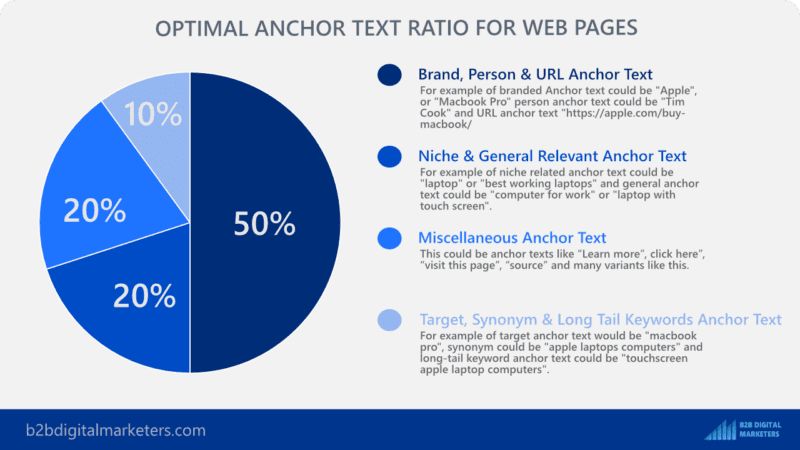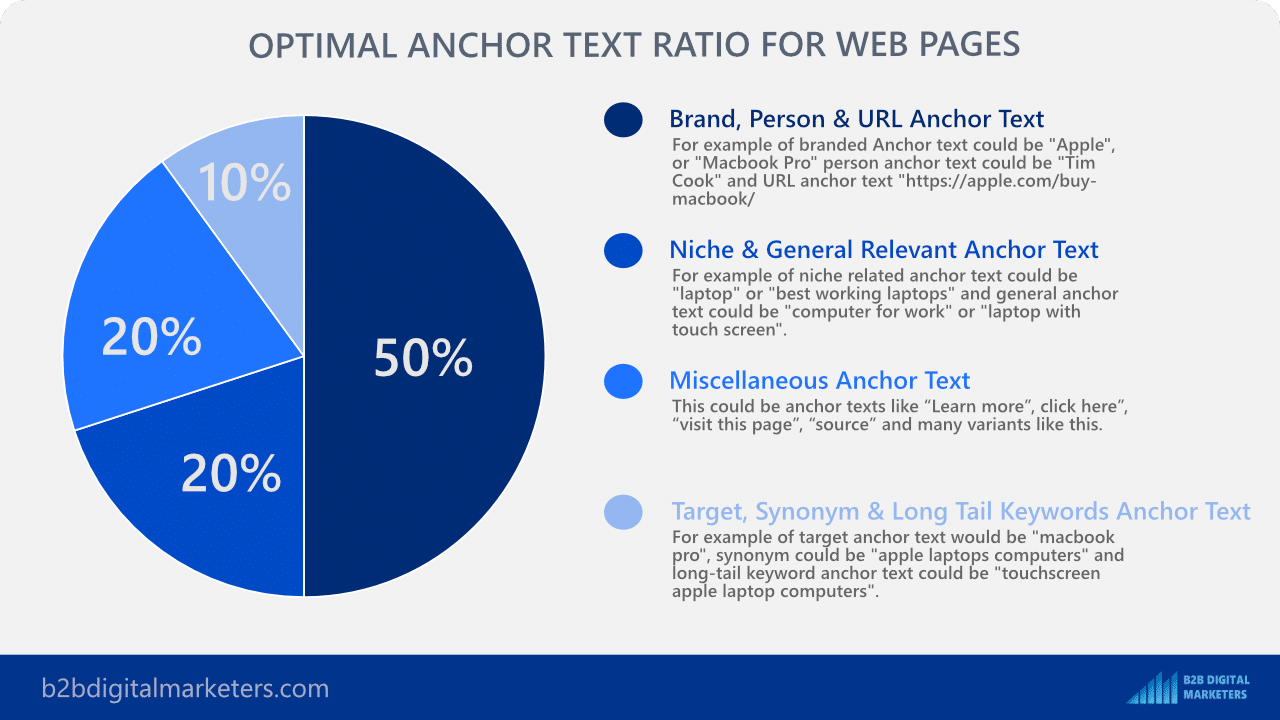 So, you want to use different anchor text every time you build a backlink to your page.
And to get ideas about what target, synonym, and long tail keywords anchor text variant you should build, you can check the page ranking keywords using an SEO tool.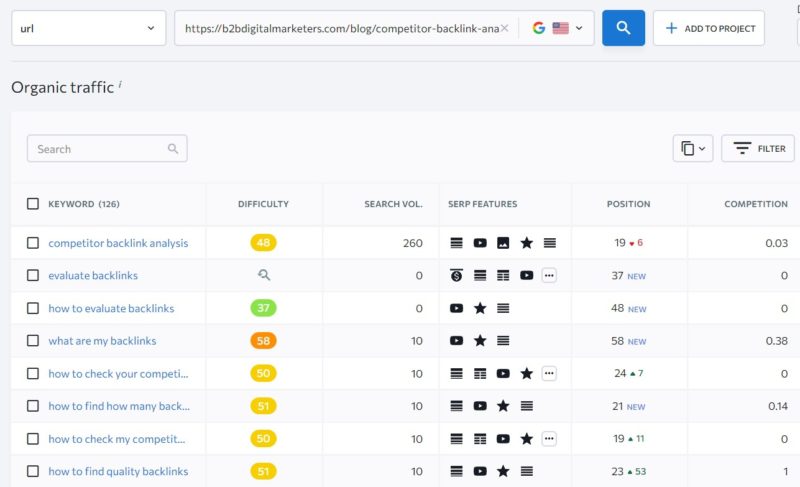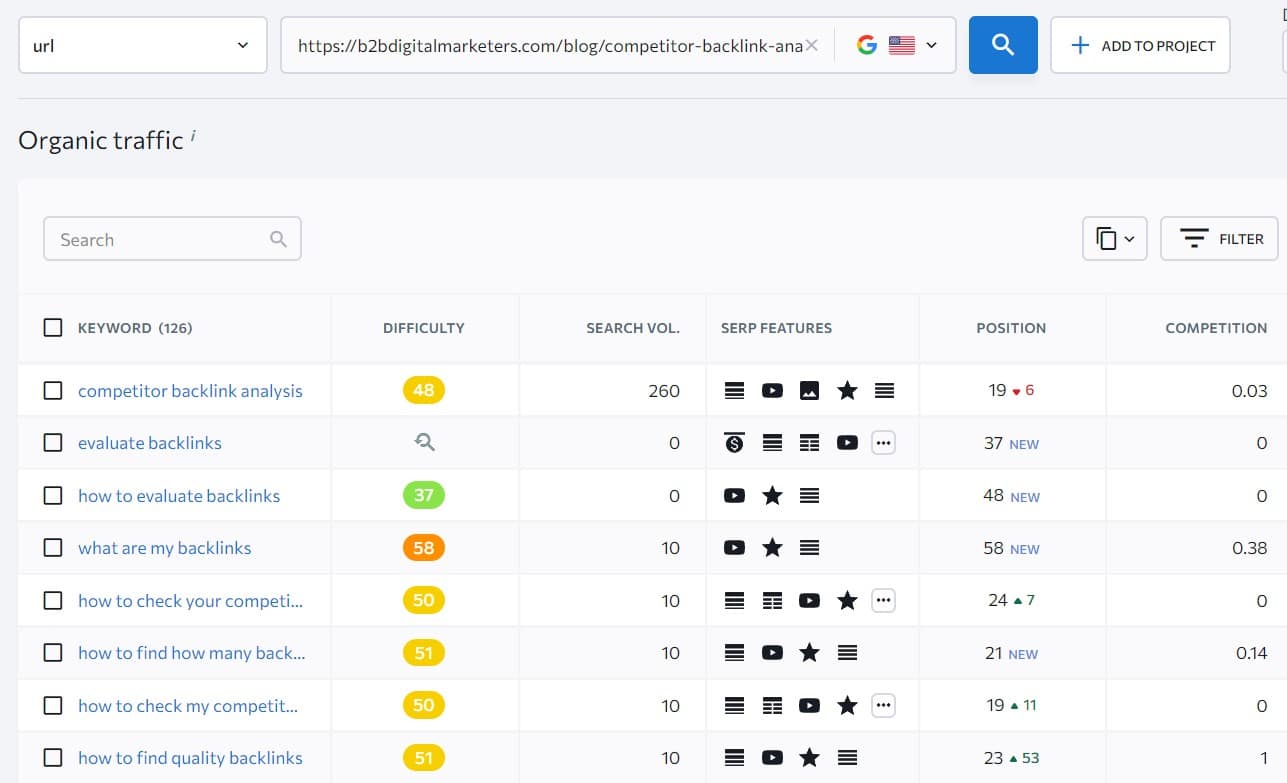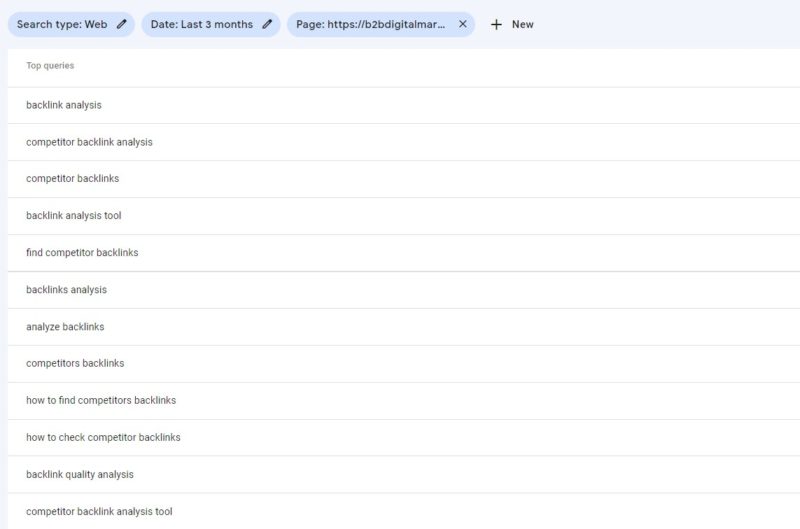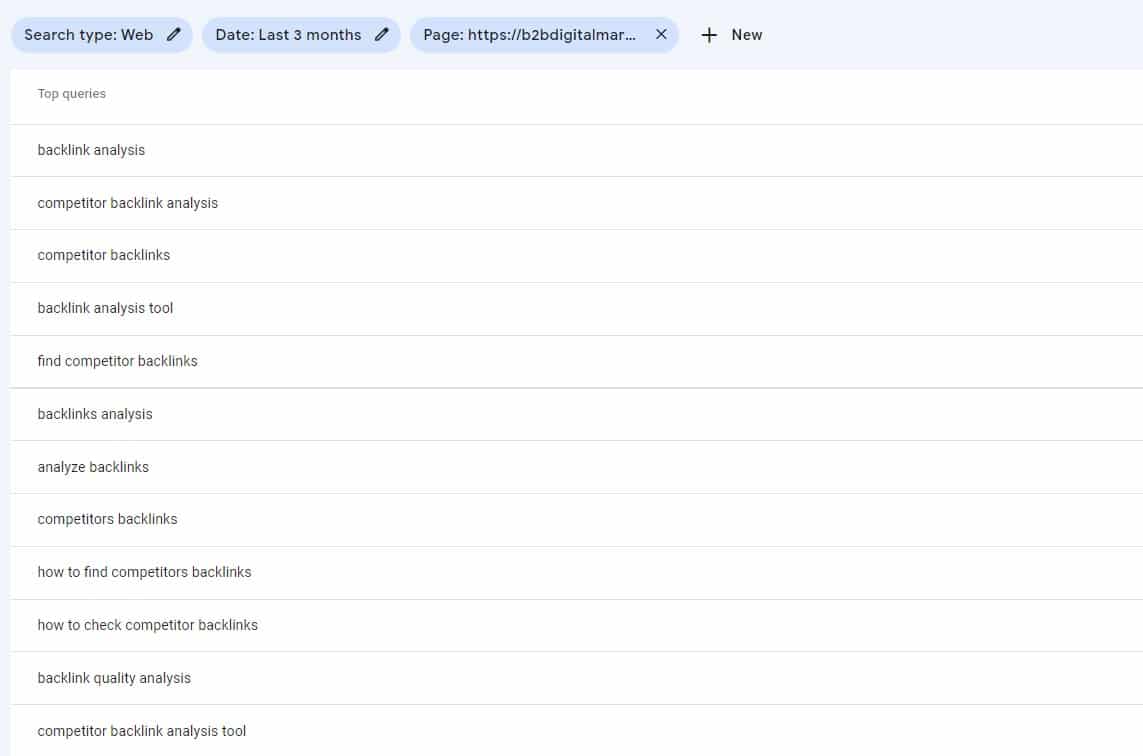 All these secondary keywords are an excellent idea to diversify your anchor text.
Because Google's algorithm is excellent at picking up over-optimized anchor text and sending it to a team for manual review which can easily lead to a penalty or even removing your side from the search.
Thus, to minimize the risk, you want to always build different anchor text to your page.
I recommend you use the Backlink Checker tool to see the anchor texts of a page. By checking this, you always know whether you have over-optimized it or not.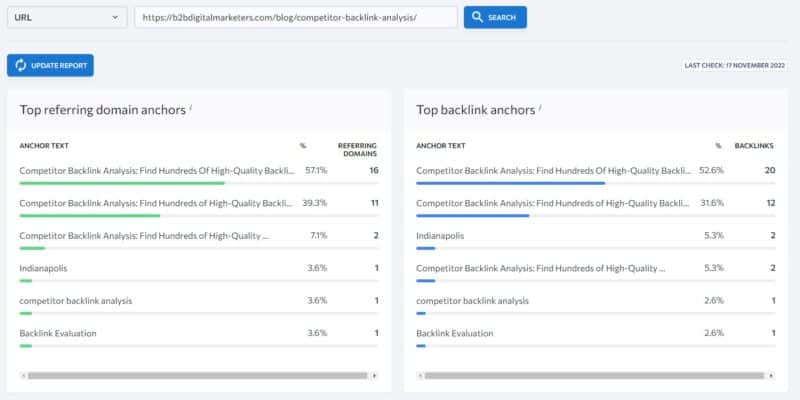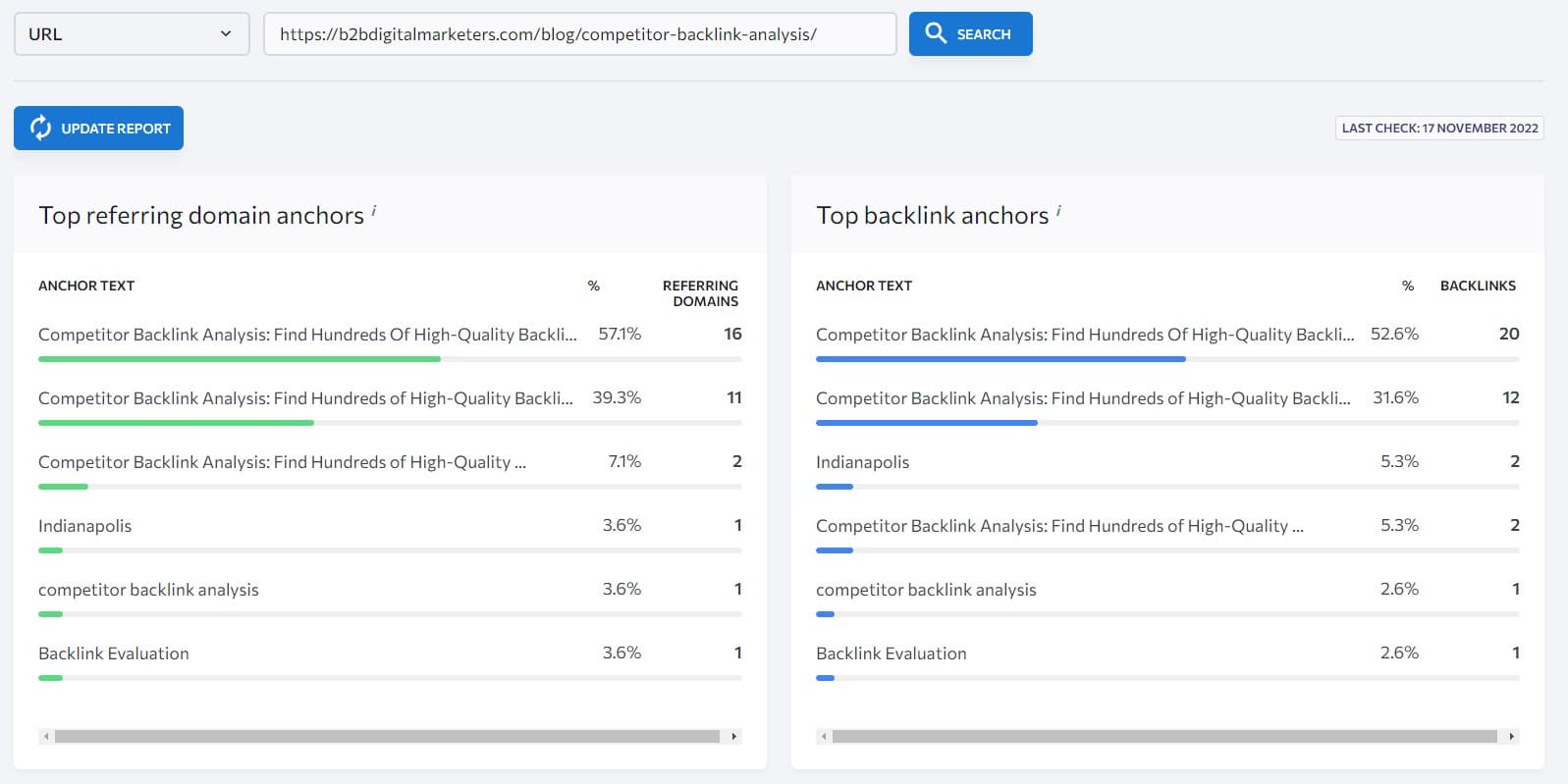 For example, this page definitely over-optimized its anchor text…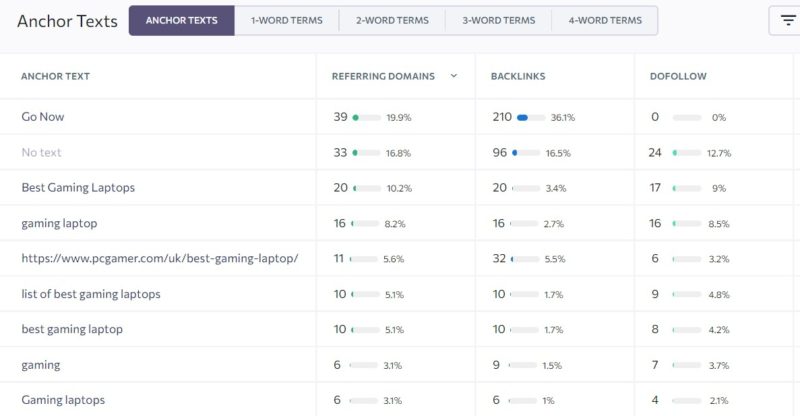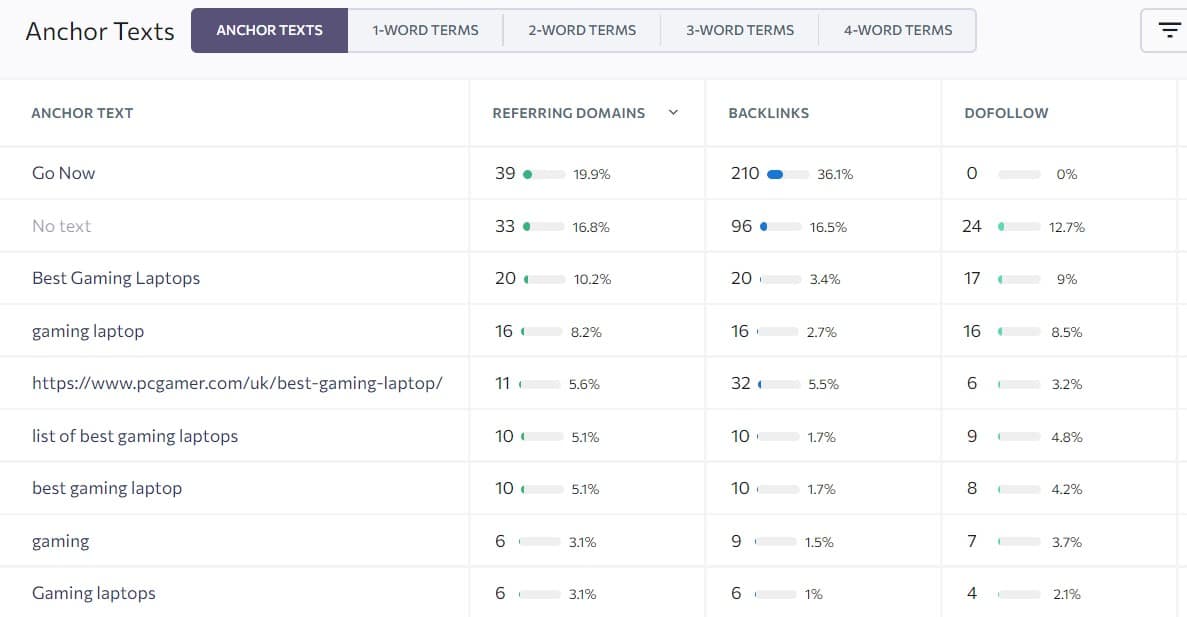 Focus on Website Authority
The next niche-relevant backlink best practice is to focus on website authority.
However, this doesn't mean that you should build niche relevant backlinks only on the most authoritative websites you find, which is one of the biggest mistakes SEOs make during link building.
Obviously the higher the website authority the bigger impact it has on your ranking.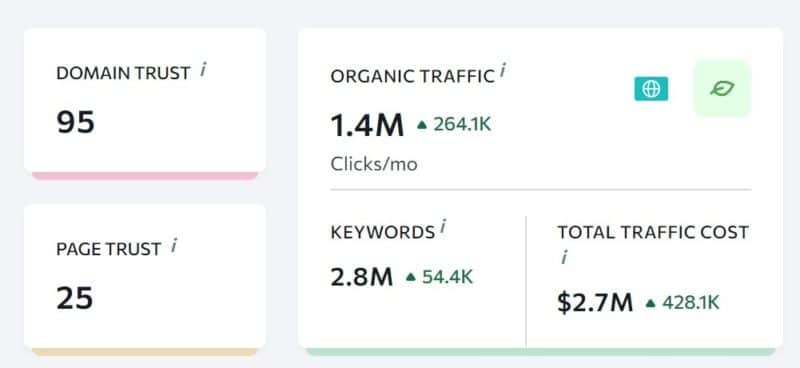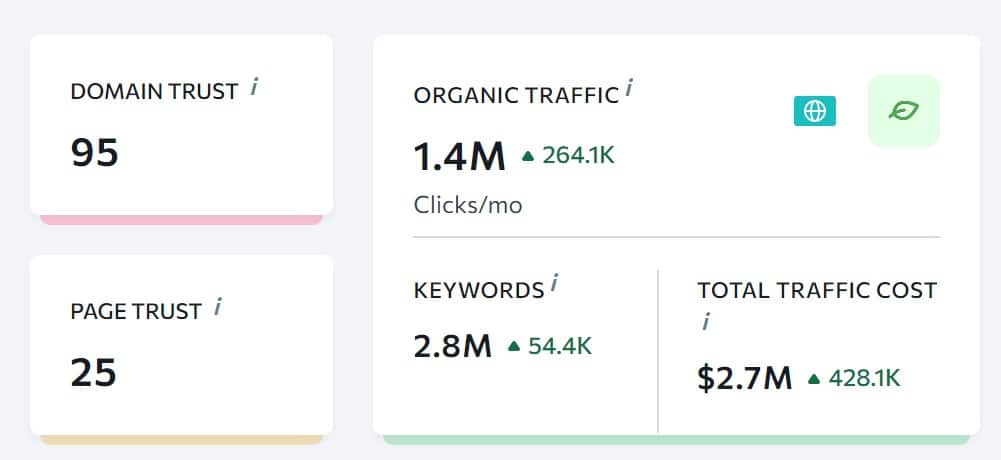 But it's also much harder to get backlink opportunities from big websites and if you are a smaller website, then you are hurting your chances by focusing on big sharks, because they might not trust you, not yet at least.
So here is what you should do: (For this I process I recommend sticking with one SEO tool.)
Look at your estimated website authority.
Create a range of website authorities you want to outreach. I recommend +/-10. E.g. if you are 50 domain trust, then your range is 40-60.
Create a list of niche-related websites that fits this range.
And by focusing only on websites within this range you have the biggest chance of creating backlinks opportunities and maximizing your SEO results.
Because you both are on a similar level, thus, you can bring benefit to each other. On top of that these websites are much more likely to trust you.
So, like this, you want to grow your website authority until you can hang out with the big boys.
Always Negotiate Dofollow Backlink
The next best practice is to always negotiate a dofollow backlink whenever you are doing link building.
Here is the thing, according to Google Quality Guidelines, every guest post, sponsored article, paid link, and others should be labeled as sponsored or nofollow in order to not pass the valuable link juice. (Source)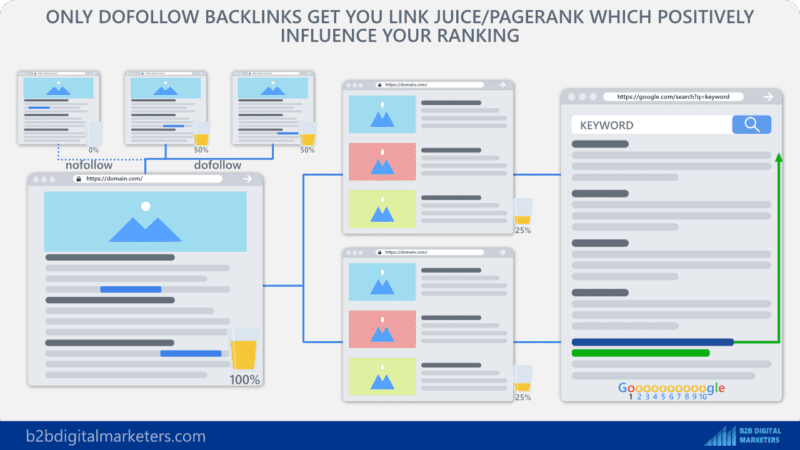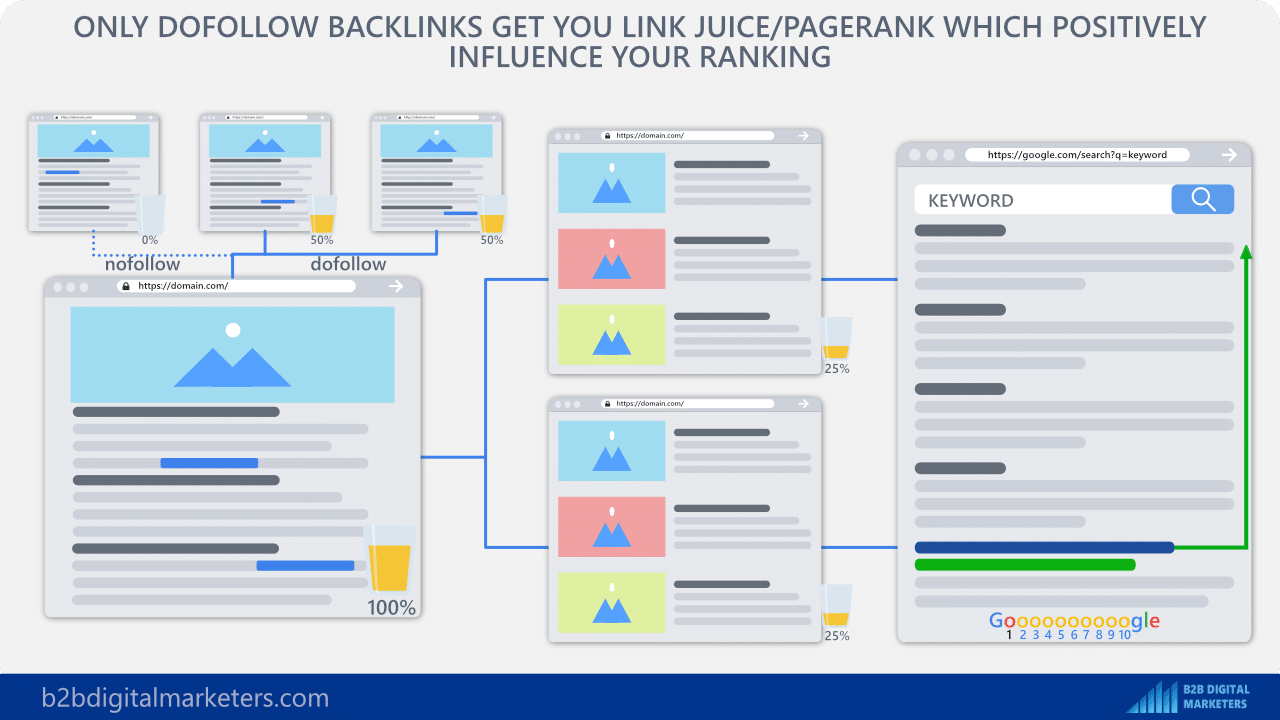 However, that's contradictory to link building because you are doing it to get the link juice/PageRank to improve your ranking, right?
Therefore, you have to negotiate a dofollow link, otherwise, there is no point in doing that.
But then Google announced they have a way to consider nofollow links as well in certain situations.
As stated by Google:
"When nofollow was introduced, Google would not count any link marked this way as a signal to use within our search algorithms. This has now changed. All the link attributes—sponsored, ugc, and nofollow—are treated as hints about which links to consider or exclude within Search. We'll use these hints—along with other signals—as a way to better understand how to appropriately analyze and use links within our systems.

Why not completely ignore such links, as had been the case with nofollow? Links contain valuable information and looking at all the links we encounter can also help us better understand unnatural linking patterns. By shifting to a hint model, we no longer lose this important information, while still allowing site owners to indicate that some links shouldn't be given the weight of a first-party endorsement."
So, how do you know, when Google decides nofollow is actually dofollow and when dofollow is disregarded?
You don't, and no one knows, that's why until then, your best bet is to always build dofollow backlinks.
And don't worry about nofollow backlinks as those will occur naturally at a much larger scale even without trying.
Create Content that Attracts Links Passively
And the very last and best practice for building niche-relevant backlinks is to create content that attracts niche-relevant links passively.
The thing is, link building is pretty resource-heavy, demotivating, depressing, hard, painful and everything else that will push you to stop it.
However, by creating content that attracts links passively you don't have to do any of this. Only rank that content.
With that here are some of the best types of content to attract links:
Statistics posts: These are excellent for attracting high-quality niche-relevant backlinks as those that are writing on similar topics like you need stats to prove their claims. For example, look at my B2B SEO statistics It generated over 70 referring domains on autopilot!


Trends posts: These are other and similar ways to get more high-quality niche-relevant backlinks for your website. People are searching for all kinds of trends and references to these. A great example of using trends post for link building is explodingtopics.com.


Case Studies: Case studies are basically similar to statistics posts and they are widely used by bloggers and journalists as a point of reference which means more juicy backlinks. The key with case studies is to by number oriented. A great example of using case studies is com & HolisticSEO
Free tools: Having free tools on your website is one of the best ways to generate high-quality niche-relevant backlinks and the best thing you don't need to build it by yourself. Just go to CodeCanyon and plug it into your website. Just look at this free tool page on a small website that generated over 400 referring domains.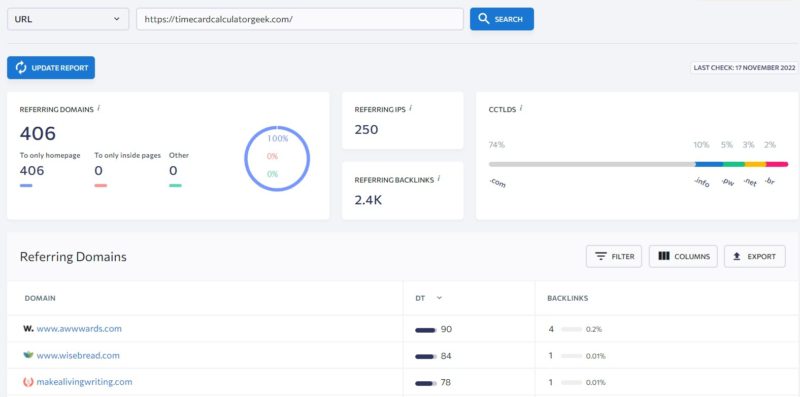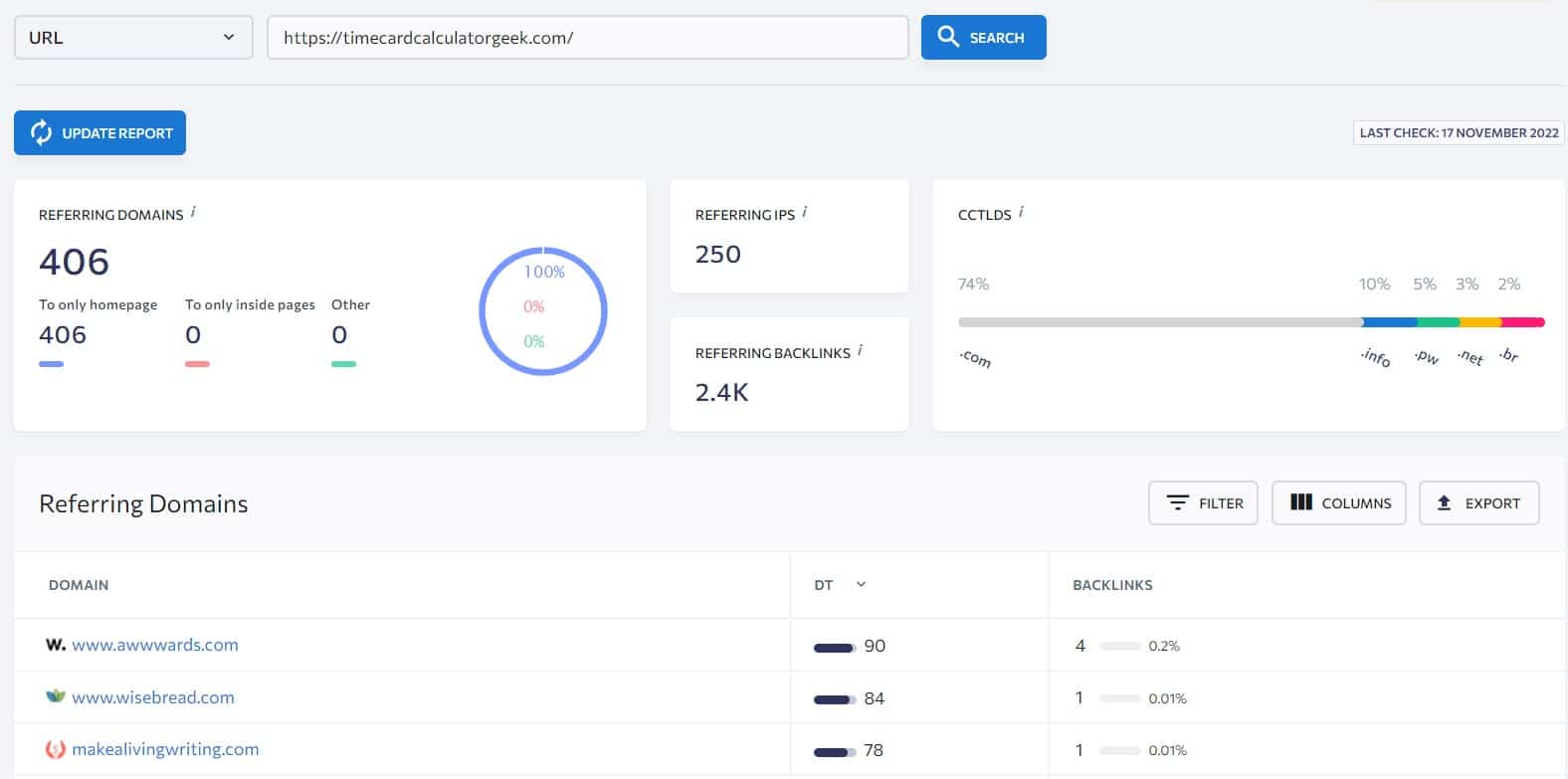 And there are many more types of content that attract backlinks naturally such as infographics, ultimate guides, and more.
I definitely recommend you regularly analyze your competitors' backlink profiles in order to discover what content brings the most backlinks for them and reproduce that but for less competitive keywords.
Final Advice to Niche Relevant Backlinks
Niche-relevant backlinks should be your focus when you are doing link building. You don't want to waste your resources on backlinks that won't move the needle for you.
That's why you want to make sure you get backlinks that are at least somehow related to your niche in order to minimize any risk of Google penalties as well as maximize your SEO effort.
I hope you liked my article, if you have any comments, please leave them on my YouTube channel, CAU!
Related Articles:
Also, check out our SEO hub page to find all our SEO resources.
Disclaimer
This article was created by Eduard Dziak and may contain affiliate links. The following were used to optimize the article for the best user and search engine experience include:
SE Ranking for keyword research and on-page SEO optimization
Surfer SEO for SEO-friendly content creation for users and search engines.
Jasper AI for grammar correction and information enhancement.
The article is based on the author's own experience and knowledge, drawn from both their own work and that of their clients, to provide the latest, proven methods.