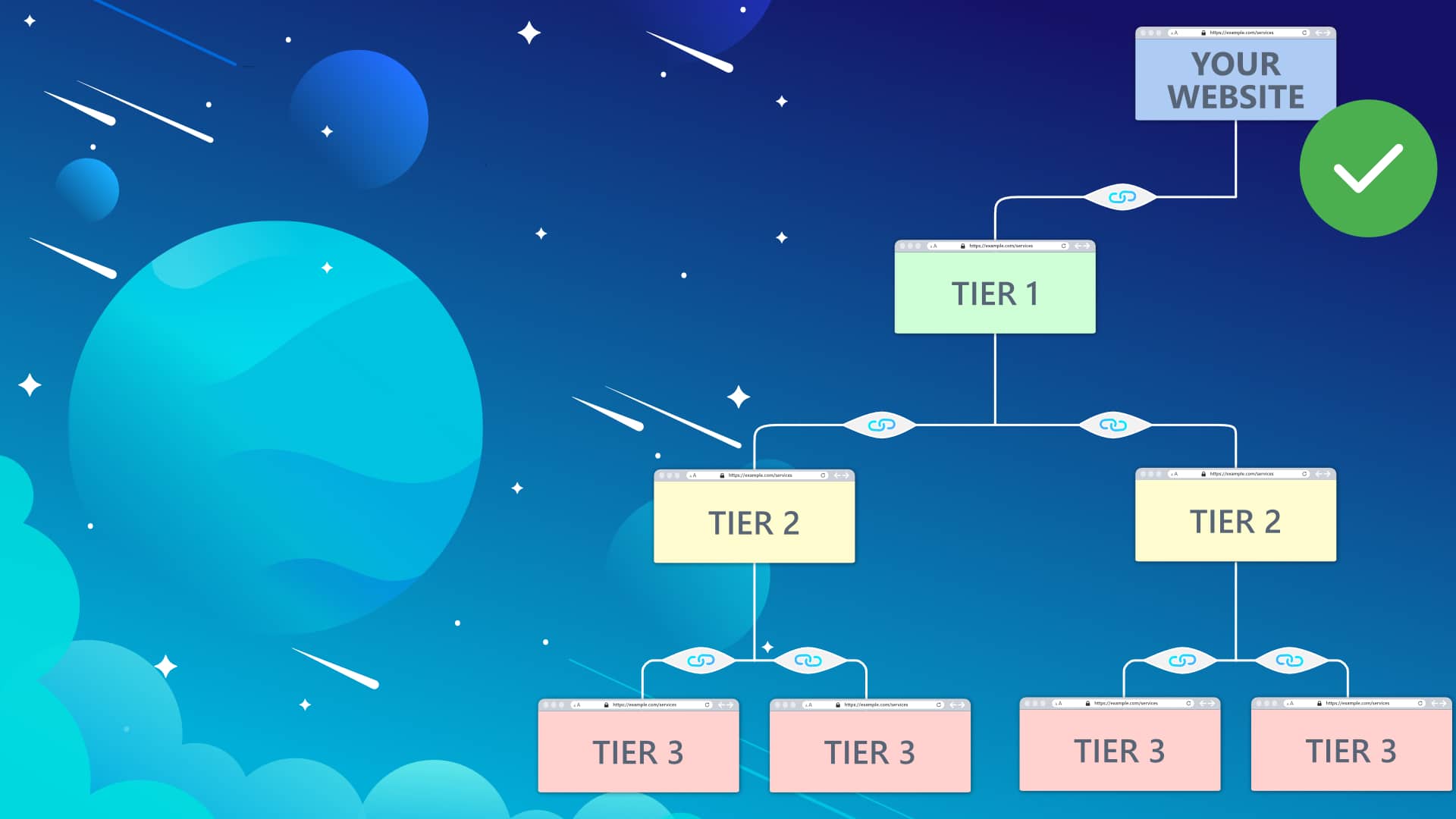 In this article, I am going to show you how you can double your backlinks opportunities using tiered link building and grow your website even faster!
Tiered link building will help you maximize your link building potential and get more backlinks from your current link building strategy to increase your website ranking, get more link juice, increase brand awareness, and grow your backlink profile faster.
However, it can also be risky, so it's important that stop doing old, tiered link building techniques and learn new ways of doing tiered link building effectively and that's what I am going to show you here:
What is Tiered Link Building?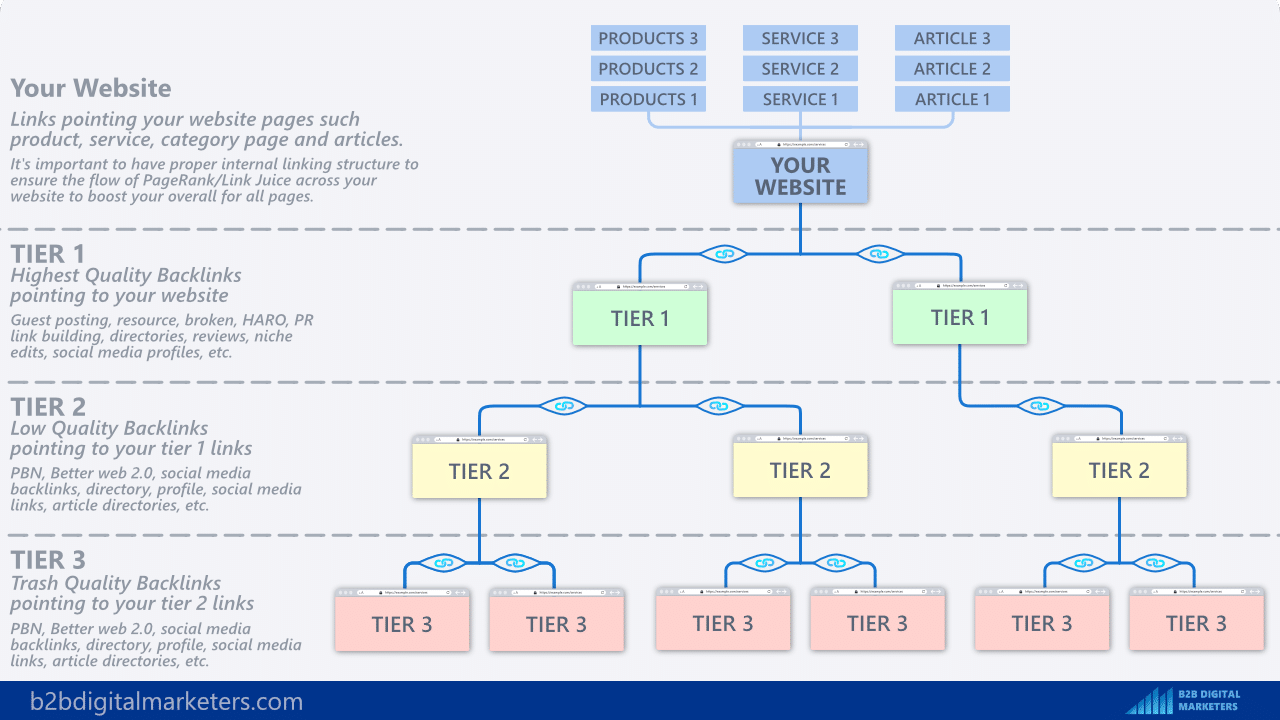 Tiered link building is a process of building backlinks from a variety of sources to your website (t1), to web pages where you have built backlinks (t2), and to web pages where you built backlinks for web pages with backlinks to your website (t3). Basically, you keep building backlinks for your backlinks and keep stacking them up to maximize the link juice coming to your website while minimizing the risk of Google penalty.
What is Tier 1 Link?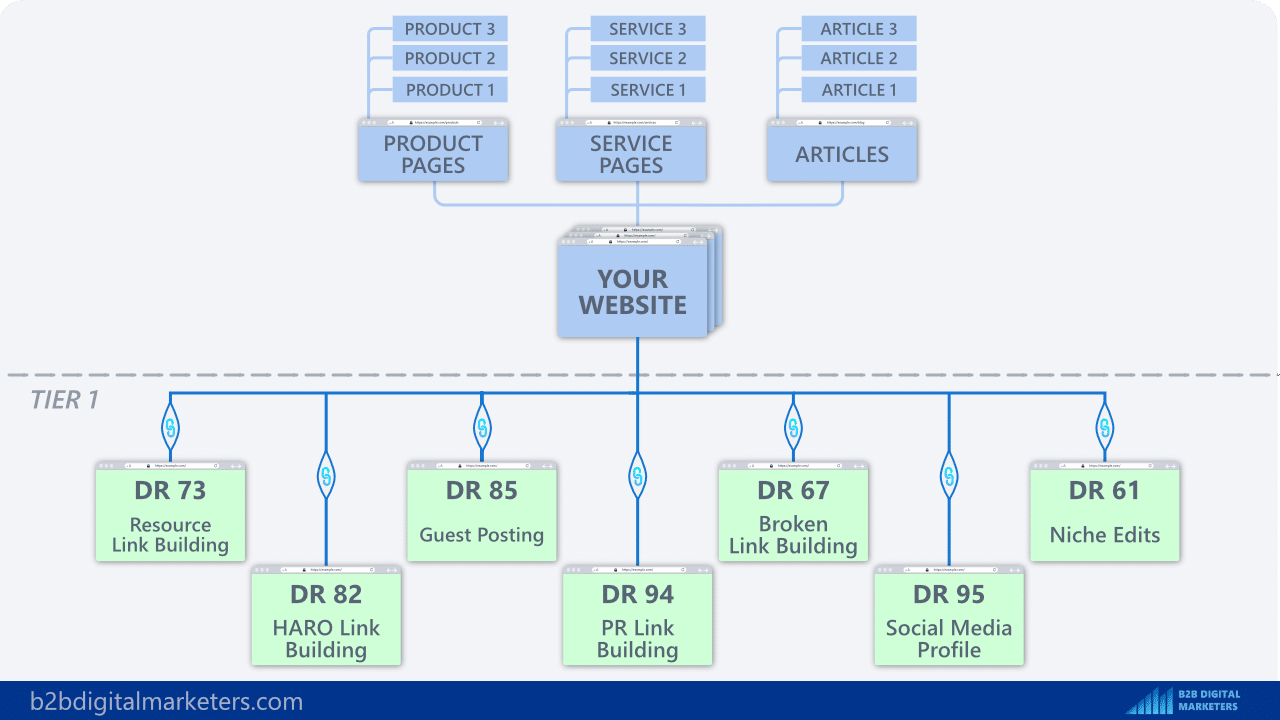 Tier 1 links in tier link building are backlinks built only on authoritative and trusted sites by Google and they are the highest quality backlinks you can build for your website using relatively safe link building strategies such as:
PR link building
Broken link building
Social Media Profiles
Directories
Reviews
Niche edits…
These links need to be of the safest and highest quality and the reason why is because if something goes wrong, your website will go down.
Therefore, you want to build only the best possible links you can in terms of quality. It's also important to ensure those backlinks are coming from related sites to your website. You don't want to build backlinks from a gardening site if you are in SEO.
That's why tier 1 links are the hardest links to build, take a lot of your time, resources and money. However, they almost have the biggest positive influence on your ranking.
But tier 1 links can happen naturally as well, as you build your content, optimize it for SEO and start ranking for keywords, you will naturally attract backlinks. So not every tier 1 link will be built, that's why not every tier 1 link will be high quality.
Only the one that you built should be of the highest quality.
For example, here you can see a backlink profile for my article with 17 backlinks and 11 referring domains none that I built, all came naturally.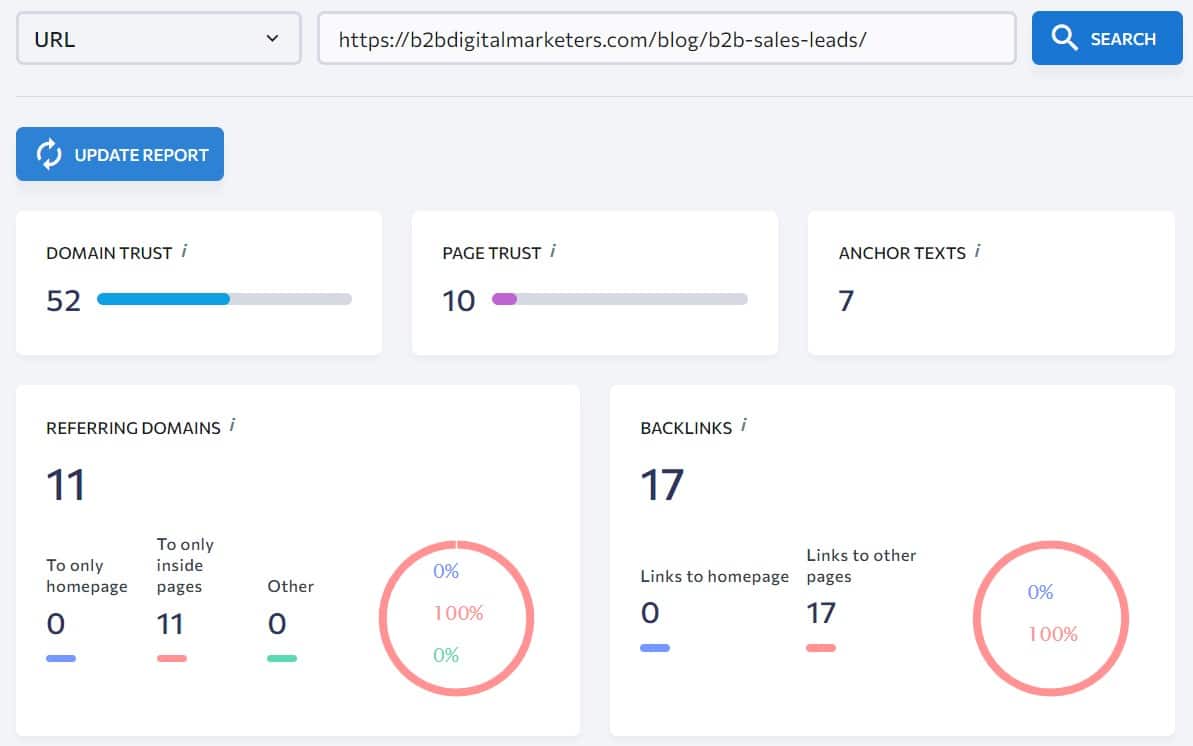 So, when I click on the "Backlinks" I see all the tier 1 links pointing to my website. All these are the tier 1 links as they are pointing to my website.
Obviously, some of them are low quality as I did not build these.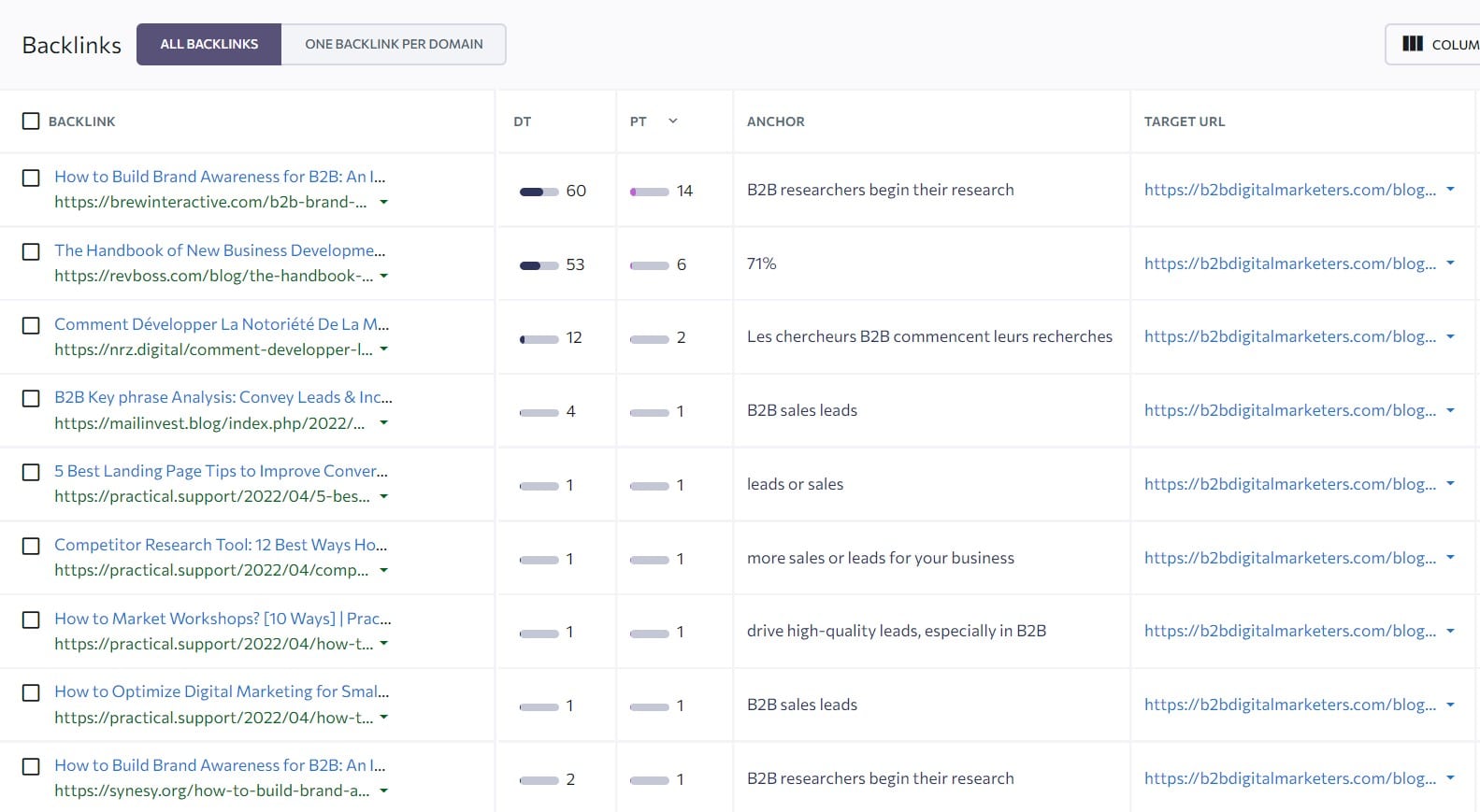 What is Tier 2 Link?
Tier 2 links in tier link building mean building backlinks for the high-quality and trusted sites on which you have built backlinks to your website. Basically, you build backlinks for pages that link to your website.
Now, it used to be that you would build lower quality backlinks for your tier 1 backlinks as you would want to build at least twice that many backlinks. This would include link building strategies such as:
PBN backlinks
Better web. 2.0 backlinks
Directory links
Profile links
Distribution press release links
Social media backlinks.
Article directories
Niche edits
Or any other type of lower quality backlinks that you can build at scale or cheaper.
They also happen naturally as well, if you have built backlinks on good sites, they will try to build backlinks to your guest posts as well to increase their website traffic.
That's why when you are doing guest posting you want to optimize it the same way as you would do for your website so your guest posts can rank, drive organic traffic, and naturally attract backlinks as well.
With that, to give you an example of tier 2 backlinks. Here is a web page that is linking to my website. This is my tier 1 backlink.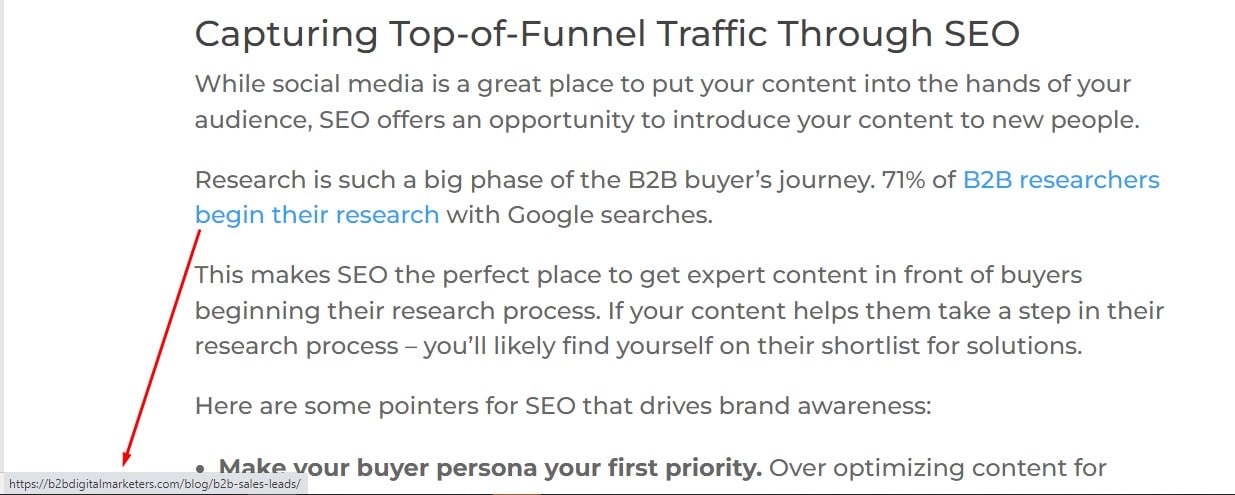 And here is the backlink profile of this web page that is linking to my website.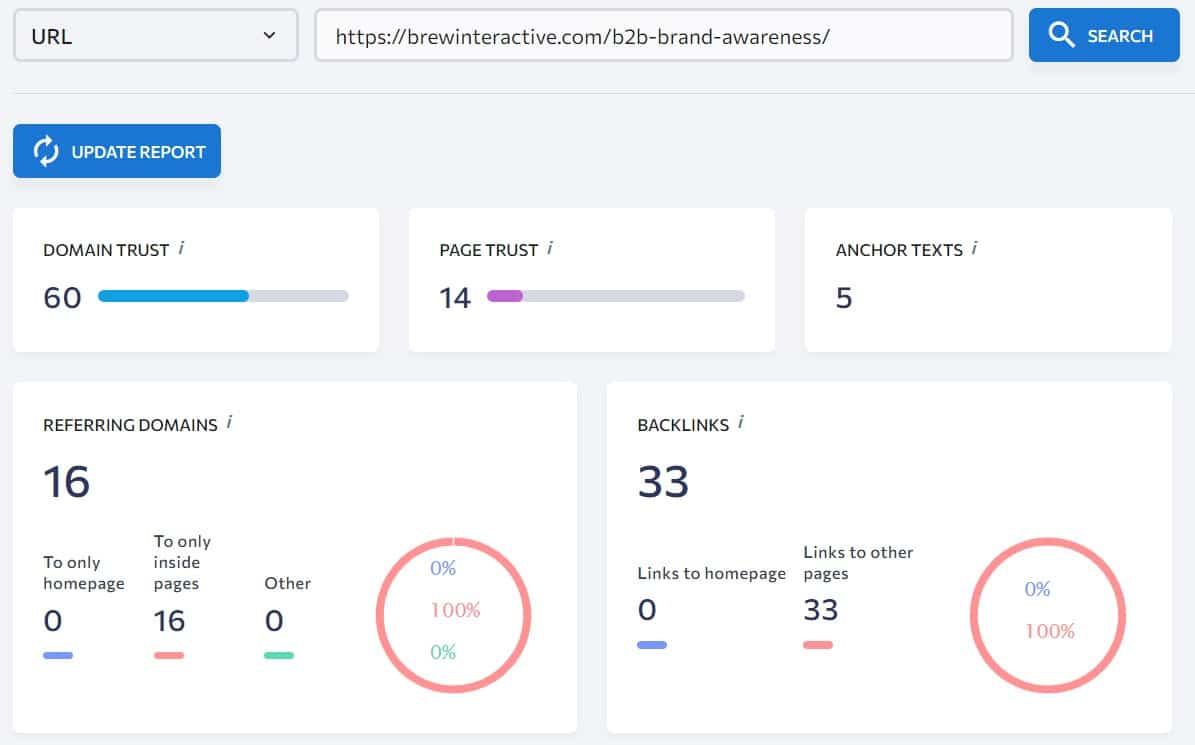 So, all these backlinks and referring domains are considered tier 2 links and some of the are of excellent quality. Now I did not build any of these links and I don't think they built all these as well, maybe just a few, but the rest again happen naturally.