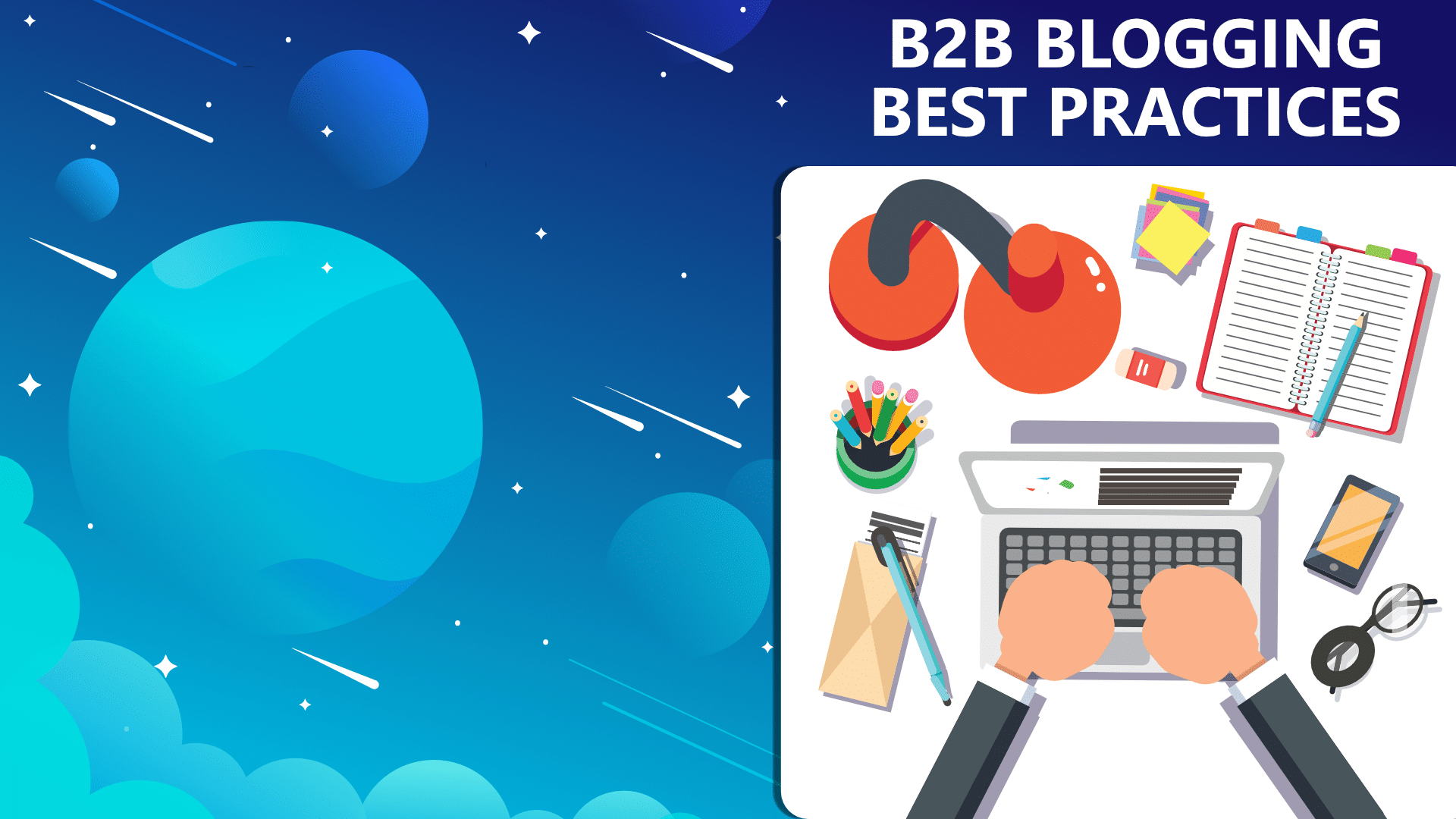 In this article, you are going to share with you 14 best practices for B2B blogging to increase your organic traffic and lead generation from your B2B blog.
It gives you important information on how you should search keywords to get traffic and leads for your business, optimize your content and grow your website authority.
So without further due, let's get started.
What is B2B Blogging?
B2B Blogging (Business to Business Blogging) is blogging by business to attract a B2B audience, and it refers to a process of planning and producing content such as blog posts, infographics, case studies, industry researches, and other materials on a company blog in order to create brand awareness among company's target audience and generate high-quality leads. B2B blogging allows a company to share its expertise within the industry. This helps increase trust between readers which brings opportunities to engage and start a conversation.
Why Do You Need B2B Blogging?
Blogs have become an essential part of B2B Content Marketing strategy as more and more of your customers and potential prospects rely on getting information about your products, services, and industry from the internet and most of the buyer's journey is now done digitally including, researching, talking to sales, and making a purchase. So, is B2B bloggig good for business?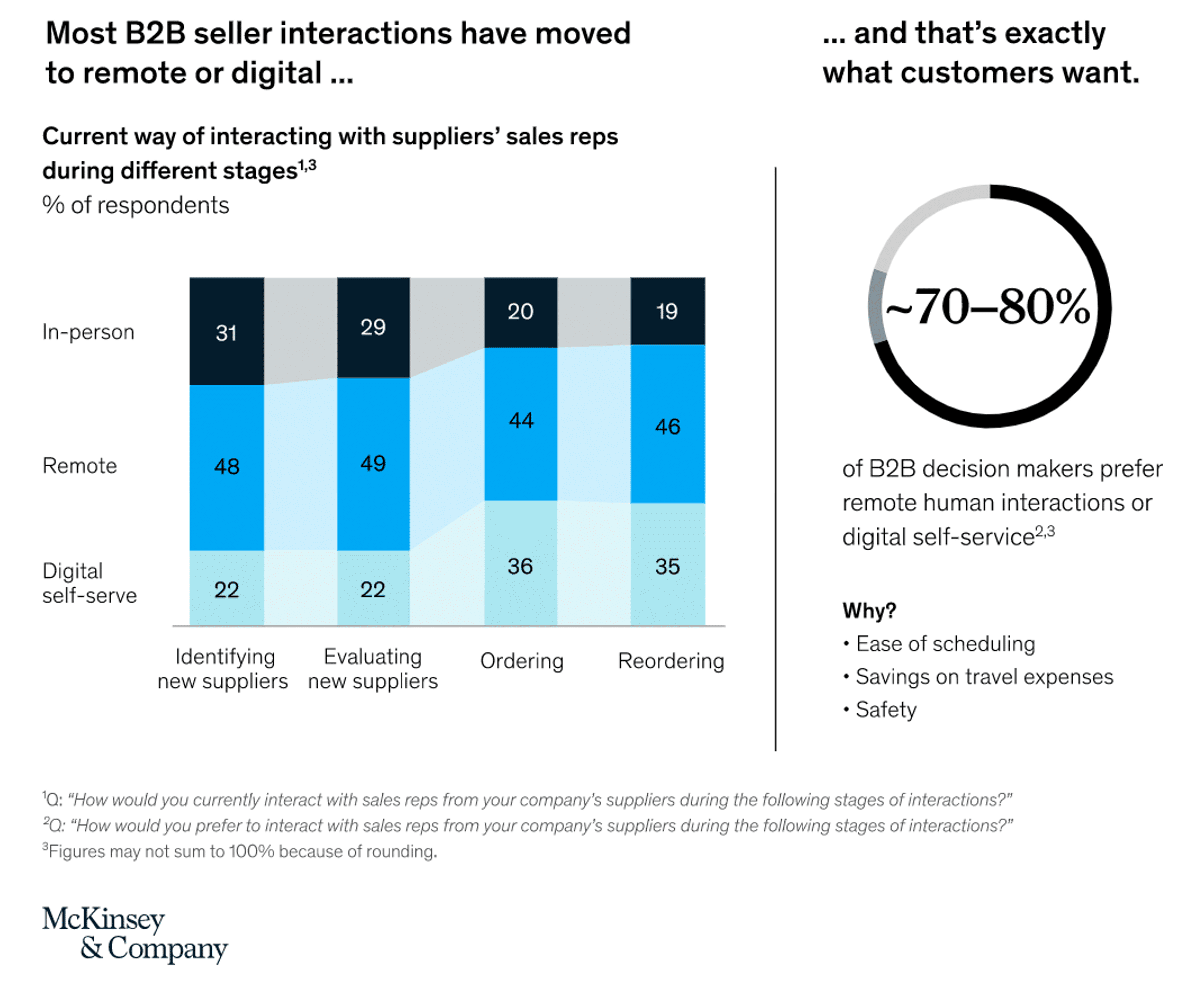 And according to Nine out of 10, B2B buyers say online content has a moderate to major effect on purchasing decisions. Also, Gartner has found that Information drives purchase ease and high-quality sales.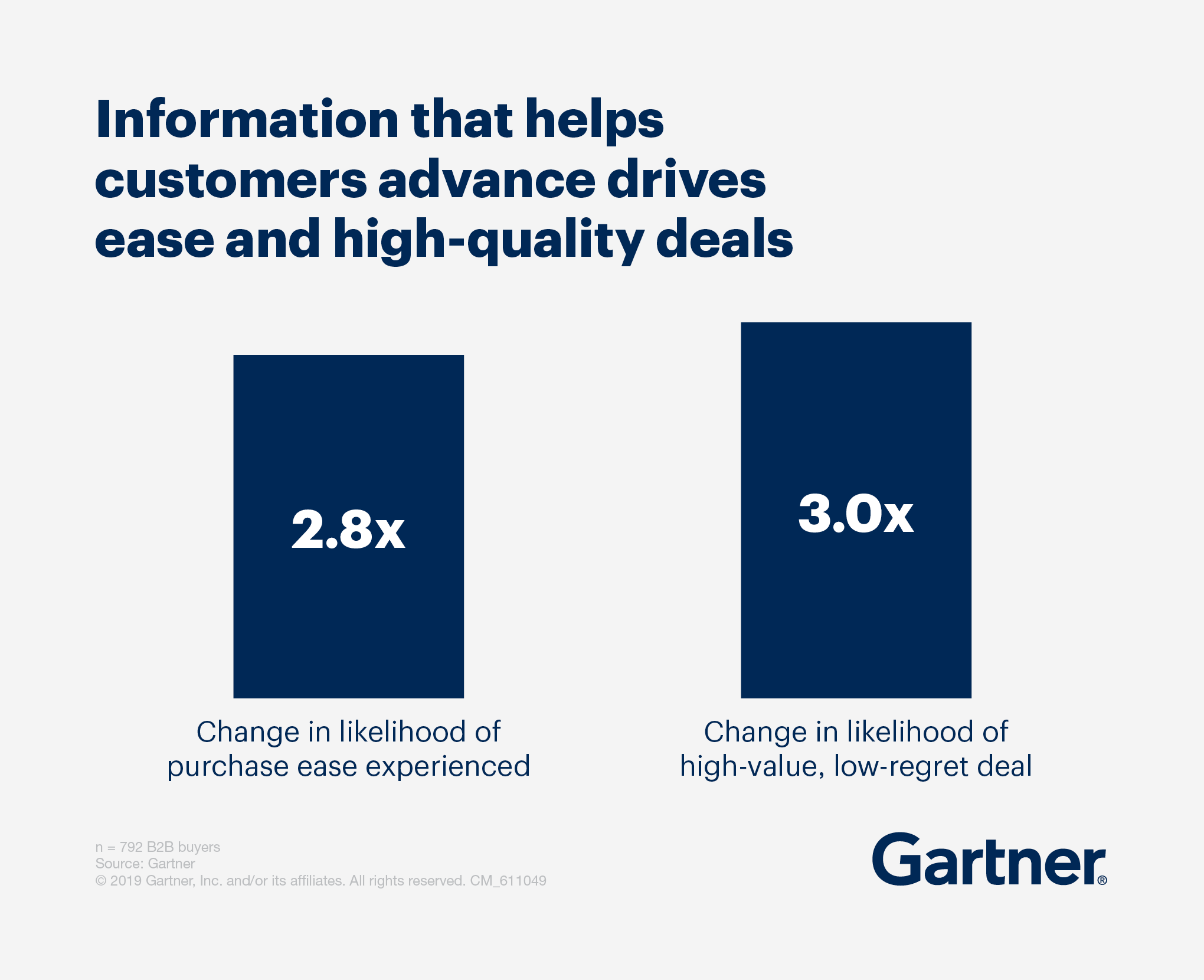 This could be due to the B2B buying process is becoming very complicated due to the vast amount of information buyers have access and anything that can help them to move in the buying process will drive purchase ease and confidence in the supplier.
And not only that but since the pandemic, B2B buyers are willing to make bigger remote purchases. More than two-thirds say they'd be prepared to spend over $50,000 on an entirely remote or self-service purchase.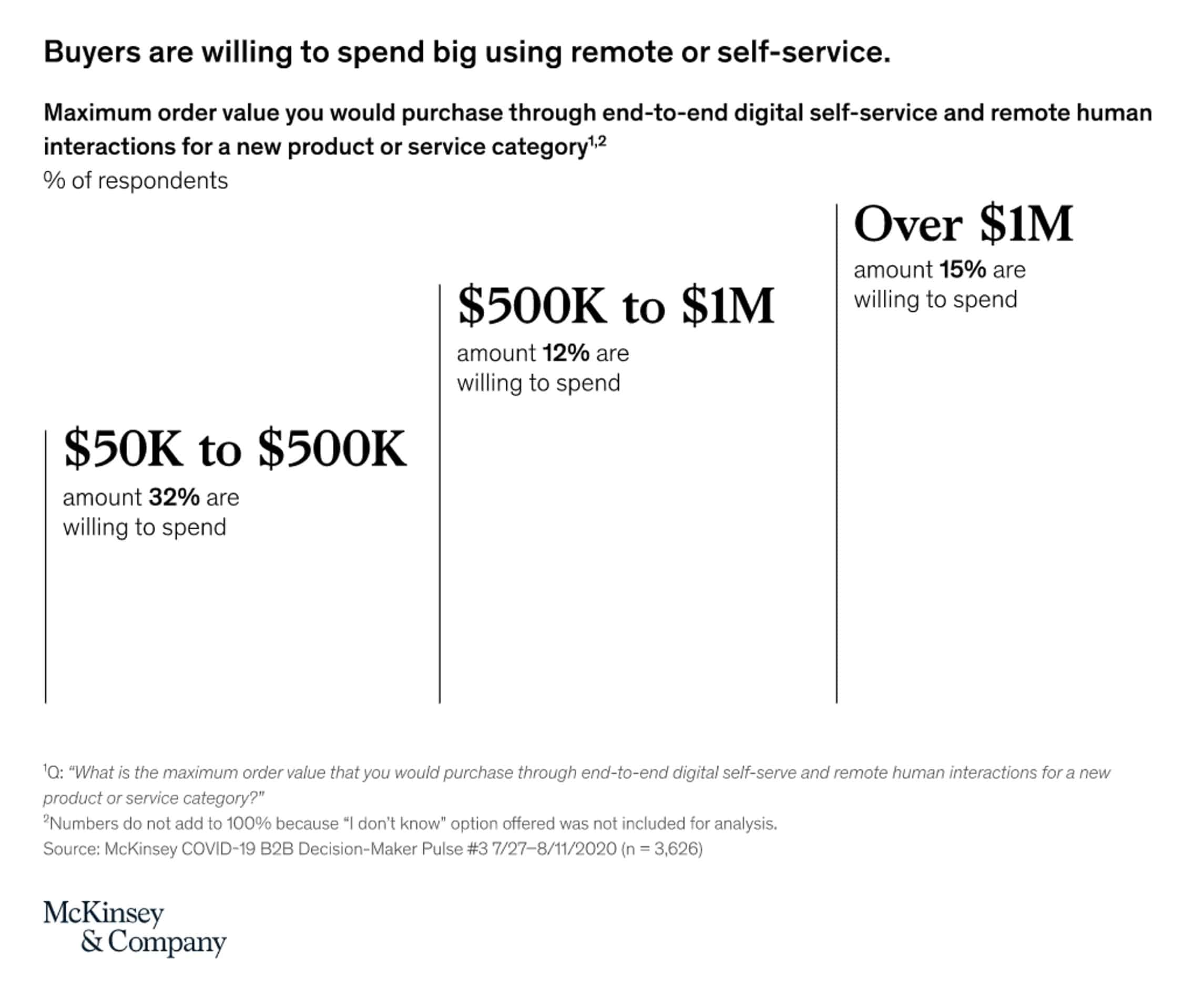 And there are many more statistics that prove B2B blogging is essential for b2b buyers to get the information they need and for companies to give them the information they are looking for.
However, what about the B2B blogging, how can it benefit your company and why should you use it? Here are 3 main reasons:
Reason #1: Organic Traffic is Cheaper than Paid Traffic
The first reason why you need B2B blogging is that it helps you to generate organic traffic and organic traffic is cheaper than PPC in the long run.
When it comes to PPC, you have to pay for every click you receive, it is instant and great to get your business off the ground right from the beginning.
However, unless you have a never-ending bag of cash, then PPC, should not be your main investment.
Let's have a look at Microsoft website organic traffic example. According to SE Ranking, they are generating around 70-90M total monthly organic traffic, and the estimated cost for this traffic if they would pay for it using Google Ads is between the US $80-$130M every single month.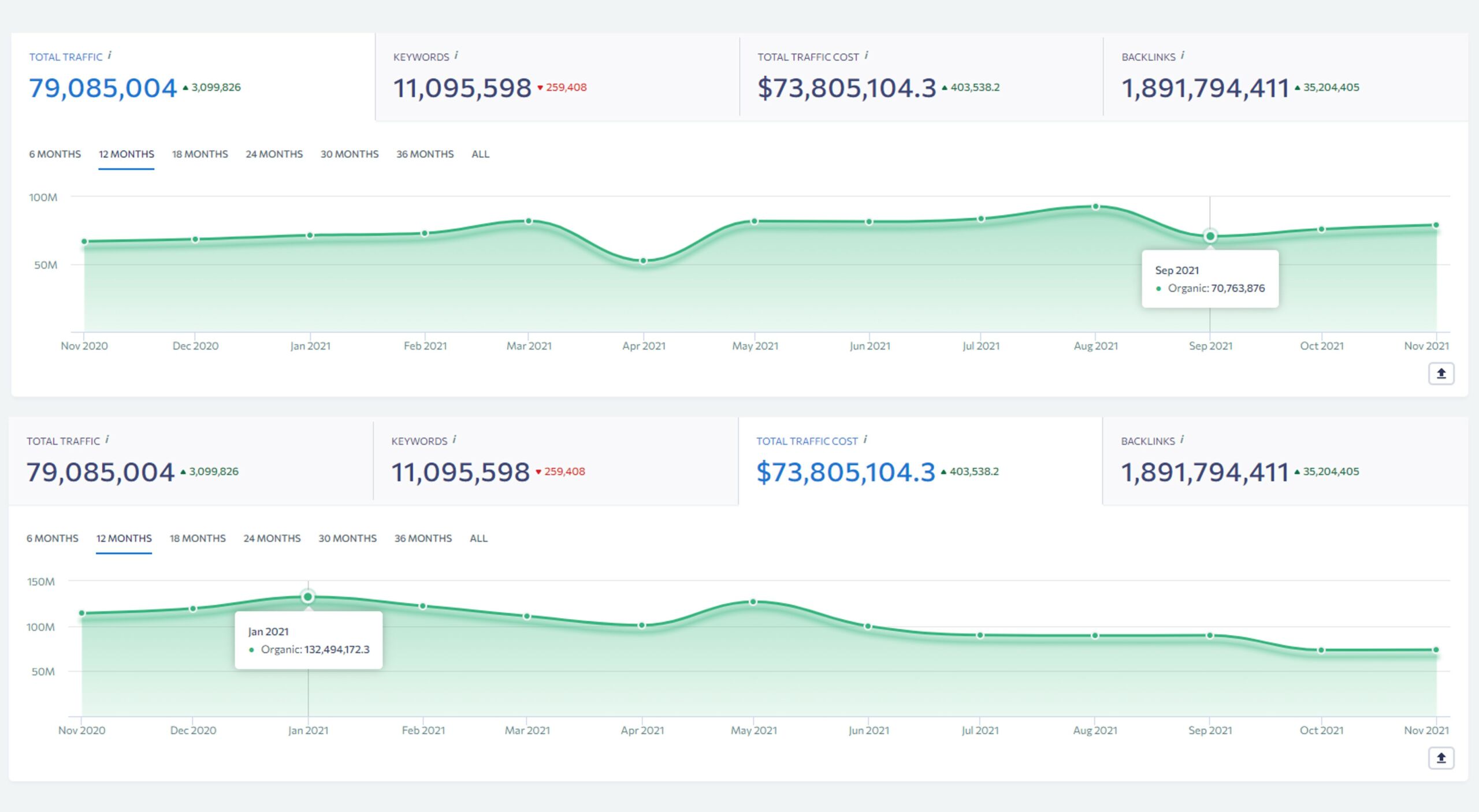 This is a lot of money even for Microsoft, even though they generate around 61 billion in net income.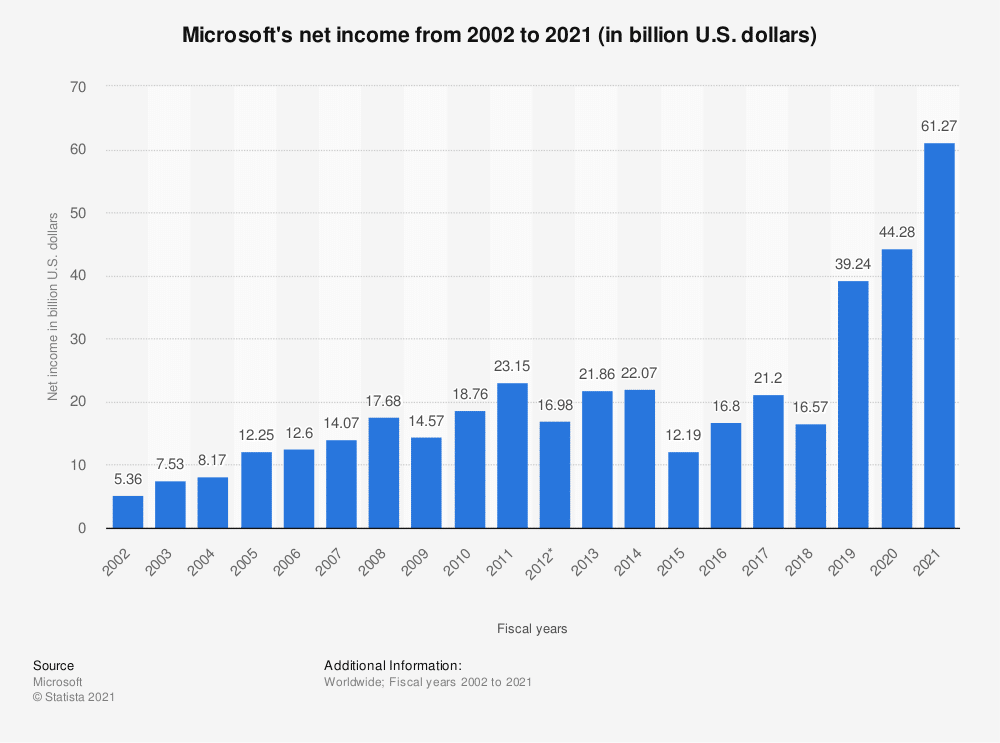 On the other side, B2B SEO is a great investment as it grows over time and the more you do it, the bigger returns you get. According to HubSpot, businesses that blog get 55% more website visitors than businesses that don't.
However, it's not for free. Nowadays you still need to pay for certain SEO aspects, whether it is for content creation, link building, or SEO tools.
However, B2B Blogging is a very scalable and effective marketing strategy affordable even to the smallest companies, in fact, blogging is so scalable and affordable that it's the third most common content marketing strategy for businesses.
Reason #2: Website Authority Will Increase
Another great reason why you should start with B2B blogging is that it increases your website authority.
Blog posts are great for attracting high-quality backlinks for your website, according to Demand Metric, blogs are responsible for 97% more indexed links.
And if you analyze the backlink profile of your competitors, there is a high chance that most of their high-quality backlinks are pointing to their blog posts.
For example, my competitor a marketing agency Single Grain with a DT of 87 has generated over 450k backlinks,