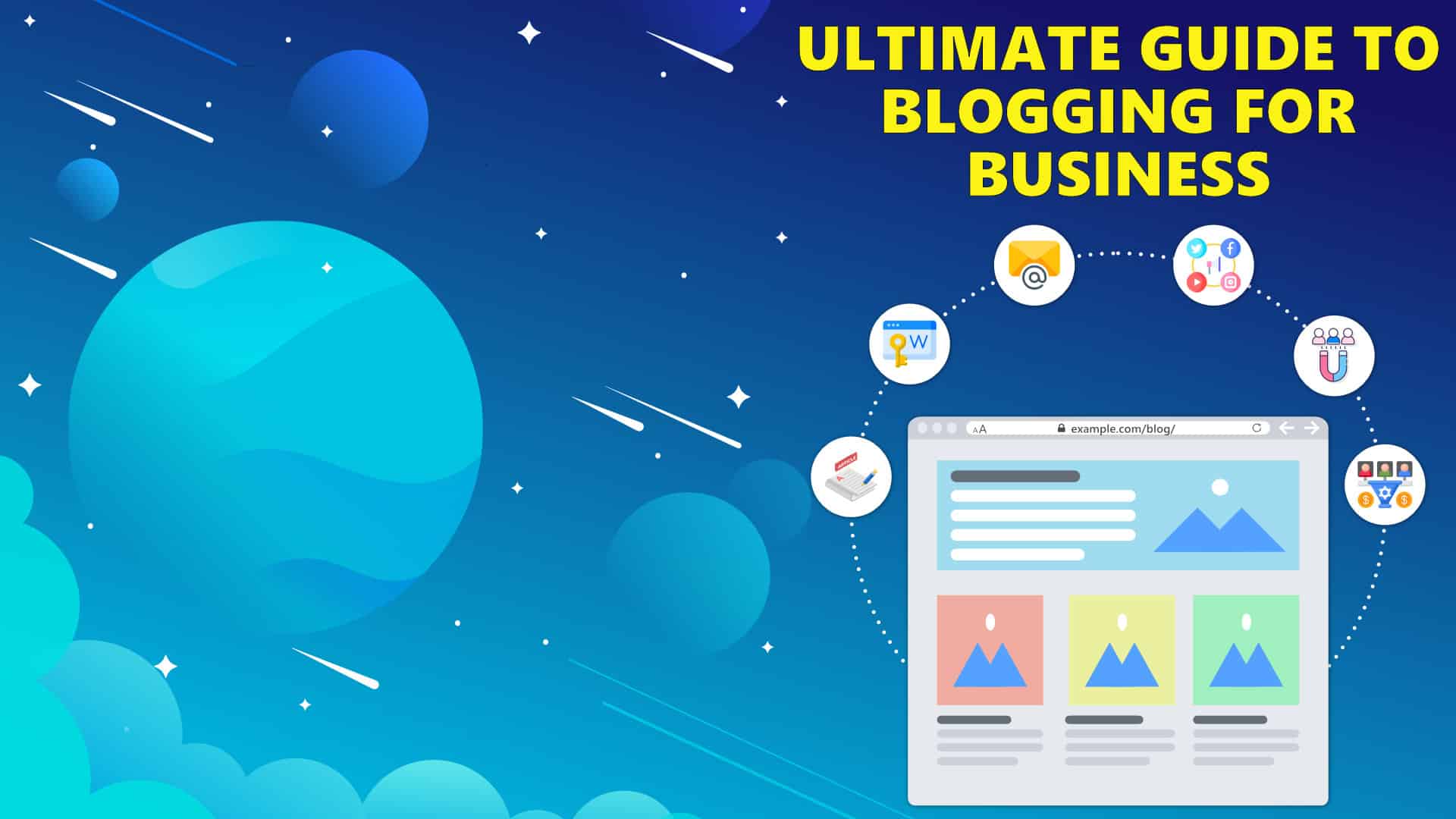 Do you want to increase brand awareness, bring more users, attract high-quality backlinks to your website, drive high-quality leads for your business and stop being dependent on paid advertising? If yes, then you need to start with blogging for business!
in this article. you will learn everything you need to know and how to start with blogging for business in a step-by-step process to drive organic traffic, increase website ranking and bring more customers to your business from organic search results and dominate your industry.
So without further due, let's get started!
What is Blogging for Business?
Blogging for business or business blog is a strategic marketing approach that focuses on creating and distributing blog posts that are valuable, relevant, and consistent in order to attract and retain a clearly defined target audience. It's a marketing channel that is located on a company website and is mainly focused on driving organic users from search engines by targeting keywords also called queries to bring users using those keywords to the website.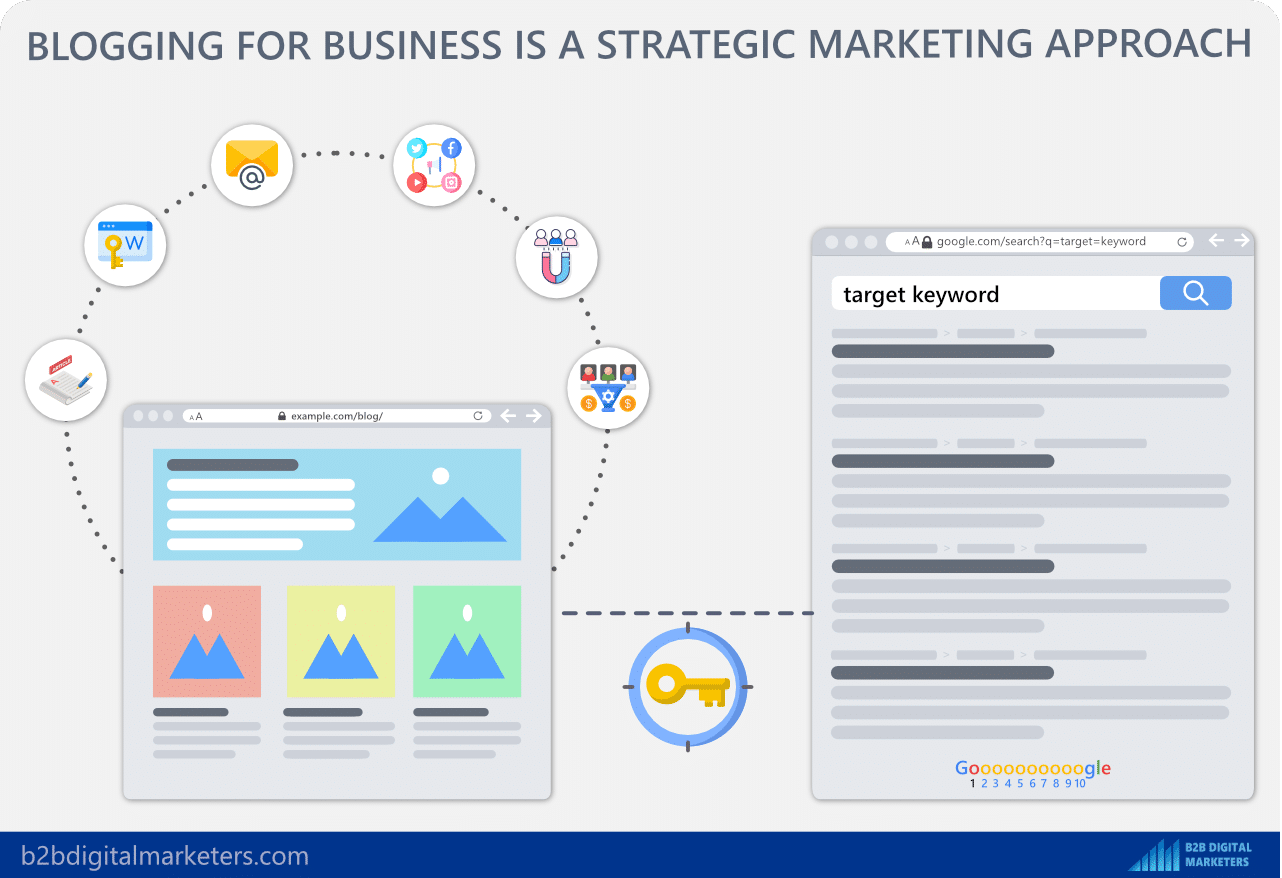 Benefits of Blogging for Business
Blogging for business has become one of the most popular marketing strategies used by businesses to increase company brand awareness, SEO lead generation, and or sales.
In fact, those businesses that are blogging, 78.9% of them reported that their blog delivers marketing results.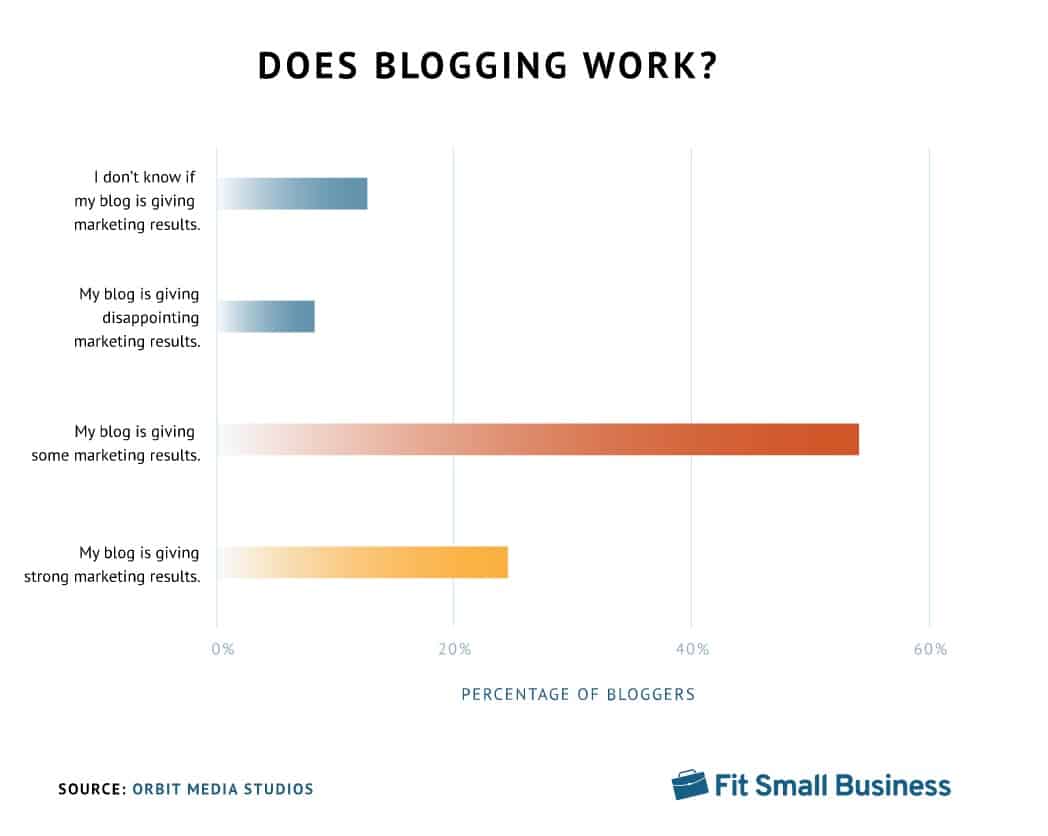 Also, using a content marketing strategy like blogging can increase your conversion rate by 6x. The average expected conversion rate without blogging is 0.5% while using blogging, your conversion rate is likely to rise to 2.9%.
And blogging for business is arguably one of the most important parts of SEO strategy as without that it's hard to rank your website for important queries in your niche.
In fact, it's almost impossible doing SEO successfully without blogging because SEO is a lot about keyword targeting, and creating blogs helps you target those profitable keywords that help you drive sales, conversions, or leads for your business.
And it has profound benefits on your company and website success in many more different ways here I am going to share with you the three most important benefits of blogging for business:
Benefit #1: Attracts Backlinks Naturally
The first and arguably one of the most important benefits of blogging for business for SEO is that it helps you to attract high-quality backlinks to your website.
According to OptinMonster, Companies who blog get 97% more links to their websites.
In fact, if you look at some of your top-ranking competitors, you will see their best pages by links are most likely blog posts or their blog posts got the most links in general.
For example, if you look at OptinMonster itself, you can clearly see their blogging for business brought them thousands of backlinks and referring domains.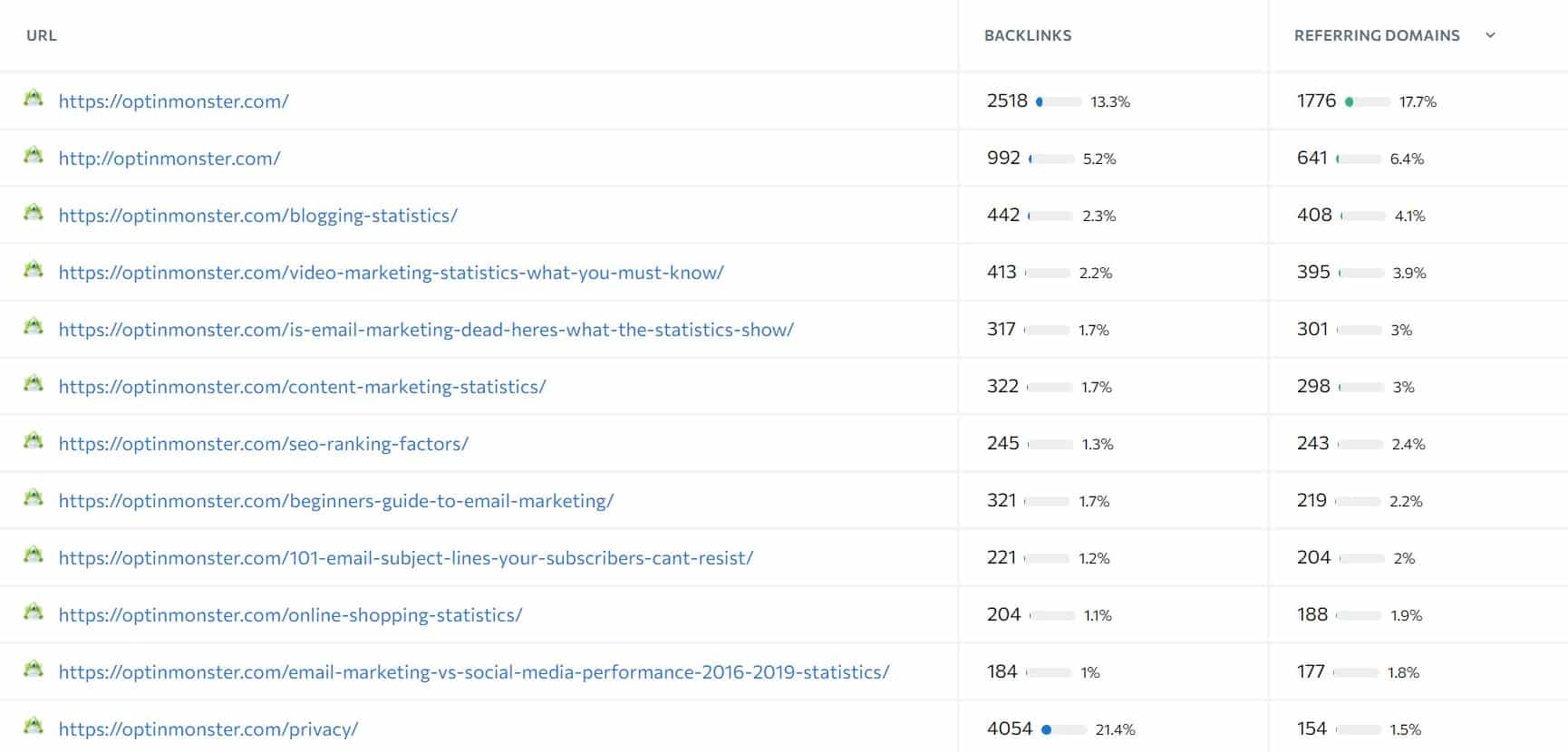 Or HubSpot which basically revolutionizes blogging for business is driving thousands for high-quality backlinks to their website using a B2B blog strategy.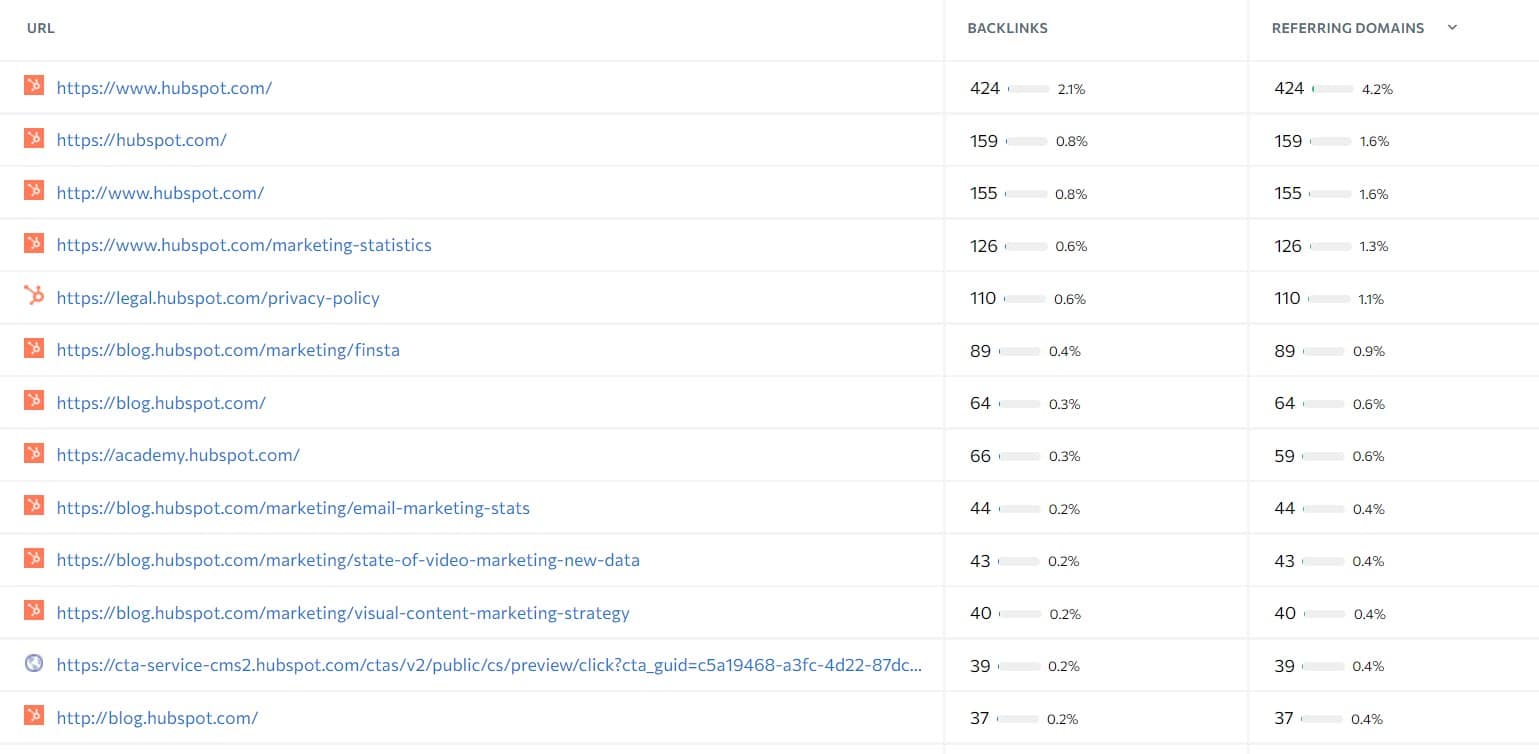 And all these backlinks have a significant impact on websites as the more backlinks your blogs generate, the better will be your overall ranking for all keywords.