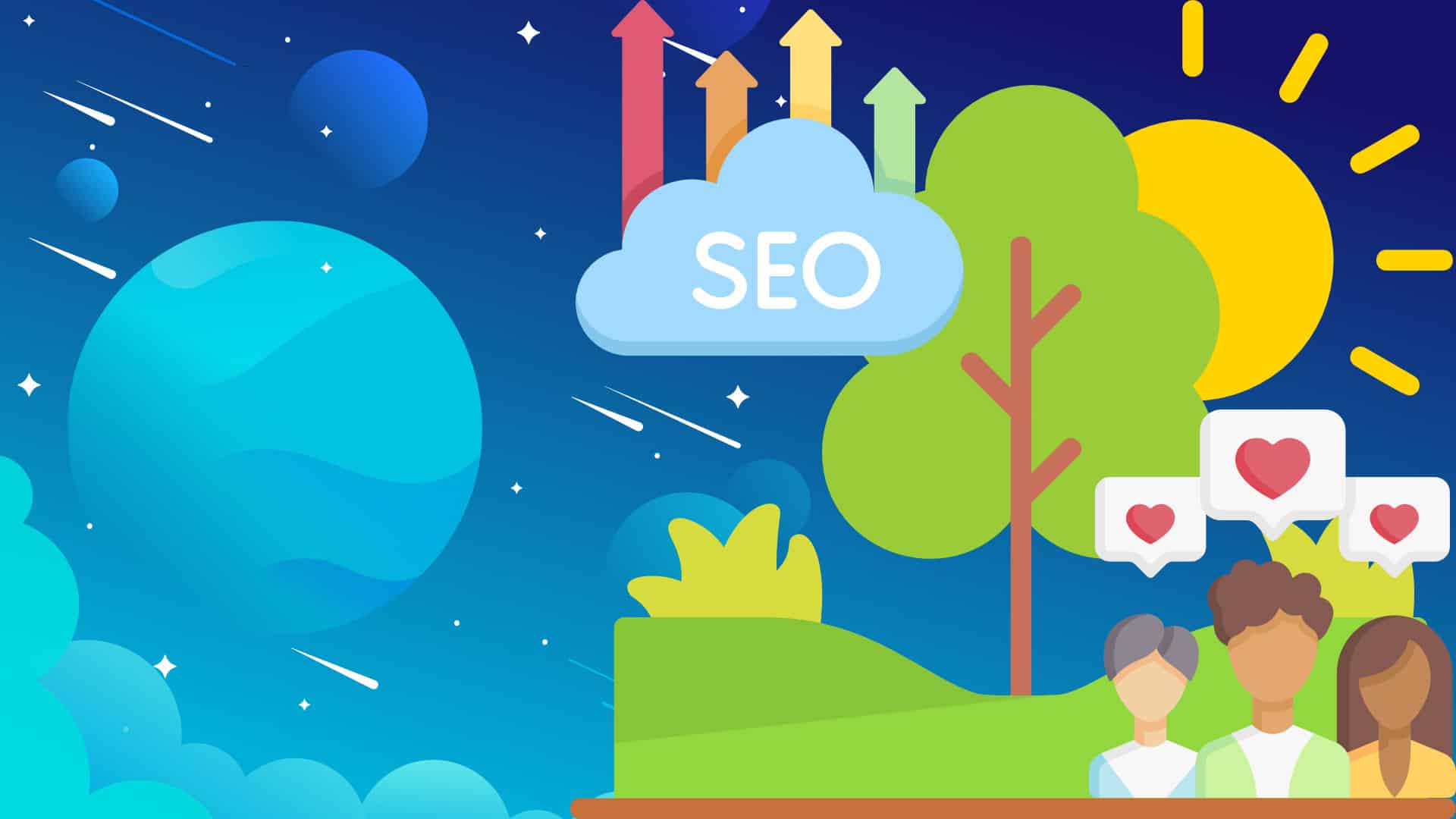 Are you a landscaping business owner struggling to attract new customers online? In this ultimate guide to SEO for landscaping, I'll show you how to improve your online visibility and drive more leads and sales through search engines like Google.
No prior experience with SEO is necessary! These easy-to-follow tips with plenty of examples will have you well on your way to attracting more customers and growing your business.
1. Start with Technical SEO
The first and arguably the most important part of your journey to bring landscaping clients via SEO is to prioritize technical SEO.
Technical SEO, as the name suggests, relates to everything technical within the SEO, including the website setting, page speed, website design, allowing search engines to crawl your site, and much more.
However, luckily you don't need to be a technical guy or even an expert coder to set up your website properly for technical SEO as everything that matters can be done easily if you know what you are doing.
Therefore, here are the most important best practices for technical SEO that are easy to do:
Select CMS: To create a website you need a system. My top recommendation is to use WordPress as it offers the most versatility, it's free and still fairly easy to use. But other systems such as Webflow, Wix, Joomla, or Drupal will do.
Select the right theme: Big part of your technical SEO is done by theme developers so it's important to select the right theme. If you are going to use WordPress then I recommend you Elementor, Divi, or Avada as they are fast, easy to use and they have a ton of templates that get you easily started.
Select the right hosting: Your hosting has a big impact on your page speed and overall user experience, lower bounce rate, and increase time on your website. So, it's important to select the right hosting. I recommend Hostinger, SiteGround, or WPX. Also, check out HostGator's best alternatives.
Add caching plugin: These plugins will set up your website to maximize your page speed, so visitors have the best experience on your website. The best caching plugin is WP Rocket but you can use free ones such as LiteSpeed, WP Super Cache, or Comet Cache.
Add SEO plugin: These plugins will help you to further SEO your website and easily add or update important SEO aspects, give search engines instructions and simplify your work in many ways that otherwise would be hard to do. The best SEO plugins for WordPress are Rank Math, Yoast SEO, or All In One SEO.
Add image plugin: These plugins will automatically manage your images for page speed best performance and user experience on your website. It will compress images, manage image loading, and more. The best image plugin I recommend is Smush, Optimus, or ShortPixel.
Don't use CDN: Many SEOs will recommend CDN, but they are only good if you are getting a global audience, but for local business, you don't need to use CDN as it actually could slow down your website. Just select the server closest to your target location. Ask the hosting company they will do that for you.
By implementing the following best practices for technical SEO, you can set your landscaping business's website up for success in search engine rankings without much effort.
These strategies are easy to implement and there are many tutorials available to guide you through the process. By taking these steps, you will have a solid foundation for your SEO for the landscaping industry.
I also recommend you check out my complete guide on technical SEO if you want to go the extra mile.
2. Master Your On-Page SEO
Another super important part of your SEO for landscaping is to optimize and master your on-page SEO.
On-page SEO involves everything that is done on your website and within your content in order to help search engines to better understand your content, rank you correctly, provide users what they are looking for as fast and in the easiest format as possible, and it the easiest part of an SEO strategy.
With that, there are countless ways how you can optimize your on-page SEO, however, they are only a few that you actually need to know and do for EVERY of your web page and blog post. So here are the most important on-page SEO best practices for your landscaping business:
Optimize Title Tag and Meta Description: These are the texts you see in the search engine result pages (SERPs) and they are the major contributor to getting users to visit your website. Luckily with the SEO plugin, it's easy to do. I recommend always including your primary keyword.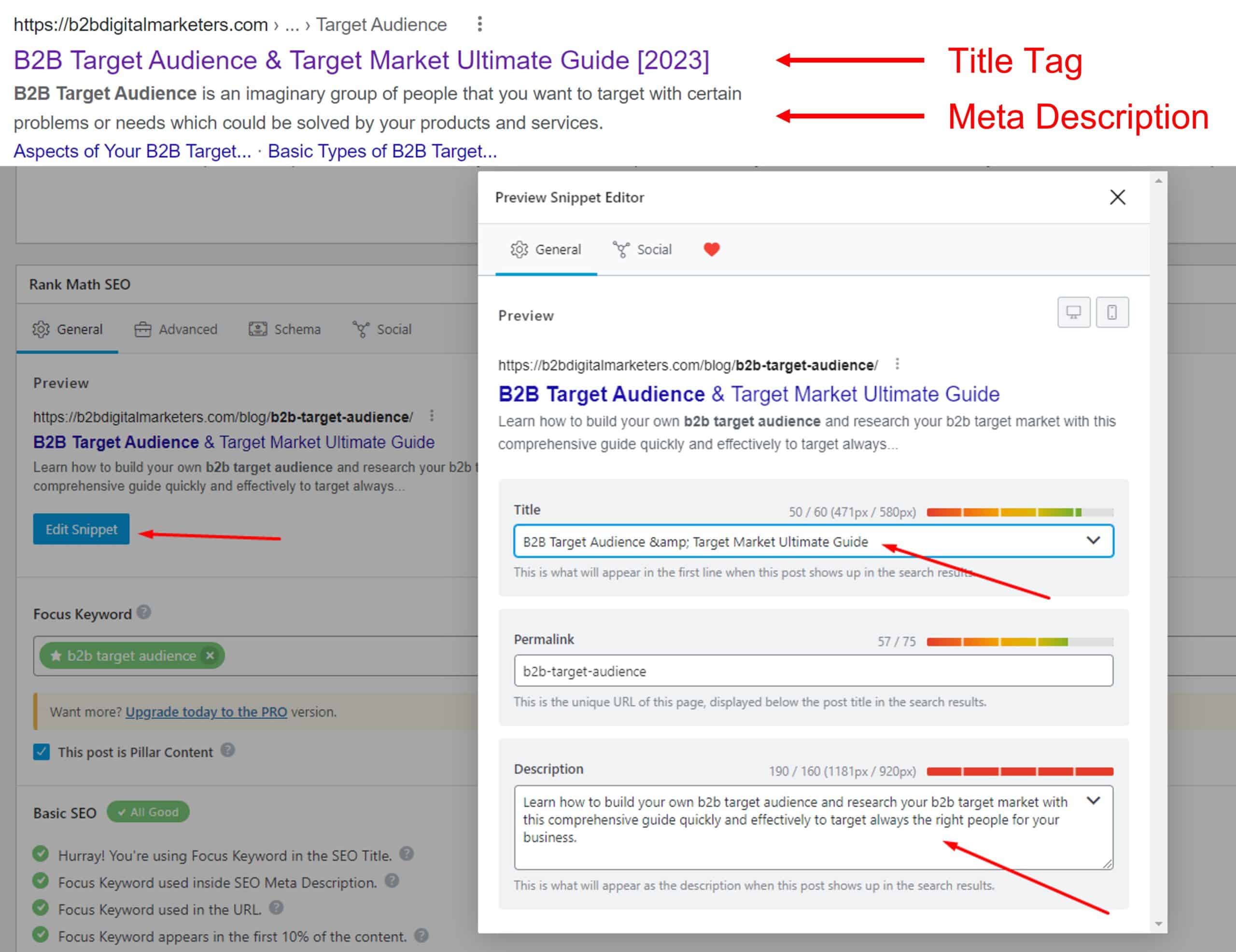 Target Only One Primary Keyword per Page: Every page should be created specifically for only one primary keyword in order to get the best SEO results and avoid confusing search engines. For example, every of my blog post or pages here is only targeting one keyword just like this article.
Optimize Your Images for SEO: Images are an important part of your on-page SEO and by installing the image SEO plugin, you manage the technical aspect, but then from an on-page SEO standpoint I recommend you write a descriptive name and alt-text for the image and include your primary keyword (not in every image thou) just like in this example.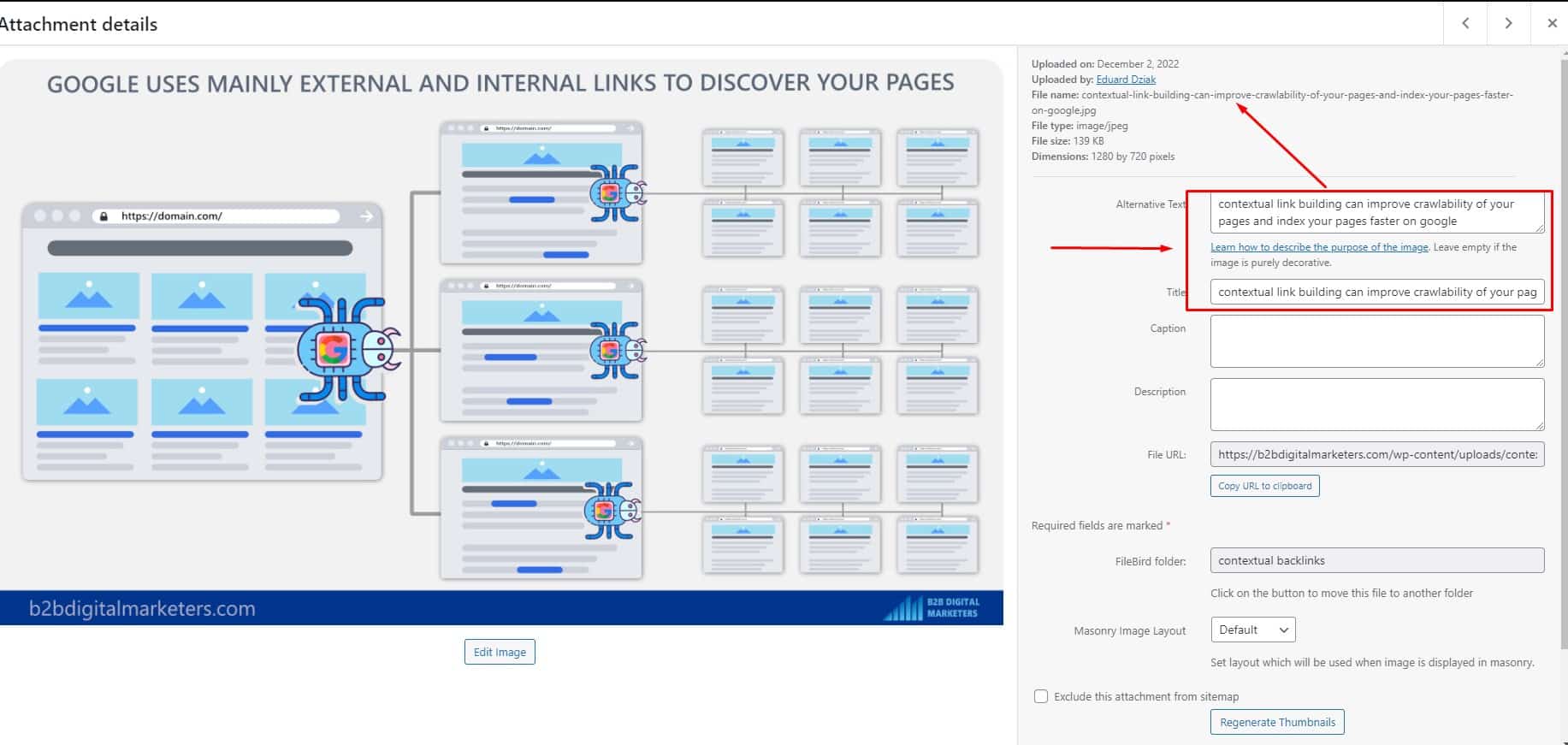 Create SEO-friendly headlines: SEO headlines will help you to chunk your content into easy-to-read and attractive content and help search engines better understand your content. I recommend you include important primary and secondary keywords as well as important information that your customers often ask you for that topic.
Create SEO-friendly URL: Include only your primary keyword in your URL and avoid using any dates or numbers within your URLs such as the year or number of tips, tricks, or strategies to create more evergreen URLs. So, you don't have to create a new article every year or when you add an extra new strategy. For example, look at this URL, what if they add one more secret?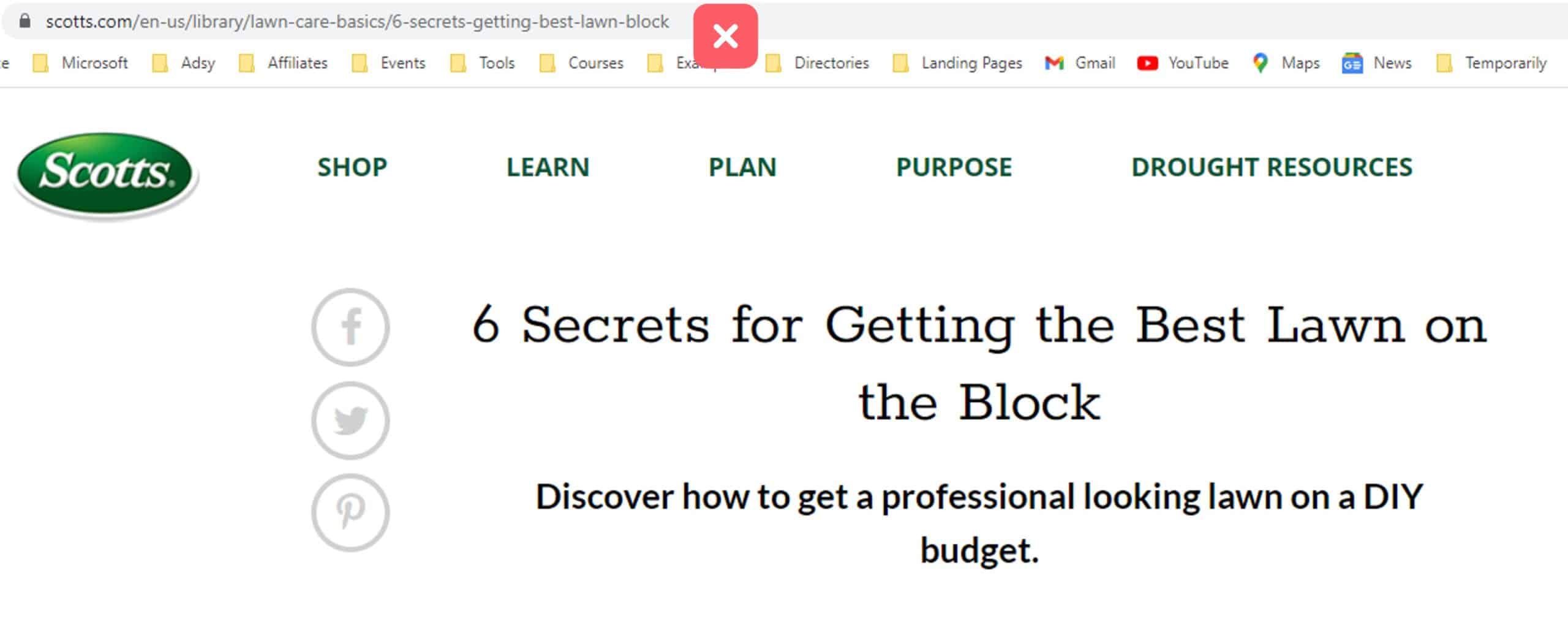 Think about SEO Website Architecture: This can be a complicated subject but the easiest tip I can give you is to categorize your content in your URL. For example service pages under the service folder, blog under blog posts, products under product category, etc. Here is an example: