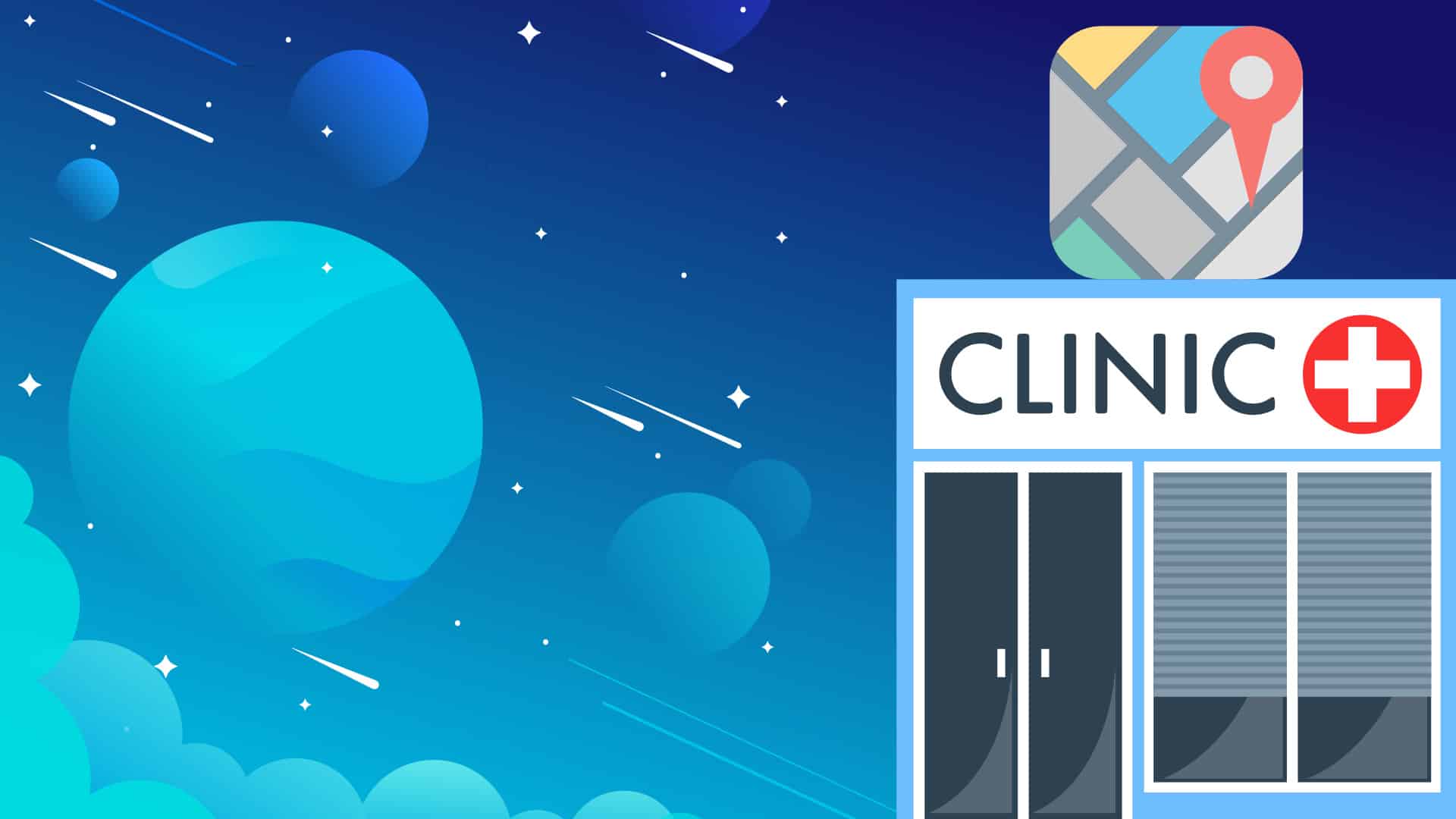 Are you looking to increase the visibility of your business on Google search from local SEO for doctors? Do you want more potential clients visiting your website and getting more foot traffic to your clinic?
Paying consistently for advertising on social media or search engines can be very expensive and limiting without any compound effect. Check out SEO vs SMO.
Therefore, in this article, I am going to give you some of the local SEO for doctors best practices that will help you grow your business, diversify your revenue, improve the quality of leads, and most importantly the longer you'll do it, the better results you'll get.
So, let's get started!
What is Local SEO?
Local search engine optimization (SEO) is a technique that helps businesses improve search visibility in local search results and maps for the country, state, region, or city to attract more local customers searching for local products or services. Common tasks associated with Local SEO include optimizing local listings, targeting relevant local keywords, improving your online reputation, and more.
Why is Local SEO Important for Doctors and Medical Specialists?
Local SEO is extremely important for most businesses regardless it's in B2B or B2C, and it becomes even more important for service-based businesses such as doctors, medical specialists, or other service-related professions.
Just think about it, when is the last time you searched for local business be it to repair or clean your car, find a good restaurant, open an ATM after midnight, or flower shop to make up for your mistakes?
According to Bright Local, it turned out that most of us search for local businesses multiple times per week.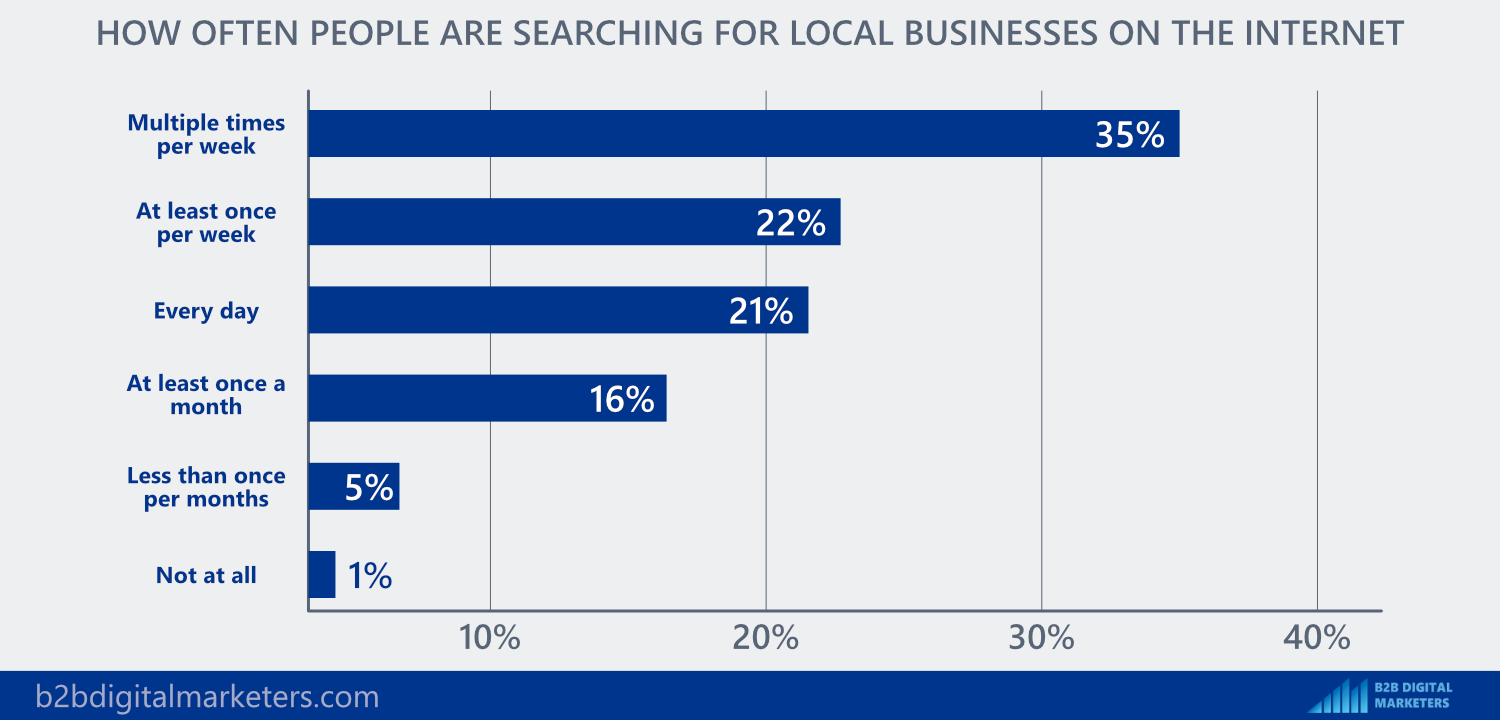 Not only that, but 97% of online users searched online to find a local business. (Source)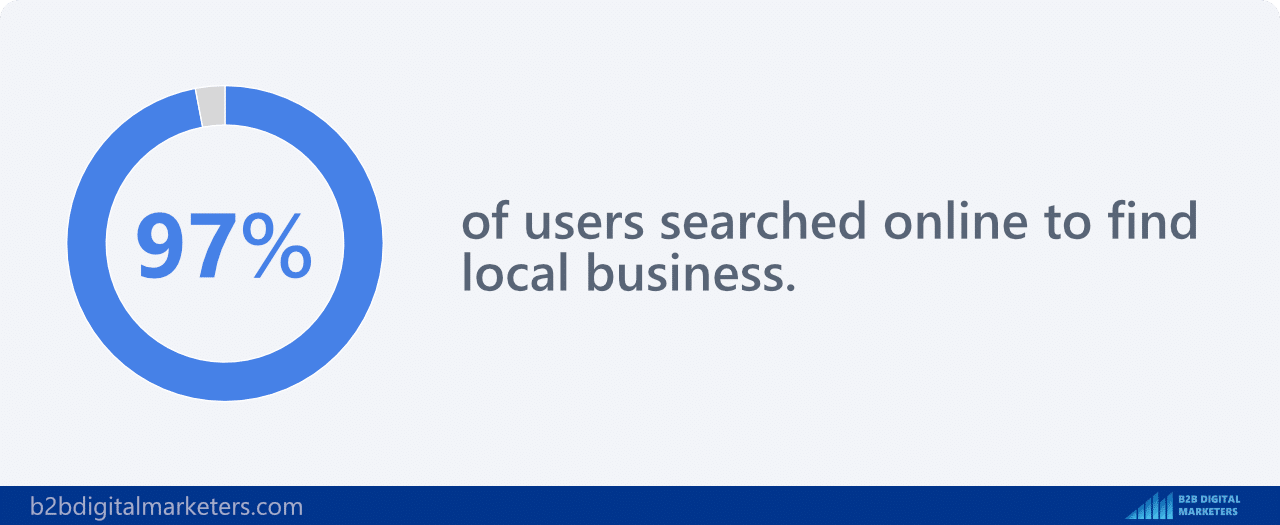 And out of 2 trillion searches on Google per year (source), 46% of all searches on Google include local intent. (source)
So, this means, all the people around you, in your city, are searching for your doctor's expertise be it a dentist, plastics surge, specialist, or pediatrician services.
And they are searching for your doctor services every day, just imagine the number of people you could attract to your clinic, how would it help your business?
With that here are the most important reasons why Local SEO for doctors is so important:
Improve Ranking for Important Keywords
One of the key benefits of doing local SEO is that it allows you to improve the ranking for keywords used by your potential customers that are searching for your products or services.
This is important because 24.4% of all clicks go to the first result of local business searches. So almost a quarter of your potential customers is taken by the one who ranks #1.
So, to make sure it's you who get most of the users coming to your website we need to implement the best practices for Local SEO for doctors, which I am going to show you.
Low-Cost Marketing
Marketing in general became quite an expensive practice especially when it comes to advertising on search engines or social media platforms as you need to keep paying to appear in front of your target audience and once you stop, it stops.
With SEO it's different, you don't have to pay to get your medical services in front of your clients and it works more like investing with compound effect.
Of course, SEO is not for free and there will be an initial cost be it for professional services, local SEO tools, link building, content creation, or others.
I recommend having $3,000 to $5,000 per month, at a minimum. Many companies are spending tens of thousands of dollars per month on SEO.
However, the average timeframe to see positive ROI results from Local SEO is 4.76 months, which is way faster than general SEO, which can take around 12 months. (source)
Bring More Local Customers
As I already said, there is a huge demand for local services and people are using search engines as the #1 way to find them.
Therefore, it comes as no surprise that Local SEO is arguably one of the best affordable ways to bring more customers to your doctor's business.
In fact, 70% of consumers will visit a store because of information found online (source).
When people are searching for local business, often they already made up their mind to make a purchase, making them highly valuable for businesses that's why over 50% of all "near me" searches will result in an offline store visit, and 78% of local searches on mobile result in an offline purchase.
With Local SEO you can bring more local customer day and night for your medical services, and I am going to show you some of the best ways to do that.
Best Practices for Local SEO for Doctors
1. Create Business Listings
Arguably the most important Local SEO best practice to start appearing for local search results is to create local listings. Particularly you should create:
These business listings are used by Google and other search engines to get up-to-date information about your business such as business hours, location, promotions, services you provide, areas you serve, and more.
They also allow you to appear for local listings on Google when somebody types your business name.