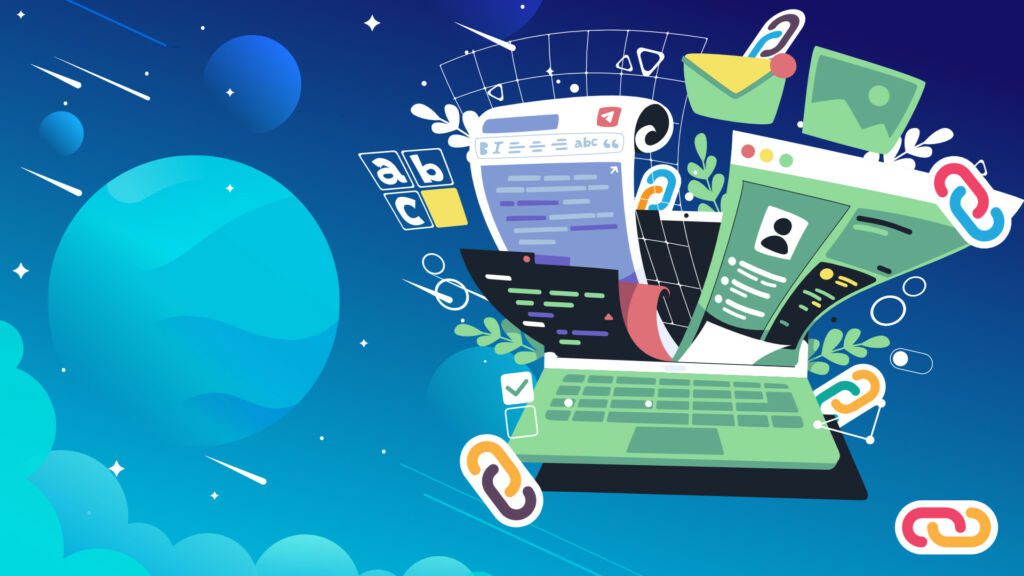 Hungry for new backlinks but don't have enough time because you spend most of your time building high-quality content? If so, then resource link building is something for you, keep reading!
in this article, you will learn one of the easiest link building strategies and how to build high-quality backlinks using your content and resources.
So without further due, let's get started with resource link building!
What is Resource Link Building?
Resource link building is the process of finding web pages with a curated list of outside resources within your niche and getting your site featured on the page as one of the resources in order to get a backlink.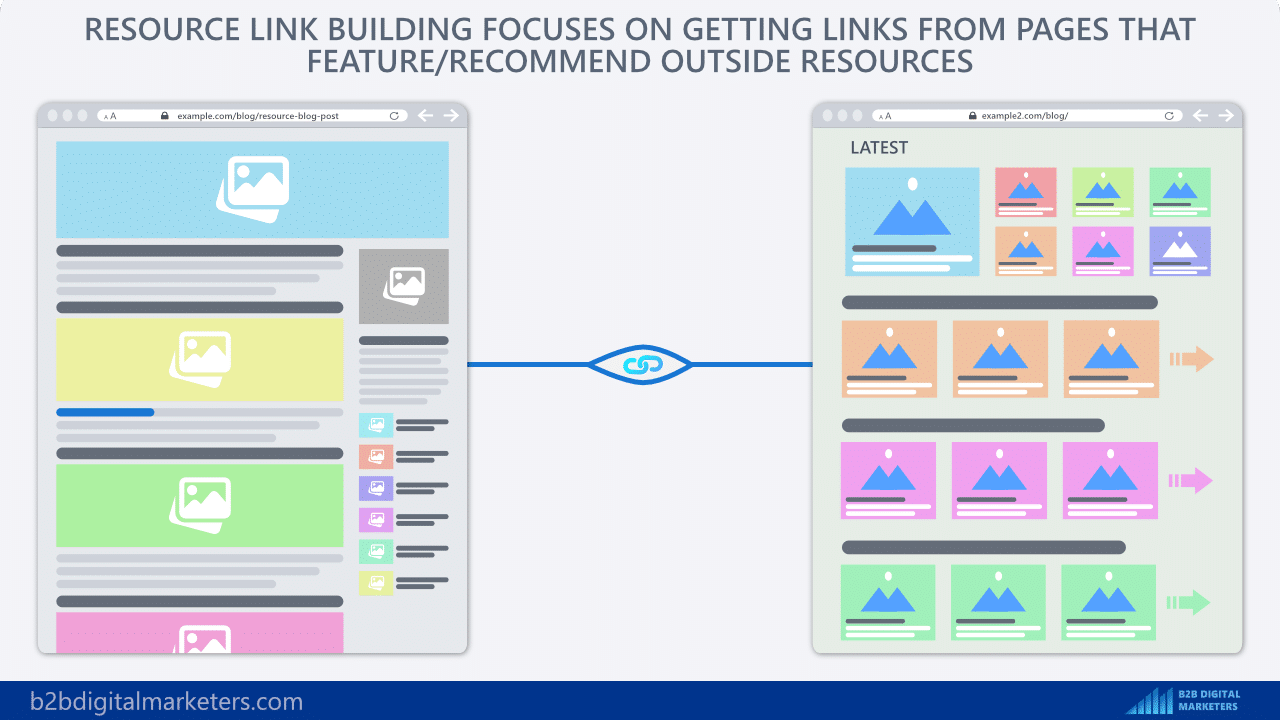 Why Should You Start with Resource Link Building?
Resource link building is one of the popular link building strategies used by SEOs and marketers to get high-quality and niche relevant backlinks.
This strategy works extremely well if you are investing a lot of time and resources into content marketing, specifically blogging, guides, and reports.
The better and more content you have on your website, the more likely other websites will be happy to include you as a resource for your targeted topic on their page.
Therefore, I would say, if you do not have enough content on your website I would recommend you do other link building strategies first such as guest posting, HARO link building, and run competitor backlink analysis.
Once you have at least 100 articles on your website and rank for thousands of keywords, then you can start considering resource link building.
However, if you do have a lot of content on your website, then why should you start with resource link building? Well, there are many reasons why, but let me share with you the two most important:
Reason #1: Websites Searching for New Resources
The first and definitely one of the best reasons why you should start with resource page link building is because websites are searching for new resources so they can update the resource page.
There is no secret that Google prefers fresher and more up-to-date content. So, in order t do that you have to keep updating your old content with new information once in a while.
And this same applies to resource pages as well, they need to keep updating them to comply with the Google Freshness algorithm.
So, you coming to them and asking them to update their resource page and add you as one of the resources, you actually doing them favor and make their job much easier.
However, if they care about their resource page, they will want to make sure you are legitimate and worthy, and they do not send their users to some shady website.
That's why, they will check out your website, look at your website traffic, and read some of your articles to ensure you are providing value.
So, before you start resource page link building make sure you are a legit resource with high-quality content.
Reason #2: Easier Outreach Process
And the second reason why you should start with resource link building is that the outreach process is easier as often a website will provide a way to reach out to them to be included as one of the resources.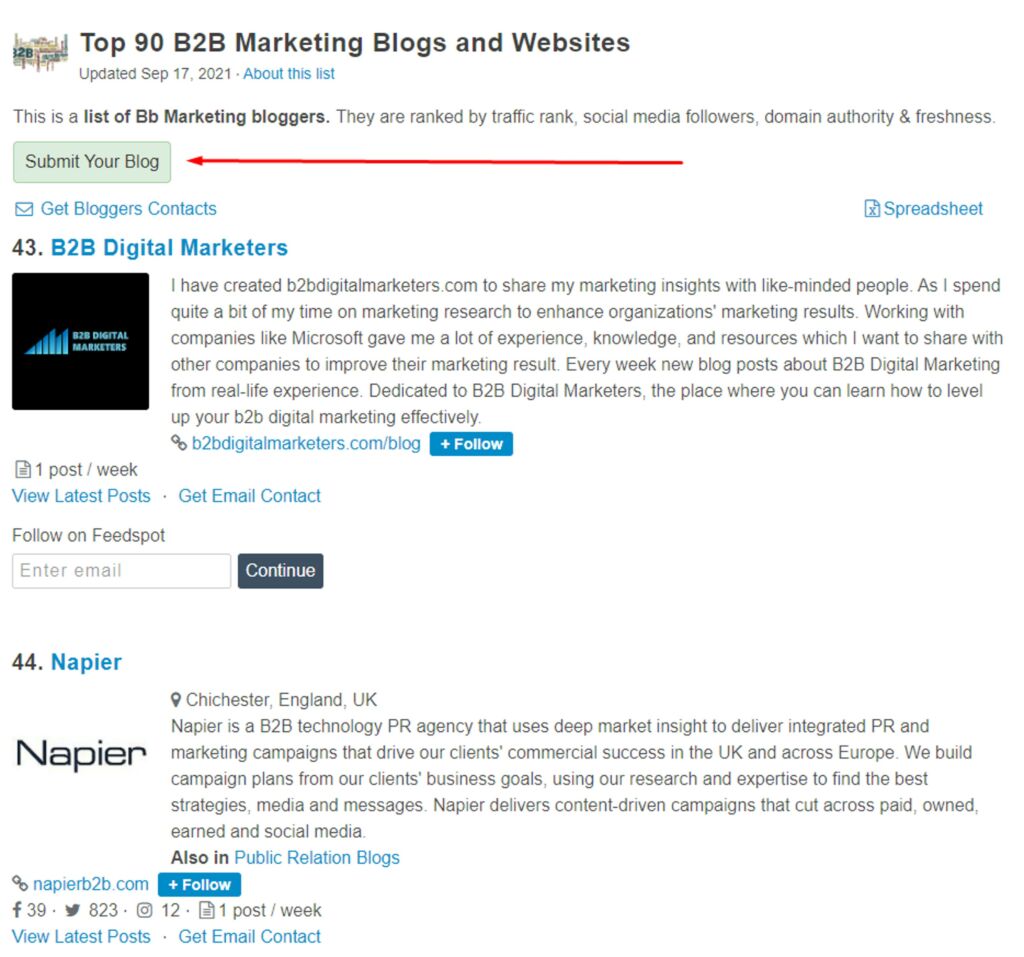 This makes it a super attractive link building strategy because in link building finding the right person often takes a lot of time and it is not the easier thing to do that.
Thus, resource page link building is way easier to do if you do not count the development of the content for your website.
How to Start with Resource Link Building?
Starting with resource link building is actually not difficult at all, once you have a lot of great resources on your website.
In fact, this strategy is as easy or as hard depending on the amount and the quality of your resources on your website. Thus, if you have a great website with a lot of information and quality content, then getting featured on the resource page will not be hard at all.
Especially if the author or owner of a website already knows your website or had a chance to see your social media accounts or somehow interact with your brand.
So, let me share with you my step-by-step process of how you can start with resource link building whether you are a beginner or a link building pro:
Step #1: Prospecting
The first step in resource link building is prospecting.
Luckily this is easy to do because resources pages are usually having common traces that you can follow and find plenty of resource link building opportunities for your niche.
So, let me share with you my 3 favorite techniques to find resource link building opportunities.
Technique #1: Analyze Your Competitors
The first technique is to analyze your competitors.
Analyzing competitors' backlink profiles is one of my favorite ways to find resource pages. Let me show you:
For example, one of my competitors is backlinko.com, so to find where he was featured as a resource, I take his domain and pop it into SE Ranking Backlink Checker, and hit search.

Here I will get a high-level overview of the backlink profile for the analyzed domain with helpful information like the domain trust, the number of referring domains and backlinks, and even how many EDU backlinks and GOV backlink are linking to the website.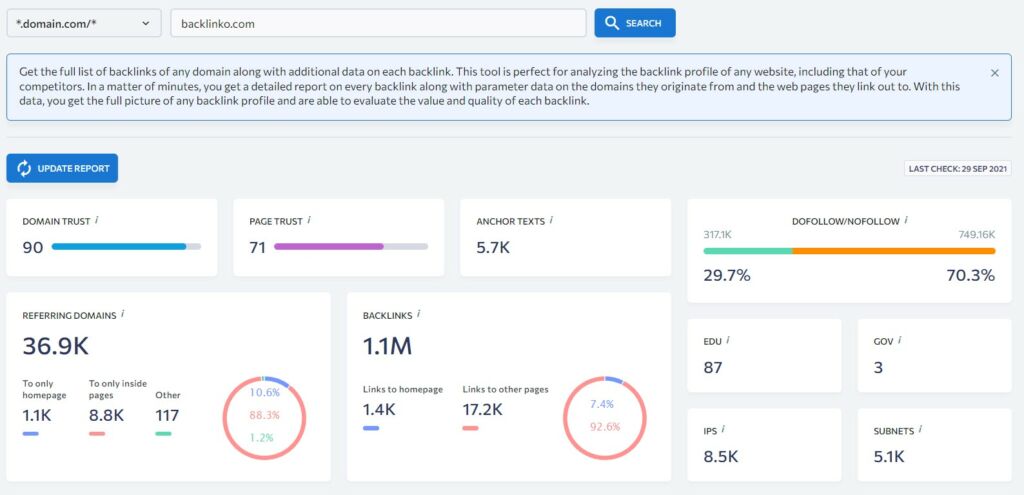 So, I click on the number of Backlinks to get the full list of the domain backlinks.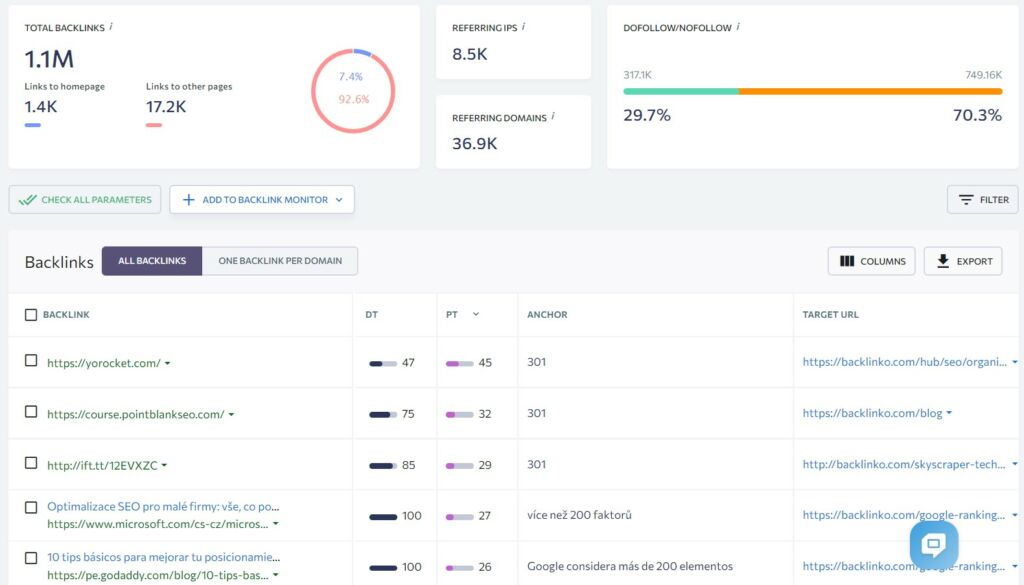 Now, as you can see Backlinko has over one million backlinks. This is way too many backlinks to manually go through the list.
So, to narrow down the list and improve the quality of prospects I set filters. First and most importantly I want to see only backlinks that are DoFollow and second, I set the domain trust (DT) to a minimum of 50 to get only higher authority websites.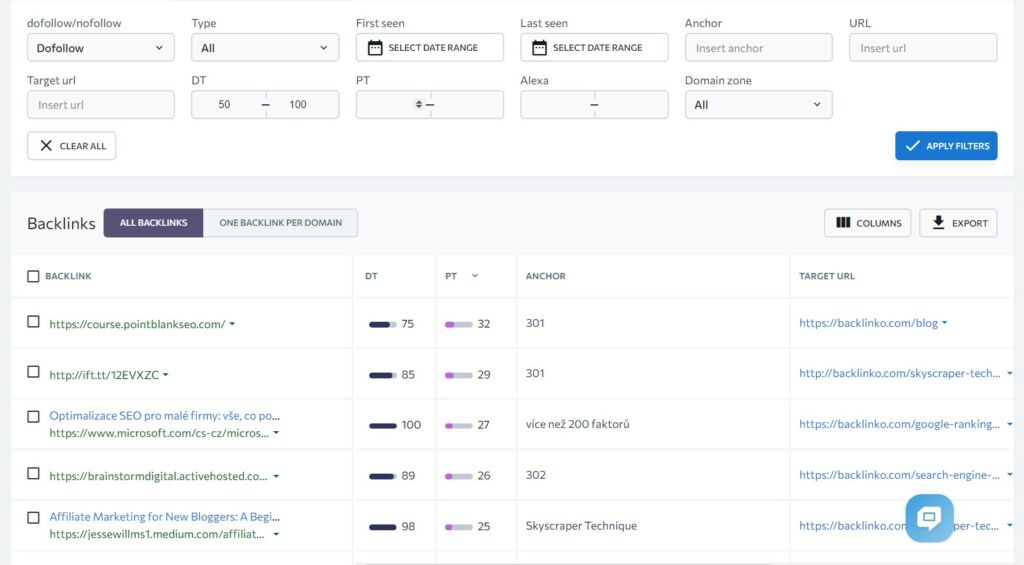 Alright, I still have a list of backlinks from all kinds of pages, so to narrow down the list, I can use the URL filter. Here I need to enter any word or keyword that is commonly used in URL for resource pages.
And I know such words that commonly appear in the URL of resource pages are:
Resources
Links
Helpful links
Best
Blog
Best blogs
So, let's take one of these words to filter down the list of backlinks to only from a URL that features such words in it. Let's start with the word "resou