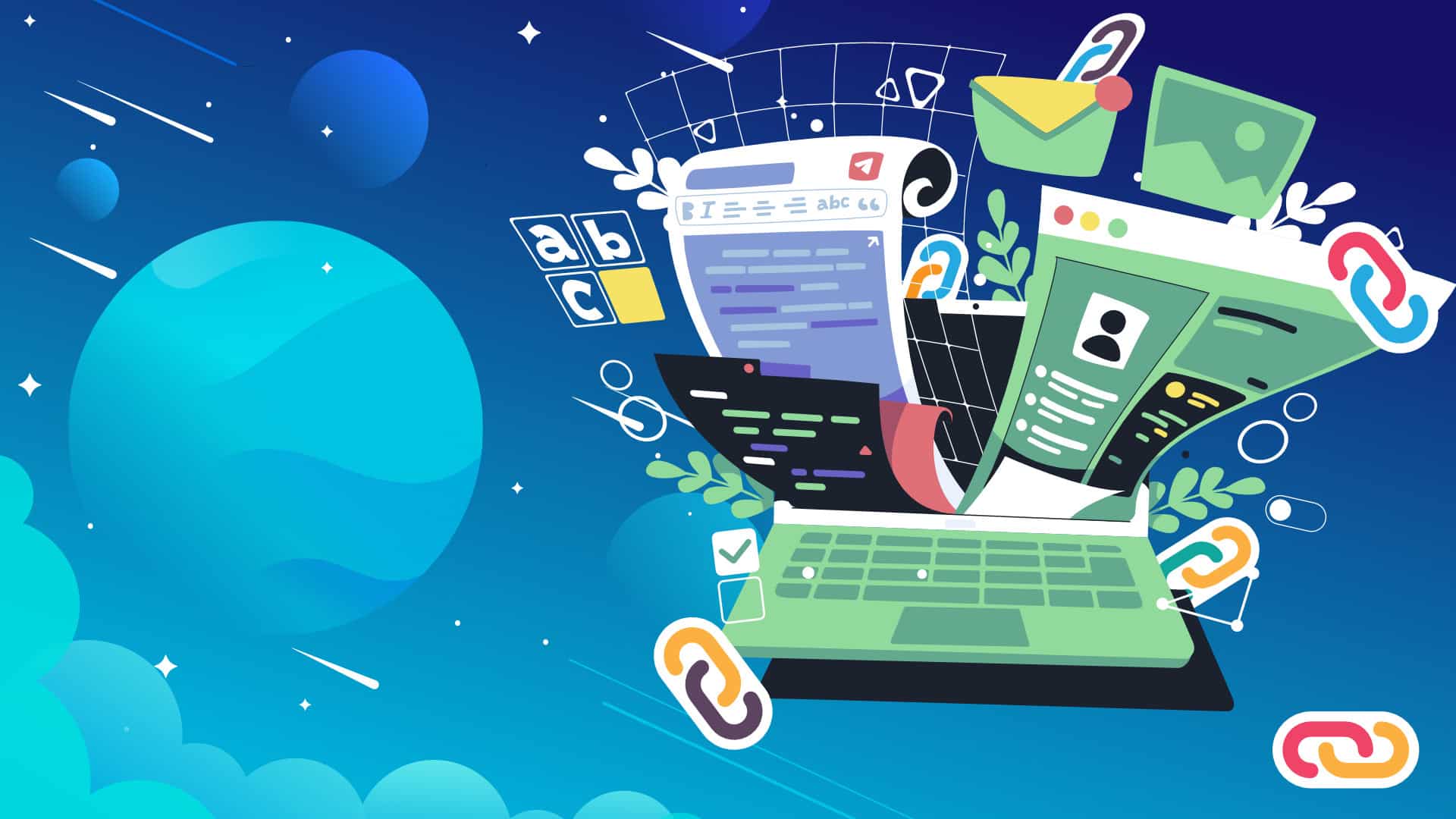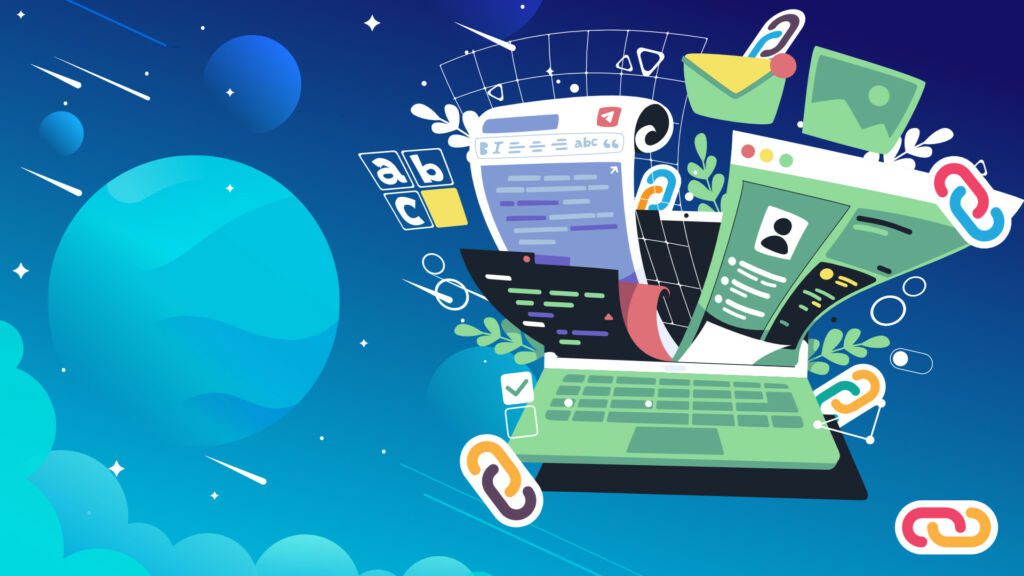 Hungry for new backlinks but don't have enough time because you spend most of your time building high-quality content? If so, then resource link building is something for you, keep reading!
in this article, you will learn one of the easiest link building strategies and how to build high-quality backlinks using your content and resources.
So without further due, let's get started with resource link building!
What is Resource Link Building?
Resource link building is the process of finding web pages with a curated list of outside resources within your niche and getting your site featured on the page as one of the resources in order to get a backlink.
Why Should You Start with Resource Link Building?
Resource link building is one of the popular link building strategies used by SEOs and marketers to get high-quality and relevant backlinks.
This strategy works extremely well if you are investing a lot of time and resources into content marketing, specifically blogging, guides, and reports.
The better and more content you have on your website, the more likely other websites will be happy to include you as a resource for your targeted topic on their page.
Therefore, I would say, if you do not have enough content on your website I would recommend you do other link building strategies first such as guest posting, HARO link building, and run competitor backlink analysis.
Once you have at least 100 articles on your website and rank for thousands of keywords, then you can start considering resource link building.
However, if you do have a lot of content on your website, then why should you start with resource link building? Well, there are many reasons why, but let me share with you the two most important:
Reason #1: Websites Searching for New Resources
The first and definitely one of the best reasons why you should start with resource page link building is because websites are searching for new resources so they can update the resource page.
There is no secret that Google prefers fresher and more up-to-date content. So, in order t do that you have to keep updating your old content with new information once in a while.
And this same applies to resource pages as well, they need to keep updating them to comply with the Google Freshness algorithm.
So, you coming to them and asking them to update their resource page and add you as one of the resources, you actually doing them favor and make their job much easier.
However, if they care about their resource page, they will want to make sure you are legitimate and worthy, and they do not send their users to some shady website.
That's why, they will check out your website, look at your website traffic, and read some of your articles to ensure you are providing value.
So, before you start resource page link building make sure you are a legit resource with high-quality content.
Reason #2: Easier Outreach Process
And the second reason why you should start with resource link building is that the outreach process is easier as often a website will provide a way to reach out to them to be included as one of the resources.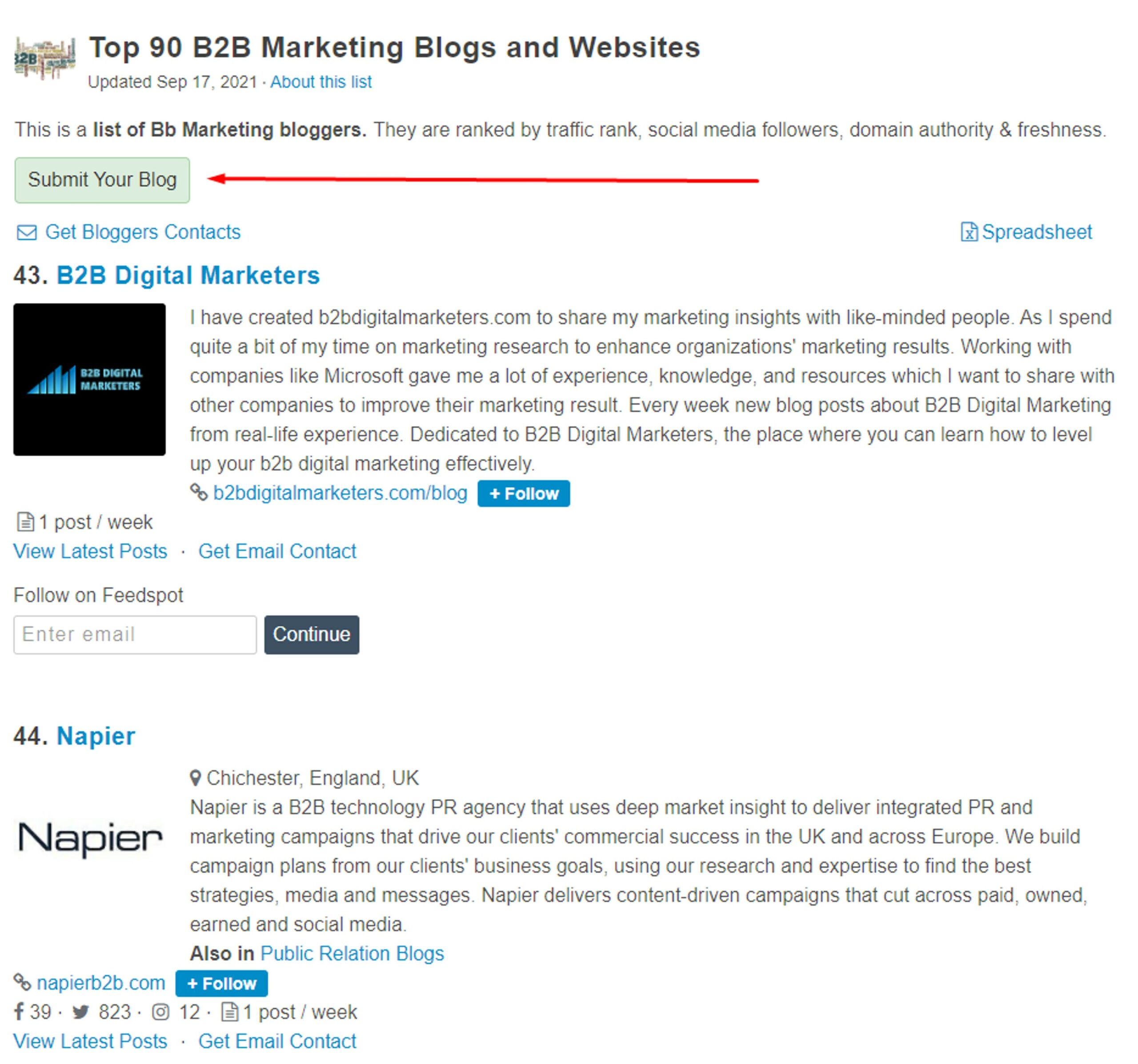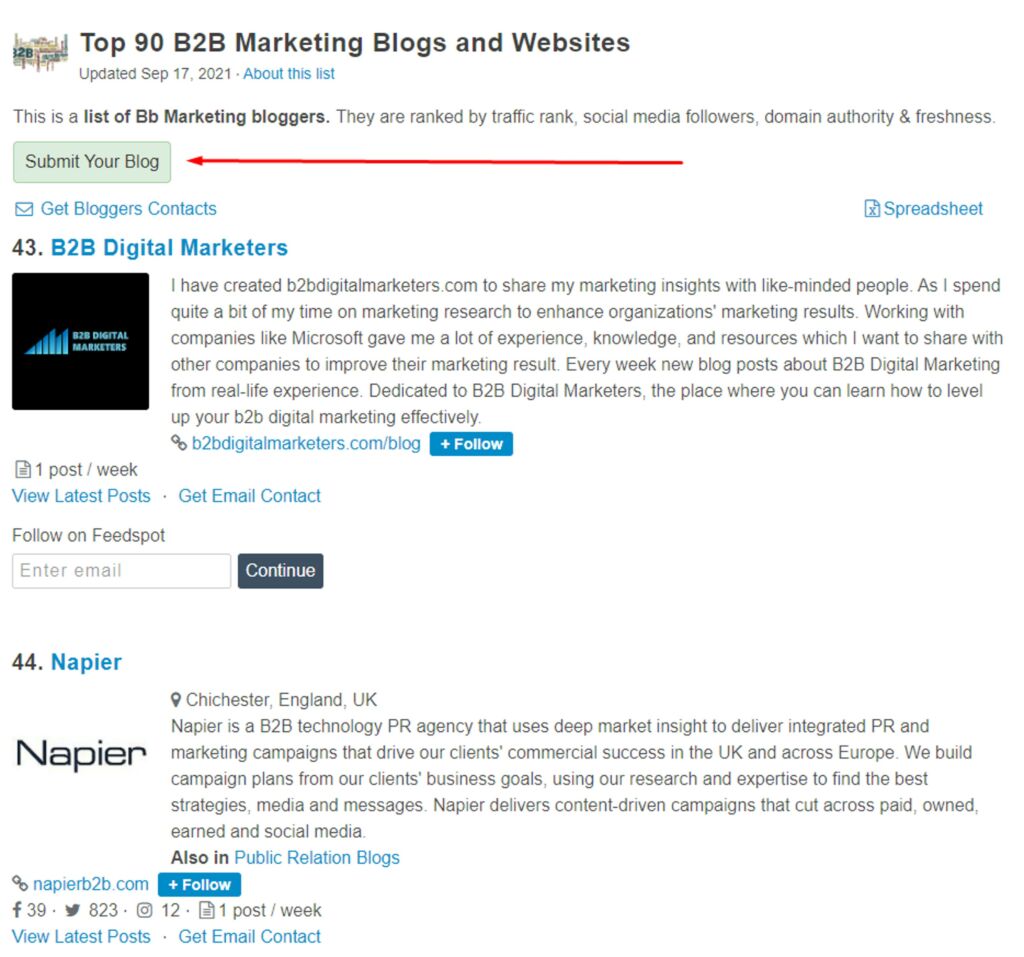 This makes it a super attractive link building strategy because in link building finding the right person often takes a lot of time and it is not the easier thing to do that.
Thus, resource page link building is way easier to do if you do not count the development of the content for your website.
How to Start with Resource Link Building?
Starting with resource link building is actually not difficult at all, once you have a lot of great resources on your website.
In fact, this strategy is as easy or as hard depending on the amount and the quality of your resources on your website. Thus, if you have a great website with a lot of information and quality content, then getting featured on the resource page will not be hard at all.
Especially if the author or owner of a website already knows your website or had a chance to see your social media accounts or somehow interact with your brand.
So, let me share with you my step-by-step process of how you can start with resource link building whether you are a beginner or a link building pro:
Step #1: Prospecting
The first step in resource link building is prospecting.
Luckily this is easy to do because resources pages are usually having common traces that you can follow and find plenty of resource link building opportunities for your niche.
So, let me share with you my 3 favorite techniques to find resource link building opportunities.
Technique #1: Analyze Your Competitors
The first technique is to analyze your competitors.
Analyzing competitors' backlink profiles is one of my favorite ways to find resource pages. Let me show you:
For example, one of my competitors is backlinko.com, so to find where he was featured as a resource, I take his domain and pop it into SE Ranking Backlink Checker, and hit search.


Here I will get a high-level overview of the backlink profile for the analyzed domain with helpful information like the domain trust, the number of referring domains and backlinks, and even how many EDU and GOV domains are linking to the website.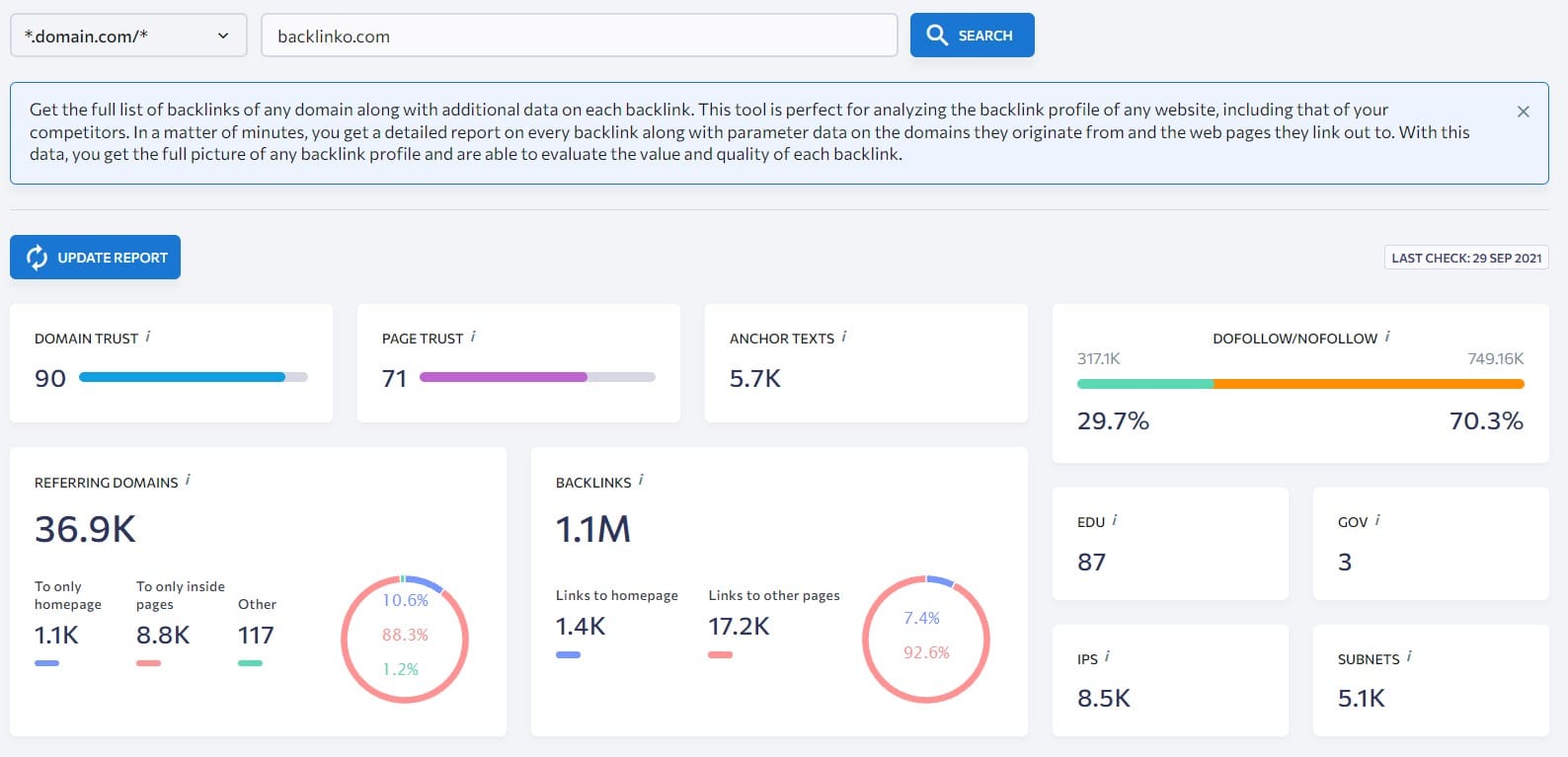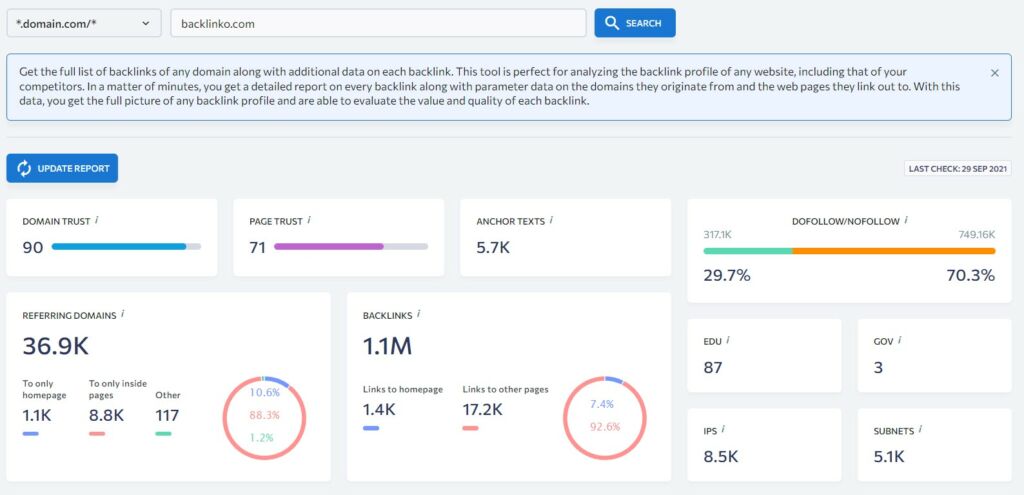 So, I click on the number of Backlinks to get the full list of the domain backlinks.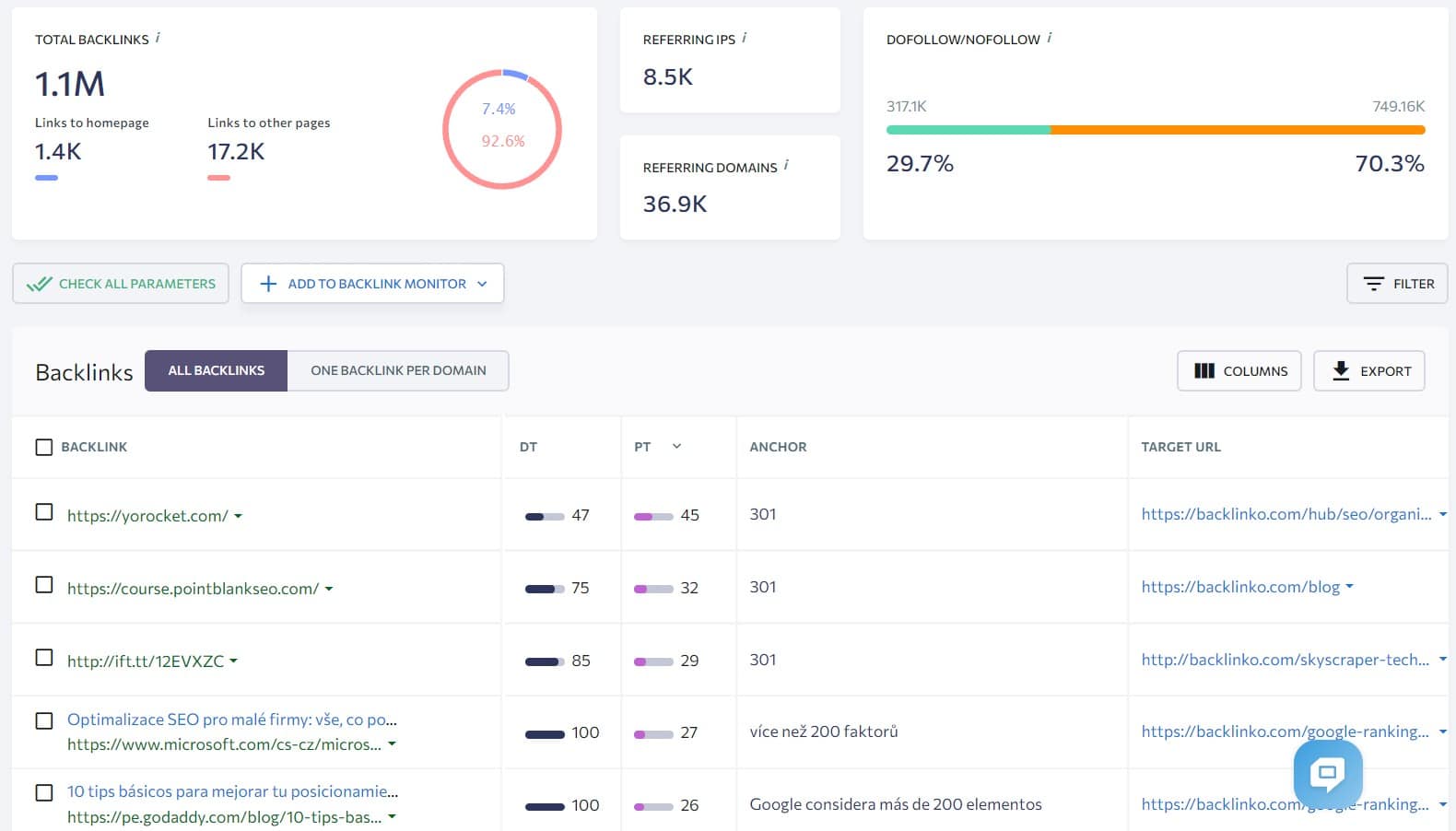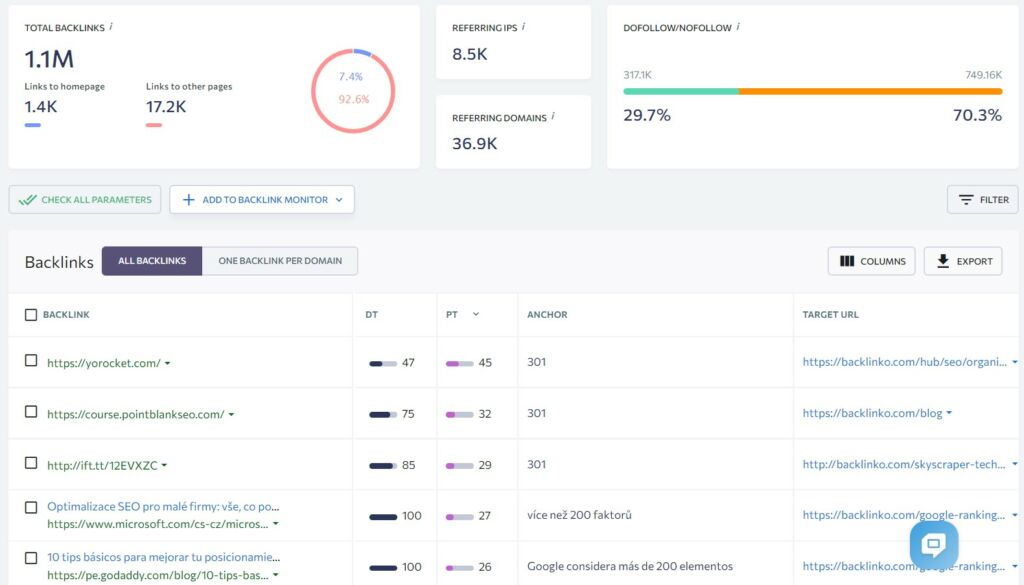 Now, as you can see Backlinko has over one million backlinks. This is way too many backlinks to manually go through the list.
So, to narrow down the list and improve the quality of prospects I set filters. First and most importantly I want to see only backlinks that are DoFollow and second, I set the domain trust (DT) to a minimum of 50 to get only higher authority websites.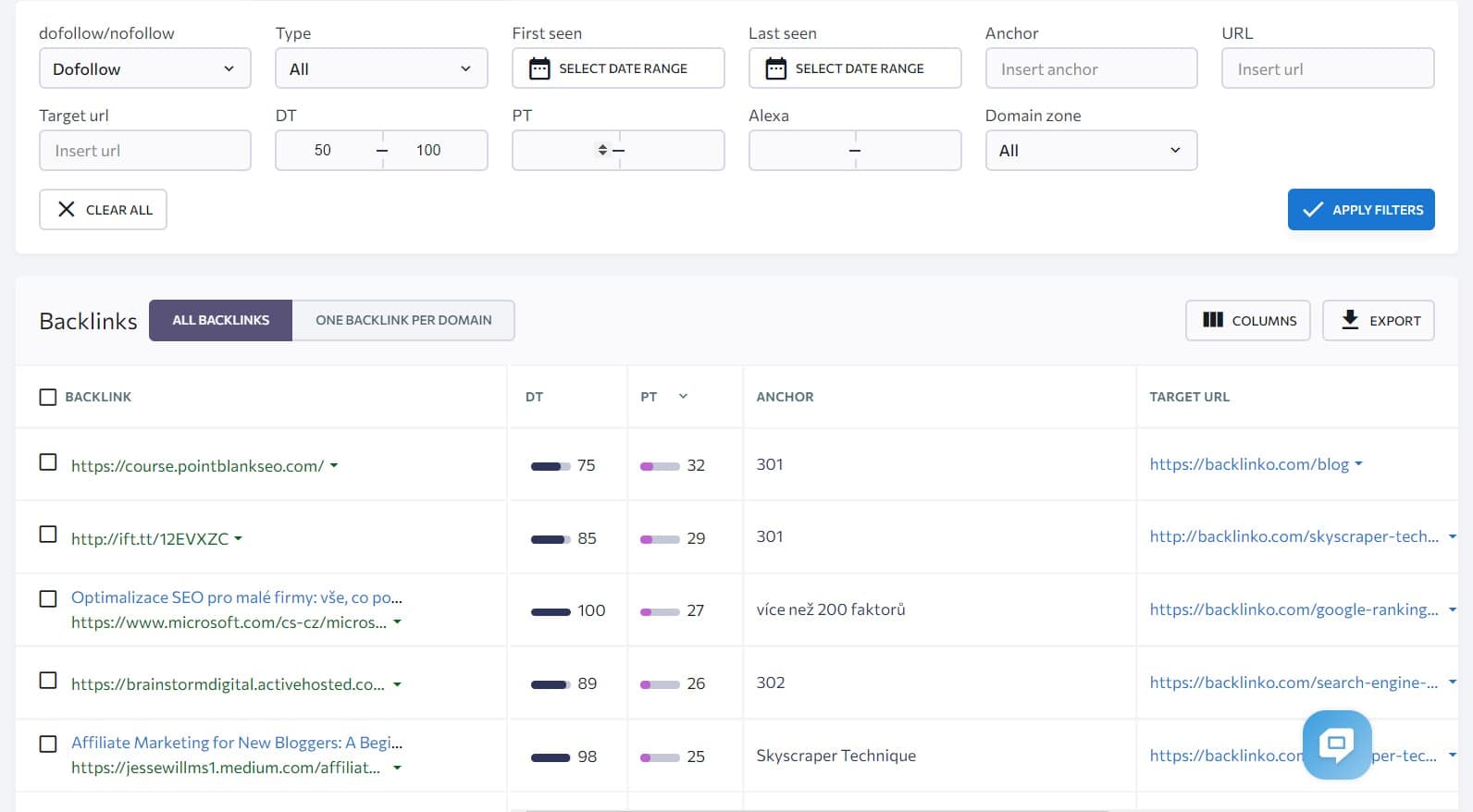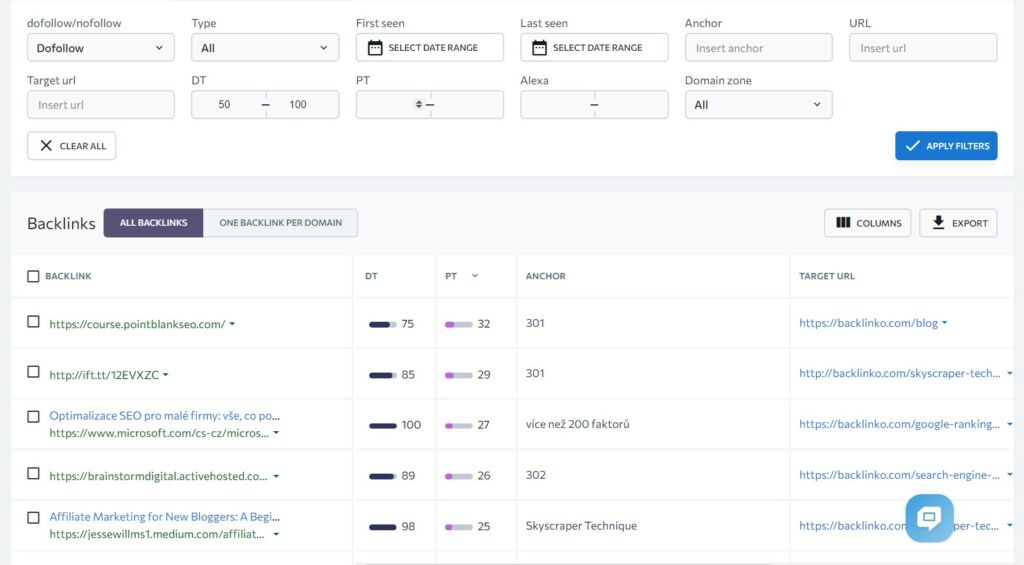 Alright, I still have a list of backlinks from all kinds of pages, so to narrow down the list, I can use the URL filter. Here I need to enter any word or keyword that is commonly used in URL for resource pages.
And I know such words that commonly appear in the URL of resource pages are:
Resources
Links
Helpful links
Best
Blog
Best blogs
So, let's take one of these words to filter down the list of backlinks to only from a URL that features such words in it. Let's start with the word "resources" for example.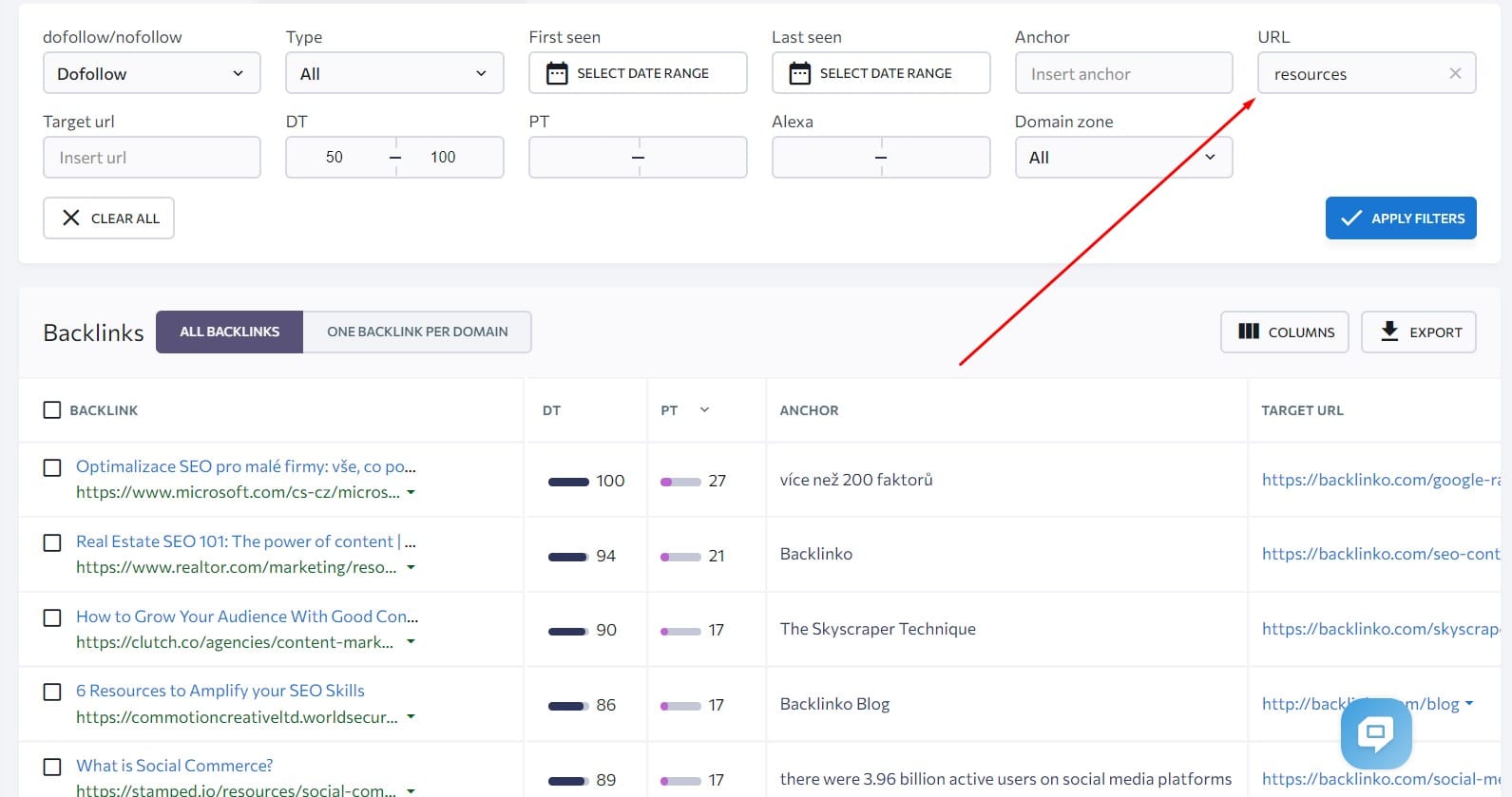 Of course, the list will not be perfect. But by scanning the list, you will find plenty of resource pages. And as you can see right off the bat, I can get already a couple of resource pages.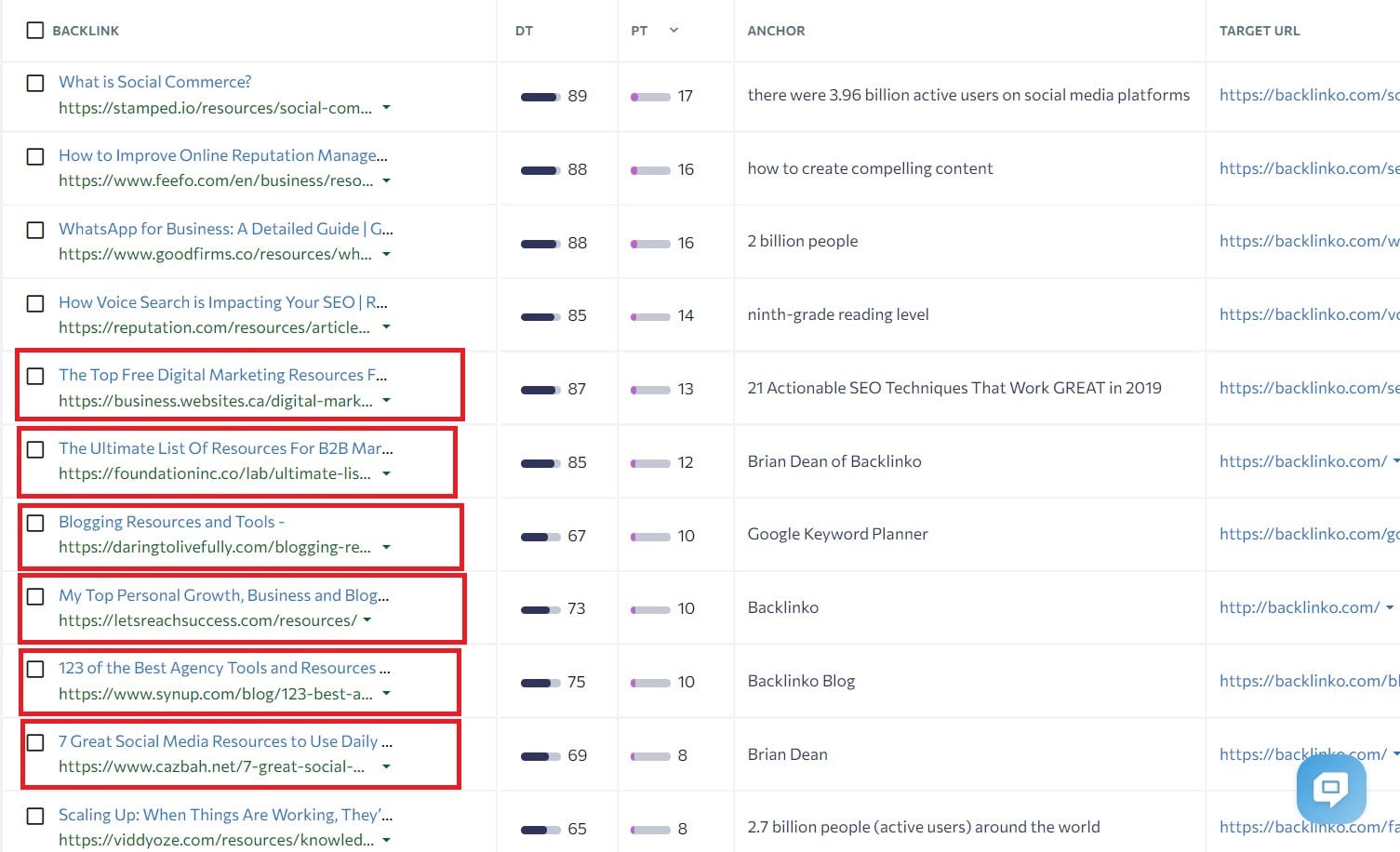 And this is just the first page, if I keep scanning, changing the keywords in the URL filter, and adding more competitors, soon I will curate hundreds of resource link building opportunities.
Technique #2: Use Google Strings
And the second technique to find resource link building opportunities is to use Google search operators.
Just take any of these strings, modify them to your targeted keyword and enter them into Google search:
Keyword "best resources"
Keyword "best blogs"
Keyword inurl:resources
Keyword" useful resources"
Keyword intitle:links
Keyword "helpful links"
Keyword intitle:resources inurl:links.html
Keyword inurl:.com/resources
Keyword inurl:resources intitle:resources
Keyword intitle:links inurl: resources.html
Keyword inurl:.com/resources
For example, if I would be searching for resource pages in the SEO niche I could use the search operator: SEO "best resources".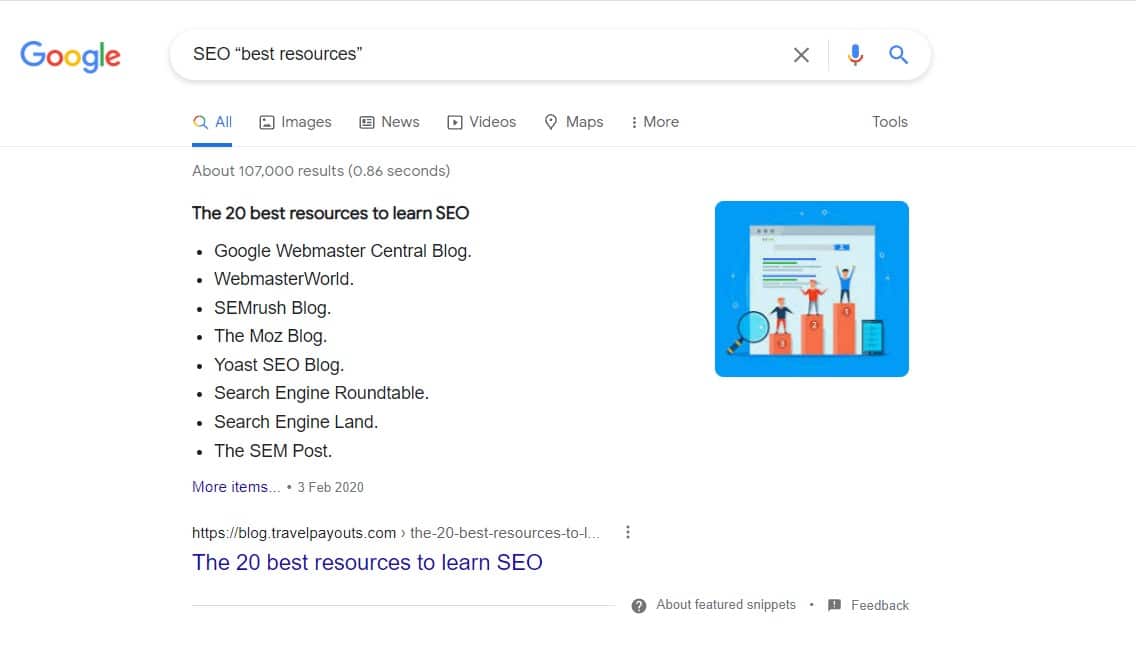 Then I will quickly scroll through the results to see if Google mostly shows resources pages and if so, I can export all the results using tools like SEOQuake.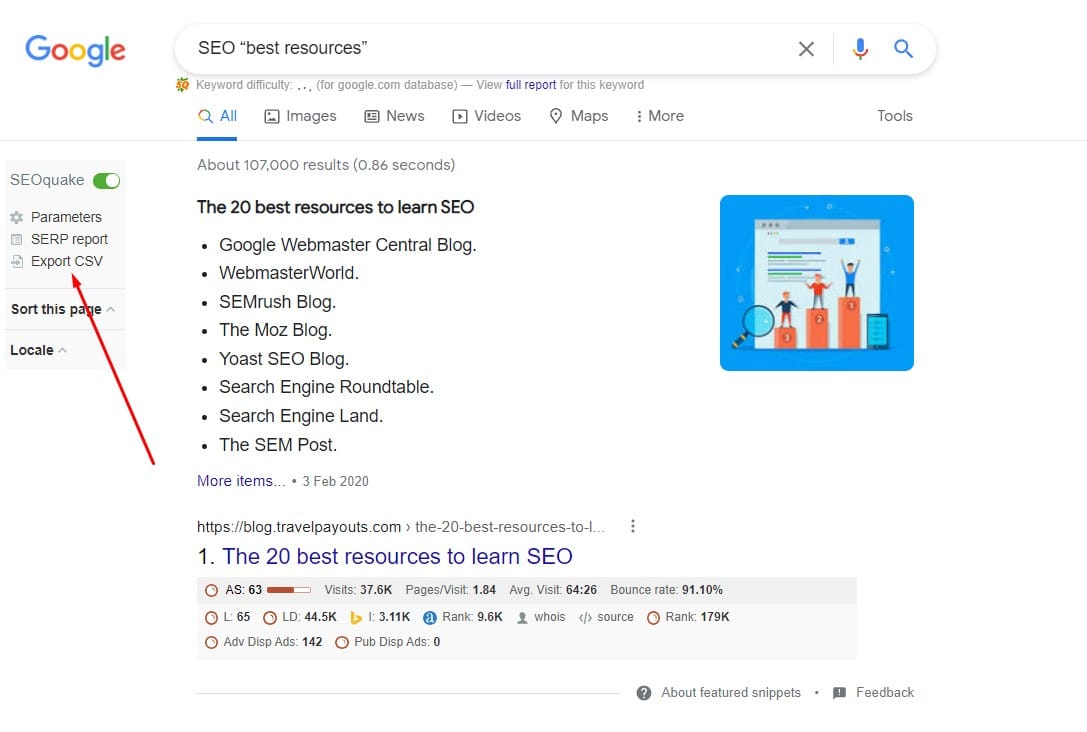 And just like this, I can do it for as many keywords as I want to generate hundreds of resource pages, plenty for building backlinks with resource pages.
Also, you can use this super helpful sheet for resource page search operators, just make a copy and use it for yourself.
Simply add one or a few of your targeted keywords into the sheet.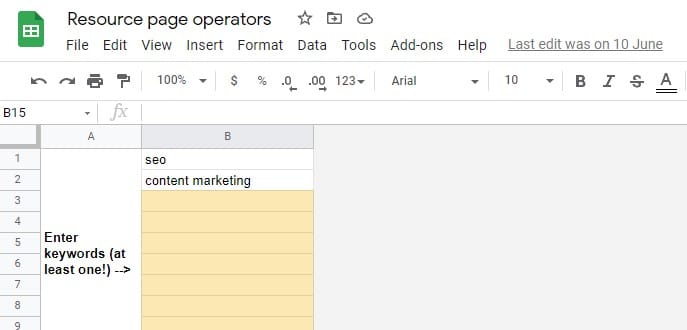 Then click on the "Results" tab at the bottom and you will get plenty of customized search operators.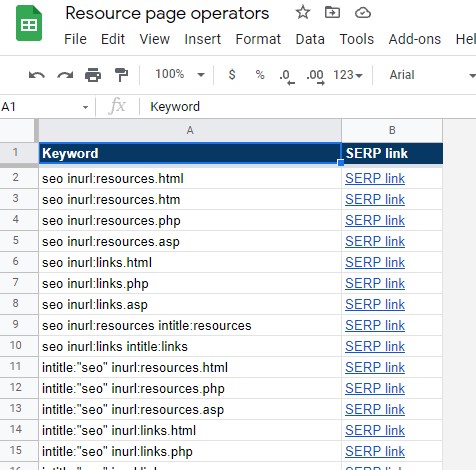 And now just click on any of the SERP links, which will navigate you to Google and you can start analyzing the Google SERP to find resource link building opportunities.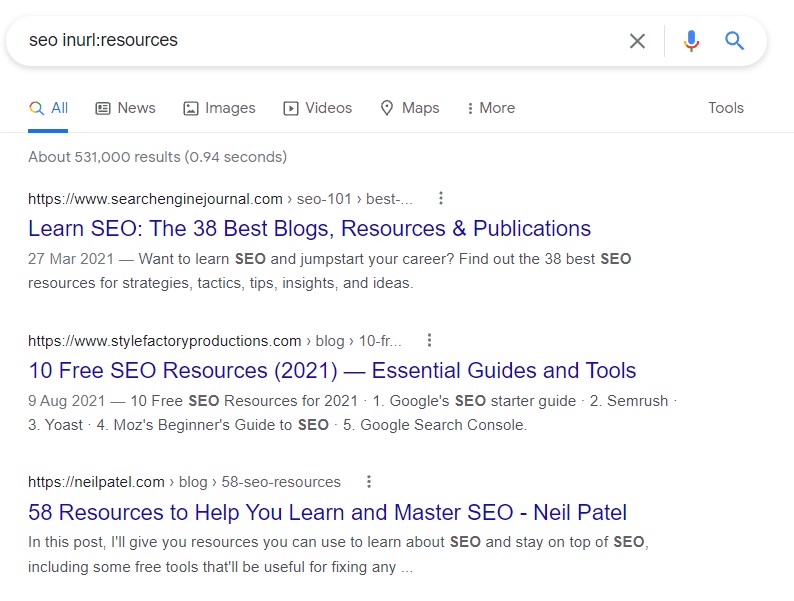 Step #2: Vetting
Alright, once you have your list of resource pages, then it's time to select those that can move the ranking needle for you and are not spam.
Now, resource page link building does not take as much time as guest posting. But there are a couple of things you should check, so here is my resource link building checklist for vetting your prospects:
Criteria #1: Provide DoFollow Link
The first criterion you want to make sure of is that the website provides a DoFollow link in the best case scenario as that's the value passing link.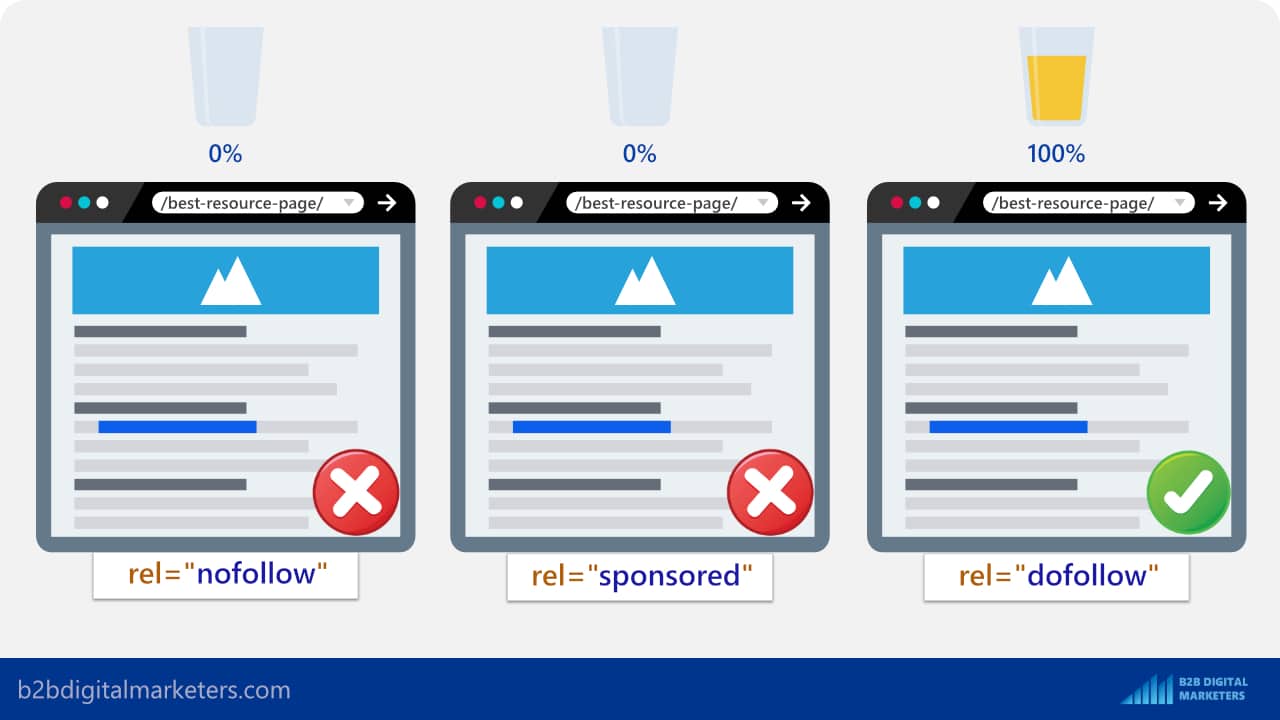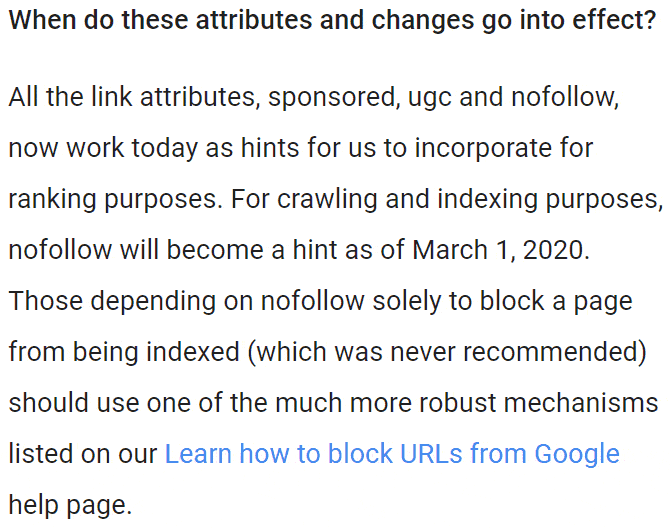 But you should still prefer to have the DoFollow link. So, how do you check it?
Easy, just go to one of your potential resource pages, where you want to get featured, right-click on the link, and select "Inspect".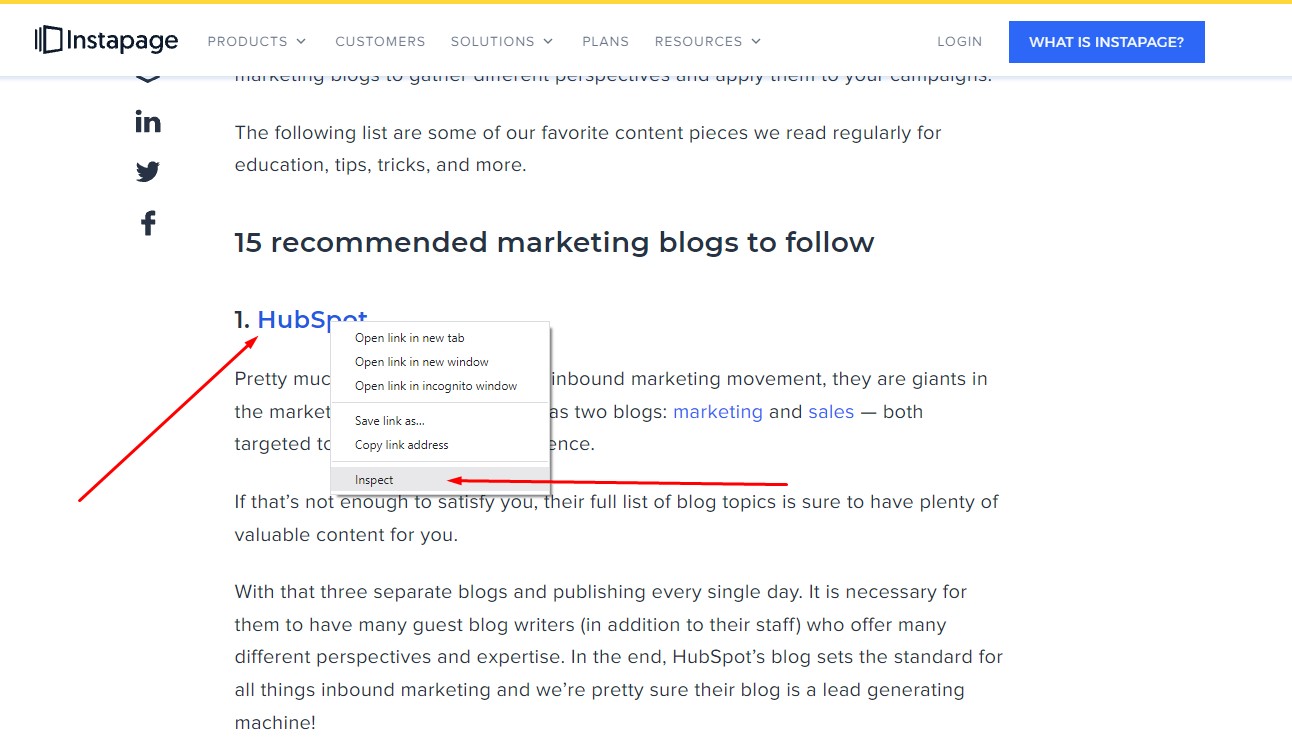 This will open a window with the website code and highlight the source code for the link. Now, you want to check the part rel="". If you see the words "nofollow", "sponsored", or "UGC", then this link is considered as Nofollow and does not pass any link juice.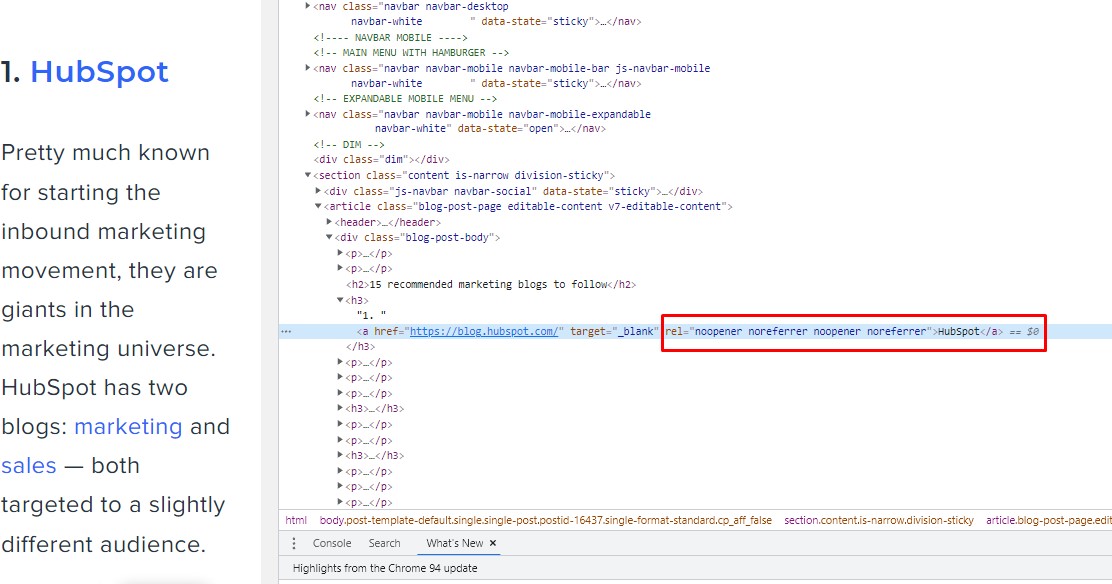 Criteria #2: Higher PageRank
The second criterion is higher PageRank.
Now, because Google is no longer showing the PageRank, then you need to use an SEO tool to see the approximate PageRank.
SEO Tools like SE Ranking or SEMRush are having their own formula to show PageRank. For example, SE Ranking calls it Domain Trust.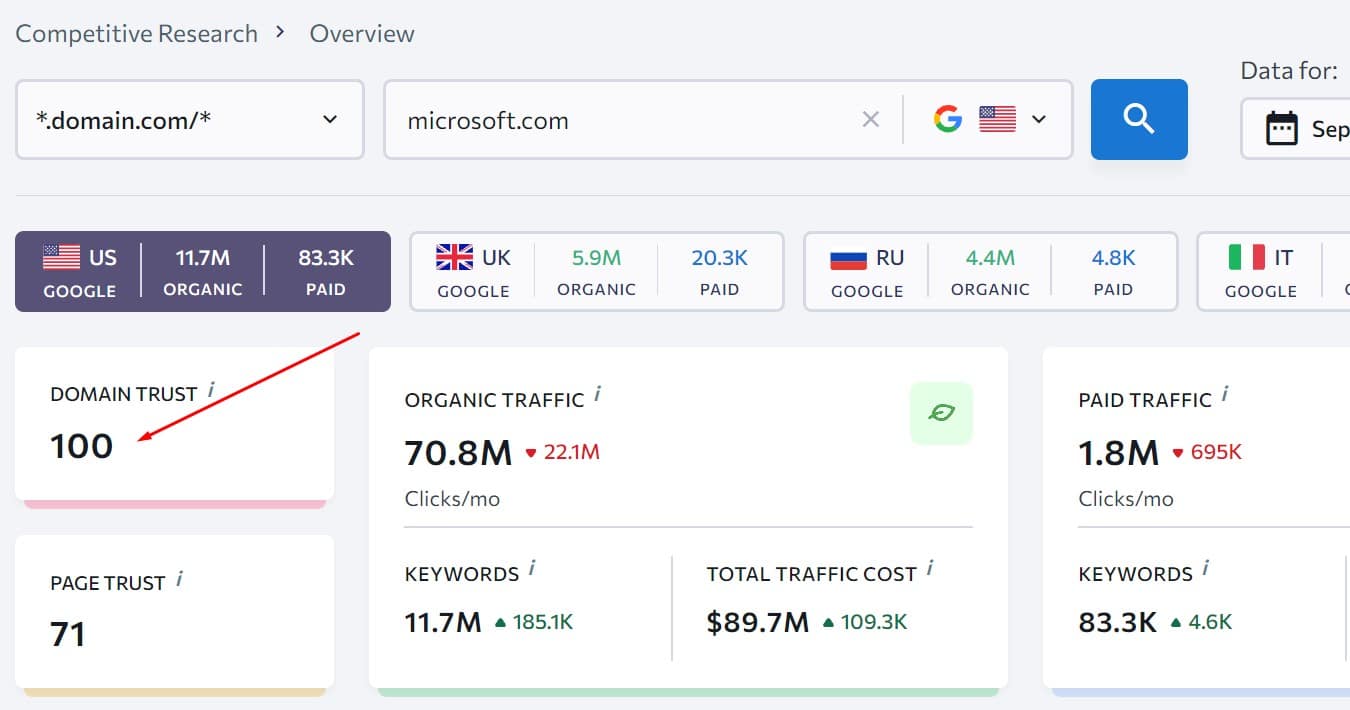 Now, the higher the number, the more value/link juice the domain will pass to you and the more significant impact it will have on your ranking.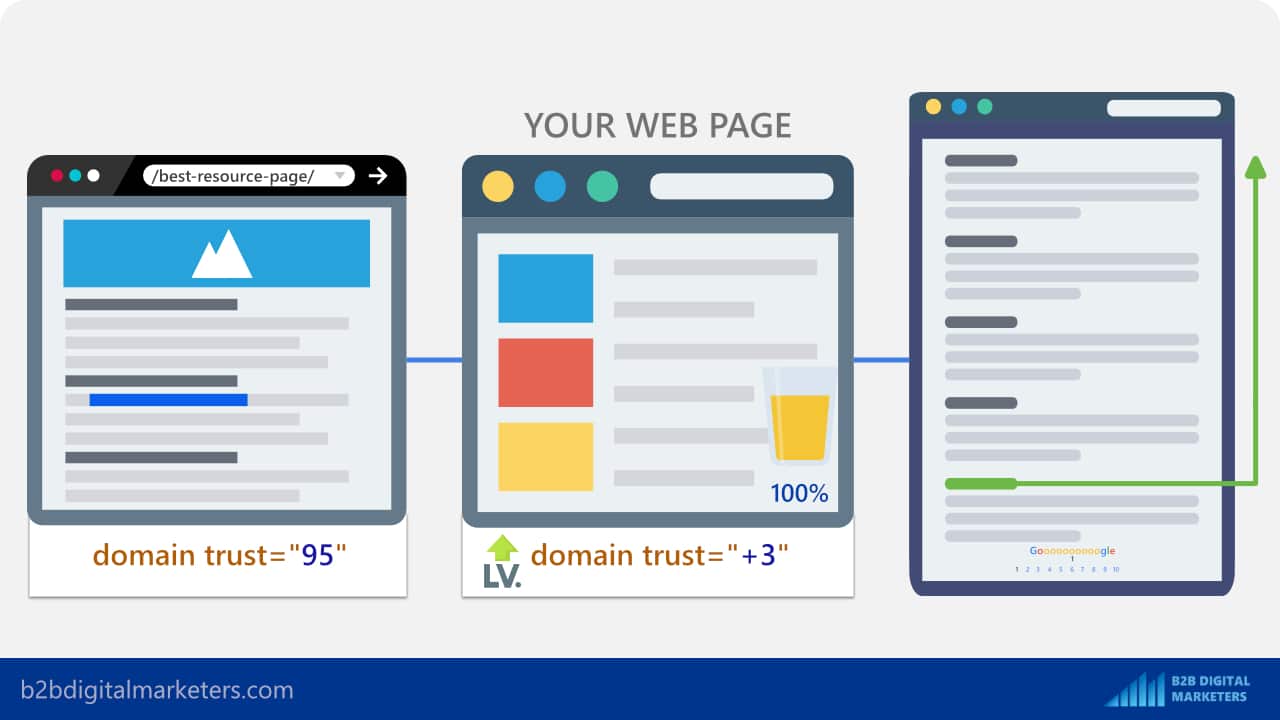 However, on the other side, the more authoritative website, the more difficult it is to get your website to get featured on their website unless you are of a similar caliber.
Therefore, I recommend you stay around your ballpark. For example, my Domain Trust is 20, thus, I should first aim to get backlinks from domains with domain trust between 10-40 and then start raising as my domain trust is increasing.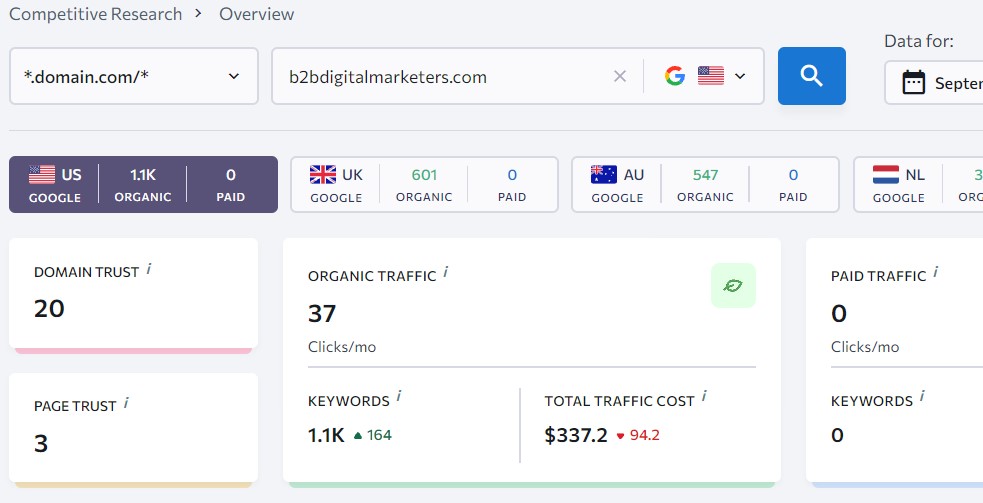 Trust me, it makes a huge difference and your conversion rates will be much higher than starting with the highest authoritative domains.
Criteria #3: Website Traffic and Location
And the last criterion to consider is the website traffic and location which is actually very important.
Now there are several factors to consider about the website traffic and the location.
Factor #1: Is the organic website traffic. The higher the organic traffic is, the bigger trust Google has in the website. If you are starting, then I would recommend starting with domains with minimum organic traffic of 500 according to your SEO tool. You can use SEO tools like SE Ranking to get approximate organic traffic.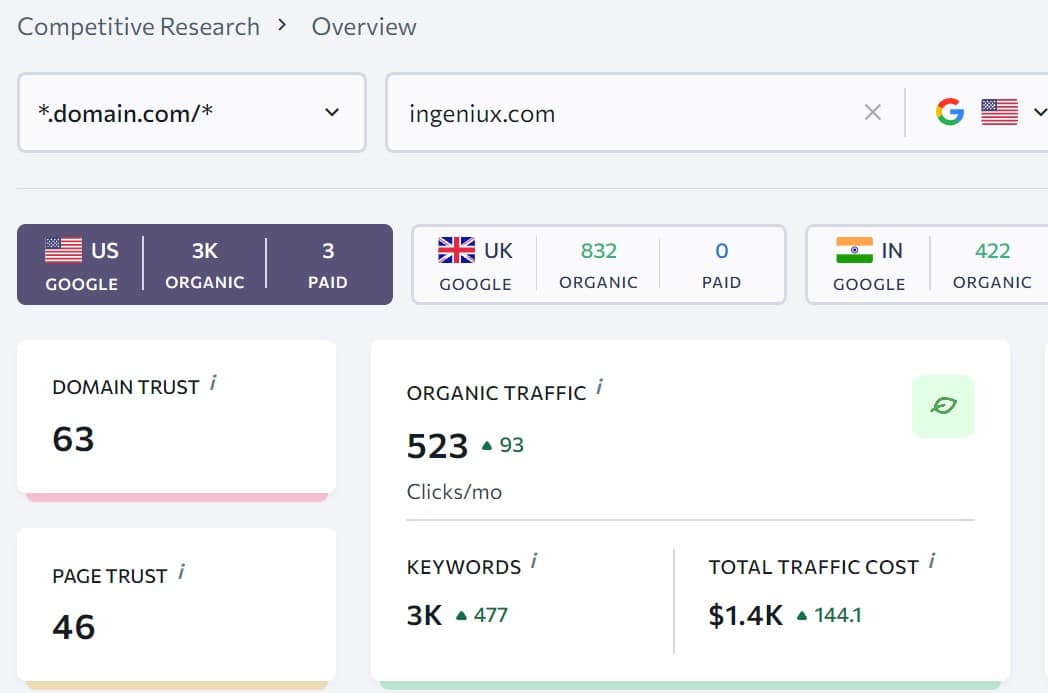 Factor #2: Location of traffic is very important, especially if you are a local business, an affiliate website that monetizes only from certain locations or in any way you prefer traffic from a certain location.
Google is looking at geo-location of website traffic and based on this you can improve your ranking in a certain country. So if get a backlink from a site that drives the majority of its traffic from India, then you will mostly improve your ranking and organic traffic from India.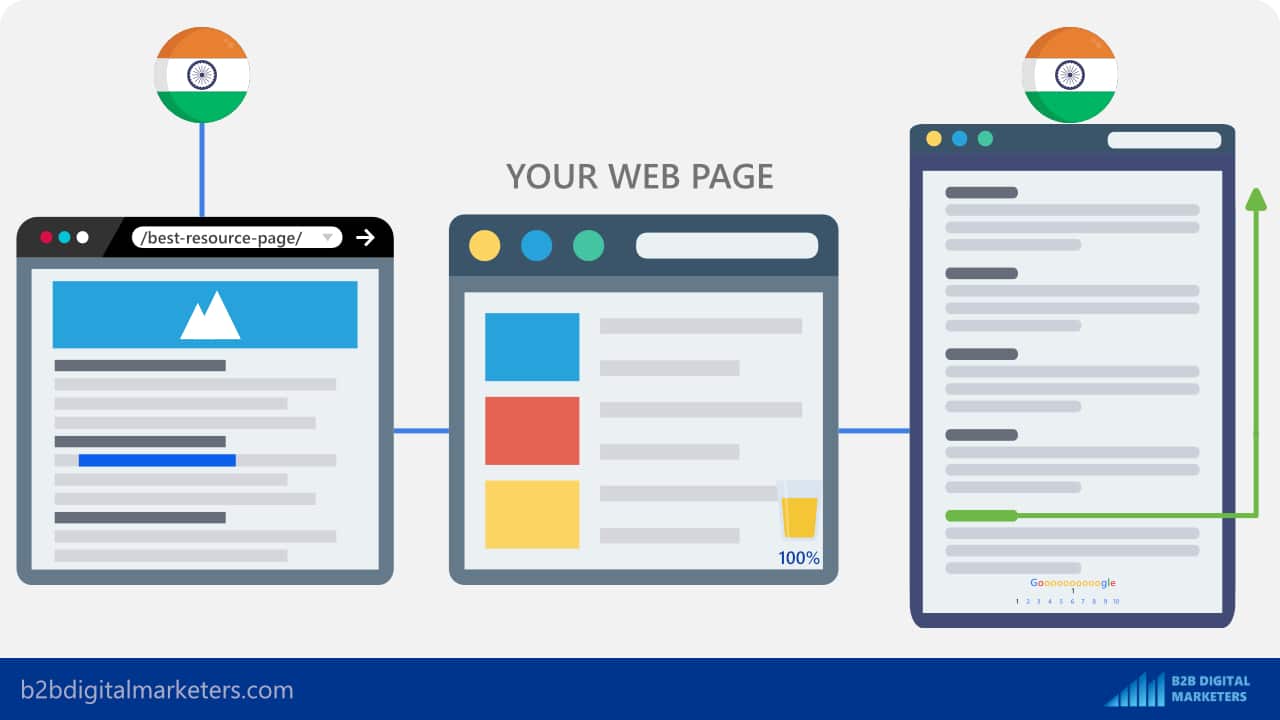 Of course, websites do not drive organic traffic only from one country, but from many others. However, the percentage of the country traffic will have an influence on your ranking. So, the more traffic a site is bringing from a certain country the higher the impact will be on your geo-location ranking and traffic.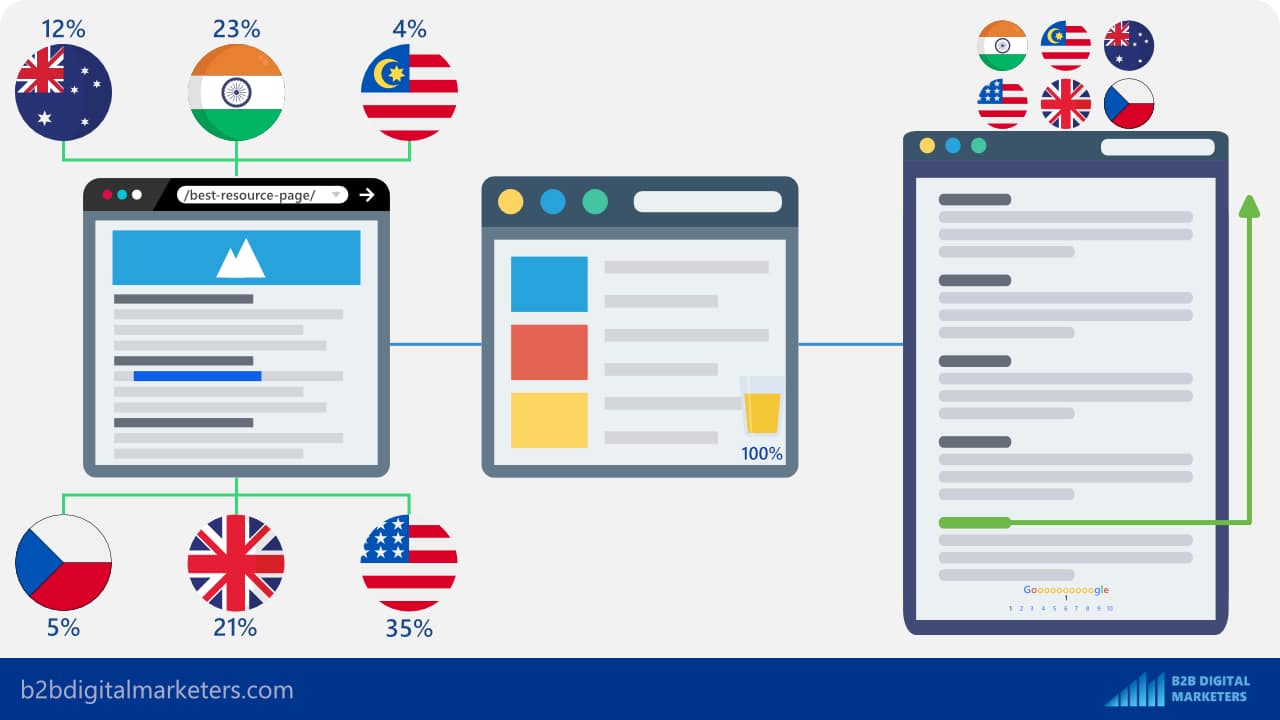 Criteria #4: Domains Ranking Keywords
And the fourth criterion is the domains ranking keywords.
Now, before we move to this, I want to say that super authority domains like Microsoft, Forbes, BBC, Facebook are an exception as those are powerful and trusted domains, and getting a link from them will do great regardless of any of these criteria.
That same applies to government sites and educational sites like universities as those sites are very authoritative as well. For the rest, you want to also check out their ranking keywords.
With that let's give an example.
I am in the SEO and content marketing niche and I want to improve my ranking for my targeted keywords in these niches. Now I found two websites where I want to be featured as a resource.
The first is growthmarketingpro.com with a domain trust of 76 and organic traffic of almost 60K.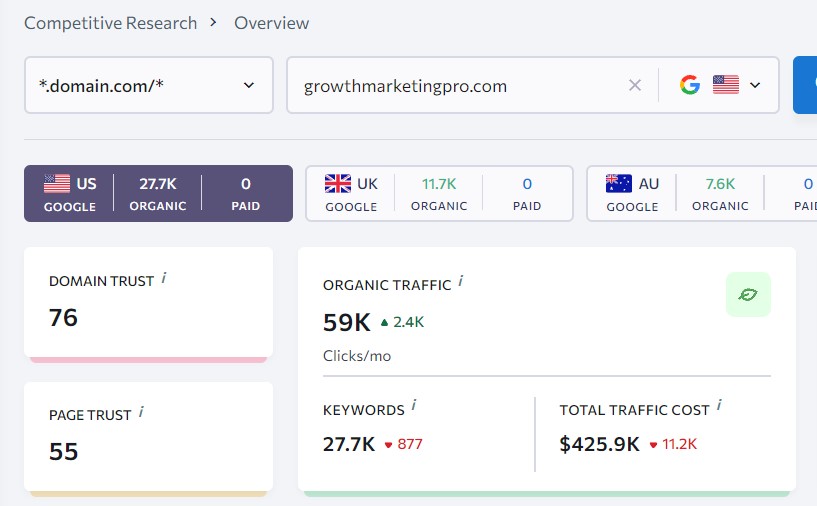 And the second is betterbuys.com with a domain trust of 75 and organic traffic of around 85k.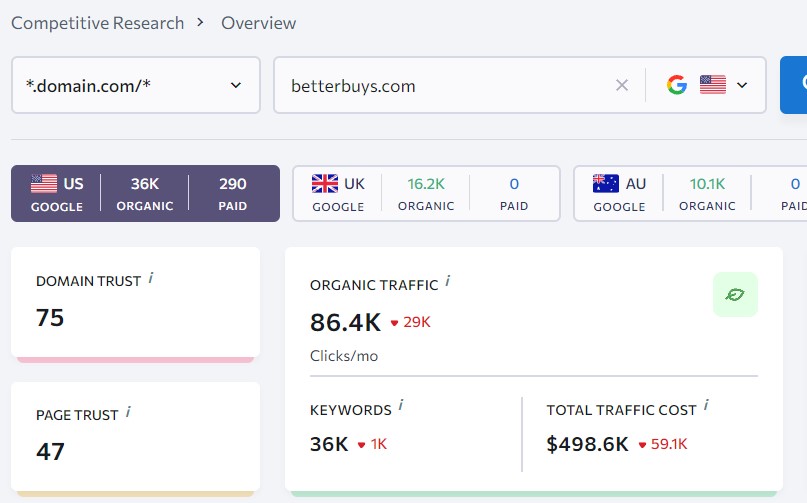 Now, based on previous criteria, these sites are very similar, having almost identical PageRank, mostly drive organic traffic from the US which is my targeted location, and both provides dofollow link.
However, their ranking keywords are very different. growthmarketingpro.com is ranking for over 2,000 keywords related to "SEO" and for almost 80 keywords related to "content marketing" which is quite a lot.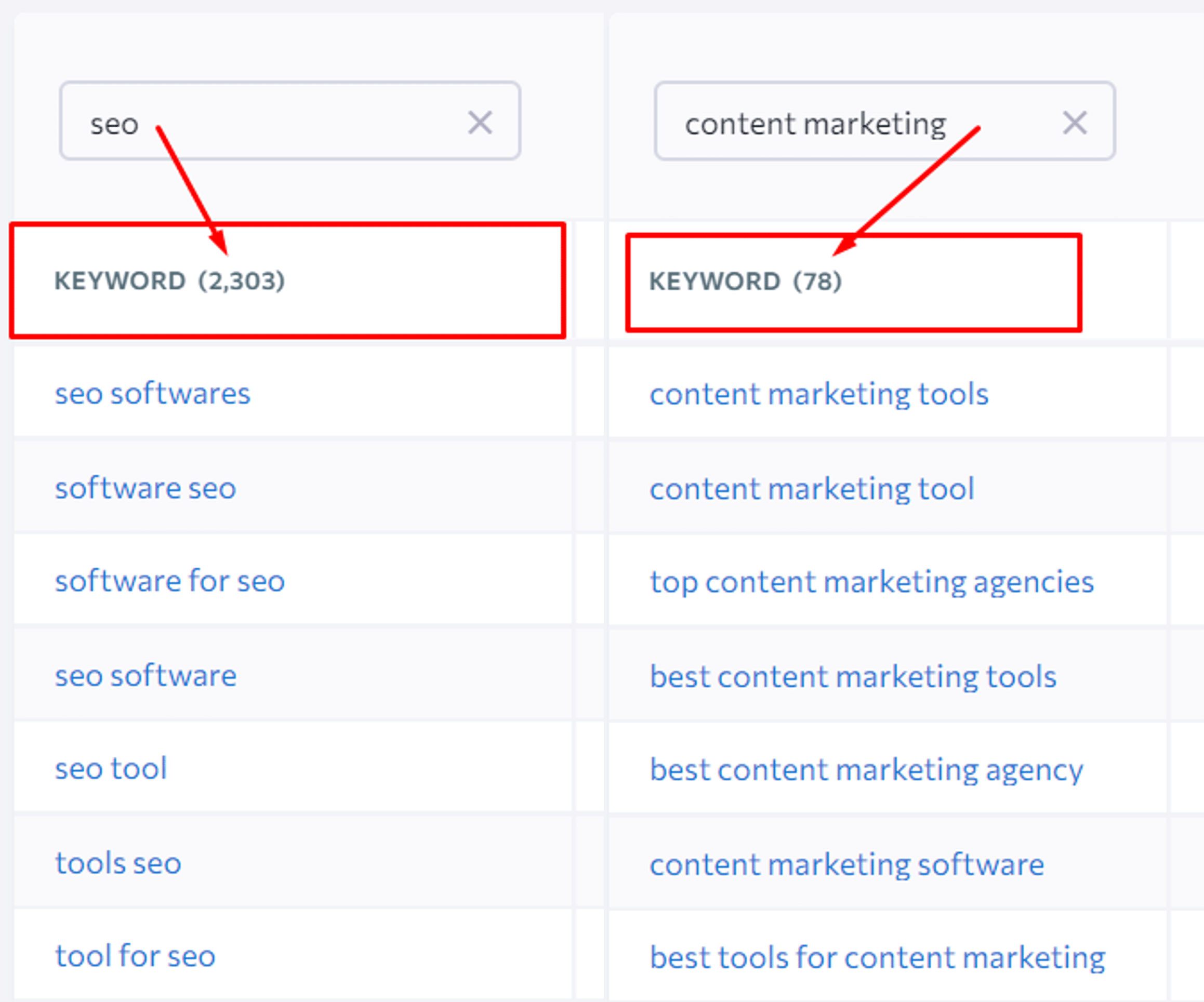 However the domain betterbuy.com is only ranking for 1 keyword related to "SEO" and 1 keyword related to "content marketing" as well.
So, obviously, the second domain is not relevant to the SEO and content marketing niche, and getting a backlink from this domain would not have such an impact on my ranking and traffic as the first one.
Remember, relevancy is the key in link building and Google is looking at the ranking keywords if they are similar to yours as well. Therefore, if you get a backlink from a domain then you will improve your ranking for keywords they are ranking for.
So, before you ask for a backlink from a domain, check if they are ranking for keywords you are targeting.
What to Avoid?
However, there are two things you should be extra careful when you are building links via resource pages:
Avoid Spammy and Link Exchange Websites: In some cases, you might find resource pages where they require to exchange backlinks to be included. This is against Google quality Guidelines and you certainly do not want to be associated with these websites.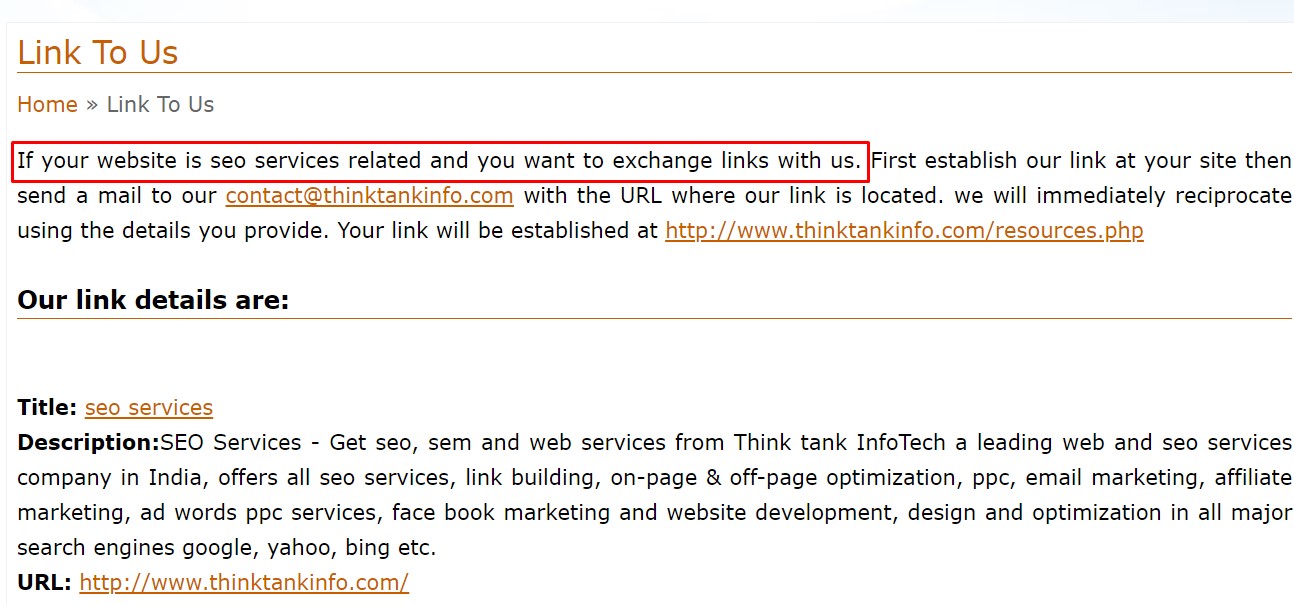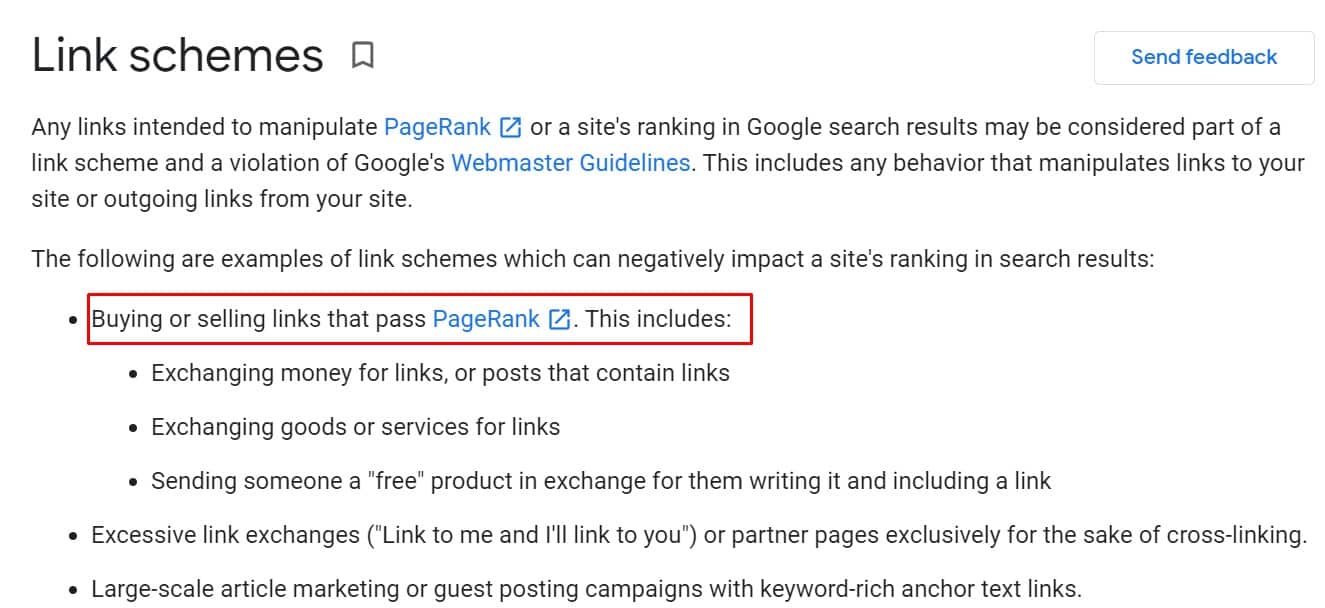 Step #3: Outreach
Once you have your list of vetted prospects, the next step is to start your outreach campaign.
Usually, this is super easy as often the resource page provides a way to contact the person in charge to suggest a website link.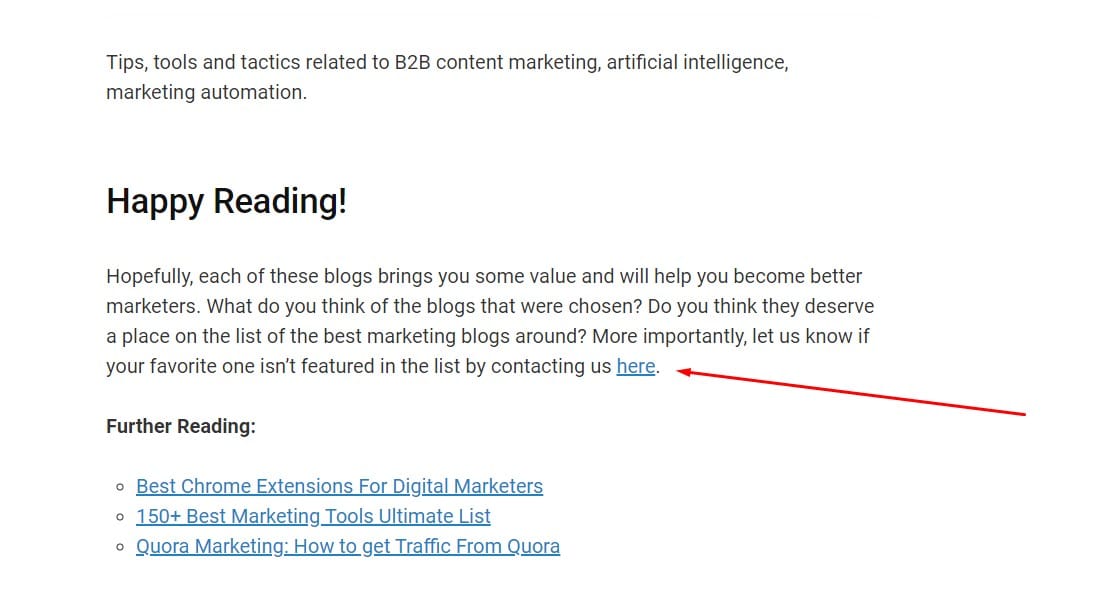 However, if they did not, then you need to do some digging and find a person responsible for the blog. The best is to start with the Author of the page or find a person in charge of the blog.
For example, if I wanted to get my website on this resource page "The Top 22 SEO Blogs to Follow in 2022" I need to find the email of the author.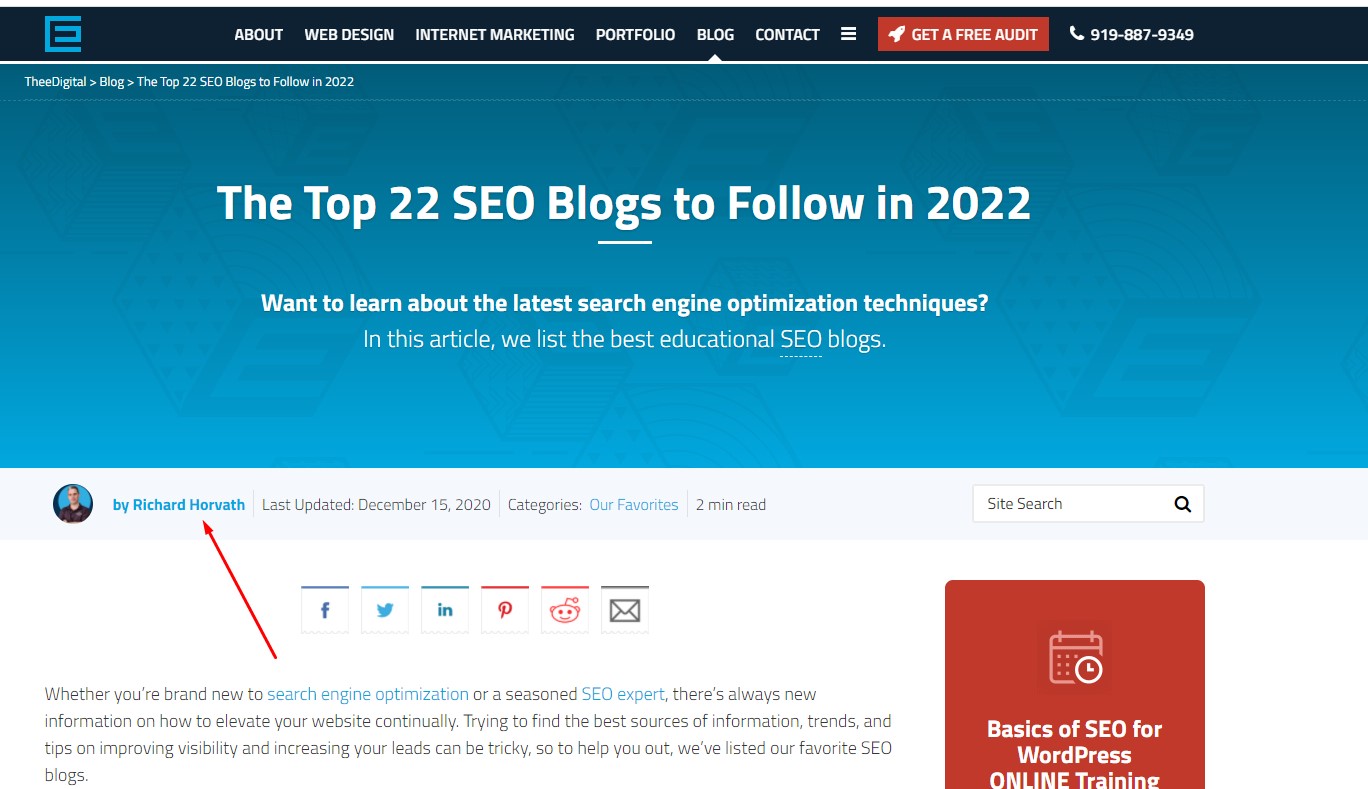 So, the first place I can start with is by clicking on his name to see if the author page has some contact information. Unfortunately, it does not.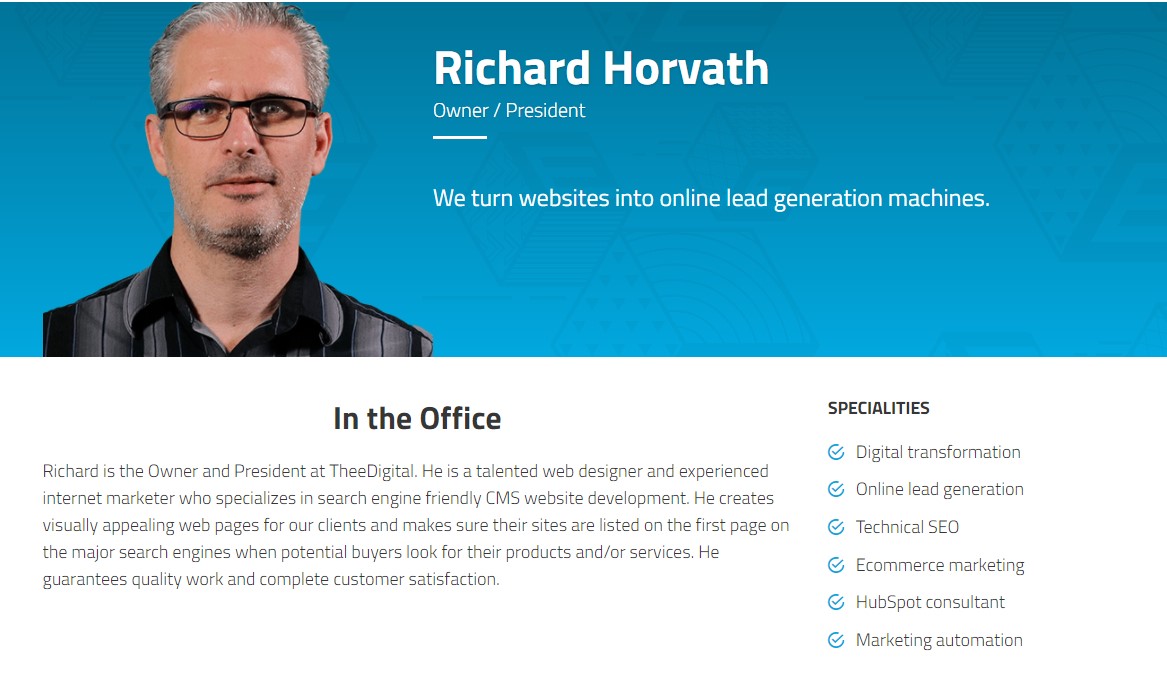 I can also check out the About Us Page, however, these pages often do not have any contact information since website email crawlers are searching for company and personal emails.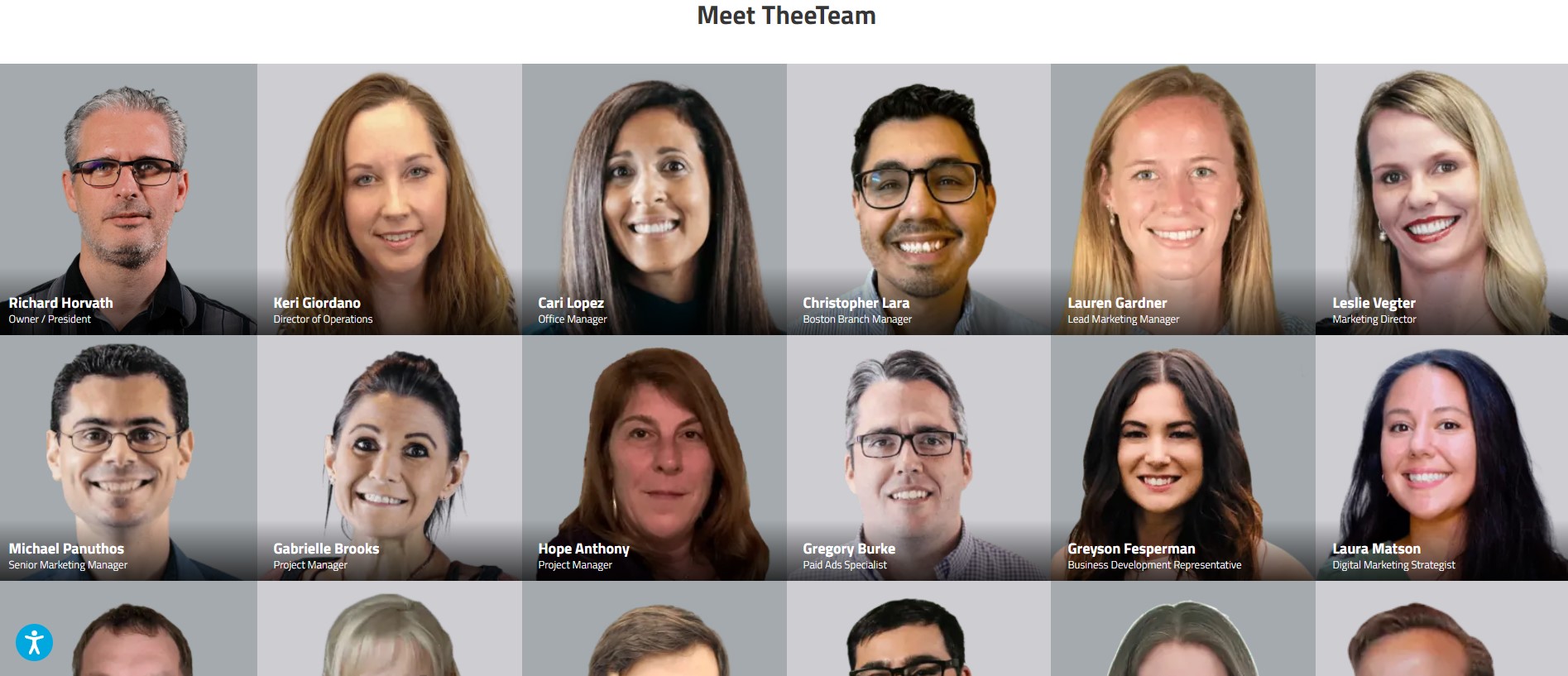 Alright, so the next place I can search for his information is on Google. So, I took his name along with the brand and passed it to Google.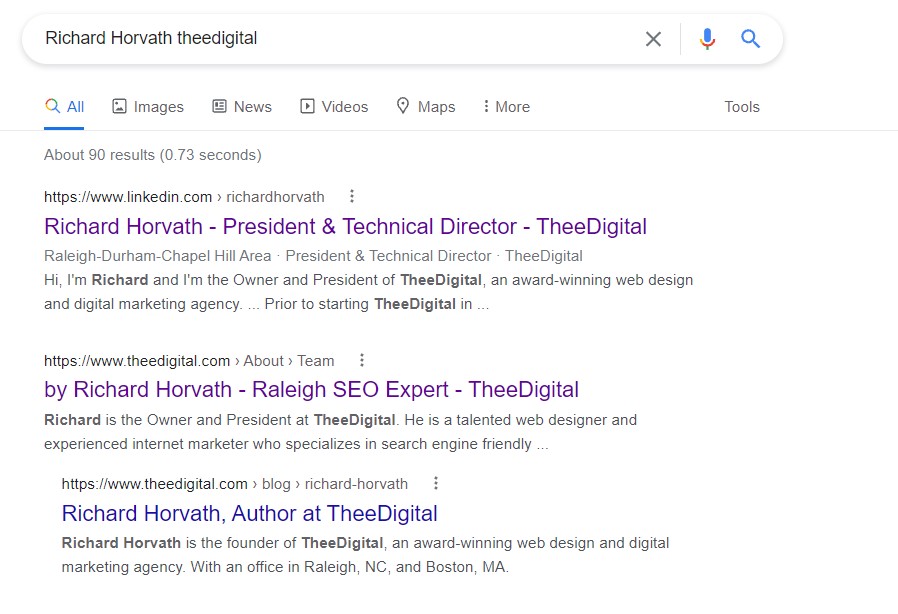 As you can see, right at the top I have his LinkedIn profile where I can get in touch with him. However, I usually prefer email rather than social media.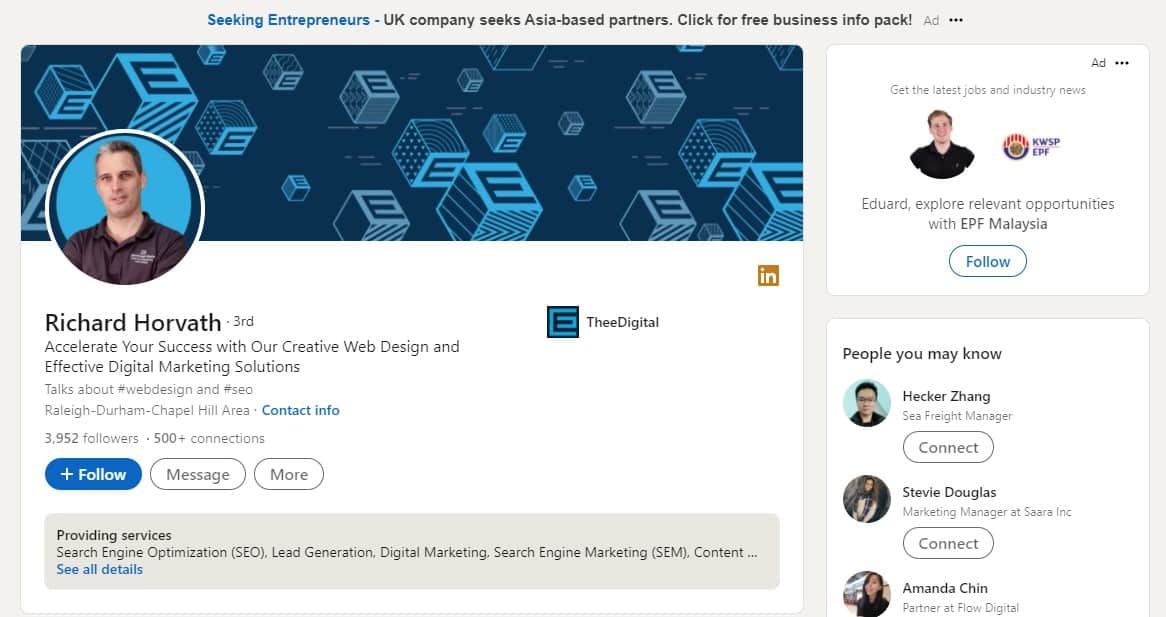 However, when I have his LinkedIn profile I can use this nifty tool call Apollo.io and their Google Extension to get his information including his email address.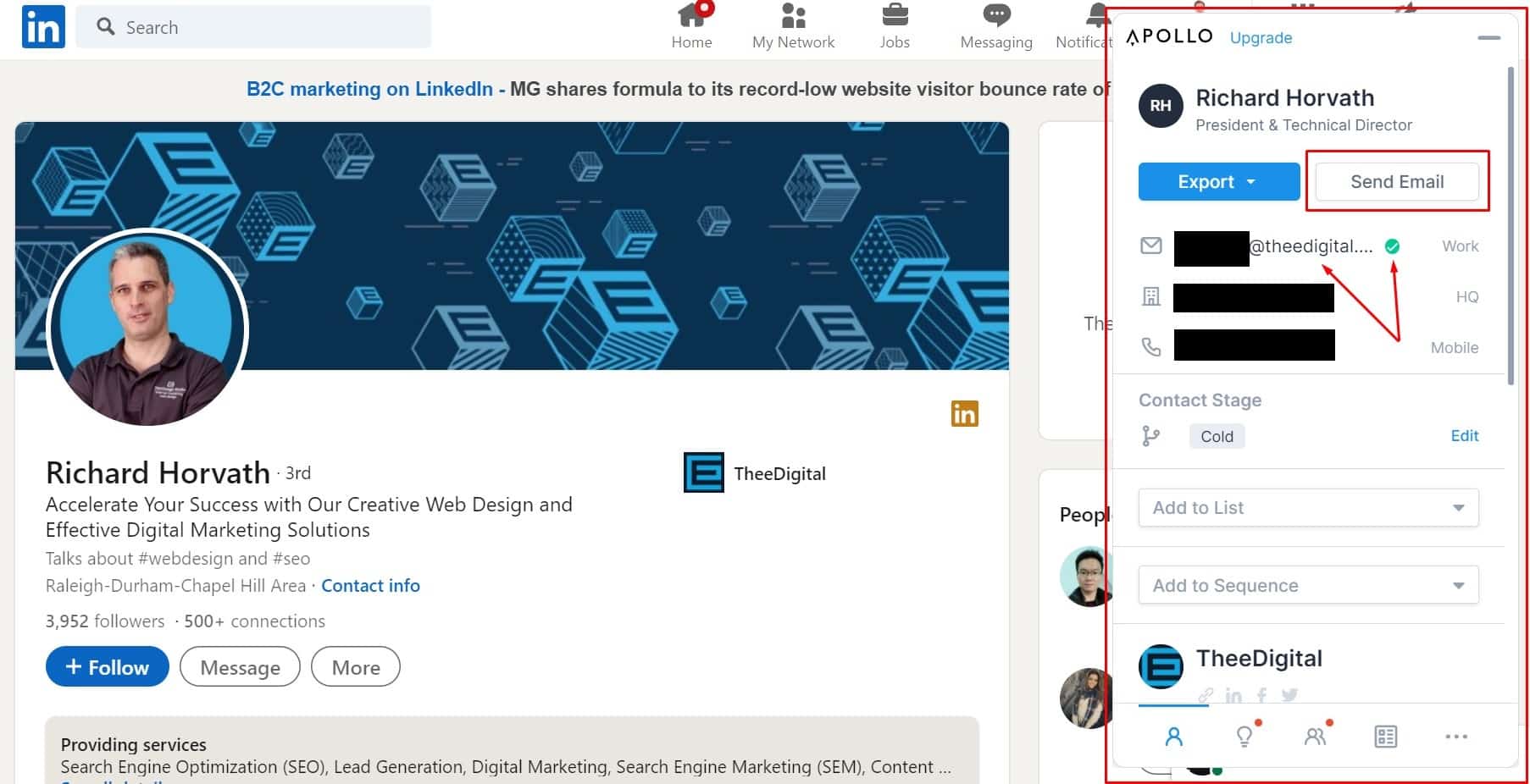 Or if you are more serious about link building, then using a tool like hunter.io is even better as you can find email addresses at scale.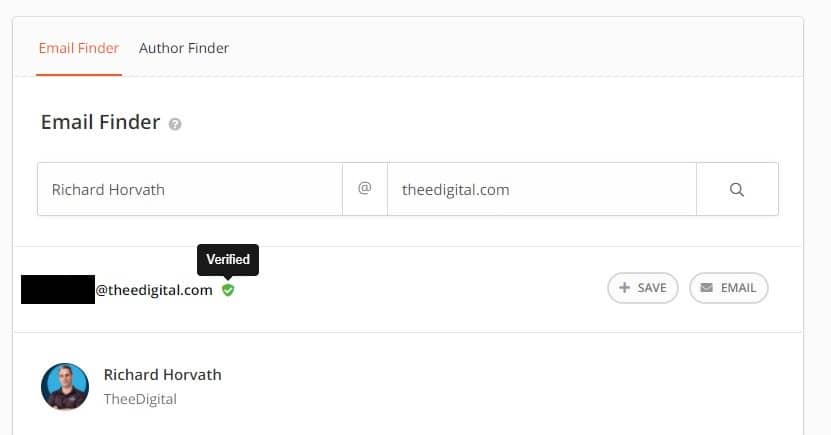 So, once I have his email address I can send email outreach to him. Now if you can I recommend you to do an email warm-up before you ask for something to increase your chances.
In this case, I know he has an SEO issue with the published date and title date that I can point out and help him to fix, which could result in better CTR, organic traffic, and ranking.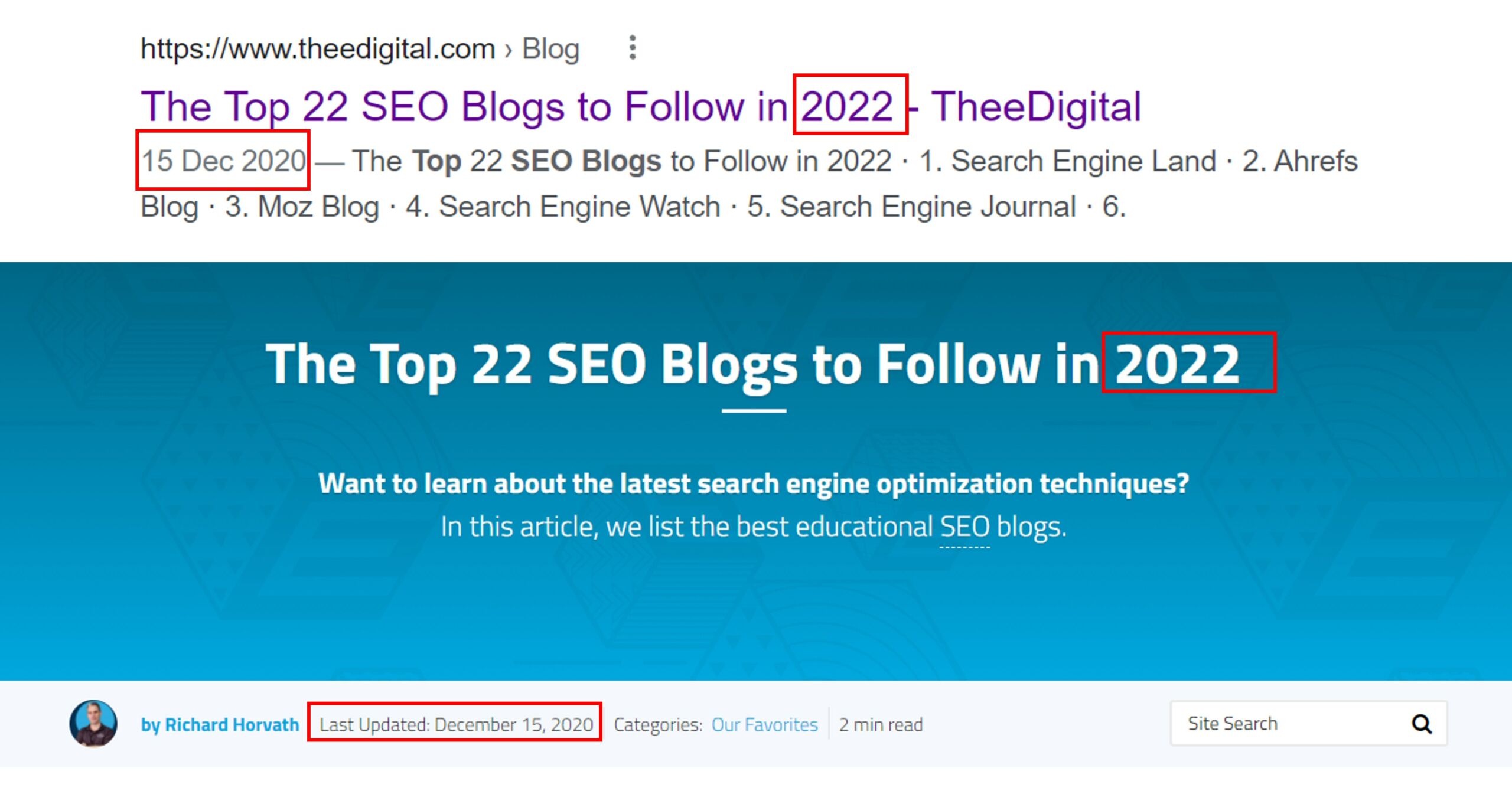 Like this, I can provide value first and if he finds it helpful and valuable I have a much bigger chance to get my website featured on his list of best SEO blogs when I ask him.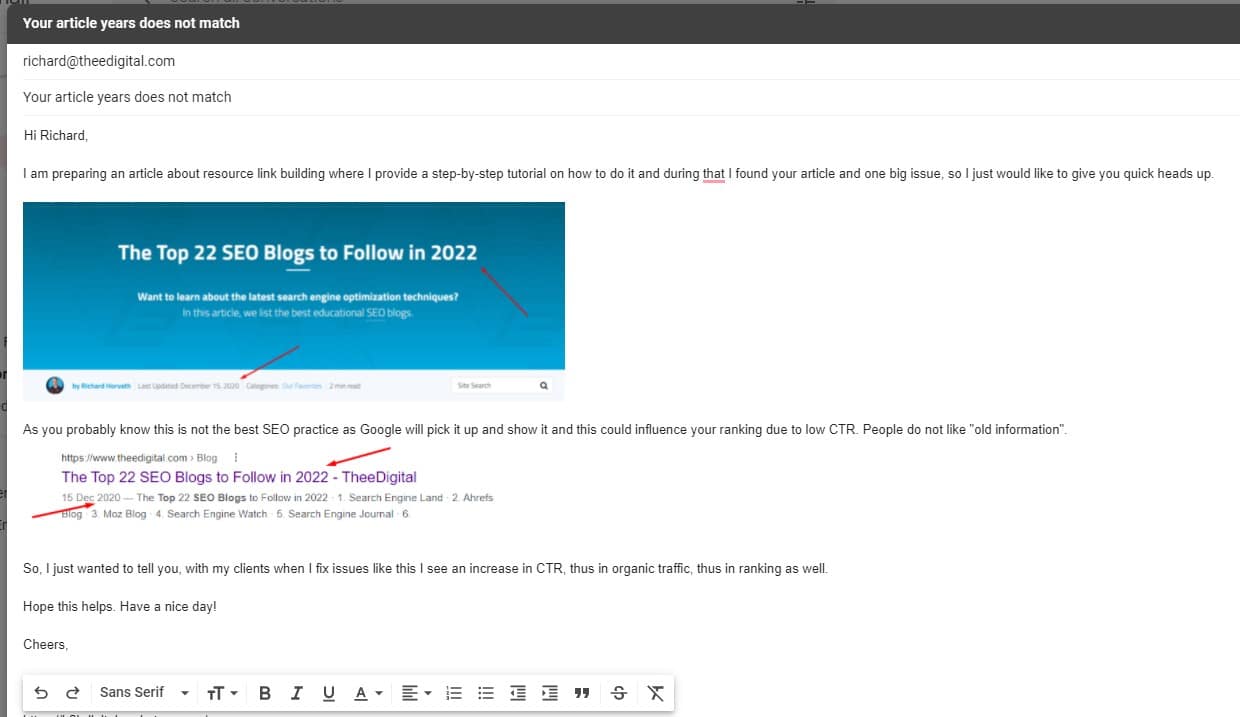 However, this is a very personalized approach and hard to do at scale, so I recommend this only for the blogs that you really want to be featured on.
So, if you are starting with email outreach you might want to use an email outreach template, so here is my battle-tested email outreach:
Hi [Name]

I am [my name], I saw [something personal from social media or website] and I must say [my opinion that is aligned with the prospect].

Anyway, I saw your excellent article on [topic of the article] and I believe my content [page name + url] could make a nice addition to your page.

Of course, I understand this is no charity, and nothing is for free, at least I wouldn't do it for free. So, I am wondering what you would find valuable and I came up with a few things:

[I will do this for your]
[I will do this for your]
[I will do this for your]
[I will do this for your]

E.G:

Shoutout your services on my YouTube Channel/social media/email newsletter or all
I write my section + rewrite the other 2 sections to make your content updated (we know Google likes that)
I include a backlink to your article in one of my guest posts
You will make me extremely happy and we both know that little green dwarfs love that.

Feel free to let me know if you have something specific on your mind.

Best regards,

[Your Name]
Of course, there are tons of more templates on the internet if you don't like this. This template fits me and my personality, so I like to use it.
Step #4: Follow Up
The fourth step is to follow up on your request with the prospect if they do not respond.
You need to realize that most of the people will not respond to you and you should not take it personally, they are probably busy with their work and you are just adding an extra task to their to-do list.
That's why you need to follow up with them. In my experience, writing follows up email usually improves the response rate between 20-50%.
Now, there are a lot of ways to follow up with your prospect, but you don't want to be the guy that follows up like this: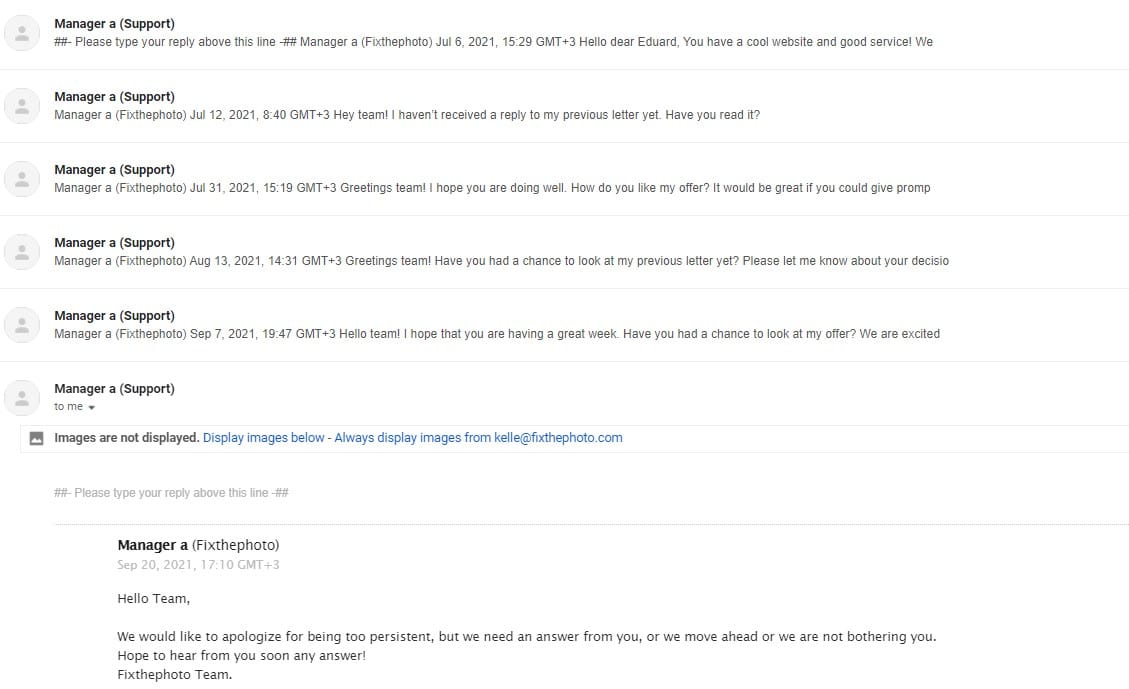 I do admire persistence, but not in this way and like this, you will burn the chance to build any future bridge. So, if your prospect does not respond to your follow-up, just move on.
Remember, just because your resource link building prospect did not respond to you, it doesn't mean, you cannot try it again in the future in a year or so.
However, for now, this might not be their priority, or they are too occupied with other stuff.
With that being said, here is an example of my follow up email for resource link building:
Hi [Name][Your Name] here again. I just wanted to quickly follow up with you regarding your blog post: [URL of the resource page].

Did you check out my article/blog [URL] and found it relevant?

Did you find any of these things helpful to you?:

[I will do this for your]
[I will do this for your]
[I will do this for your]
[I will do this for your]

If not, let me know what can we do so both of us benefit from this!

Or if you are busy and this is not your priority, no worries, I hope we can collaborate in the future.

Cheers,

[Your Name]
As you can see, this is a short email, straight to the point. I also double-check if he likes any of my points or suggests something more interesting to him.
I have also let him know that I understand if he is too busy or not interested and still I am being open for future collaboration.
And now if he does not respond, then it's time to move on with the next prospect. However, if the prospect does respond then you just increased your chance of getting a nice quality backlink with minimum effort!
Step #5: Scaling Up
And the last step is to scale up your resource link building.
Alright, so now when you understand the process of link building with resource pages, is time to ramp up the production!
So here is, my two tips to scale your resource page link building:
Outsource prospecting and vetting steps: These are the easiest steps and can be easily outsourced by freelancers using platforms like UpWork or Fiverr.
Outsource email finding:If you do not have tools like oi you can easily outsource that too. Often freelancers have more of these tools. So, send the vetted list of prospects so they can add the email addresses there.
However, I do not recommend outsourcing the outreach process as it should be done in-house as that's when you are building a relationship with the brand or person and this could be a sure way to burn the bridges if done wrong.
And there you have resource page link building at scale.
Final Advice
Resource link building can be one of the easiest and best ways to build high-quality backlinks for your website, especially if you spend a lot of your time creating valuable content for your audience.
I love resource page link building because I spend most of my time creating content and not so much on link building. I believe once you publish your content, then it will stay regardless and over time it will generate backlinks.
But, if I can maximize the results from the content and resources I developed then I sure will do it. And resource page link building allows me to maximize my content and SEO results with minimum time.
Related Articles:
Also, check out our SEO hub page to find all our SEO resources.
Disclaimer
Some pictures are coming from Freepik and Flaticon and some of my links are affiliate links, which means if you purchase something, I might get some small commission as a reward for reference. Of course, I am actively using all these services and products, and I only affiliate products or services I have full trust in their quality!