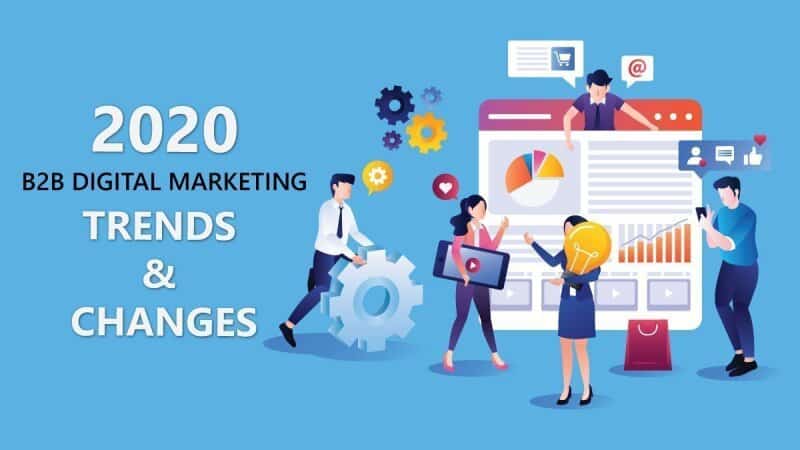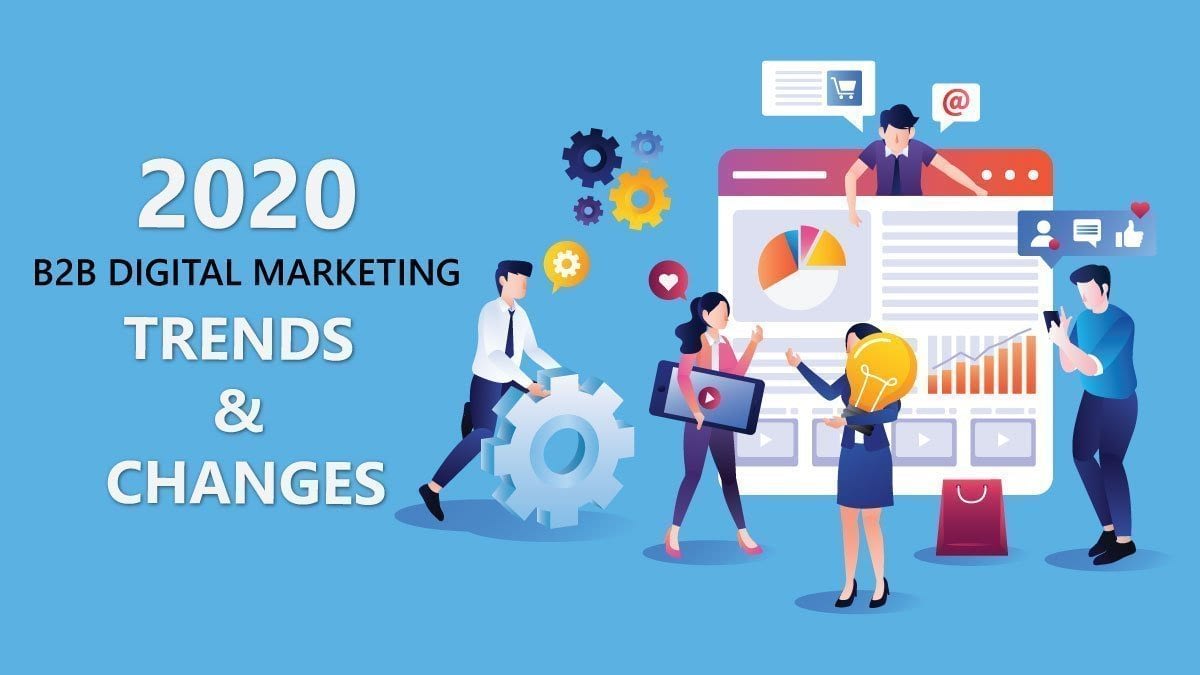 Technology is growing every year and that brings changes in b2b digital marketing. It comes with new opportunities but also challenges. Staying on top of your game requires to keep up with new trends coming in your industry and the marketing, and blend it together with your old know-how.
Hence, Digital marketing is more than just SEO, there are literally hundreds of ways how to drive more traffic to your business online, some are more and some are less effective depending on your business industry.
Digital marketing is evolving every day, just Google made already 13 thousand updates to its algorithm in 2019.
B2B marketing is about building relationships with your buyers and how well you will take care of them, whether it is online or offline, you need to make sure you are having a consistent approach which will match your business personality.
But, what should you be checking out in b2b digital marketing in 2020 so you can drive more quality traffic to your business?
Check out my top prediction for b2b digital marketing changes which could influence whether you hit your target this year or not.
Video Marketing is Becoming Bigger and More Important at B2B
Look, people are visual creatures and they prefer to watch videos rather than read, especially when millennials are coming into a market as a decision-maker. This will highly influence whether your strategy is working very well. Distributing content was and always will be the main driver for your business to get more leads, but how you are going to get that content across to your audience is changing.
Video is going to be very important for your business and you should start prioritizing video marketing within your marketing budget.
People spend more time watching videos than reading, I would bet you too! (Yes, I do, but still, I read 30-60 min a day, it keeps my mind fresh.)
Look, we have entered a new age of information and people are consuming information more than ever, maybe it doesn't seem to, but you are learning every day something new thanks to Google, YouTube, and other sources.
The easiest how you can learn is to watch something and it is proven that it is more effective.
Different types of Video Content
Creating a branded video will make a huge impact on your business and I understand that it is not a cheap thing to create a video, also it can be time-consuming.
But remember, there are plenty of good freelancers to whom you can outsource parts of your work or the whole.
So yes, it can be a bit pricier to create a video, but the ROI is still far greater. Because look at Google AdWords or Facebook ads, those will become more and more expensive each year and the ROI is not that great.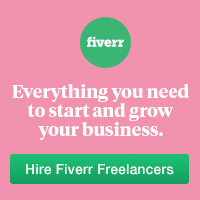 So, let's look at the types of video content you can create
A webinar is more and more popular between b2b leads to watch and learn more about your product and services. It's easy and cheap to create and it can be continually used for a long time. If you combine it with lead magnet it is a powerful way how to drive more traffic to your business.
Live-in streaming becoming more and more popular as you can see, YouTube, Facebook, and Instagram are having already this feature and people love to watch it. Also, Amazon is coming up with a Live streaming option too. Later you can repurpose the live streaming and create multiple other contents like Podcast, blog, and Videos
YouTube videos are going to do very well in 2020 because the website is not just a streaming platform but also the second largest search engine in the world right after Google. Yes, as I said, people rather learn from videos rather than reading about it. So, How-To videos are doing very well on YT.
Voice Search is Becoming More Intelligent
The voice search is becoming more and more popular by people, especially when they are rushing. Yes, for now, you can use the Alexa speaker, Cortana, and Siri for just easy commands, but with improved AI and voice recorder soon, you will be able to ask more complex questions.
At this moment only 20% of people are using voice search, but prediction says that by 2022 almost 50% of website traffic will be done by voice search.
Remember, once people will find that voice search is faster than typing the question, they will be more prompt to actually use that.
Look, you are driving a car and need to text someone, isn't better if you would just say it? Of course, it is, the same it is when you are searching for the nearest gas station or drive-thru.
DBS Interactive said:
Roughly 75% of voice search results will rank in the top 3 positions for a particular question on a desktop search.
Yes, voice search will become more and more important for organic traffic too, as people want to interact with technology the same way as with the people.
Like I already mentioned, in b2b marketing, it is all about developing relationships and it starts with content and how you get it across to your audience, and soon, the audience will be asking for questions their devices.
WhatsApp and Facebook Messenger Marketing to Get in Touch
People want to get an answer to their questions as soon as possible and by that, I mean they don't want to wait longer than a few minutes for their answer. If you fail, then they will try to find somebody else, who can give them their answer now.
Therefore, those apps are a great way to connect with your customers as it helps your business within a real-time connection with your customers and give them the information they need, also thanks to these apps you get some valuable info about them as well.
A chatbot is becoming more and more important for marketing as it gives you an opportunity to catch more of your audience in real-time and give them some quick answers for the simpler questions. It gives them the comfort that there are look after and somebody is working on their problem.
Effective alternative for email marketing to having a messenger app on your website as it brings easy access to your website contact info without browsing and searching for your contact information. Due to declining email marketing on its effectivity, marketers like to use easier and more convenient way how to connect with customers and prospects.
Integration of these two apps as Facebook plans to actually integrate the Facebook Messanger within Instagram and Facebook messenger with WhatsApp. And that could mean another great opportunity for your business to quickly and easily connect with your prospects and drive more leads to your business.
With a Facebook Messenger, you can bring more business thanks to:
Book appointment
Lead Generation
Get feedback & ratings
Deliver content
User-Friendly
Over 1.3B users
Automate Business Activity
SMS Marketing Is the Sure Thing – Can Get You 98% open Rate
SMS marketing has become widely popular among marketers as it is a new way how to connect with their customers and to get them to read the message.
According to Voice Sage, the average open rate for SMS marketing campaign strategy is 98%. This is much higher than any other media such as email marketing with a 22% open rate on average.
Therefore, this allows you to get across a message and also to get an actual response on it as SMS response is 295% higher than the phone call response rate.
SMS Marketing brings many benefits for example:
Increase engagement rate with customers
Almost immediate channel response
Learn more about your customers
The businesses of all sizes and industries such as retail, restaurants, e-commerce, agencies, etc.. Can start with SMS marketing at very affordable prices to start going for any size of the business.
This allows even small organizations to start effectively and quickly communicate with their customers as 97% of receivers read the message within 15 minutes of delivery.
This enhance organizations cross channel communication to improve customer experience and most importantly increase ROI.
Learn more on: What is SMS Marketing?
Audio Marketing is on the Rise Big Time
It has been over 100 years since we have a radio podcasting here which starts in 1906 and ever since It has grown on the popularity.
But in the last 2 decades with improving internet connection and speed, the radio is slowly dying, but it doesn't mean that audio is not anymore in the game for marketers.
Due to people are still on the go and online availability is almost anywhere you go, you can create and start driving traffic to your business even when they are busy driving or walking on the street.
It has been proven that podcasting creates an authentic and intimate connection with your audience, and they are much more likely to trust you as a person and business. Also, people start preferring to subscribe to the podcast rather than email.
Tradition Marketing in Person is Very Important
Conducting workshops, tradeshows and participating at conferences is still a huge thing for a business to business marketing, there is no better way how to develop a relationship with your buyers than meet them in person.
As I am always excited about new digital marketing strategies and try different way how to drive more leads to my business, it usually always comes down to invite people to my event to get the strongest leads.
Yes, it is not digital marketing but remember, your goal is to build a relationship with your audience and the best way is to do it in person.
That is why digital and traditional b2b marketing is so powerful when it is well combined.
Nowadays, I am using digital marketing more like to find a way how to introduce my business and lead them to meet them. Something like Tinder, the goal is to actually meet the people, and the app makes it easier.
My B2B marketing strategy is actually similar to this concept. Introduce myself on digital platforms and meet them in person. I found out that it works best for my business.
Summary for B2B Digital Marketing Changes
Marketing is changing and nowadays it depends a lot on technology evolution. Because marketing is all about to be where people are.
Fish, where the fishes are
That's why using technology like Messengers and Bots is so crucial for your marketing to create a modern and user-friendly platform for your prospects to make it easy to connect with your customers and audience.
Another big thing is the content distribution, the technology is changing the way how people consume the information, people prefer the easier way, therefore video content will raise in 2020 and beyond.
So, try to adopt at least one of the new marketing trends for 2020 and let me know how it worked for you.
If you are interested in what b2b digital marketing strategies you should use, check out my article about 7 Must-Have B2B Digital Marketing Strategies for 2020
Related Articles
Resources: