Do you want to learn everything you need to know about B2B marketing in order to create high-performing campaigns, generate a ton of marketing qualified leads that convert into sales to qualify leads, become the marketing superstar in your company, and expert in B2B marketing?
If yes, then I am going to present to you the 12 best B2B marketing blogs you should read in order to stay up to date with the B2B marketing latest trends and get actionable knowledge from renowned experts so every of your B2B marketing campaign is successful.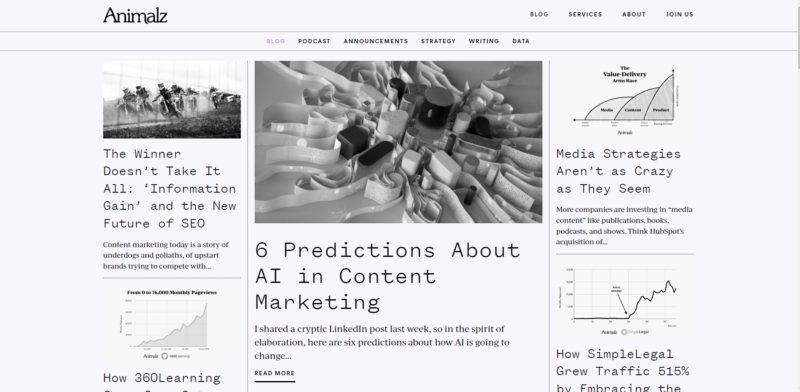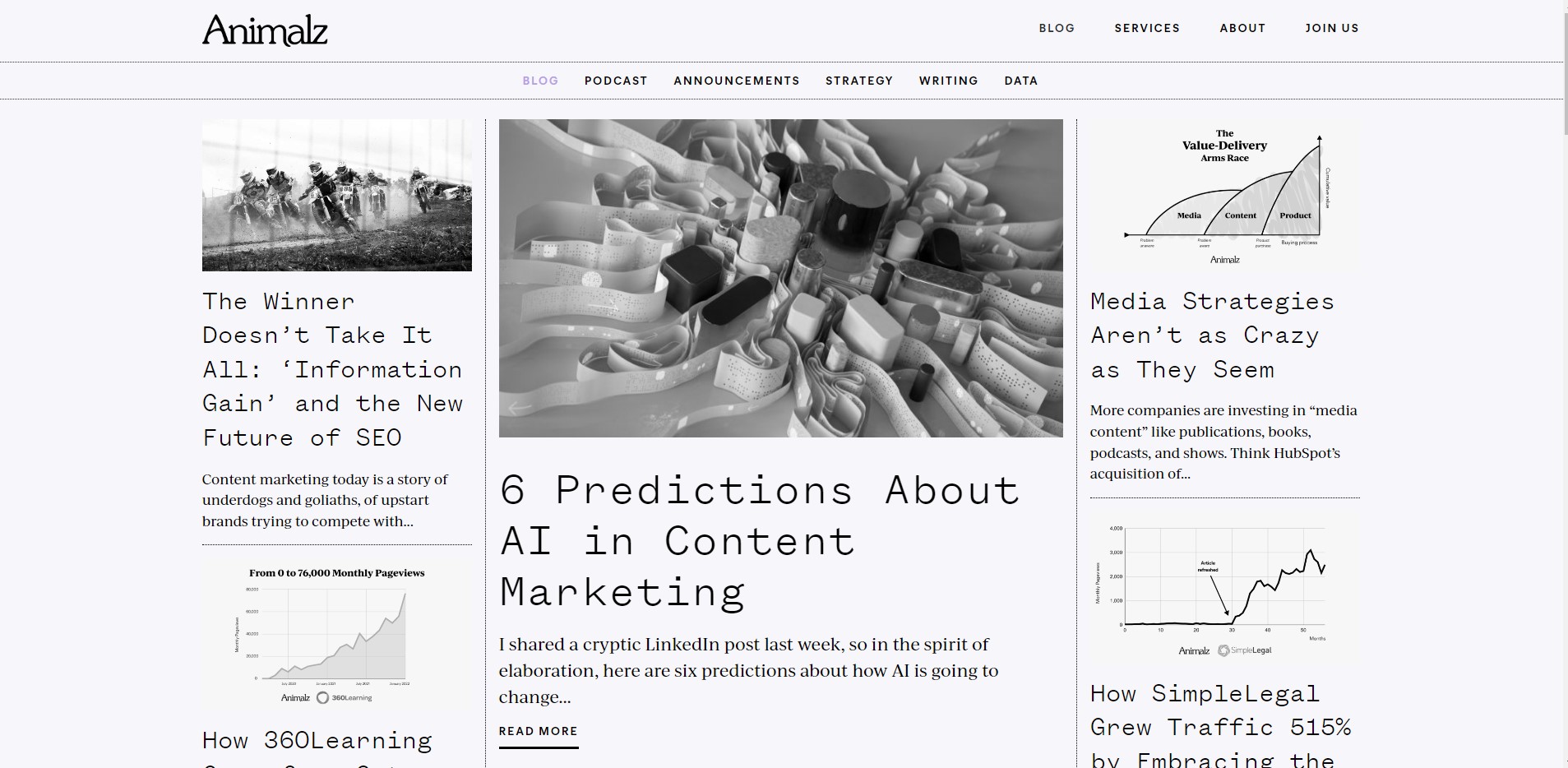 Animalz is a content marketing agency helping SaaS companies deliver high-quality content and is definitely one of my first go-to places to get the knowledge I did not even know I am missing.
Their innovative and creative content marketing strategy address all important aspects of content marketing whether it is for digital marketing or traditional marketing channels.
And I personally go there to read their case studies, research, and future trends related to content marketing and SEO as I believe these guys are up to something.
So, if you are looking to improve your content marketing, SEO writing, content creation and learn new B2B marketing trends, then Animalz, should be in your bookmarks.
2. Diggity Marketing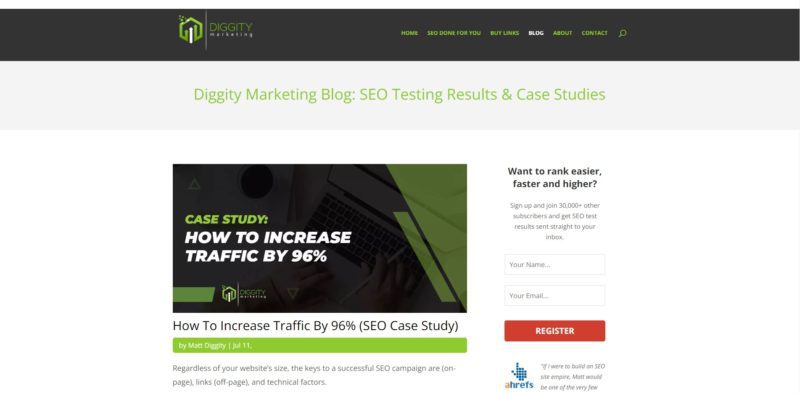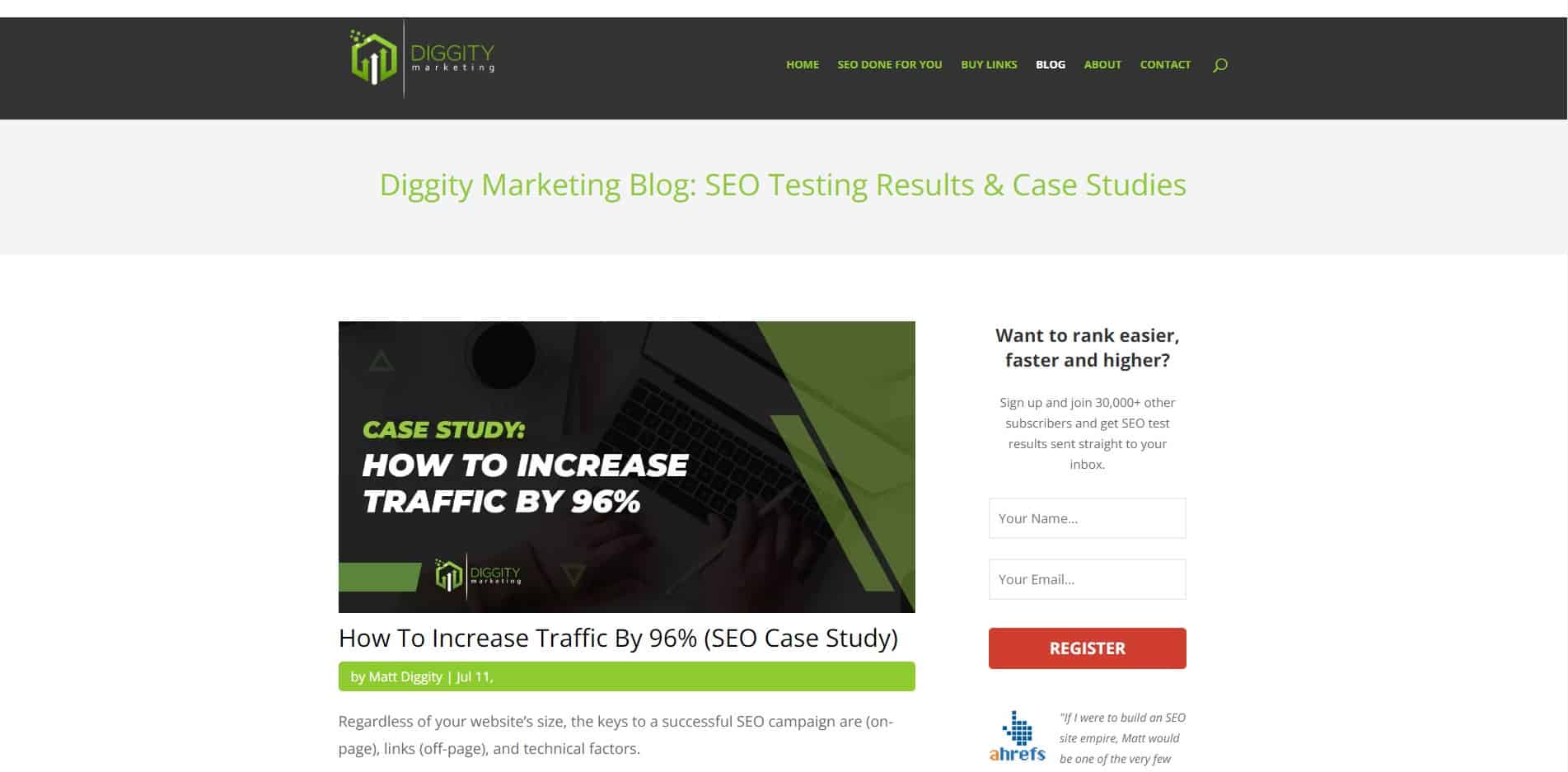 Diggity Marketing is owned by Matt Diggity an SEO expert that is running an SEO agency, link building software, and has a large portfolio of affiliate marketing sites. Sure thing, this guy is doing SEO from top to bottom, and it shows.
Matt is posting a lot of useful articles and videos with tons of knowledge and golden nuggets that truly come from experience helping B2B marketers to grow their SEO and website knowledge to generate more leads and organic traffic.
For me, Matt is definitely somebody who walks the talk, and I am really happy he is the type of person to share his knowledge and expertise as thanks to that I did and continuously learn a lot from him.
Thanks, Matt!
3. HolisticSEO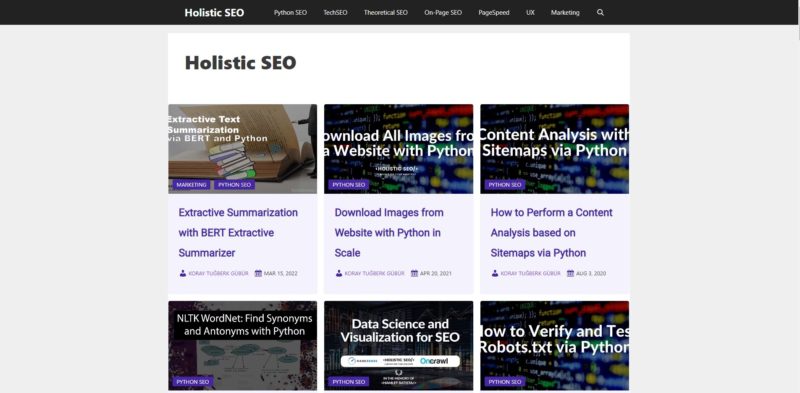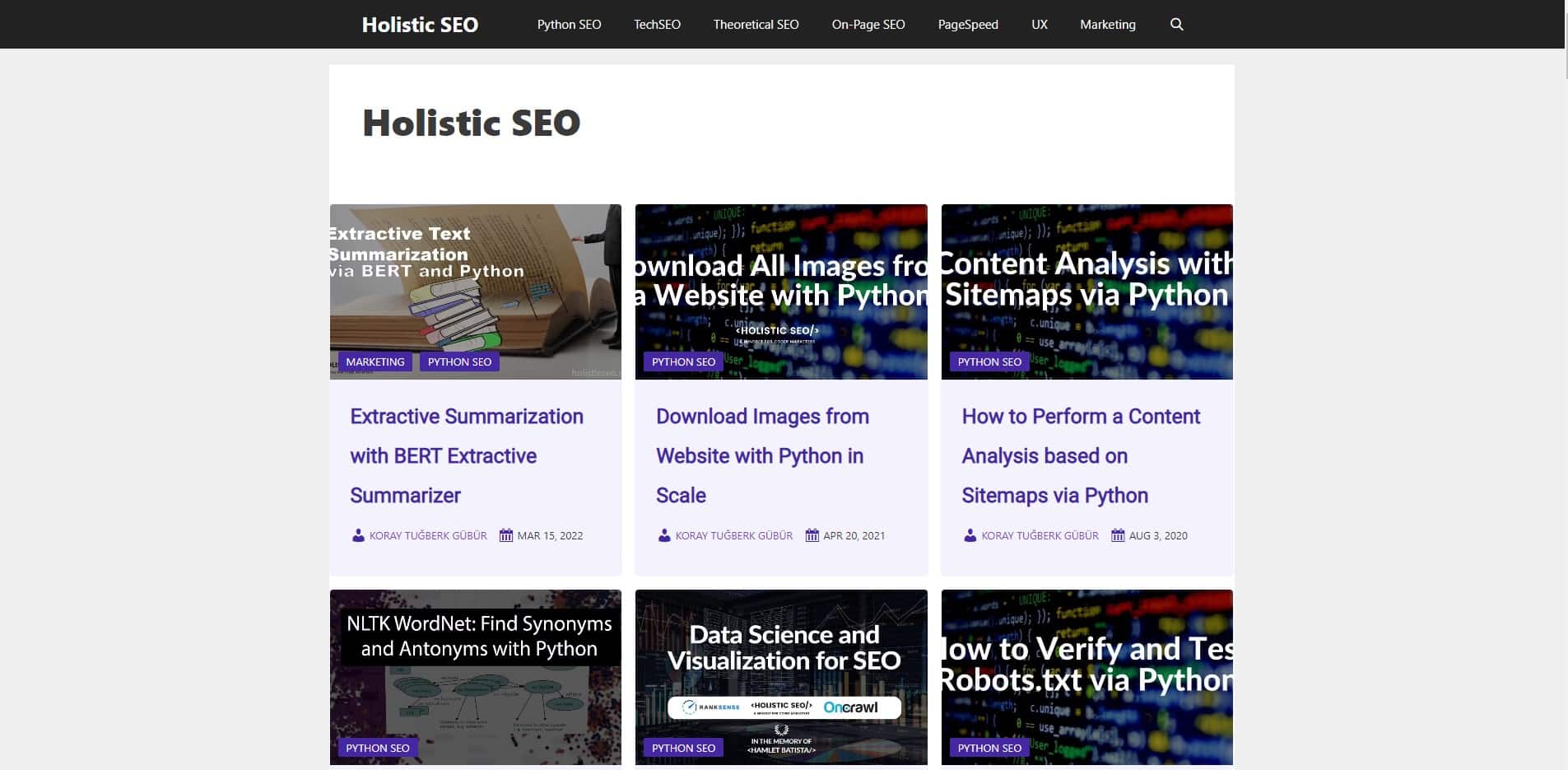 HolisticSEO owned by Koray Tuğberk GÜBÜR is an SEO agency focused primarily on Semantic SEO and how to grow organic traffic by building topic authority, relevancy, and building topical maps.
Koray is a very technical guy with extensive knowledge of Google patents, search engines, and how every wheel is working to draw results. This makes him one of the most valuable SEO experts because he is able to get you results in the right way with a very systematic approach.
Koray also is sharing a lot of his knowledge on his blog, however, if you are an SEO beginner you will find it hard to understand him because of his extensive technical knowledge. Needless to say, he definitely knows what he is talking about.
Therefore, for any B2B marketers who want to grow their SEO, website, search engine skills, and want to crack the code of search engines, Koray is the go-to guy!
4. Gartner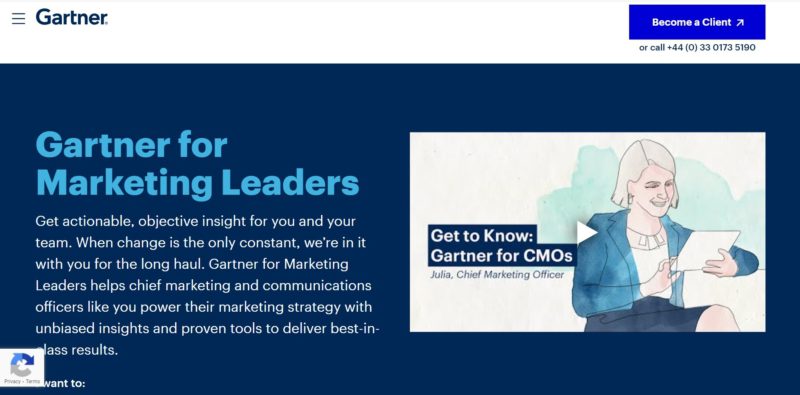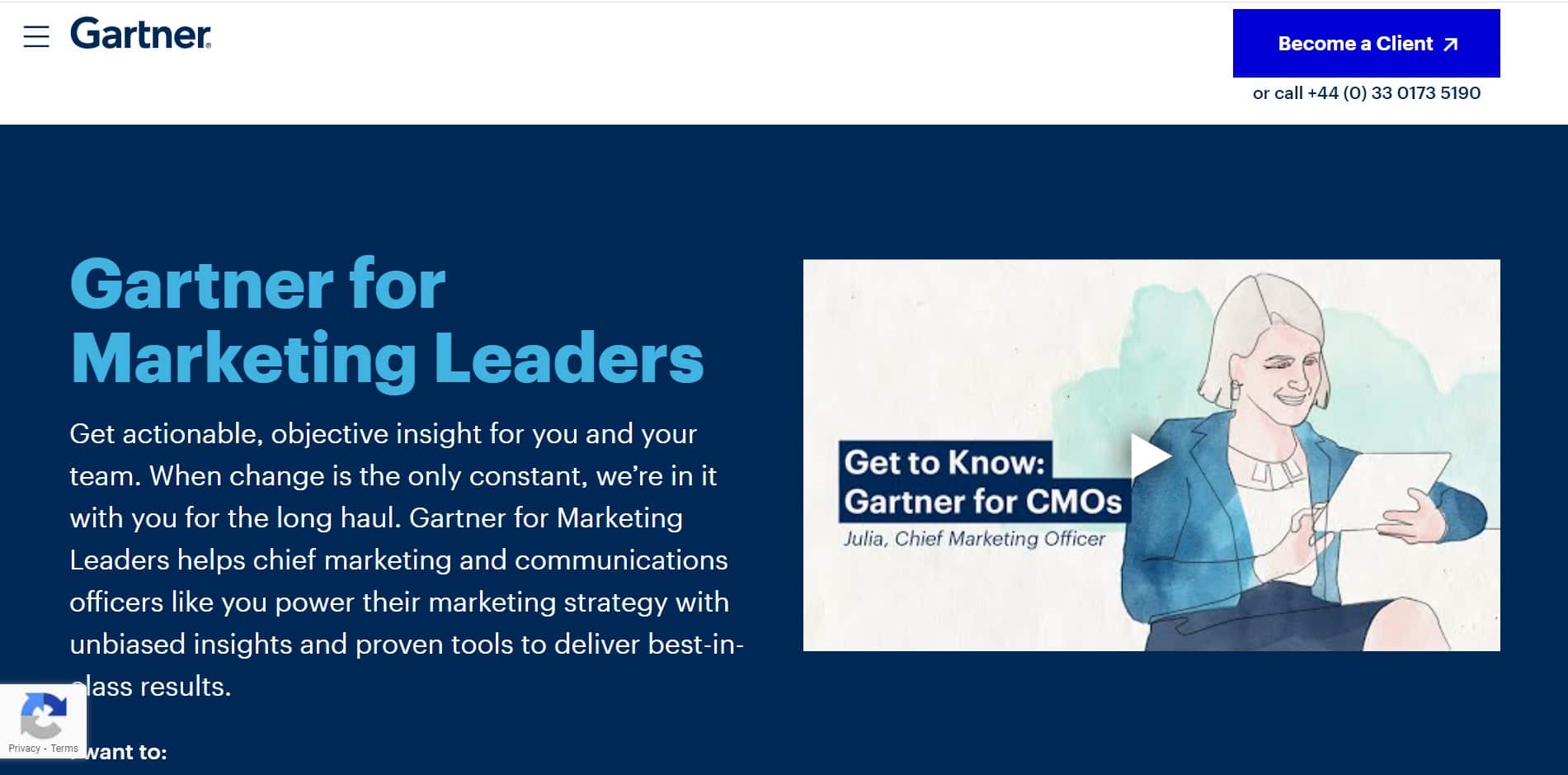 Gartner is a place full of knowledge and research helping you to stay up to date with the latest trends and generally stay up to date with everything that is happening.
Gartner is important for me because when things keep changing, they provide essential insights for me and my team to quickly adapt my marketing approach in order to deliver a better and more personalized customer journey and experience.
Just like they promise on their marketing homepage:
Gartner for Marketing Leaders helps chief marketing and communications officers like you power their marketing strategy with unbiased insights and proven tools to deliver best-in-class results.
And they definitely deliver on their promise. For me, Gartner is arguably one of the most important B2B marketing blogs I read on a consistent basis to improve my marketing strategy.
5. Entrepreneur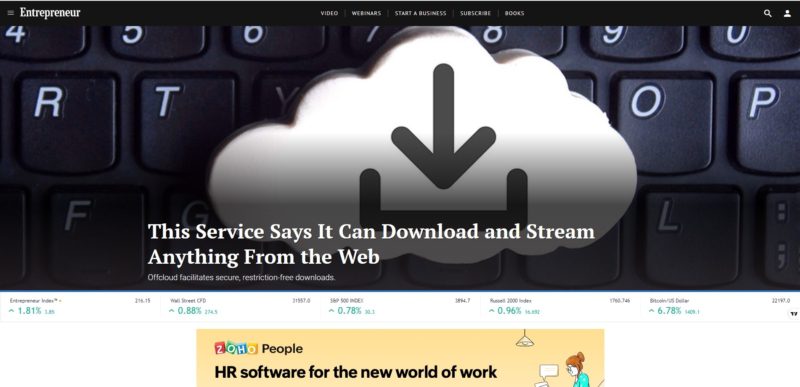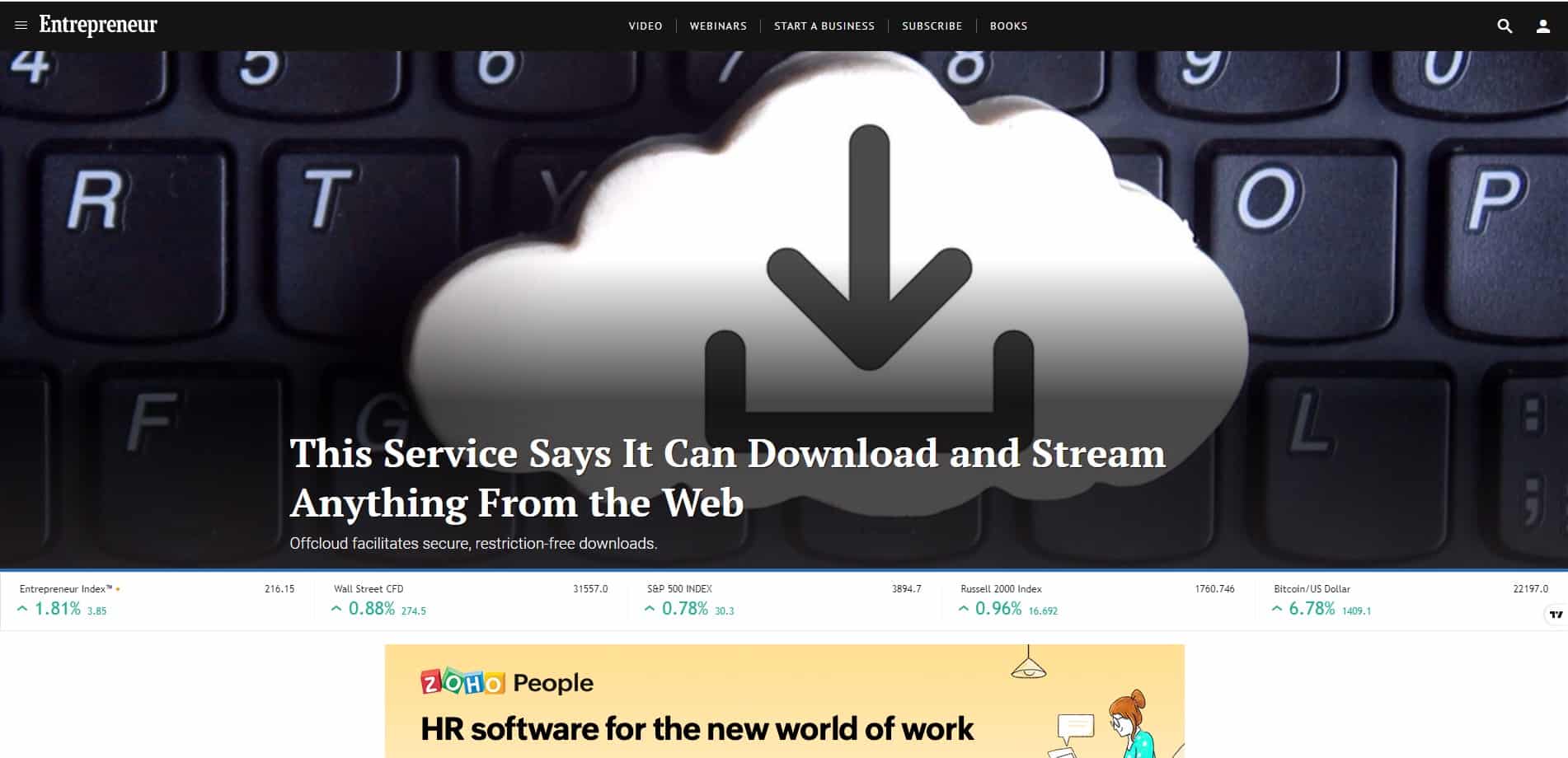 Entrepreneur is an online magazine helping entrepreneurs to learn how to do business, avoid common pitfalls, get new ideas for their business, and generally help you to succeed with your business.
Now, they publish a lot of content every single day and not everything is about marketing. So, there is a lot of noise you have to go through, and on top of that, not every article is something that would blow your socks off.
However, still, you can find some extremely valuable and useful tips that every B2B marketing professional should know. That's why I like to keep watch to find the golden nuggets in the dirt because I know they are there.
That's why Entrepreneur is another important B2B marketing blog I definitely recommend keeping in your bookmarks.
6. HubSpot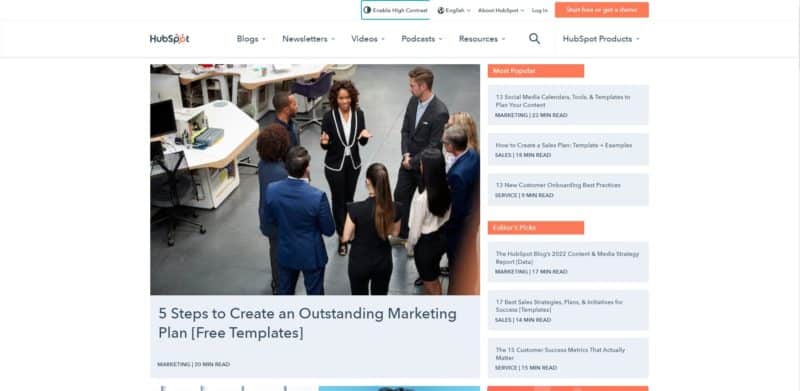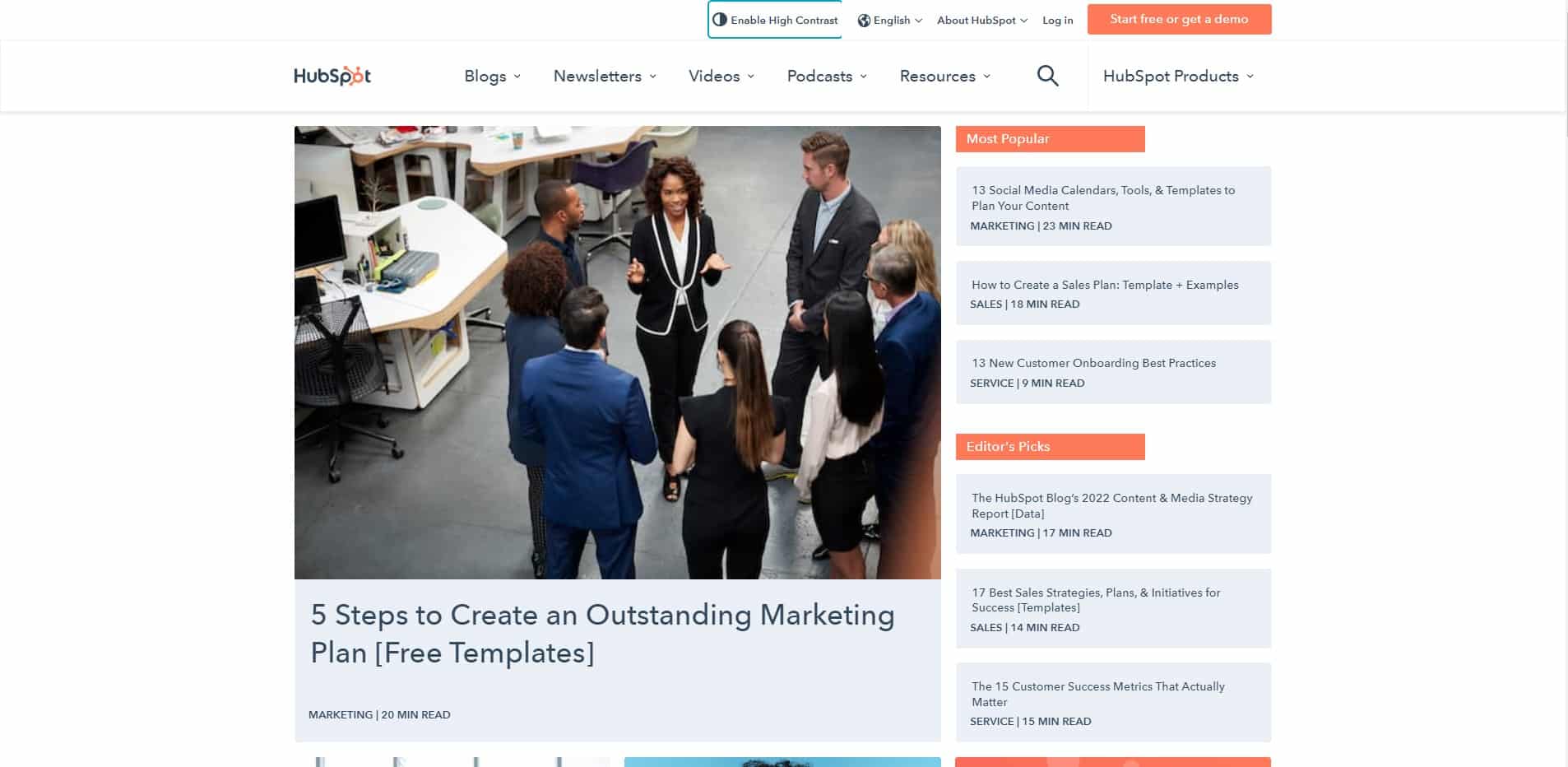 HubSpot blog is one of the first marketing, sales, and customer service blogs that widely spread the word about digital marketing and especially the importance of content marketing and with over 50 million monthly readers, according to SE Ranking, it makes it one of the most famous blogs in all time.
I won't lie to you, that every HubSpot article is something you should read. Definitely, the quality is high, but still, they are producing 200+ articles every month and I personally feel not every article is special or produced by leaders in the industry.
Needless to say, I really enjoy their case studies and research, especially when they are using their own data from their own channels as that's something where they have a lot of their experiences and they share what works and what doesn't.
So, looking out for these case studies and research can be a great thing if you are looking to improve or scale your B2B marketing because they have the experience and knowledge.
And for these and more reasons HubSpot is on my list of best b2b marketing blogs.
7. Convince & Convert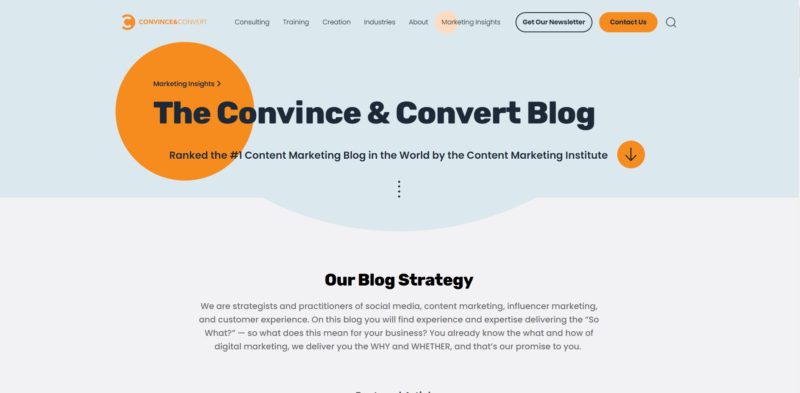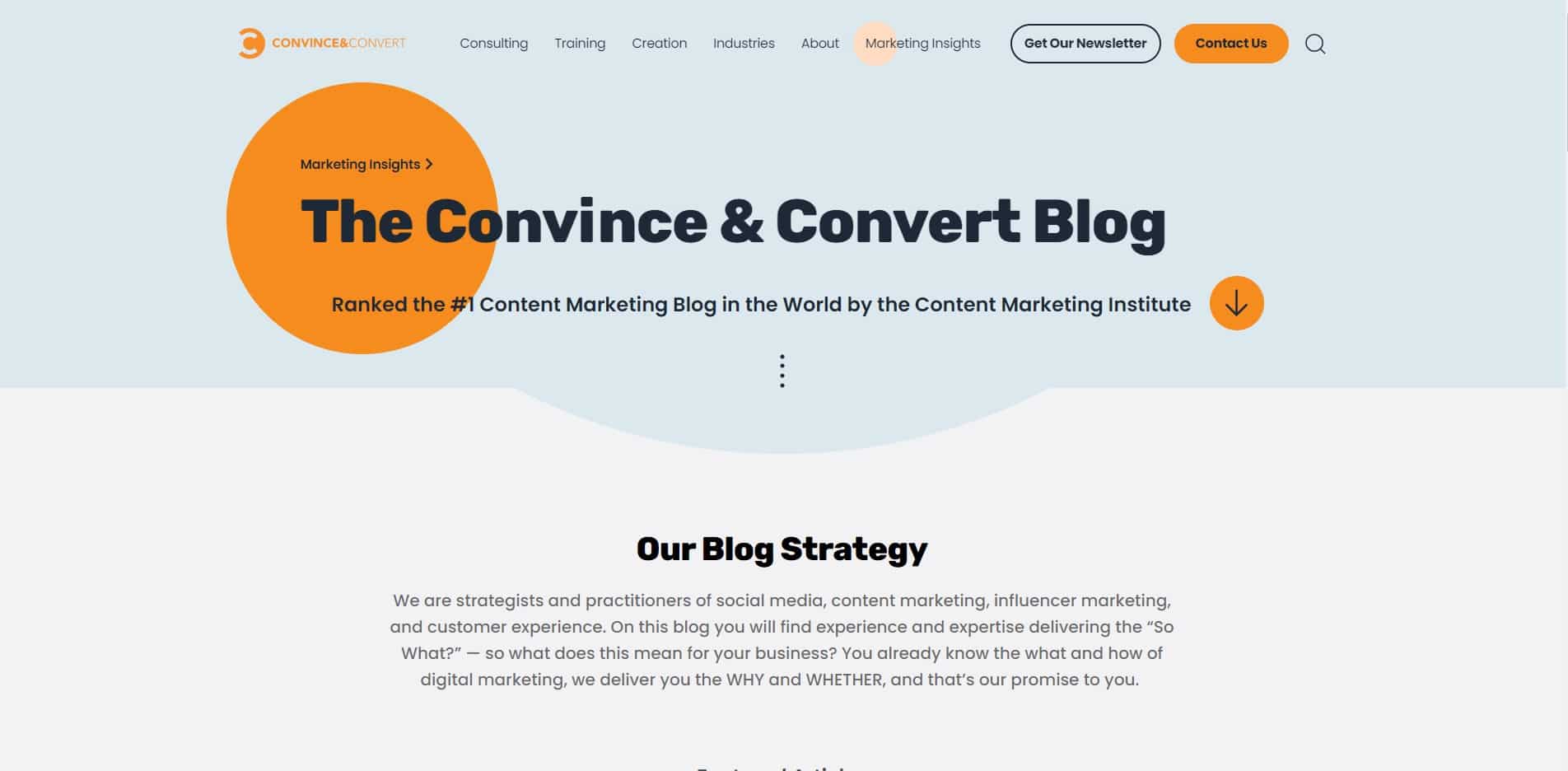 Convince & Convert is a marketing consulting firm helping businesses to build and execute digital marketing strategies and they provide the best information about content marketing specializing in B2B.
With their experience in content marketing, they share a lot of useful information about how to do it and give you some of the current content marketing strategies and best practices.
For me, they are especially useful to create multichannel B2B content marketing strategy to target B2B target audience as their insights from consulting customers and research help me better understand the current B2B buyer behavior and adapt my own strategy.
Often after reading their articles, I find ways to improve my content marketing and after the implementation, I do see positive improvements.
Therefore Convince & Convert is definitely one of the best B2B marketing blogs if you want to get actionable and real-life knowledge.
8. Social Media Examiner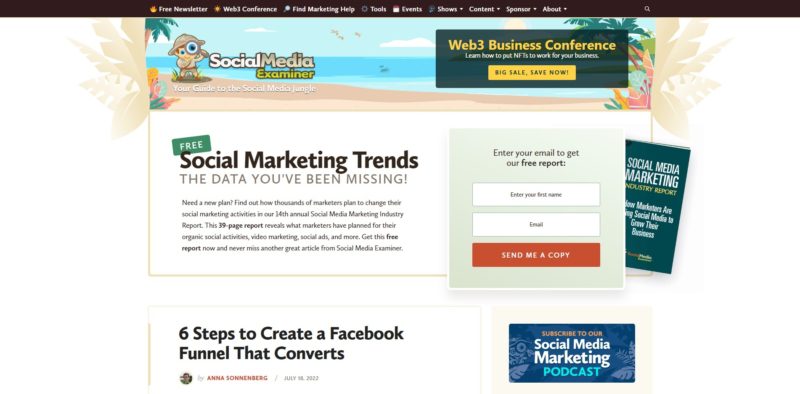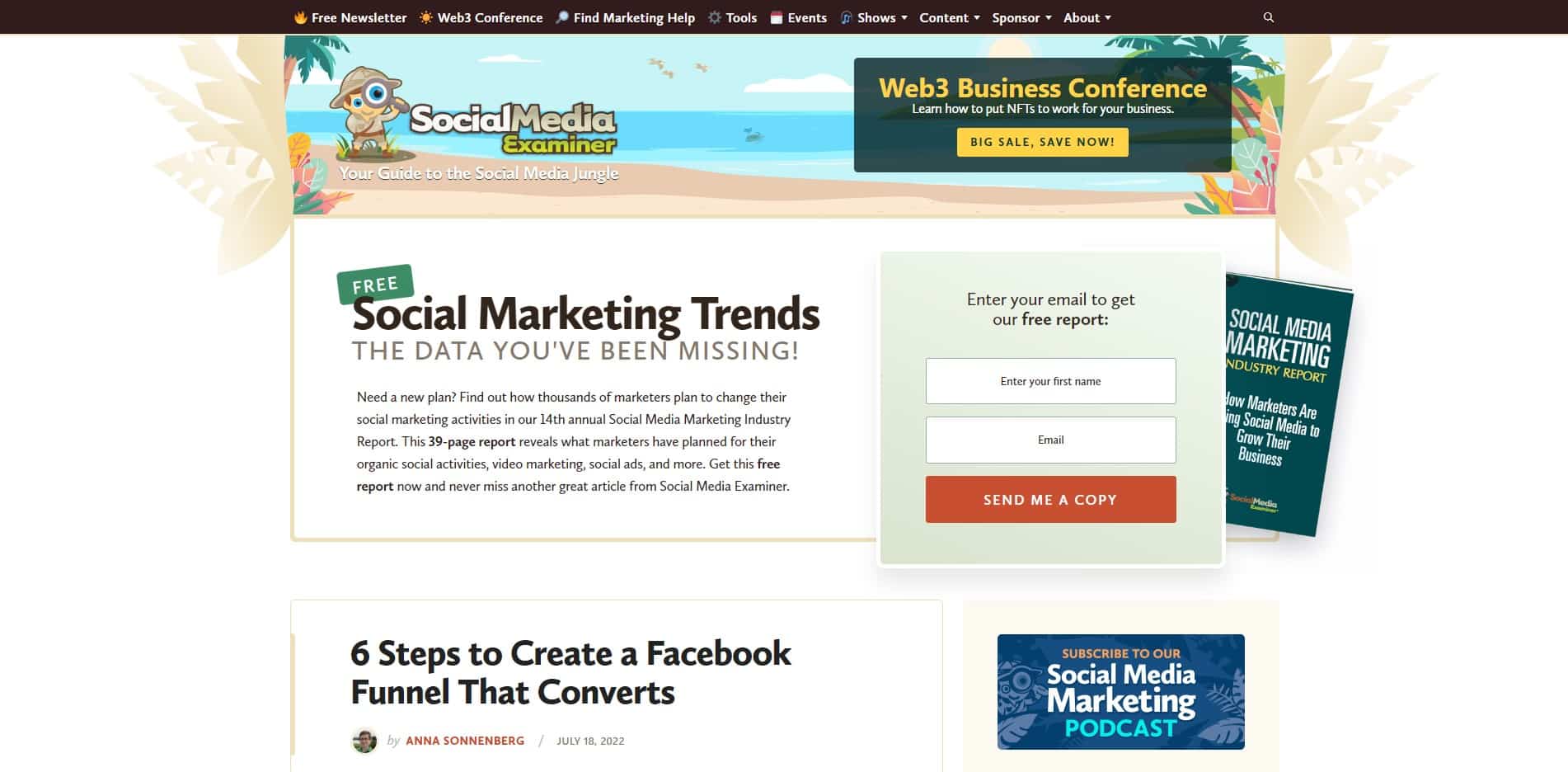 Social Media Examiner used to focus only on marketing, but currently, they are venturing into NFTs, crypto space, and other non-related marketing topics.
Needless to say, their content focusing on B2B marketing is still something I want to check out, especially their social media marketing articles.
Because if there is one biggest weakness I have, it is definitely social media marketing. I am not the best at it and with their social media marketing knowledge I can get a good amount of information in order to launch at least a decent social media campaign.
But I also enjoy their social media reports, which help me better understand the social media world and generally stay up to date.
So, for these and other reasons Social Media Examiner is one of the best B2B marketing blogs I go to, to up my knowledge.
9. Unbounce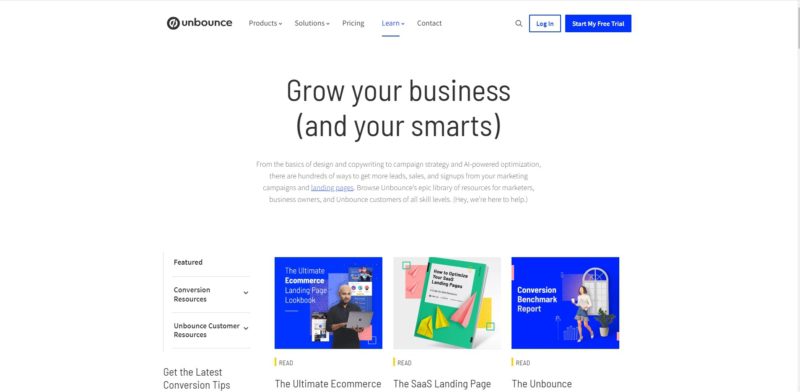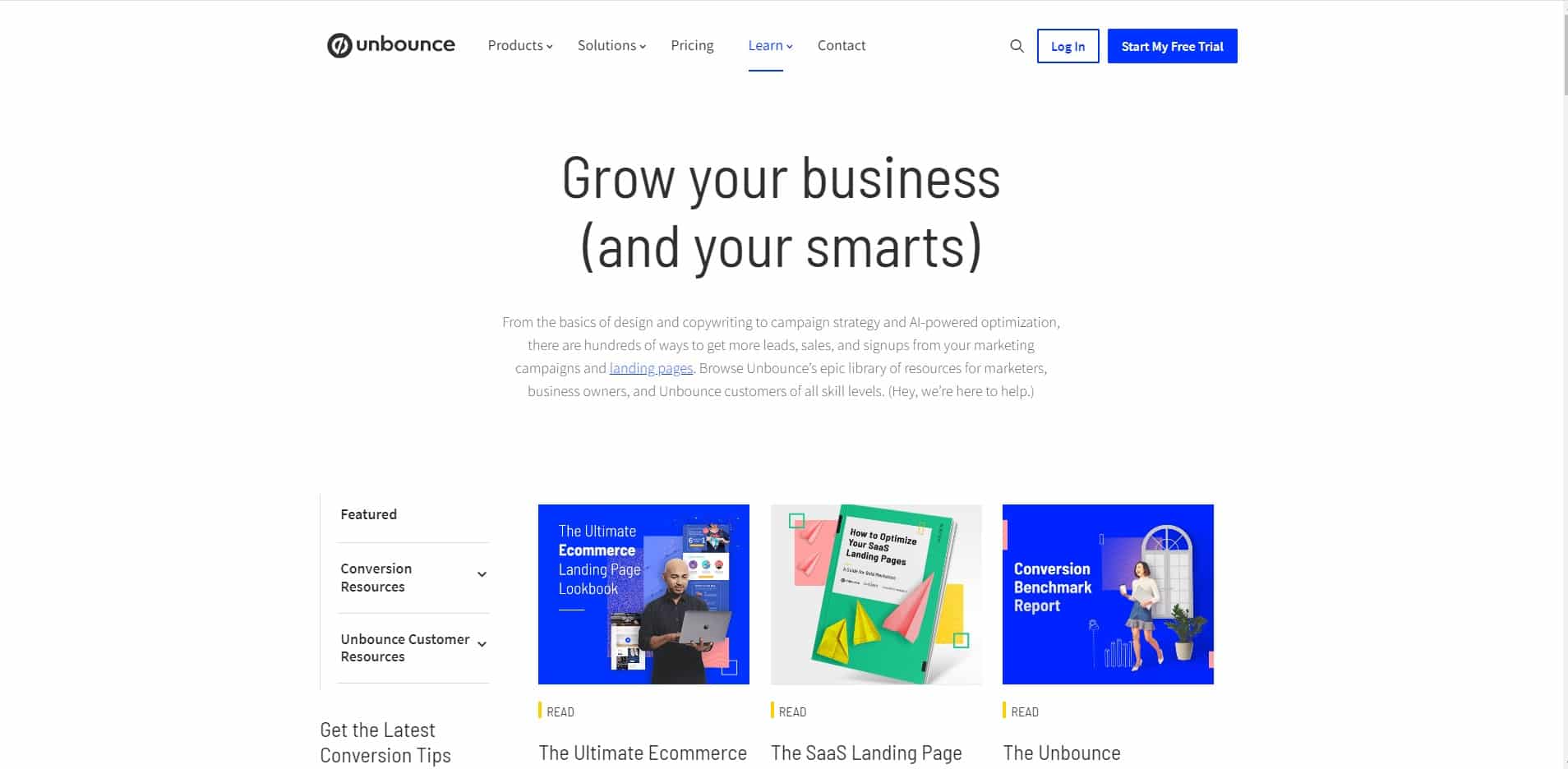 Unbounce is a landing page SaaS helping companies to improve conversion rates from their campaigns and generate more leads or sales for their businesses.
With their focus being primarily on conversion rate optimization together with their software focusing on CRO, their insights on how to improve conversions, create better landing pages and get more music for your bucks makes their blog a gold mine.
If there is one thing that is super important and can bring almost immediate results by bringing you more leads or sales without almost any additional cost to your business it's conversion rate optimization and these guys know how to do it well.
I especially enjoy it when they create research and insights based on their large number of clients because they can see what is currently working.
So, for me, whenever I am doing conversion optimization for my landing pages, blog posts, product pages, category pages, or any other pages on a website, Unbounce is a go-to place for me to make sure I do it right.
That's why they are definitely one of the most important B2B marketing blogs that every B2B marketer should read. Also check out our article on best Unbounce alternatives.
10. Content Marketing Institute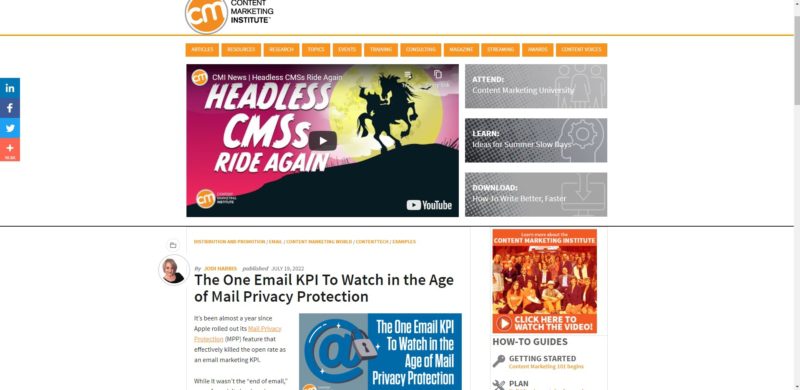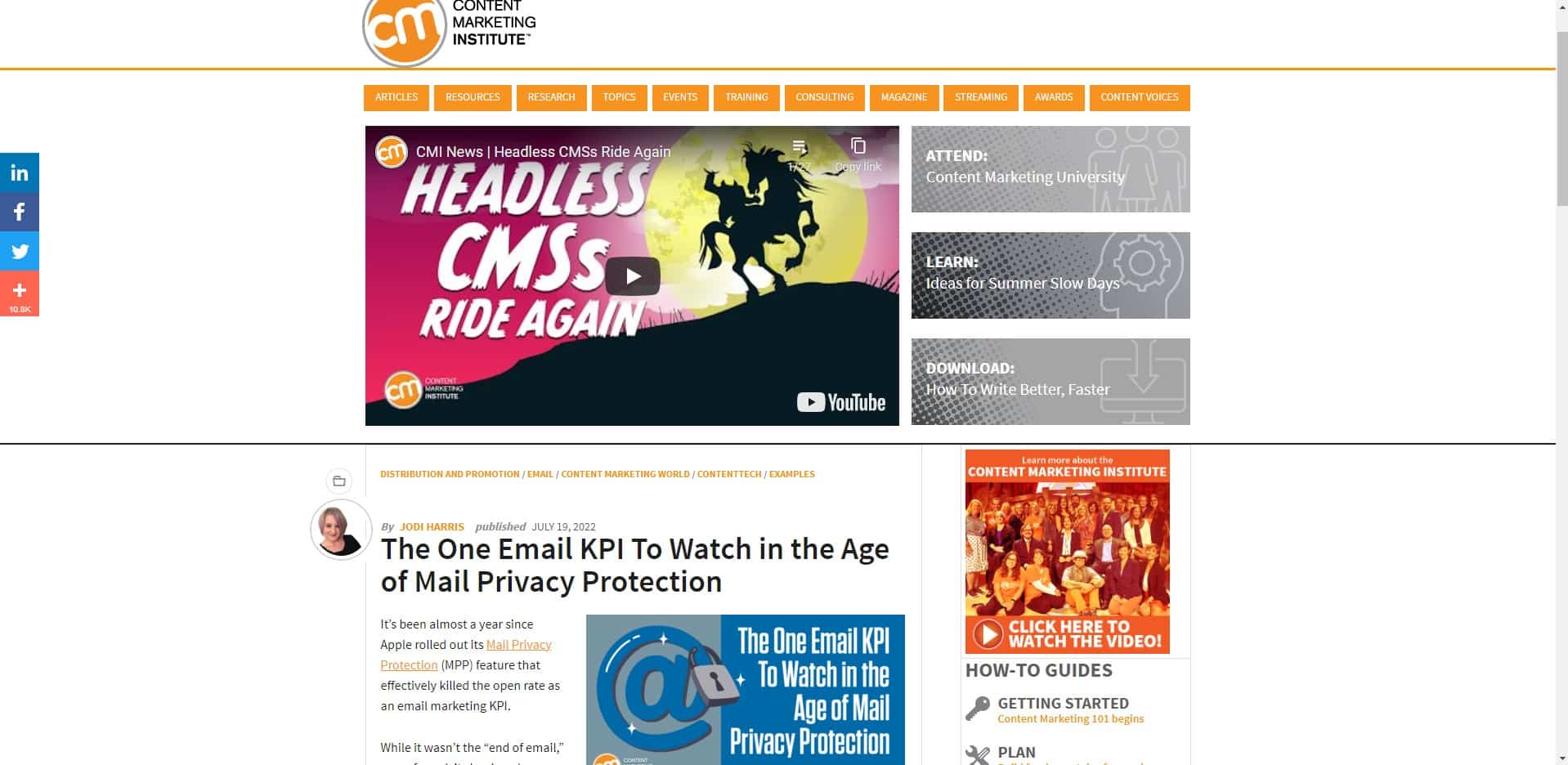 Content Marketing Institute is purely dedicated to content marketing helping both B2C and B2B marketers to improve their content marketing strategy by providing high-quality content and research related to content marketing.
Content Marketing Institute is the go-to place if you want to receive new trends and learn more about content marketing regardless it is for email marketing, blogging, social media marketing, or even press release for SEO, they've got you covered.
For me, CMI is a place to not only learn content marketing but also understand how each channel works, what's their role in B2B marketing, and connect all the dots to create a more personalized and seamless B2B buyer journey.
Especially their research helps me to focus on current trends to ensure I provide a great, up-to-date user experience and maximize my conversions.
That's why for me CMI is one of the best B2B marketing blogs that I keep browsing on a consistent basis.
11. ClickFunnels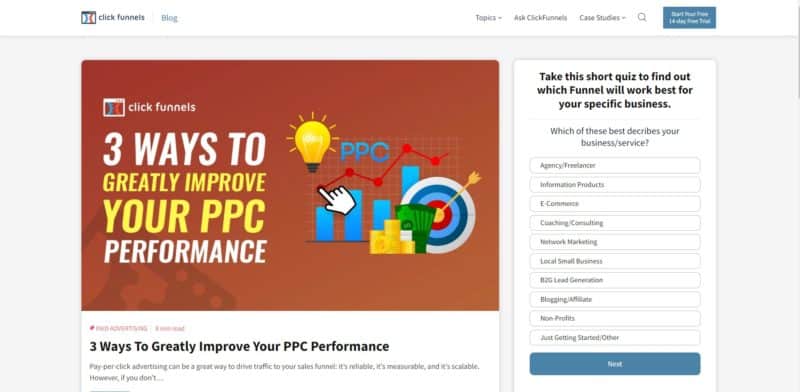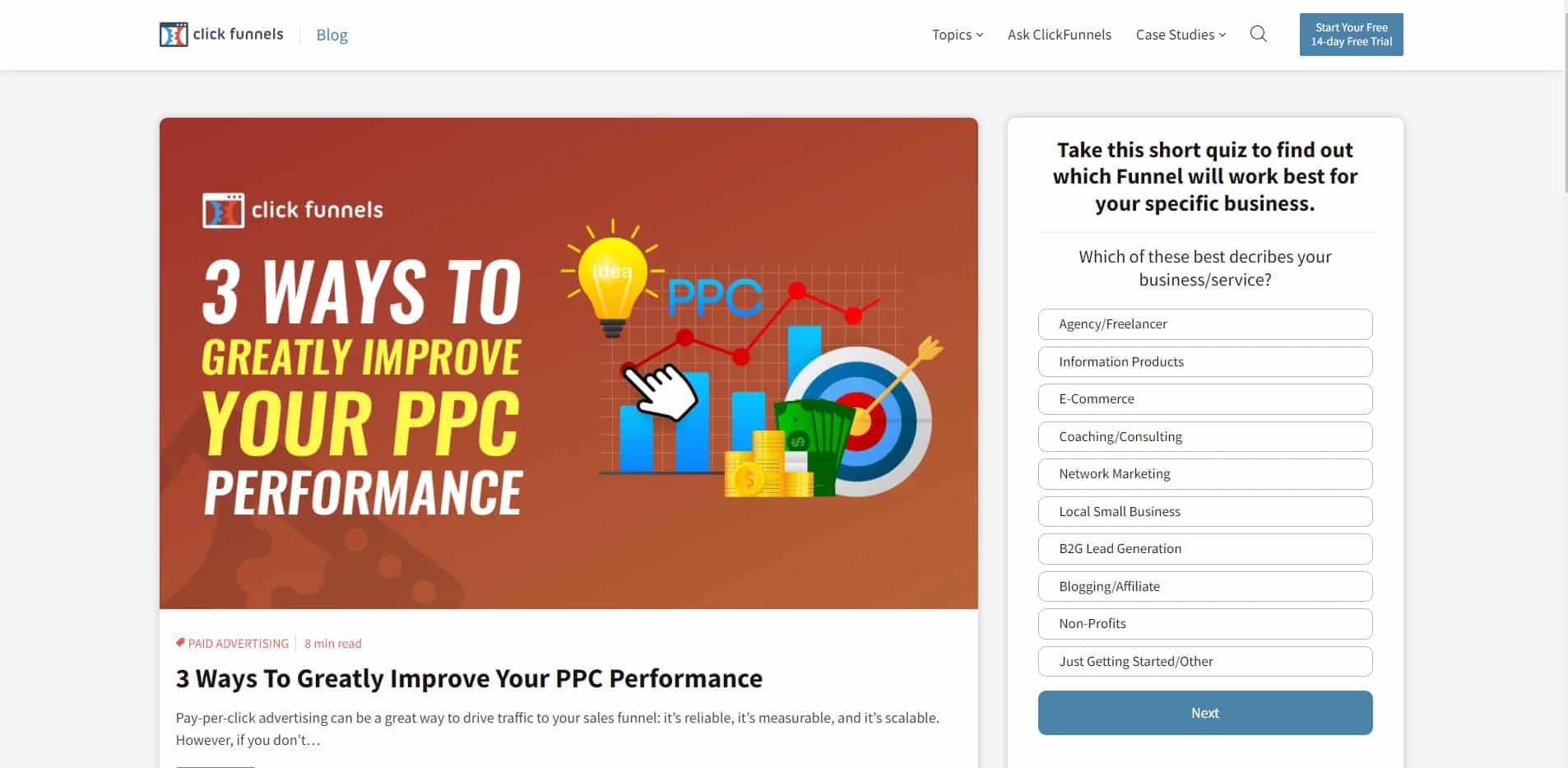 ClickFunnels is a marketing and sales software to streamline your entire funnel process in one tool to help marketers, bloggers, influencers, business owners, and many more people to create effective and highly converting sales funnels.
Having a working funnel can make a huge difference in your revenue and these guys know what they are talking about.
ClickFunnels owned by Russel Brunson is specialized in funnels and their insights on how to build an effective funnel for your business are extremely valuable.
That's why this is my go-to place to learn about marketing and sales funnel and improve conversions for me and my clients.
So, for these and many, many more reasons, ClickFunnels is definitely one of the best B2B marketing blogs you should read!
12. B2B Digital Marketers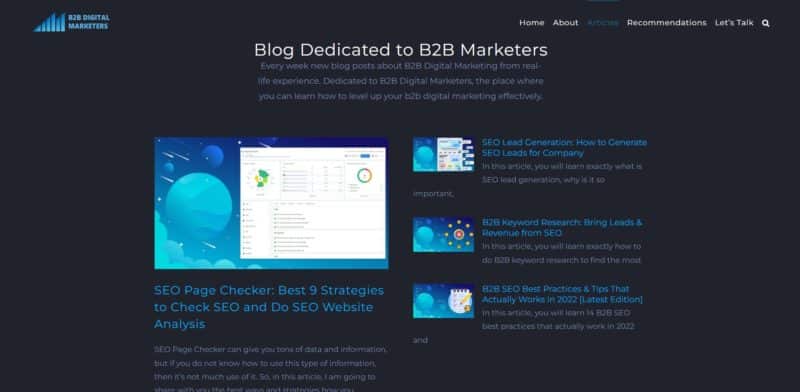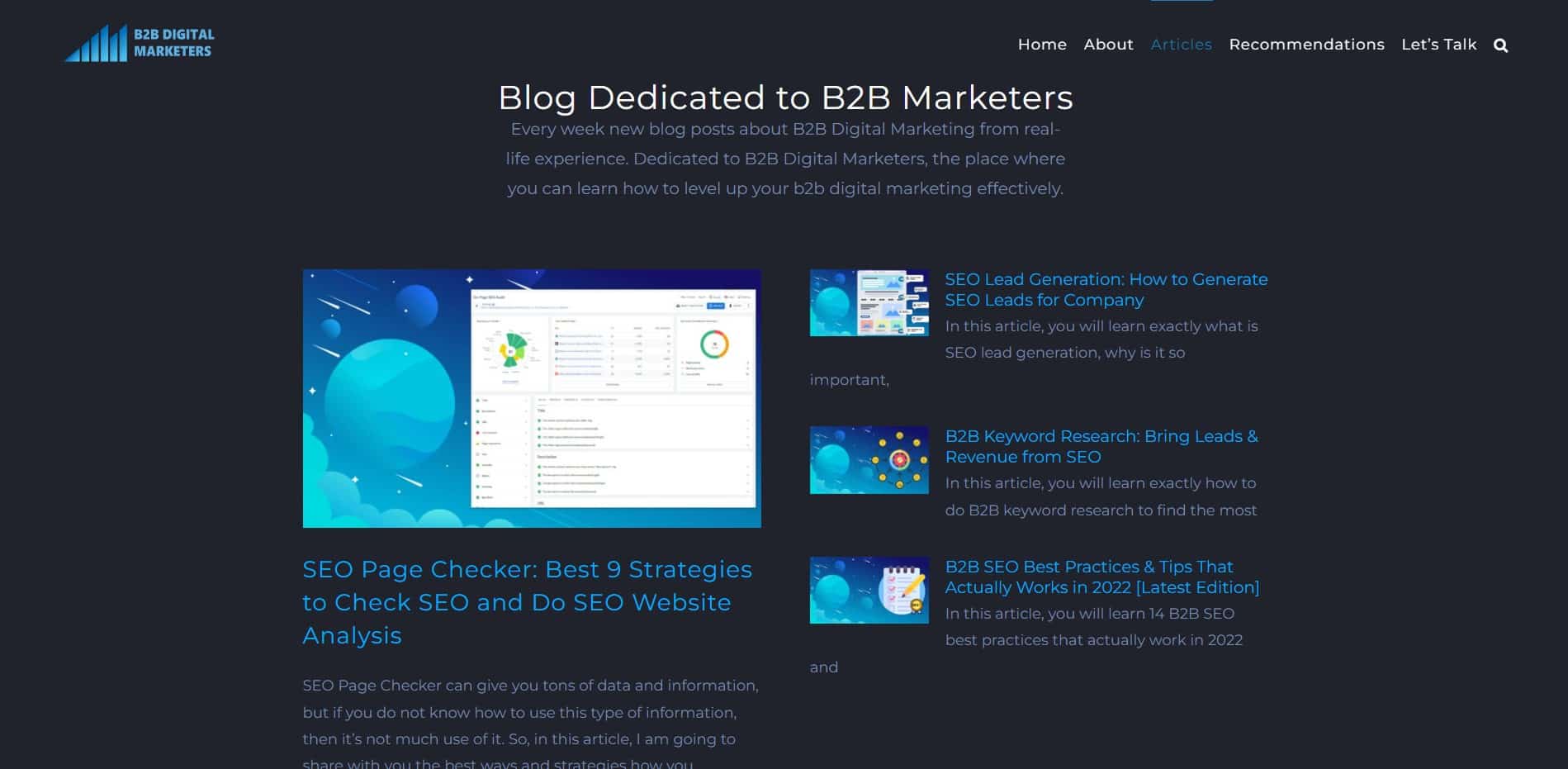 And the last humble mention is my B2B Digital Marketers Blog because I truly believe I am giving you the best I've got to improve your B2B digital marketing knowledge in order to get you the best results from your B2B marketing campaigns. Plus, as you can see, I am analyzing and learning from one of the best B2B marketing blogs in the industry.
I started B2BDigitalMarketers.com for three reasons:
To share truly comprehensive articles and create an extensive library of articles related to B2B marketing topics created only by experts in the industry who walk the talk, and I mean 50k steps everyday kind of walk, in order to create a mini search engine for B2B marketing knowledge.
To keep expanding and improving my knowledge. Like they say, once to teach is twice to learn and for me, this always worked as by creating articles, I am constantly being pushed to do research to provide not only my experience and knowledge but also the industry best practices.
To put my name out there. I won't lie to you, that it's only about helping you and learning more, but it is also a marketing channel for me to improve my personal branding, create business and make money for me and my family.
So, for these reasons, I spend a lot of my time and effort to make sure I follow my vision and provide the best I have with every single article.
And I mean even if I am writing an article for 10 search volumes keyword I provide as much as I can, which often results in 5,000 words article. Check out my articles on B2B SEO audit, profitable keywords, or B2B keyword research, they've got barely any search volume, but I still provide an extensive amount of knowledge to cover as much about the topic to help the few who are searching for it.
For some, the effort is not worthy of the results, but it aligns with my vision, and I cannot help myself.
With that, I hope my blog finds a place among your bookmarks and you find some value in my articles.
Conclusion
These are only a few best B2B marketing blogs, but there are many and many more and I don't want to say that those I did not mention are of lower quality or worse than these above.
That's definitely not the case! There are a ton of great B2B marketing blogs I do not even know of and they deserve to be on the list of best B2B marketing blogs.
So, the list that you are seeing here are the blogs that I visit most frequently to up my knowledge. However, there are over 100+ blogs that I visit on a regular basis or from time to time when I am searching for something.
So, if I did not include your blog, I am sorry, I still think you are the best as well!
Related Articles:
Also, check out our SEO hub page to find all our Digital Marketing resources.
Disclaimer
This article was created by Eduard Dziak and may contain affiliate links. The following were used to optimize the article for the best user and search engine experience include:
SE Ranking for keyword research and on-page SEO optimization
Surfer SEO for SEO-friendly content creation for users and search engines.
Jasper AI for grammar correction and information enhancement.
The article is based on the author's own experience and knowledge, drawn from both their own work and that of their clients, to provide the latest, proven methods.