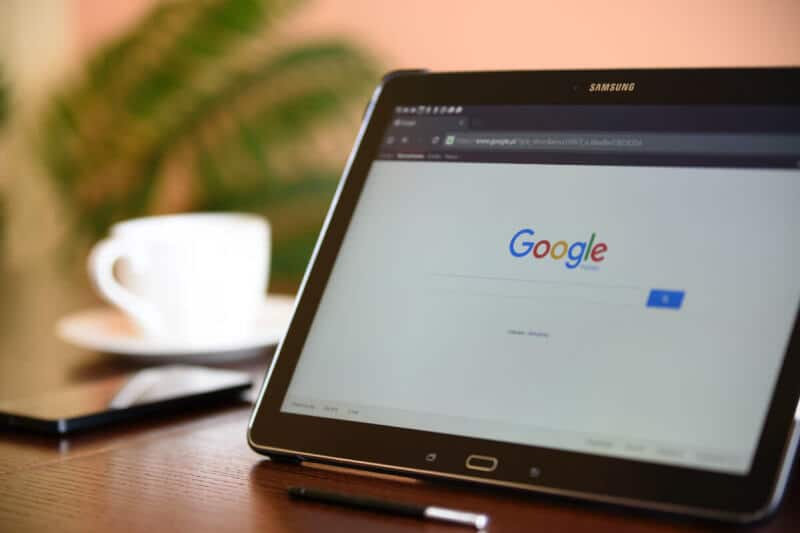 In the world of the internet, SEO has become an inevitable digital marketing strategy for all marketers whether it is in business to consumer or business to the business industry and yet, many B2B marketers still question why SEO is important for a B2B company?
Today, I am going to give you 8 major reasons why you should have a dedicated SEO strategy for your business so you can bring consistently leads to your business, even when you are on holiday, sleeping, or at the gym.
Yes, SEO can bring you many great benefits for your company especially if it is done properly and therefore, I am excited to tell you all these benefits, so hopefully, you
will find value within SEO for B2B companies and start building your SEO strategy.
Before we started, I would like to explain a few things about B2B SEO Strategy so you can create a better SEO strategy in 2020.
undefined
What does SEO mean?
If you are new to digital marketing and how SEO works you might also wonder what SEO means and what does it stands for.
Therefore, let me explain it to you.
So, SEO is a short form for Search Engine Optimization, and it is used by search engines on the internet to recognize the best websites to give you an answer to search inquiry or your question.
That's why SEO is a big thing for digital marketers as SEO strategies are made to influence search engines and also people to become the chosen website for searcher question if it is related.
That means with proper search engine optimization tactics you can get the first position in the ranking system, which is equal to win a gold medal but in search engines, where you compete with millions of websites worldwide or local, depending on your target audience.
How SEO Works?
As I already mentioned to you, search engines are looking at your website how well you are optimized for the search engines.
They are looking at things like:
Your Keywords Optimization
Meta and title tags
Speed of your website
Responsiveness to different screen size
User behaviors on your website
Outbound & Inbound Links
And much more than that.
Search engine like Google has over 200 algorithms to determine whether your website is qualified to get good ranking to related keywords to your business.
With all the algorithms Google can give you a pretty accurate answer your question.
So, there is no wonder that Google is the leader between search engines as they do the best to develop smart search engine to help quickly find searchers' answers no matter what they are searching for.
In 2019 (to date), Google accounted for just over 75% of all global desktop search traffic, followed by Bing at 9.97%, Baidu at 9.34%, and Yahoo at 2.77%. [Source: NetMarketShare]
Google has received nearly 2.3 trillion searches this year. [Source: Internet Live Stats]
High-quality content and link building are the two most important signals used by Google to rank your website for search. [Source: Search Engine Watch]
Therefore, if you want to focus on SEO you should be more interested in Google search as most of the traffic probably will come from the Google
That's why you should play by Google rules.
So let's look at the 8 crucial reasons why you need SEO for your B2B Company.
1. Increase Lead Generation
Lead generation is one of the top b2b challenges for marketers, especially when the competition is getting tougher and prospects have more options to choose from.
As we can see from the graph, lead generation is becoming important for business therefore every good b2b marketing strategy will come in handy if it can increase the lead generation.
Hence, if you do not have leads coming to your business, how can you run a business?
Without leads, you can't have customers, simple math.
That's why B2B SEO strategy is a great strategy for your business as it will increase lead generation for your company at a relatively low cost, especially when you can see statistics like this about B2B SEO:
89% of B2B researchers use the internet to gather information about purchases. 90% of them use search engines to do so.
B2B researchers won't get in touch with a salesperson until they're 57% of the way through their buyer's journey.
B2B SEO statistics like this will tell that SEO for your business is essential and if you do it right you will rapidly increase your lead generation.
Some b2b marketers have reported that they increased their lead generation by 67% per month with SEO strategy.
2. Shorten Sales Cycle
Driving more leads is an essential part of your business to create more customers, but in the b2b industry, the sales cycle is much longer.
On average the sales cycle is 6 months long in the I b2b industry.
That means 6 months of expenses for your salespeople to come back and forth with your prospect trying to close the deal.
Some of the prospects require special care like nice restaurants, golf clubs, and special gifts.
All of this can make it very expensive and it is safe to say, that the longer it takes to close your prospects the more you need to spend on them.
That's why you should be using the b2b SEO strategy within your marketing plan as it can shorten your sales cycle.
Statistics like this prove that if you provide good quality content and helpful to your target audience you will decrease your selling cycle because:
Related Article: B2B Target Audience Everything You Need to Know [Ultimate Guide]
89% of B2B researchers use the internet to gather information about purchases. 90% of them use search engines to do so.
72% of marketers see the creation of useful content as the most productive SEO Strategy.
Therefore, if you become between the first positions in ranking, you can be the one who would provide helpful information to your target audience.
Once you become a go-to place for more information related to your industry, you will inevitably become a thought leader and expert, which will increase your credibility and trustworthiness within your industry and between your prospects.
Like this, you can provide faster answers to your prospects, gain faster trust with less questioning whether you can do the job for them or not.
SEO shortens the sales cycle because you will become the go-to source within your industry for your prospects. They will see you as an expert.
Once they will see you as an expert your sales cycle will reduce.
3. Improve Leads Quality
In hand to hand, a shorter sales cycle comes with improved leads quality as an SEO strategy is one of the best targeting options for businesses to target their audience.
With creating relevant content, you can increase your web traffic, of more than 434%.
A big part of SEO is actually developing relevant content for your target audience as statistics said:
72% of marketers say the single most effective SEO tactic is creating relevant content. [Source: SearchEnginePeople]
Quality content is the key factor in any good SEO strategy. Improvements in the content have been known to increase blog traffic by as much as 2,000%. [Source: SearchEnginePeople]
Quality content should answer any question they might have, as when you do this right, the search engine will see you as the right place where to send people to get the answer.
Usually, people who are searching for answers having high needs and therefore it makes them hottest leads and capturing them with relevant content you will improve the quality of your leads.
For example, you are running an email automation software company and somebody is searching for Email Automation software.
That means that he/she has recognized an urge for lead nurturing strategy and to improve it, prospect needs email automation software.
So, the prospect starts searching.
With this keyword, the prospect will start seeing a blog post about email automation. So, writing-related article to this question, you will target people who recognize the need for email automation software (Your people)
Which makes them very hot leads for your company.
4. Increase Brand Awareness
Brand awareness is all about how many people are seeing your brand, whether it is online on social media, your website and in the search, or
offline at the events.
In online you can easily monitor your impressions of your website with tools like Google Search Console which is for free.
Therefore, the next reason why you should be using SEO strategy is that your brand awareness will increase as well, as the better your SEO is, the more people will start seeing your links to your website.
With that, your brand awareness will instantly increase too.
And this is important as in marketing there is an old rule called the Rule of 7.
Prospects need to see you 7 times before they see you for the first time.
Therefore, increasing your brand awareness is an essential component for your marketing to drive more leads to your business.
Because people usually do not buy for the first time seeing the company and that especially applies in the b2b industry where the price tag is high.
That's why b2b buyers conduct research to make sure they are making a good decision about choosing the vendor.
Statistics said that:
Most of the b2b buyers complete 57% of the buyer journey before first contacting a salesperson.
On average b2b buyer will see 6-12 pieces of content before contacting a salesperson.
This means that if you are the one who can provide the related content to your buyers, then you are most likely to win the deal, as they will
gain the confidence within your company and your credibility of solving their challenges.
So, improving SEO and writing more content improve your odds of being seen and getting the impressions and also become the go-to source for your b2b buyers.
5. Drive More Traffic
As I already mentioned, using B2B SEO strategy will improve your business ranking in search engines and drive more traffic to your website, events or any places you like.
Of course, this requires skill to become first in ranking on selected search terms but nowadays you can hire cheap freelancers which can help you to improve your SEO and become #1 in search results.
But why does it matter if you are first, second, or tenth in the search result?
By recent statistic:
The first five organic results account for 67.60% of all the clicks. [Source: Zero Limit Web]
That's why focusing on improving your b2b SEO strategy will make you rank higher and it will bring more traffic to your website and places you want.
With that being said, driving more traffic to your website always comes down to provide value to your readers.
So, long and good quality content is the #1 tactic for your b2b SEO.
6. Improve Search Ranking
The next reason why you should be focusing on b2b search engine optimization is that you can rank higher for the keywords that your prospects normally types when they do research about your products and services.
Especially this is important in the early stage of your prospect research when he/she learning about products and doesn't know much about it.
71% of buyers begin their research with generic google searches.
So, if you will be able to rank for these generics google searches for your target audience then you have a great chance to influence them in a very early stage and give them the feeling that your competitive advantages are the most important factors for your industry products and services.
Therefore, if you start implementing your b2b SEO strategy you can start capturing leads not only in the late stage when they are choosing a vendor for the preferred solution but even in very early stage and influence the leads.
With that, you will be able to win more deals.
Also, the more leads will come to you and find your website helpful the more they will refer to your website.
Then this will increase the chance that industry influencer starts linking to your website too and with that, you will improve your search ranking as well.
Remember:
High-quality content and link building are the two most important signals used by Google to rank your website for search. [Source: Search Engine Watch]
7. Increase Brand Credibility
Winning deals in business to the business industry is a complicated process of you trying to persuade your prospects to buy from you and not your competitor.
The best companies have won many deals based on just a few factors and those are:
I want you to think about it, would you buy a product or service from a company that you do not trust?
Of course not, how can you, when you do not believe it will do the thing you want.
And that's especially important in b2b industry where the selling is based on building relationships with your customers and prospects and create a bond of trust between each other.
Therefore, the aspect of trust is so important for many b2b companies and that's why business to business SEO marketing strategy is essential for them.
As you will be improving SEO you will gain so many benefits I have stated above.
Also, your credibility will rise too.
If you start appearing between the top search results, people always seeing your articles and website, and you start providing helpful content to them, then your brand credibility and trustworthiness will improve.
That will lead to all the benefits I have mentioned above and much more.
So, focusing on and developing a proper SEO strategy for your company will help you to become more credible.
And being more credible is important for the start-up as well as for established companies the same way.
8. Bring Consistently Leads
What I really love about SEO is that it will bring you consistently leads to your business whether you sleep, having a holiday or exercise.
No matter what you do, once you set up your b2b SEO strategy, it will work 24/7 whenever people are searching for your product and
services.
And it all works automatically that your leads will get what you want without you being there and explaining them more about your products and services.
Of course, SEO strategy is not "make it and leave it" strategy, as search engines making changes all the time!
In 2019, Google had made over 13 thousand upgrades to their algorithms and if you will leave your SEO, you will fall behind the upgrades and slowly decreasing your results.
But that doesn't mean that you need to be 24/7 working on your SEO, of course not!
As I said, my business is driving constantly leads when I exercise, sleep or having beach time on my holiday.
So, creating a b2b SEO strategy is extremely rewarding for your business, so that's why you should be applying it within your marketing as soon as possible to drive incredible results possible by SEO marketing.
Summary of Why B2B SEO Strategy Is Important for Your Business
Having a search engine optimized website is worthy for your business and every marketer should do it for their business.
But you should also know that it requires a lot of work and it is no quick fix and you need to make sure that you are okay that the results take some time.
As SEO takes time before it kicks in and it doesn't bring fast results like PPC (Pay-per-click advertisement)
But if you are planning to run the business for longer than 2 years then you should definitely consider SEO for your business as it can be the main lead generation campaign with very little cost.
Therefore I want to share a few statistics about SEO you should be aware of, so you know when and what results to expect.
SEO can take between 6-18 months before it starts properly works. It depends on things like how long your website is established, how many links you have etc.
SEO is constantly changing, and it takes effort to keep learning and optimizing. As search engines trying to be smarter and provide better results their rules are changing to achieve this.
Useful content is the most effective SEO tactic and right after is links.
Video content drives 50% more organic traffic and better results rather than blogs.
I hope this article is helpful for your business and definitely let me know whether you are using SEO or I made you start thinking about it.
Related Articles
Resources