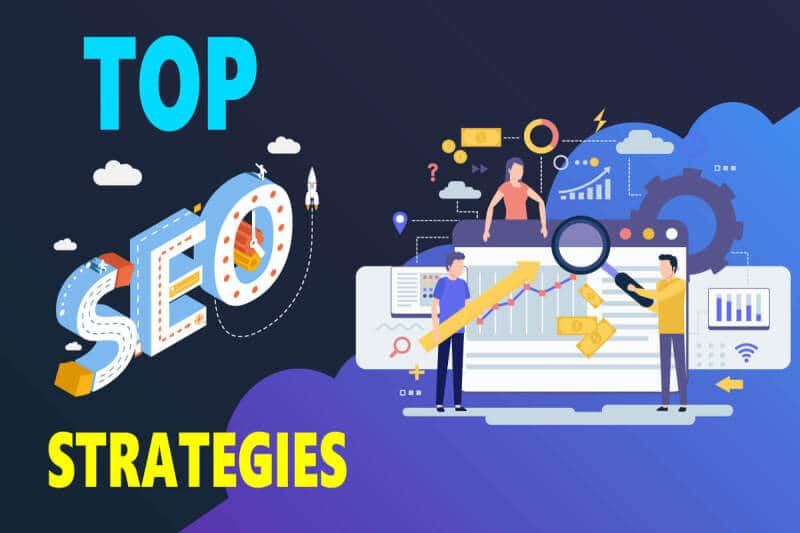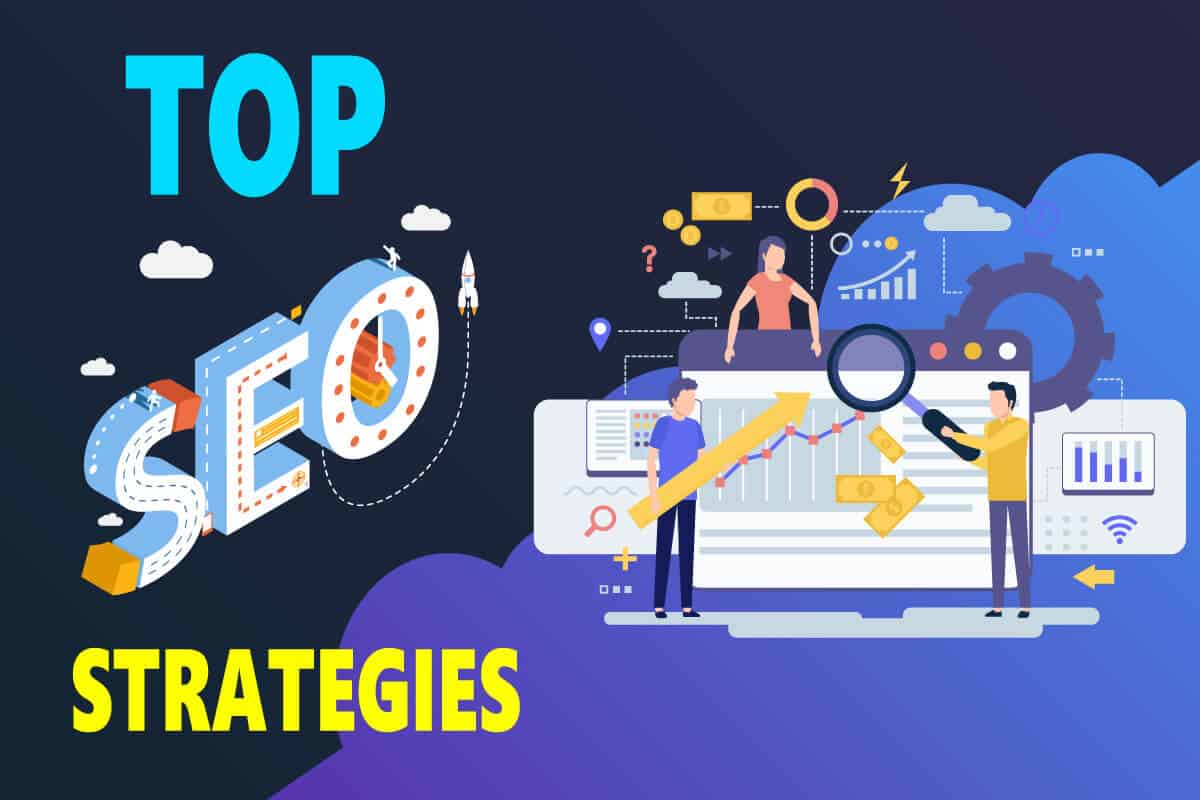 In this article, I am going to share with you the top 7 B2B SEO strategies for 2021 with helpful tips and tricks that will help you to boost your lead generation and organic traffic for your business.
According to 59% of B2B marketers say SEO has the biggest impact on their lead generation goals and using SEO for lead generation is extremely important.
Therefore, let me share with you the proven B2B SEO strategies that will be very much important to effectively drive leads for your business and successfully compete with large brands.
So if you are preparing your B2B SEO strategy plan, then I recommend checking out these strategies I will be focusing on in 2021 to boost my website results.
1. Keyword Research
The first B2B SEO strategy that I must mention and is essential to your online success is keyword research as this SEO strategy is crucial for you to not only bring organic traffic but attract your B2B target audience that later can become leads.
And I know that keyword research is one of the top challenges in SEO and many make a lot of mistakes during keyword research. But it is essential to include keyword research within your B2B SEO strategy plan.
Keywords Research is basically an SEO technique to find topics, words, or phrases that people are using to find information and solutions and also your products and services.
It provides marketers with specific search data that can help them better understand their target audience and how they are using search engines to find information and solutions.
So, in reverse, marketers can use this data and information that they have got from keyword research and create pieces of content to target those keywords and answer the questions of their target audience.
Therefore, the right keyword research is extremely important because you as a marketer get all the information you need for you to effectively form B2B SEO and B2B Content Marketing strategy plan.
Also, this helps Google as well, as thanks to keyword research your will be creating specific content for your industry which not only helps Google better understand and position your website, but it helps build the authoritativeness of your website which is one of the important ranking factors.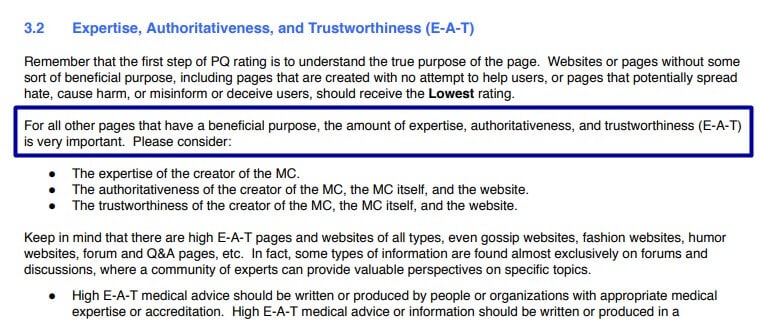 Therefore, whenever you start preparing a B2B SEO strategy plan you must conduct thorough keyword research as this will set your company website for success.
2. B2B On-Page SEO
The second on our list of B2B SEO strategies are doing on-page SEO to ensure that your website maximizing the opportunities from your current effort.
I have seen so many bloggers and B2B marketers focusing on all kinds of marketing strategies to bring organic traffic and leads for their business but neglecting their on-page SEO strategy.
You must remember, that on-page SEO strategy is one of the biggest opportunities for you and one of the few marketing strategies that you have absolute control over, and by applying some of the best on-page SEO practices you can easily grow your organic traffic and lead generation.
So what is actually this strategy?
B2B on-page SEO is the strategy to optimize your website pages and its elements in order to rank higher for targeted keywords in the search results.
And some of the on-page SEO strategies are:
Page Speed
Title tags
Meta description
Alt-text and picture name
Keyword placement
And there are more on-page SEO strategies that you have absolute control over, and you should take control so you do not miss out on opportunities.
Because this strategy helps search engines and people to better understand what your web page is about by looking at things like title tag, URL path, and meta description.


3. B2B Off-Page SEO
The third from our list of B2B SEO Strategies is an Off-page SEO strategy that is another super important part of search engine optimization and driving more organic traffic and leads for your business.
So, let's first discuss what is off-page SEO?
Off-page SEO is the practice of optimizing SEO outside of your own website in order to rank higher and earn more relevant traffic in search engines. Off-page optimization is focusing on ranking factors that involve improving search engine and user perception of a site's popularity, relevance, trustworthiness, and authority.
On-page and Off-page SEO strategies are focusing on the same thing, but the way how you execute both digital marketing strategies is different, and generally speaking, off-page SEO strategies are more challenging than on-page SEO strategies.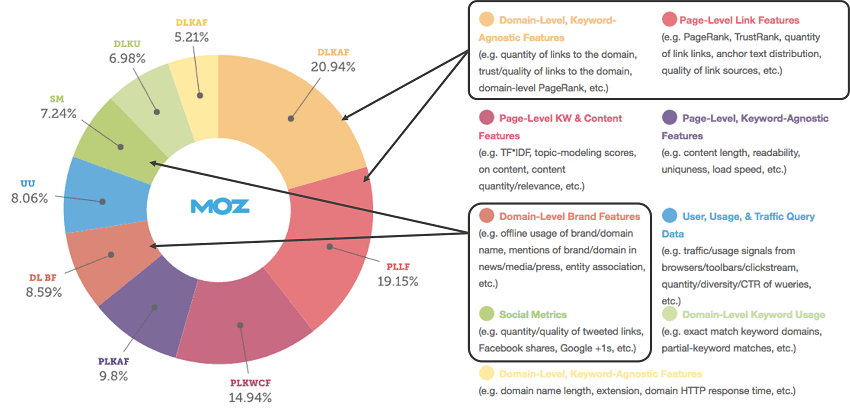 (source)
And while you can use some of the off-page services to help you with that I believe you would be better off to hire an SEO professional. You can also use some of the off-page tools such as SEMrush that is probably the most comprehensive or Ahrefs that is easy to use with powerful SEO features.
Either way, an off-page SEO strategy is super important because it helps you to increase your ranking, organic traffic, and lead generation by applying some of the best off-page practices. Just remember that it is quite challenging.
And according to the latest SEO trends, off-page techniques like link building, which is considered one of the hardest SEO strategy, is still very much important for your site to rank high in the search results.
But there are more off-page techniques:
Building social shares
Forum posting
Brand mentions
Blog directory submission
Article directory submission
And as you can see most of those are link building techniques that are focusing on getting backlinks from other sites to increase PageRank.
4. User Experience
The fourth B2B SEO strategy that you must be working on very hard and consistently is User Experience (UX) as this is becoming more important than ever with Google Core Web Vitals updates.
I remember those days when I could just stuff keywords on my website and start ranking for them, or if I wanted to go really hard, I put the keywords at the bottom of the page and make them the same color as my background to make them invisible to people but not to search engines.
These days are gone, and search engines are getting smarter and one of their main goals is to deliver a better user experience with every search they make. This means search engines like Google needs to update their algorithm frequently.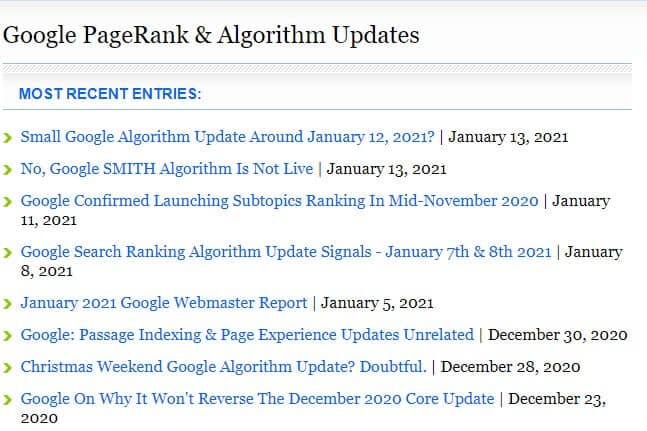 And not only them but webmasters must understand the user experience SEO factors and how UX impacts SEO to improve their ranking and conversion rates.
As recent studies from Forrester, Better UX could raise your website's conversion rate by 200%, and better UX design could yield conversion rates of up to 400%.
So that means SEO + UX = success because a well-optimized website with SEO helps search engines, and search engines want to help users so they follow user experience metrics like:
Click-through rate
Bounce rate
Time on website
Visited pages per session
So UX and SEO strongly correlate and from looking at Google updates and some of the SEO trends and predictions I can see why is UX important to SEO.
And honestly, it makes sense, just recent study from Walker Study shows that customer experience will overtake price and product as the key brand differentiator.
To summarize it why is UX important to SEO is because both are working together to help search engines and users to find relevant information as SEO helps search engines to give the right information and user experience provides the answer on the webpage.
5. Link Building
The next on our list of B2B SEO strategies I want to mention is Link Building. Link building strategy is still very much one of the top B2B SEO strategies that influence your ranking the most and it does not seem it will go away any time soon.
So what is it?
Link Building is a process of obtaining high-quality links from other websites to your own in order to increase the authoritativeness of the website and ranking in search results.
And there are many link building strategies to do that, but 65% of digital marketers state that link building is the hardest part of SEO as acquiring high-quality links from an authority website is not easy as it is very competitive and websites with high authority know the value of their backlink.
Thus they expect the same amount of value from those who are trying to acquire a link from them.
But the benefits of link building for your website are so great that you cannot simply ignore it and if you want to start generating organic traffic and leads, you must start applying some of the link building techniques.
Because as stated on Google, How Search Works in section Quality Content:
"if other prominent websites link to the page (what is known as PageRank), that has proven to be a good sign that the information is well trusted."
But do not worry even though I said many digital marketers say link building is hard, there are quite a few types of link building strategies to start effectively build links to your site such as:
Producing infographics
Creating research posts
Guest blogging
Skyscraper technique
Create unique and high-quality content (easily said than done)
Also, you can use some of the Link building services if you do not have the time or resources, but be sure that you must have the budget because these services aren't cheap, and I would definitely avoid the cheap one.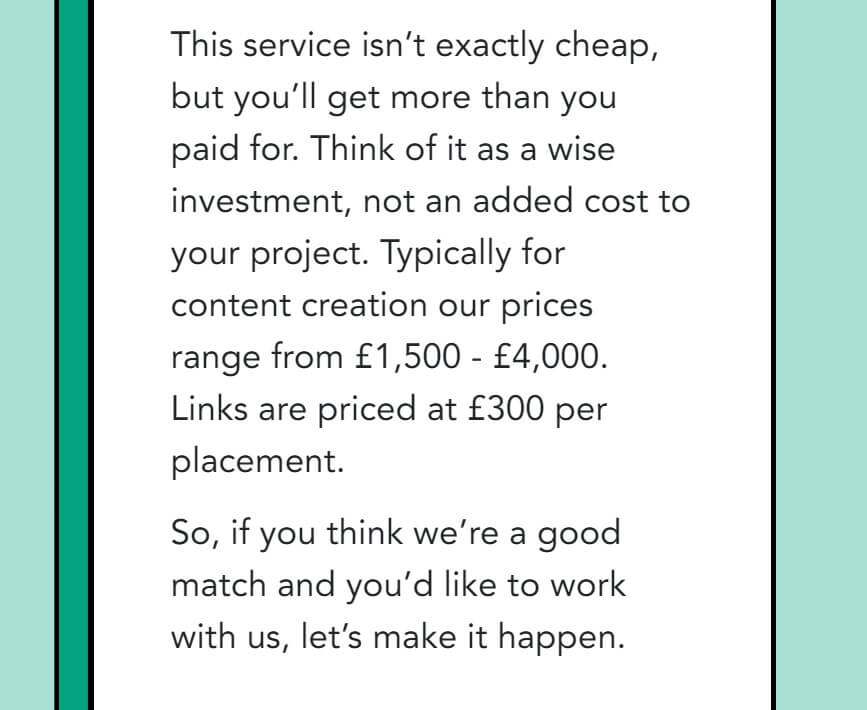 Also, you can use some of the link building tools like SEMrush or Ahrefs that will help you to find link building opportunities.
For example, SEMrush has link building features that helps you to find prospects, connect with them, send an email, and even track the progress. This feature makes it easier to do link building,
Either way, if you use link building services or tools I also recommend you to follow some of the link building examples so you can learn them to do on your own.
6. Internal Linking (+Topic Clusters)
Another very important B2B SEO strategy that you should include within your SEO strategy plan is internal linking and topic clusters because using these two strategies is the way how you should structure your content to rank for more competitive keywords and of course boost your ranking.
But let's first talk about internal link building.
Internal linking is one of the most important and easiest ways to increase your ranking for any of your webpages, but unfortunately, many bloggers and marketers are sometimes just too lazy to do that. Whether it is for their new blogs or pages or the older ones.
So what is internal linking and why you need it?
Internal linking is connecting related pages on your website to each other by using links. Because both users and search engines are using links to discover new pages and find information. This gives you a certain power to show what pages are the most important on your website and thus boost its ranking. Typically, marketers using this strategy to boost their product or services pages in the ranking.
I have mentioned linking mostly related pages to each other and I would like to a bit more explain what I mean by that and how Topic Clusters are related to that.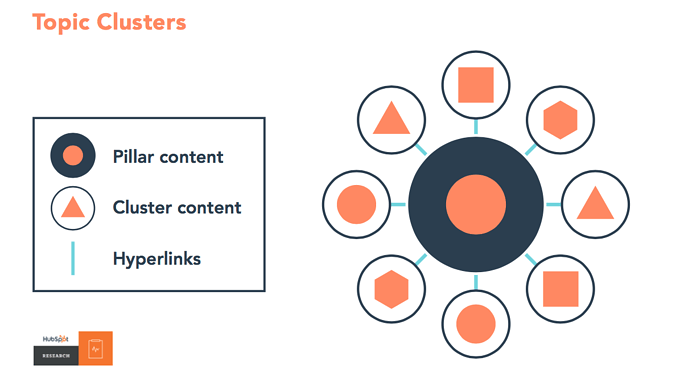 (source: hubspot.com)
I am not sure if you ever heard about the topic cluster, but I assume you did or if not, then you can use the provided link to learn more about it. Topic clusters are the new way how you should structure your content on your website, especially your blogs as this helps search engines and users find related content.
And by using topic clusters and internal linking you can boost your ranking and rank for more competitive keywords. These two strategies help Google to properly understand what your website is about and thus properly rank it.
Therefore, the recommended way to do SEO and start ranking for more competitive keywords is using topic clusters to build authority for your website.
And that is why link building and topics clusters are so important to boost lead generation and organic traffic and why you should start thinking about how to use these two strategies to boost your lead generation and organic traffic.
7. Spy on Your Competitors
The last on my list of B2B SEO strategies I want to mention is to spy on your competitors to see what is working for them and then of course use it for yourself.
I understand that spying on your competitors is not the most honest among the types of B2B SEO strategies out there. But this SEO technique is actually super important for your business whether you are in house marketer or marketing consultant.
Because I like to use this strategy especially when I am trying to understand my clients' needs and find the low-hanging fruit, as by spying on competitors I can quickly discover opportunities that can bring new traffic and leads for my client business.
But of course, there is a way how you should do that, and often I see that marketers who spy on competitors trying to compete with the competitor in the wrong way.
Let me give you an example. We have Competitors A, B, and C in a marketing niche. Each competitor is focusing on their own ways to generate organic traffic and lead to their business. From competitor analysis, I can see that Competitor A has a lot of organic traffic from keywords around email marketing, Competitor B from social media marketing, and Competitor C from SEO.
I can also see that Competitors A, B, and C have solid content-based and keyword backlinks on their high performing topics. Therefore, this gives me an idea it would be tough to compete as they have high authority for those topics and keywords.
But from the competitor analysis, I have also discovered that each of them has content about digital marketing and it generates a pretty decent organic traffic despite they have only a few pieces of content and backlinks about digital marketing.
Also, I can see that quite a lot of organizations are bidding on this keyword, which means it could also be profitable.
Great you have found an opportunity that might be worth pursuing. Like this, you do not directly compete, which you would probably lose, but rather find untapped opportunities for your company and became the authority for your own topics.
And to spy on your competitors I recommend using tools like SEMrush, Ahrefs, SE Ranking, or Ubersuggest as with these tools you can find plenty of opportunities for your business and not only as these SEO tools help you to do much more, so check them out!
Conclusion
I hope I have not disappointed you, I know that these are not some of the B2B SEO secret techniques that you might expect but let me be honest without you. The best SEOs do not use hundreds of SEO strategies and secret techniques to rank high.
Most of them are simply focusing on the few important and master them to get real results. Therefore this is not a complete list of all SEO strategies out there. This is a list of SEO strategies for 2021 that you should be focusing on.
So pick 3 and master them this year and I promise you will see big changes on your website. Trust me you do not need so many of them. Honestly, sometimes is better to do a few but properly, rather than many but wrongly.
Yes, there are many more B2B SEO strategies that you can use for your business to boost your ranking, lead generation, and organic traffic, but because there are many of them I wanted to narrow down to the 7 most important B2B SEO strategies for 2021.
Related Articles:
Disclaimer
Some pictures are coming from Freepik and some of my links are affiliate links, which means if you purchase something, I might get some small commission as a reward for reference. Of course, I am actively using all these services and products and I only affiliate products or services I have full trust in their quality!